The story of Lister and its extraordinary return to glory
Formidably fast, knee-tremblingly pretty, and piloted by motorsport's most famous faces, Lister's 'cars from Cambridge' are, once again, rolling off the production line, finished exactly as they were in the 1950s. And the best thing about this remarkable revival is that it very nearly didn't happen…
In the late 1950s, Lister-Jaguar and the 'cars from Cambridge' were a force to be reckoned with on the racetracks of the world. Fighting tooth and nail against the prestigious likes of Ferrari, Maserati, Jaguar, and Mercedes, and on a comparatively minuscule budget, Brian Lister's eponymous privateer company repeatedly scored victories both in Europe and across the pond — reflective of its founder's engineering talent, business nous, and impeccable choice of personnel. "People often claim that motorsport was easier back in those days," comments Lawrence Whittaker, the Lancashire-based businessman behind the Cambridge company's modern-day revival. "But Lister's budget for the entire 1958 racing season was akin to what Aston Martin had to spend on wheels and tyres."
The cars from Cambridge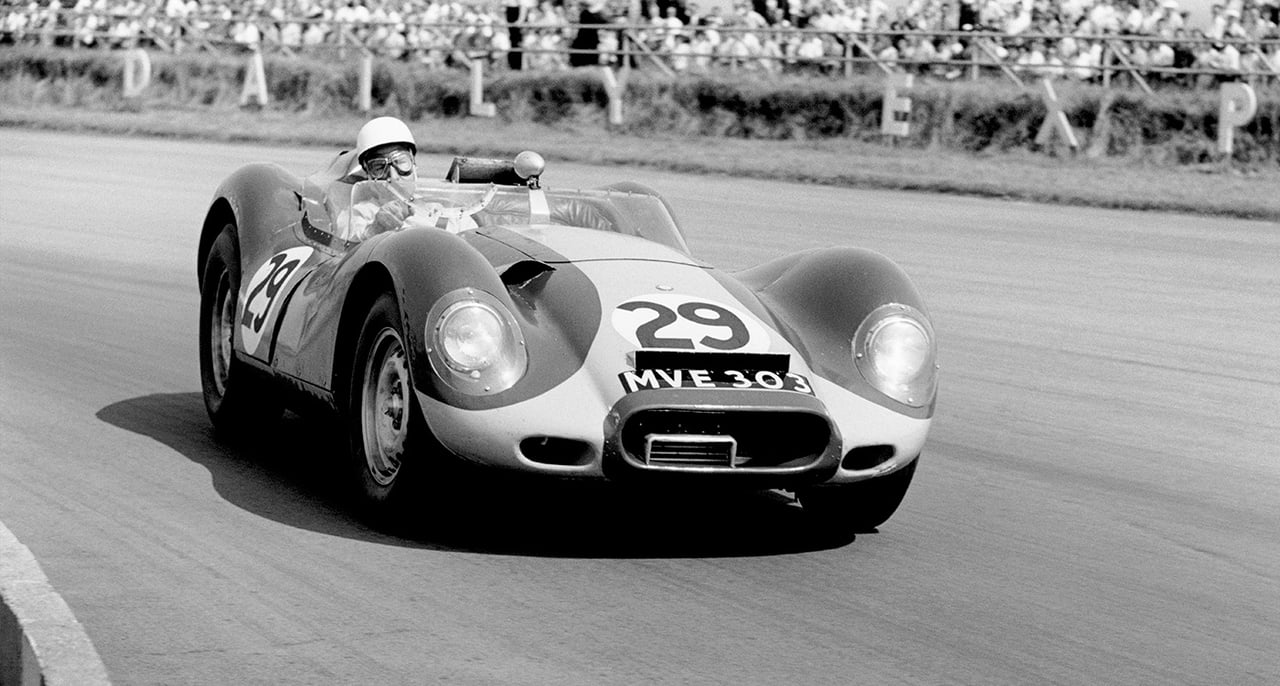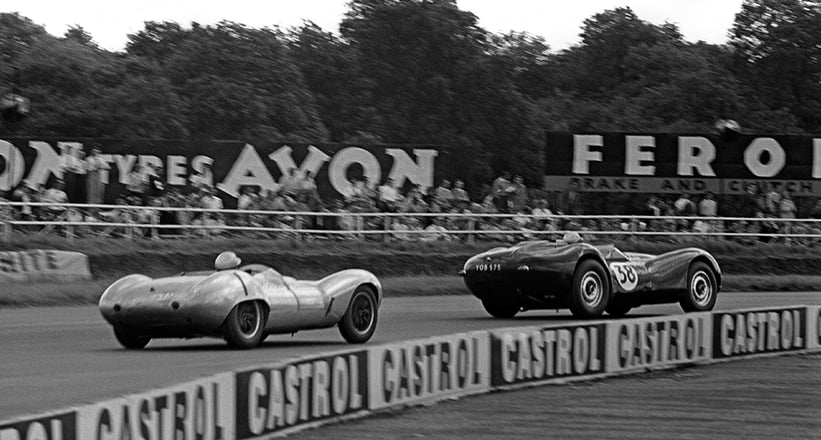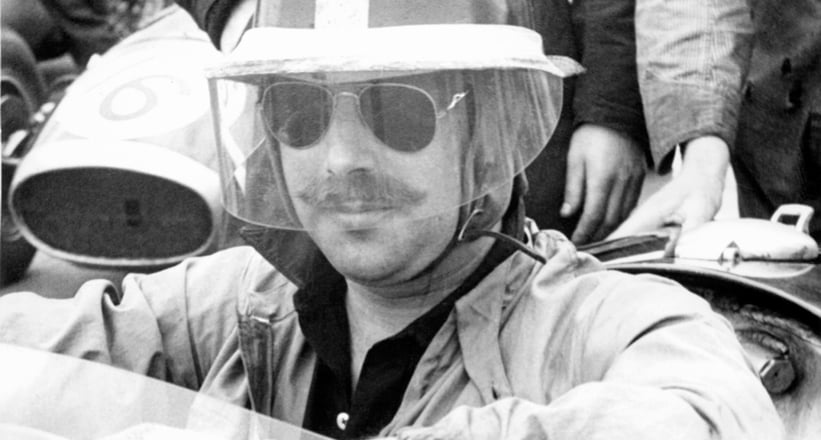 The Jaguar-powered 'Knobbly', so named after its curvaceous exterior, proved particularly formidable and, predominantly in the hands of Lister's close friend Archie Scott Brown, won 12 of the 14 races in its maiden season in 1957, including the prestigious British Empire Cup — a race from which, just three years before, Scott Brown had been disqualified on safety grounds because of his severe disability. "Brian Lister campaigned strongly to get Archie back his racing licence," explains Whittaker. "Eventually the FIA conceded, and when he started winning races again, the resulting press was overwhelming, and everyone wanted to know about this extraordinary man and the adversity he'd overcome." This was, according to Whittaker, Lister's magic — the fact it defeated motorsport's 'old guard' in the face of many other obstacles.
A powerful partnership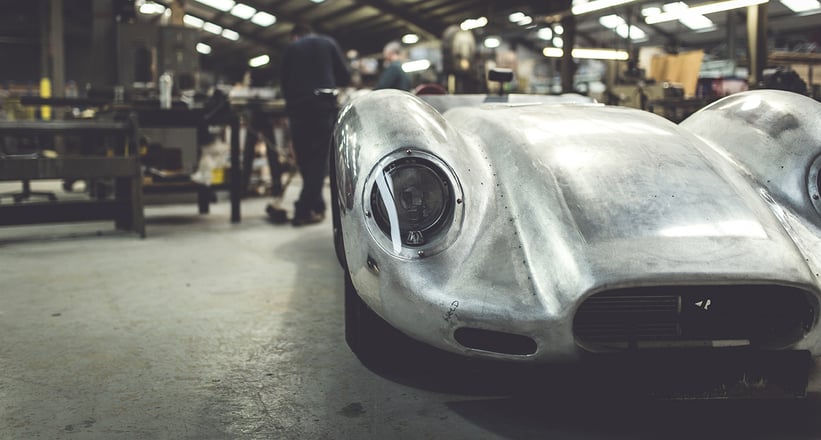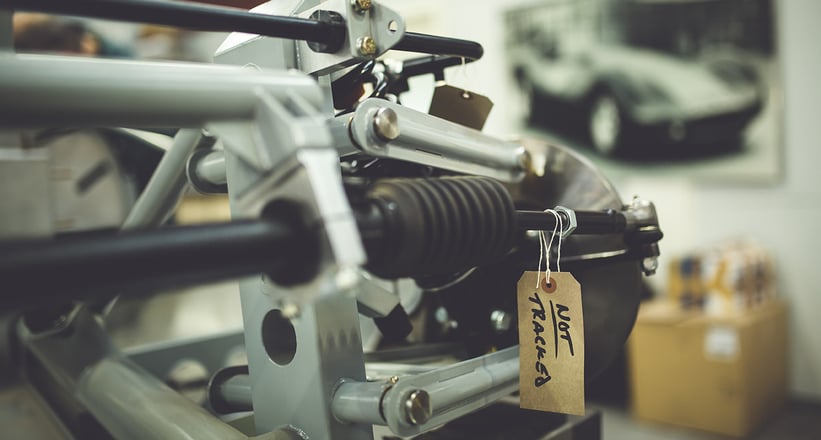 Alas, Brian Lister and Archie Scott Brown's dream working relationship was cruelly dashed in 1958, when the latter was killed in a crash at Spa-Francorchamps while driving a Lister. Understandably, Lister was devastated, and despite much encouragement to stay in the game, he gradually retreated from the motorsport stage in the following years — a testament to his compassion. He later sold the Lister name to Laurence Pierce, who, besides formulating a deal with Jaguar to tune its road-going XJS, twice returned the Lister name to its spiritual home, the racetrack — first, in the 1990s, with the venerable (and British title-winning) Storm, and again in 2003, with an LMP prototype.
Forgotten treasure
Fast forward to 2012, when Lawrence Whittaker and his father, Andrew, entered the fray. A difficult working relationship between the father and son in their warranty company prompted Andrew to leave to restore his collection of classic cars — something he'd yearned to do for a long time. "He restored vintage Bentleys for around two years, but one day he bought a Lister 'Knobbly' in bits," recalls Lawrence Whittaker. After discovering the chassis was not original, the pair contacted George Lister Engineering, the mother company of Brian Lister Light Engineering, which was founded in 1890 and never ceased to trade. "The folks there told us they had a few spare parts down at the factory in Cambridge and asked if we'd like to go and have a look. When we visited, there was a horde of parts, from chassis to body parts, which nobody had touched since the 1960s, when Lister stopped building cars. There was all this history and heritage, and no one was bothered about it."
Period perfect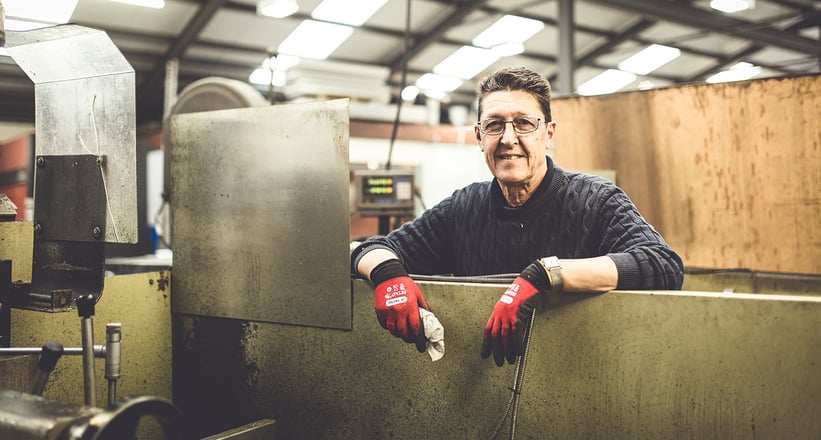 Also unearthed were chassis jigs, blueprints, body bucks, and original tooling, all of which sparked a wild idea in the Whittakers' heads — why not revive the Lister name and start building its legendary racing cars once again? Two years were spent negotiating the acquisition of the Lister name and its various sub-brands, and in 2013, production commenced on a run of 10 'Knobbly' continuations, built in a Cambridge factory, exactly as they were in the 1950s. Every effort was made to ensure the cars were as authentic as they could possibly be. As Whittaker explains, "We had quite a lot of information about the cars from the blueprints and books, but we brought three of the original Lister mechanics, now in their eighties and nineties, out of retirement as consultants and worked with a number of marque specialists." Brian Lister, who sadly died in 2014, was also a great help and a regular visitor to the factory. "We took the first completed car to his house just a week before he died, and it was such a special moment."
The king of weight-saving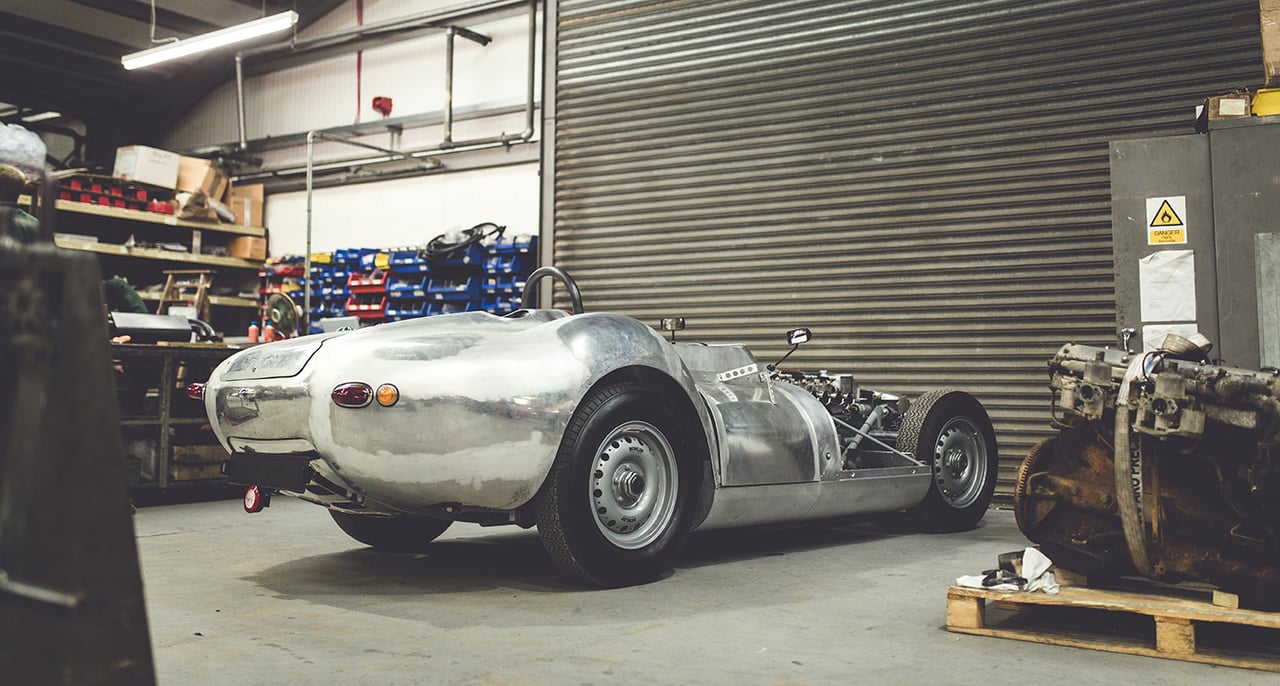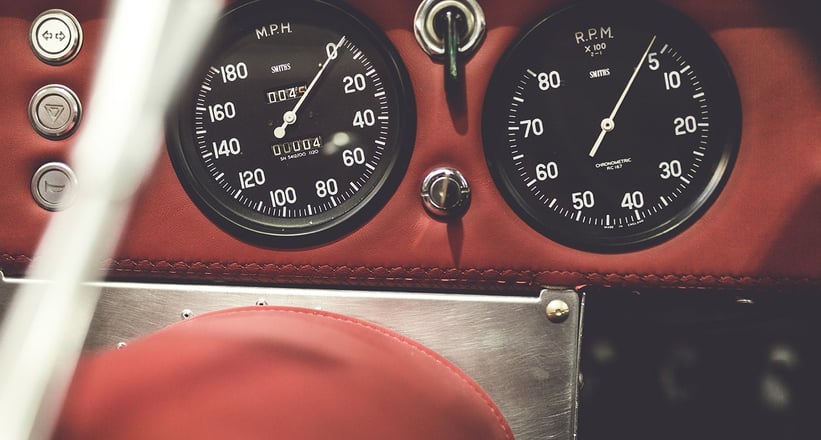 There were also a number of nuances to understand in the production process, not least the fact that the gauge of the steel that had been originally employed for the continuation cars was, it turns out, far thicker than that used by Lister in period. "When Brian first came to the factory, he told me he used thinner steel than what we were using," remembers Whittaker. "I told him that's what we found in the books and blueprints, to which he replied, 'Well yes, I wasn't going to tell anyone that', in his typically droll fashion. He knew all the figures still — he was the king of weight-saving." The company has now employed author Robert Edwards as its official historian to document everything that's being learned today, and the former mechanics are passing on their skills to the younger workforce — skills that Whittaker says have mostly disappeared.
No shortcuts taken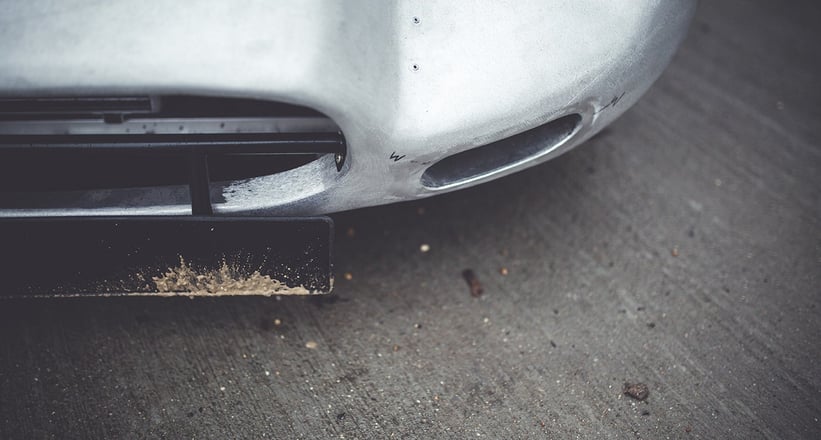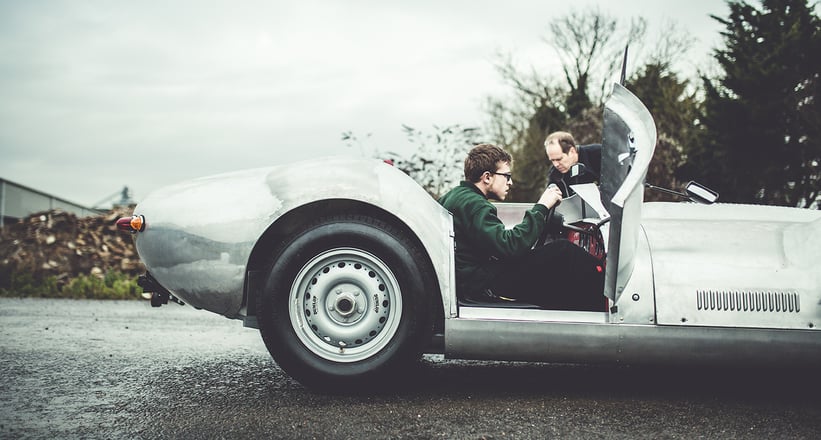 It's remarkable to see the lengths the company is going to keep these cars authentic — right down to the Crosthwaite & Gardiner-built wide-angle straight-six engine and four-speed gearbox and the period switchgear in the spartan cockpits. Six cars are currently being completed a year, and each is delivered, if the owner so desires, with an FIA HTP, making it eligible for a raft of historic events. "An original 'Knobbly' is in the region of £2m," says Whittaker. "At £300k, these cars are an ideal way of entering the top-flight of historic racing." Single-type approval has also been granted, meaning that for the first time these cars can be enjoyed on the road.
Bang on trend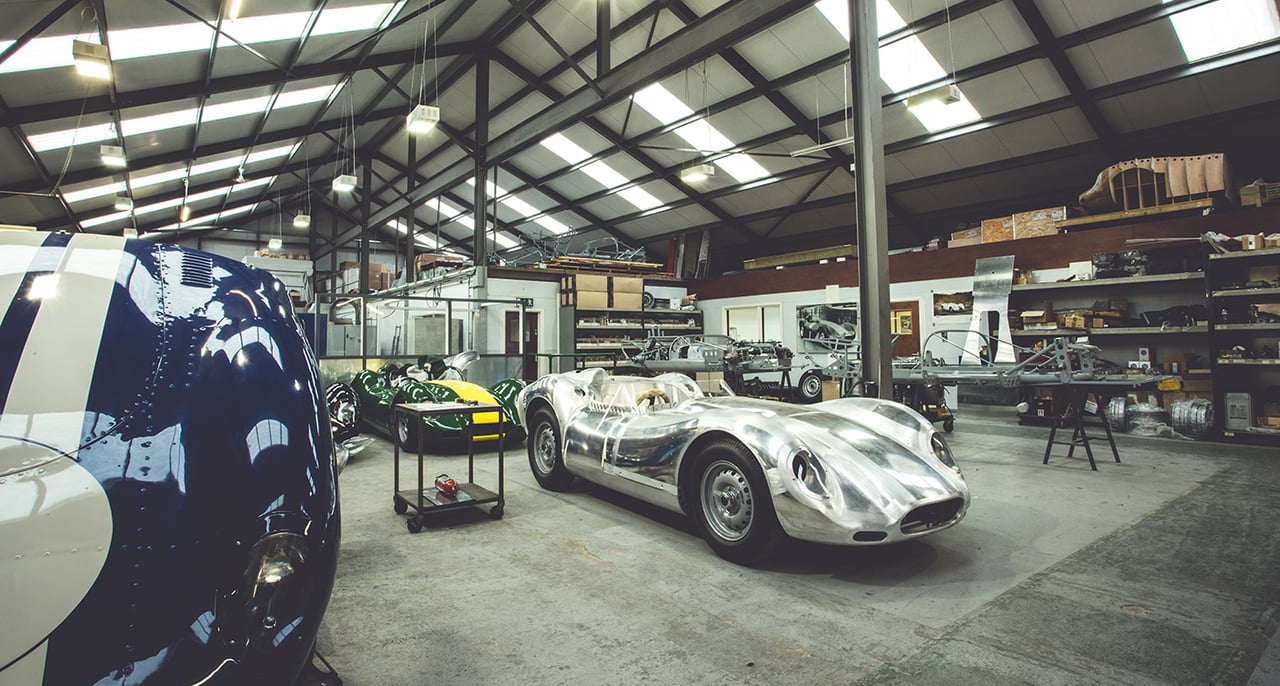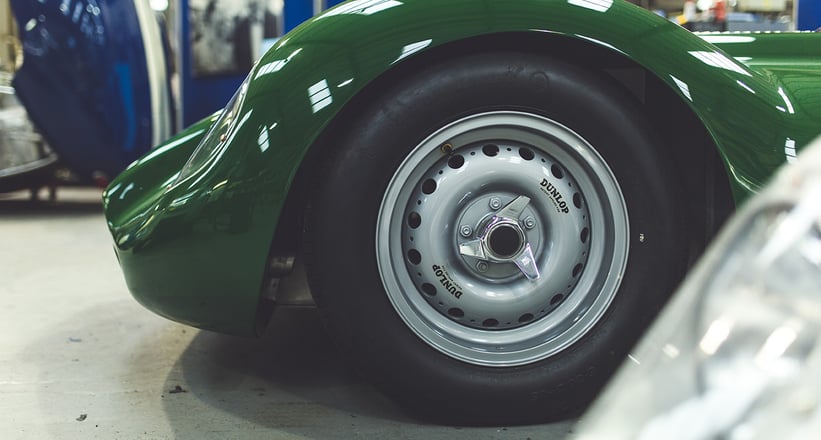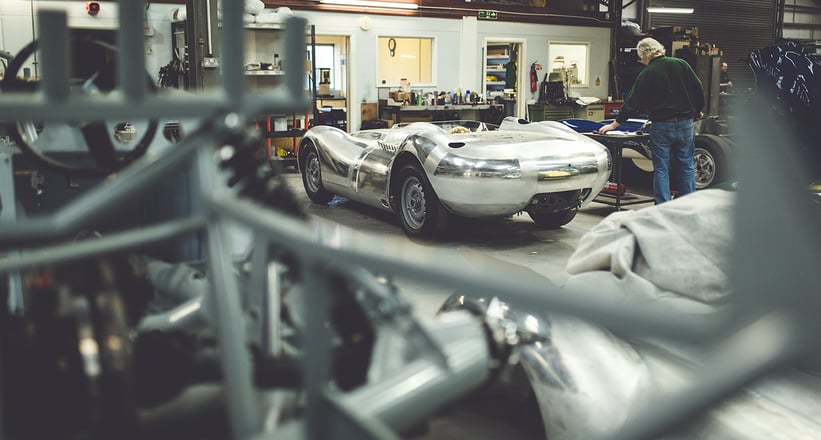 So how does Whittaker feel about the burgeoning interest in factory-built continuations, such as the Jaguar E-type Lightweight and, more recently, the Aston Martin DB4GT — something he arguably triggered with the 'Knobbly' in 2013. "It's still the original factories building these cars, and you've got to remember that the most valuable classics are those that were built in very few numbers," he comments. "If you have 25 'new-old' cars from a premium brand, that's an extremely desirable thing."
And what would he say to those who think these cars taint the history of the originals? "Some people don't like the idea of a continuation car, but at the end of the day, so much time has passed since the Knobbly was produced, that when I look at the cars that are racing today, they just aren't original anymore," he states. "Sixty years is a long time. The cars have had so many modifications over time — they're crashed and their engines and gearboxes are replaced. But they're racers and designed to do just that. The good thing about what we're doing is that we've got an exact facsimile of what they were in period. It's a car you can buy if you want exactly the same experience Stirling Moss had in period."
The future is bright; the future is Lister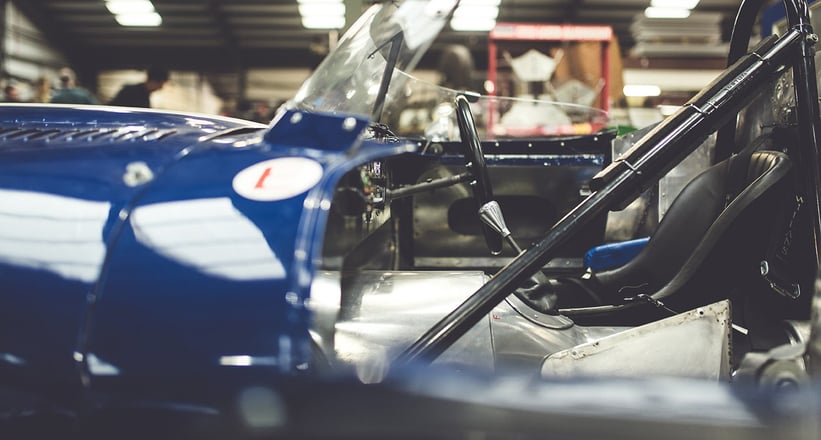 In addition to completing the run of 10 'Knobbly' Stirling Moss Editions, which were constructed from ultra-light magnesium — like the Works cars Moss drove on three occasions in the late-1950s — Lister's plans moving forward include building a continuation Costin (the last racing Lister, shaped by legendary aerodynamicist Frank Costin) and tuning the new Jaguar F-type. "We've got a number of customers who are really keen to race this year," says Whittaker, "and, ironically, a number of them have asked us to build replicas of their original Listers, because they're simply becoming too valuable to use in anger."
One overriding philosophy...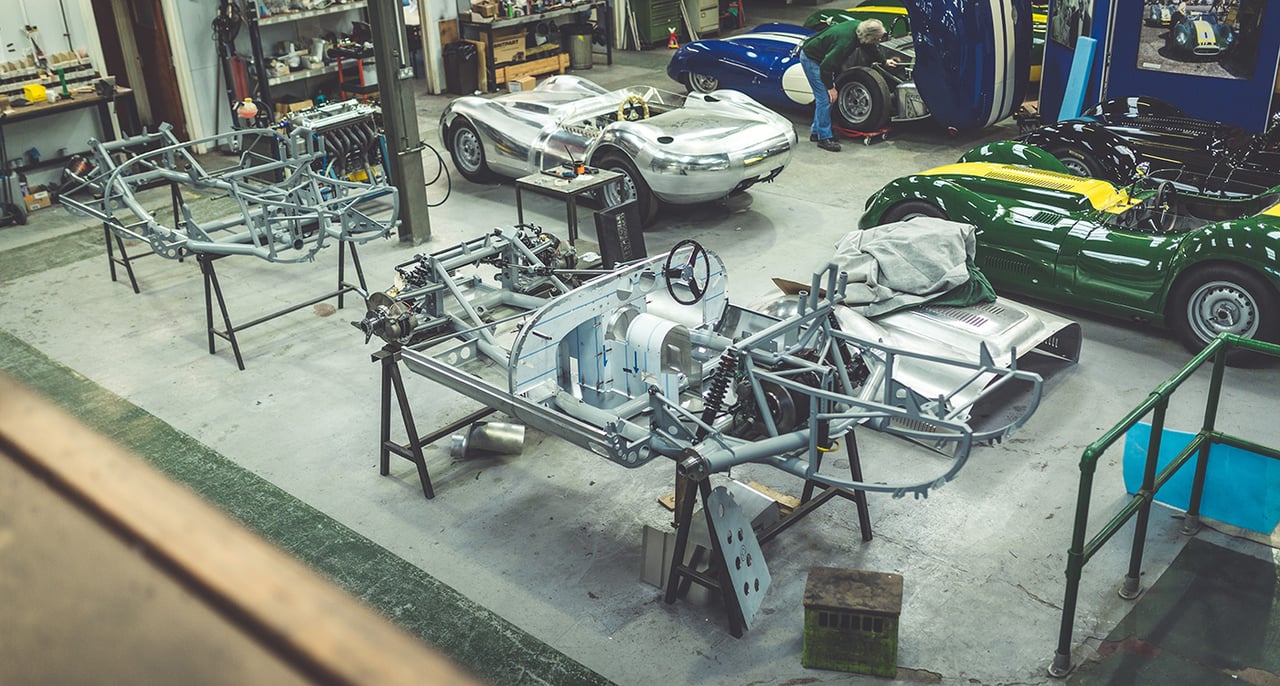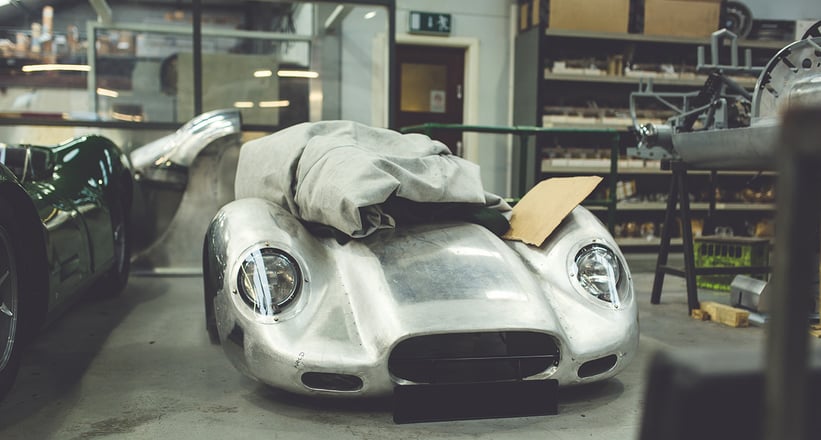 Taking the decision to revive an old car manufacturer and build new cars from scratch was a bold one for Whittaker and his father, but one for which we should all be thankful. "Perhaps we were naïve, but building a car from scratch was certainly not straightforward," he declares. "But we do this out of passion and because Lister is too special a brand to simply let die." The reaction to the new venture has been, on the whole, extremely positive, and enthusiasts both young and old really do appreciate the magic of the 'cars from Cambridge' and their significance to motorsport history. "I promised Brian Lister before he died that I'd do nothing to harm the brand," concludes Whittaker. "It's about what it's always been about — being faster than your competitors." We, for one, can't wait to see these new cars battling it out on the track, where they truly belong.
Photos: Robert Cooper for Classic Driver © 2017 / Universal Images Group via Getty Images / The Lister Motor Company