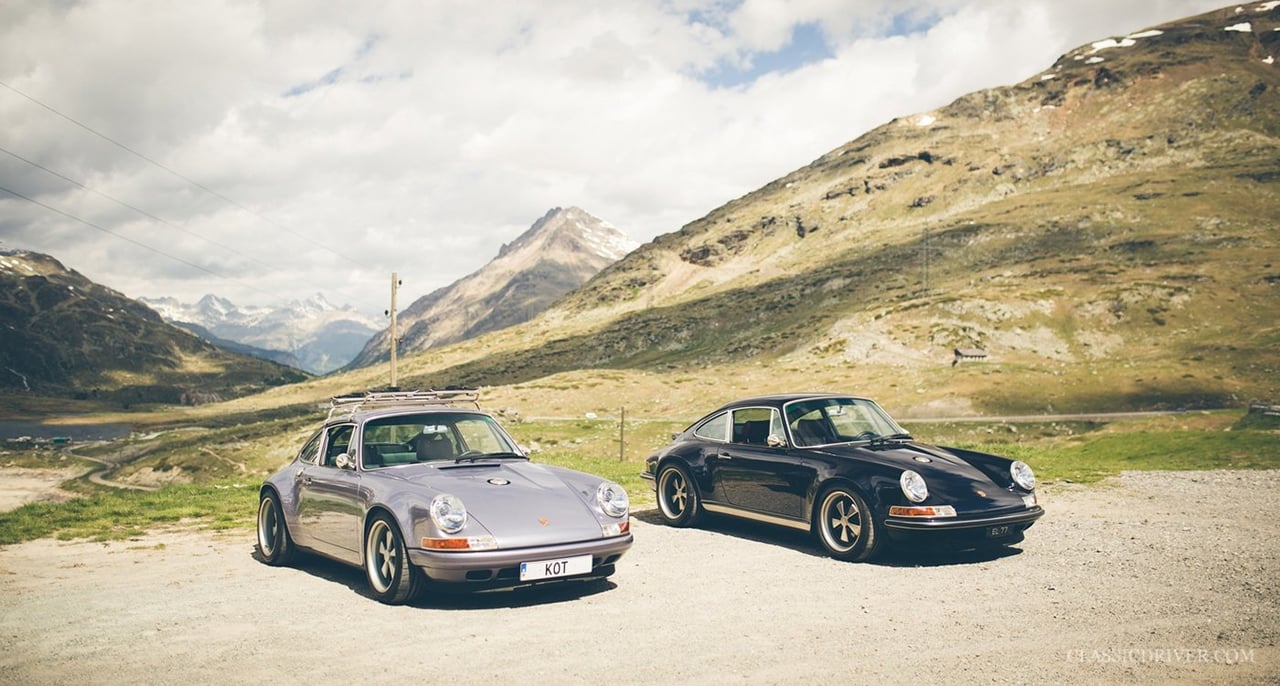 Having elevated the art of the custom car to a new level with its work, Singer Vehicle Design has become known for far more than just the restoration, modification, and customisation of Porsche 911s. Whether it be the grass roots enthusiast or the most privileged of collectors, utter the word Singer and everyone has something to say, be it about the engineering, aesthetics, or performance. These vehicles are spoken of like mythical creatures, an automotive legend born from the pursuit of perfection, and are seen as a symbol of what can be achieved with the humble automobile. And as I am greeted by not one but two of these outrageous machines, their reputation well and truly proceeds them.
Sing when you're winning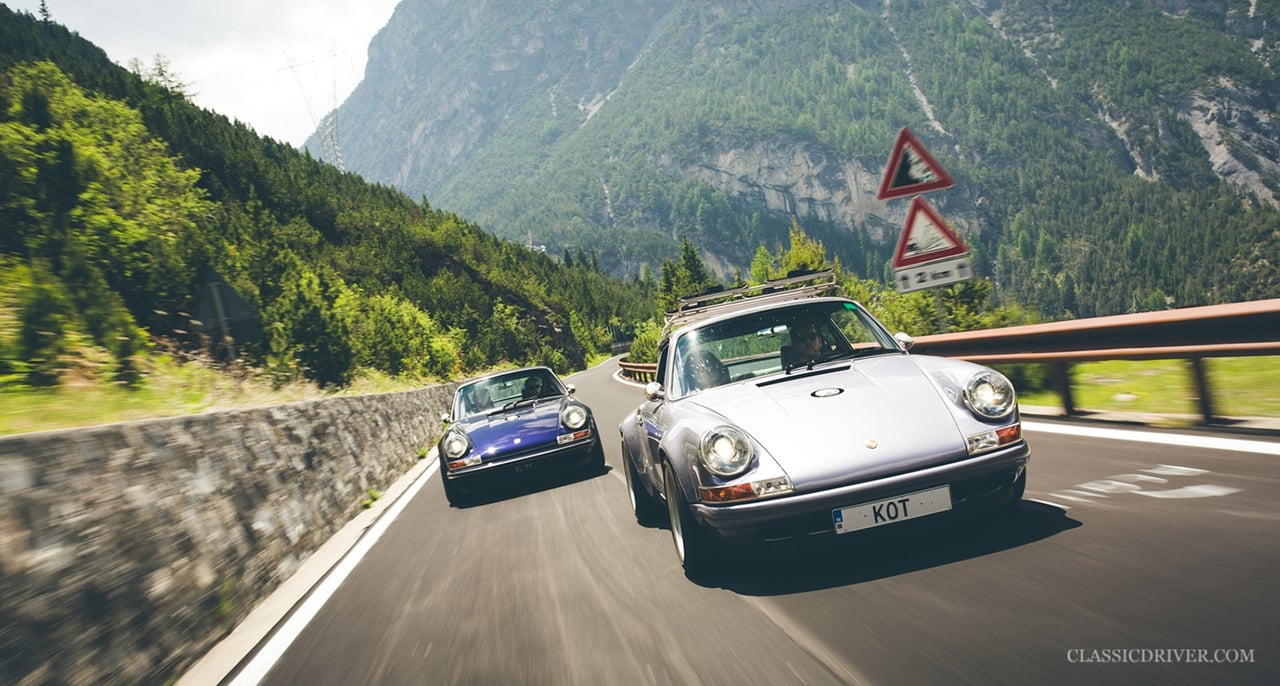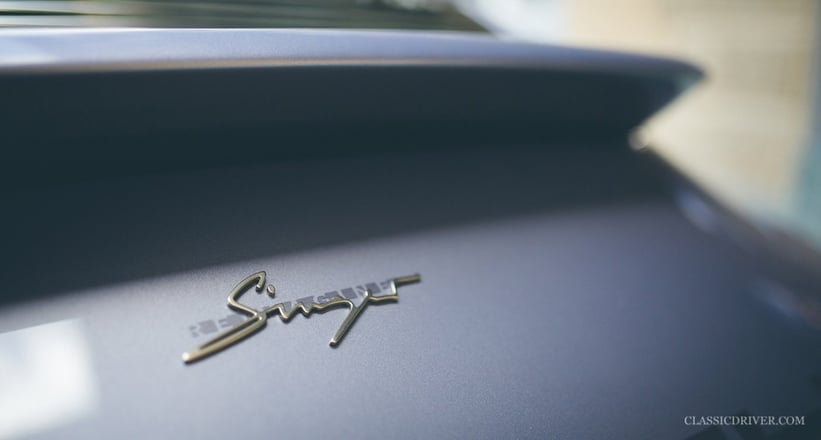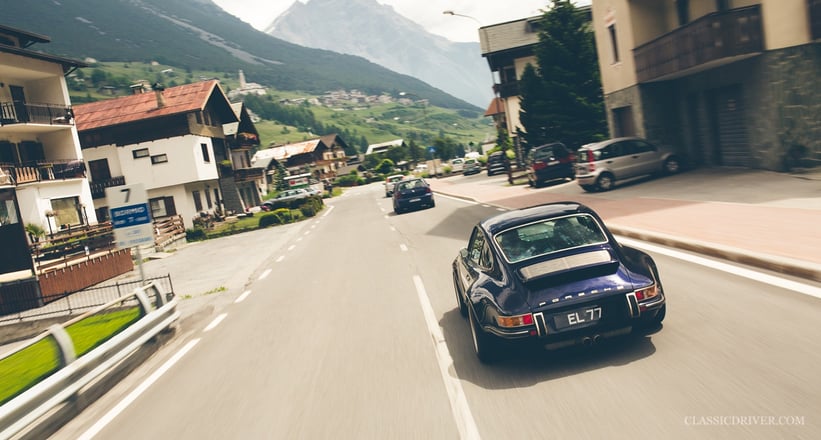 Despite the myriad options when configuring a Singer restoration, there is one addition not offered that can make any example look even better: a smattering of flies. Swiss flies in this case, as our journey starts in Pontresina, a small town located a stone's throw from St. Moritz and surrounded only by breath-taking scenery. As the remnants of yesterday's fun are wiped clean from the carbon-fibre flanks of each car, the conversation turns to today's route: a six-hour, 250-plus kilometre loop, encompassing roads that have earned Switzerland its reputation for driving nirvana and a brief Italian border crossing before culminating with the jewel in the Alpine crown — the inimitable Stelvio Pass.
International meeting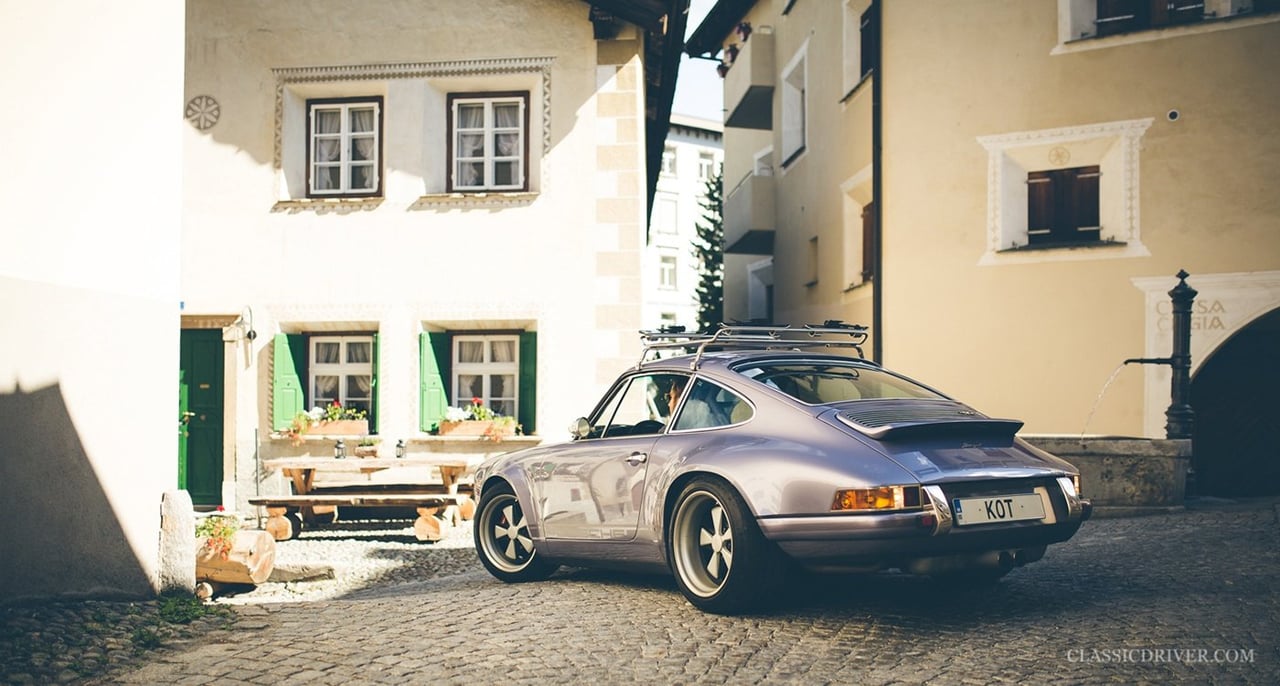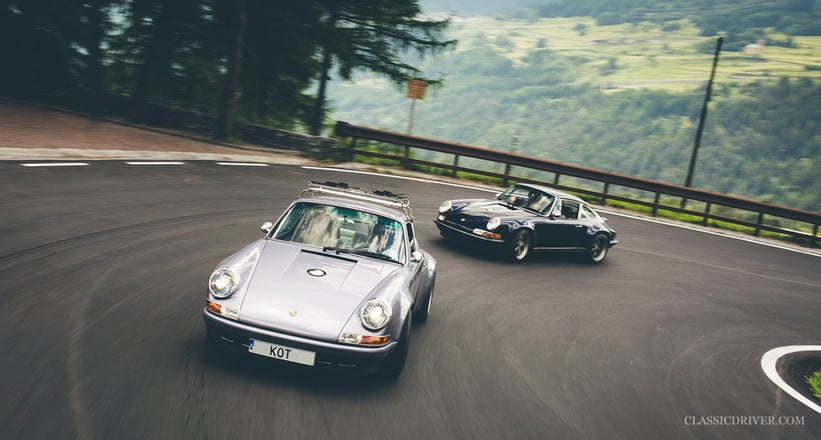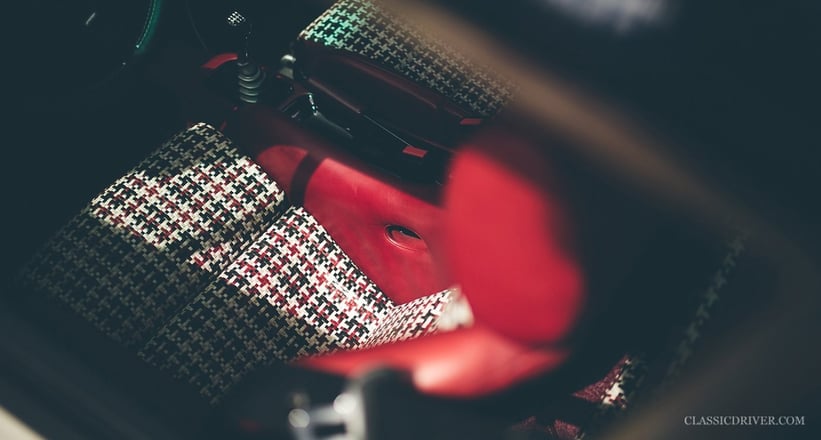 Our cars for this Alpine odyssey go by the names of Monaco and Moscow, christened after their residencies — in something of a Singer tradition — and are two particularly well-known examples. The Midnight Blue Monaco car is a well-documented globetrotter, having been transported around the world in order to alleviate the owner's Singer separation anxiety, and the Lavender Metallic Moscow car is the first-ever all-wheel-drive example, complete with a nickel-plated roof rack to accommodate the owner's snowboards. And as with all Singer restorations, each car is a veritable greatest hits album from the extensive Porsche back-catalogue. Aside from the drivetrain differences, under the skin they're similar in specification, with both owners choosing the 4.0-litre engine, six-speed gearbox, Ohlins suspension, 'Big Red' Brembo brake package, and, perhaps the must-have option for most, the trademark centre-fill fuel tank.
Beyond the details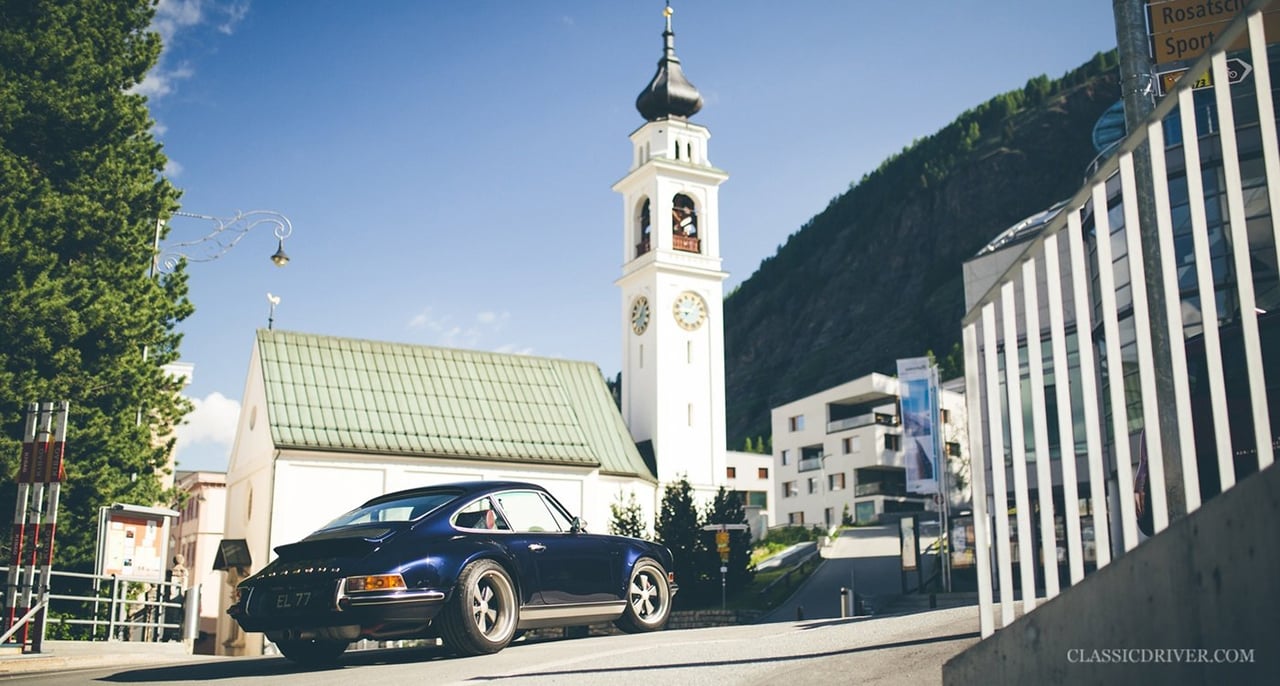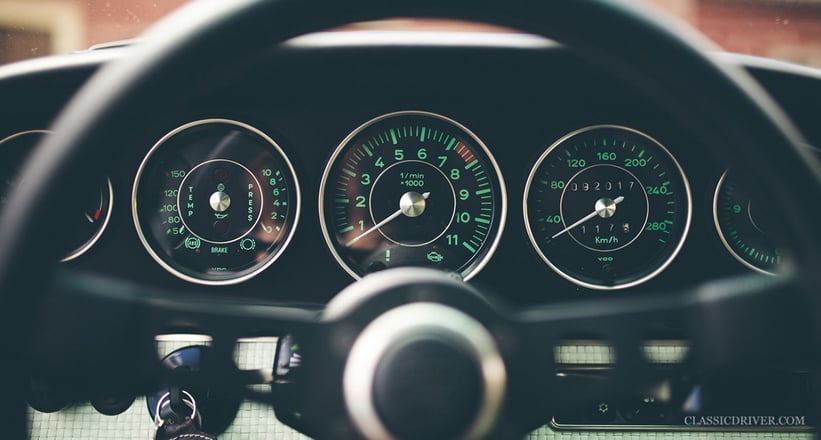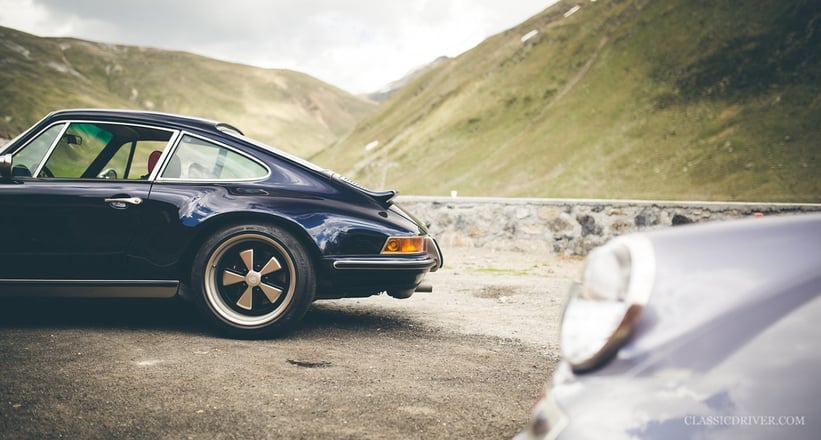 As you'd expect, one genuinely could spend hours taking in the intricate details of each car, and while there's joy to be had from this, to see the cars in motion adds a much-needed new perspective. Yes, these cars are examples of engineering excellence — the level of fit and finish somehow neither reminiscent of a Pebble Beach concours winner nor a box-fresh supercar. But each of the carefully curated parts, so meticulously hand-fitted to these machines, is meant to move. Don't be lead astray by the details, these cars are not design exercises, art pieces, or form-over-function collectors' items — these are driving machines. And if there was ever a setting in which to prove this, it's the scarcely believable switchbacks carved into the mountains of our bucket-list driving route.
Form and function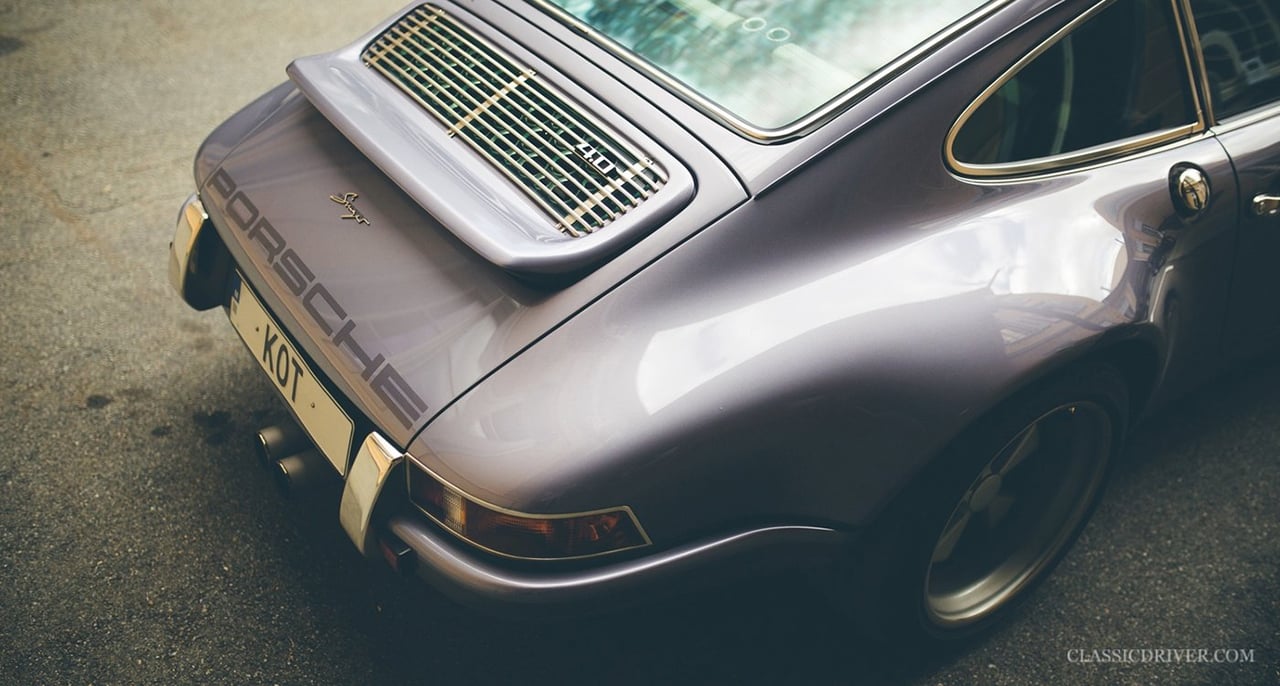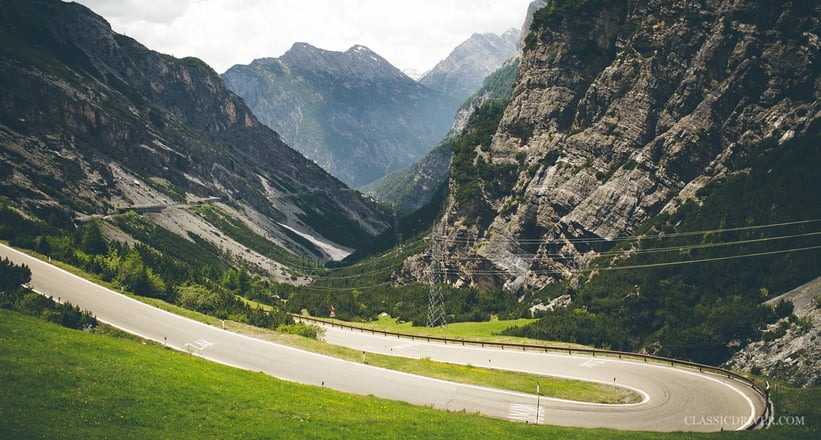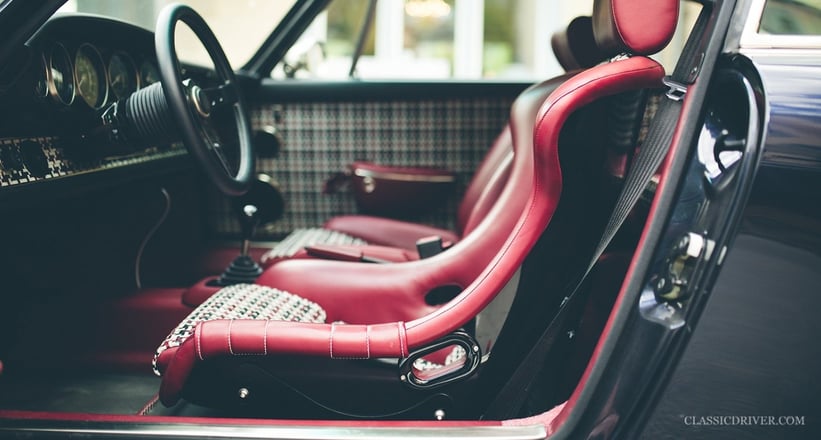 Given the technical tour de force that is the components list of these cars, one could quite understandably expect a certain competency, ability, and even clinical feel that might well reduce the overall character. This weighs on my mind as I'm handed the keys to the Monaco commission, with the old adage of "never meet your heroes" bouncing around my head, only to be interrupted by the parting words of the owner: "If you're not going to make gear changes at over 7,000rpm, you may as well not drive it at all."
Within five minutes on the road, the unrelenting smiles of the owners throughout the day are explained, as is the ever-growing order list. In reality, the modifications Singer has made has resulted in a car that is an absolute riot to drive, even at low speeds. On the Bernina Pass, 80km/h feels like 200km/h through Eau Rouge. With your hair alight and accompanied by a rapturous symphony from behind, like a beefed up 991R broadcast through a canon, engine braking's akin to an anchor thrown out back and the grip and steering feel both encourage and entertain. Things are similar in the Moscow car, with the all-wheel-drive system changing the steering feel slightly and that thunderous flat-six delivering 390bhp of pure, usable power in a smooth, linear fashion. This contrasts with its animalistic tone, as it politely summons you up to that magic 7,200rpm redline. They may be engineered to perfection, but they're also engineered to be fun.
Powered by passion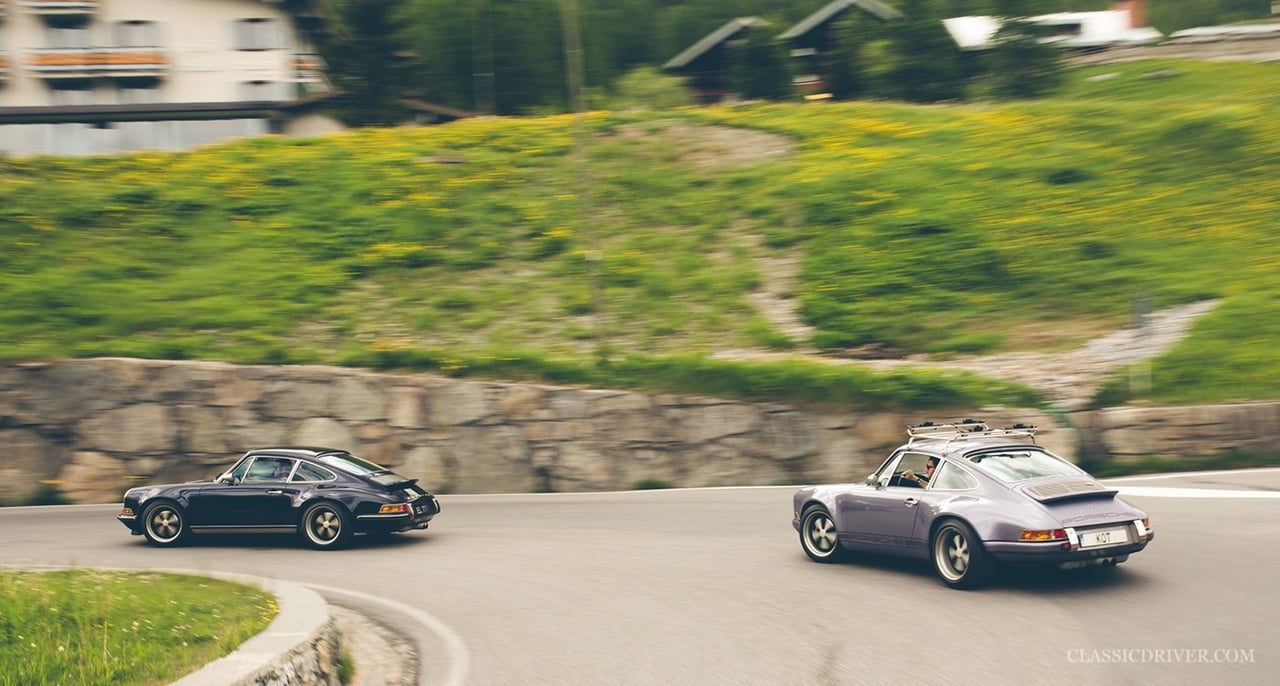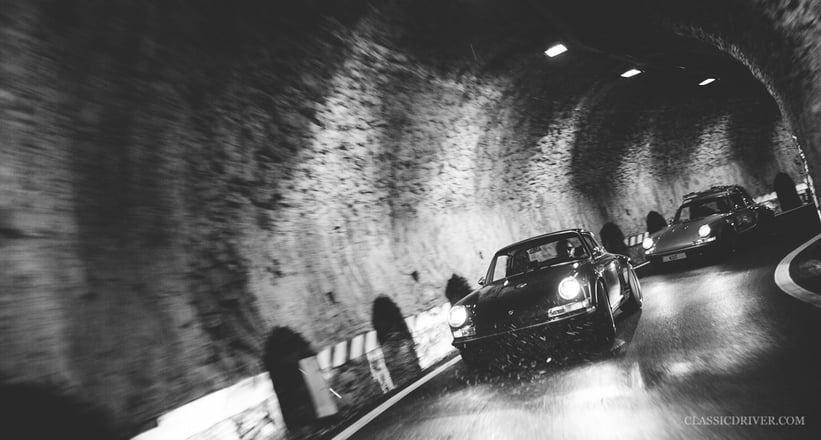 When the day is done and the inevitable lasting impression begins to sink in, so, too, does the sense of community among the owners and the Singer team, as tales of tail-out turns and tunnel runs seamlessly enter the conversation. A great road trip is like a great car, the elements and components of which are important but nowhere near as important as the way it comes together, and a memorable journey is always greater than the sum of its parts — not unlike the two Porsches cooling down outside the Swiss hotel behind us.
Photos: Tom Shaxson for Classic Driver © 2017