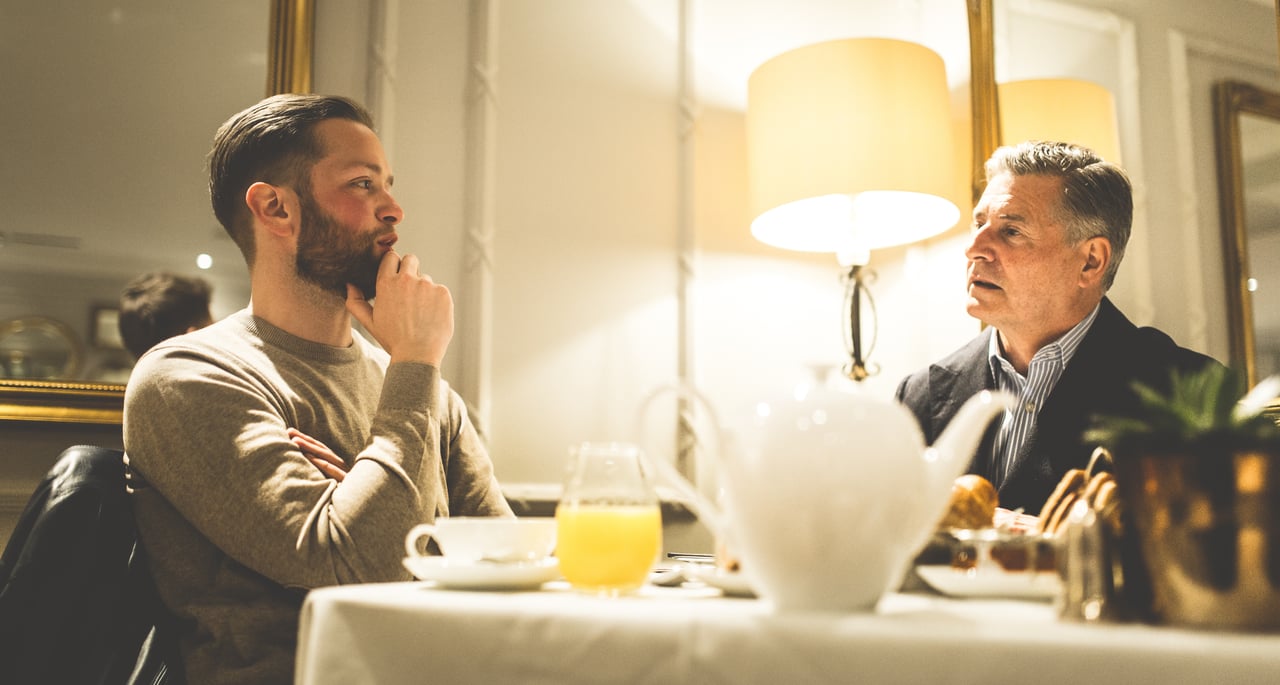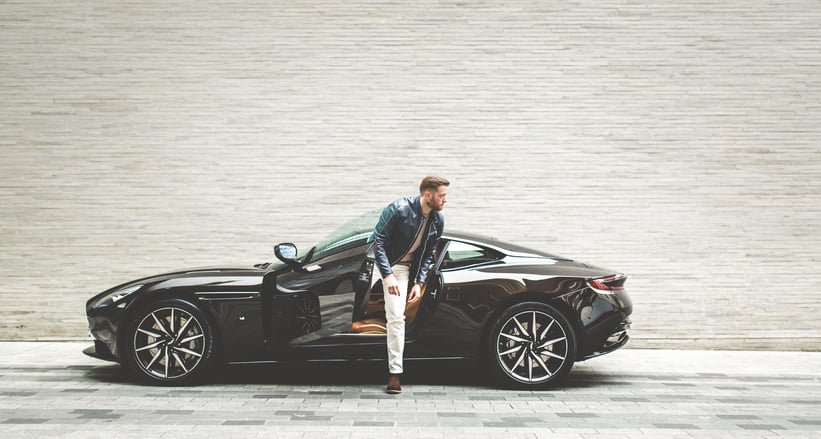 Just moments after arriving at Dukes Hotel, I was greeted by the bright-eyed and perfectly presented Jeremy Hackett, and within 30 seconds, it was clear I had been upstaged by the clean-cut charisma and confidence of the master before me, despite my carefully curated outfit. Even the pedestrian act of buttering toast was embellished by the dulled finish of the 1965 Rolex Explorer peeking out from beneath his shirt cuffs, and tales of military men, racing, and of course, fine tailoring almost made me forget about the Aston Martin key sitting on the table — almost. When the key was eventually slid over to me, I was keen to discover the first impression the beguiling Marron Black DB11 outside would make on me.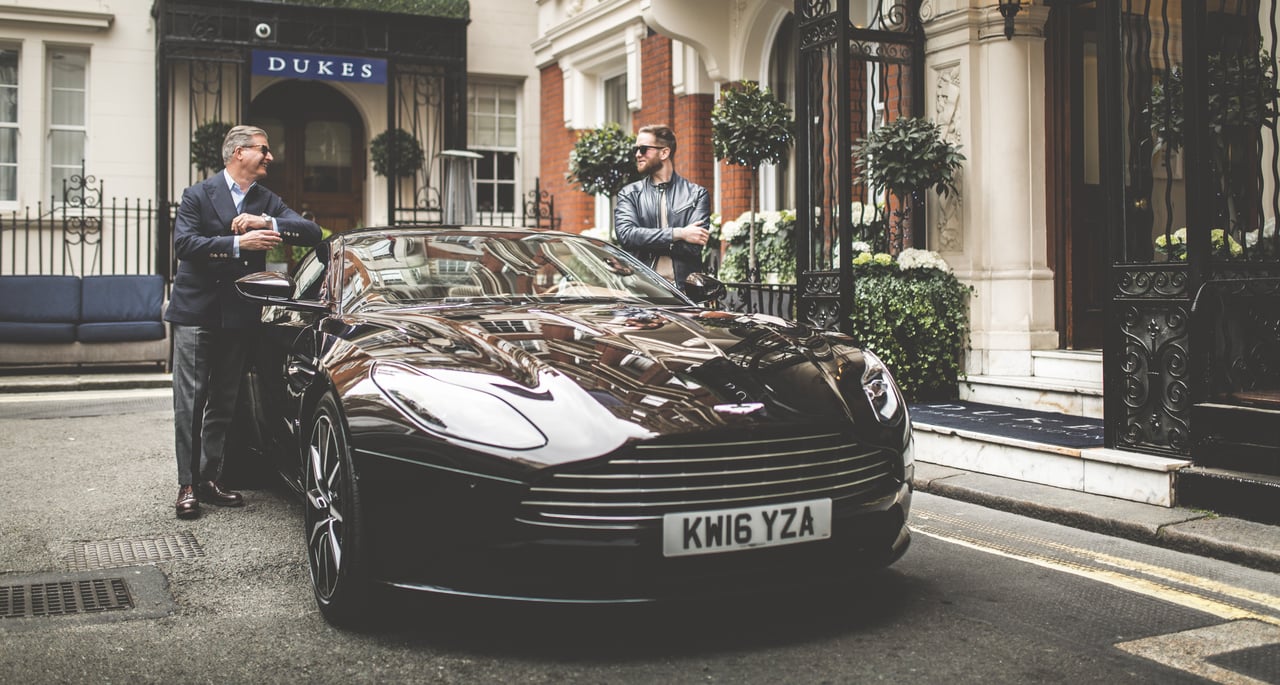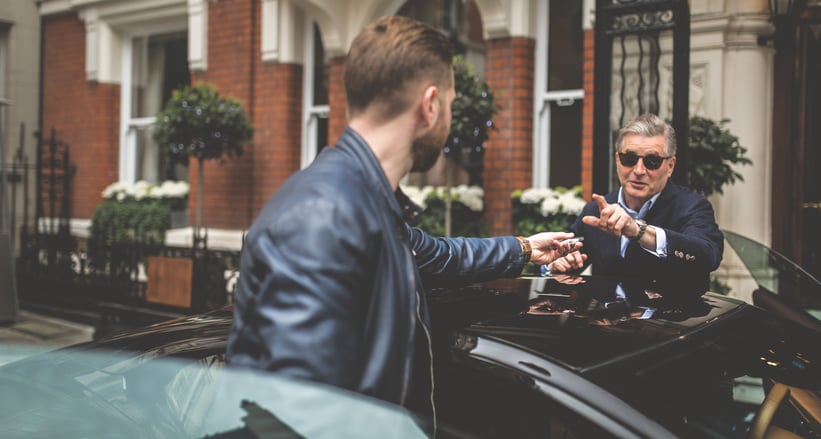 If there is ever a true test of a Grand Tourer, it's the cold start-up in a posh postcode. To be a true GT, one should be able to fire up the vehicle with the dignified tone of a gentleman clearing his throat to mark his arrival, not disturbing those around but also making one's presence known. Fortunately, the DB11's polite yet assertive rasp cemented it as the ideal choice for my three-day journey, respectfully resonating off the Mayfair brickwork as I set off for my next destination, where respectful behaviour was a must.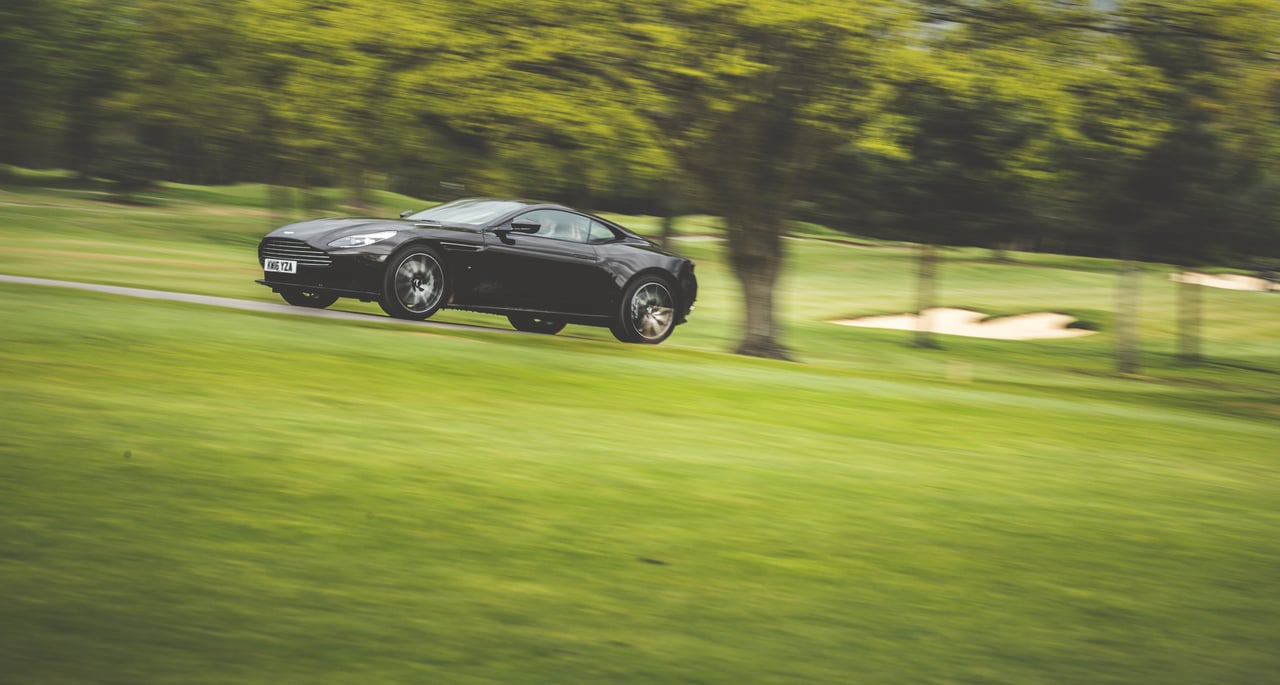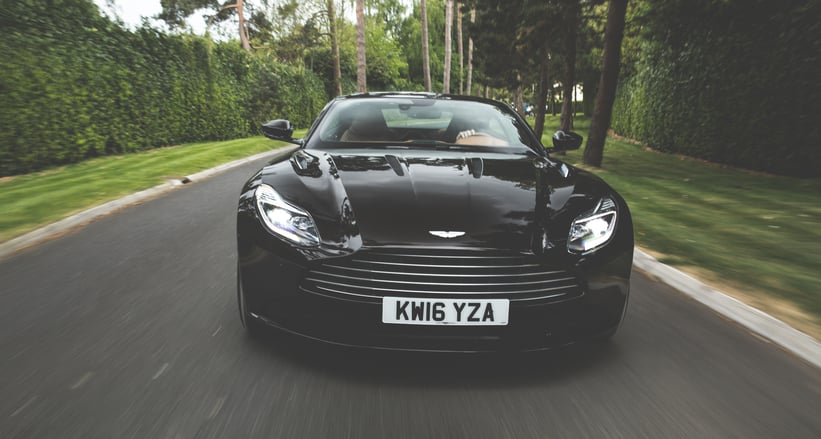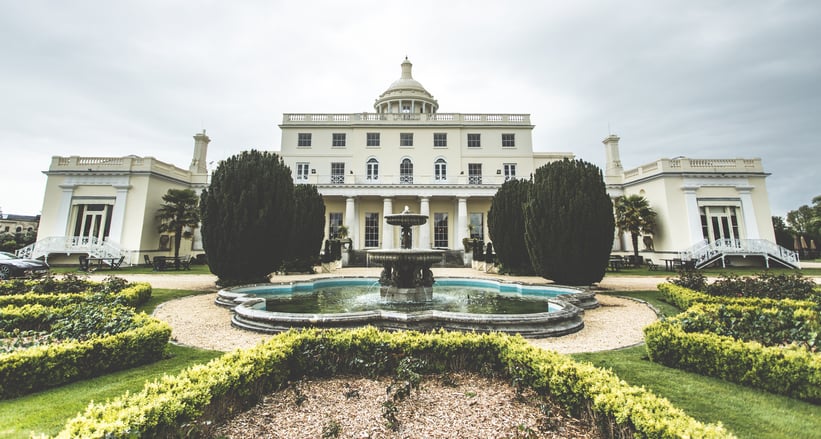 Before this, thankfully, there were miles to cover, and a double-tap into Sport Plus mode quickly showed the Jekyll and Hyde character of the DB11 — think of it as a superbly tailored thug, not to be trifled with despite its handsome looks but more than happy to guide you into serious trouble. Despite the childish giddiness that the belching exhaust and sharpened throttle gave me, it seemed appropriate to drop back into GT mode as I entered Stoke Park Country Club.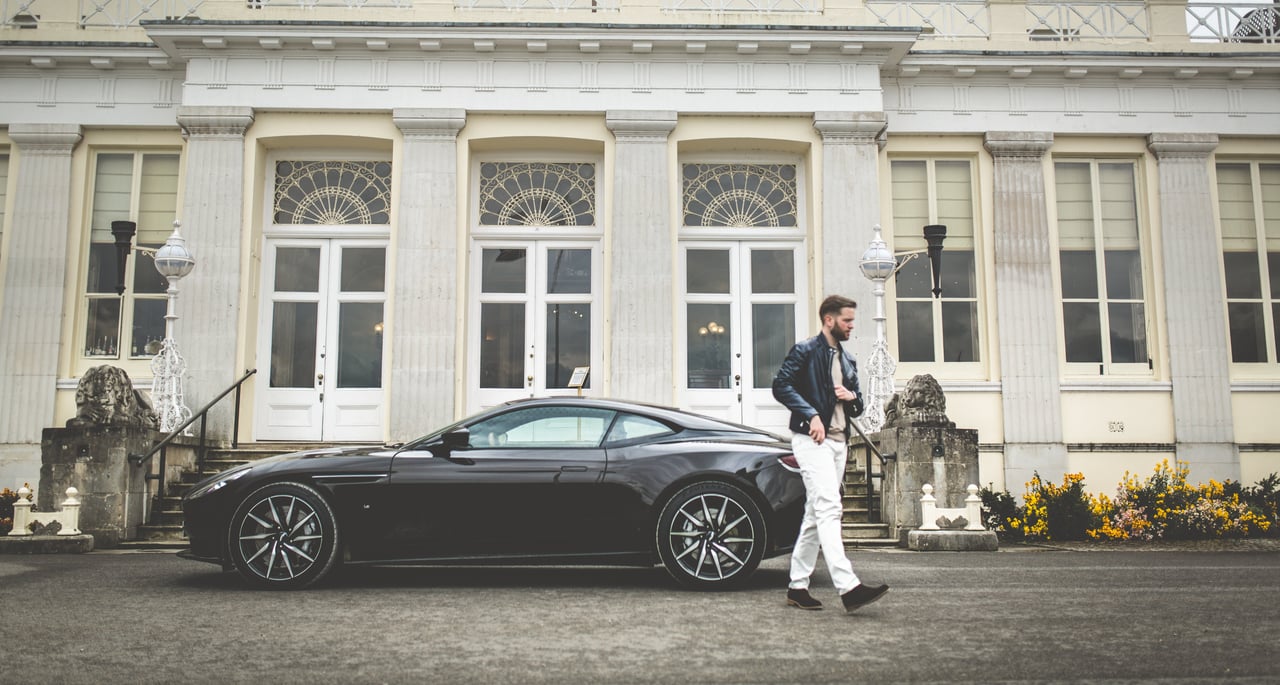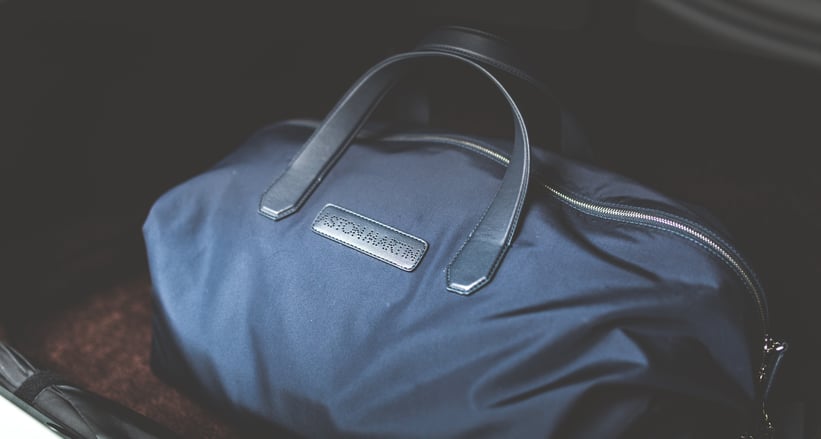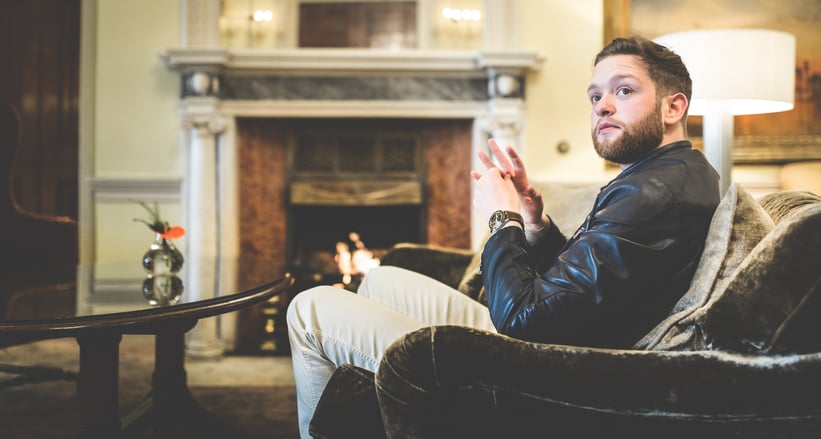 While a certain generation may remember Stoke Park from Goldfinger — and another (perhaps less fondly) from Tomorrow Never Dies — personally, all that was on my mind was Layer Cake, and I'm not ashamed to admit I did indulge in the soundtrack of The Cult as I arrived at the front entrance, albeit far slower and with less menacing intentions. Indeed, a quick spin around the grounds and a cup of coffee was ideal preparation for the final drive to the White Cliffs of Dover.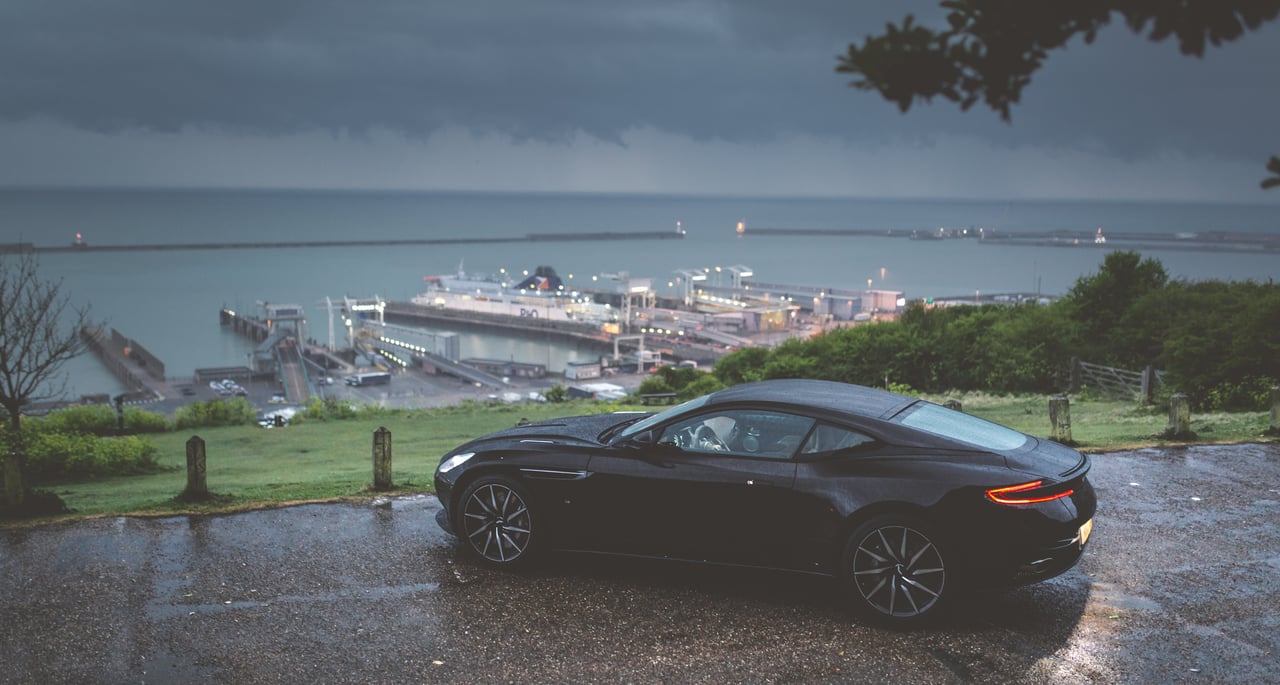 My words will never do it justice, but to see the sharp lines of the DB11 overlooking the overcast sea scene of its birth country was far more rousing than I expected. Having never deemed myself nationalistic, or even a gentleman, a potent British cocktail before bed had instilled a fresh sense of pride and decorum in me, though it remains to be seen whether this will endure when the Aston and I touch down on French terra firma in a matter of hours…
Photos: Robert Cooper for Classic Driver © 2017