"This is my Enzo Ferrari look," quips John Collins, leaning back in his office chair, sunglasses on and feet perched on his desk. And the Talacrest founder has better reason than most to liken himself to Il Commendatore, having sold some 1,750 classic Ferraris since 1986, worth over 1bn US dollars. It wasn't always trading the bluest of blue-chip Prancing Horses that made Collins tick, however. His impressive career in photojournalism prior saw him cover everything from Princess Grace Kelly's death and seal culling to a Papal visit in Ireland. "I snuck through the barricade and climbed atop a portable toilet", he fondly recalls about the latter, "and all these priests were passing up their cameras for me to take photos of the Pope."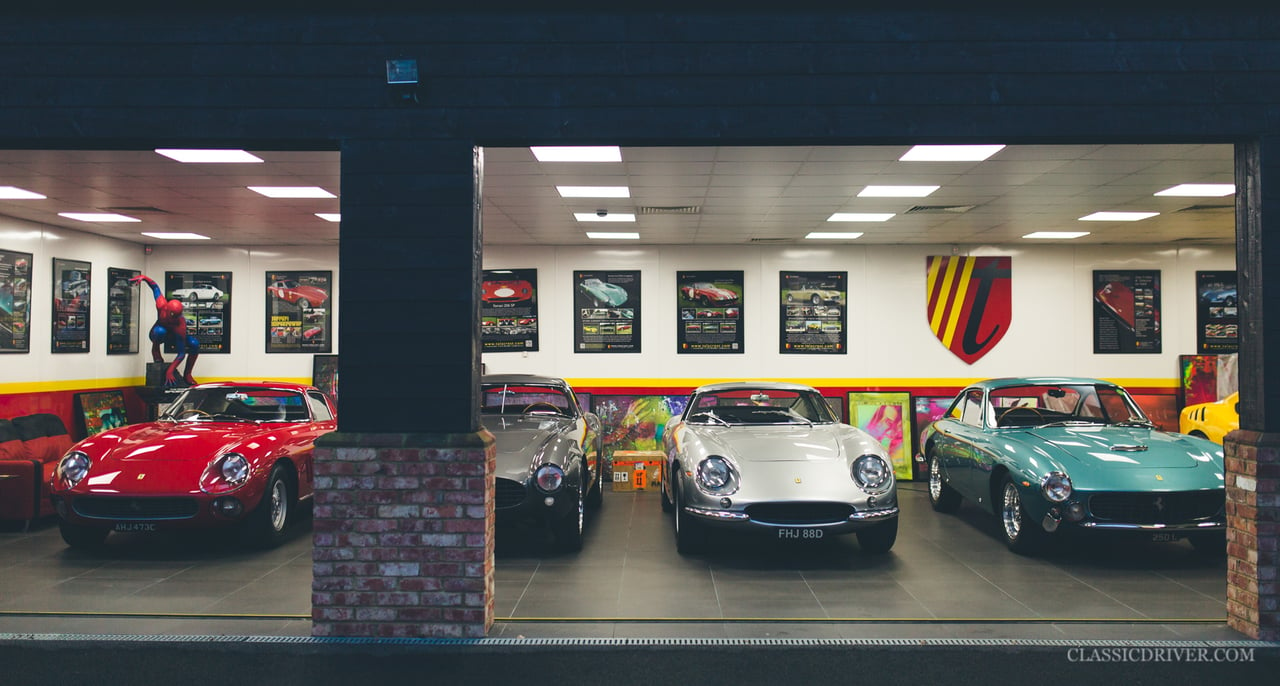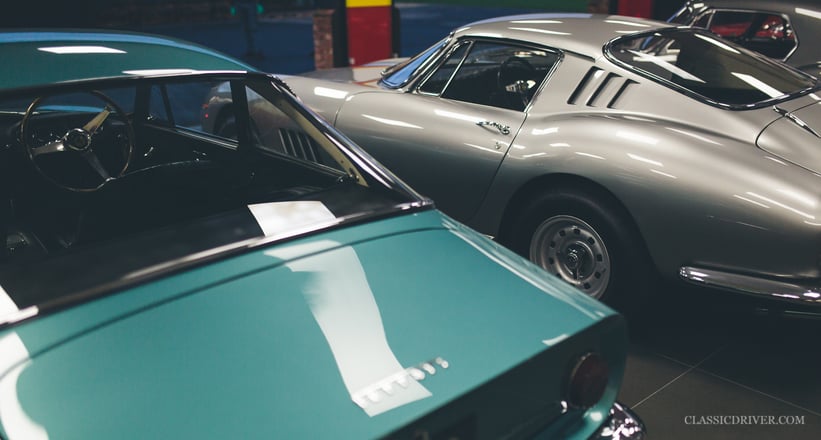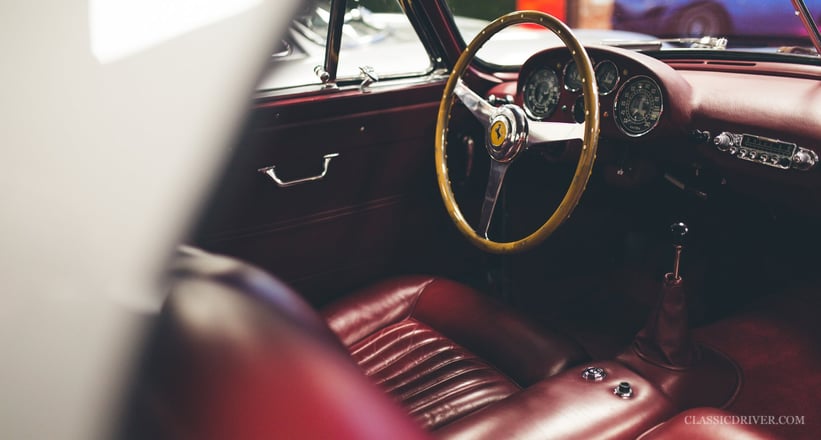 Ferrari has always been in the Scot's blood, however, and his talent for not only taking the photos but also writing the stories – an uncommon thing in the 1970s – proved lucrative, allowing him to buy a brand-new Dino after just one year working as a freelancer. "I earned £11,000 that year," he explains, "£7,000 of which went straight on the Dino – my very first Ferrari. I was one of the top paid photojournalists in the world, simply because I could work one day as a photo editor, the next as a reporter, and the day after that as a photographer."
A business deal that turned sour in 1987 forced Collins to sell his beloved Ferrari, the result of which, bizarrely enough, prompted him to establish Talacrest. "A dealer paid me £41,000 for the car, and a couple of days later I saw he was selling it for £69,950", he remembers. "I thought if he could do it, I could do it. I borrowed £300,000 from some friends, put deposits down on £3m worth of cars, and advertised them for sale six months before I had to pay for them." Inevitably, there was outcry from the dealers from whom he'd ordered the cars, as they couldn't quite believe Collins' audacity. But the gamble was worth it – in its first year, Talacrest turned over around £12m, and then £30m the next.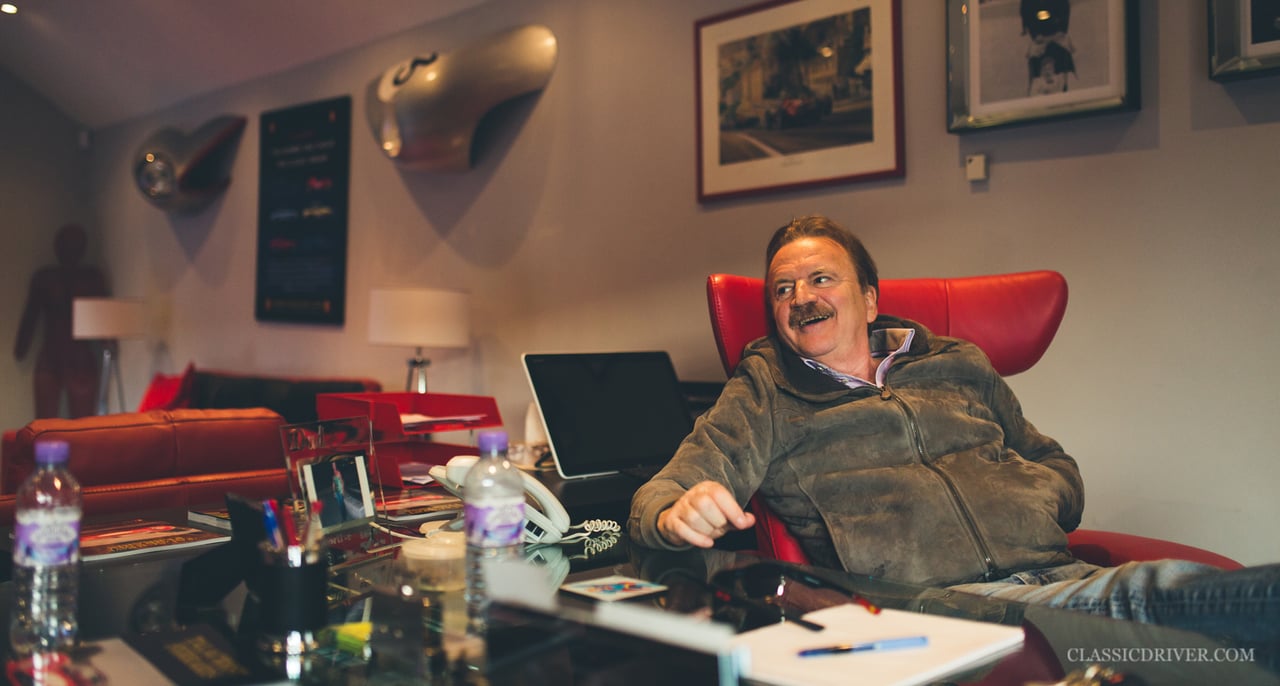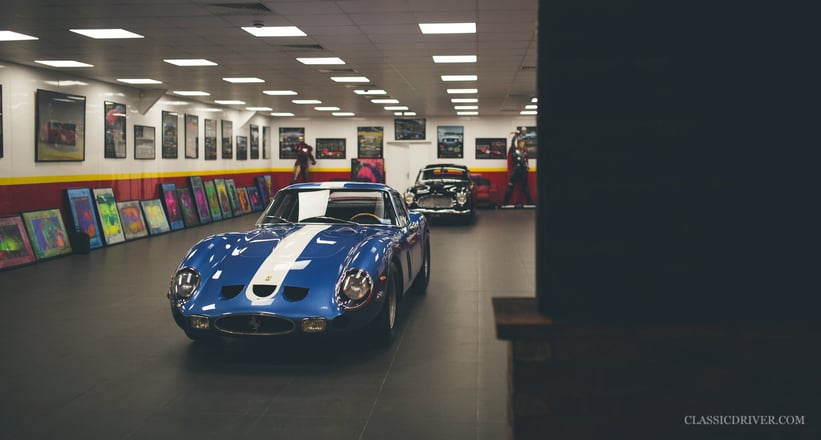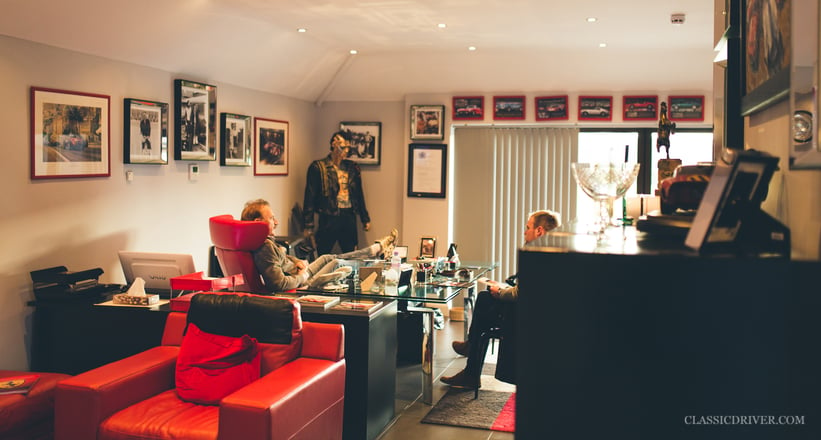 The company soon made a name for itself dealing strictly with the very best Ferraris, and it's not hard to see why, looking at the glorious archive imagery of Talacrest's former showroom in Egham, Surrey. There were, among countless others, pontoon-fendered Testa Rossas, sultry 'P' cars, competition Daytonas, and not one but two 250 GTOs (of the eight Talacrest has sold) sitting, unbelievably, on the forecourt. "I had all those cars in stock," says Collins, "you couldn't do that today!" Rumour has it that Ferrari executives from the factory would request to drive past the showroom while visiting the brand's nearby British HQ to see some 'real Ferrari exotica'.
Inevitably, certain cars come full circle and are traded again and again, including two of the three competition 330 LMBs, which Collins has sold a combined nine times. It's not always been Ferraris, either – Talacrest can count the Le Mans-winning Aston Martin DBR1 and the 'missing' Mercedes-Benz W154 'Silver Arrow' among the exceptional classics it's traded over the years.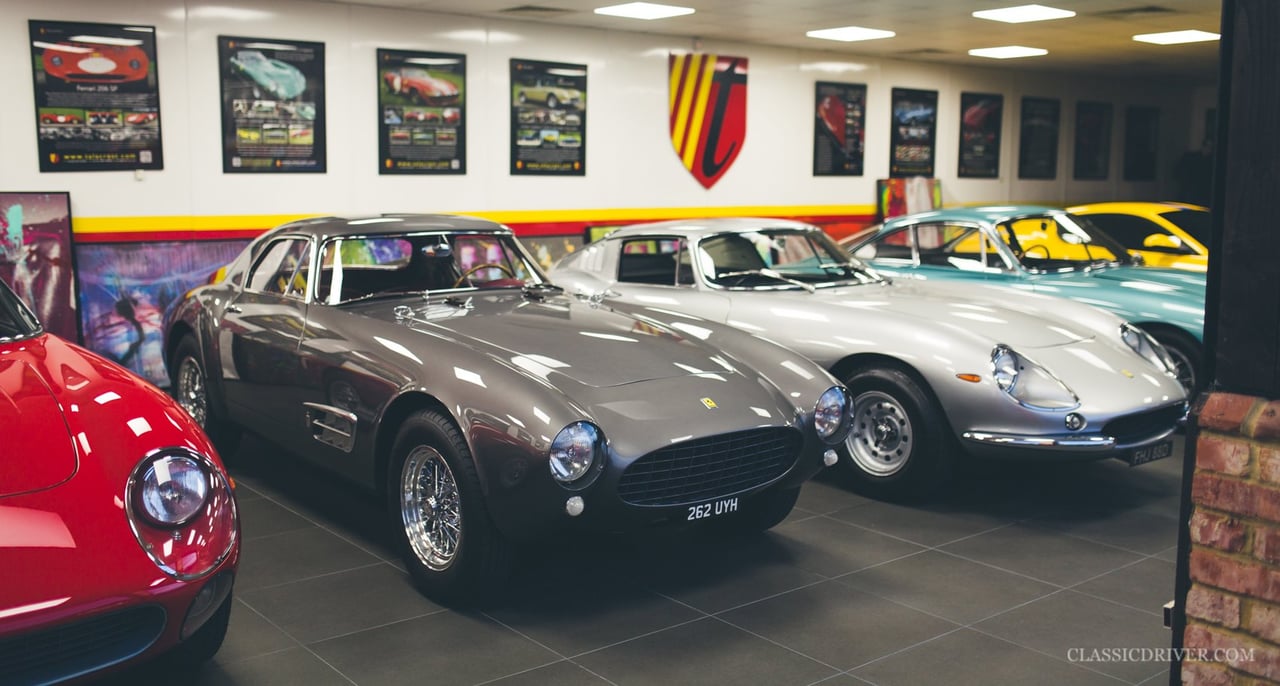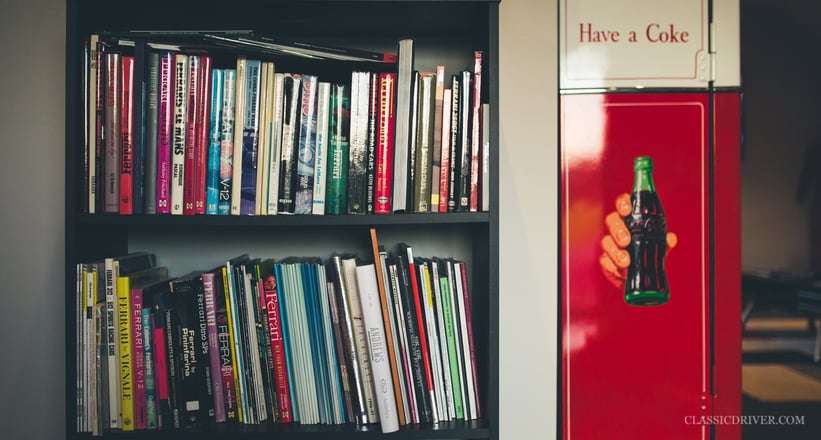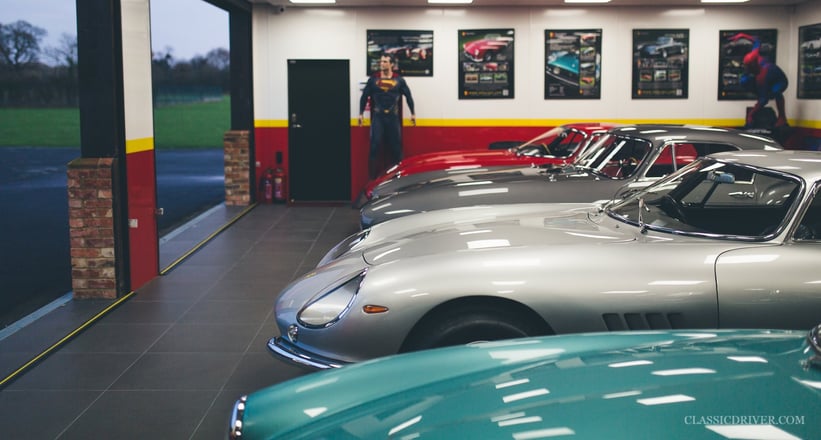 We're keen to find out how Collins feels about the drastic increase in blue-chip Ferrari values in recent years and the current state of the market, as he has witnessed multiple booms and busts, after all. "I don't like that the prices are so high," he comments. "But if you compare a GTO at 50m dollars to a Picasso at 100m dollars, I know which I'd rather have." He also reckons auction houses have distorted the market somewhat, placing unrealistic estimates on certain cars. "The really special stuff has not been affected, but there was a lot of speculation with cars such as the 275 and the Lusso, and values have now realigned," he explains. "It was crazy to go from £500,000 to 2m in two years, but now the market has stabilised and things are not as frenetic as they were."
In light of the burgeoning interest in younger collector cars, would Collins consider trading modern Ferraris? "I love the new cars – I've got an F12 TdF and a LaFerrari – but I don't sell them because they're my personal cars and I love them," he explains. "I've been buying new cars from Ferrari since the 1970s, and the company respects me because I don't speculate on its cars." Collins is keen to emphasise that love and a passion for driving should be the primary motives for buying a classic or modern Ferrari, rather than money. "I've been offered quadruple what I paid for my F12 TdF, but I wouldn't sell it because I love it."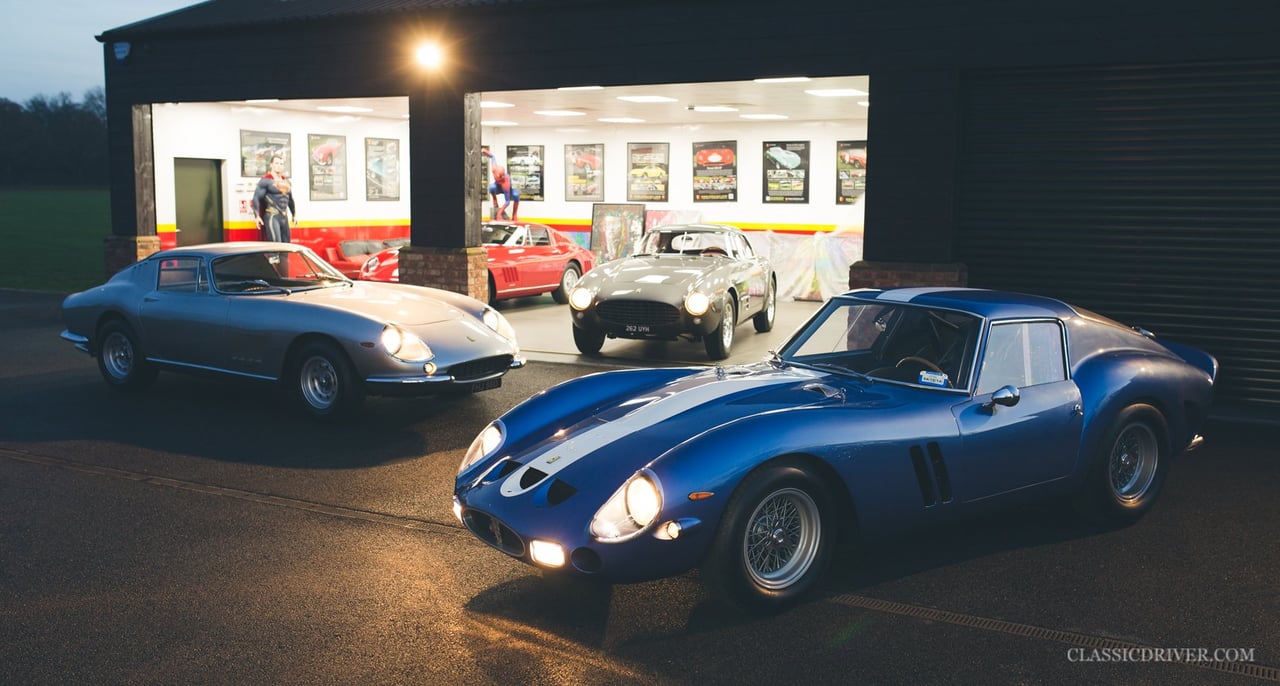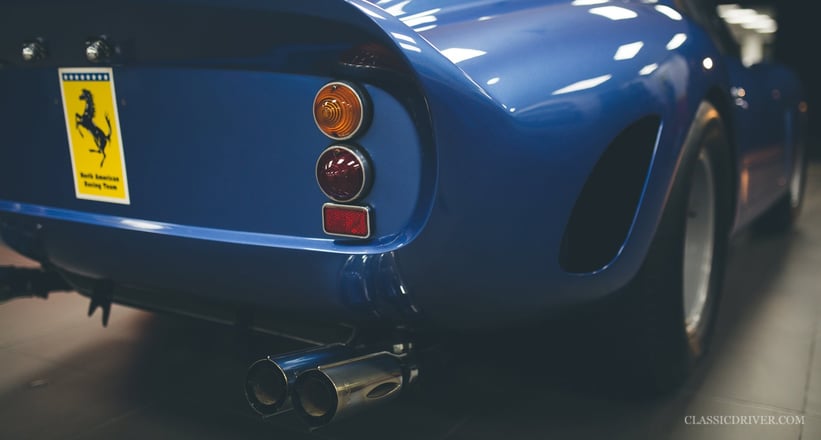 The 'hype' of the market led Collins to take a step back in 2016, during which he wrote a book about the company that he plans to sell for charity. But late last year he made an extraordinary comeback by offering the second 250 GTO built – the star of our Christmas feature story – publicly for sale. "I thought the best way to come back with a bang was with the GTO," he comments. "It's the ninth GTO I've had for sale, and I really like that it's not red. So many brokers offer these cars, but it's mostly rubbish. One 'broker' actually tried to offer me this very car, when I knew it was sitting in my garage."
Together with his beloved Alsatian Beth, Collins is relishing being back at the fore of the business, and future plans include opening a joint venture in Dubai and the Far East – an entirely logical step given the company was awarded the Queen's Award for Enterprise in 2016, for its international trade activities. "I'm looking forward to getting stuck in and buying some cars I've not owned before," he says. Having owned almost every significant Ferrari imaginable, it's understandable that Collins gets a kick out of hunting down 'new' cars. Ultimately, Collins is committed to upholding Talacrest's reputation as the world's premier trader of classic Ferraris. "I'm not your typical classic car dealer," he insists, "You couldn't do what I've done these days." It's entirely fair to say that John Collins is a part of the Ferrari legend and mystique – do compliments come any greater?
Photos: Tom Shaxson for Classic Driver © 2017