Lamborghini Polo Storico is a guardian angel for the most devilish machines
With Polo Storico, Lamborghini has joined an increasing number of manufacturers marking themselves as guardians of their precious pasts. And that, according to the Sant'Agata marque, benefits everyone, as not only will classic Lamborghini values rise, but there'll be more of them on the road, too…
Isn't it great to see Lamborghini thriving? The company's model range is the best and most diverse it's ever been — something that's set to continue with the introduction of the Urus SUV later this year. Its financial woes are a thing of the past, and waiting lists are snaking around the world. This year, Lamborghini forecasts that it will sell 7,000 cars. For some context, in 2007 some 2,400 cars left the factory, and 10 years before that, while under Indonesian ownership, just 209 Diablos saw the light of day.
Guardian angels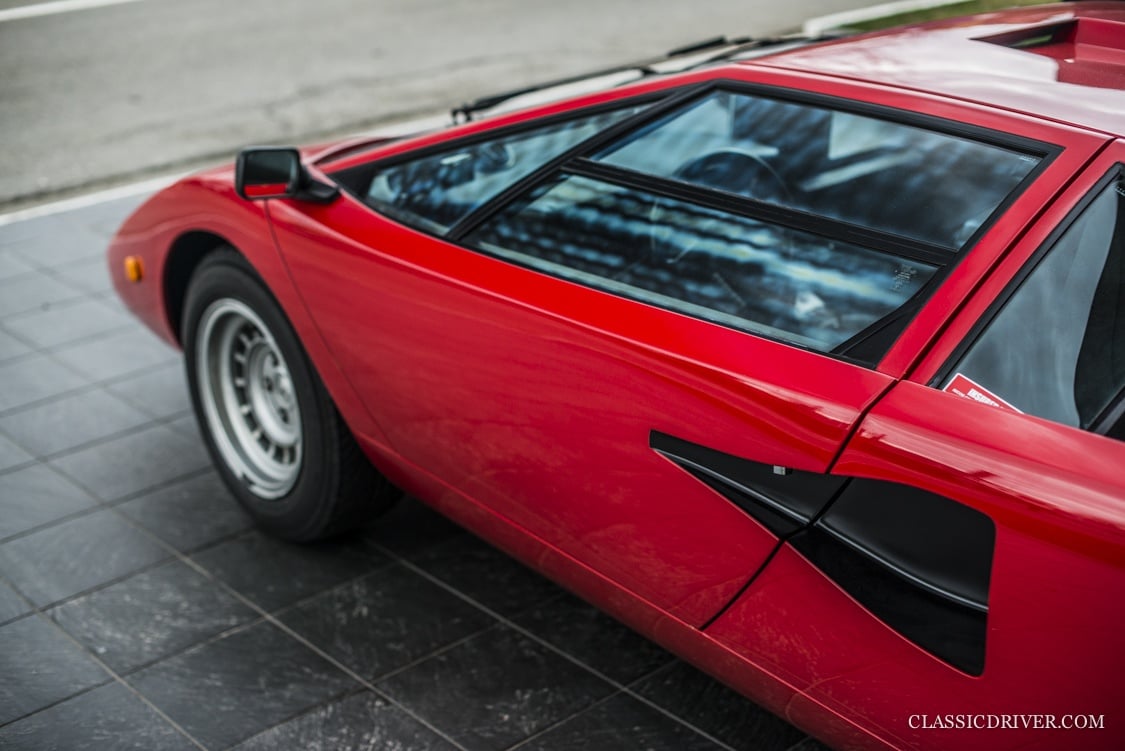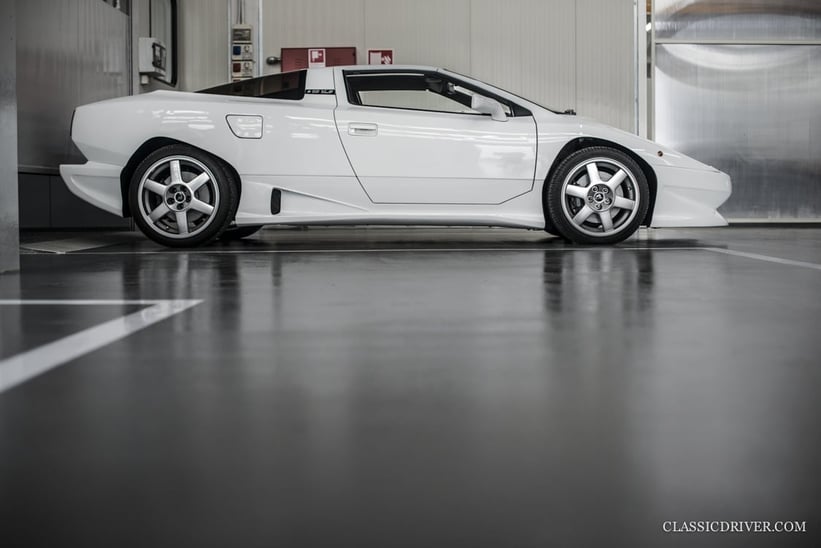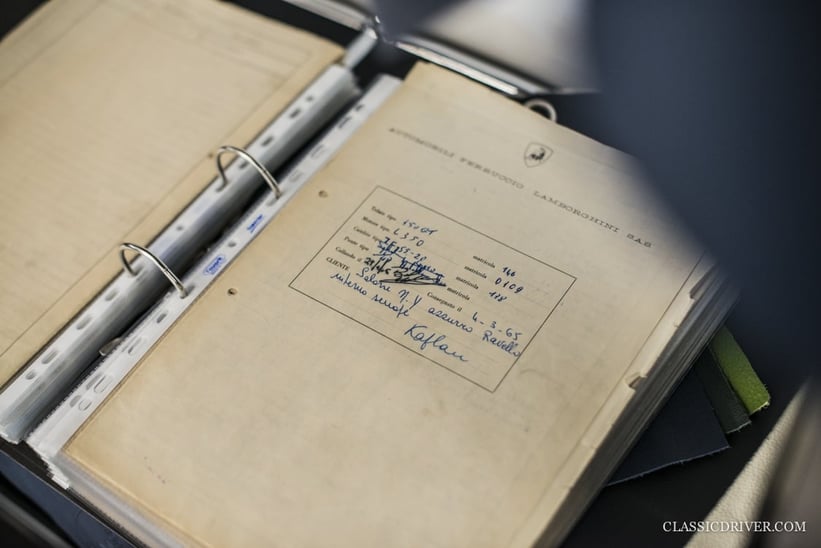 But while the revived marque has its mind firmly in the future, it also recognises the importance of both preserving and protecting its great heritage — a not insignificant task that's been assigned to the new Polo Storico department, which just this week opened in a dedicated centre at the factory in Sant'Agata. "We believe it's vital to remember that Lamborghini was so strong because we were able to create such incredible cars and influence the worlds of design and production", comments Stefano Domenicali, Lamborghini's CEO. "We realise the value of these cars around the world and believe this is the final piece of the puzzle for the Lamborghini we're creating for the future."
Polo Storico, which translates simply as 'historical hub', was established as a result of the buoyant classic car market, and concerns the 9,300 'classic' Lamborghinis built until the Diablo ceased production in 2001. Given that a Miura is now worth 12 times what it was in 2004, and the overall market value of all those cars is estimated at 3.5bn US dollars, 2.1bn dollars more than that in 2012, the initiative does seem entirely logical. But this is more than a financial motive, the company tells us — this is about "ensuring the preservation and integrity of Lamborghini's history and its vehicles."
On the committee...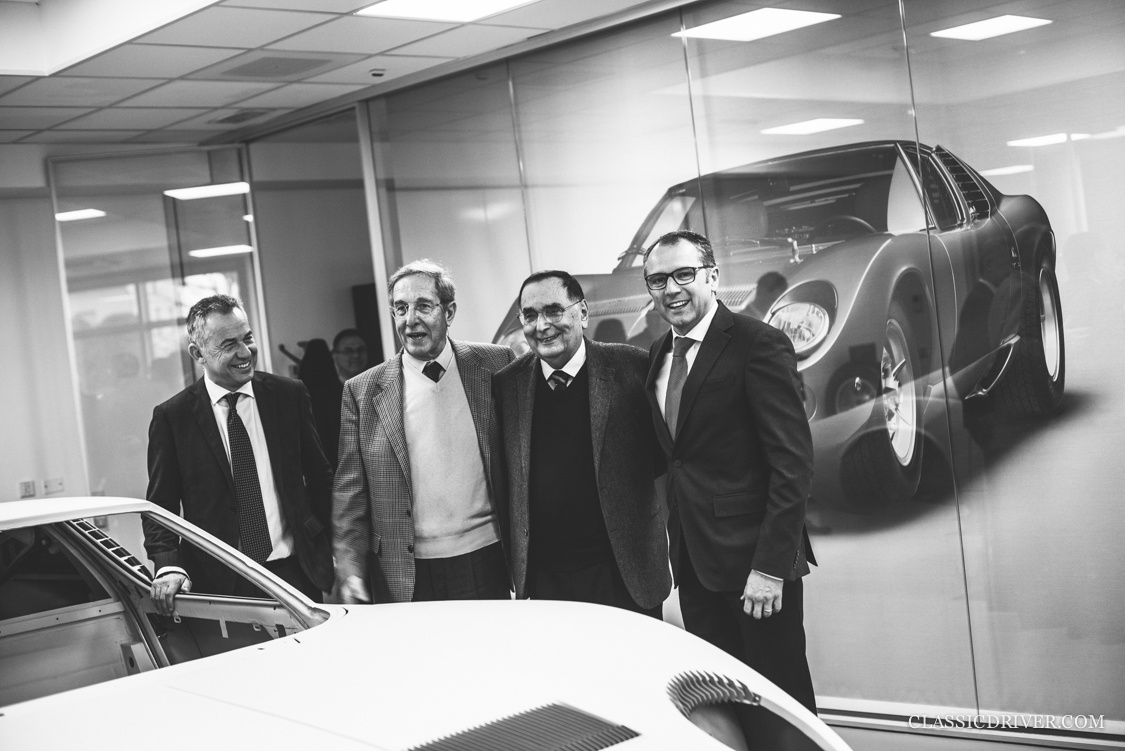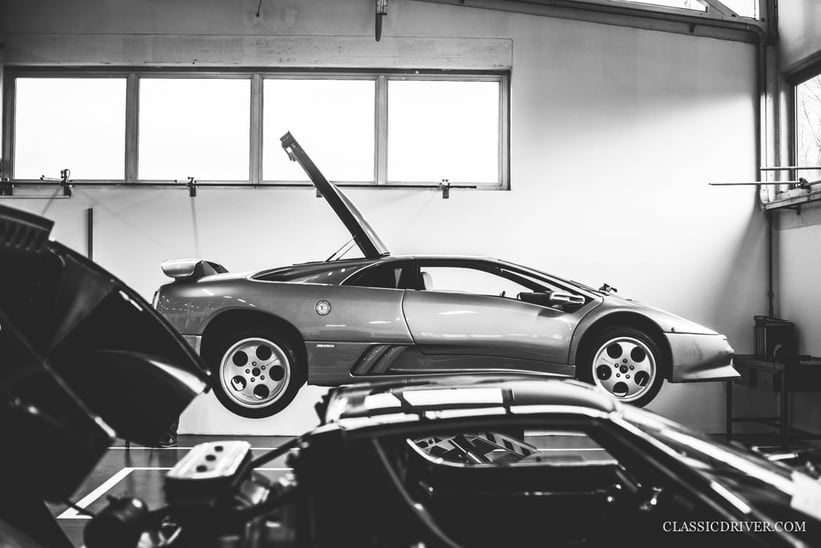 Polo Storico, which is built around the company's vast historical archive, operates with three distinct branches — a restoration centre, a heritage and spare parts department, and a body that deals with the certification of authenticity — and is overseen by a two-tier committee.
This committee is led by the Comitato Dei Saggi, established in memory of the late Paolo Stanzani, the late engineer who, together with Giampaolo Dallara and Marcello Gandini, helped to create the legendary Miura. "Stanzani is part of Lamborghini history", explains Domenicali. "And we need to talk about and remember the people who made such a difference with their ideas and passion." Comprised of Dallara, Maurizio Reggiani, and Mauro Forghieri, the overarching jury is responsible for deciding how the company certifies its heritage and guaranteeing first-hand knowledge and accurate and authentic information, as only the former employees who built these cars could.
Preservation first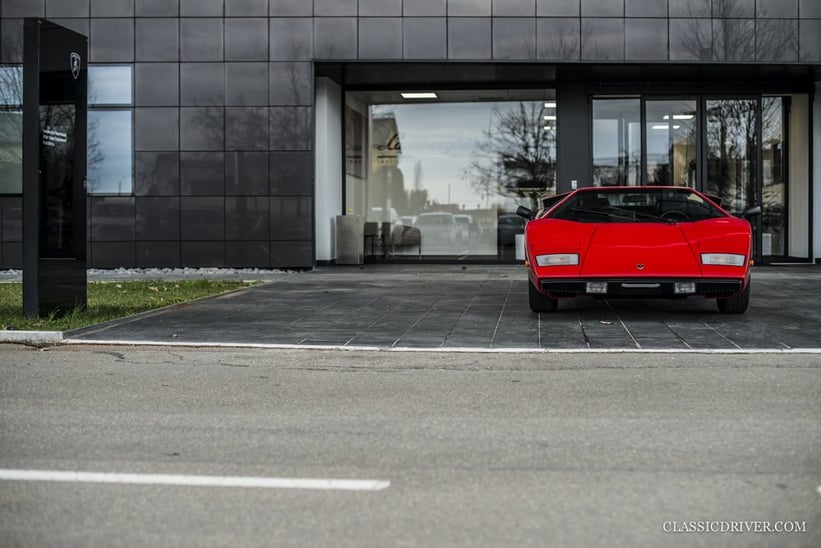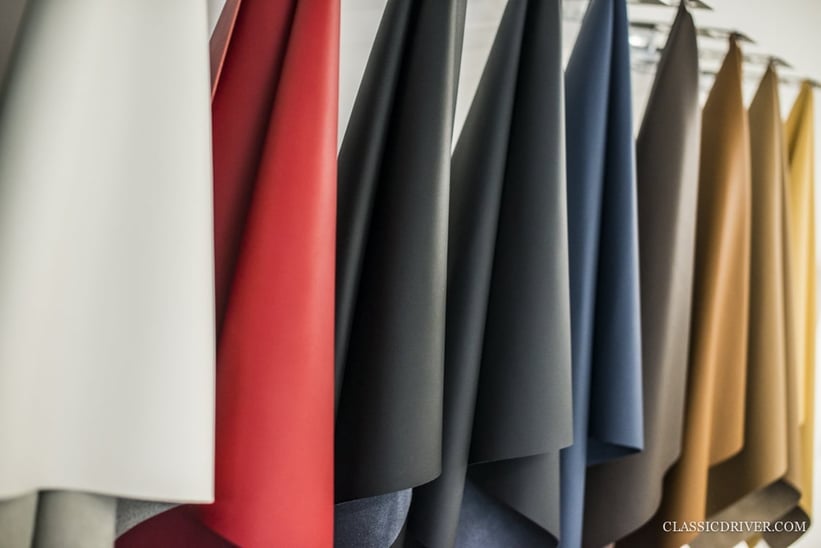 The onus is very much on the customer in terms of what he or she wants from the process, be it maintenance, restoration, or simple certification, but Lamborghini will always try to persuade them to keep the car as authentic as possible, preserving as much as they can, such as using the original exterior colour, shade of leather, etc. "We propose that the customer preserve as much of the car as possible, in the condition in which they bring it to us", explains Paolo Gabrielli, the head of Lamborghini Aftersales and Polo Storico. "I'm not a big fan of the 'wow factor', and I prefer to preserve the car. But, in many cases, the customer comes to us with a car in bad condition, so we have no choice but to perform a complete restoration. But we do prefer to save the original parts."
Right or wrong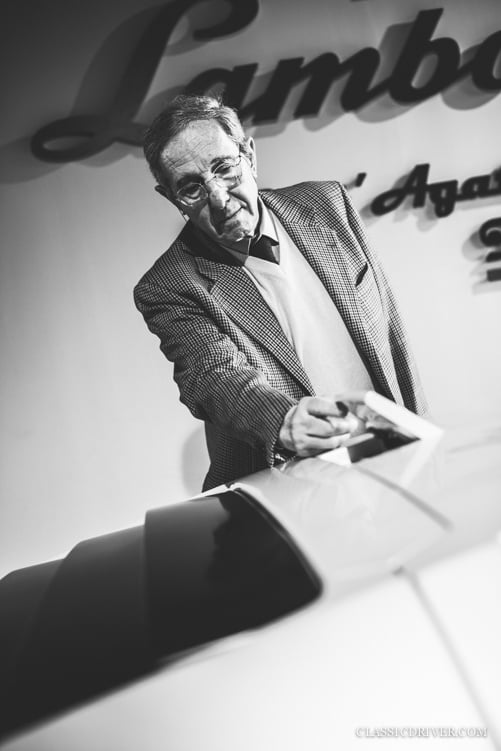 Similarly, Polo Storico will not certify a car without a matching-number gearbox or engine, unless it can be verified by way of a warranty claim or workshop records that it is an original Lamborghini part, installed in-house and in accordance with our engineers. And no, there is no way to re-stamp a correct number, regardless of how much you're willing to pay. "We have all the production bills for every car, and everything is based on knowledge. For this reason, it's a very strict process", comments Gabrielli. "There are roughly 190 checkpoints, many of which need to be met before the process begins." Needless to say, for the work that's carried out in-house, original parts are sourced, either from old stock or reactivated trade lines established by the committees, and original processes are employed. And for the work that is outsourced — the bodywork and paint, for example — only respected specialists who did the work in period, such as Cremonini Carrozzeria, are entrusted.
Not fooling anyone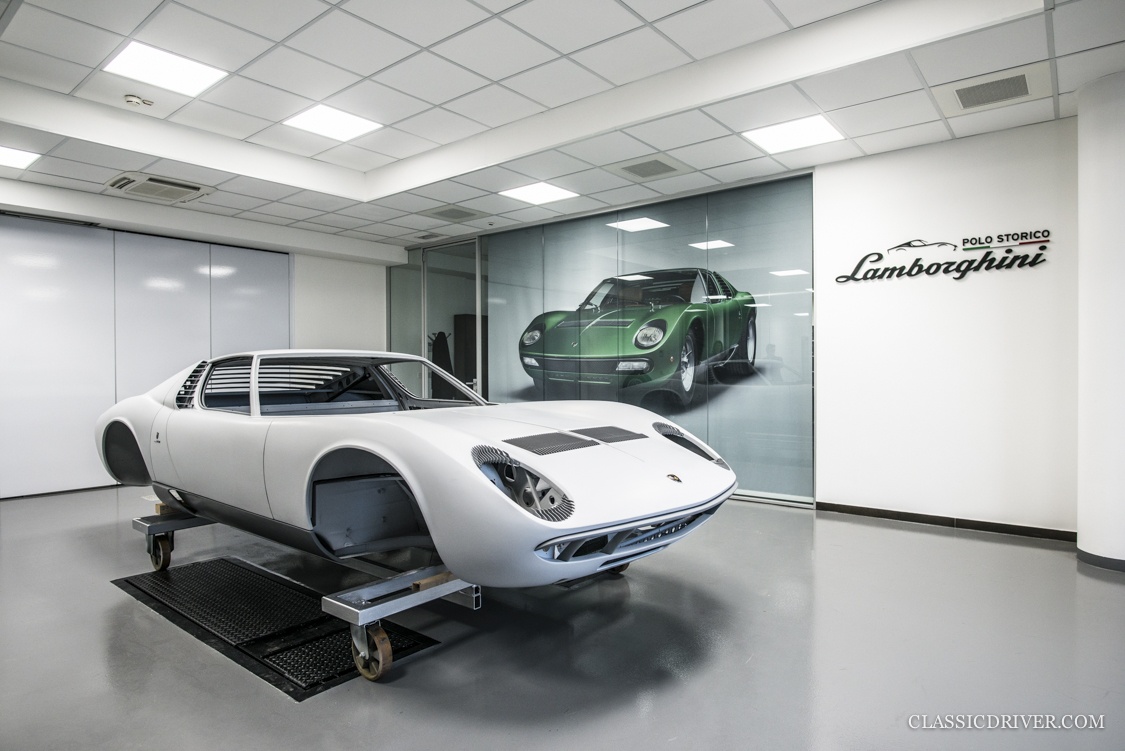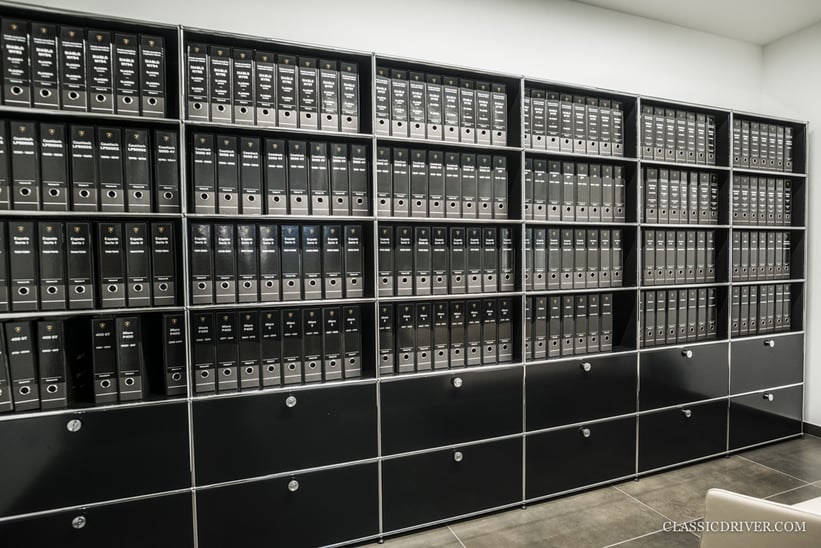 Having essentially started from scratch in establishing Polo Storico, Lamborghini approached a number of high-profile collectors to ask what kind of information they'd like to see on the authenticity certificate. The response was that only the checks that were carried out should be featured, and that restoration, if carried out, should be documented in a separate booklet. This, in theory, should easily and clearly settle any disputes on the concours field. If a car has 'non-matching' details, Polo Storico knows if they're correct or not. For example, the first 12–15 350 GTs were fitted with a red-and-white badge, like the tractors they superseded. But a little later, some cars were fitted with the same badge simply because there was old stock left at the factory. These details are written on every production sheet, and thus, the certification can assert exactly what's right and what's wrong.
Heartfelt thanks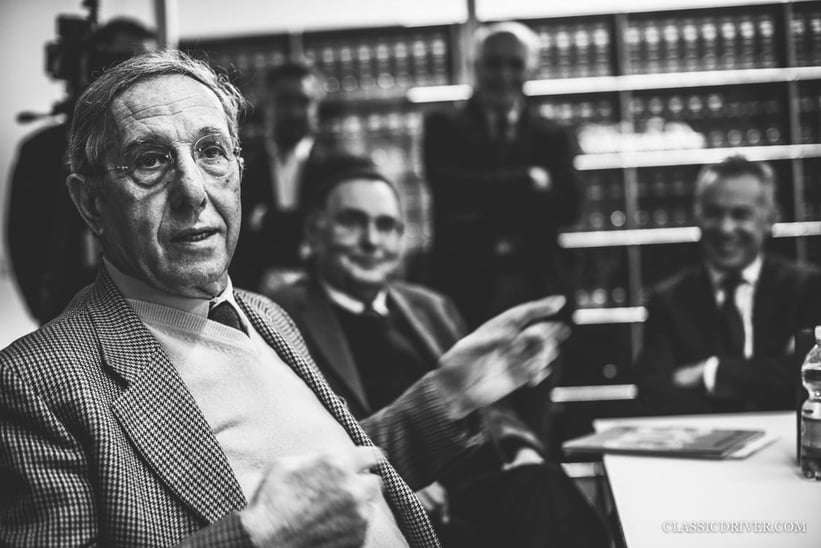 The ultimate premise of Polo Storico is that, if a car's authenticity can be certified, it will drive its value. But for enthusiasts and collectors, it means that more of these brazen bulls can be used and enjoyed as they were intended. Polo Storico is more than a simple restoration centre and archive — it's the lifeblood of Lamborghini's great history and a venture that's only going to expand given the relentless increase of interest in older cars. Lamborghini might still be building outrageous supercars today, but it's the multi-coloured, angular, scissor-doored Raging Bulls of old that will forever hold a place in the devilish side of our hearts.
Photos: Rémi Dargegen for Classic Driver © 2017