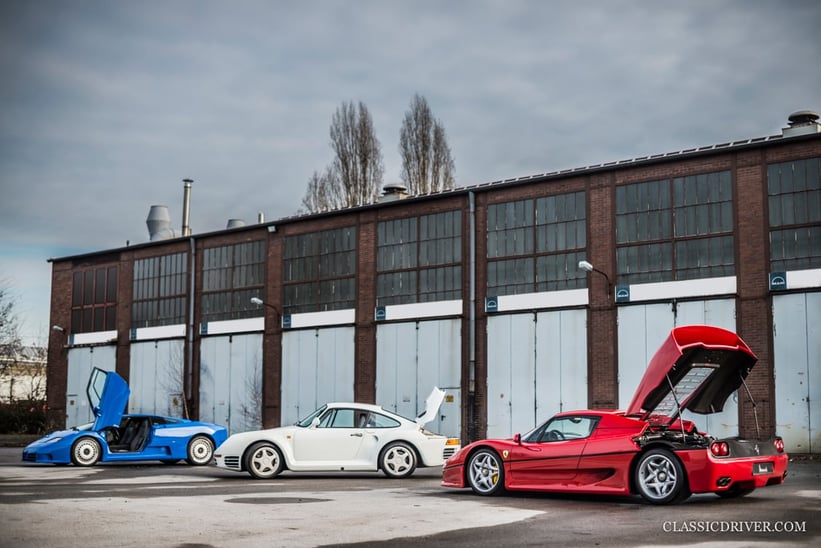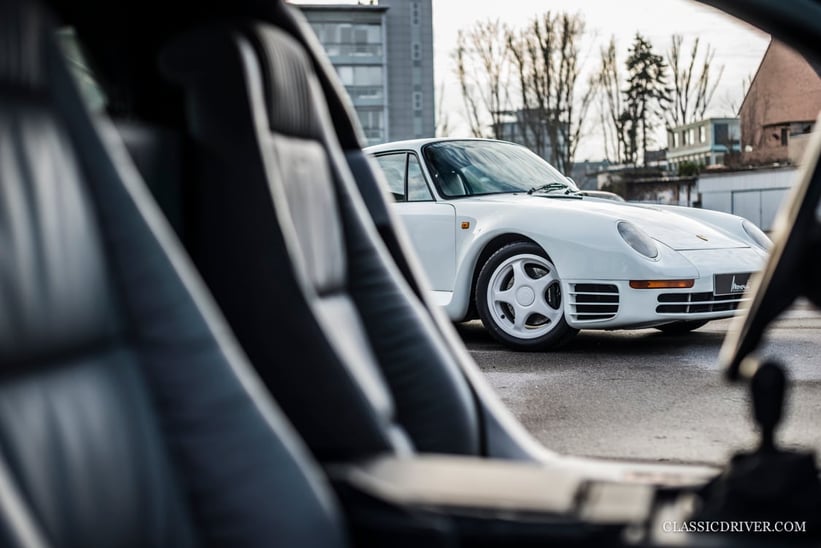 When the folks at Classic Driver dealer Movendi in Düsseldorf called to tell us that they were presenting three era-defining supercars at Rétromobile – a Porsche 959, Bugatti EB110 GT, and Ferrari F50, coincidentally in the colours of the French tricolour – and asked if we'd like a sneak peak, we booked our photographer Rémi Dargegen's flight almost before we'd put down the phone. A generational shift in the collector car market has thrust these so-called 'youngtimers' into the limelight, and as those whose bedroom walls were plastered with posters of these exotic machines have become able to afford the dream cars from their adolescence, values have skyrocketed.
While they might be wildly different in their conceptions, technologies, styling, and characteristics, they share one common philosophy: the unfaltering quest for ultimate on-road performance. It's for good reason that these cars vied for space on bedroom walls, conquered countless games of Top Trumps, and starred in numerous racing video games. This tri-coloured tech-fest defines a cult era of supercar outrage and extremity, when good old-fashioned analogue driving was as immersive and rewarding as it's ever been and technology hadn't yet 'dulled' the experience.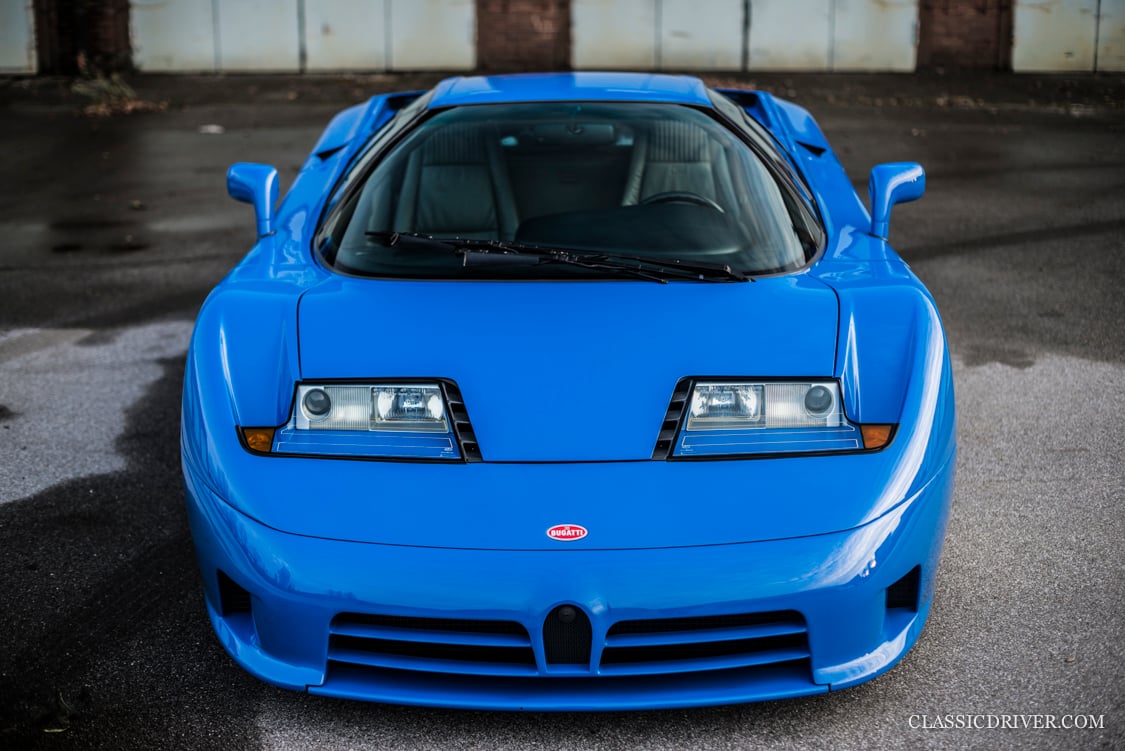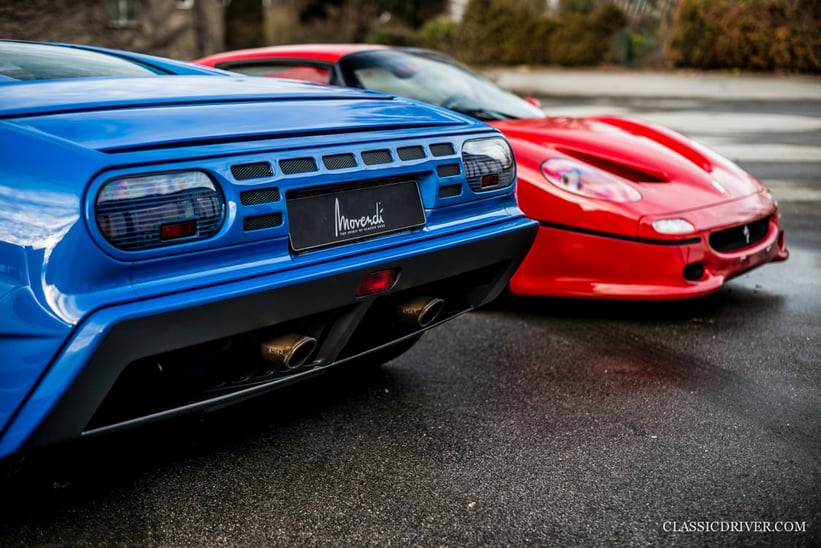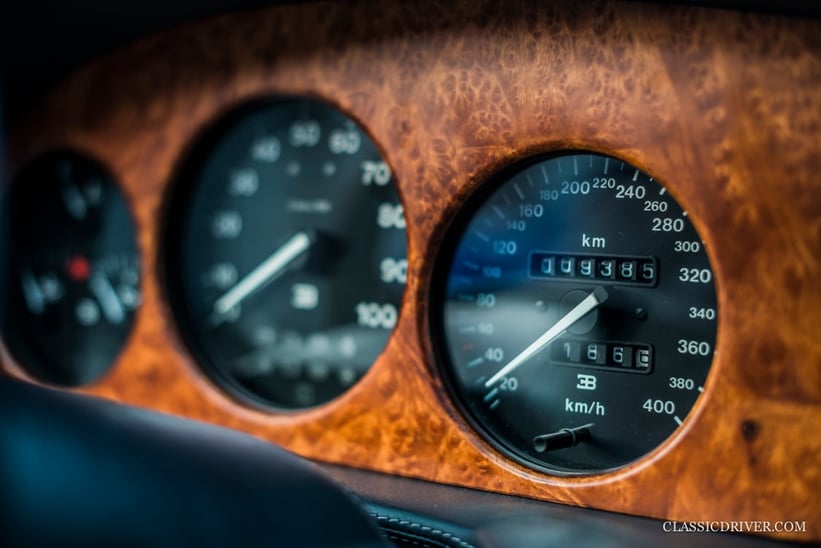 Until you've delved into the complex and nuanced story of the Bugatti EB110 and how this proud automotive name was resuscitated, you can't truly appreciate the genius of the 1990s tour de force. Having acquired the name and miraculously raised the capital to develop the car from scratch, build a factory, and poach a workforce right from Ferrari and Lamborghini's back garden, wealthy Italian businessman Romano Artioli passionately and courageously built around 150 examples of this stunning piece of engineering…until the money quite spectacularly dried up.
Beneath the awe-inspiring glass bonnet resides a 60-valve, quadruple-turbocharged, 550bhp V12 that, when coupled with the clever four-wheel-drive system, all but seared the driving experience into the memory of the driver. That said, beneath 5,000rpm the EB110 was reportedly a docile and luxury cruiser when it wanted to be — exactly the kind of Jekyll and Hyde nature Artioli had envisaged.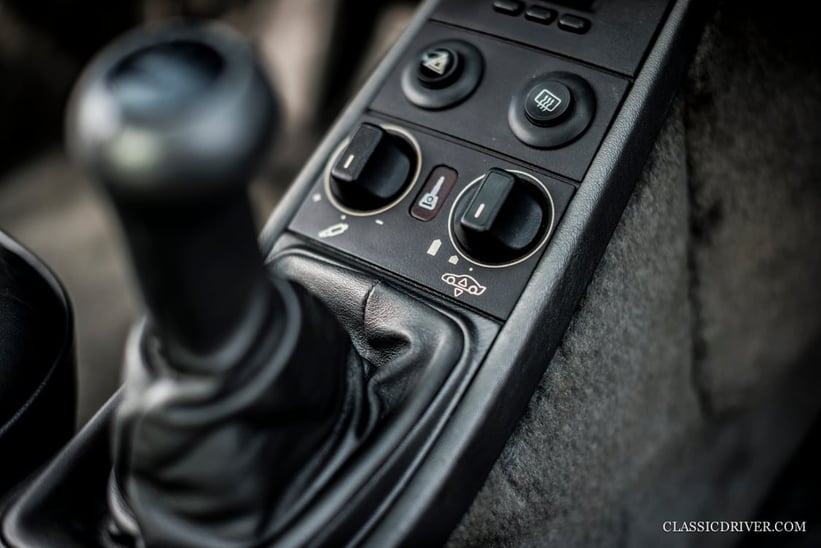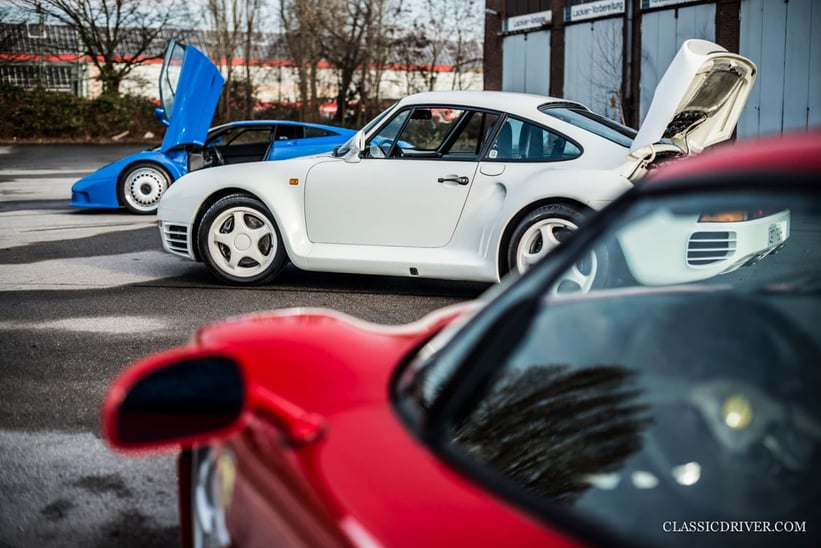 Ferrari's Formula 1 challenger in 1991, the 641, was deemed worthy enough by the brand for its engine to serve as the basis for the new flagship F50 supercar. Succeeding the ferocious turbocharged F40, the naturally aspirated F50 was an entirely different animal, and it was this (and, perhaps, its opinion-polarising styling) that caused it to be criticised. Just 349 F50s left the factory gates in Maranello, making it rarer than the Enzo, and it's only in the last three or four years that collectors have come to realise this and laud it as arguably the most sought after of all the 'halo' Ferrari supercars. Just a few weeks ago in Scottsdale, RM Sotheby's sold a rare black example for a staggering 3.135m US dollars, including premium.
With its 520hp, Formula 1-derived V12 bolted directly onto the carbon-fibre chassis, carbon-topped gear knob protruding from that legendary open gate, and rear suspension mated with the engine, the F50 used cutting-edge motorsport technology to create the ultimate version of an old-school recipe. The F50 is the only produced without the modern-day luxuries (now standard options) of ABS and traction control, making it the purest supercar of the three. We defy you not to fall in love after poring through Rémi's glorious detail shots.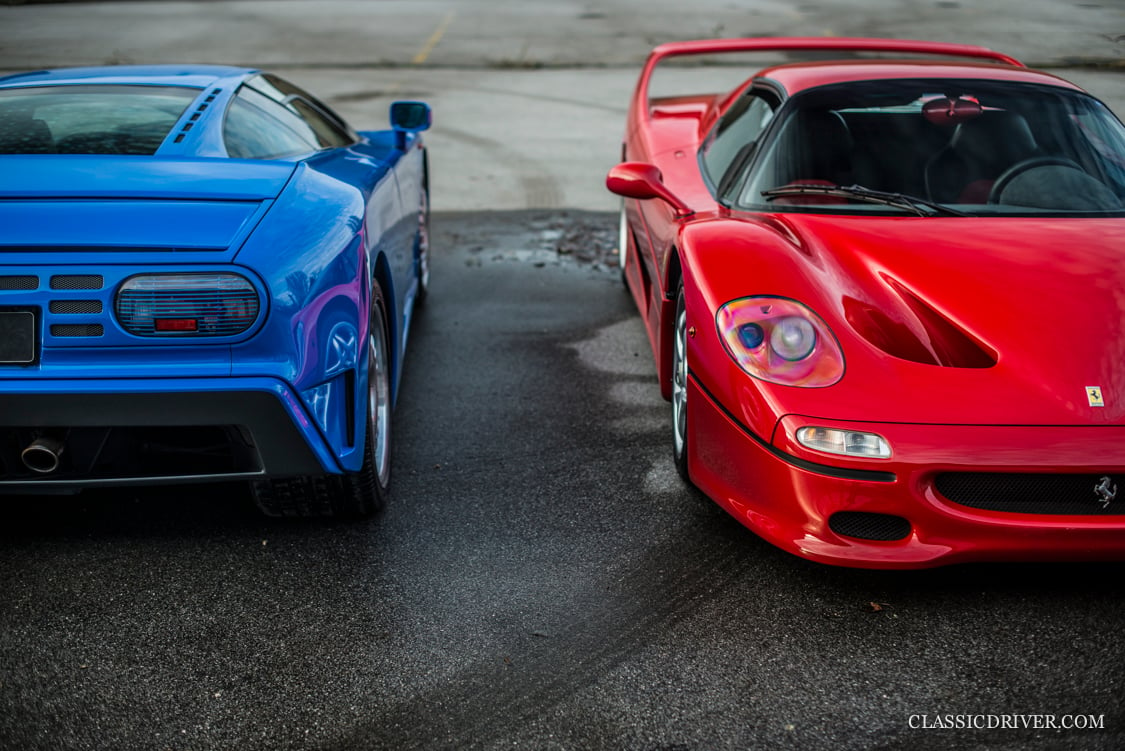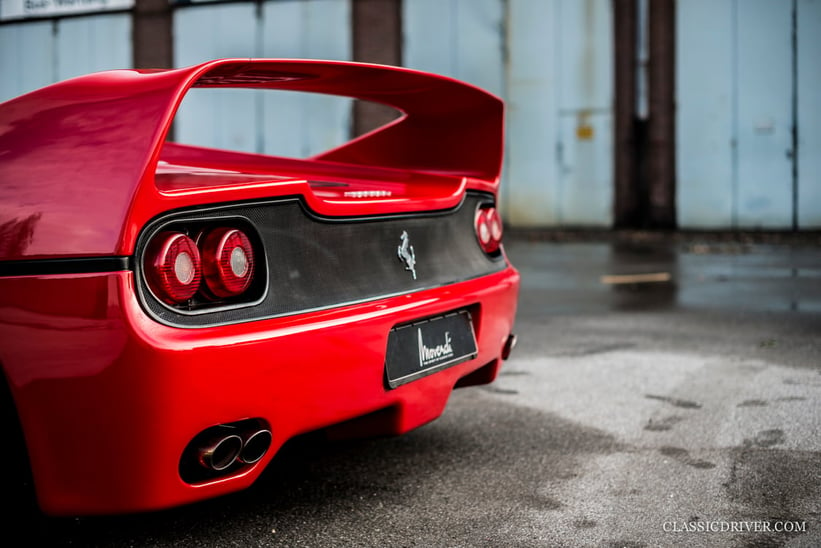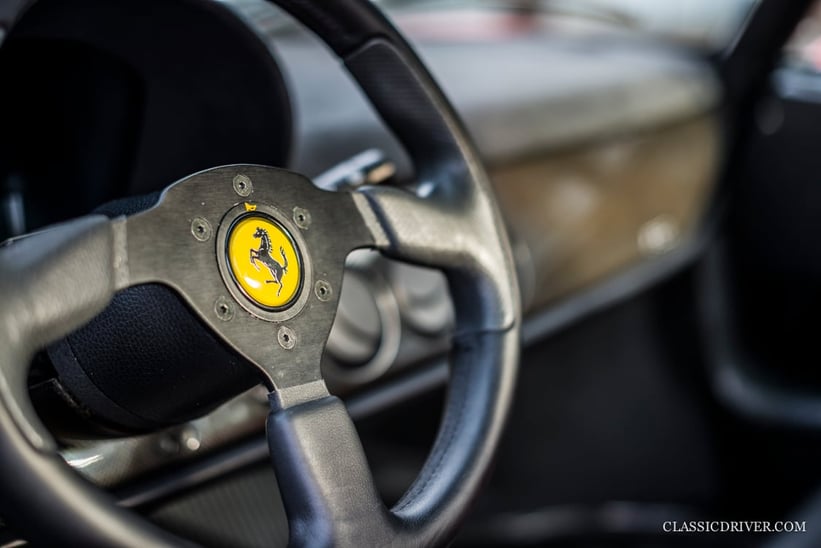 Porsche's 959 might look more pedestrian than the other two rolling spaceships, but beneath the surface, it's anything but. The only one of three conceived to homologate a snarling Group B racing car, yet, miraculously, the most well-mannered, comfortable, and usable car here, its breadth of capabilities was nothing short of uncanny, utilising then-mind-boggling technological wonderments, many of which we now take for granted today — molly-coddling four-wheel-drive, variable torque bias, ABS brakes, and tyre-pressure sensors, for example. The car pictured here is a rare pre-production prototype first owned by none other than Ferdinand Piëch. It might predate the Bugatti and the Ferrari by a decade, but the once-fastest car in the world climbs in the ring with an irrefutable air of Teutonic pride.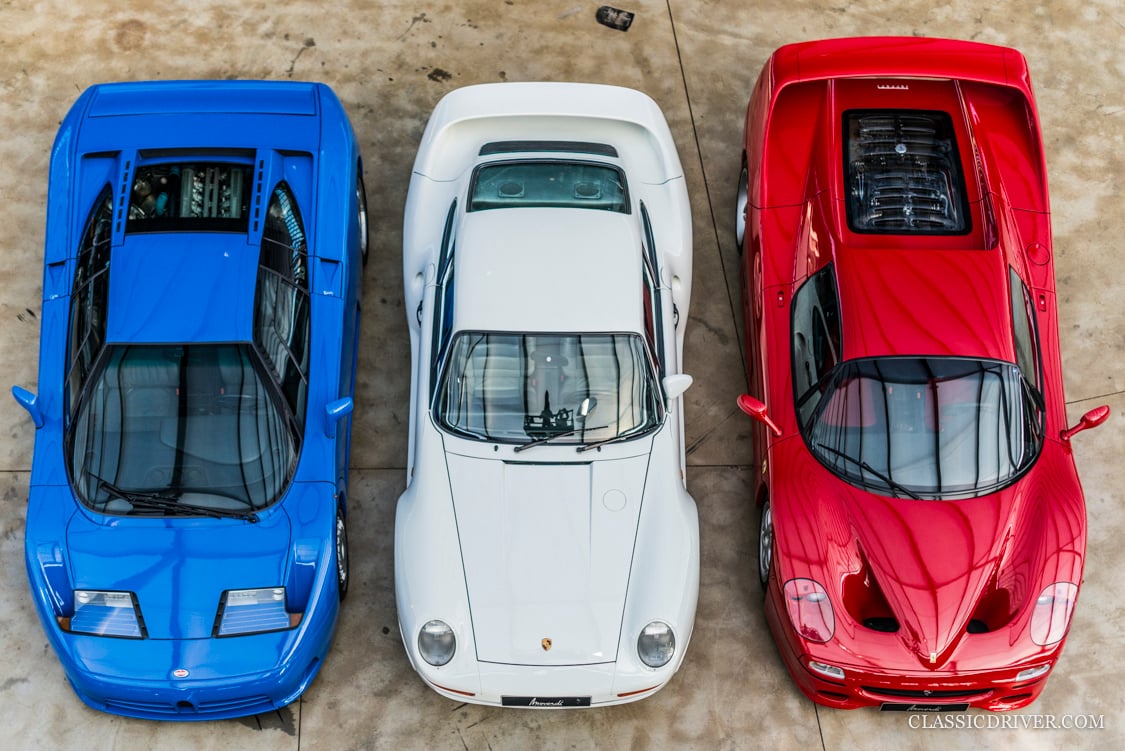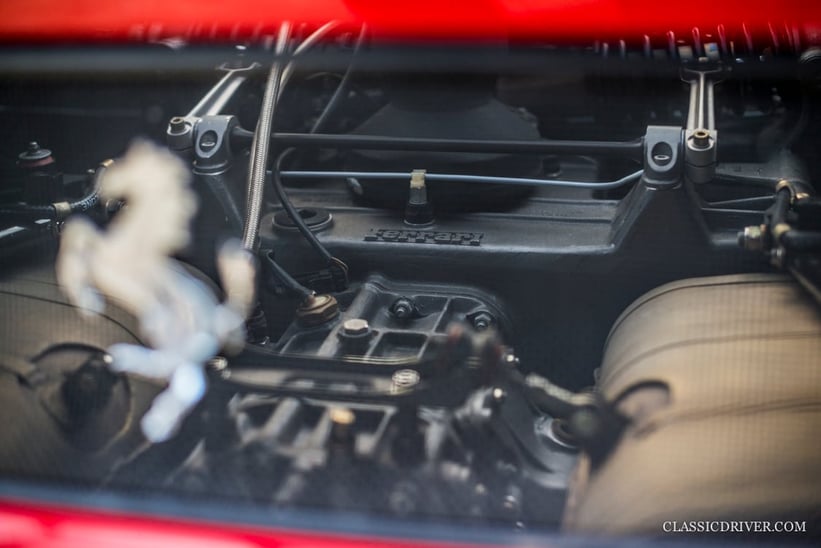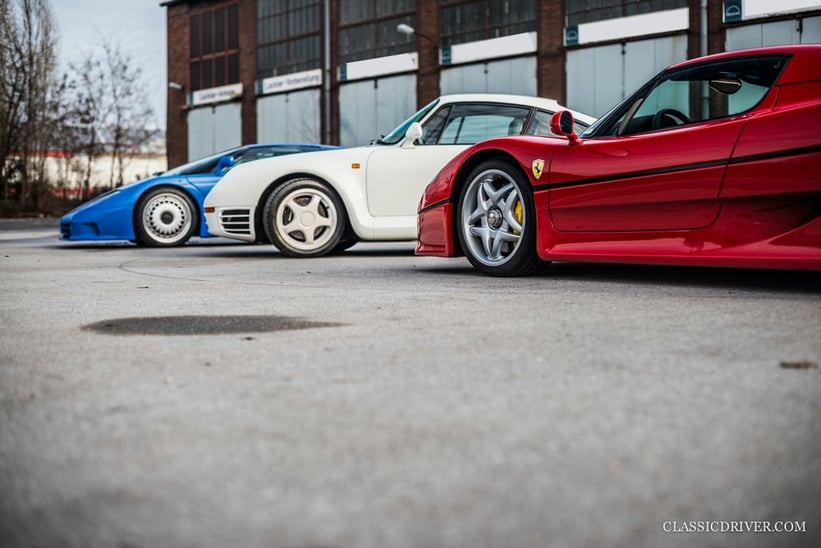 Ultimately, this Tricolour trio is telling of what these three illustrious manufacturers were up to in a changing automotive landscape. And, having dreamt about them for most of their lives, younger collectors not only relate to them on a personal level but also appreciate their ultra-low production numbers and usability in comparison to older 1950s and '60s classics. The future is bright for youngtimers, and here is a chance to buy three of the era's greatest hits in one fell swoop. Visually challenging? Please…So put on your Oakleys, pop a trance tape on your mini-disk player, and head straight for Rétromobile in Paris.