These were our best images from 2016, Part 2
And that's a wrap – 2016 is over and, over the course of the year, our photographers have traversed the globe capturing the most magical automotive moments for Classic Driver. Now we've compiled our finest images from 2016 and the fascinating stories behind them…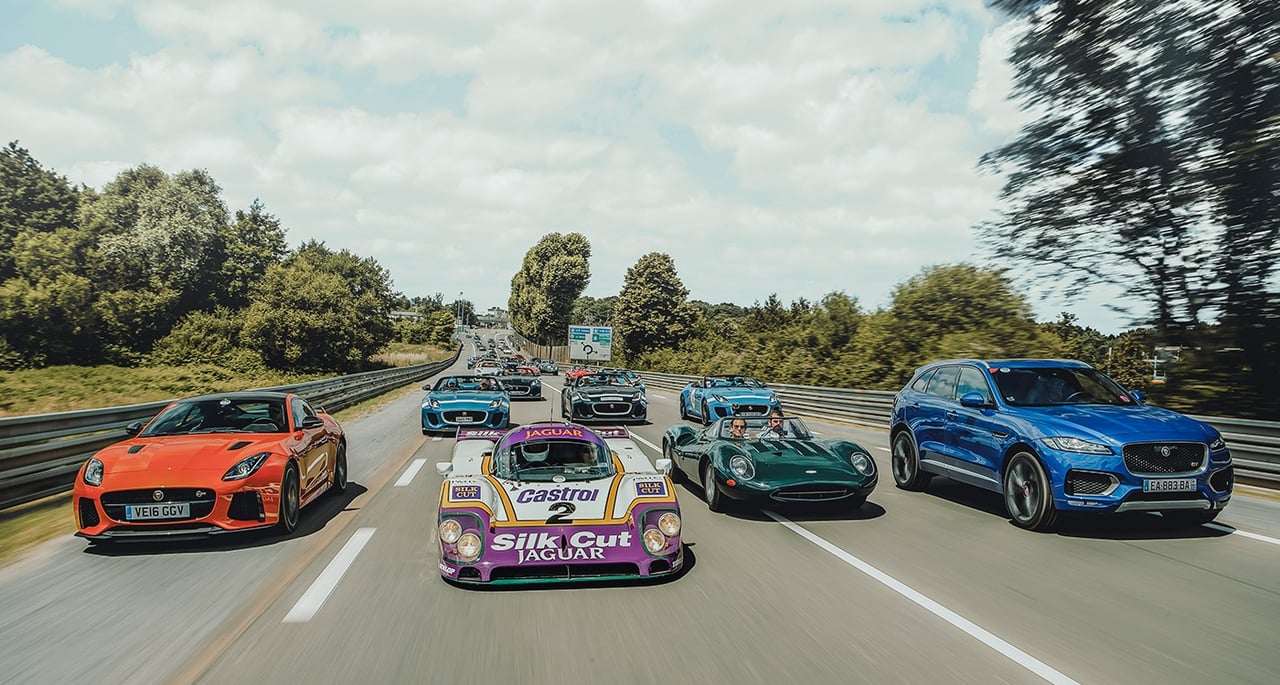 Our former UK Editor Joe Breeze became part of Jaguar history at the Le Mans Classic, when he rode along in the XJ13 as it made its maiden voyage around La Sarthe, half a century after it was designed to conquer the endurance classic.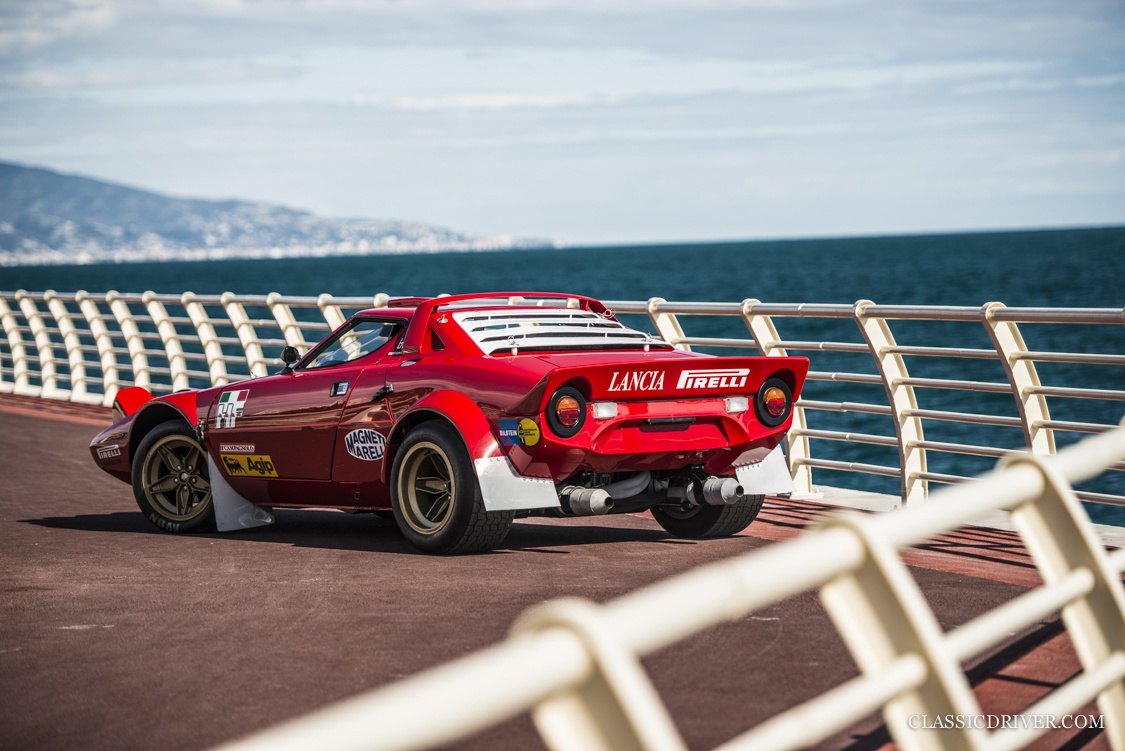 This Group 4 Lancia Stratos was made to caress the curves of the Col de Turini – why take a supposedly 'driver-focused' modern sports car to such a sensational road?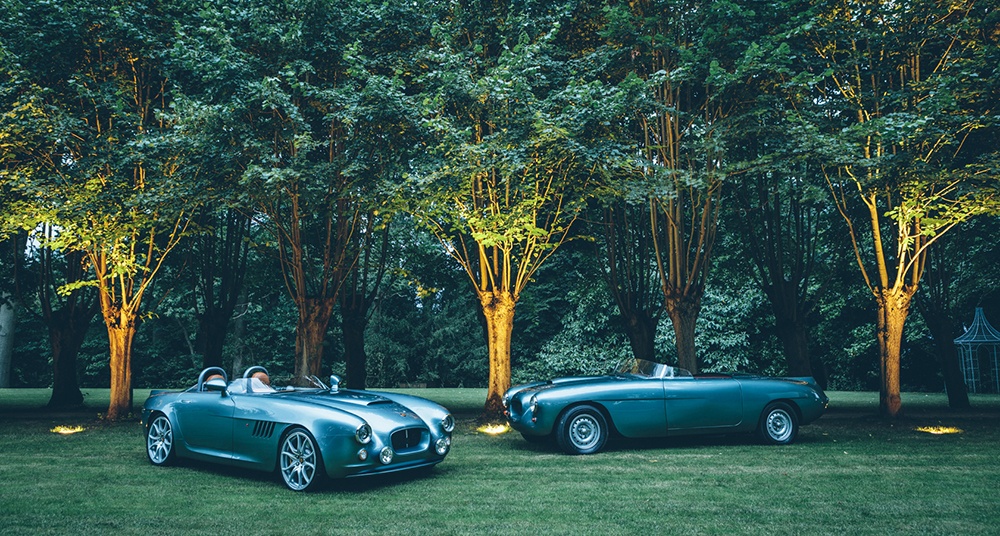 We make no bones about our love for Bristol, so when the quirky British company was preparing to reveal its all-new speedster, we knew we had to bite the Bullet.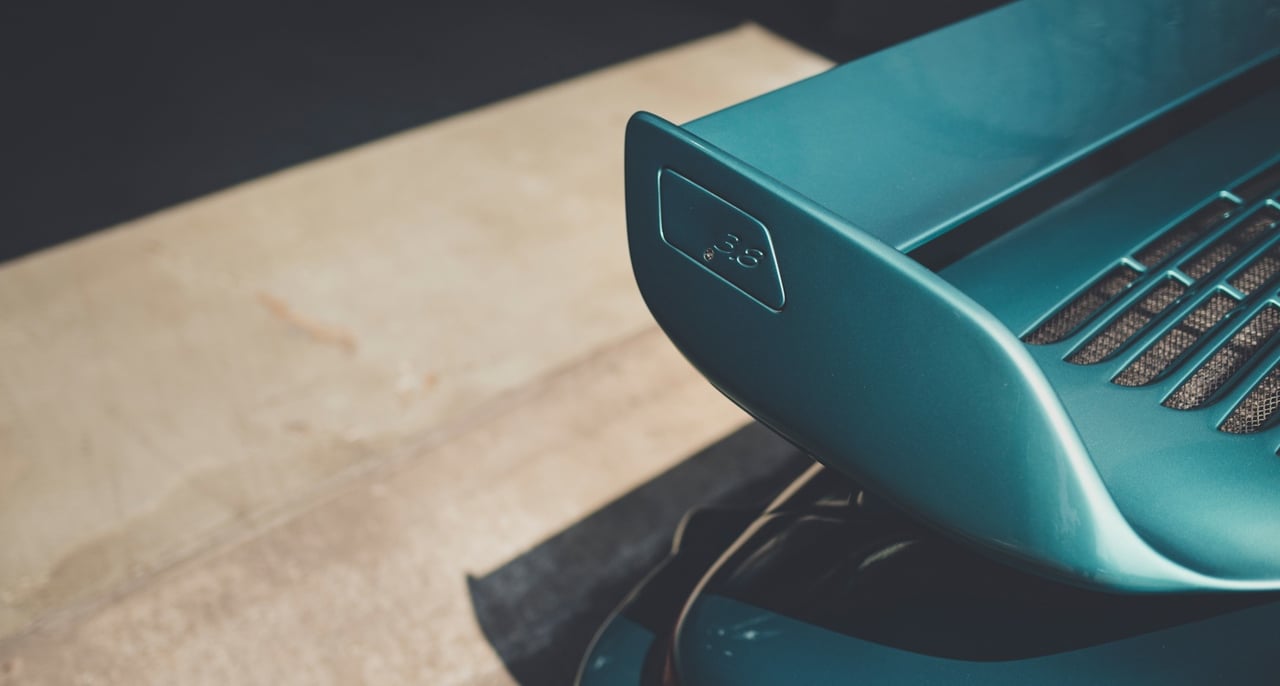 If the Good Lord drove, we like to think it'd be a Porsche 964 Turbo and that, when it thunders, it's simply His car coming on boost. We, for one, are turbo believers!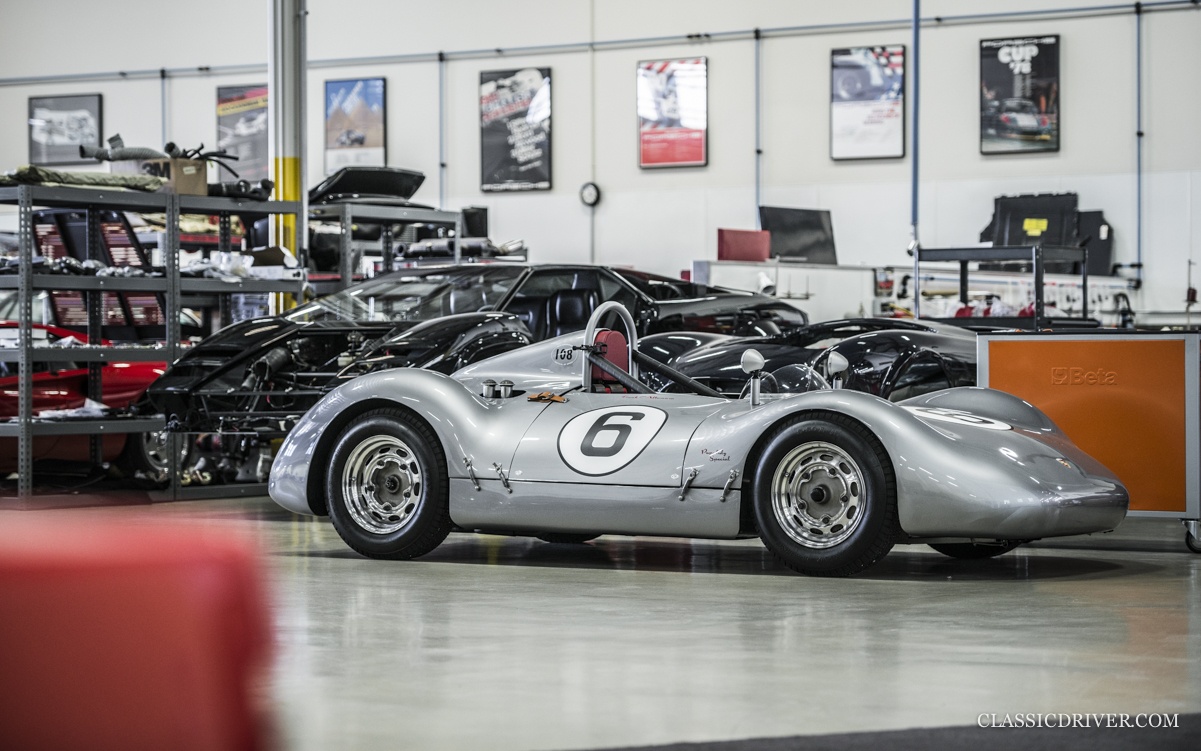 Ahead of the Pebble Beach and Monterey Car Week festivities, we sent Rémi Dargegen to the spectacular premises of Bruce Canepa – an Aladdin's cave with a distinctly dominant German flavour.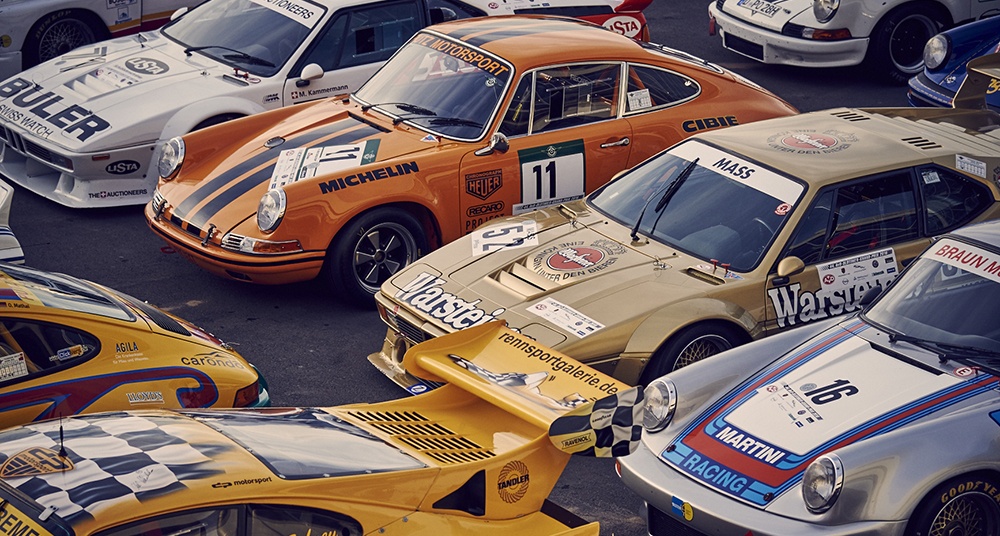 As far as history-steeped circuits on which to hold historic motorsport events go, the Nürburgring ranks highly. This year's Oldtimer Grand Prix proved as popular as ever, mixing novel new ideas into a tried-and-tested recipe.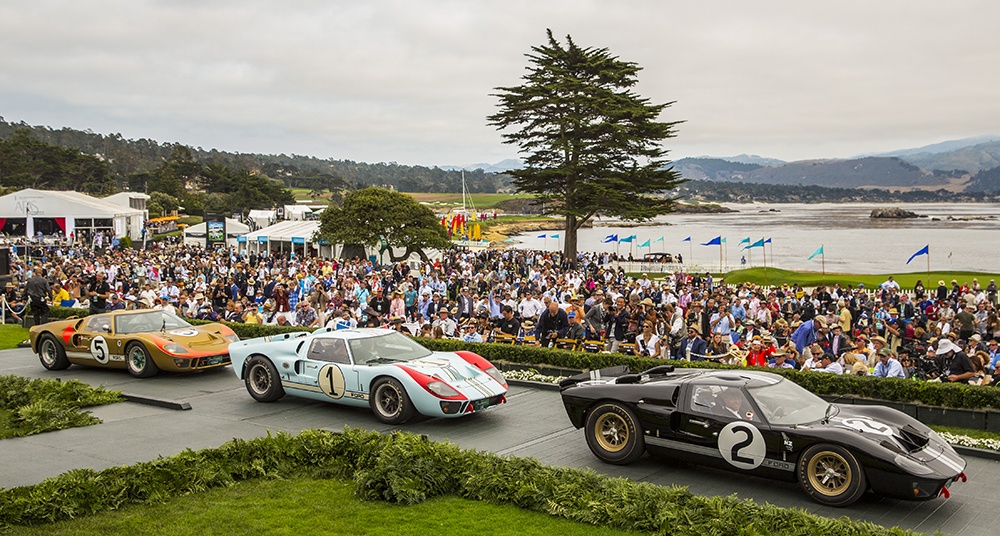 The jewel in the classic car calendar's crown, Pebble Beach is always an unforgettable event. This year's affair comprised countless highlights, including a celebration of the 50th anniversary of Ford's momentous 1-2-3 Le Mans victory in 1966.
If you could prise yourself away from the lawns of Pebble Beach, the Rolex Monterey Motorsports Reunion – held on the highly technical Laguna Seca Raceway – was a truly visceral experience.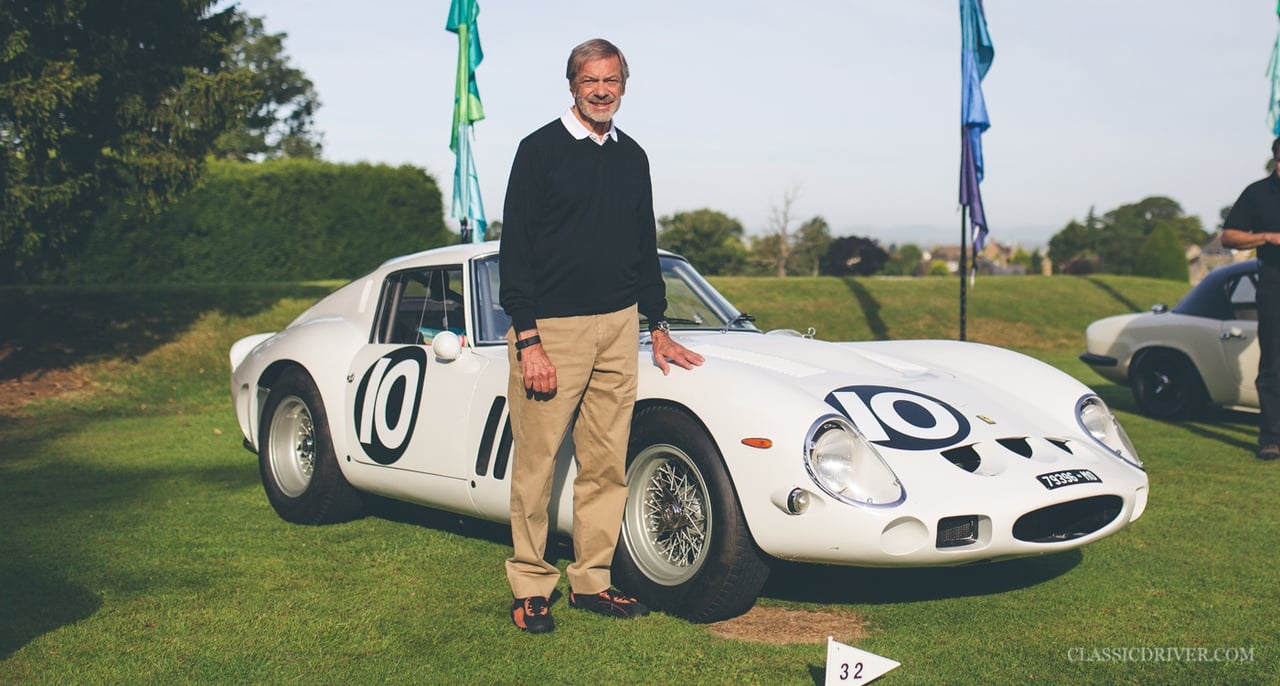 We joined the Concours of Elegance 'Great West Tour', during which we met some of the most important collectors in the world and, of course, their precious cars.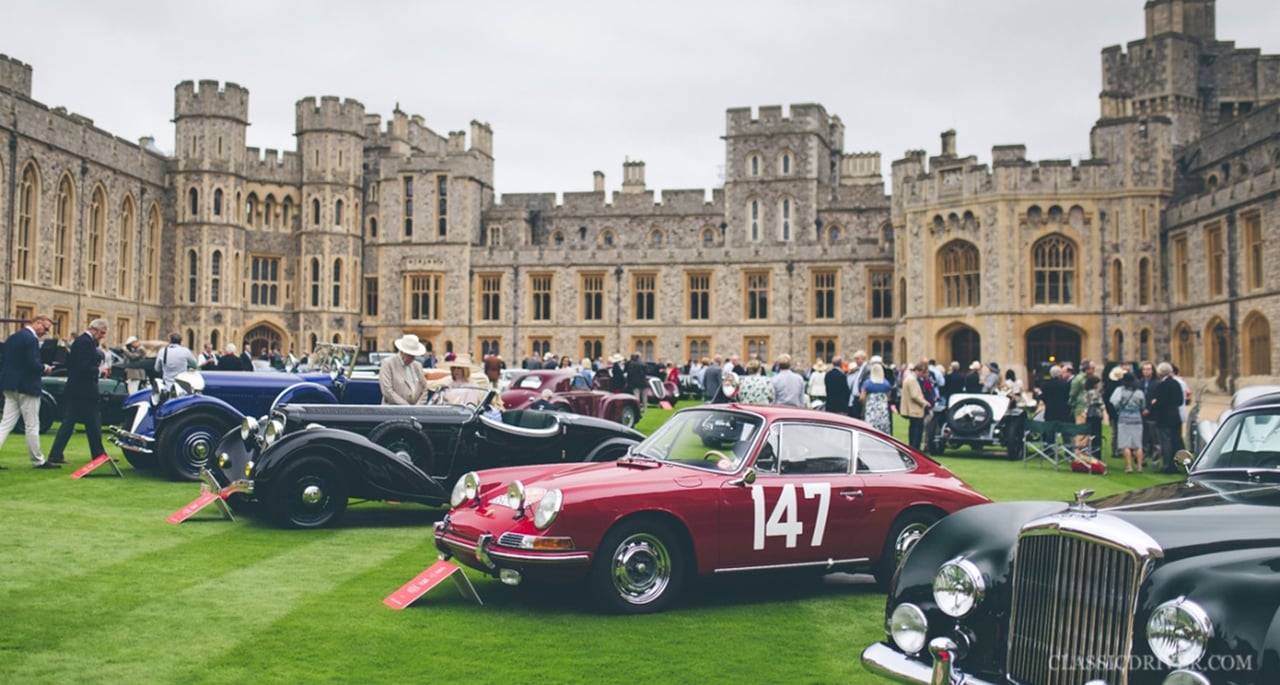 The picturesque Quadrangle at Windsor Castle couldn't have been a better location in which to hold the Royal Concours of Elegance. The sun was conspicuous by its absence, but the mouth-watering selection of automotive treasures more than made up for it.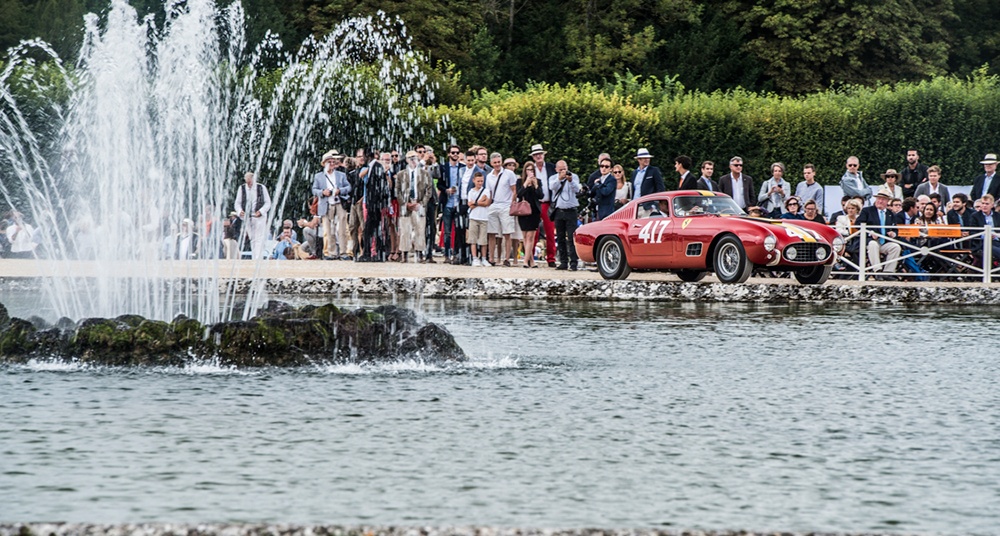 It was a similar story weather-wise across the channel at Chantilly, where the third edition of the Arts & Elegance was taking place. Despite the occasional showers, the spirits of the participants, judges and visitors could not be dampened.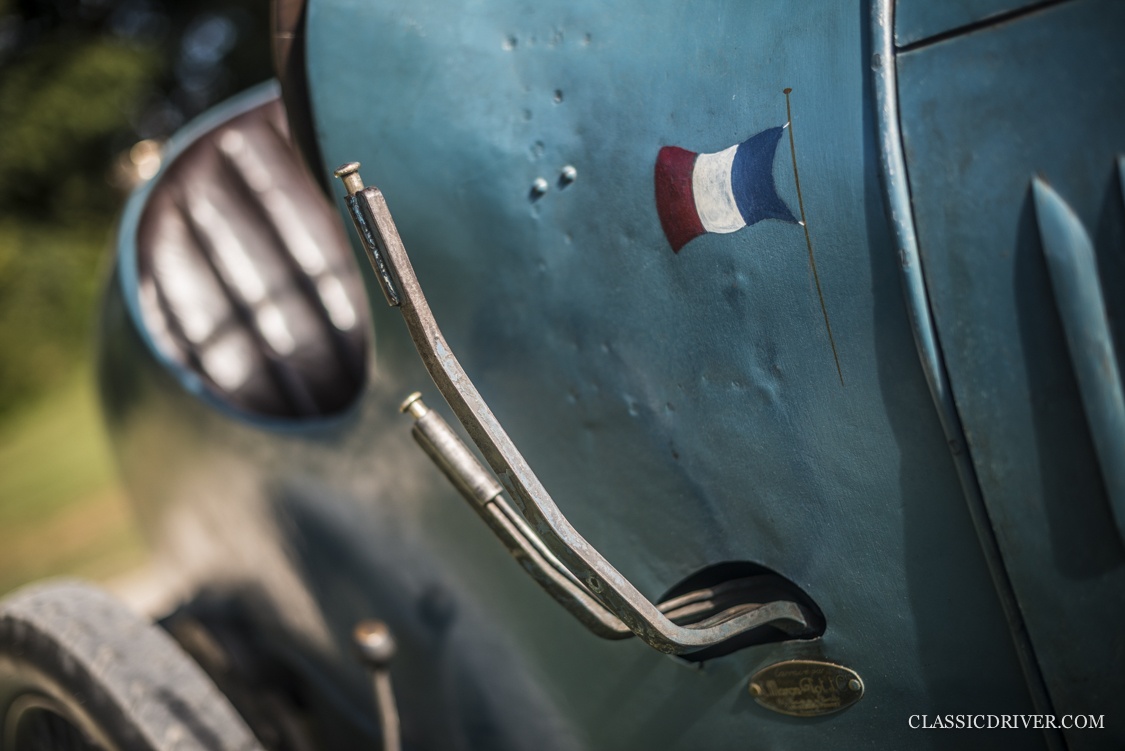 Our self-confessed Bugatti aficionado Rémi Dargegen didn't need asking twice when he was offered the chance to spend some alone time with perhaps the most original of the remaining Bugatti Type 13 'Brescias' at Chantilly.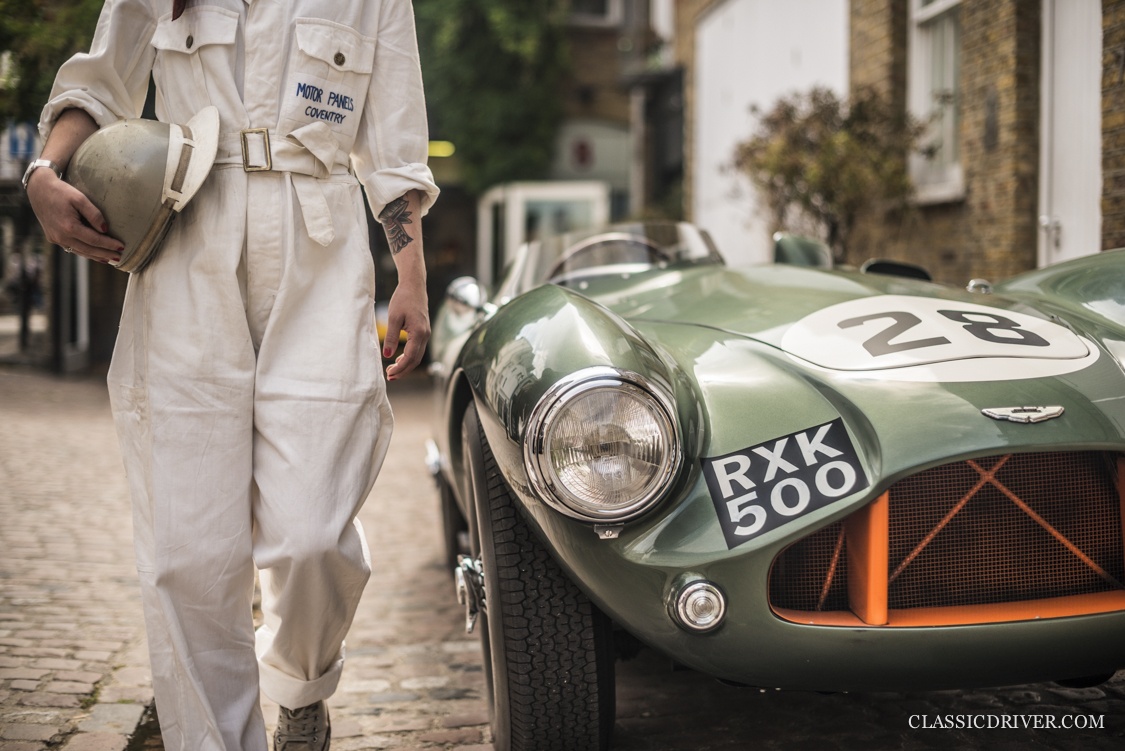 We whetted our appetites for the Goodwood Revival with one of the greatest British sports-racing cars ever built, accompanied by a suitably outfitted 1950s pilot.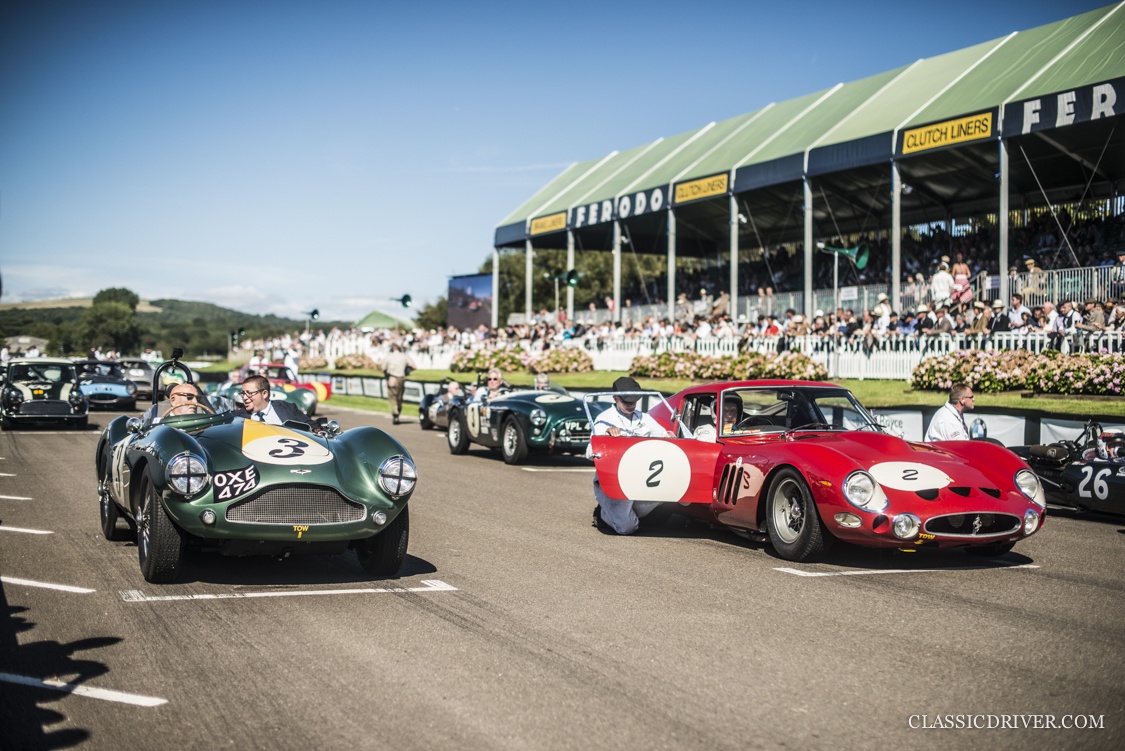 What more is there to say about the Goodwood Revival that hasn't been said before? Pour yourself a cup of tea, put on your rose-tinted glasses and let Rémi Dargegen's breathtaking gallery take you back to the world's finest historic motorsport event.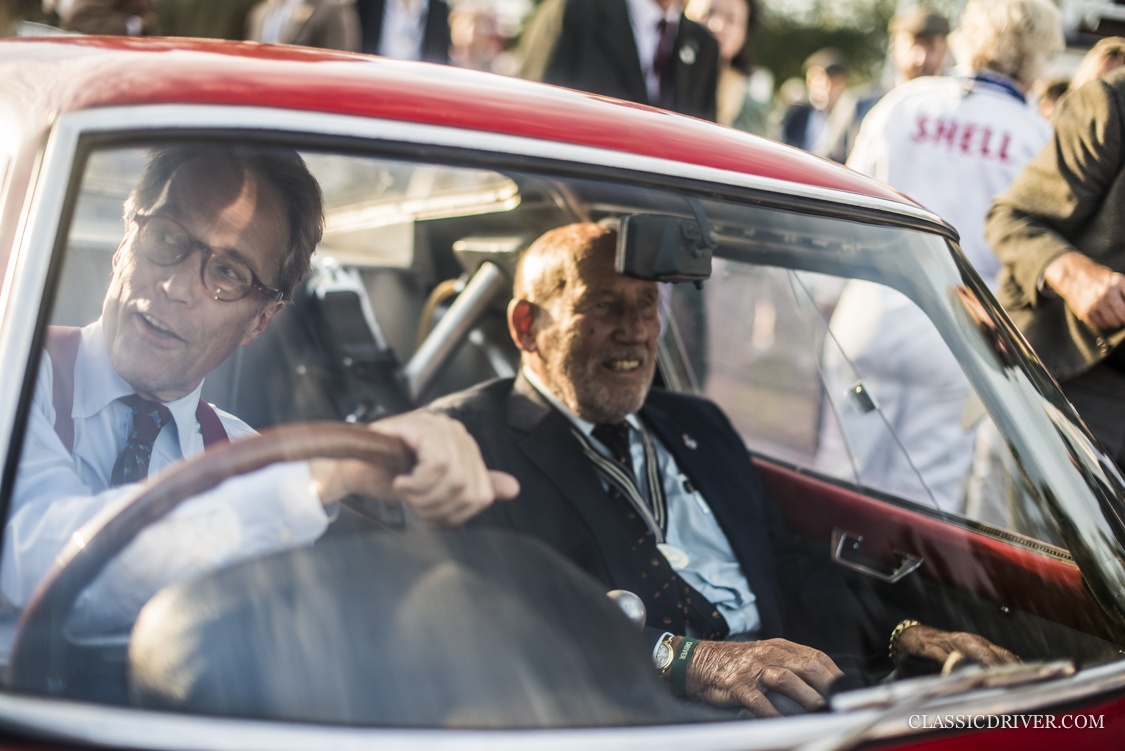 Lord March and Sir Stirling Moss at the Goodwood Revival – two men to whom we all owe a huge amount.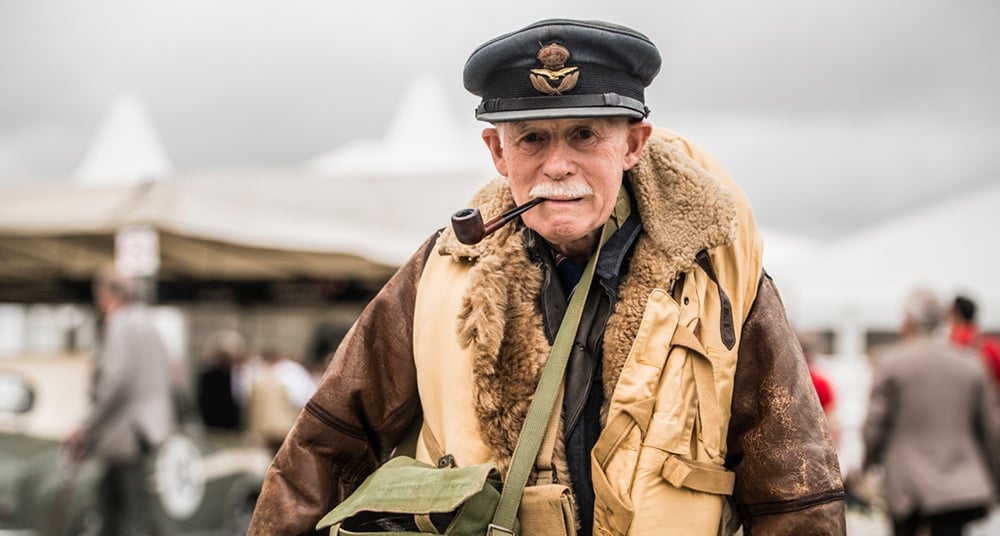 The motorsport is only half the story at the Revival. From cheeky monks to downed paratroopers, the styles seen at Goodwood are often just as entertaining as the action on the track.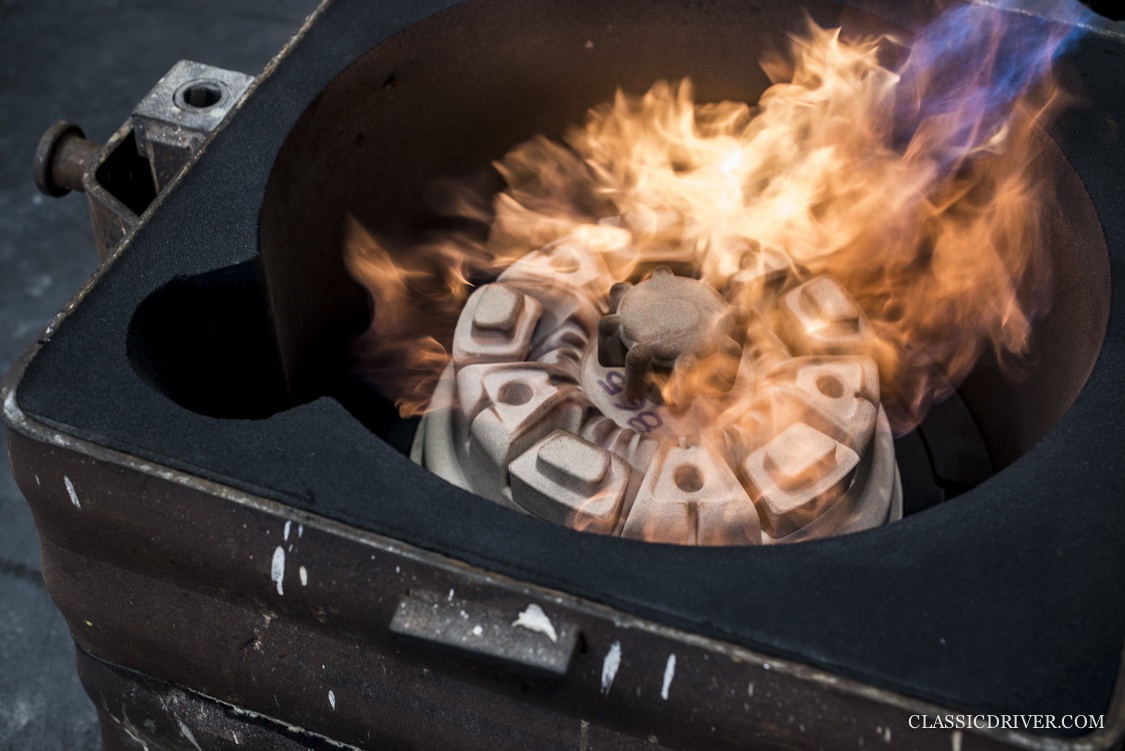 Marvic Wheels has been producing innovative alloy wheels and automotive parts for over 30 years – if you've ever wondered how the gorgeously intricate alloy wheels of cars such as the Lamborghini Miura are made, then this story's for you.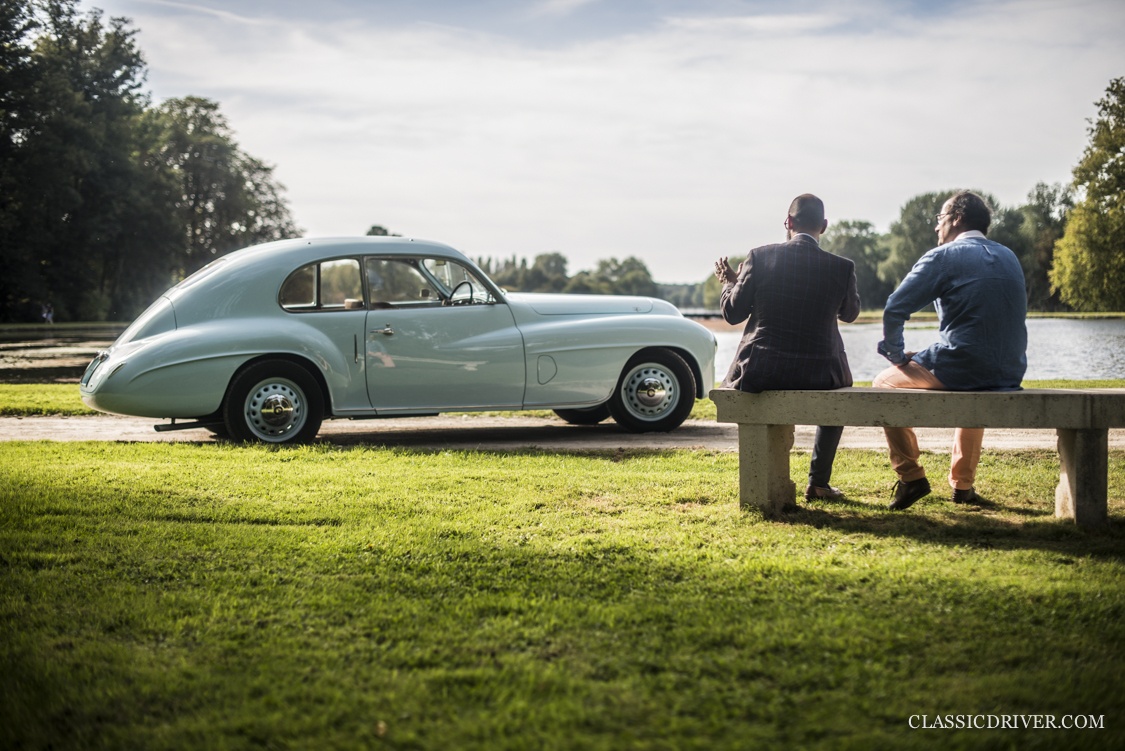 You'd hardly believe that just five years ago, this fabulous Touring-bodied Bristol 401 was languishing on a French farm with little hope of repair. That was until Touring intervened…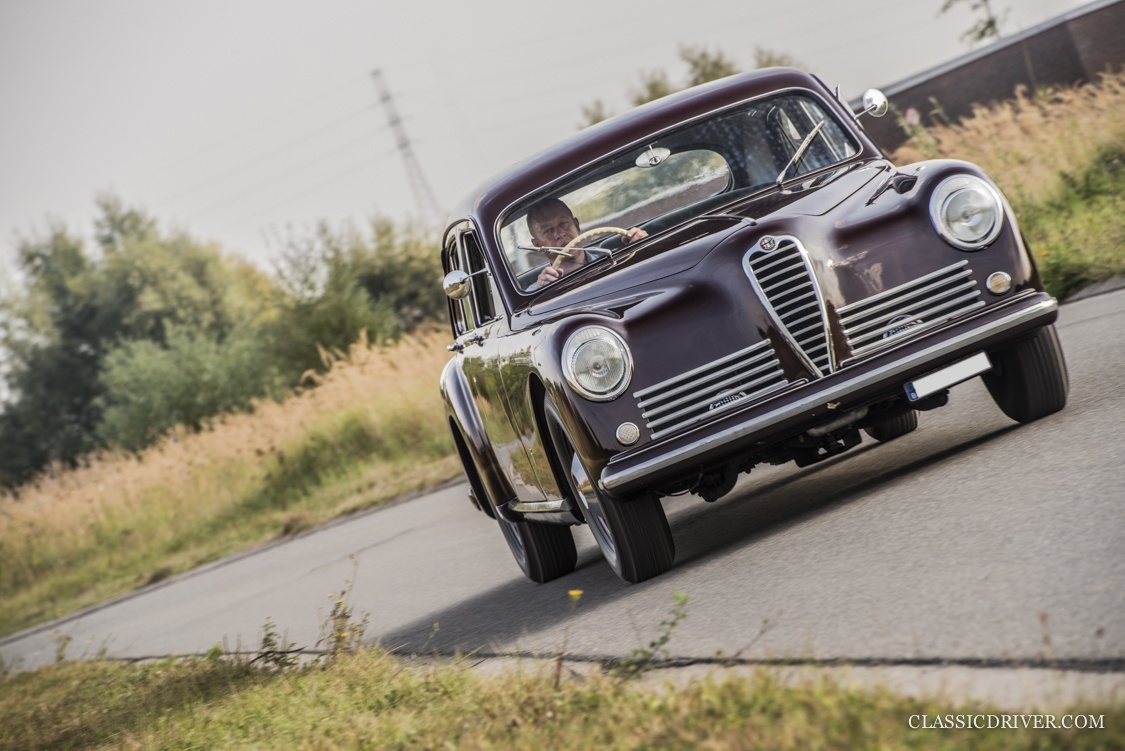 Pinin Farina's Sport Berlina variant of the Alfa Romeo 6C single-handedly dispelled the idea that saloons could not be elegant and sporty at the same time. Who said four-doors had to be frumpy?
We took a Sunday sermon in deepest, darkest London with the ex-Black Sabbath Miura. It was an experience that could turn even the most die-hard rockers Paranoid.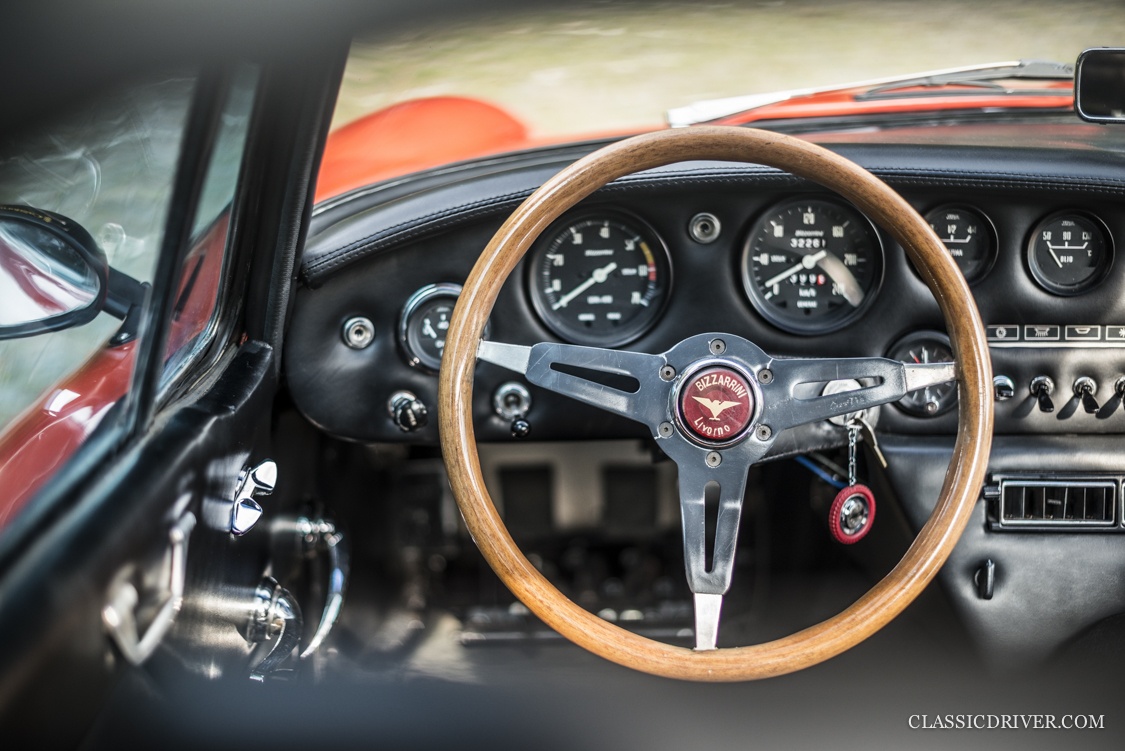 In the wake of Brexit, we wanted to celebrate what happens when a European alliance results in something truly special. This 'baby' Bizzarrini 1900 GT was just the car for the job.
To prove that convertibles aren't rendered obsolete as soon as the leaves begin to fall, we took a sensational baby blue Ferrari 275 GTS for a spirited afternoon drive through London on the crispest of autumn days.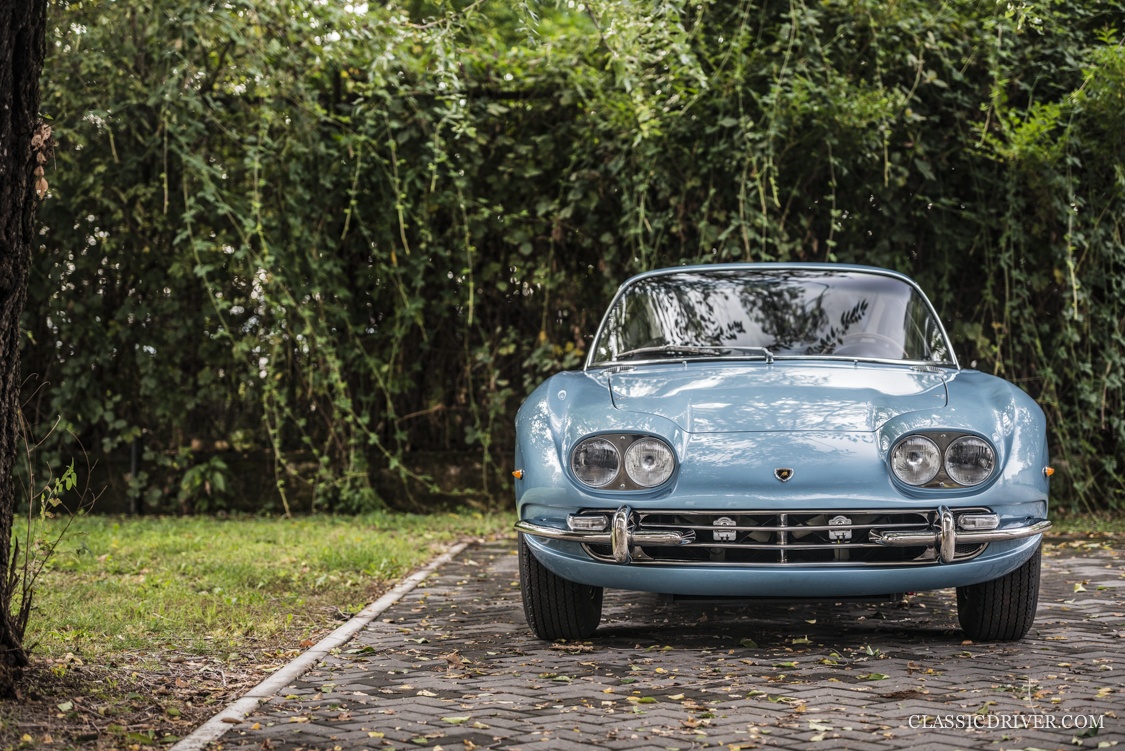 As you'd expect, Ferruccio Lamborghini's company car was no ordinary 350 GT. If you were the boss, you'd do the same, wouldn't you?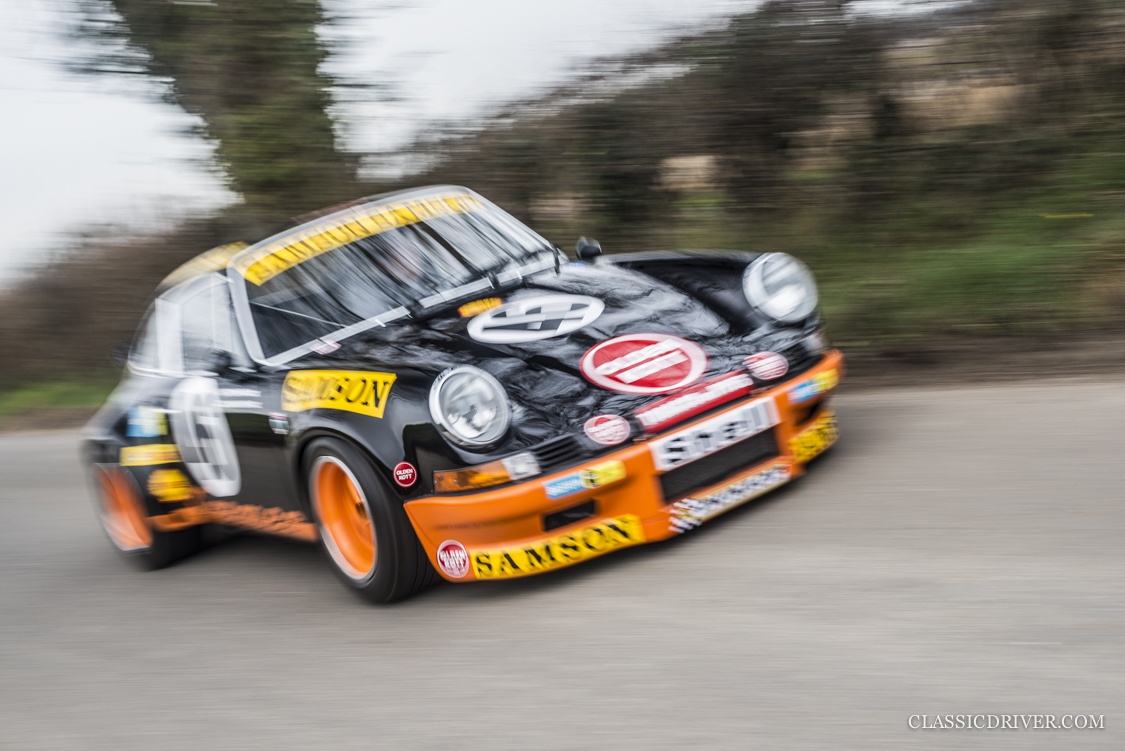 'Giddying provenance' – two words that Joe Breeze used to describe this European championship-winning Kremer Porsche 911 RSR. John Fitzpatrick told us it was one of the best cars he ever raced. High praise, indeed, from a true motorsport legend.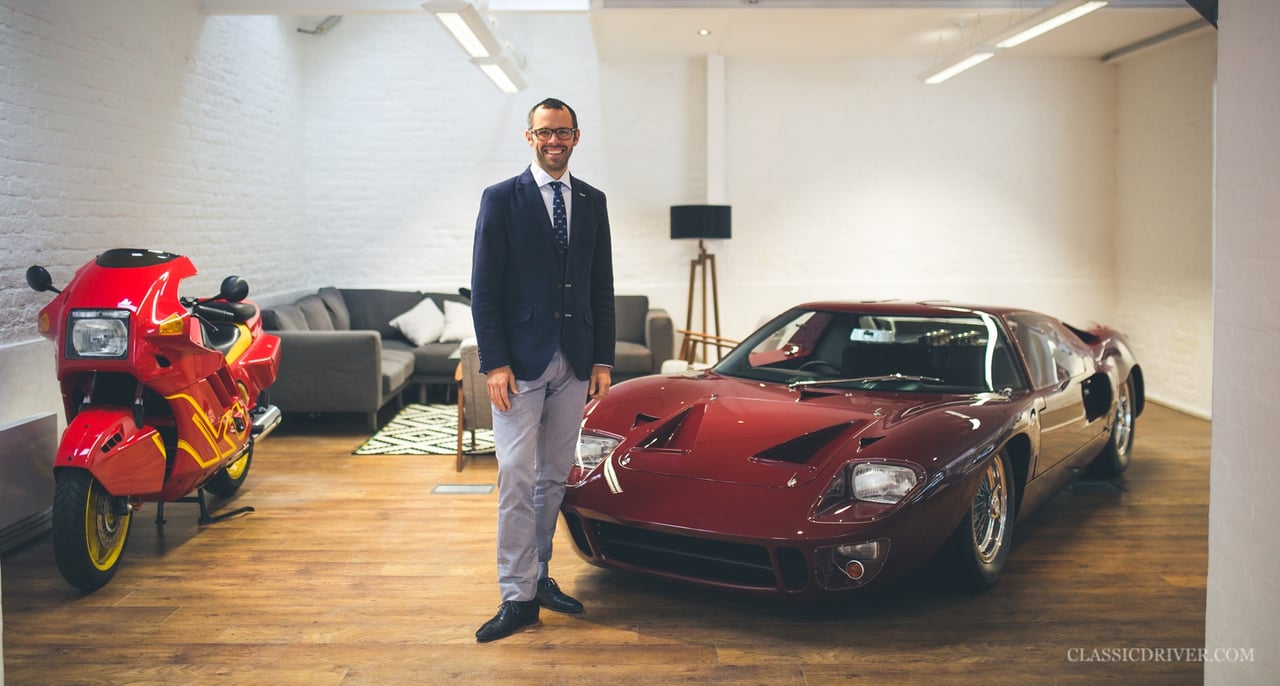 With his gavel safely packed away, ex-RM Sotheby's frontman Max Girardo decided to go it alone, establishing his own eponymous classic car dealership in West London. We got the inside line.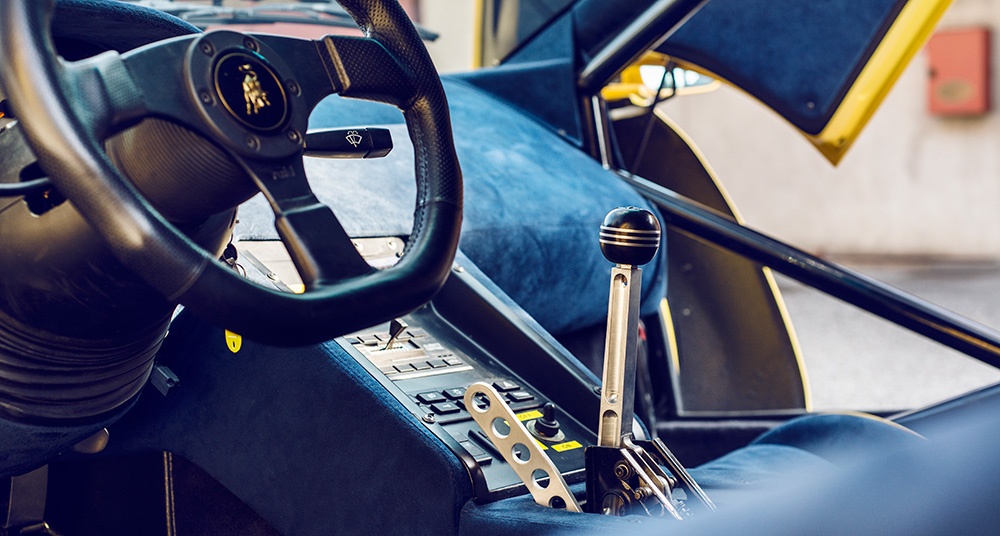 Oh, how we'd have loved to have seen this Lamborghini Diablo GT1 going toe-to-toe with Porsche GT1s and McLaren F1 GTRs in the 1990s. Alas, the project was stillborn and just two were ever built.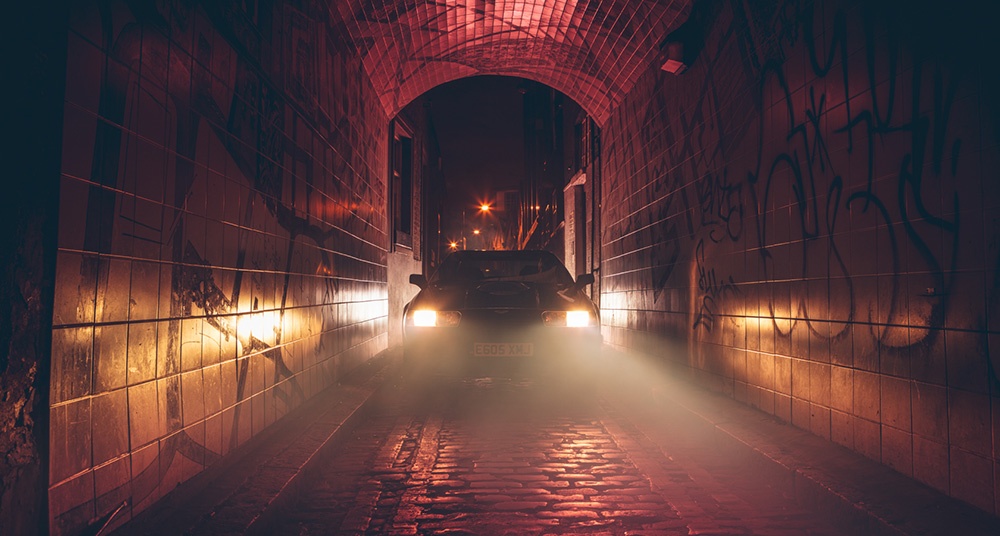 Remember that time we haunted the East End of London with Zag the Ripper? While Whitechapel is no longer the den of poverty-driven immorality it was in the late 1800s, an eerie vibe still lingers.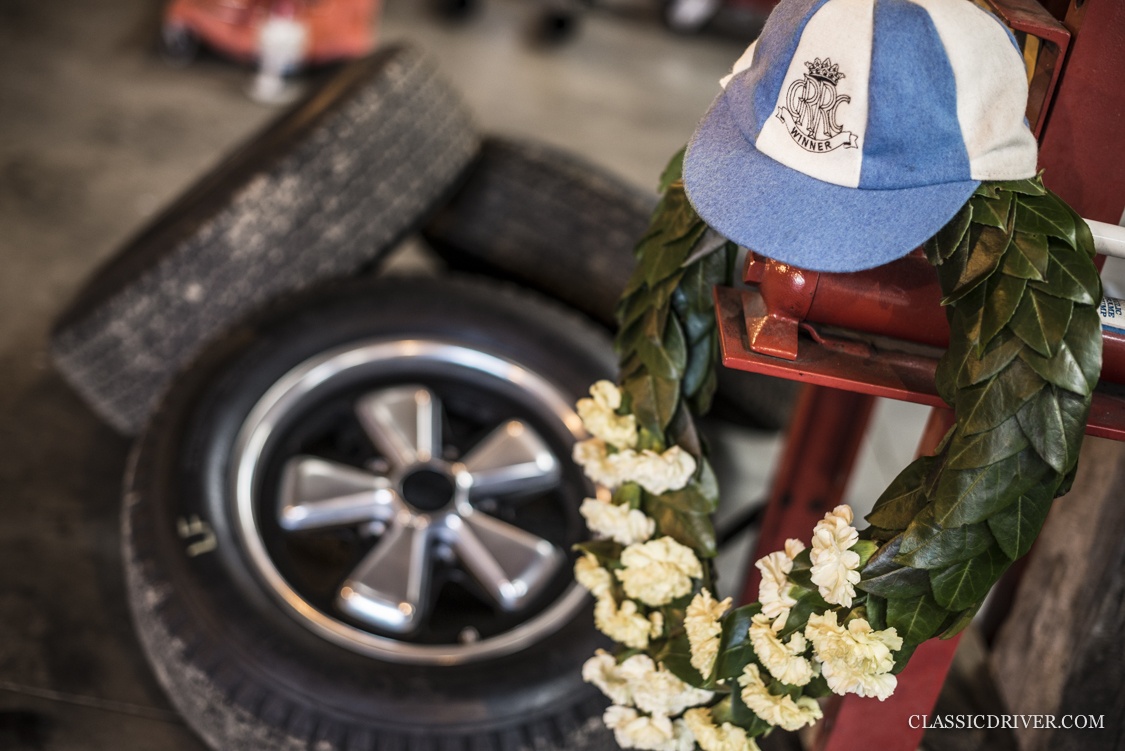 If you attended the 73rd Goodwood Members' Meeting, you'd have no doubt witnessed Andrew Jordan's masterclass driving the Historika-prepared Porsche 911 SWB in the Aldington Trophy. But just what goes into preparing such a competitive car?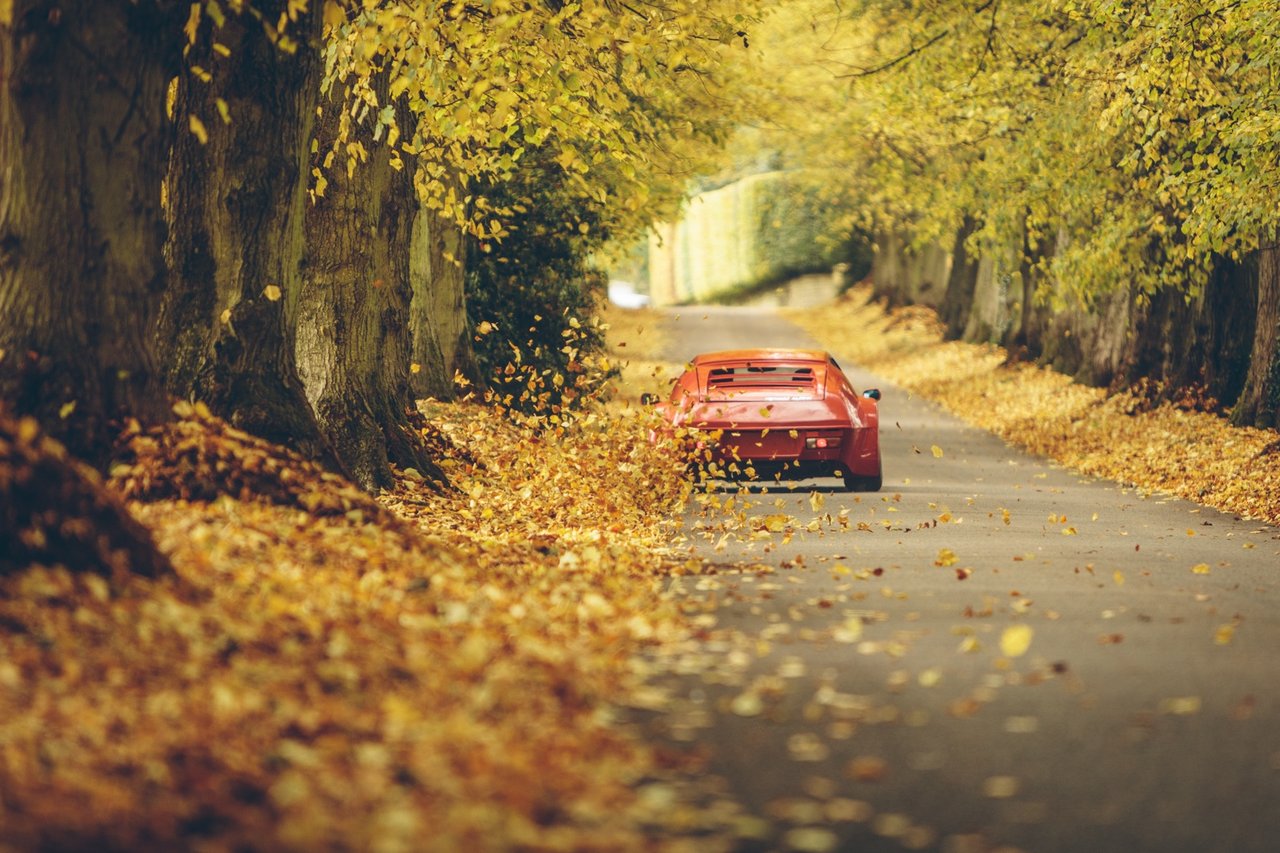 Ever wondered what you call a Franco-German leaf-blower? If you wanted to make a statement in the 1980s, you drove an Alpine A310 V6 tuned by Fleischmann.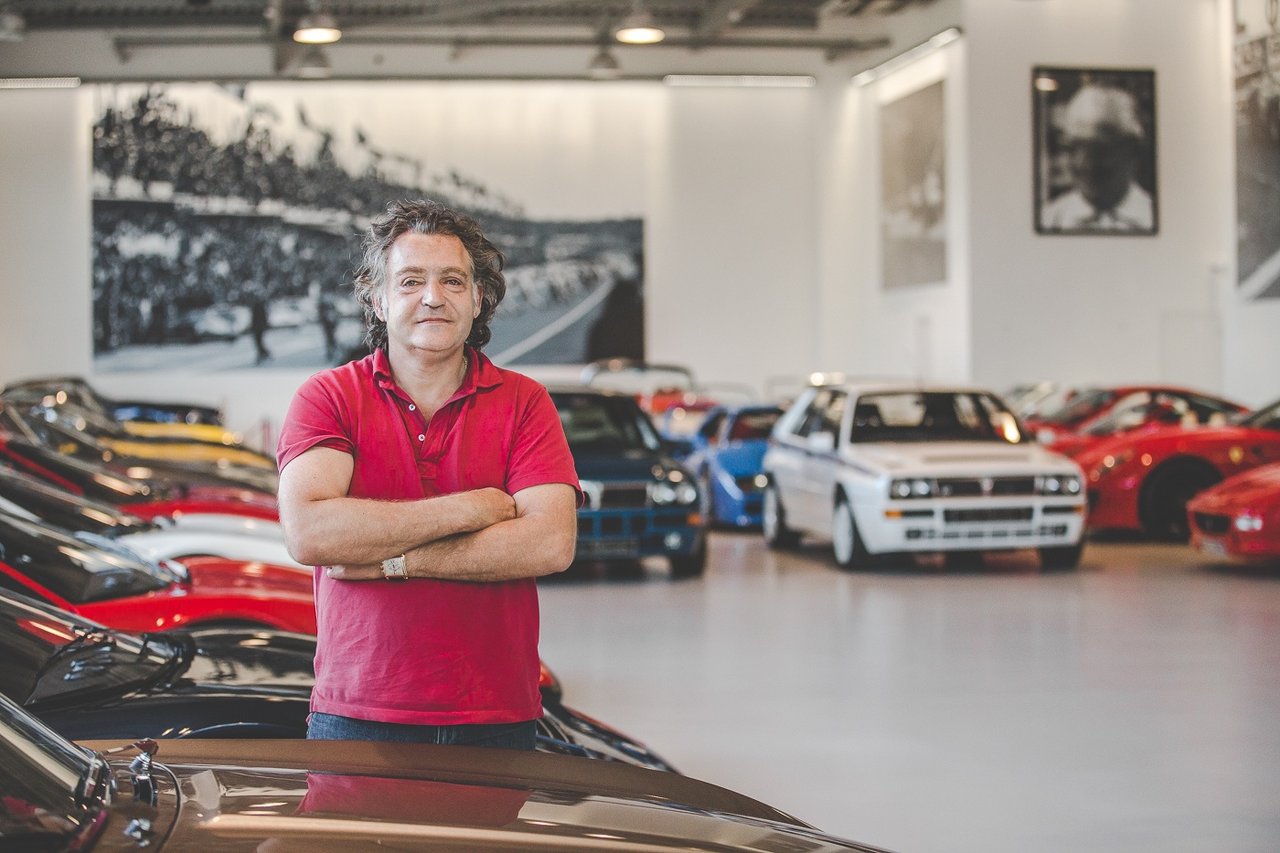 Ferrari strikes a chord for some people more than others, and Joe Macari is certainly someone who holds the illustrious marque particularly close to his heart. When we stepped into his South West London showroom, we were left slightly speechless.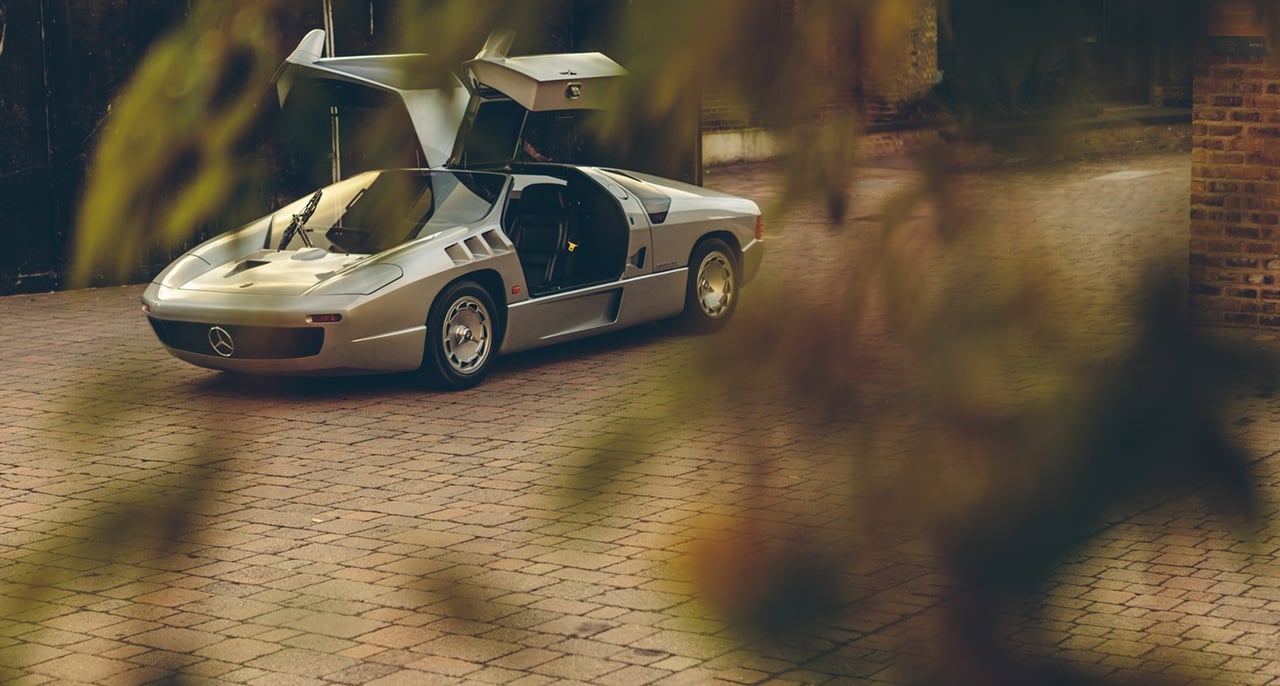 Imagine if automotive history's most outlandish concept cars had made it to production? It was something we couldn't help thinking when we experienced this spaceship-like Isdera Imperator in London.
When the historic motorsport season drew to a close, we couldn't help perpetuating its memory with a spirited drive in the Cotswolds with this delectable competition-spec Alfa Romeo Giulia Spider.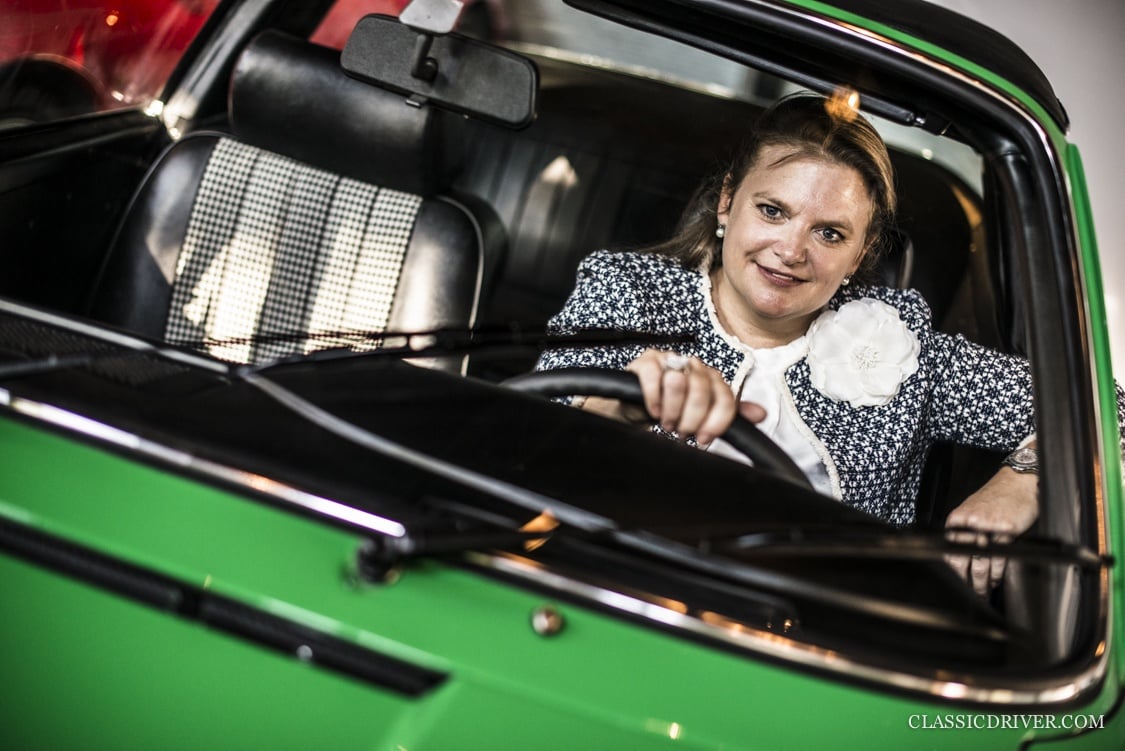 If you think Belgium doesn't have a classic car scene, you'd be wrong. It does, and it's flourishing, predominantly thanks to Sandra Hermsen Kowalski from Classics2Drive.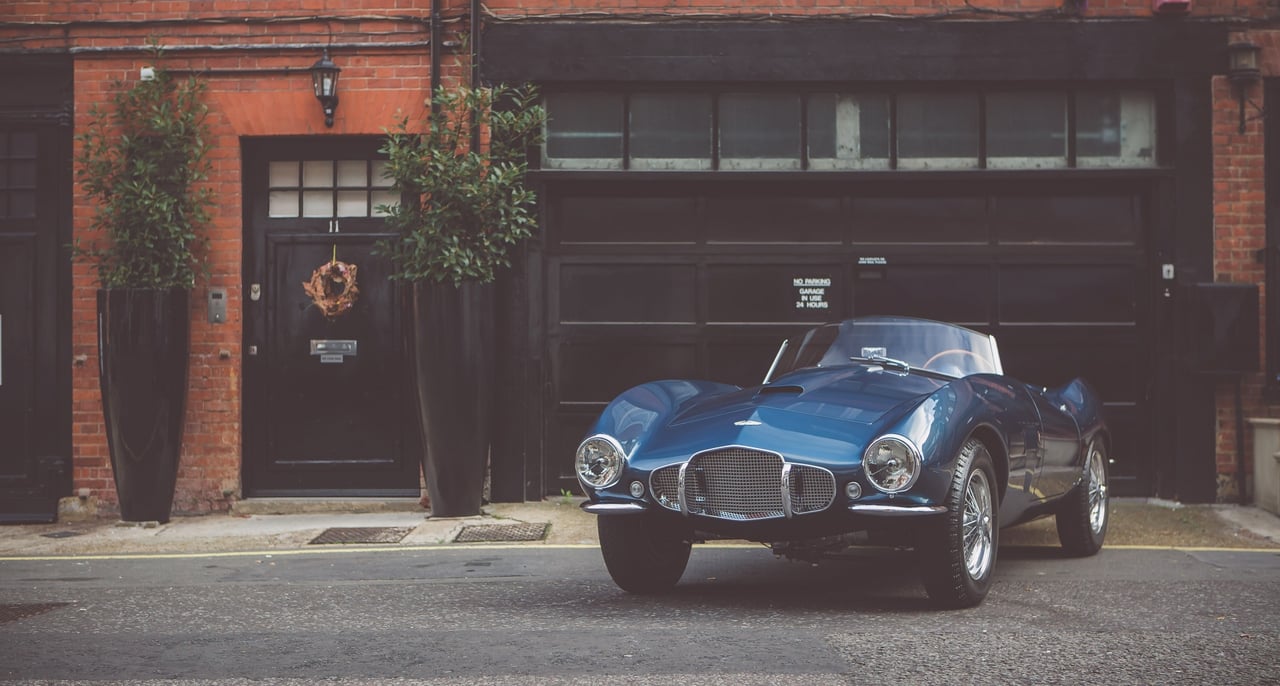 Four years before Aston Martin employed Touring to clothe its DB4, the American visionary 'Wacky' Arnolt had Bertone body several DB2/4 chassis in a bid to impress David Brown. We tested the prettiest example.
Switzerland might not be considered an automotive nation today, but some of the most innovative sports and luxury cars were produced at Monteverdi in Basel in the 1970s. We visited the adventurous brand's fascinating museum.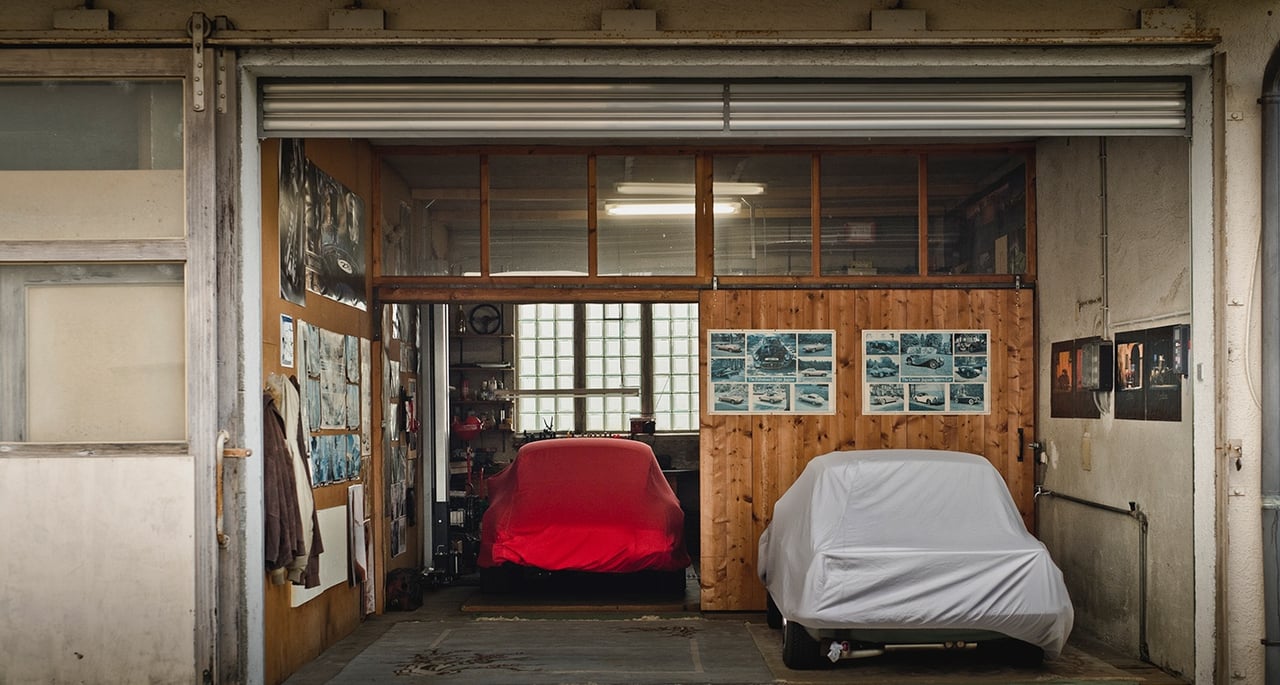 Classic Driver dealer Jan B. Lühn discovered an ultra-rare Porsche 911 Carrera 2.7 RSH in a lockup in Germany in early December, proving that exciting 'barn finds' are still out there waiting to be discovered.
Private White is one of the most talked-about British menswear brands at the moment, and for good reason. That can be partly attributed to its debonair Creative Director Nick Ashley, who was the perfect person to tell us all about this exciting new venture.
When it comes to Aston Martins, there are few people as knowledgeable as Nicholas Mee. He helped to shape the company in the 1970s and '80s, so prepare for an education in Aston.
We arguably saved the best of the year until last, spreading some Classic Driver-style festive cheer with this mind-boggling 1962 Ferrari 250 GTO.
Photos: Various Classic Driver photographers
You can find Part 1 of our 'Best images of 2016' feature here.