Confessions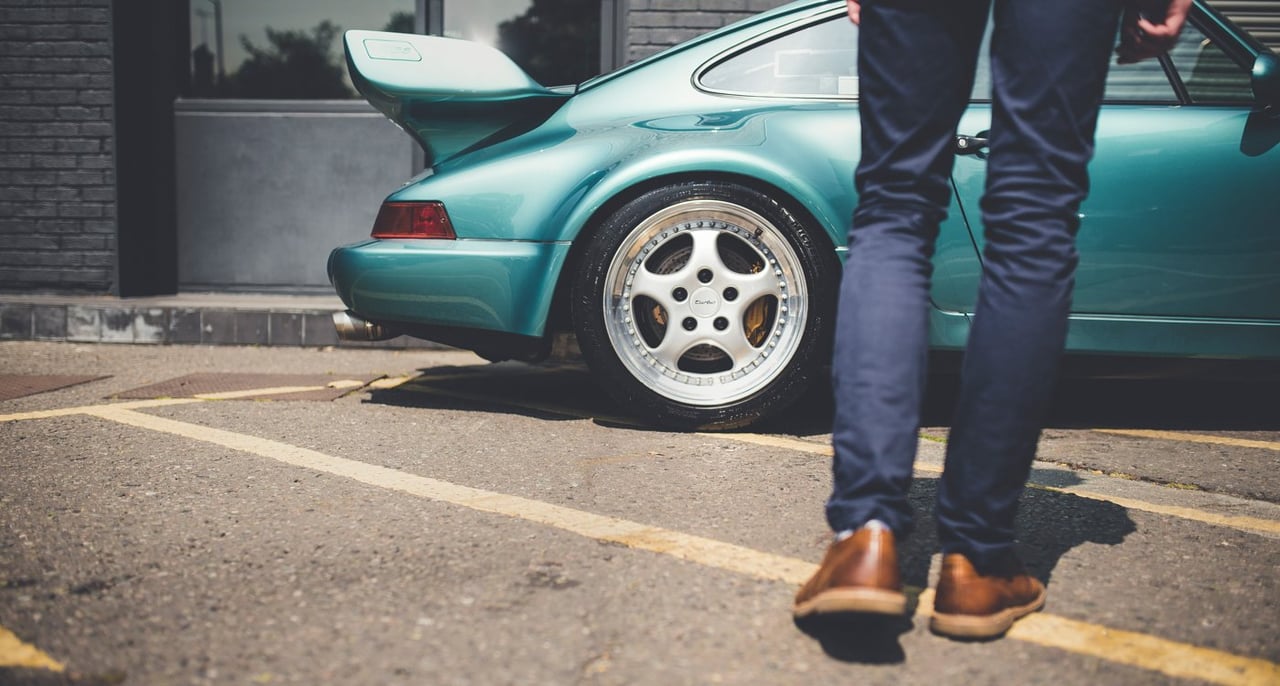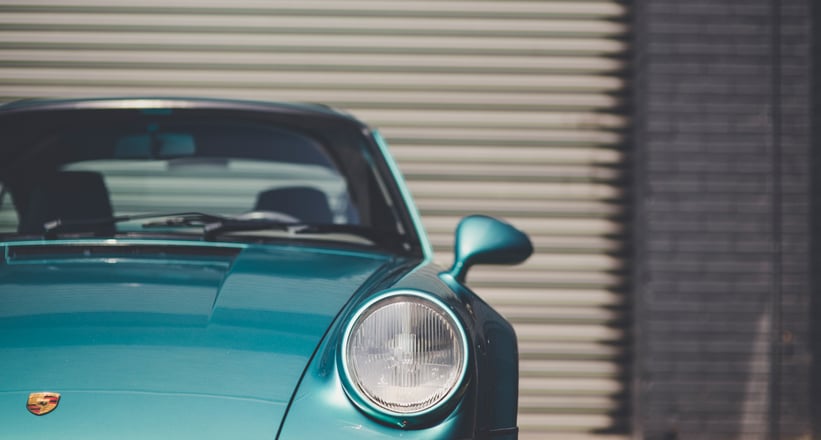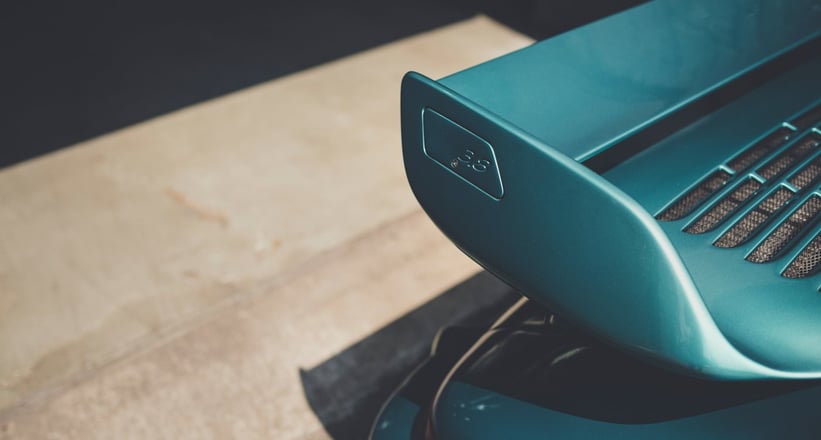 While we're taking some photographs at a church, it seems an appropriate time to confess that I've never experienced 'old-school' turbocharging. I've driven modern turbocharged cars, from the Golf R to the ludicrously fast McLaren 570GT but, to be honest, if you weren't well-versed in throttle response and torque curves, you'd barely tell that their induction was forced rather than natural, such is the immediacy and linearity of their power delivery.
Quick succession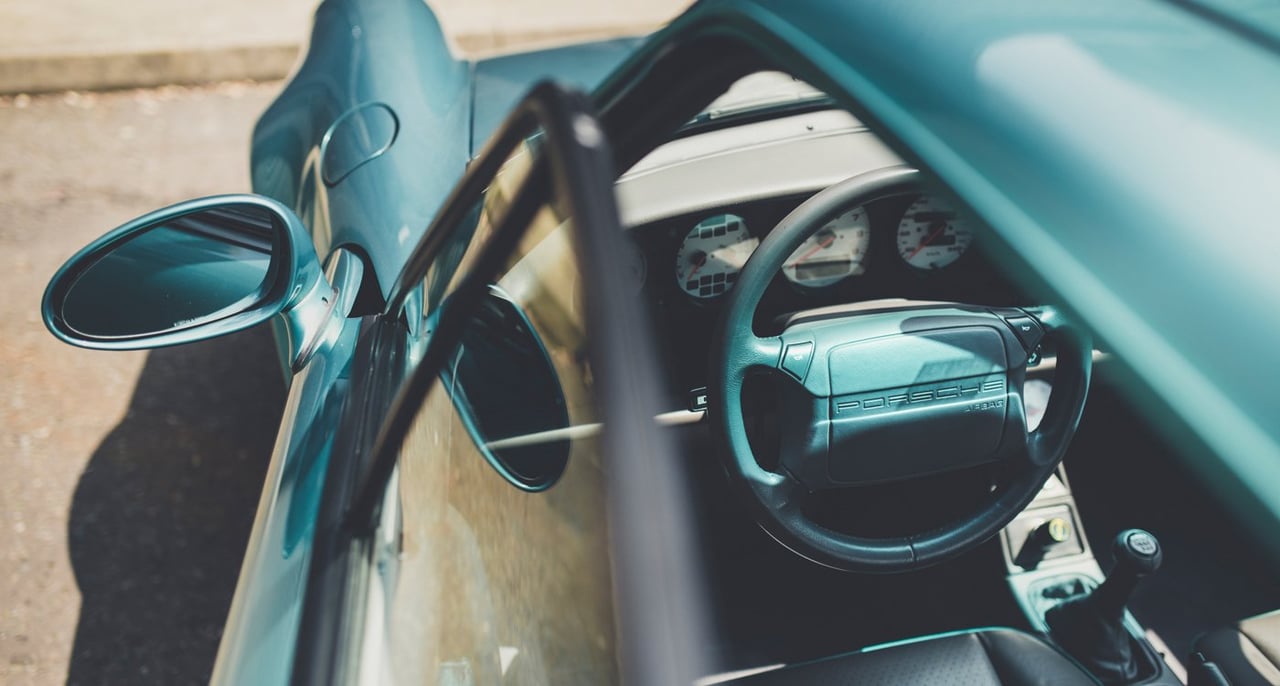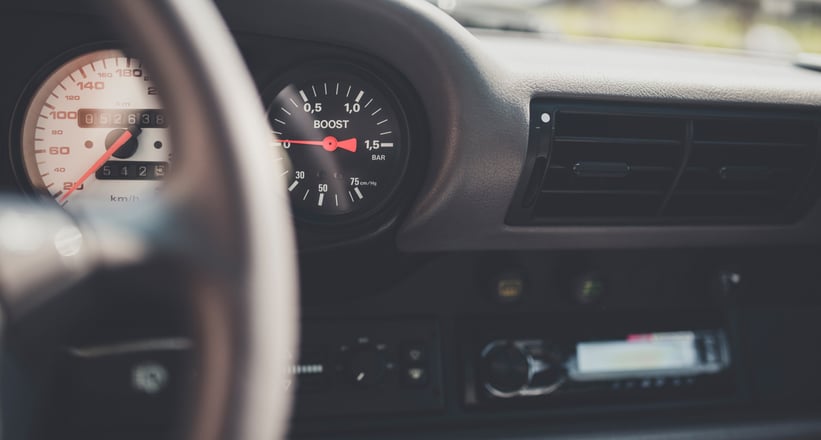 Turbocharging was cautiously accepted in the early 1970s, we assume because it simply seemed too good to be true. Porsche was certainly at the fore in terms of making the technology widespread, thanks in part to its dominant Can-Am campaign with the 1,200bhp 917/30 'Turbo Panzer' – a racing car that is still considered one of the most brutal and advanced ever built. When the original production 930 Turbo hit the showrooms, everyone from hardcore driving enthusiasts to money-minded yuppies were hooked on the then other-worldly surge for which it became so notorious.
The 930's longevity was such that, when it came to replacing it, we imagine the engineers in Stuttgart had to scratch their heads a little. In the 14 years since the original 911 Turbo was launched, however, understanding of refinement and, more importantly, driveability had come on leaps and bounds. And the succeeding 964 Turbo was just that when it arrived in 1990: a more refined, more driveable – and slightly more powerful – version of the beloved '80s icon. It even retained the characteristic 'whale-tail' spoiler.
Colour blind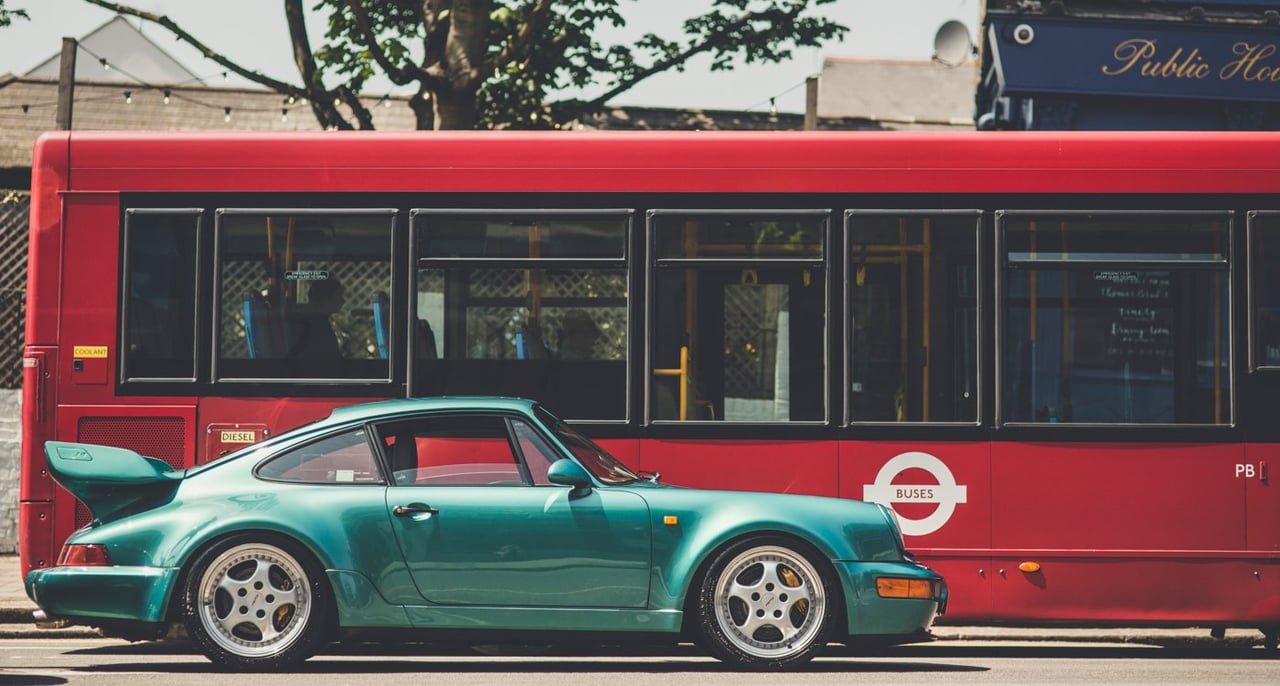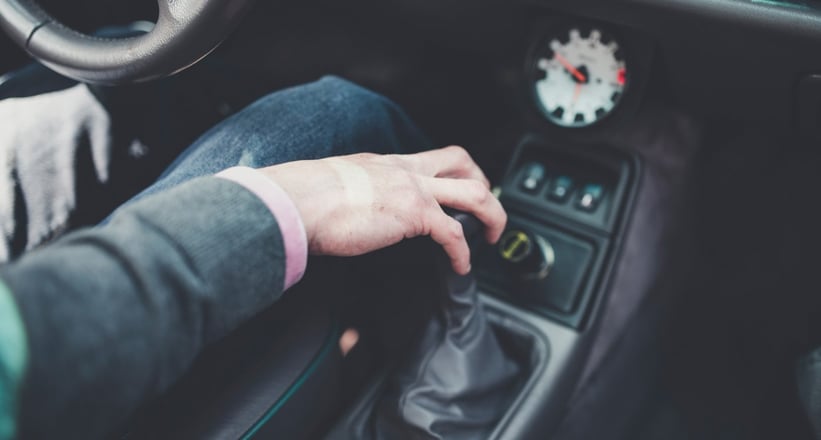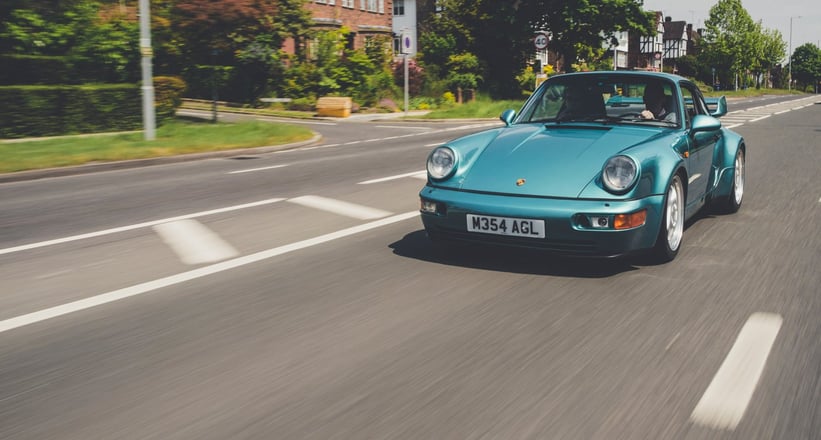 In 1993, however, Porsche updated the 964 Turbo with a new, boostier 3.6-litre engine, developing 355HP and a skip-load of torque to boot. Fewer than 1,500 of these potent 911s were built over a two-year period, of which this shimmering blue beauty currently for sale at Hexagon Classics is one. That colour is an optional factory shade called 'Wimbledon Green Metallic' – a confusing moniker given we could find no one who called it anything other than blue. Nevertheless, in this bright summer sunshine it is popping like an ecstasy-fuelled '90s rave.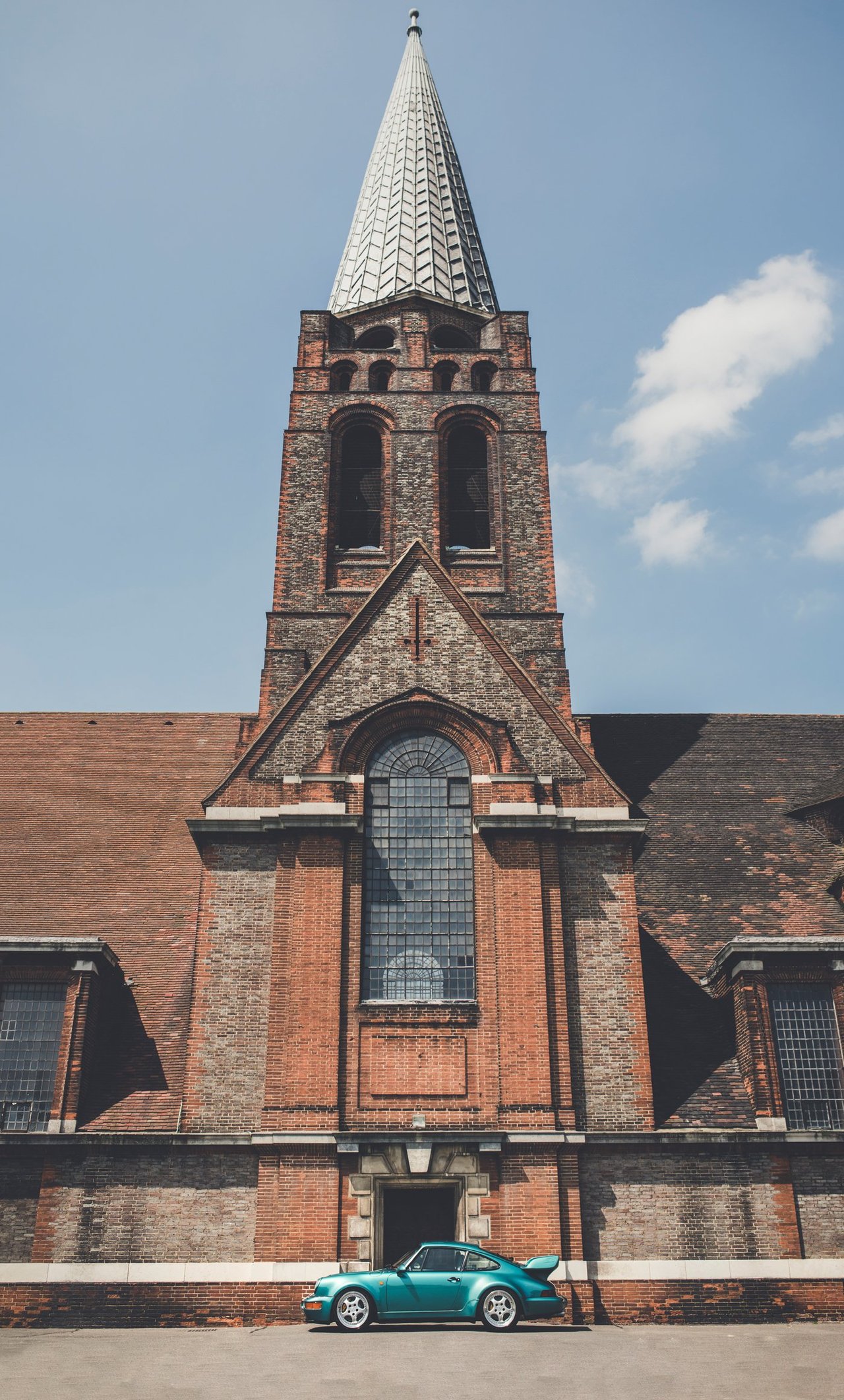 You'll notice that the huge rear wing is from the RS model (complete with '3.8' insets), and there's a non-standard but hopelessly cool boost gauge mounted in the middle of the dash. But other than that, it's in remarkably original condition having covered just 35k miles. The interior is a ravishing shade of mushroom grey – not our cup of tea, but hey… this was the 1990s, a time when taste itself wasn't tasteful.
Pootling round suburban North London in the 964 Turbo can sap your patience reserves, especially when the temperature is so high and the traffic so bad. Yet when the road does mercifully sprawl out ahead and you warily push the accelerator slowly towards the carpet, the theatre curtain rises and the show begins. You wait for feels like an age before that turbo spools up, but when it does you're instantly engulfed in a sensory explosion of speed and sound. The latter is not the flat-plane howl of a Ferrari V8 or the guttural bellow of a V12. It is an angry and unfaltering growl that is enhanced by the countless whistles and chirrups that make you giggle like a child. It's one of those experiences when you must remind yourself to breathe.
In Turbo We Trust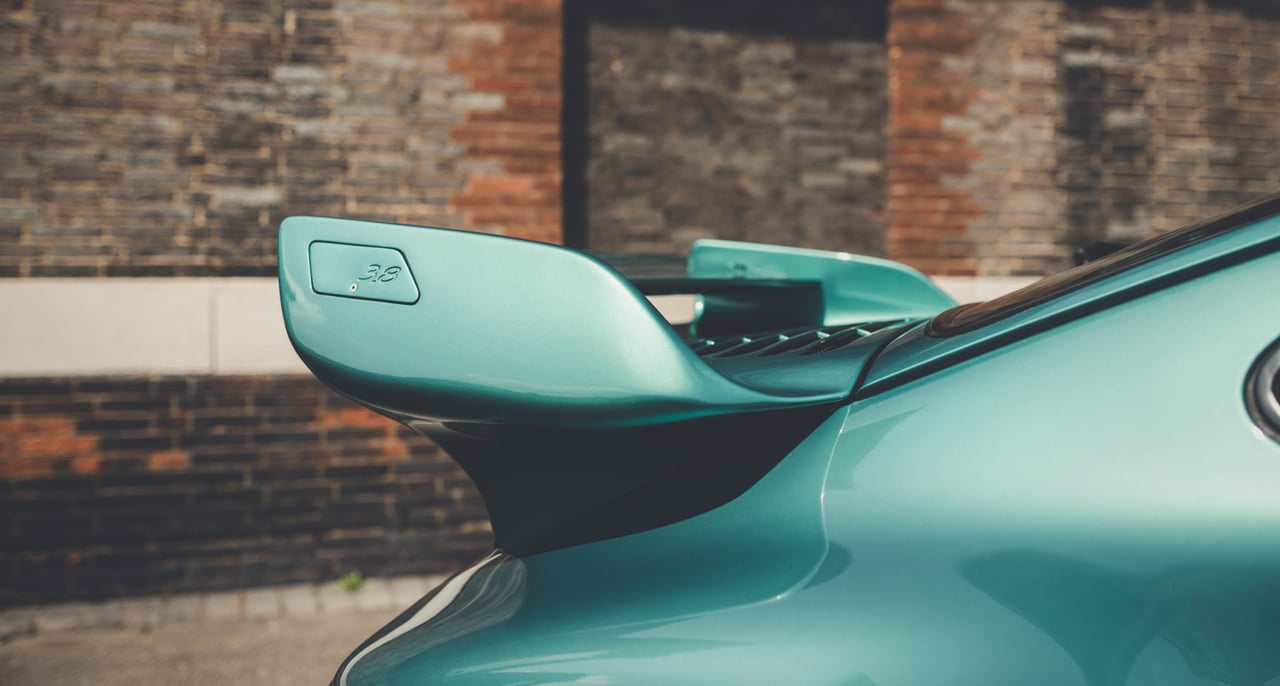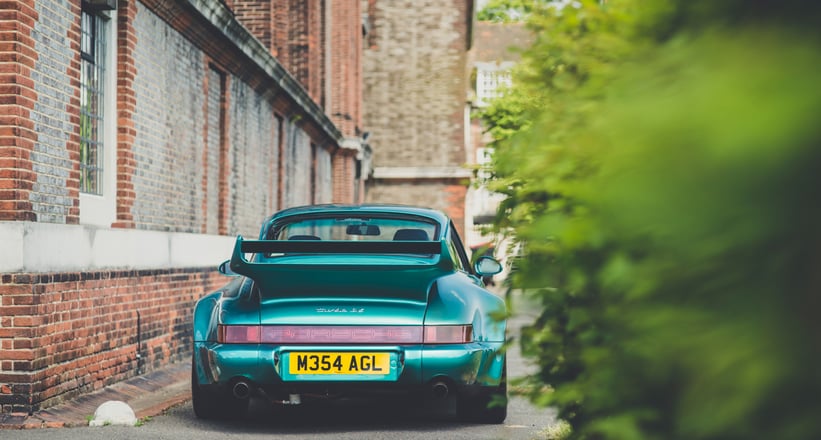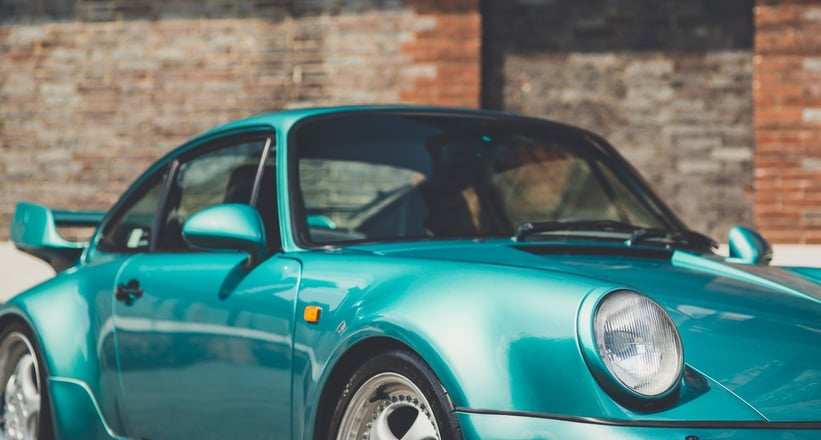 Everything about this Porsche is naughty; sinful even. Which is why a church seemed like the most appropriate place to bring such a car. If the Good Lord drove, we like to think it'd be a 964 Turbo and that, when it thunders, it's simply His car coming on boost. I, for one, am a turbo believer, and this sensational Porsche is the perfect preacher.
Photos: Amy Shore for Classic Driver © 2016