The magician of Molsheim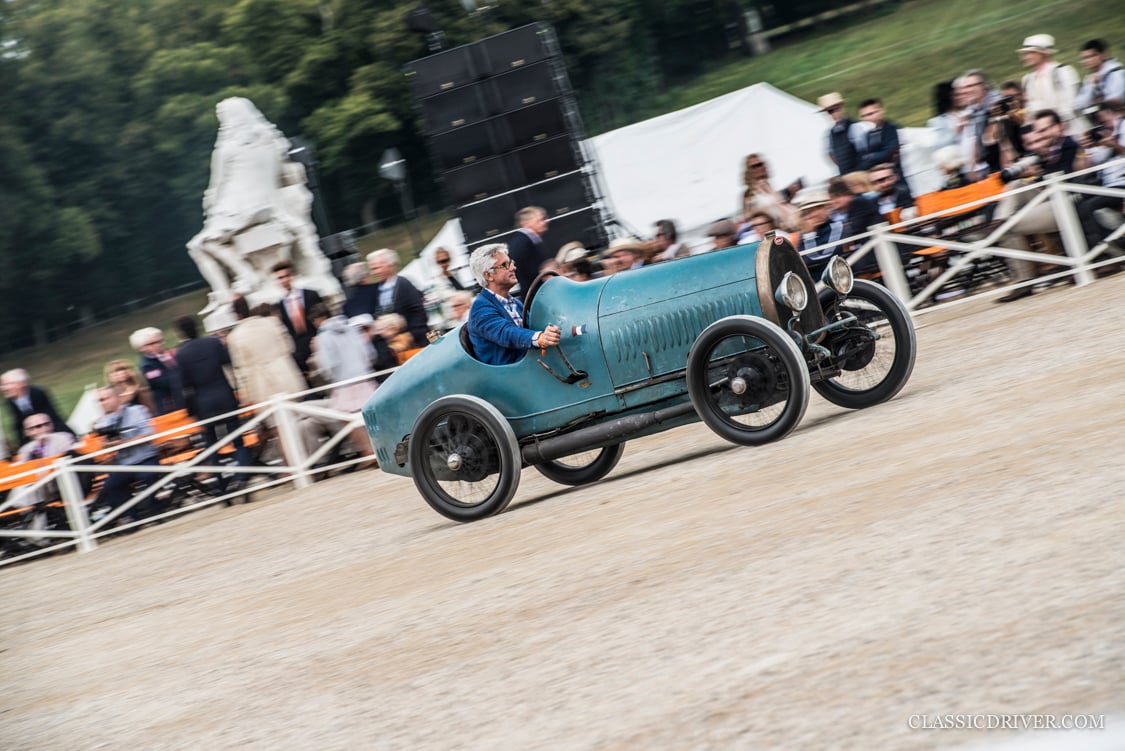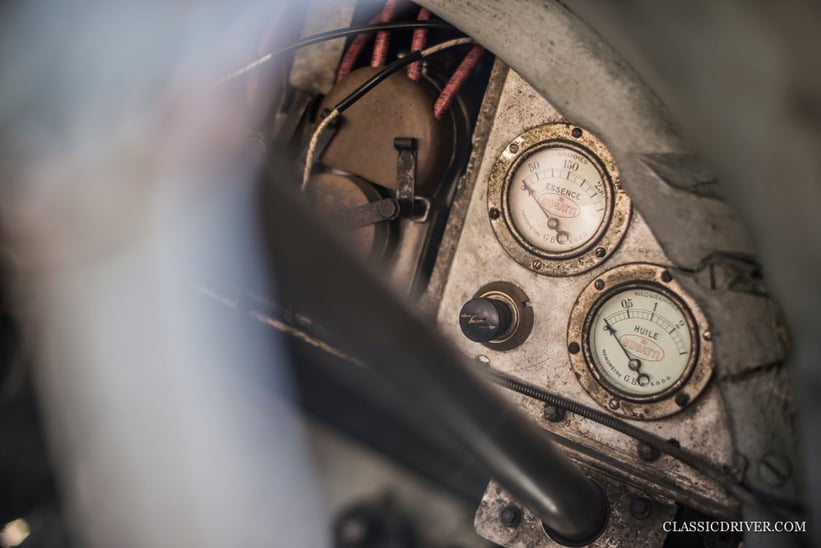 In the summer of 2015, this barn-find Bugatti Type 13 'Brescia' – perhaps the most original of its kind in existence – mimicked the furore of the frenzied Baillon Collection sale and tripled its higher estimate at auction, realising 834,000 euros inclusive of buyer's premium. But rather than storing the precious automotive treasure in a dehumidified lock-up and patiently waiting for it to appreciate in value, its new collector owner is using the car on a daily basis, as originally intended.
Hidden from the enemy
Though it proudly competed in the class for Bugatti Grand Prix cars at Chantilly last weekend, this short-chassis Brescia never actually turned a wheel in anger on the track – hence the extradinary originality . Delivered new as a chassis to a Parisian dealership in either 1925 or 1926 and bodied by the workshop of L. Maron-Pot et Cie, it would remain in the French capital until 1931. After a spell in Burgundy it disappeared, no doubt hidden from the German enemy in World War 2.
It resurfaced in the early 1950s, still in Burgundy and in the possession of a family of Bugatti enthusiasts. Following a service at the Works in 1966 (after which the owner drove it home himself), it appears the car was stored in an outbuilding and left. Fast-forward 49 years, and the Brescia was unearthed once again, preserved in its original state and entirely intact.
A conservative estimate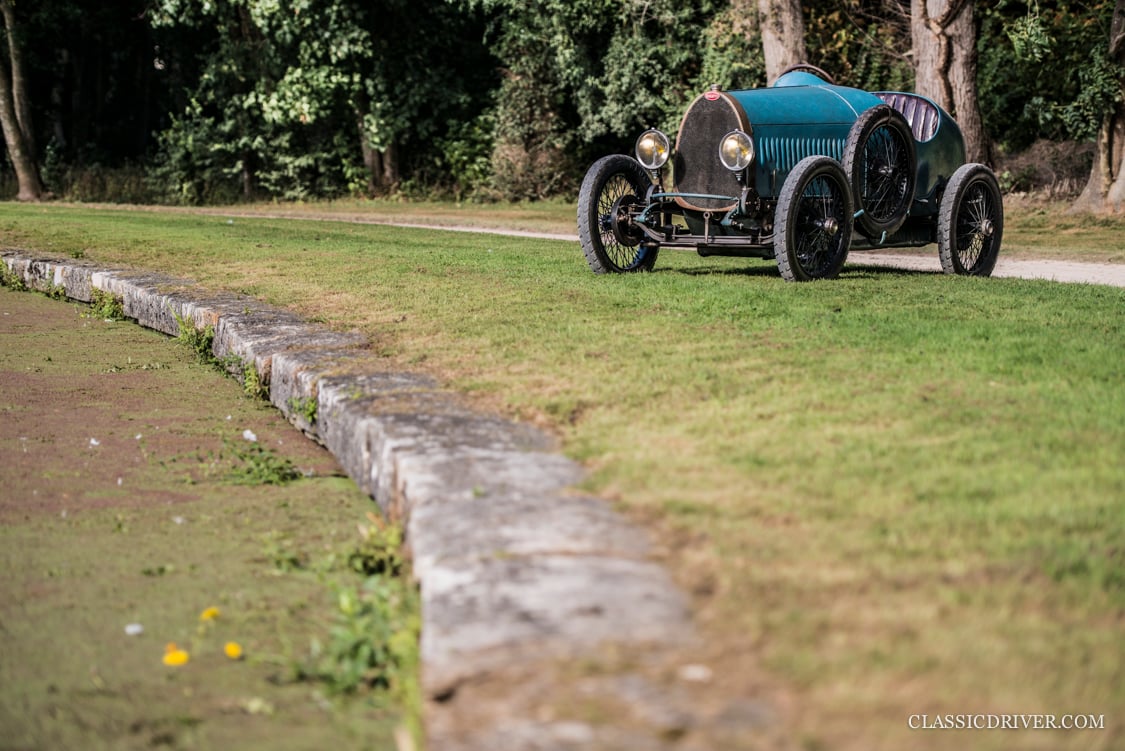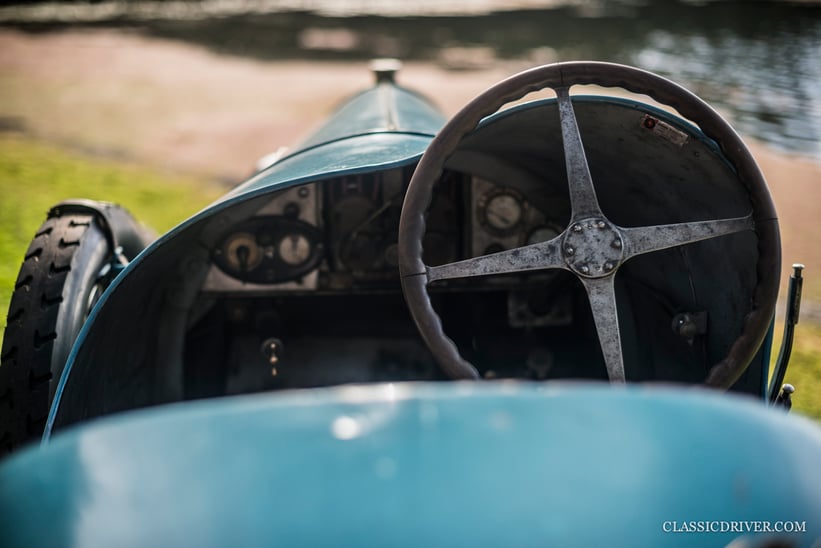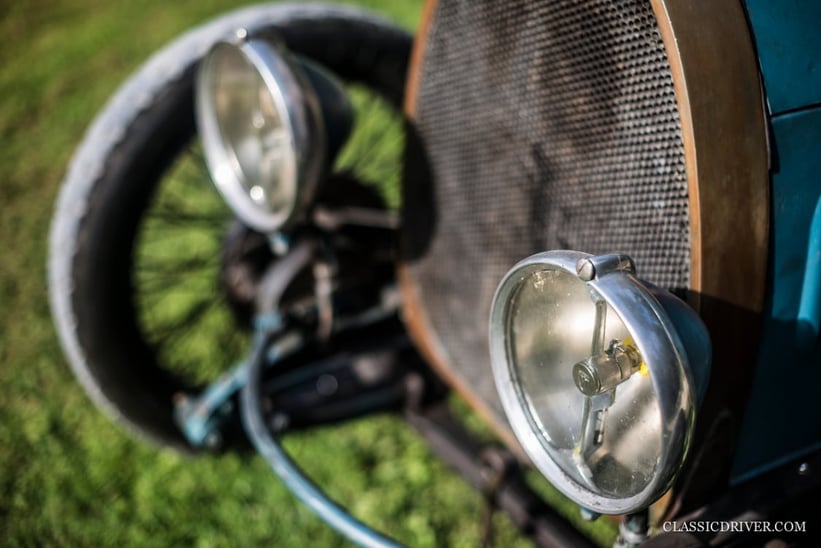 As the last Type 13 to be accounted for in Bugatti circles, interest was inevitably very high come the Artcurial sale where it was to be sold. An estimate of 150,000-250,000 euros was attached by the auction house – figures that would prove wildly conservative after a long spate of bidding that finally saw the car sell for 834,000 euros all in.
Since taking delivery, the Bugatti's new owner has removed the non-original fenders, repainted the car in its original colour (that was discovered after closer inspection of the bodywork), and driven it as often as possible. And the adorable little car clearly won the hearts of both visitors to the Chantilly Arts & Elegance and the international jury, claiming second in class.
Originality is king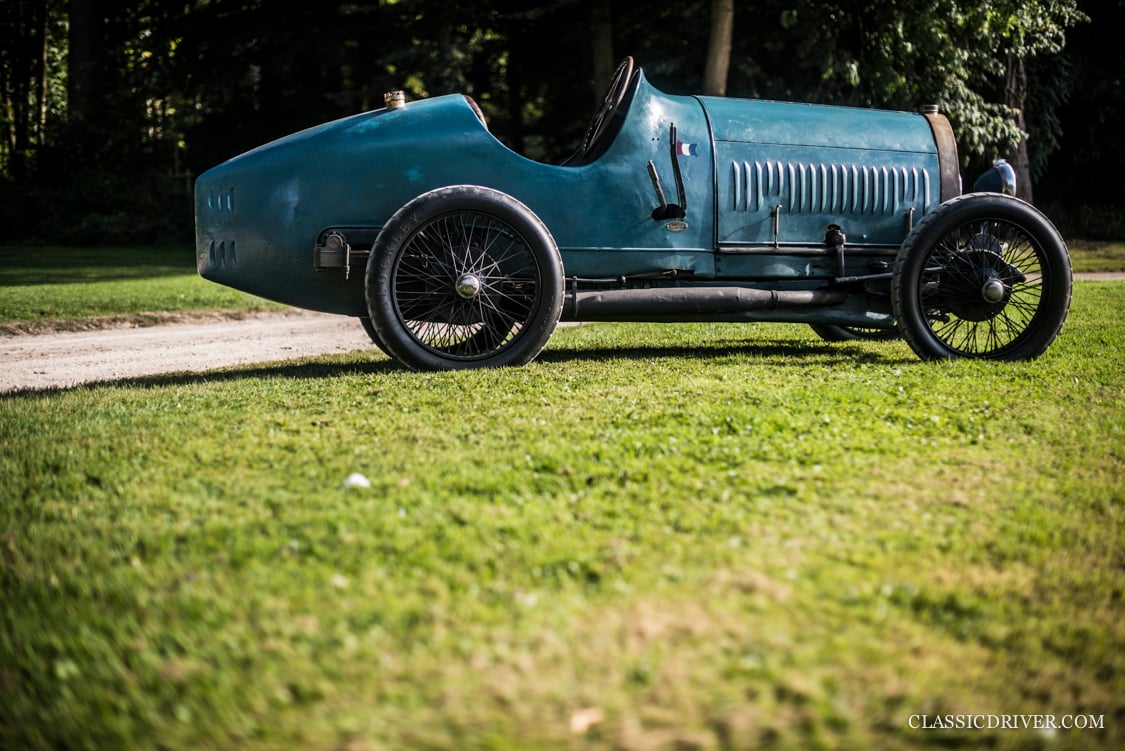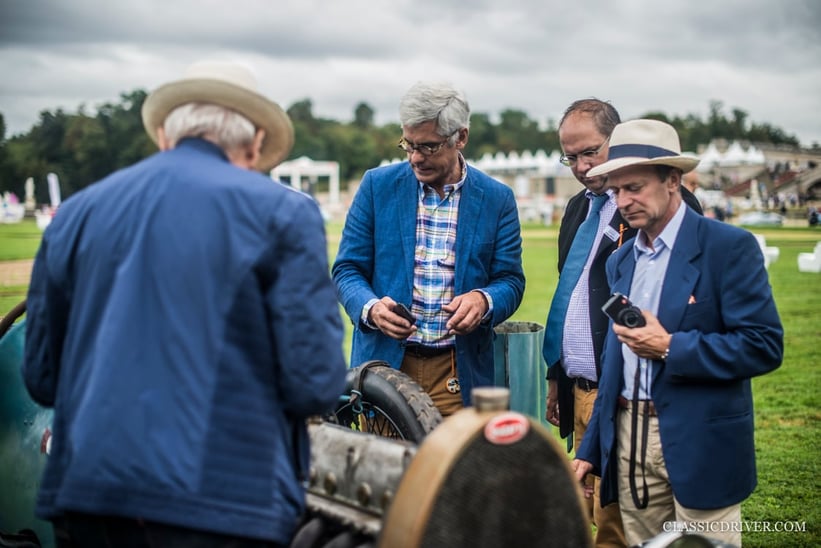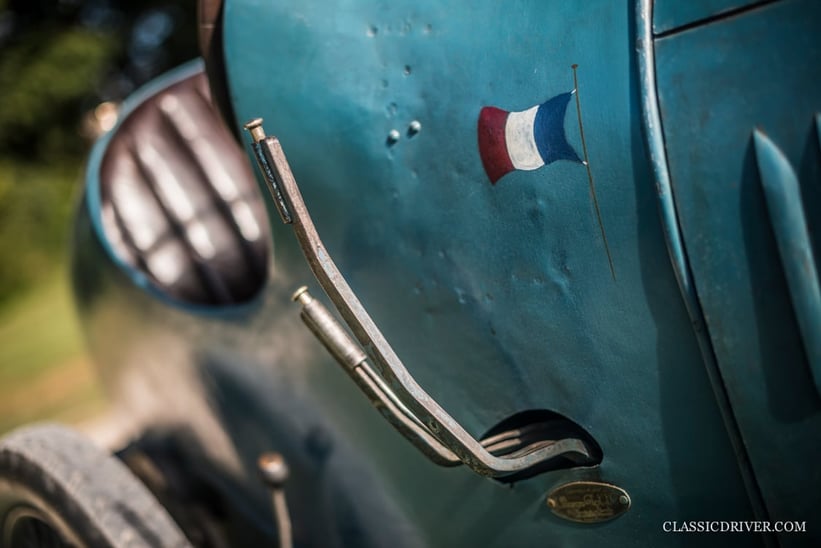 "It's perhaps the least impressive of all the racing Bugattis," comments the owner, "but certainly the one that garners the most love and attention. For me, there were two other cars that stood out: the completely original Type 35 and the Type 59, though the latter was arguably too 'new' in comparison." As is always the case, originality speaks louder than any other factor when it comes to such cars. For the owner to snatch what was a unique opportunity to purchase this Brescia from a family who owned it since 1953, in such original condition, will no doubt have proved a very wise move.
Photos: Rémi Dargegen for Classic Driver © 2016