Trading collectors cars is an Italian Job for Joe Macari
Joe Macari's career as a racing driver might have been dashed by a serious road accident, but his passion for Ferrari has seen him selling, maintaining and restoring the finest examples for over 15 years. And, miraculously, he still got to fulfil his lifelong dream of driving a Ferrari at Le Mans…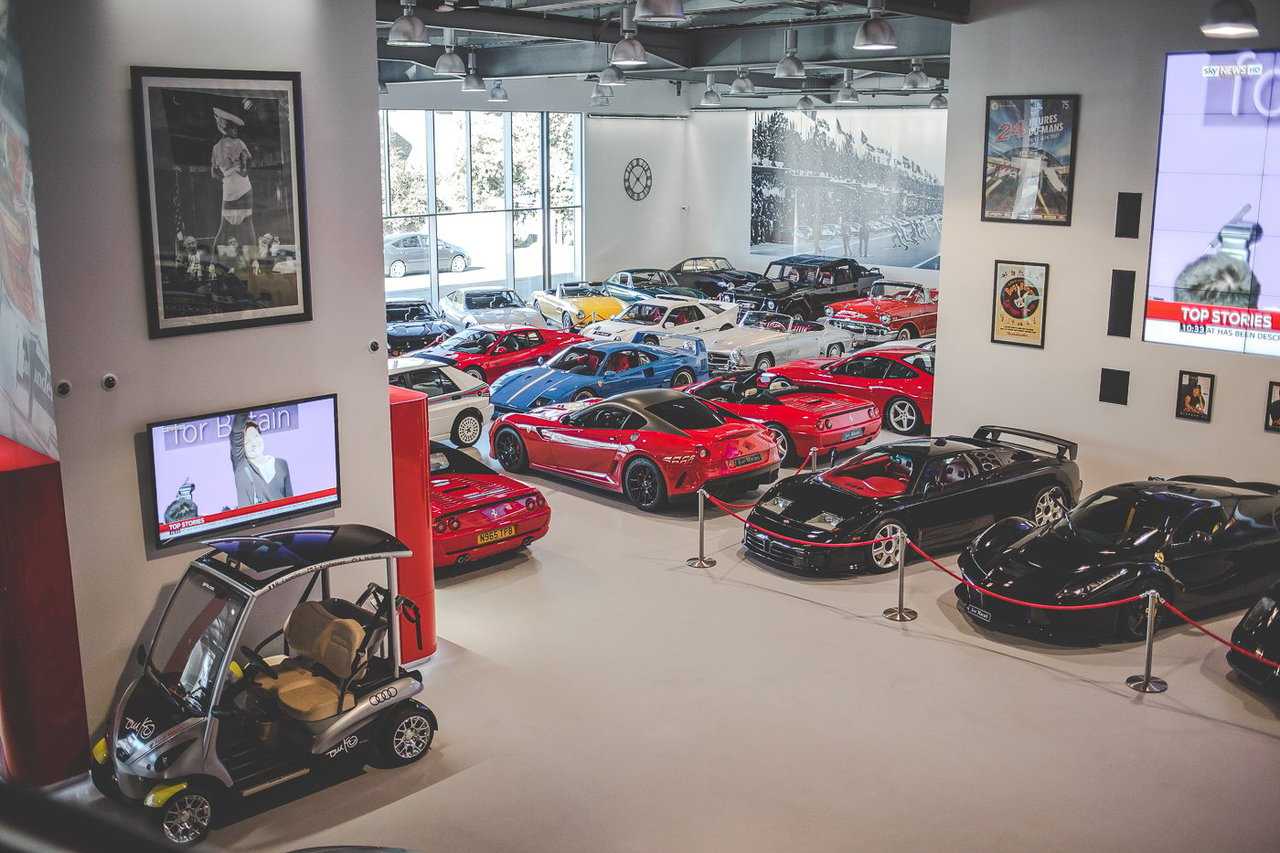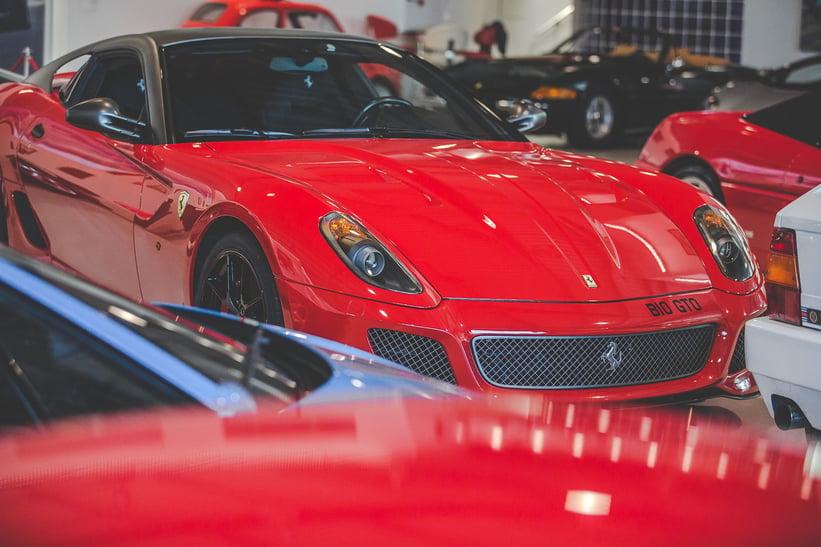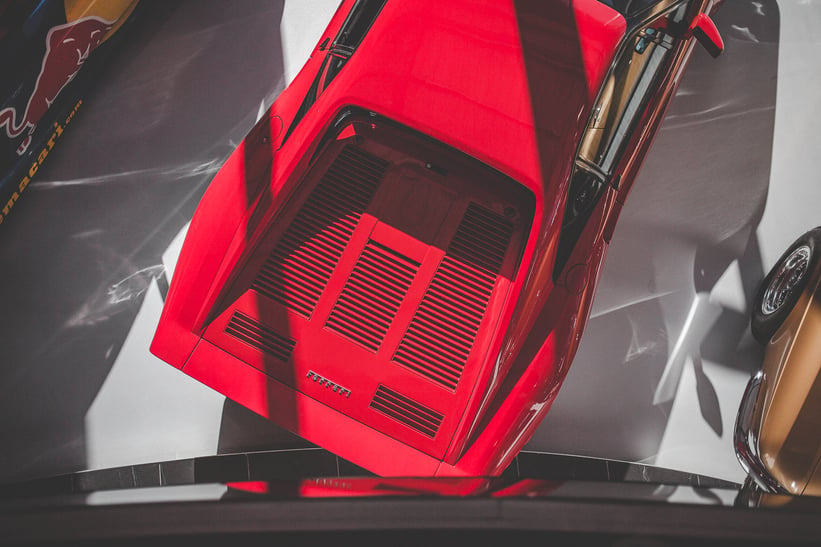 When we step into Joe Macari's South West London showroom, we're left slightly speechless. It's a vast, light and airy space that's quite extraordinary, and that's before your eyes dart between the rows of automotive treasures – 80% of which bear a Prancing Horse on their nose – in front of you. It's a stark contrast to Macari's comparatively tiny previous showroom on Wandsworth High Street, and telling of the company's success, buoyed by its official tie-up with Ferrari. Just next-door is its state-of-the-art service centre, where numerous cars are undergoing painstaking restorations – something with which Macari prides himself on being actively involved. We sat down with Joe to learn where it all started, what makes him tick, the idea behind the showroom, and about his stunning return to the racetrack at this year's Goodwood Revival.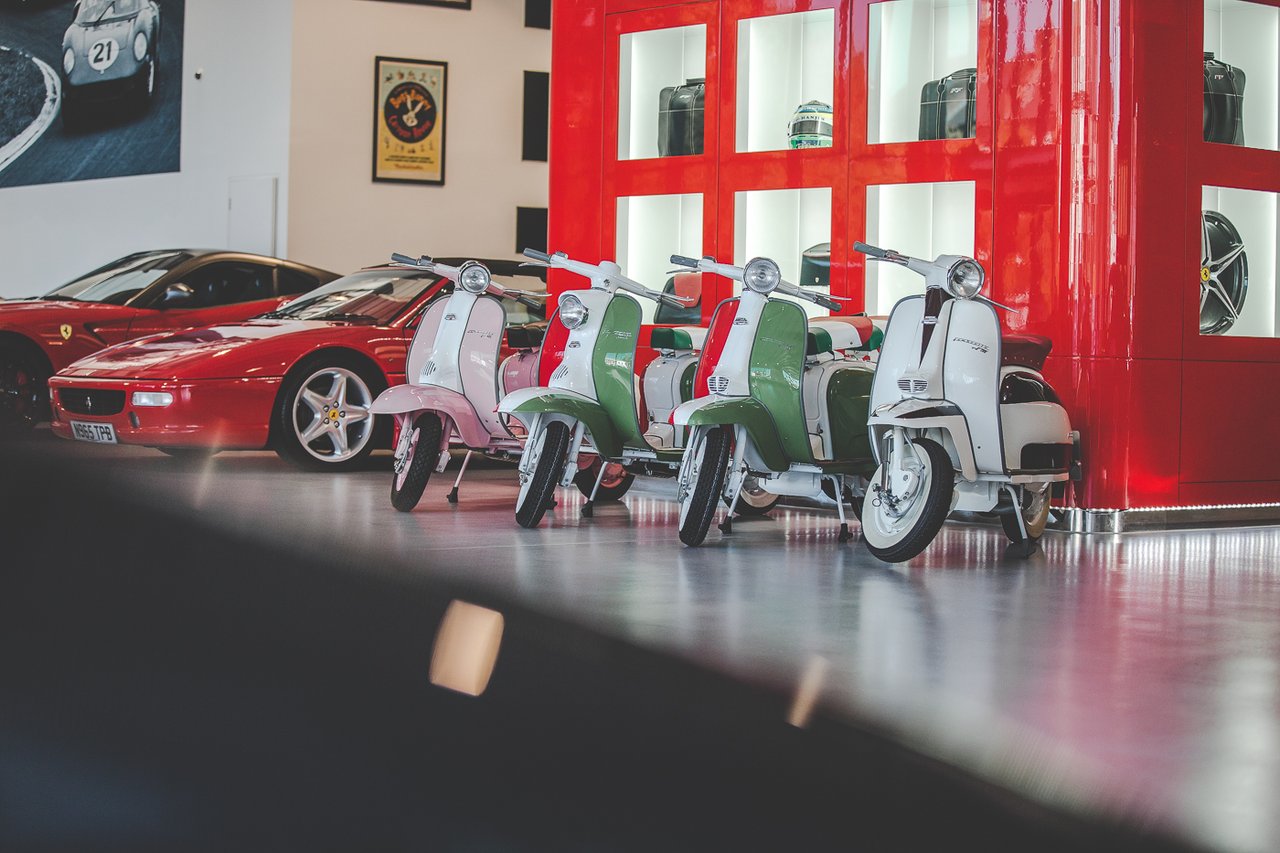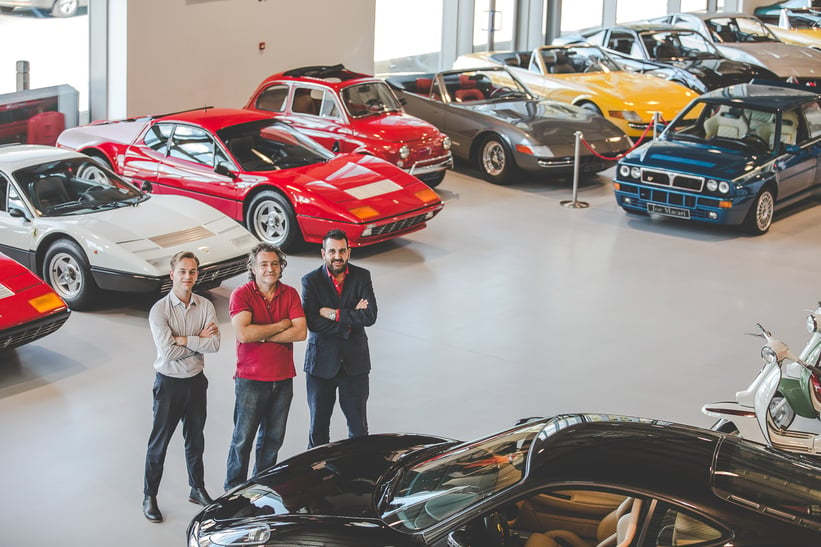 What are your earliest automotive memories?
I can't remember that long ago! I used to watch the Grand Prix with my dad and as a child, I always wanted to be a racing driver. Unfortunately, I had a car accident in the early 1990s and my career in motorsport was dashed. I was in hospital for 14 months and had to learn how to do everything again.
Is that the reason you got into the trade?
No, I started working with classic cars before the accident, but I used to work from home dealing predominantly with the trade and doing a few repairs. Once I became more involved in London, I opened my own showroom. And because I wasn't happy with the maintenance and service work I was getting elsewhere, I built my own workshop, too. In 2005, I was offered Ferrari and Maserati's official service and aftersales, so we opened a dedicated service centre in Wandsworth.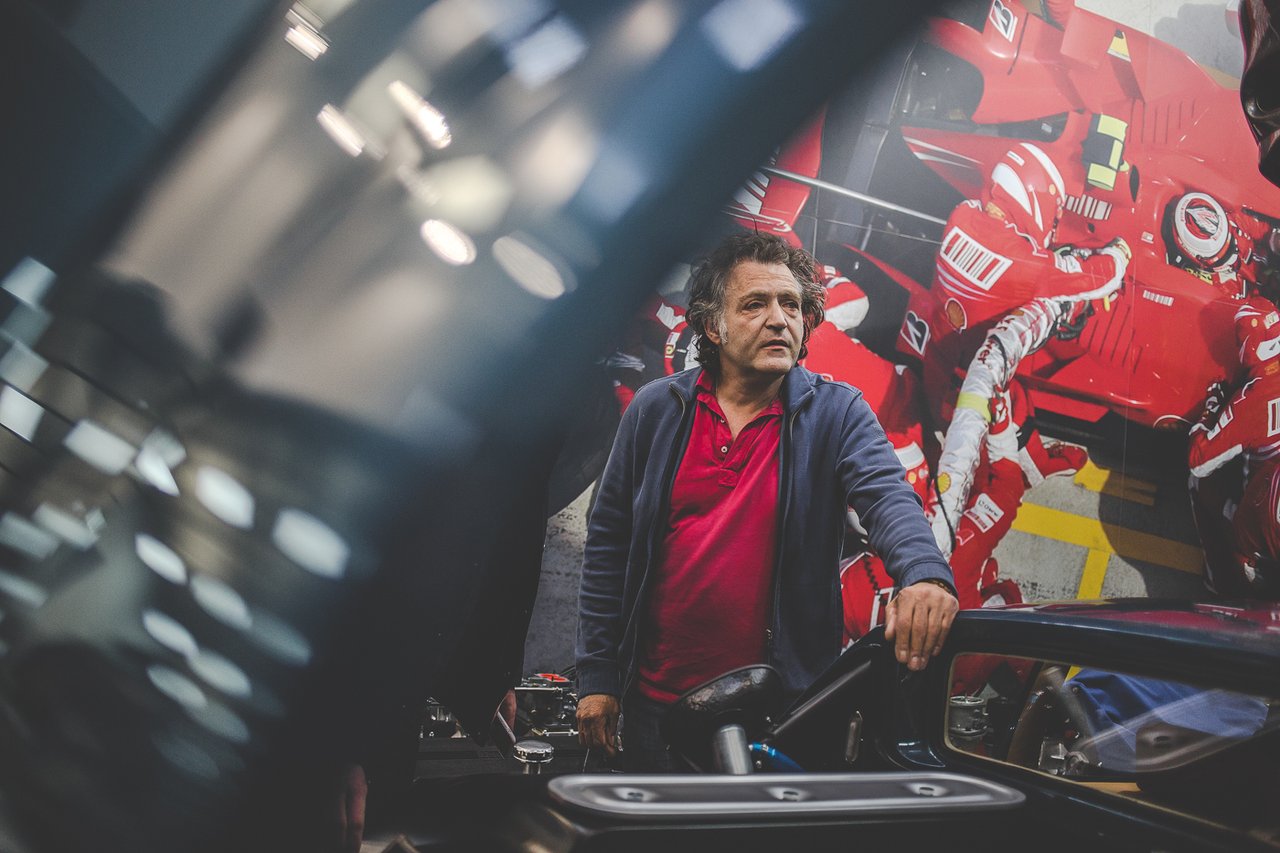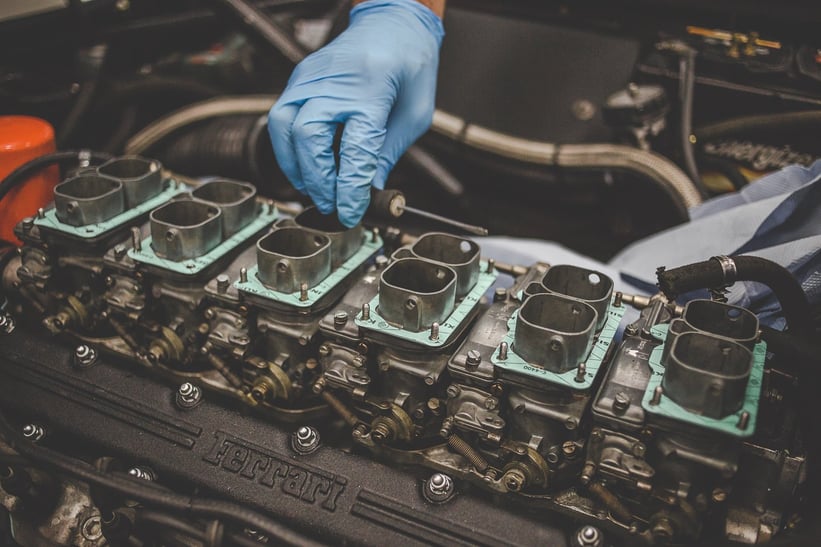 Your previous showroom on Wandsworth High Street only held nine cars – why did you opt to move into much bigger premises?
I wanted to build a showroom that was a comfortable place to be, and somewhere our clients could really relax. It's got high ceilings because I wanted it to feel spacious, big windows because you can't beat natural light, and great pictures on the walls because they always make you smile. There's an entertaining area, for corporate or private events, and we sometimes screen the Grand Prix on a weekend and invite people down for a spot of breakfast or lunch. It was a complete indulgence – there's only a boardroom because J.R. had one in Dallas. I never use it, because it's too grown up for me. The feedback's been fantastic.
You mentioned 80% of your business concerns Ferrari, but did you always gravitate towards the brand?
My first love is classic sports cars and, while I respect other marques, I always get drawn back to Ferrari. Whether it was built in the 1950s or today, when you climb into one you can't help but smile like a child who's just got the keys to the sweet shop. German cars are very effective, but they're Teutonic and I feel lacking in passion.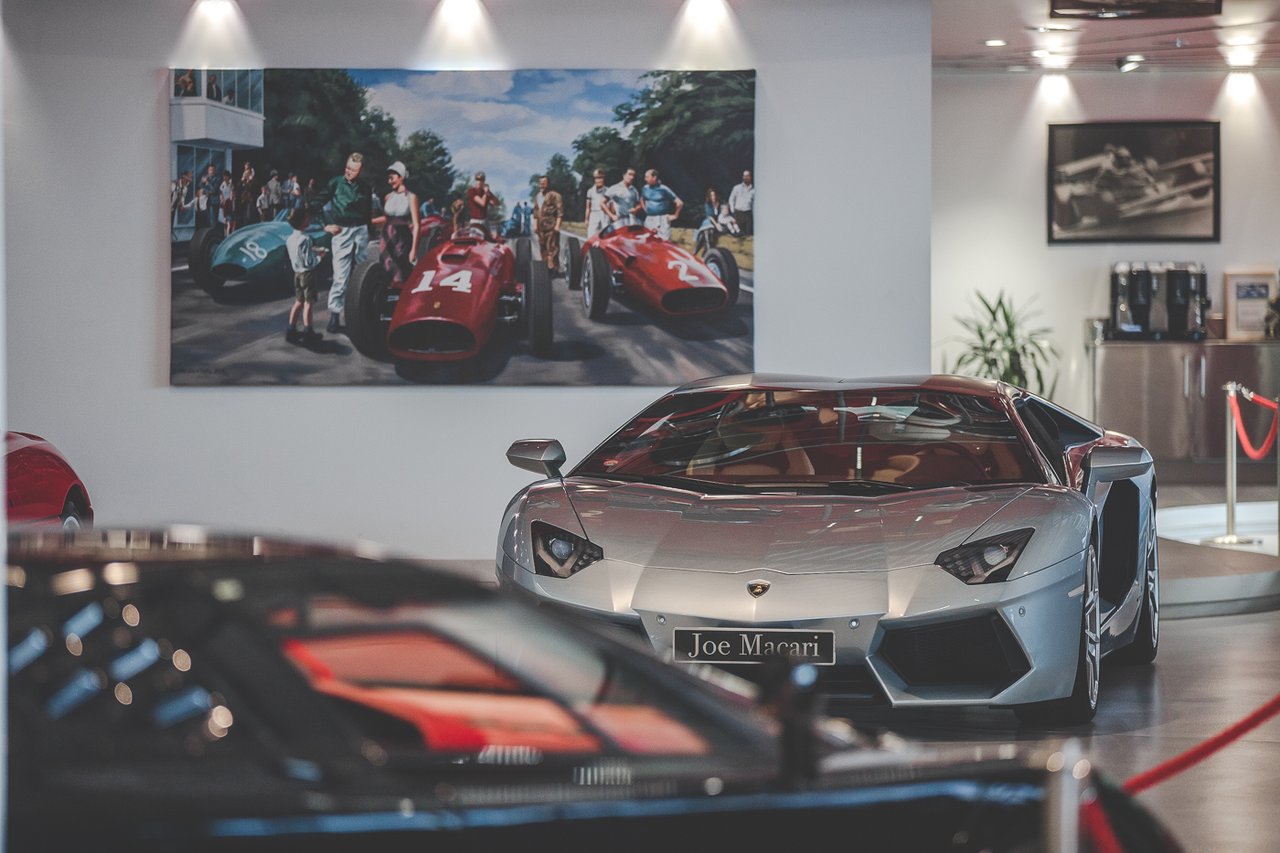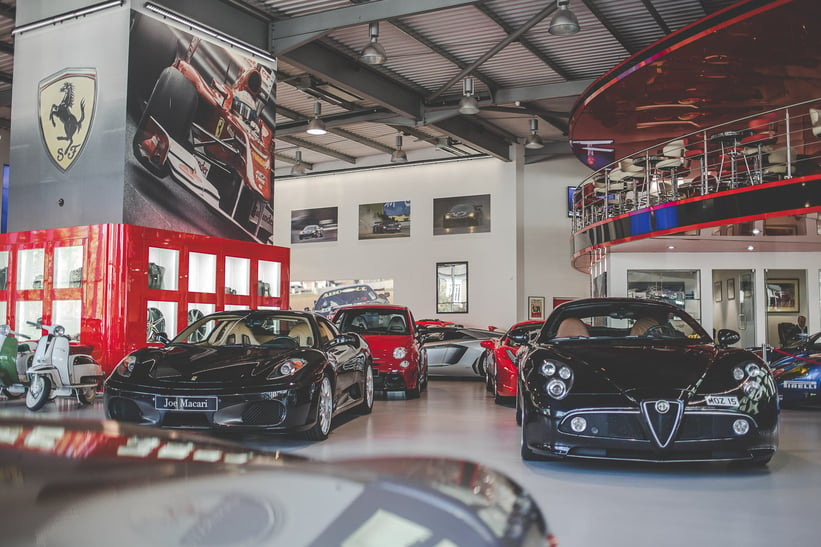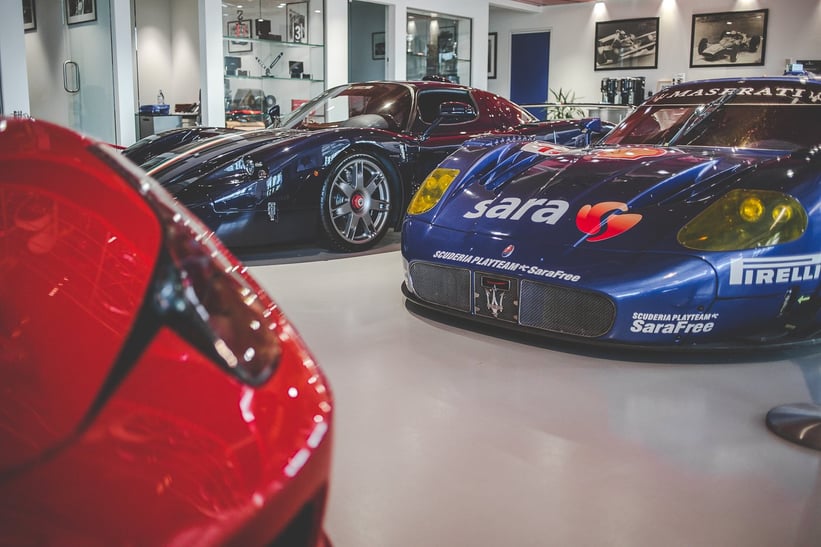 Does the modern machinery float your boat?
Some of it, but it has got to have 12 cylinders otherwise it doesn't do it for me. I drive an FF daily, and I think it's the most impressive everyday car on the planet. I can go low speeds through London and it's like driving a Honda Civic or, if I want to be a hooligan, I can take it to a track. She's quite a fat girl, but she still picks up her skirt and runs.
Tell us about your racing career, and how it came about?
The racing came before the business. I'd decided that's what I was going to do, unfortunately, the accident I had in 1993 put a stop to it. I was told I'd never drive a car again, or play golf. I'd never played golf, so I went and bought a club. They were right, I couldn't play – but not because I physically couldn't, rather a lack of ability. They told me I'd only have 20 percent movement in my hands, so obviously I fired the doctor and found one who told me what I wanted to hear.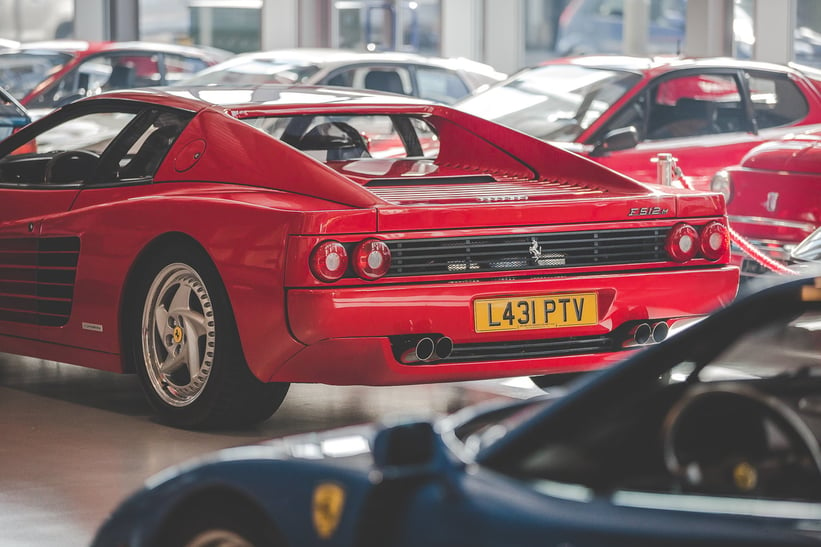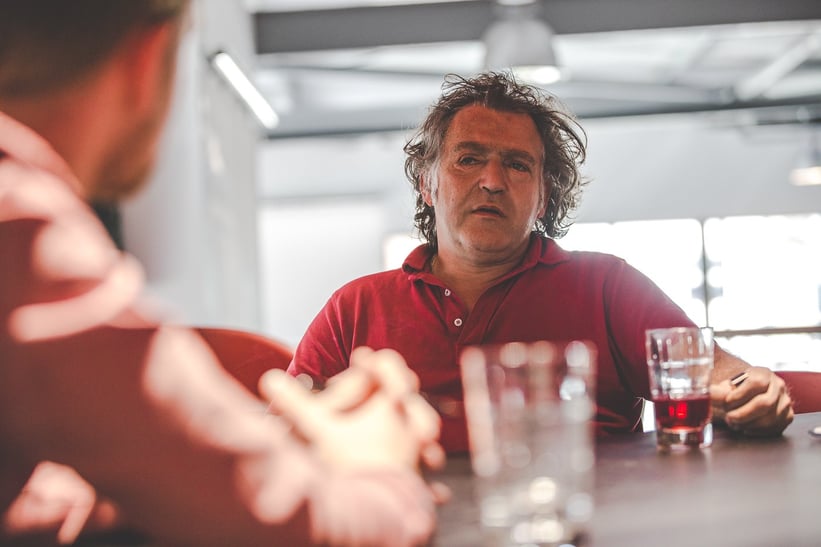 How soon were you back behind the wheel?
I had to learn to walk again, so it was at least a year before I drove, and another six years before I sat in a racing car. I'll never forget that. A friend of mine phoned me and asked me to join him testing a BMW touring car at Donington. I spent half a day in the car, and I don't remember feeling so alive. I was completely hooked all over again, and I raced that car for the rest of the season. It was a learning curve because I wasn't as brave, but I was technically better. When you've had a big incident, you'll never ever be able to put it behind completely behind you.
Did you ever contemplate pursuing a career in racing again?
You can't take the competitiveness out of someone, but the one thing I understood very quickly was that, because I had to run the business at the same time, I didn't have the time to spend testing like the professionals did. I had to choose between driving and my business, and I opted for the latter. I was fortunate to race at quite a grown-up level, however, and in 2005 I fulfilled a lifelong dream of racing a Ferrari at Le Mans. That was particularly special, because not that long before I was still having operations. We came fourth on the second attempt in 2007, which was extraordinary and certainly one of my greatest memories.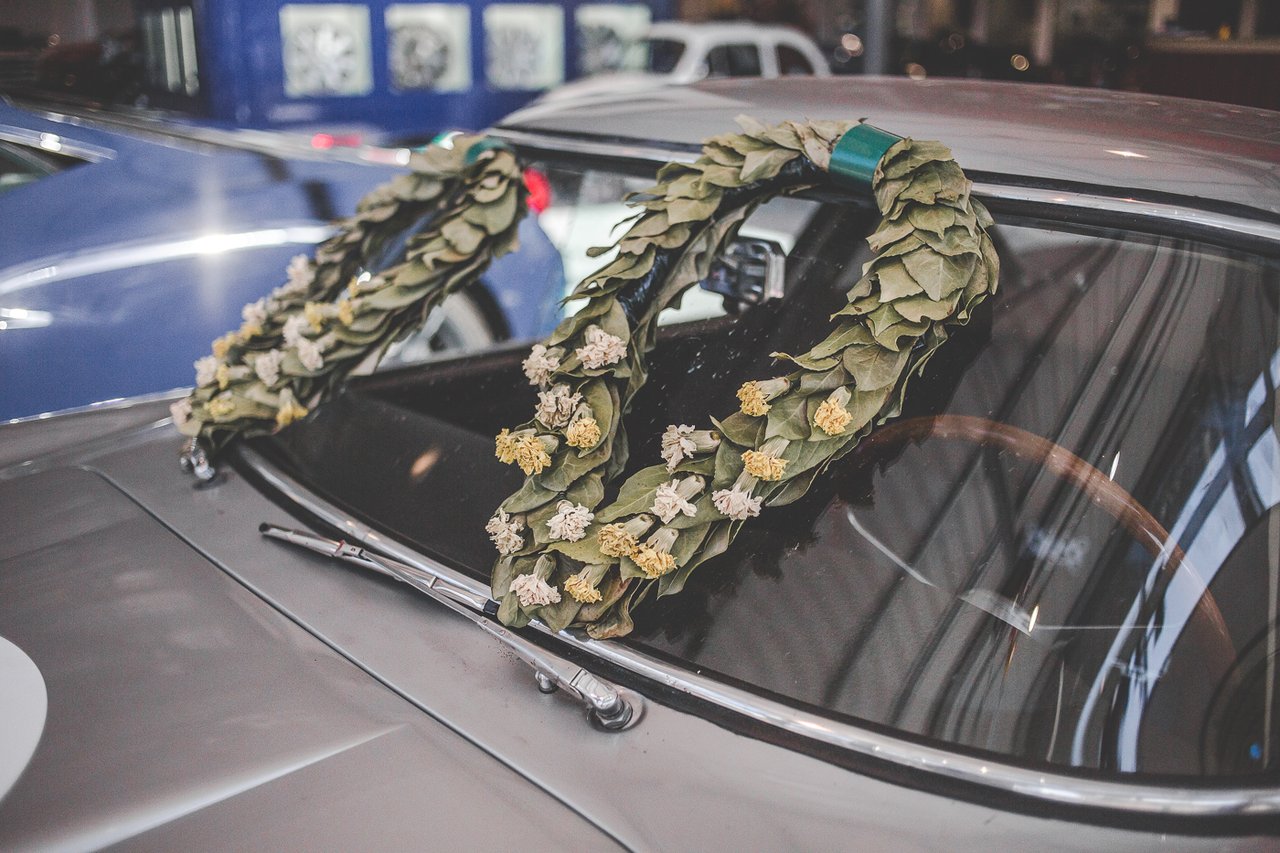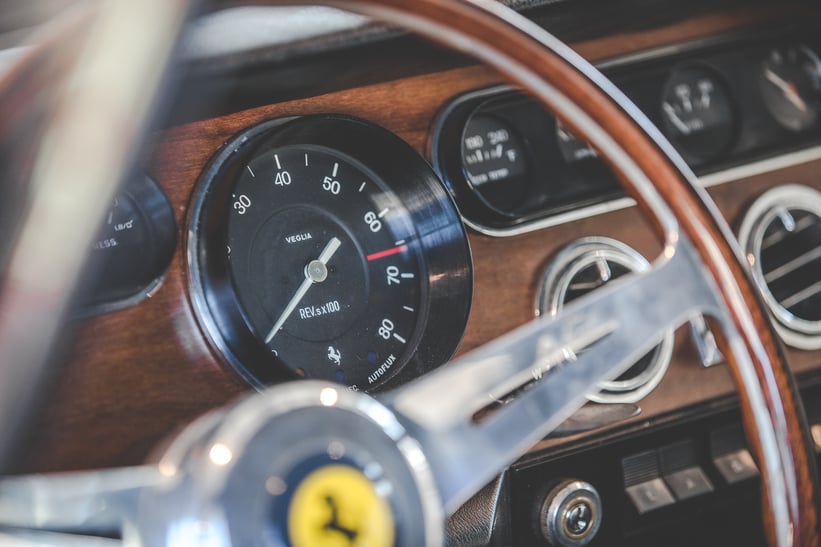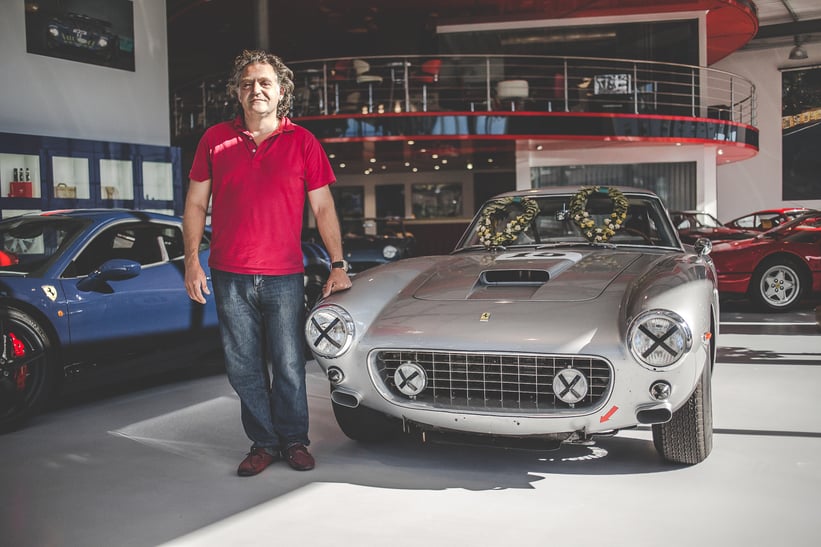 You recently scored a stunning win at the Goodwood Revival in the Ferrari 250 GT 'SWB' – could you talk us through it?
Goodwood was special. I prepared the car myself and did most of the carburettor testing on the dual carriageway south of London. We pulled into a bus stop, waited for someone to cross the road, and then the traffic stopped giving us an 80-second window. We could get from there flat-out into fourth, just before the speed camera. Tibbet's Corner roundabout has also been pretty good to us from a suspension point of view – the Übers are getting a little bit nasty now, though.
When we went to Goodwood we'd only done 12 laps of testing there, and we weren't sure where we were going to qualify. If someone had told me we'd get pole, I'd have said they were taking drugs. Tom Kristensen only made a few changes prior to the race, and we agreed that we wouldn't lean on the car too much at the beginning and try to preserve the tyres and the brakes. Knowing Tom was around 1.5sec a lap quicker than the other drivers, I knew that I had to give him the car from within 20 seconds of the lead to be able to win. I gave him 14 seconds and he finished eight seconds ahead of everyone else. It was a complete privilege to drive with him.
What can customers expect from you that they might not necessarily find elsewhere?
I try to give the client an experience that I would personally want and put myself in their shoes. That way there's a level playing field. We'll be completely transparent and voice our opinion if we feel a car isn't suited to someone. We don't want customers to leave with a bad taste in their mouths, rather happy and enjoying their new cars.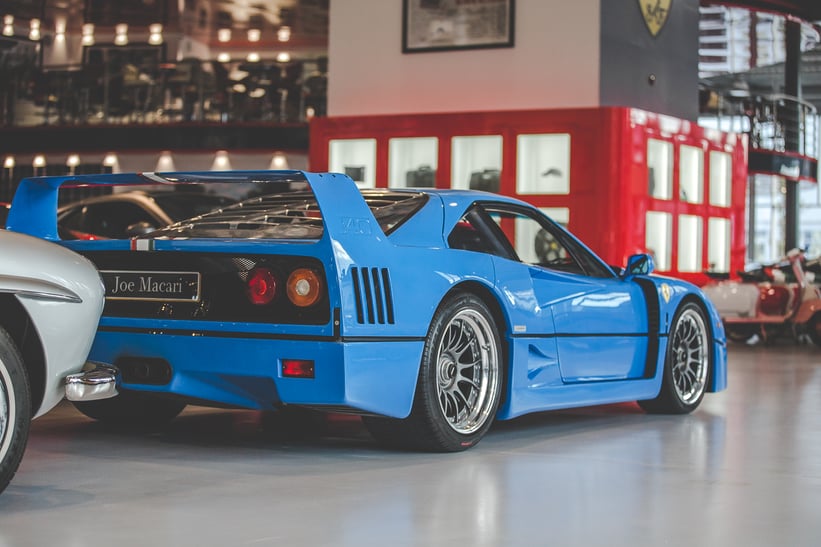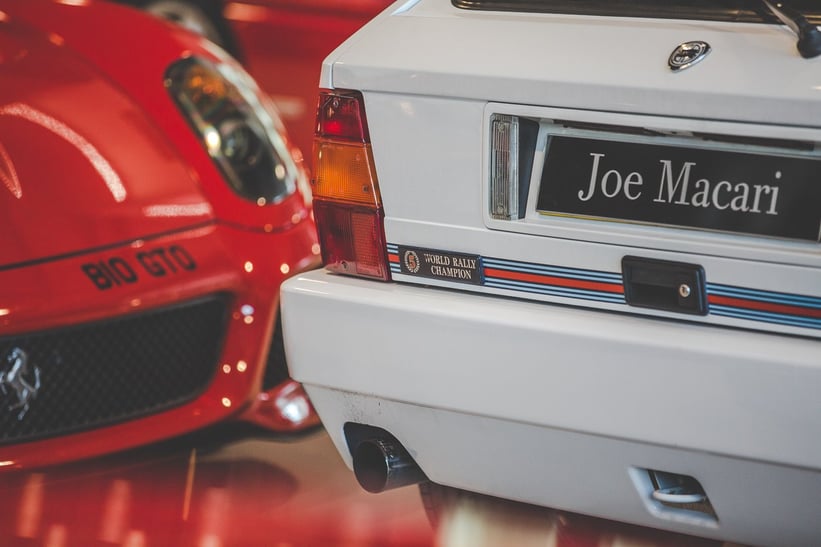 How do you select a car for your inventory?
Mileage doesn't really figure unless it's a car with delivery miles. If I take a car from 1963 that's done either 20,000 miles or 120,000 miles, once I've restored it it's essentially done no miles. For me, the mechanical history of a car starts the day the restoration finishes, not the day it was born. Similarly with colour – if a client owns a car in a different colour to what they'd like because they think it will retain its value, they shouldn't own the bloody thing. Provenance is also very important. When we're dealing with blue-chip competition cars, their value is driven predominantly by the races in which it competed and how it fared.
How do you decide whether to undertake a restoration?
We first need to see if the car is viable. If it's a fine example with nice and straight bones, I know I can turn it into the perfect car. Our Classiche-certified restorations differ to many others in that we essentially start again, and because of this, the cost implications are much higher. We'll take it back to the chassis, and inspect every single component. I want the car to not only look glorious and sound great but also to drive beautifully. Our clients are owner-drivers and, whether they're racing them or simply using them to pop to the shops, I want to see people having fun with them.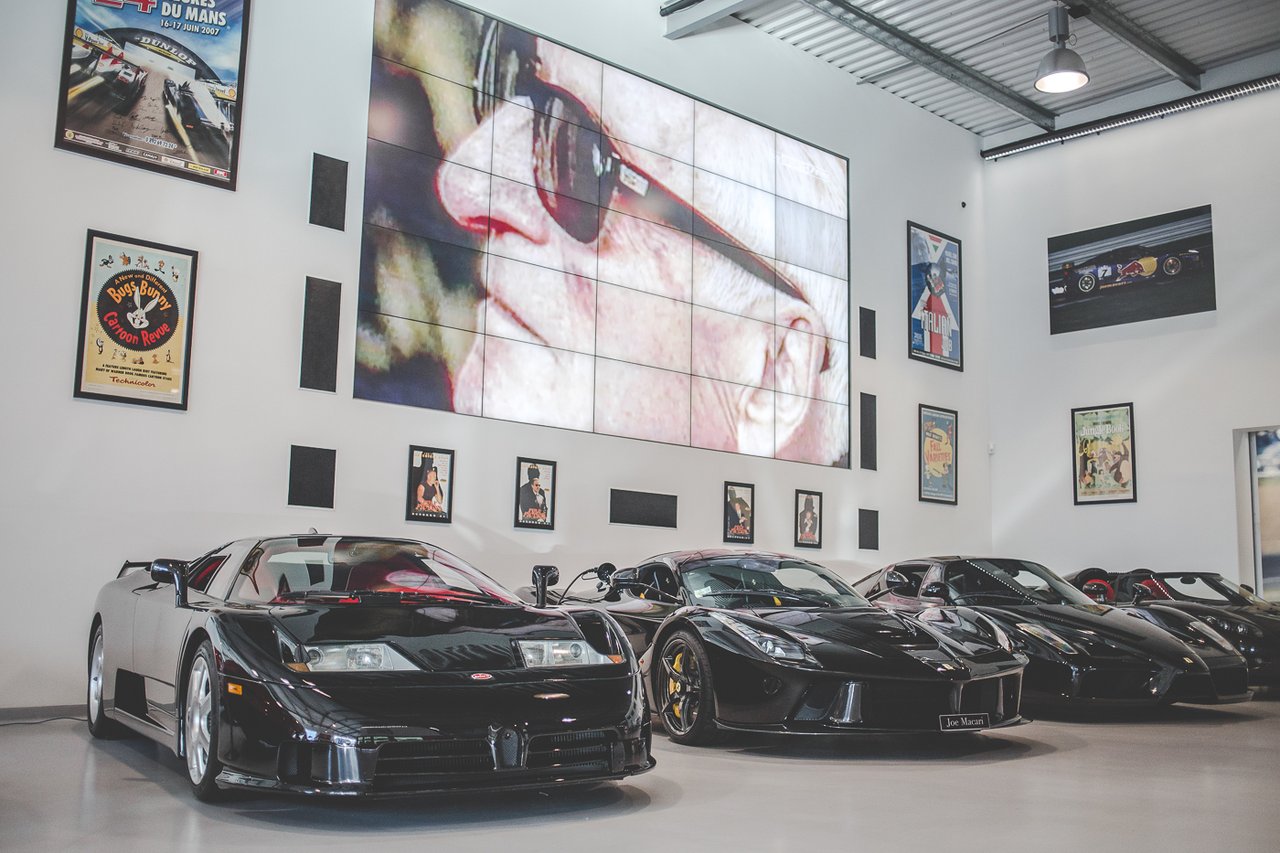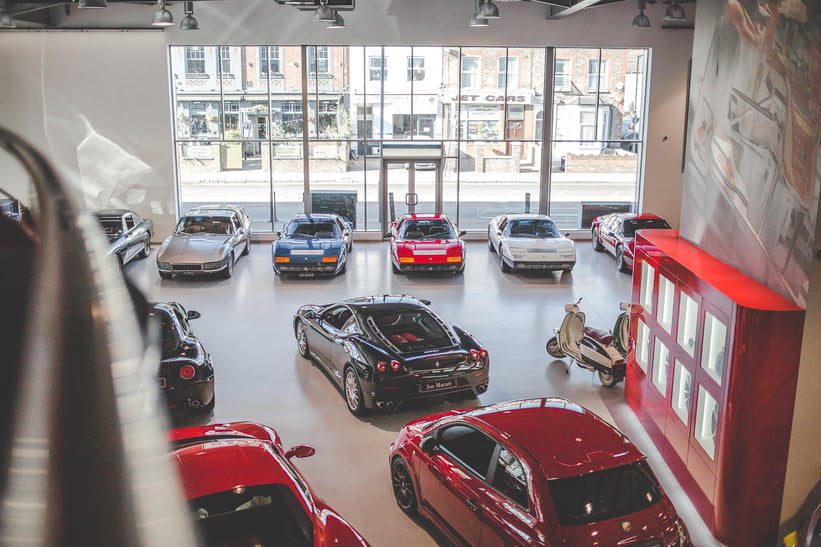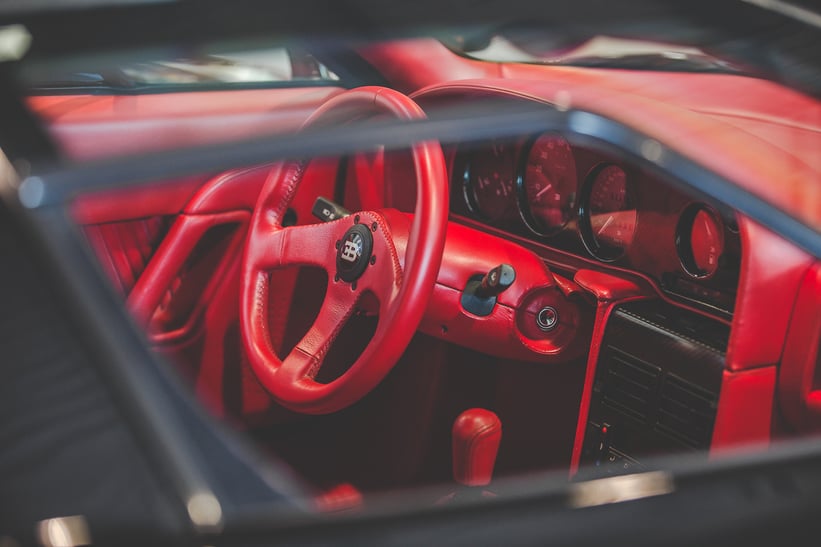 How has the collector-car market changed in the last 10 years?
Because many people weren't exposed to classic cars, they didn't really understand them. For years and years, people didn't realise that they could get pleasure out of driving something that was older than them, and the cars were undervalued for so long as a result. In the last 10 years, the Internet, social media and an increasing number of historic events have exposed people to classic cars. I saw clients from Argentina, Brazil, Canada and Mexico at the Goodwood Revival this year – it's a global phenomenon. That's why you now see many more classics on the road, which is such a wonderful thing.
People also realised that, if you prep them well, you can actually enjoy using them rather than ogling them on the hard shoulder of the motorway. People didn't like the Daytona Spider because when you'd left an underground car park it felt like you'd just had a gym session with an evil personal trainer. Now we're fitting power steering systems and new suspension and brakes, people are less intimidated to buy them. The current market values are fair for what they are. There were only 350 Lussos in the world, and they're not making any more. They deserve the astronomical money they garner because they were extraordinary.
Are there any cars from your career that you regret selling?
Loads! I sold a California Spider for 480,000 US dollars, and I thought I'd swum the channel with my legs tied up because it was such a good deal at the time. Then I bid the guy eight million dollars back for it many years later. If I'd have kept hold of it, I needn't have worked for the previous five years.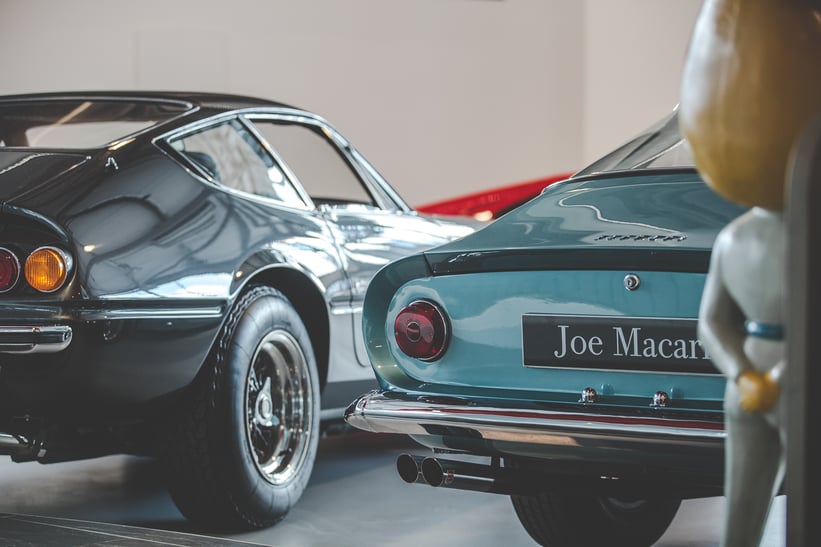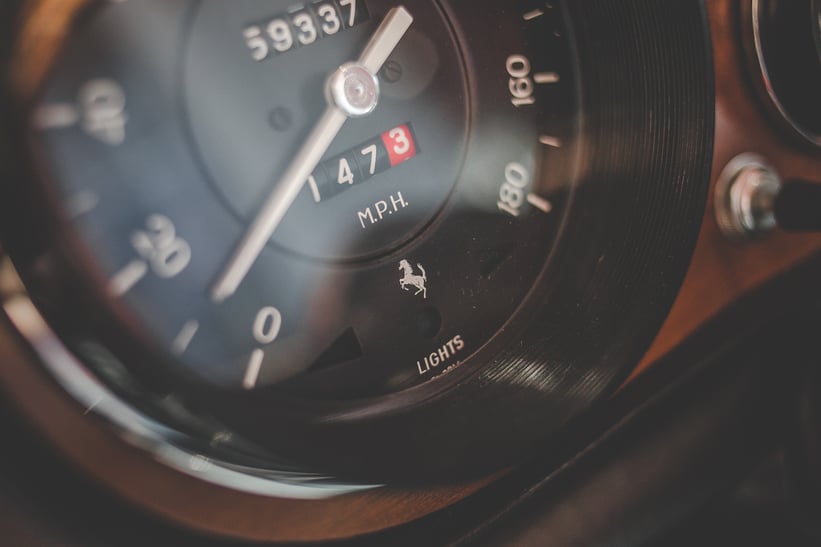 What's your go-to classic on a Sunday morning?
It could be any open-top Ferrari with twelve cylinders. The noise makes you grin like a psychopath.
And what's your dream car regardless of budget?
That's like choosing which of your children you prefer. The 250 GT California Spider is right up there, as is the 250 GT 'SWB' and the '50s Testa Rossa. When I saw Kris Kristofferson drive off in his Daytona Spider in 'A Star is Born' with the eight-track playing, I knew I had to have one. That's a great car – it picks its nose up when you want it to and if it's going to go sideways, it'll write you a letter.
Photos: Tom Horna / Autohouse London for Classic Driver © 2016