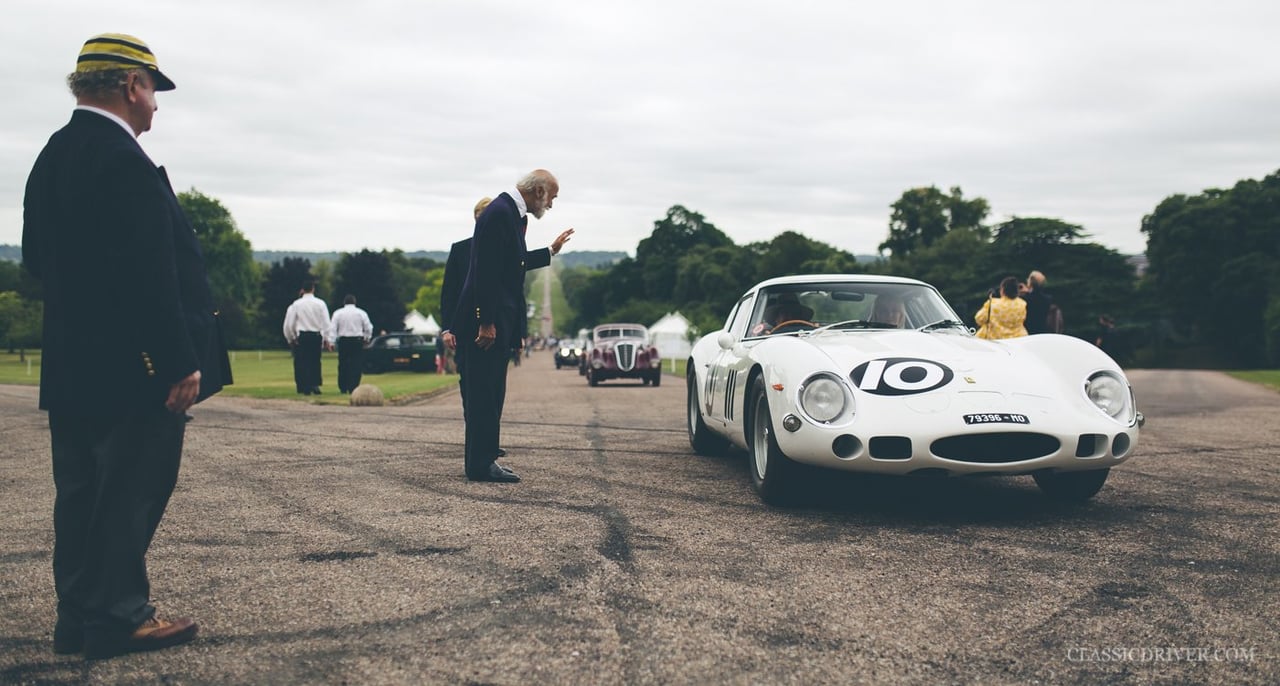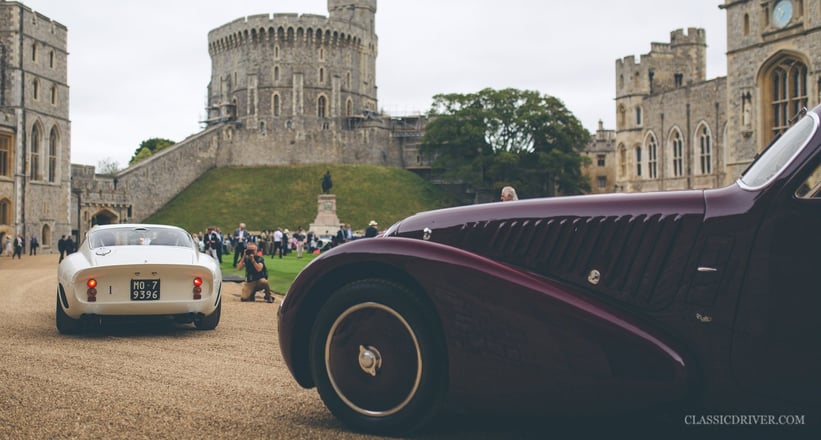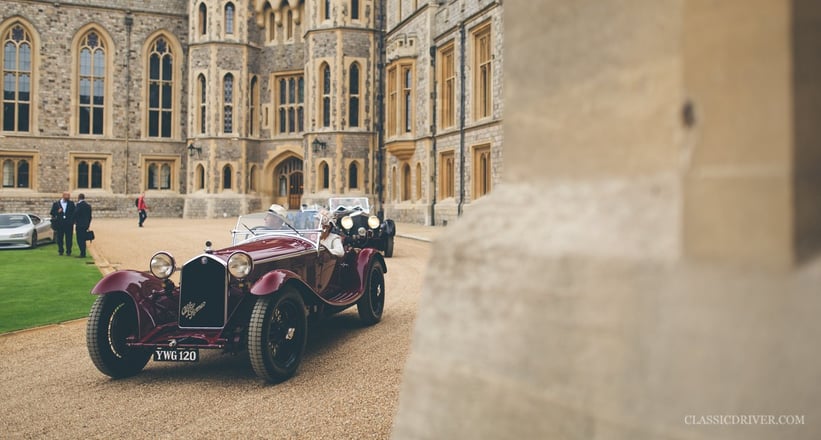 After a remarkable pre-concours tour, the carefully curated fleet of rare motor cars set off from their lodgings at the nearby Guards Polo Club, and made the short drive to Windsor Castle's famous Long Walk, the 2.65-mile long spear of concrete that leads right up to the castle gates. Normally, this would be as far as the public were allowed, but the Concours of Elegance presented the rare opportunity for non-residents to wander the immaculate turf of the Inner Quadrangle, inspecting the impressive roster of cars in close detail with a classical band providing a gentle musical backdrop.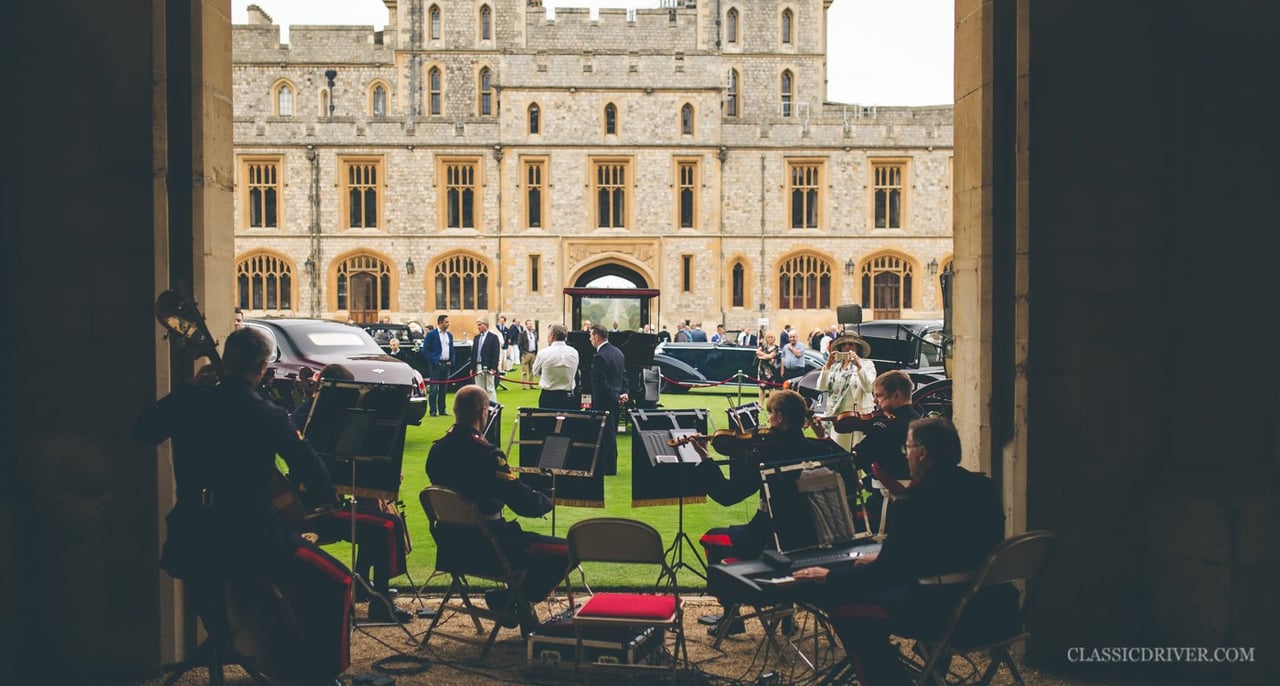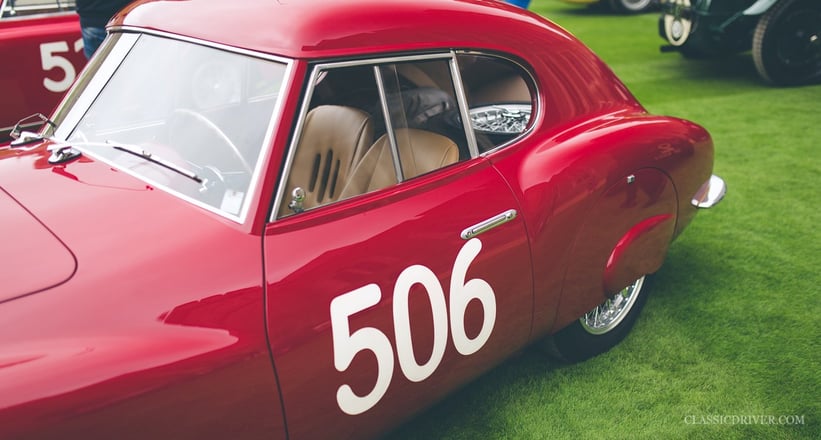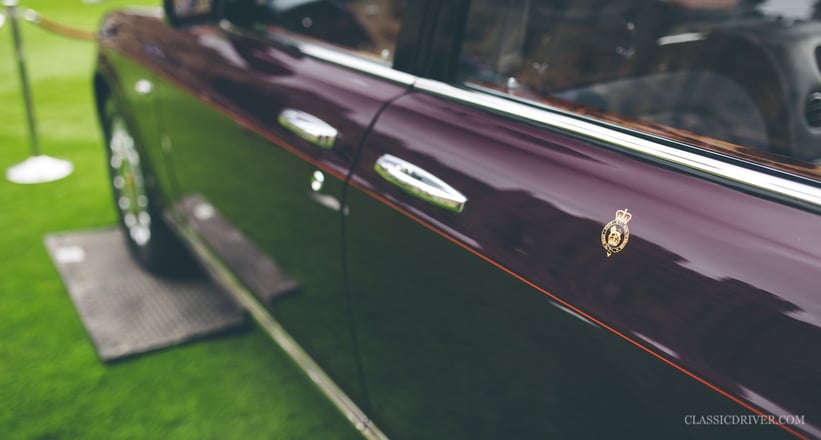 Stars from the Great West Tour such as the Alfa Romeo 6C 2500 Touring, Maserati Tipo 200SI and Ferrari 250 GTO (the last sporting a battle scar from its outing) were joined by highlights ranging from a Standard Swallow SS100 to Peugeot's conceptual vision for a road-going Group C car, the Oxia. Other Classic Driver favourites included the Jaguar XK120 Ghia Supersonic, the Ferrari 288 GTO Evoluzione, the Pininfarina-bodied Mercedes 300SC and George Harrison's customised Radford Mini De Ville GT. A fleet of The Queen's personal collection of carriages and her currently one-off Bentley State Limousine also made for a rare sight. However, it was the stupendous 1938 Hispano-Suiza H6B Dubonnet Xenia that claimed the most votes in both the owners' and public votes, the latter hosted online by Classic Driver as part of our role as official digital media partners of the event. The Alfa Romeo Touring Disco Volante, meanwhile, won the Spirit of Motoring award, not only for the rare nature of its traditional craftsmanship combined with modern materials, but also due to its designer Louis de Fabribeckers completing the tour with no human navigator or digital equivalent.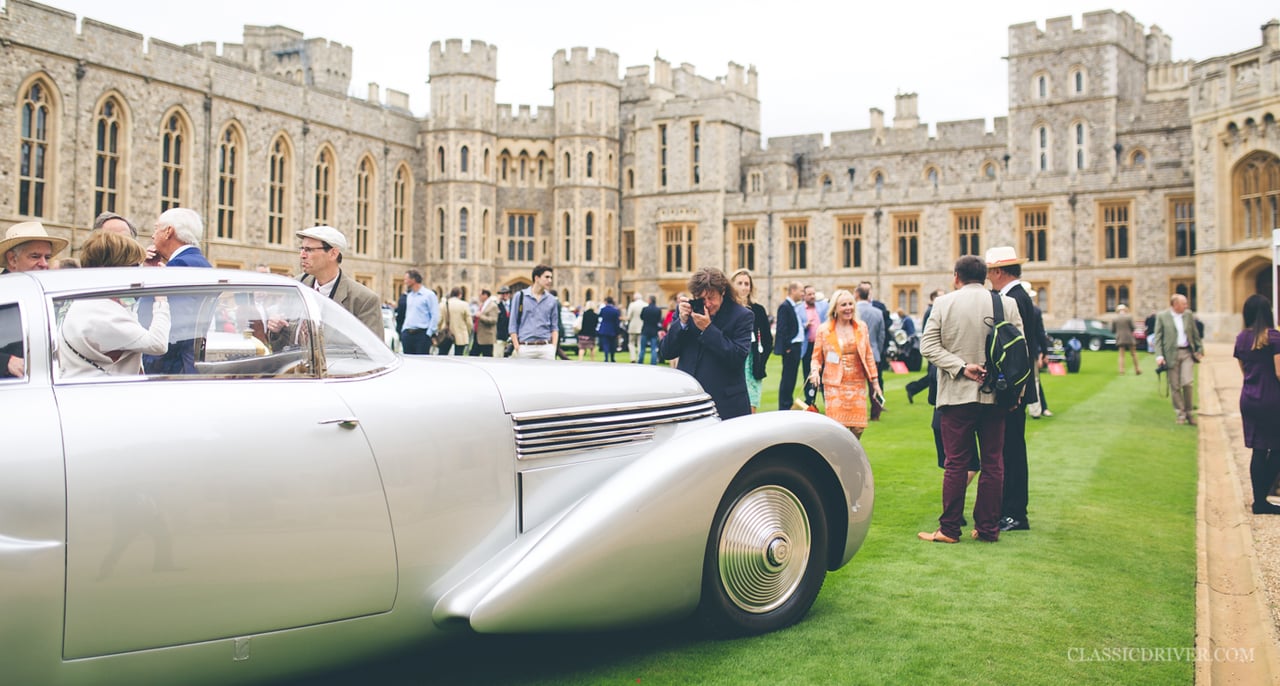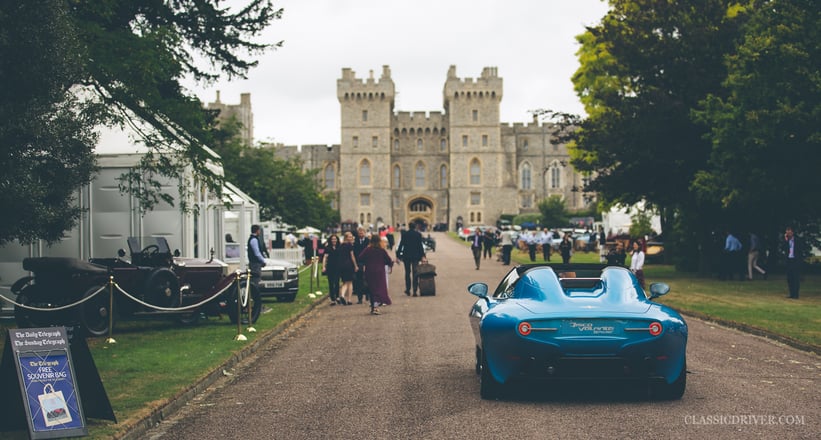 As the castle gates close on the fifth event, it's clear that the Royal Concours of Elegance has once again justified its status as one of the leading events in the calendar, despite the occasional spell of typically British weather. It leaves us filled with intrigue, firstly as to whether next year's Concours will return to Windsor or go 'wandering' again, and secondly whether the selection committee will be able to better, or even match the gatherings of previous events – it certainly won't be easy.
Photos: Tom Shaxson for Classic Driver