A tantalising time machine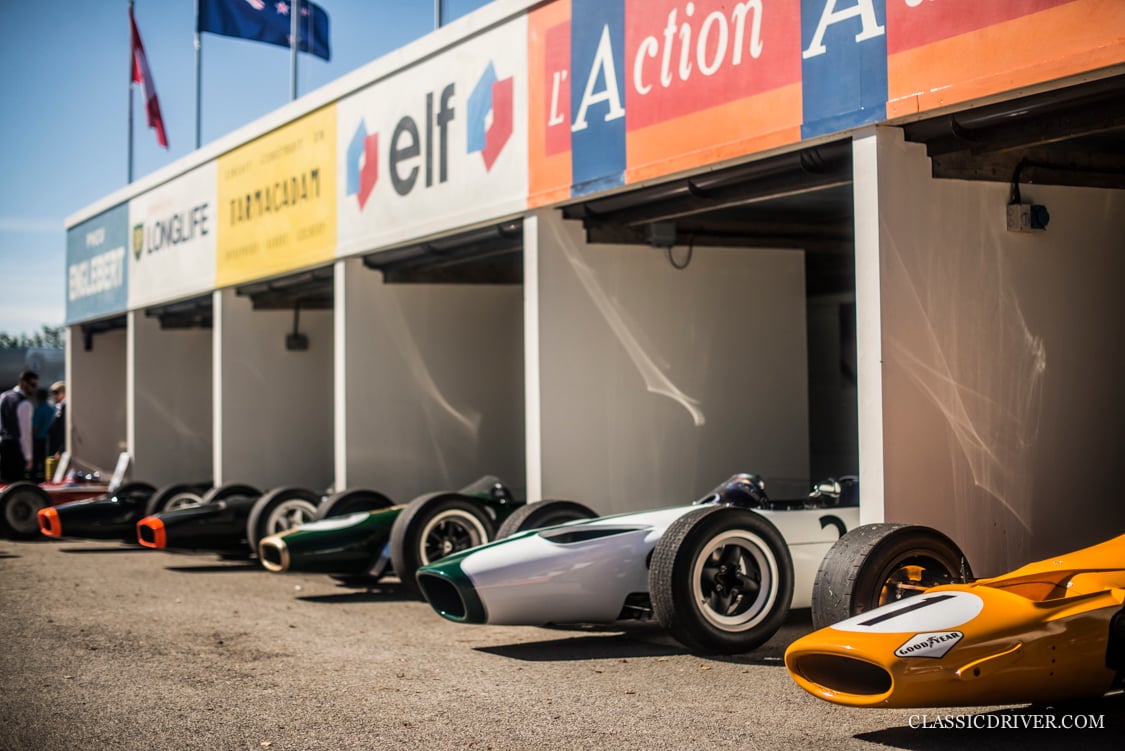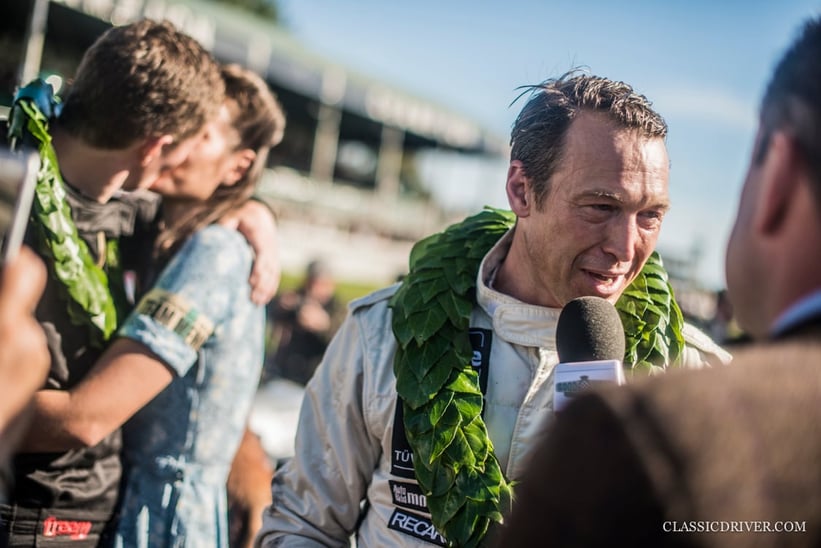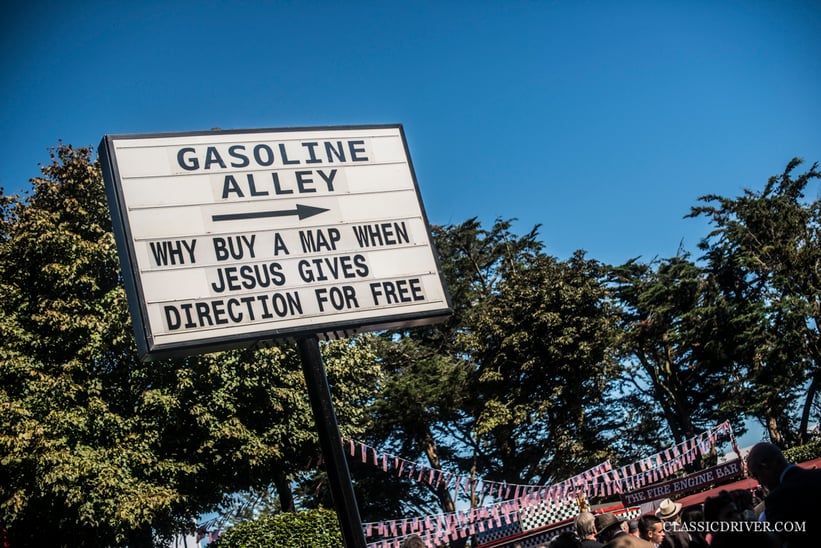 If it weren't for the occasional modern SLR camera hanging from a collar, or mobile phone clamped to an ear, you'd have been hard pushed to find anything to signify you were actually in 2016. Actors roaming between the period sets created a truly authentic experience – Revival is like a goliath living film set. It's only when you exit to the car park that you realise just how surreal your day has been. Countless small details add up to make it so memorable – such as a Tazio Nuvolari lookalike greeting you with a careless 'ciao' as he walks past you, champagne bottle in hand and a garland around his neck. Amazing!
Racing in the rain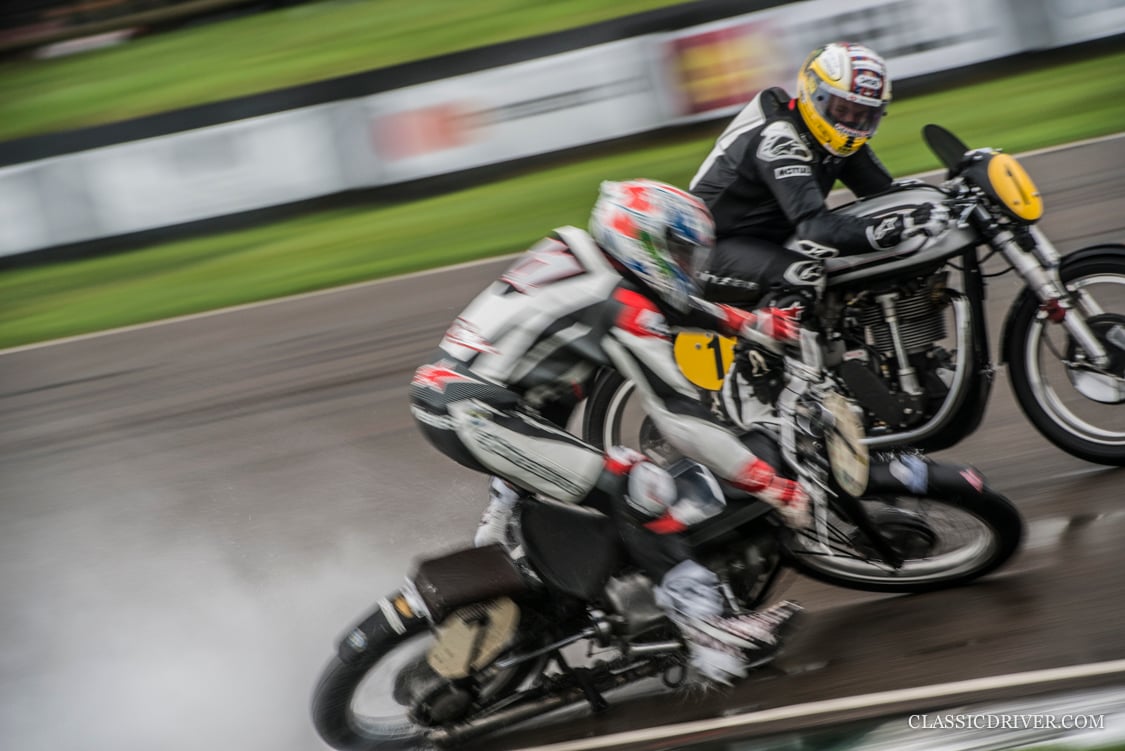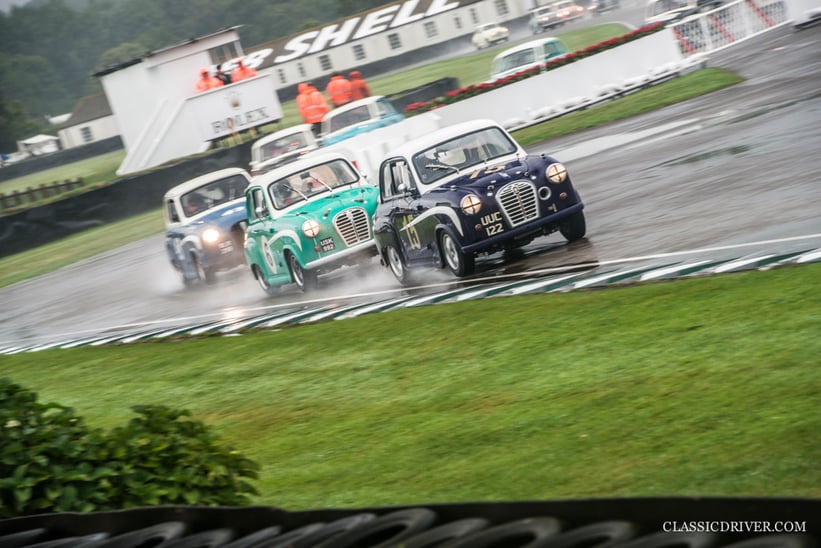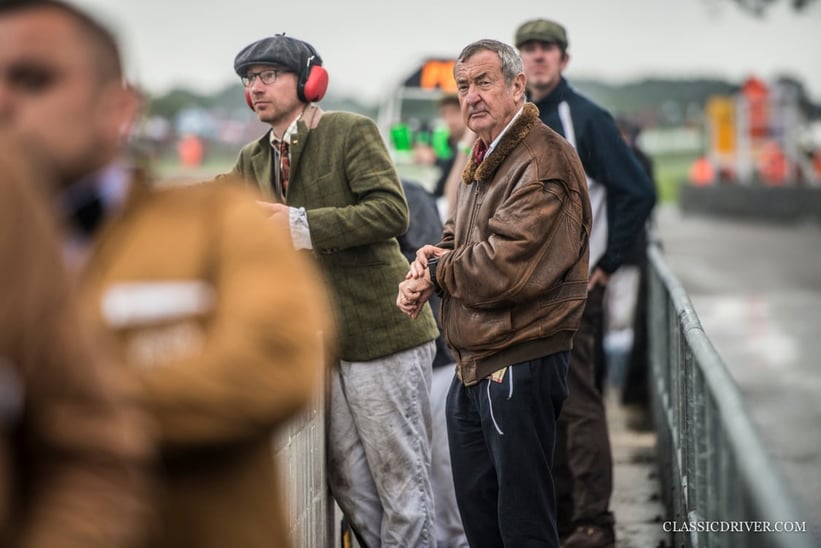 If there was one positive that could be drawn from the abysmal weather on Saturday, it was that the already spectacular action on the track was made even more phenomenal to watch. Spills were aplenty and standing water in all the wrong places – namely the exit of the final chicane – caused utter chaos, particularly in the RAC TT Celebration, where Cobra and E-type pilots faced the near-impossible task of keeping things in line. The St. Mary's Trophy (this year for Austin A35s), too, was an eventful affair, with one competitor actually tipping over and barrel-rolling, fortunately into an empty field.
Single-seaters versus spouses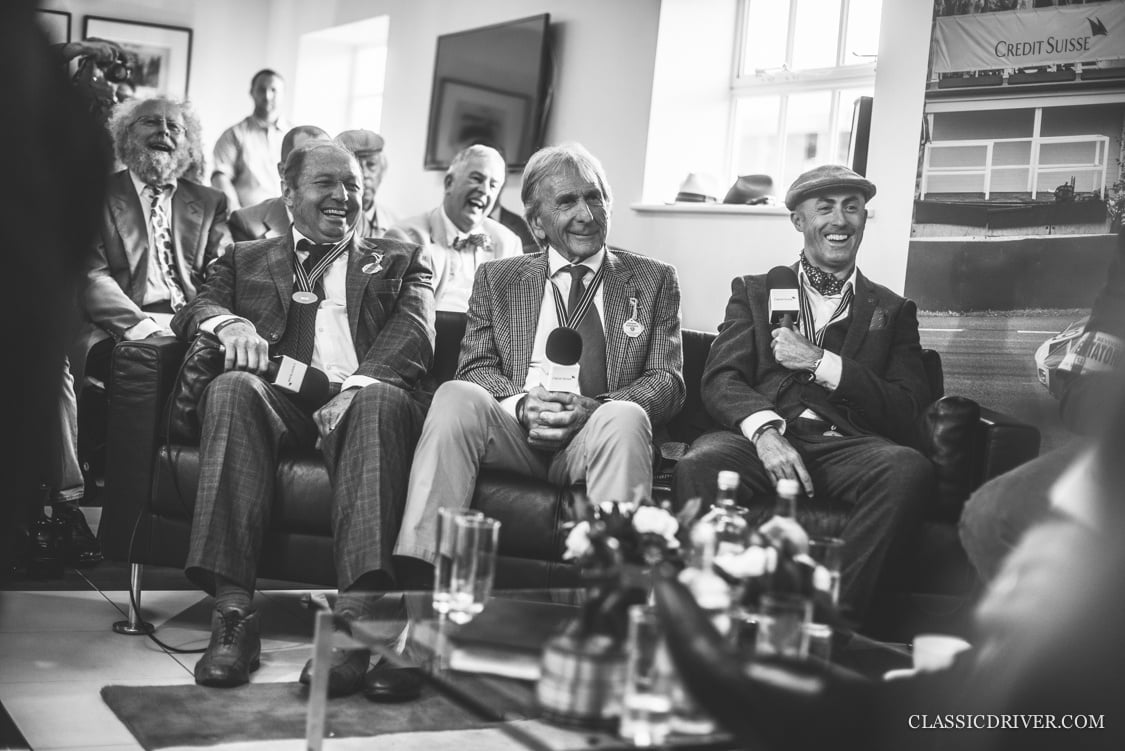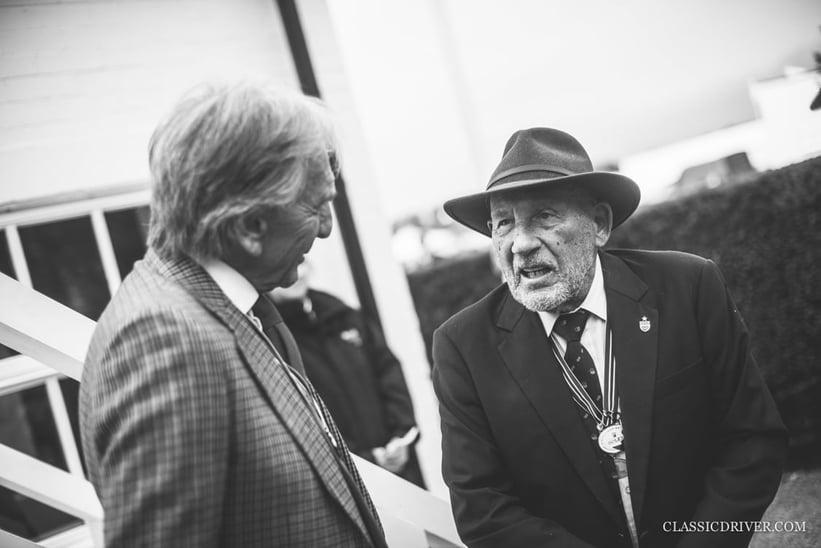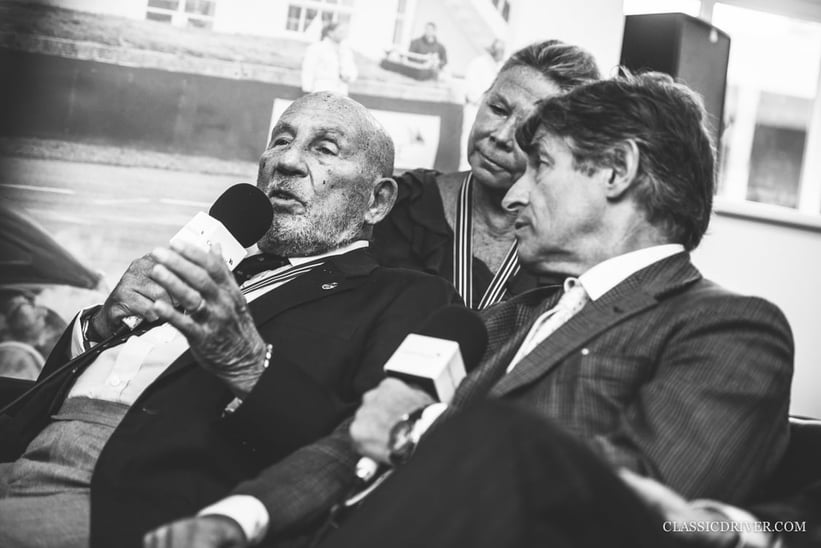 Once again, the Credit Suisse Historic Racing Forum proved an entertaining affair. Held in the wonderful Race Control building, Alain de Cadenet, Derek Bell, David Brabham, Jochen Mass, Dario Franchitti and Sir Stirling Moss – all presided over by Master of Ceremonies Henry Hope-Frost – discussed the merits of single-seaters versus sports cars. Inevitably, it didn't take long for the topic to go off-piste...
The Goodwood Greats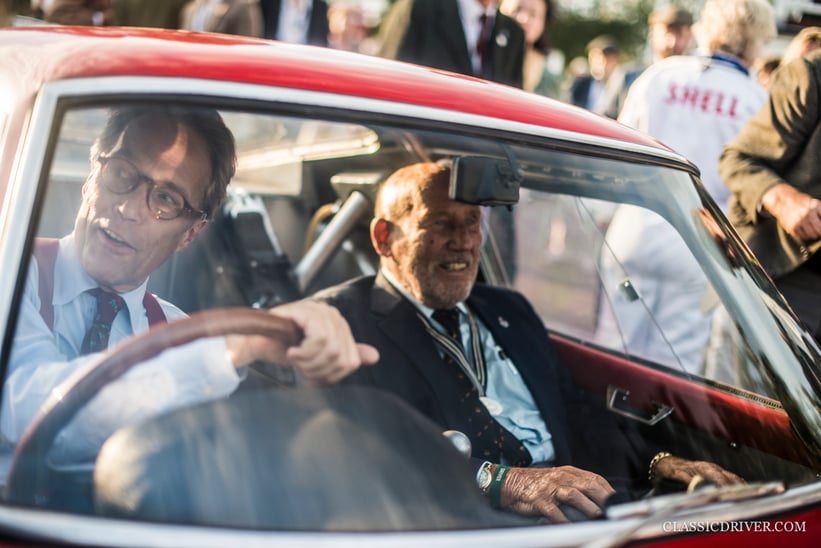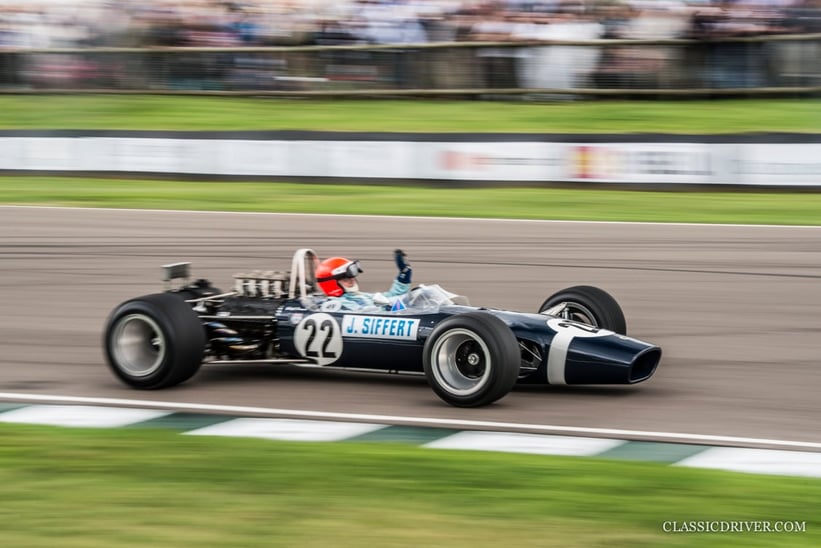 "If we can provide a course at Goodwood for the new generation of drivers, I shall be well content," declared Freddie March, the Duke of Richmond and Lord March's father, at the circuit's opening in 1948. Needless to say, Goodwood bred some of the finest British racing drivers ever to have lived, plenty of whom – including Sir Stirling Moss, Derek Bell, John Surtees and Sir Jackie Stewart – were on hand to drive a fabulous array of 'Goodwood Greats', assembled to mark 50 years since the final race held at the circuit in 1966, after which point there were no races held there for three decades. To see Moss at the wheel of the Nine Hours-winning Aston Martin DB3S, grinning from ear to ear and waving to the crowds, was a sight we'll cherish.
Battle Royale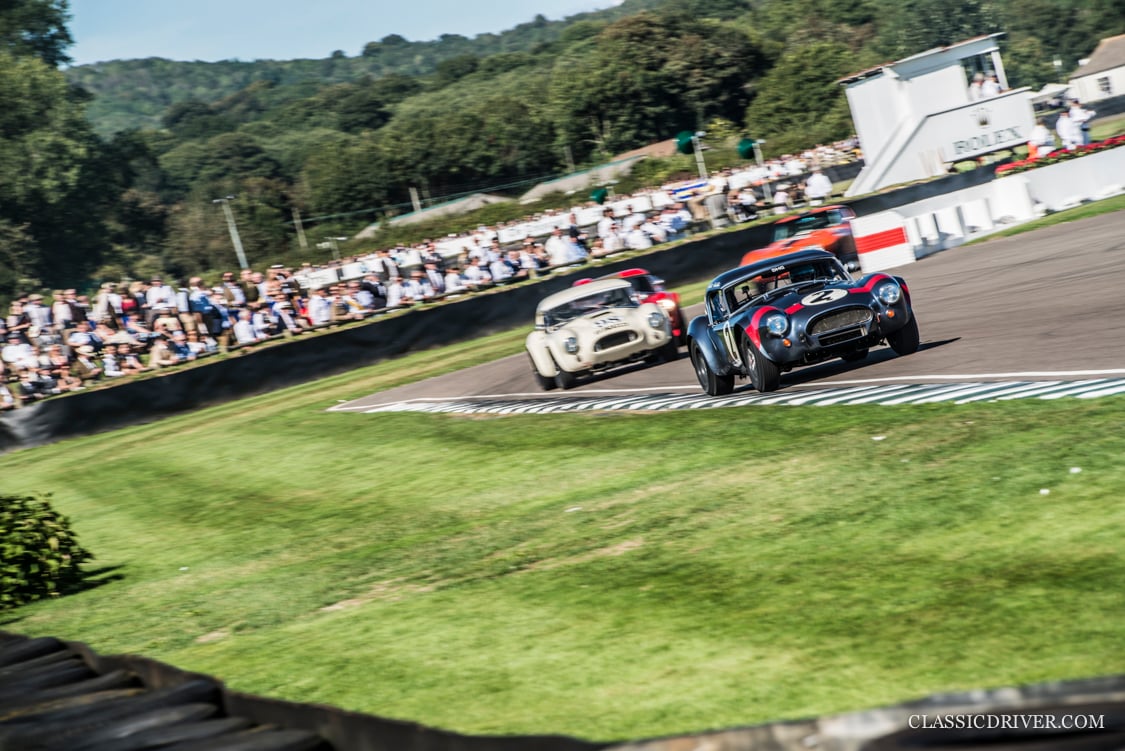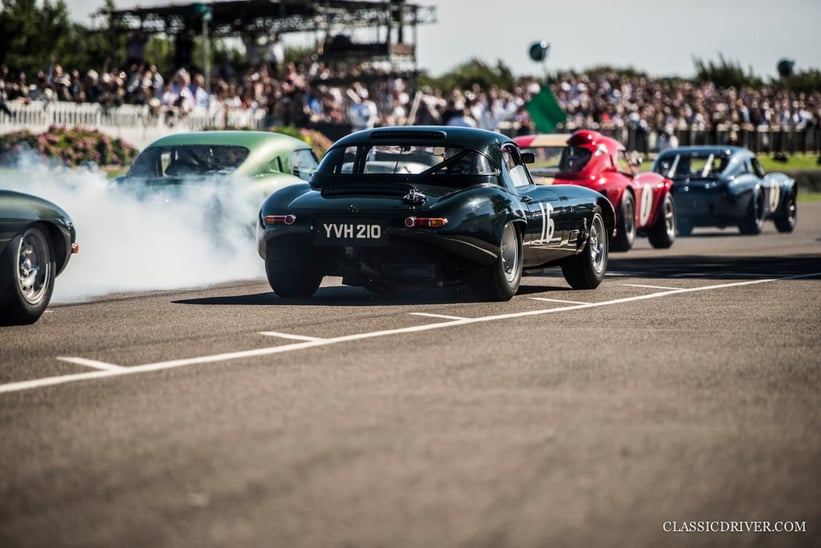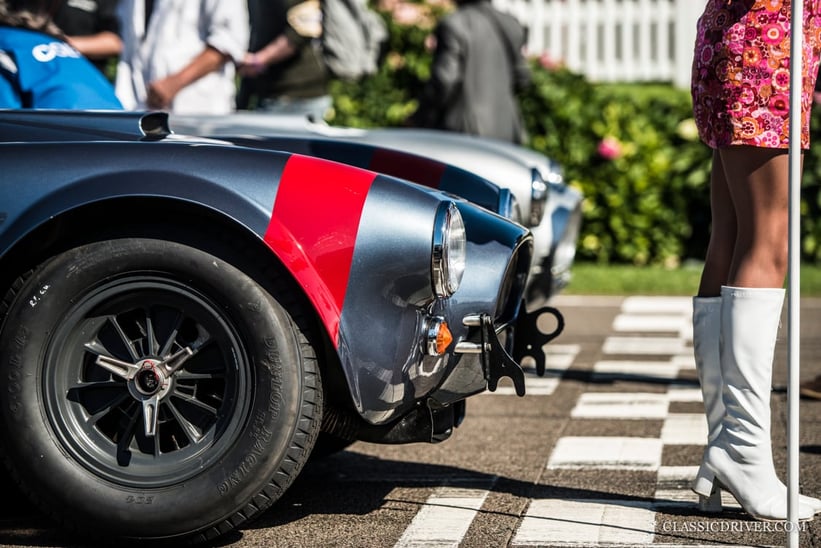 As action-packed and relentless as ever, this year's Royal Automobile Club Tourist Trophy – the jewel in the Revival's crown – was truly one for the books. There were fraught battles throughout the pack, though that for the lead arguably had the crowds most transfixed. After a series of early driver changes, Gordon Shedden's Jaguar E-type and Guido van der Garde's Shelby Cobra became embroiled in a tense fight, the former's agility and lightness proving superior under braking and through the corners, the latter's sheer power simply unrivalled on the straights. Just a few minutes from the end, the two made contact at Lavant corner and Van der Garde's resulting spin gifted Shedden, and his partner Chris Ward, the victory.
To the skies!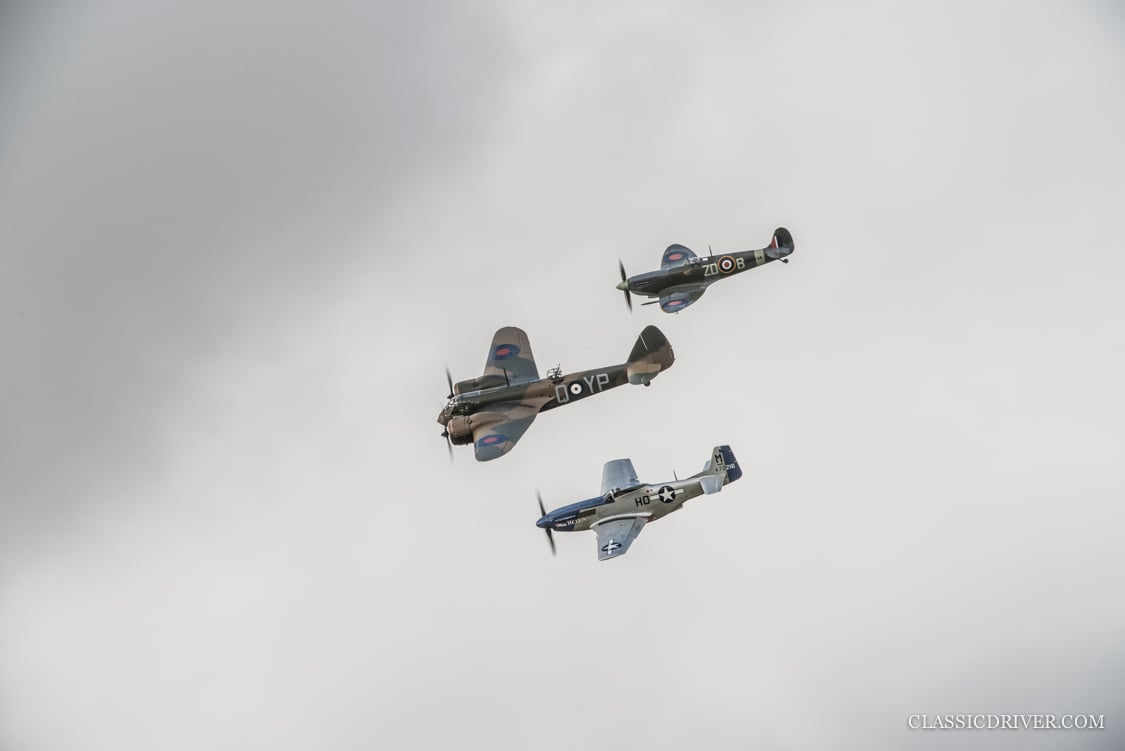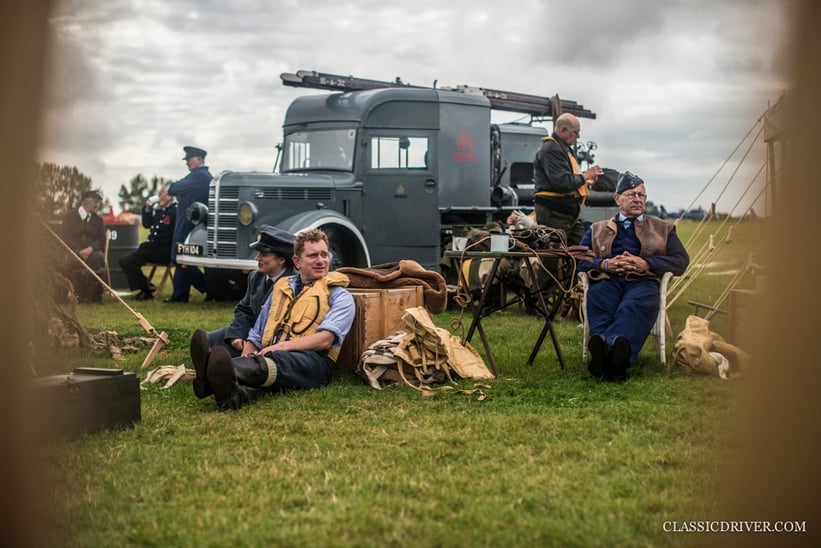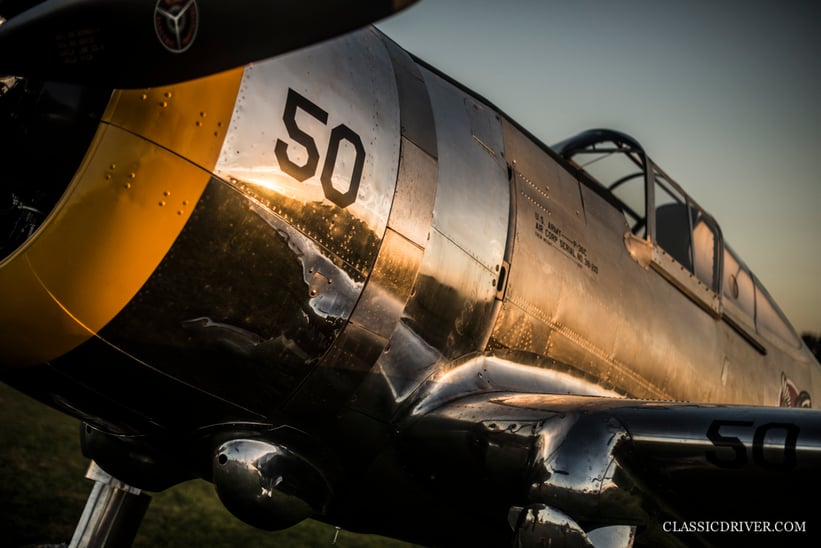 Once again, vintage aircraft added another dimension of immersion to the Goodwood Revival experience, be it a P51D Mustang patrolling the circuit's perimeter at dawn or the world's sole surviving Bristol Blenheim bomber buzzing overhead, flanked by both a Spitfire and Hurricane. Meanwhile, on the ground the Freddie March Memorial Trophy comprised such curios as the deadly WW1 Albatros DVA and the 1966 Andreasson that, if you so desired, could be constructed at home.
Remembering Black Jack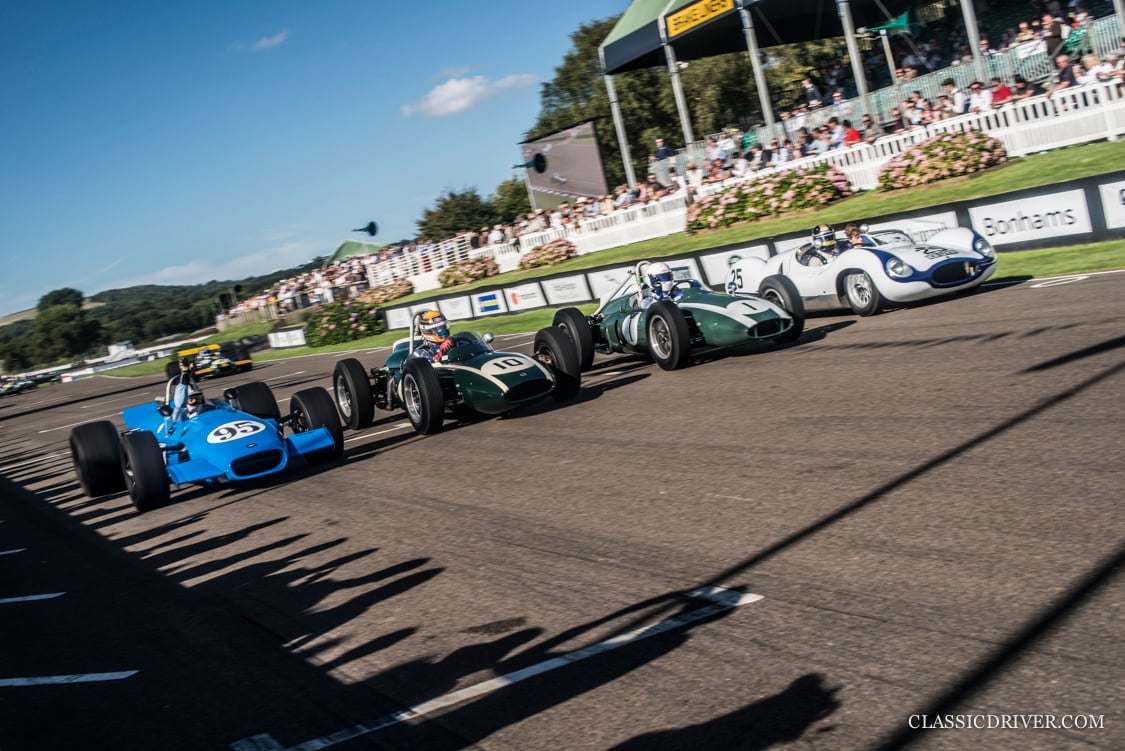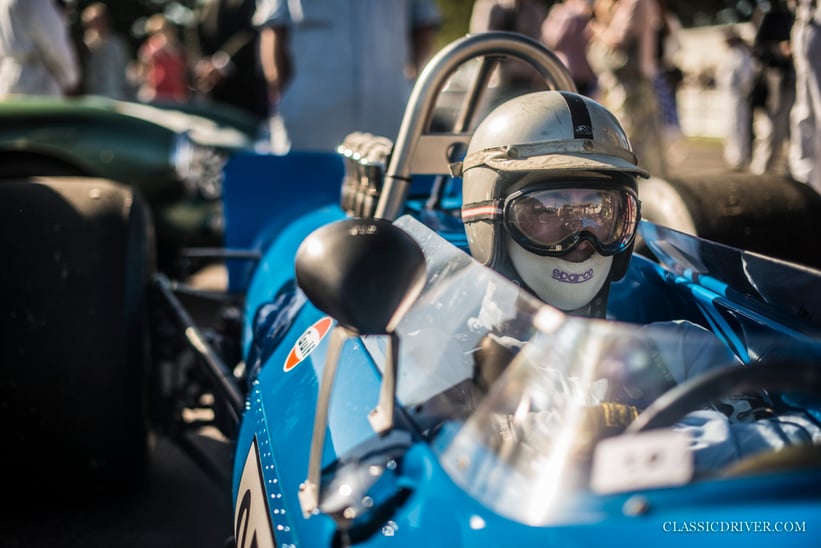 The late, great 'Black Jack' Brabham's remarkable career was also honoured with a parade of his cars, from several different disciplines. Naturally, a raft of the Kiwi's contemporaries took part as well as his son David, who was lucky enough to sample a number of his father's cars including the monstrous BT25 in which Jack contested the 1969 Indianapolis 500.
A worthy addition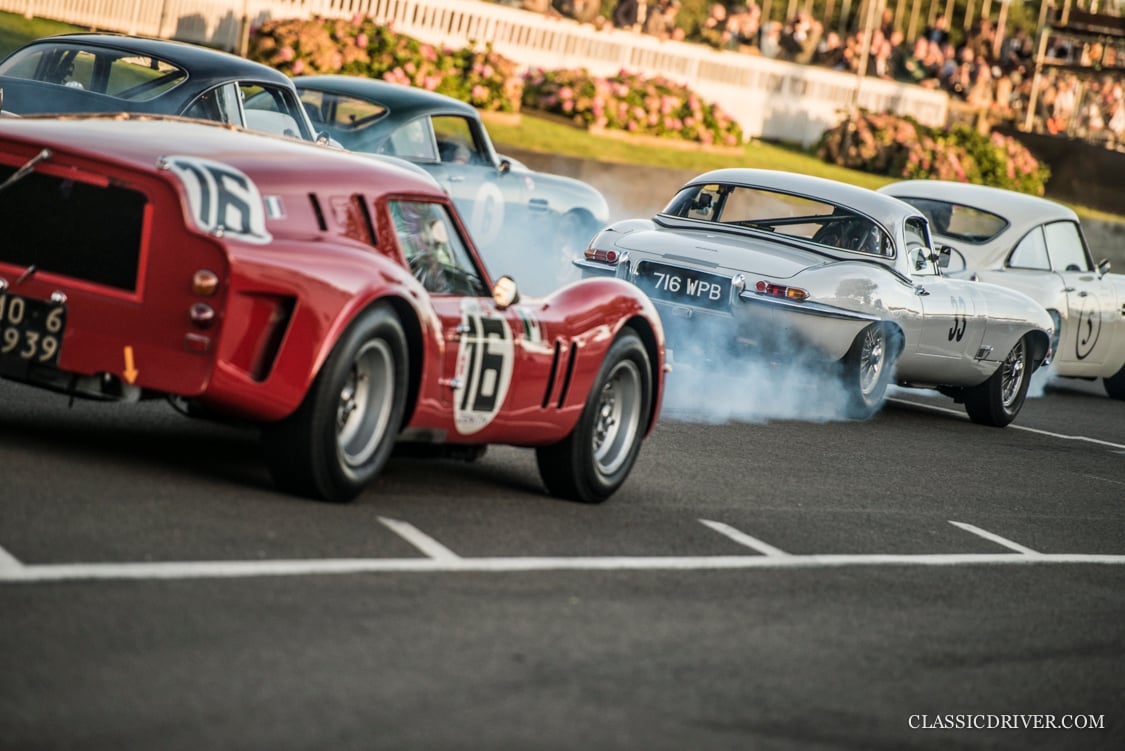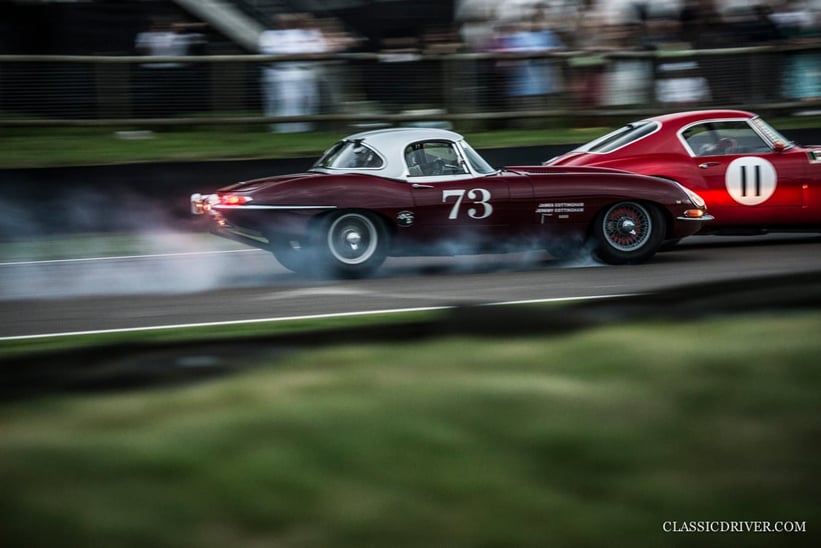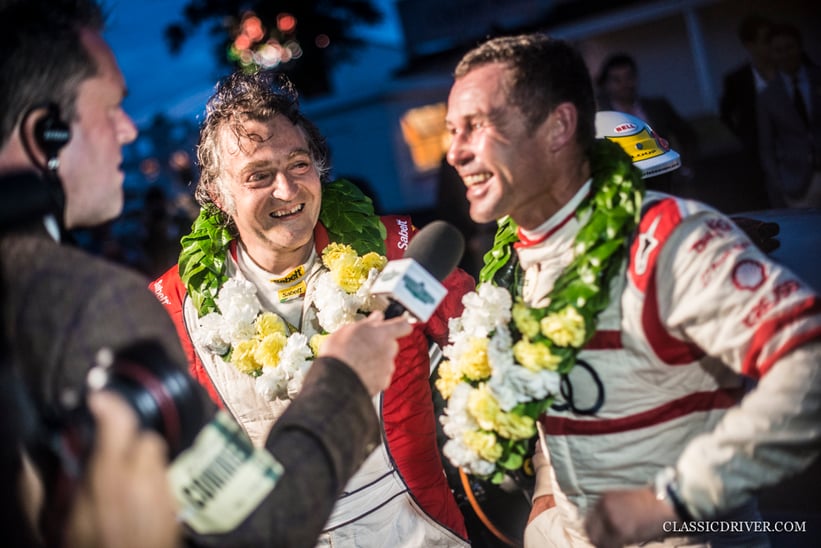 A new addition to the entry list for 2016 was the Kinrara Trophy, a one-hour, two-driver race for pre-1962 closed-cockpit GT cars, held at dusk on Friday evening. The grid was, unsurprisingly, spectacular, with two Ferrari GTOs, a harem of beautiful 250 GT 'SWBs', and several Jaguar E-types. The race was equally impressive; the eventual victory going to Joe Macari and Tom Kristensen's short-wheelbase Ferrari after numerous thrills and spills throughout the race. Fingers crossed it's an addition that's here to stay – it was an utter pleasure to witness such beautiful cars, dancing around the sweeping corners in unison, headlights ablaze.
Britain can make it!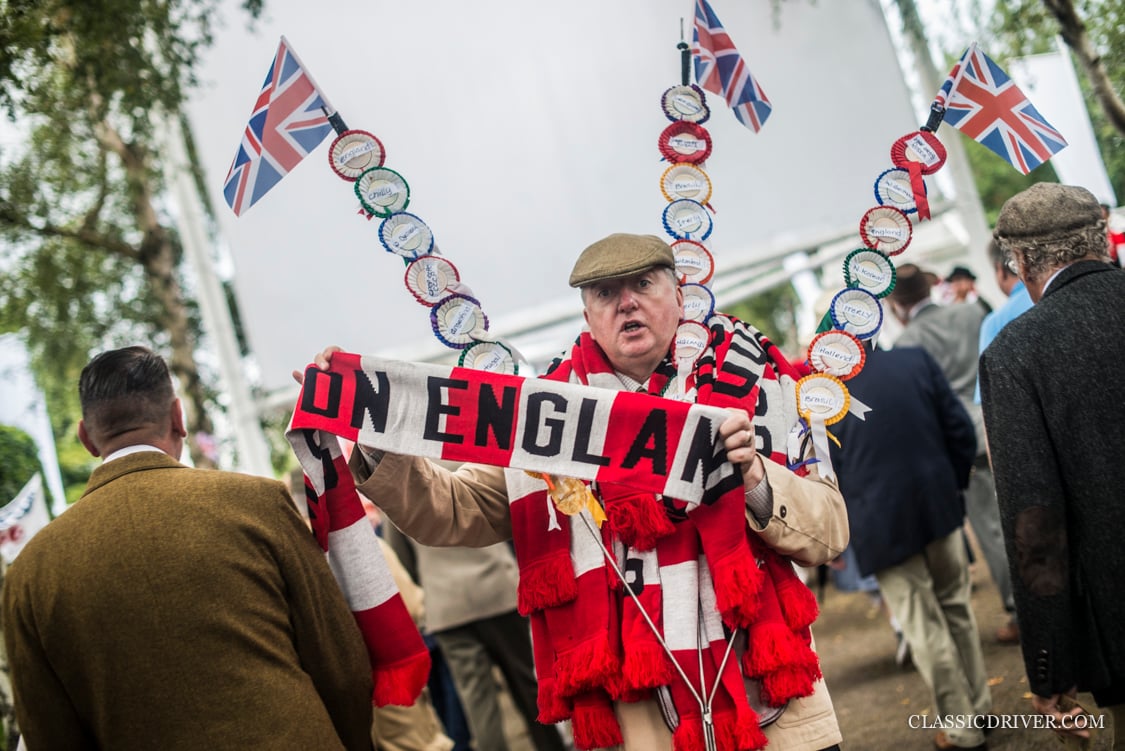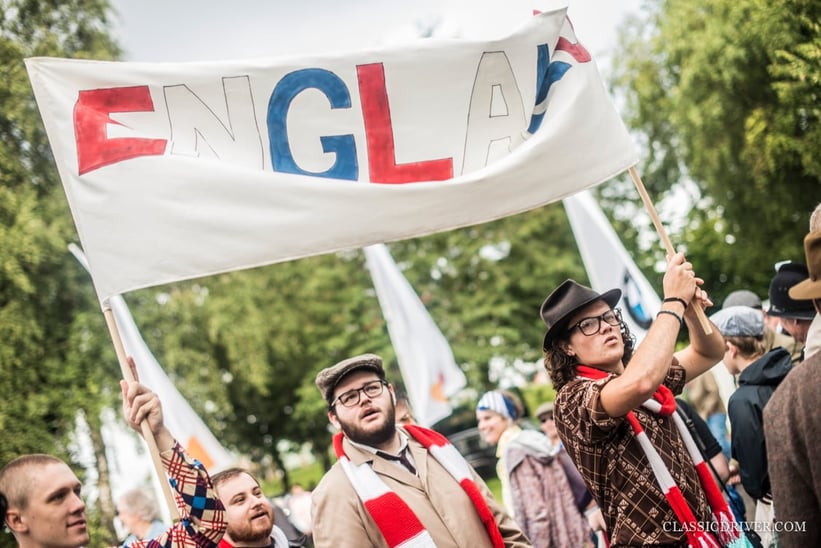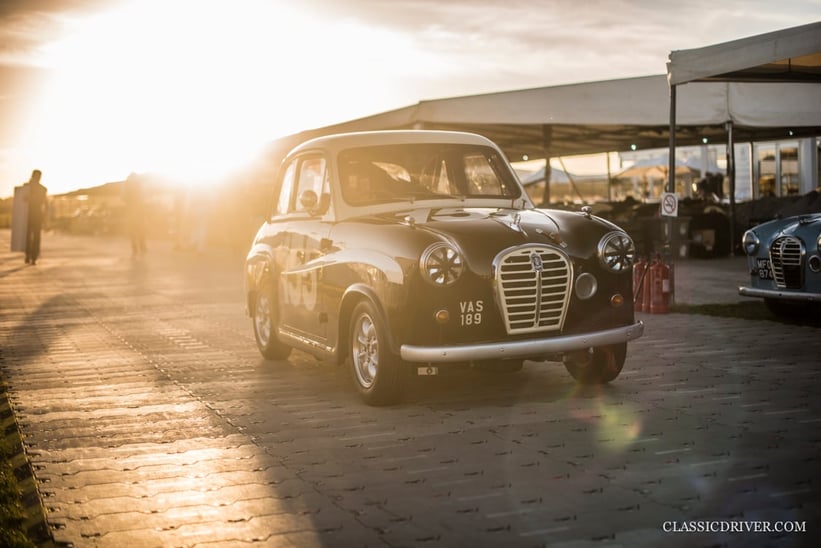 All roads at the Revival last weekend led to… Wembley? England's 1966 World Cup victory was honoured with chanting crowds at the event's entrances and a mock stadium at the entrance to the Rolex Drivers' Club, complete with lookalike young football players training and doting teenage schoolgirls cheering them on. Another exhibition titled 'Britain Can Make It' displayed 'modern' British-made amenities such as the iron, the kettle and the hoover.
Familiar faces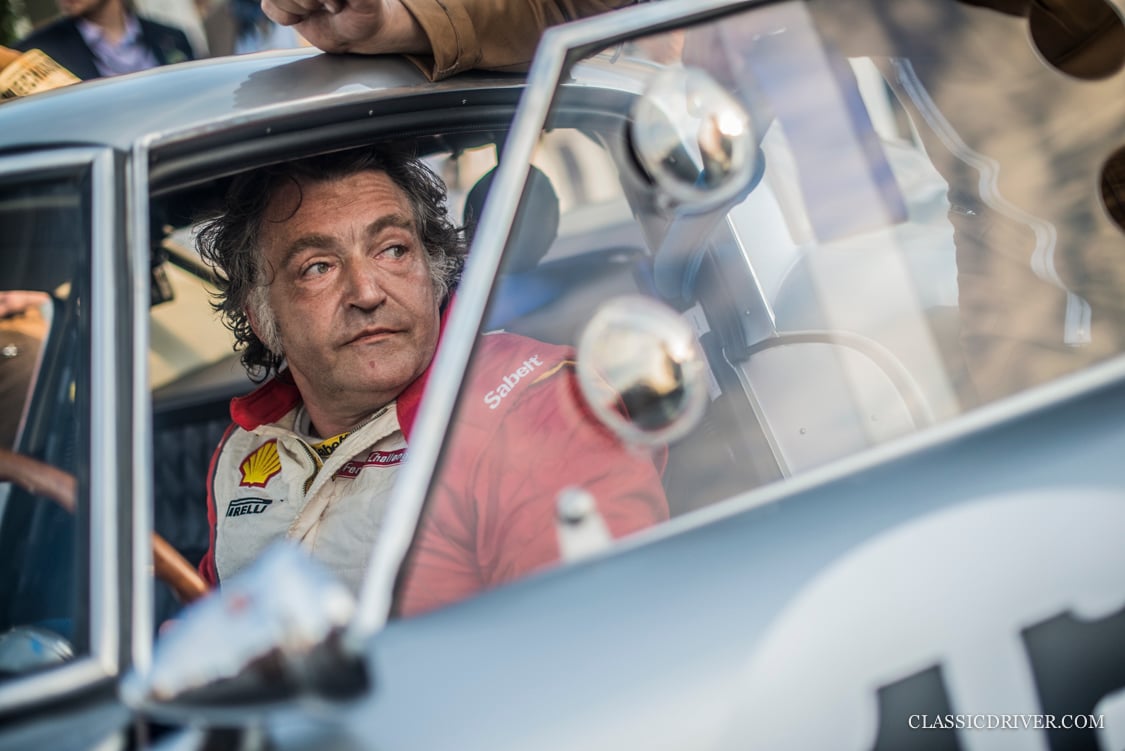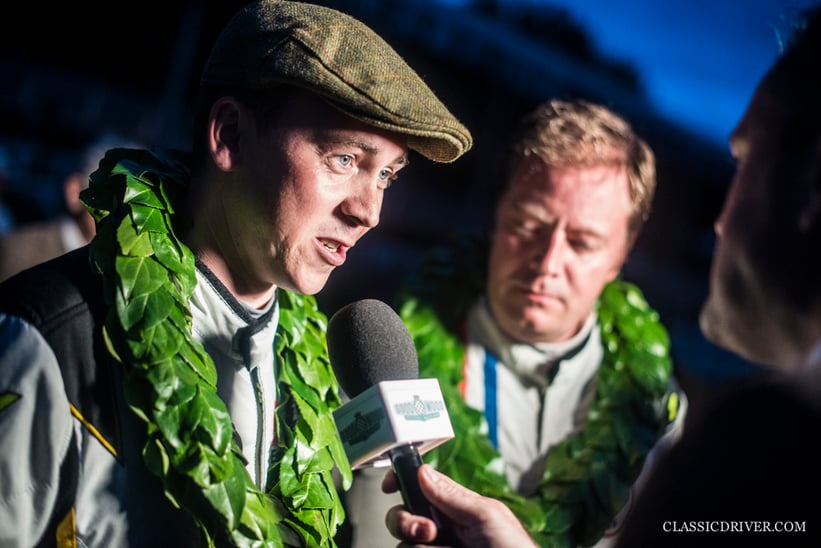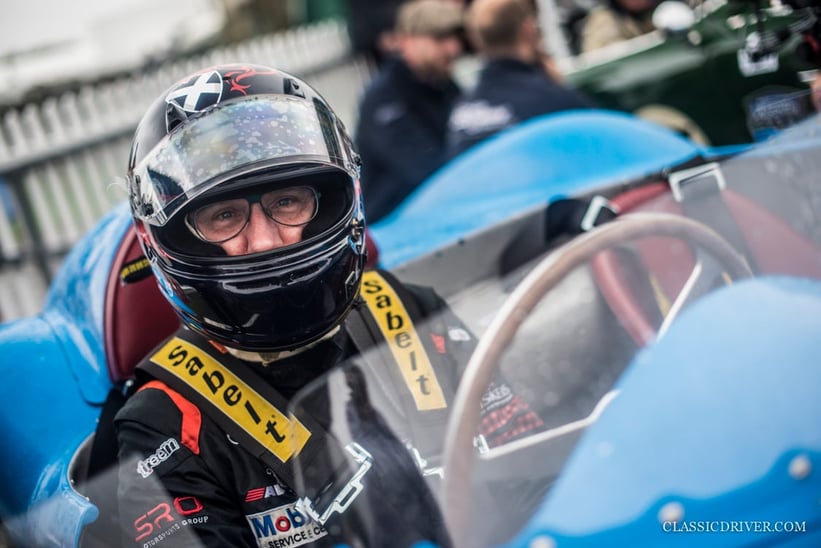 A number of Classic Driver dealers were out in force at the Revival, and with great success. Partnered with the 'Great Dane' Tom Kristensen, Joe Macari scored victory in Friday evening's eventful Kinrara Trophy in his gorgeous Ferrari 250 GT 'SWB'. James Cottingham of DK Engineering – whose mechanics were immaculately tailored by Beaufort and Blake – claimed second in the Kinrara and third in the Sussex Trophy, while JD Classics' Chris Ward was victorious in both the prestigious RAC TT Celebration and the Sussex Trophy. Gregor Fisken scored an impressive fourth place in the Freddie March Memorial Trophy, driving a splendid Maserati 200Si. Peter Bradfield also joined his old friend Fisken in the Freddie March, driving the Nine Hours-winning Aston Martin DB3S.
From cheerful monks to downed paratroopers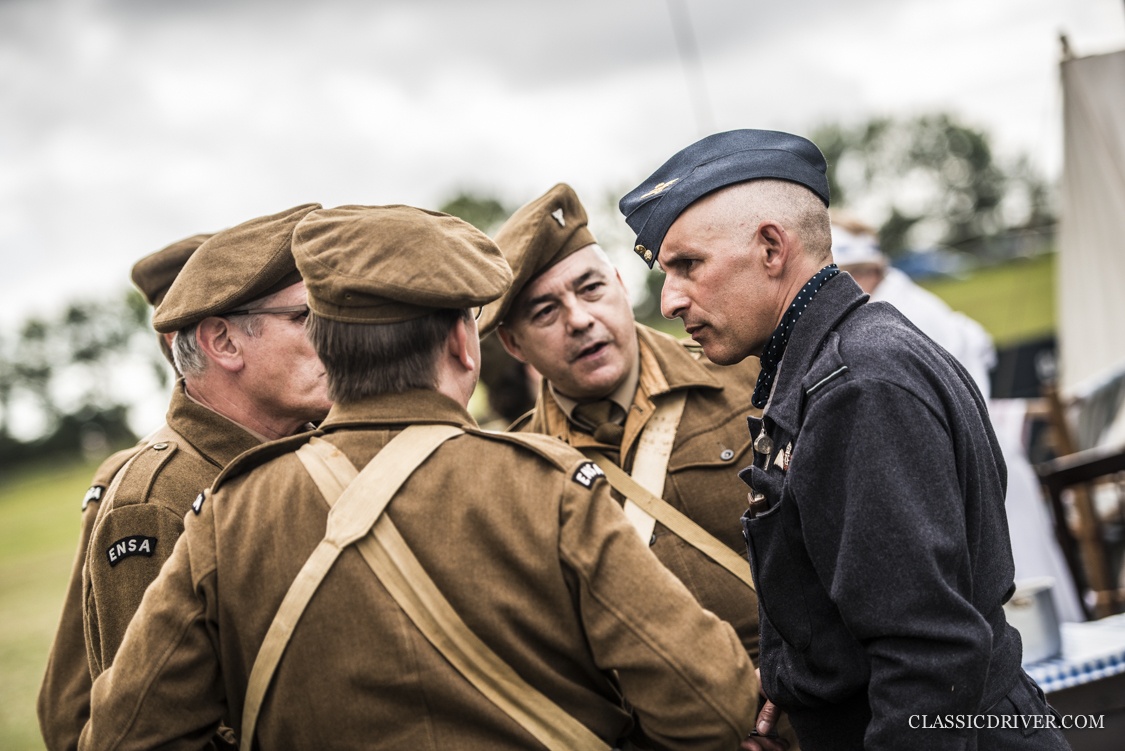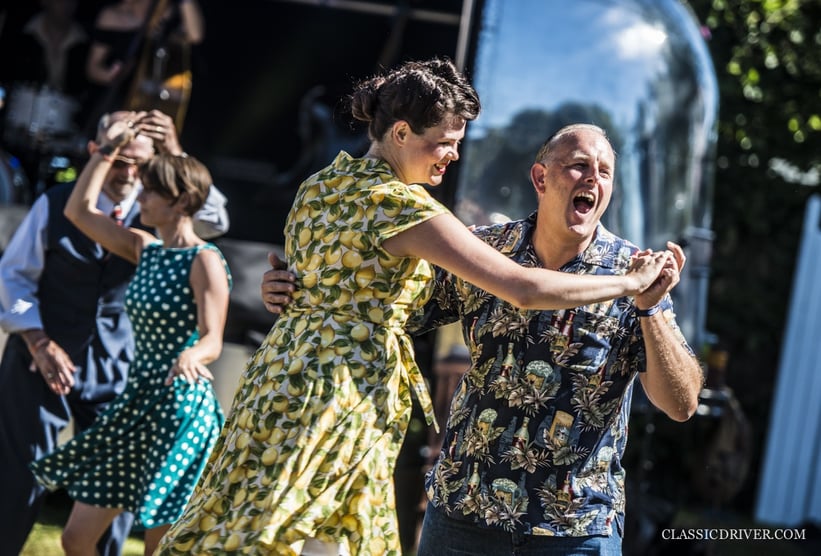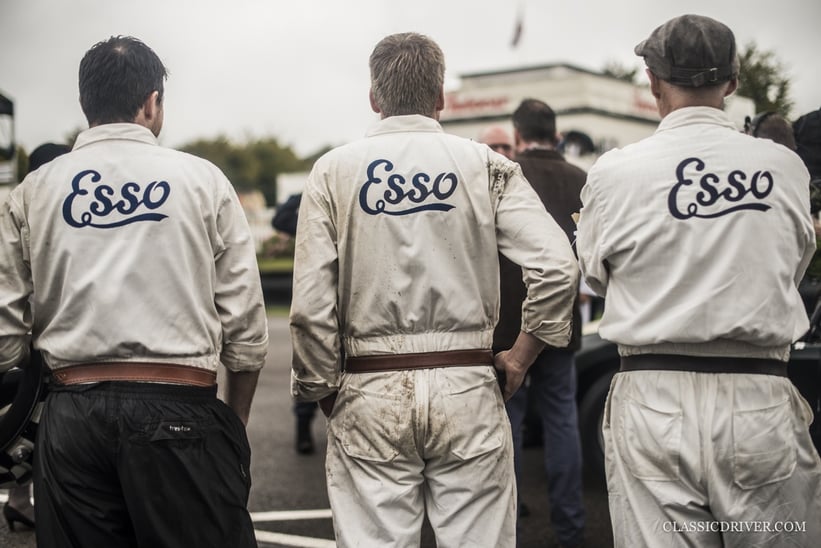 Motorsport might take centre stage at the Revival, but it's the chance to mingle with tens of thousands of time-travellers, dressed to the nines in authentic vintage outfits, that makes the event so immersive. Rémi Dargegen captured the finest styles from this year's event, and you can find the full gallery here.
Photos: Rémi Dargegen for Classic Driver © 2016