And you thought the DB5 was the most beautiful Aston Martin?
If you thought the DB4 was the first Aston Martin with an Italian-built body, you'd be wrong. Four years earlier, the American visionary 'Wacky' Arnolt had Bertone in Turin clothe several DB2/4 chassis, and the resulting roadster may well be the prettiest Aston Martin we've ever seen…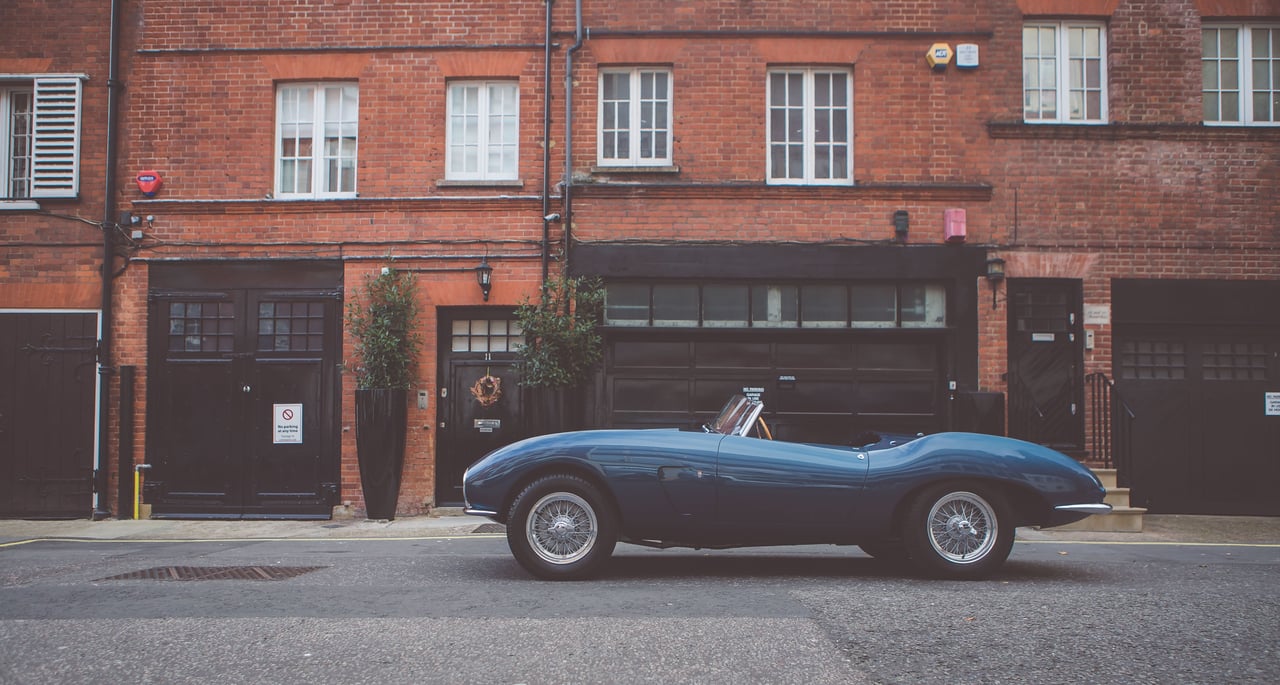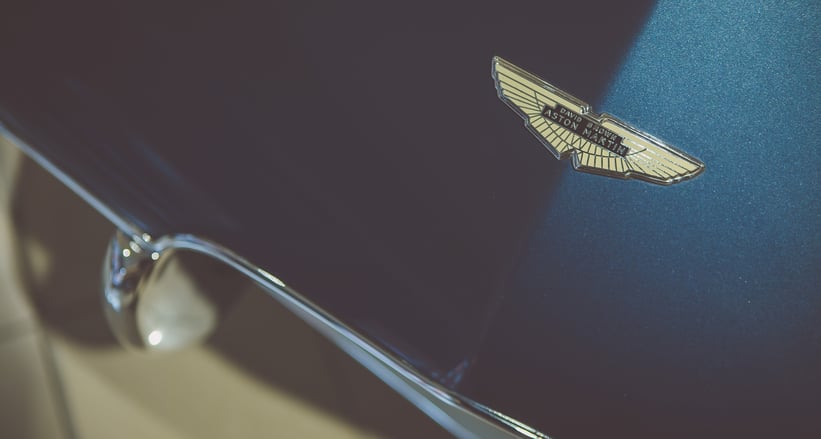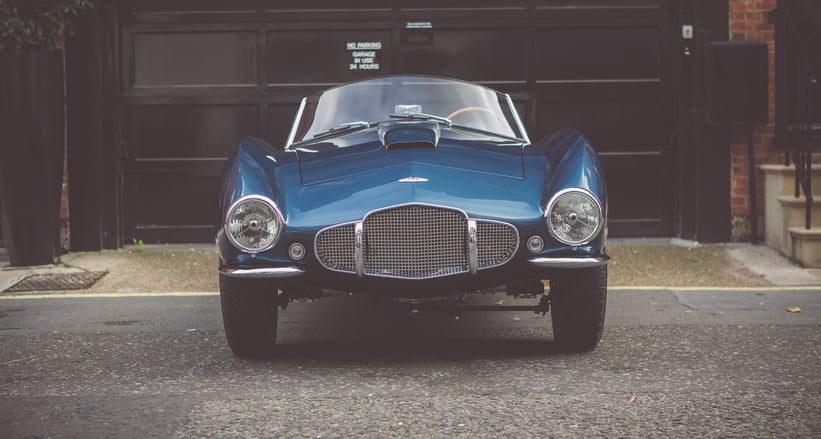 As much as Stanley Harold Arnolt II – known by his friends simply as 'Wacky' – loved British sports cars in the early 1950s, he couldn't help but feel their styling was a little staid, at least in comparison to what the Italians were dreaming up at the time. The young American entrepreneur, who'd pioneered the sale of British cars in America, forged a relationship with Nuccio Bertone and his late father's eponymous company, after ordering a significant number of special-bodied MGs straight from its Turin show stand in 1952.
Reliable and sturdy British mechanicals married to exciting Italian bodies – it was a recipe in which Arnolt was so confident that he felt obliged to share it with the old English automotive establishment, namely David Brown of Aston Martin, whose cars he distributed in Chicago. He ordered eight new DB2/4 chassis to be shipped directly from the Works in Feltham to Bertone in Turin and bodied by the Carrozzeria's talented young designer Franco Scaglione. At the time, Alfa Romeo was squeezing as much creativity out of Scaglione as it could for its ultra-aerodynamic 'BAT' cars, which would go down in history as some of the most outlandish and innovative concepts ever created.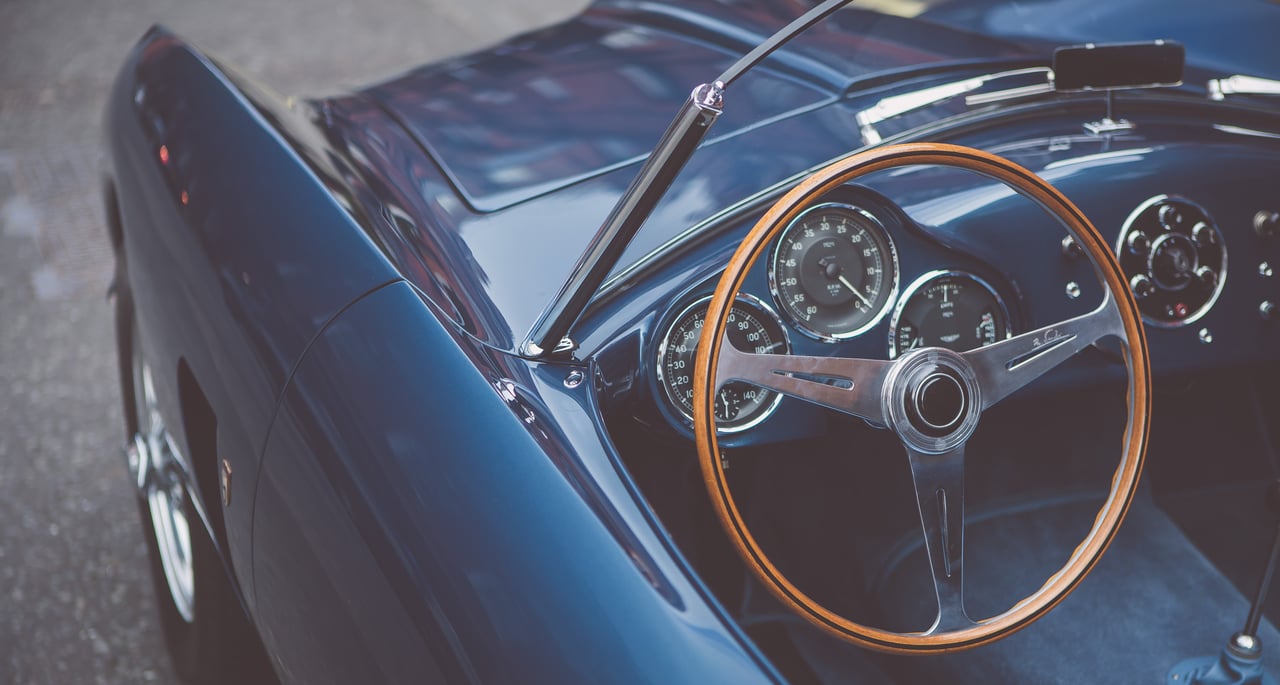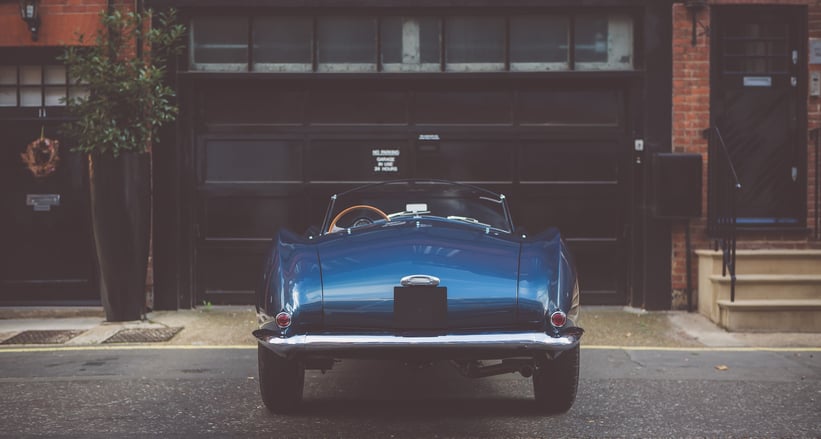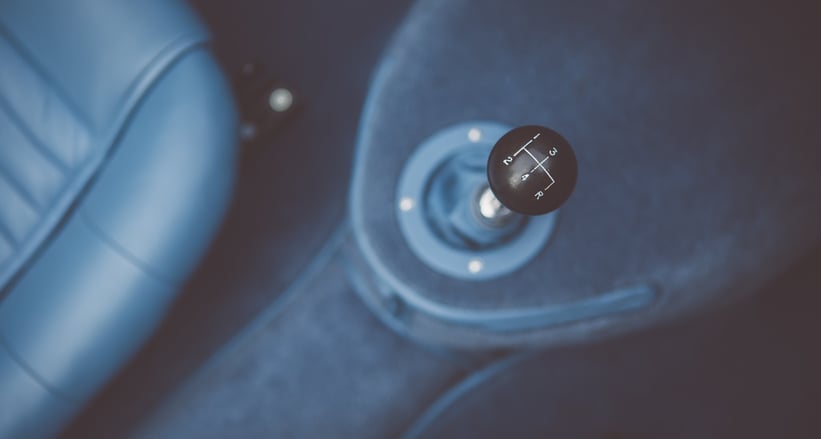 Of the eight DB2/4 chassis, three received graceful roadster bodies, of which the car you're currently ogling was the only example built to 'Deluxe' road specification, with side screens, chromed bumpers, a grille in the nose and a folding canvas roof. This was namely in a bid to impress David Brown and, just perhaps, persuade him that this was indeed the future of the British sports car. The car was promptly stowed in the hold of the MV Britannic, and set sail for the 1954 New York Motor Show, where Brown, who was in America on motorsport duties, was due to pay a visit.
Arnolt was so keen to make an indelible impression on Brown that he even affixed the iconic Aston Martin wings to the car's svelte nose. Alas, the effort was in vain – Brown apparently shrugged off the Bertone Spyder with nothing but a mere glance, and that was that. Ironically, the Frank Feeley-designed DB3S sports-racing car that followed soon after in 1954 shared a considerable resemblance with the Bertone and, just four years later, Aston Martin would turn to Carrozzeria Touring in Milan to clothe its new DB4. It seems ol' Wacky was onto something, after all…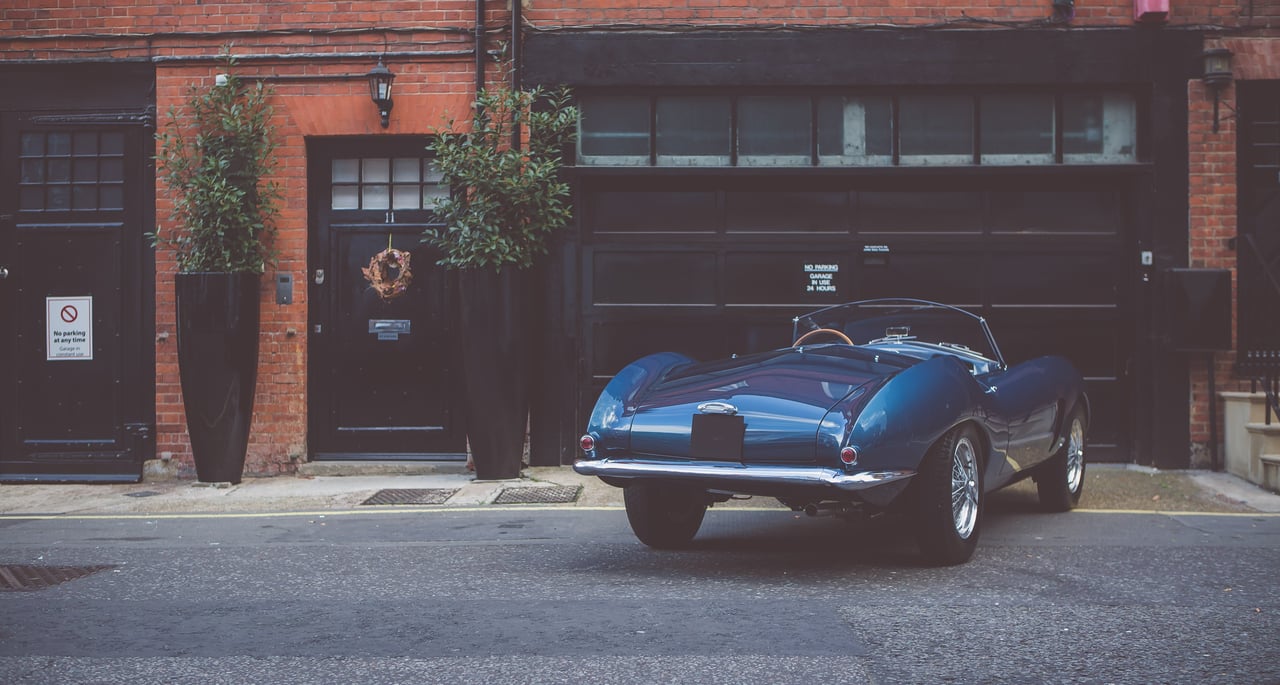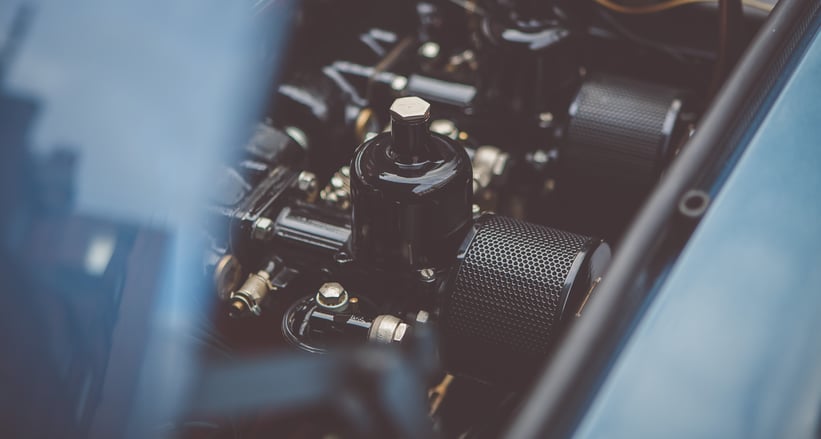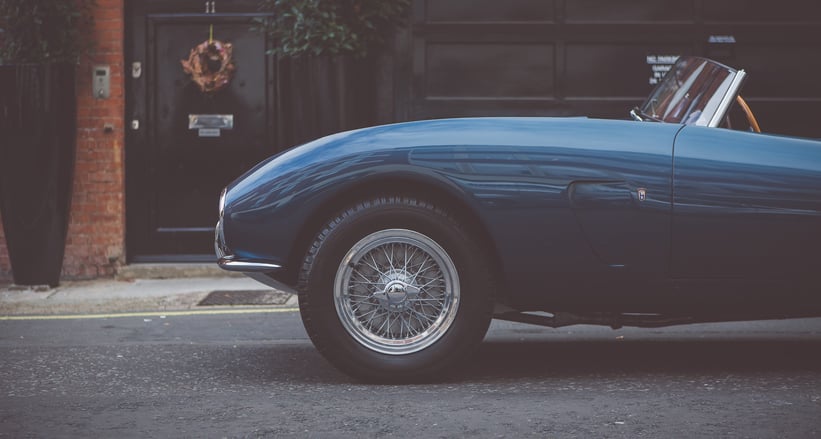 Under the bright lights of JD Classics' Mayfair showroom, the gleaming 'Chichester Blue' beauty makes even the DB5 Vantage sitting alongside look ordinary. This car is desperately beautiful, with its prominent waistlines sharp enough to slice bread and a pert posterior that sweeps gently upwards, echoing the pronounced nose. And the snug interior is equally special, comprising stunning details such as the sporty bucket seats, way ahead of their time, and the dominant Nardi steering wheel ahead of that intricate triangular dial arrangement.
The overwhelming public reaction to the car in London today is, we imagine, just as extraordinary as it was back in 1954. In fact, we've never seen so many people draw so quickly for their camera phones – even outside Buckingham Palace, our burbling blue beauty is turning more heads than the Changing of the Guard, much to the irritation of a number of different tour guides. Other drivers are only too happy to wave us out of junctions, and Hyde Park Corner – an unsettling task for even the most experienced behind the wheel – is a breeze, as traffic tiptoes around us, even if it's just to get a better view. "The Bertone Spyder was light years ahead of its time," comments Dylan Miles of JD Classics. "There's no doubt that this is one of the most significant Astons in existence. To quote Coco Chanel, 'Fashion fades, style remains'."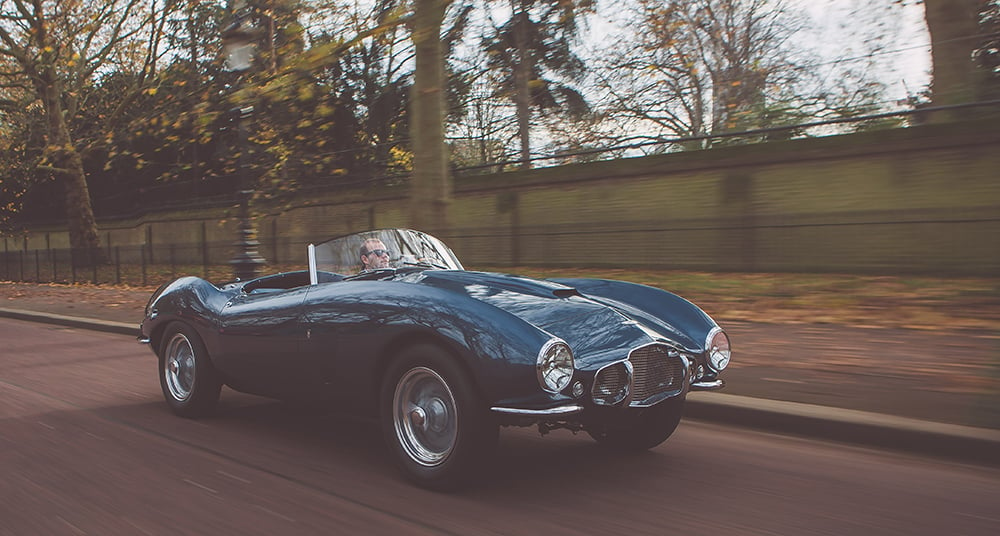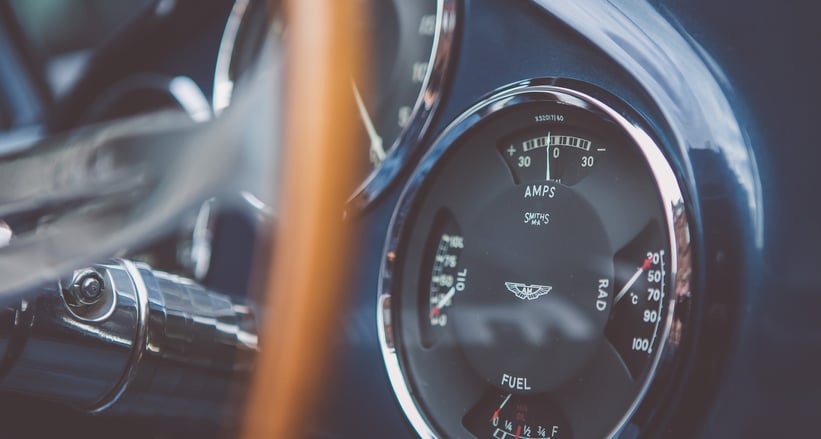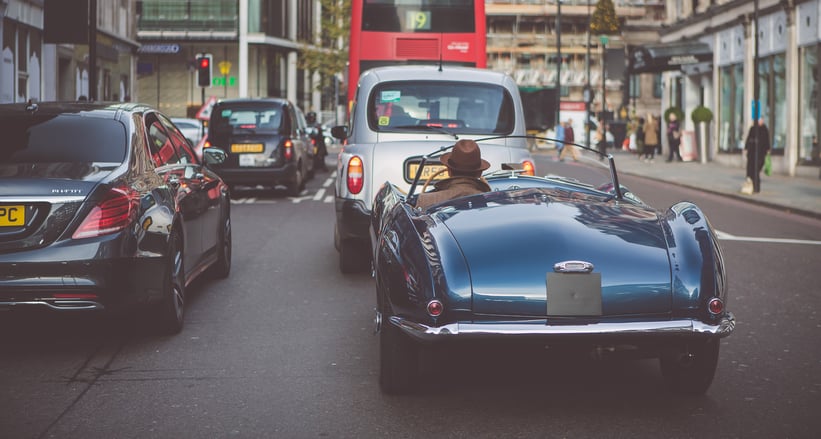 Even if David Brown had been bowled over by the Bertone Spyder on that day in New York back in 1954 and entered into talks with Arnolt and Bertone, we don't think Scaglione and the folks at Bertone could have built a finer car than this one. By its hand-built nature, it's certainly not perfect, but it comes close. Much of its charm is knowing that there isn't another one built to the same specification or with a body as sensational anywhere else in the world. This special roadster is, deservedly, part of the Aston Martin legend, and a unique reminder of what could have been.
Photos: Adam Tait / Stoked Up for Classic Driver © 2016