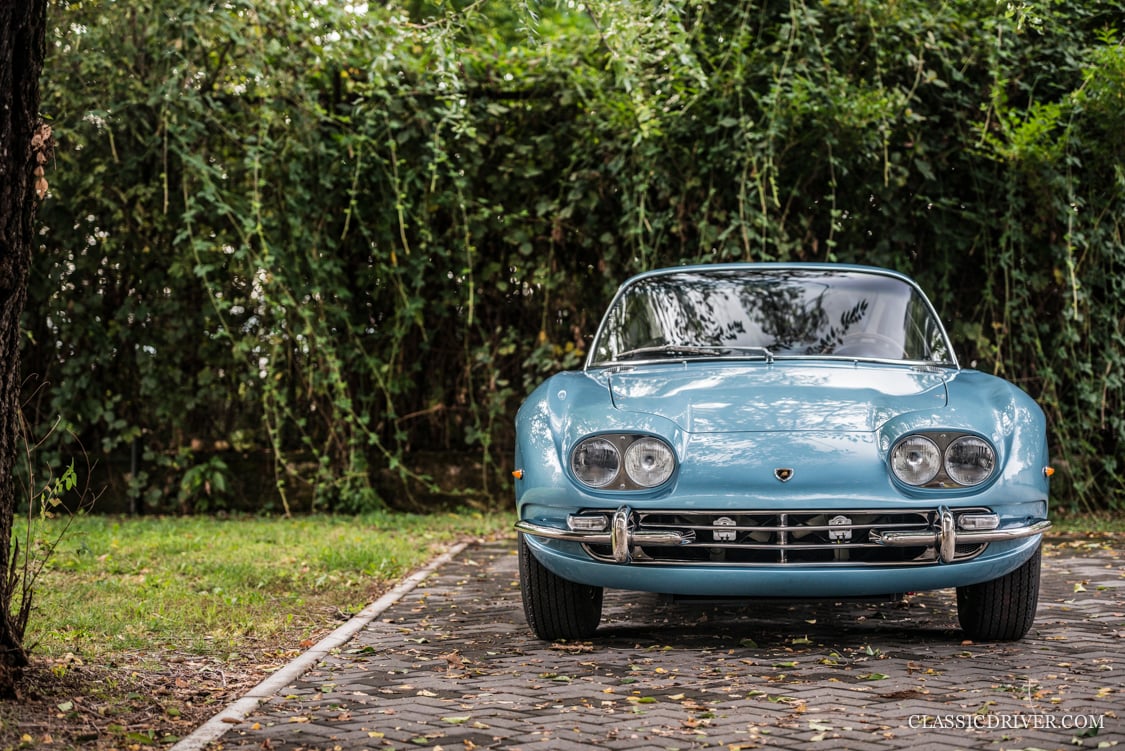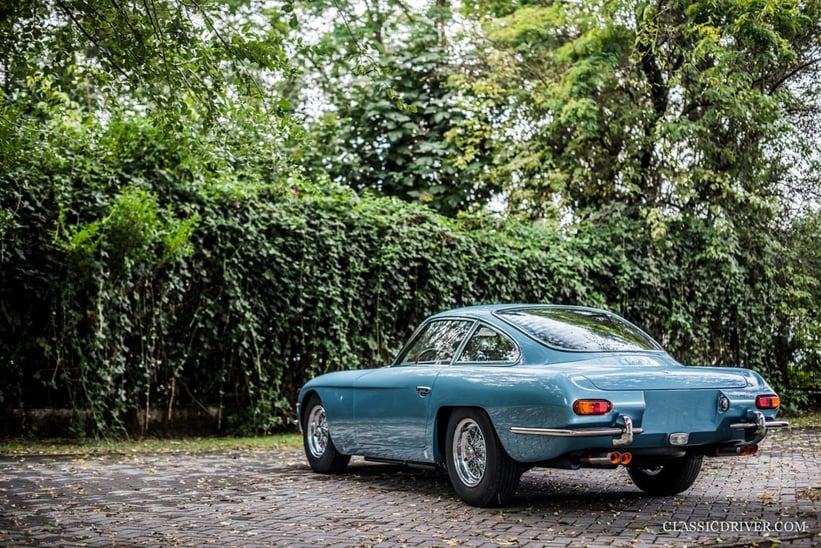 As the likes of Enzo Ferrari, Colin Chapman and David Brown have shown us, one of the natural perks of owning your own car company includes being able to use special, one-off or pre-production cars on your daily commute. And why would it be any different for Ferruccio Lamborghini who, in 1965, was happily witnessing his first production model, the Lamborghini 350 GT, rolling off the line at an increasing pace?
Perks of the position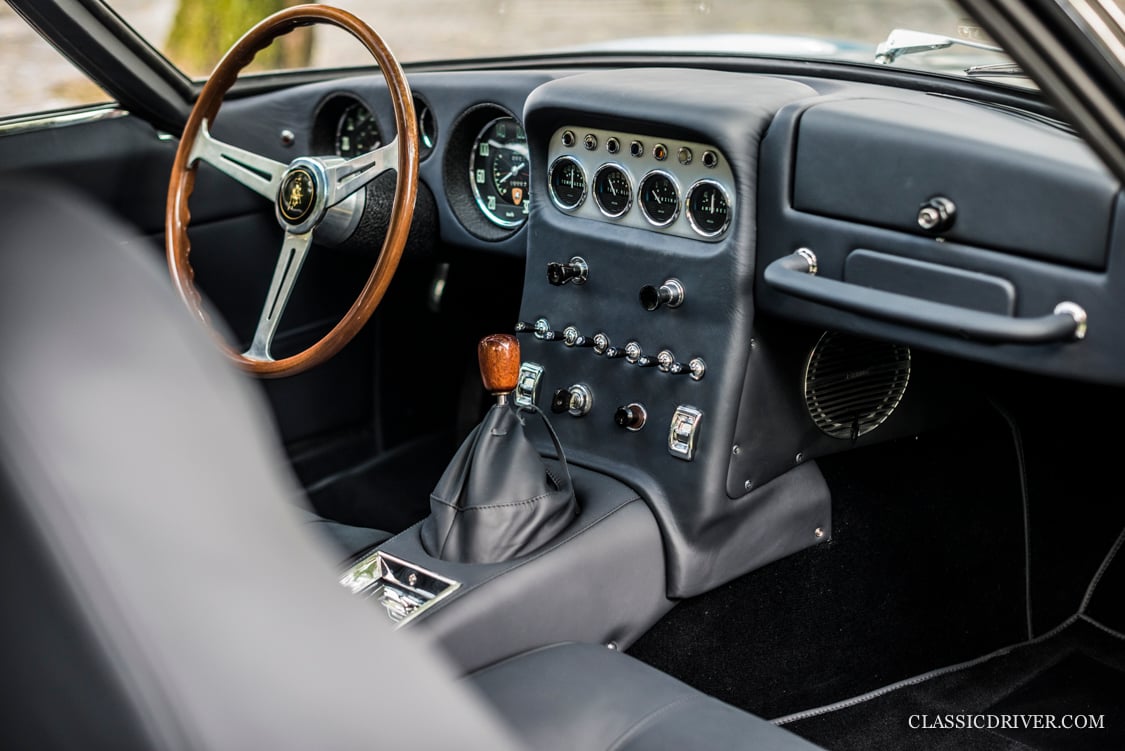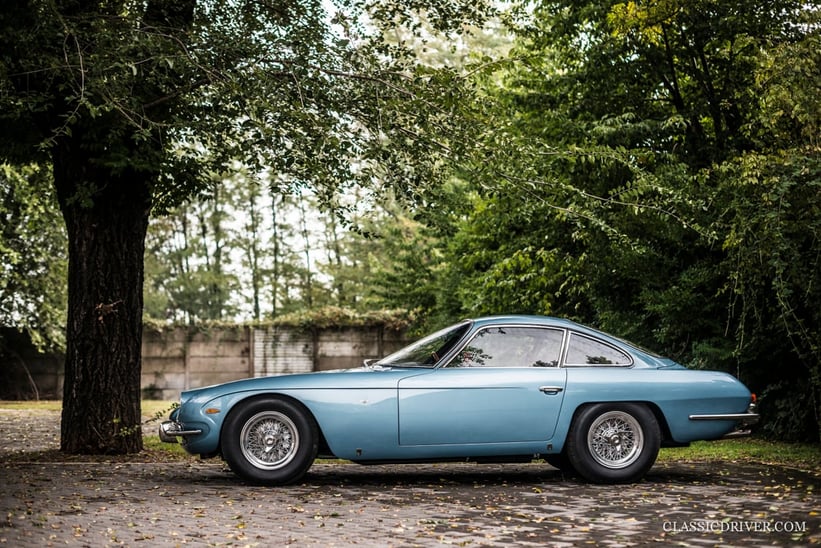 Exercising his CEO status as any of us would, Ferruccio selected chassis #0265 as his new company car at some point after it had returned to the factory from Milan, where it had been mated to its aluminium Superleggera body by Carrozzeria Touring. He subsequently instructed his men to install several mechanical upgrades. However, this wasn't merely to symbolise his status; Ferruccio's 350 GT would also effectively become a rolling test-bed for improvements that would help inform those applied to the 400 GT 2+2, which wasn't to be revealed until the 1966 Geneva Motor Show the following year.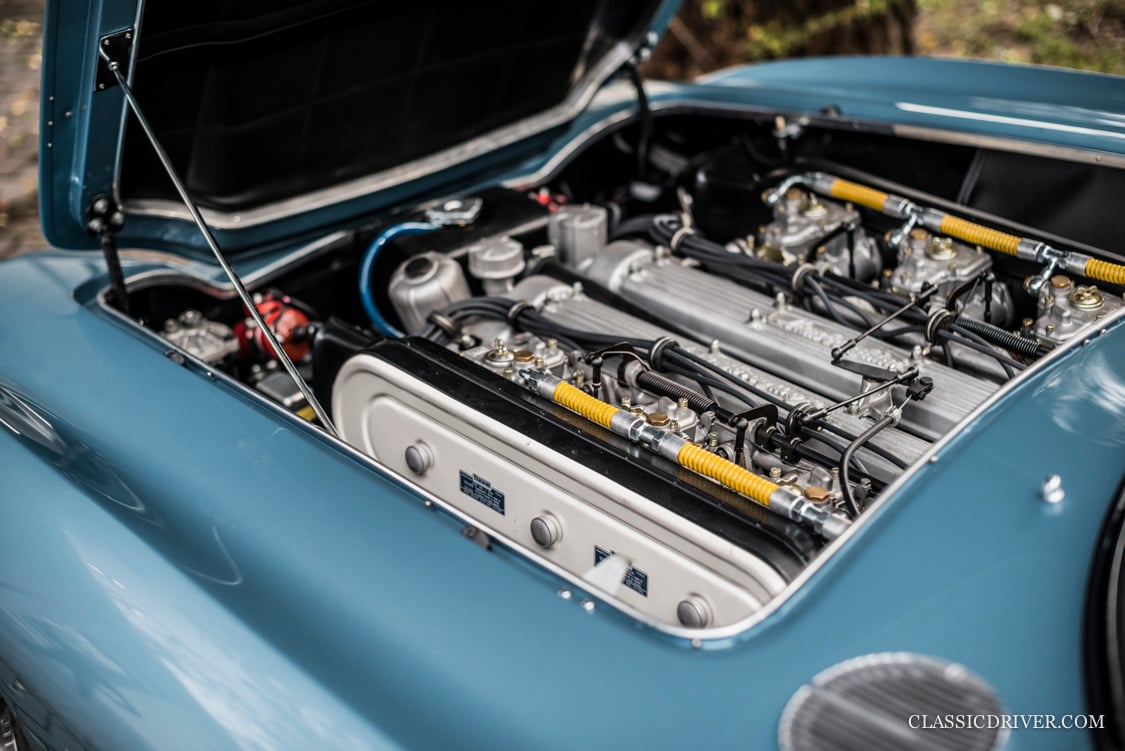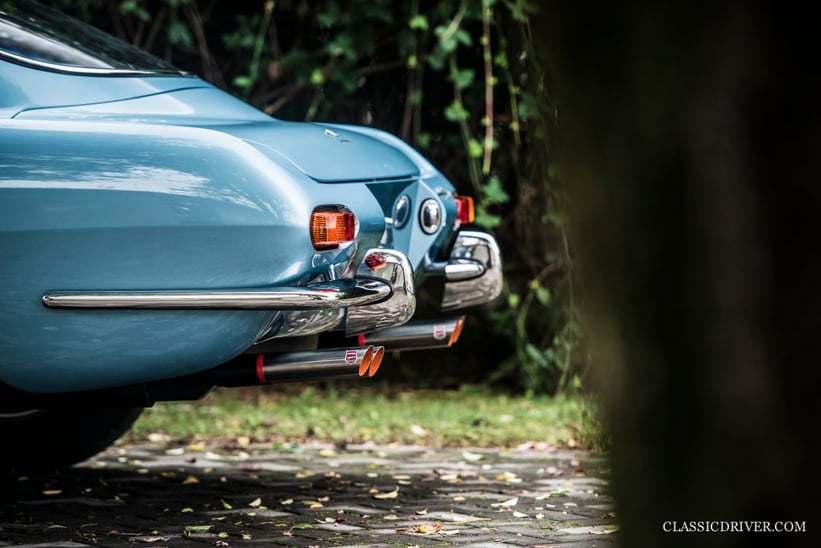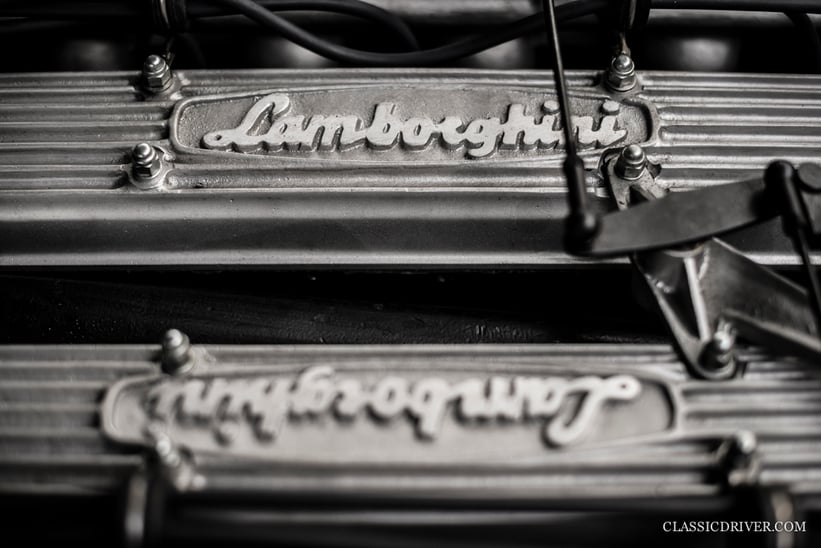 It was equipped with revised versions of the ZF gearbox and Salisbury differential and, perhaps in the knowledge that the steel-bodied 2+2 would be heavier and require more power, a new 4-litre V12. Ferruccio would certainly have enjoyed the combined merits of lightweight aluminium coachwork and more potent V12 when blasting through the switchbacks of Sant'Agata Bolognese which, due to the esteem in which the local law enforcement held him, had become his personal testing grounds.
A fateful trip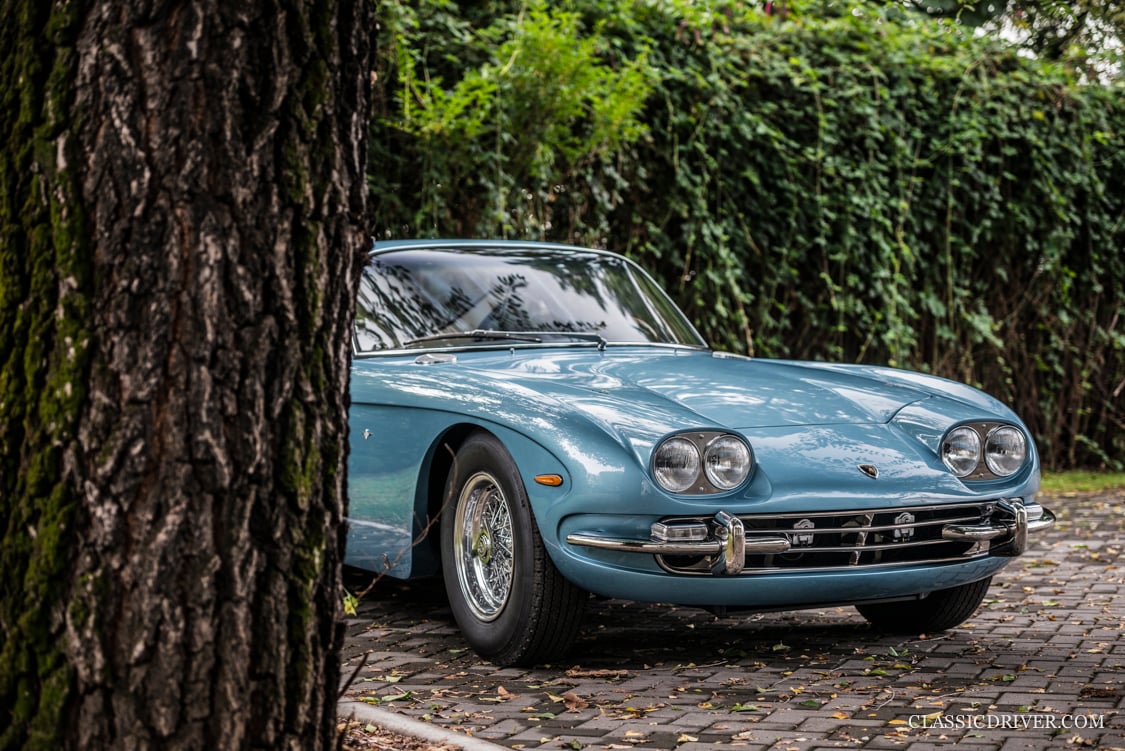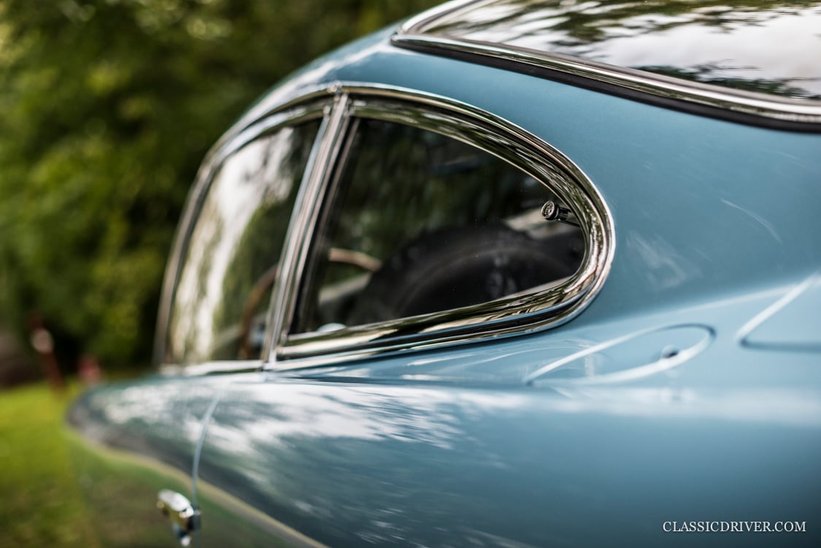 Eventually, the 350 GT was inevitably moved on, and it found a new owner in the USA who was equally ambitious as Ferruccio, yet thankfully not as industrious. Perhaps unaware of the car's provenance (or ignorant to its importance), the American had the crackpot intention of trying to convert it into some kind of pseudo-Miura, using bits and pieces from other models. As fate would have it, he never managed to complete the sacrilege – however, the car was left in a broken-down state for an extended period, in desperate need of expert hands to massage it back to life.
Interestingly, it was only after purchasing the car that the current owner discovered its provenance, and duly commissioned Touring to complete a full restoration. As the Milanese coachbuilder had not only bodied the car in period but also still uses the same production processes, it was selected for its expertise and faithfulness to originality, along with its respect towards any remaining body panels that could be sympathetically salvaged rather than hurriedly replaced. After a two-year restoration, the 90-year-old Carrozzeria has now returned the car to the original splendour in which Ferruccio originally enjoyed it – just in time for what would have been his 100th birthday.
A unicorn in a sea of horses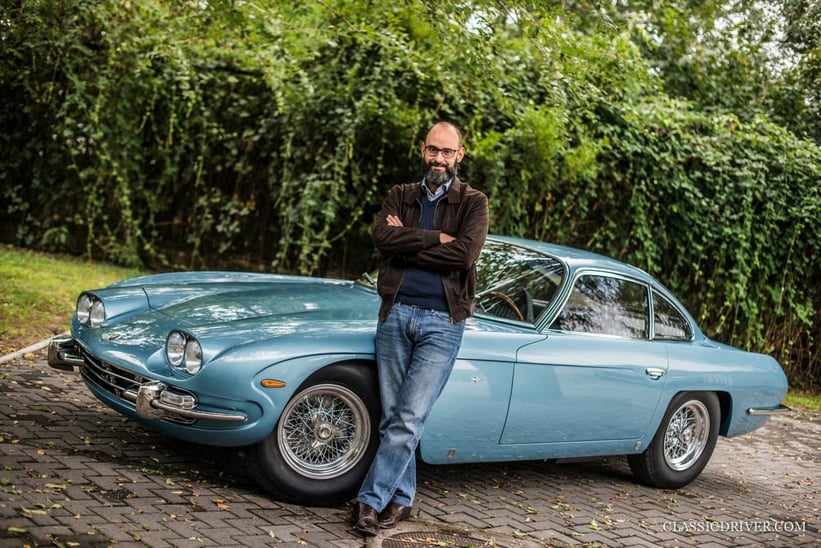 "The owner entrusted us with this car because it has an exceptional intrinsic historical value," says Andrea Dragoni, in charge of both this project and Touring's Classic Car Department. "Initially, it seemed impossible to complete a car that was so badly damaged, had been abandoned for years and was missing quite a few parts. Our knowledge of the model, alongside the amazing capabilities of our team, allowed us to deliver a final product of which we are exceptionally proud, and this 350 GT is once again free to maraud through the winding roads of Sant'Agata Bolognese – just as it did during Ferruccio's ownership." We're sure if there was one car he could choose to gently patrol his vineyards in the heavens, his unicorn Lamborghini 350 GT would certainly be on the shortlist.
Photos: Rémi Dargegen for Classic Driver © 2016