"At the start of the 1973 season, Kremer took delivery of two brand-new RSRs – I shared one with Paul Keller, and the other was run for Clemens Schickentanz," says John Fitzpatrick, often labelled as one of the best Porsche drivers in history. "At the Spa 1000kms, my car broke so Schickentanz and I shared this car, qualifying between the Works Martini RSRs. It was a huge leap forward from the 911 S with which I'd won the inaugural European GT Championship the season before."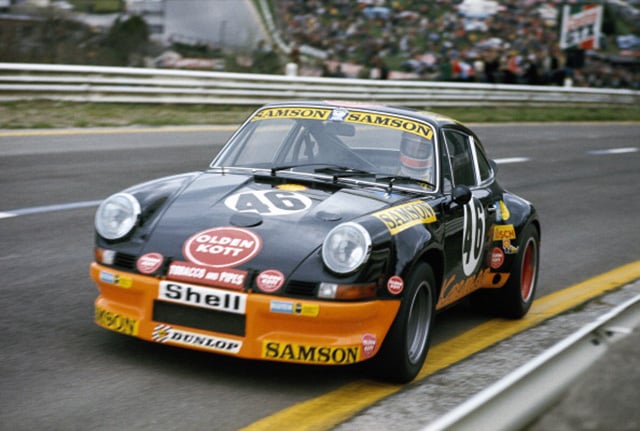 But for the rest of the 1973 season, with Fitzpatrick's contract with Ford's factory team taking priority, it was left for Schickentanz to use this car to fly the Kremer flag in the GT Championship – which he ultimately won.
A well-matched pair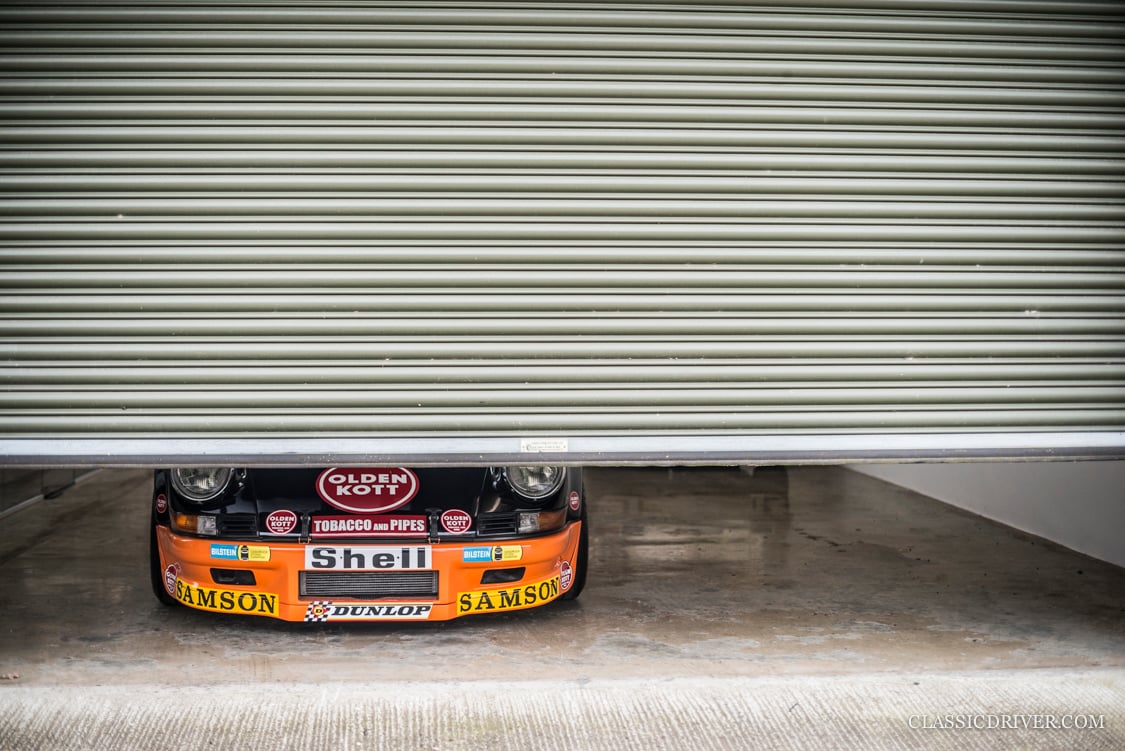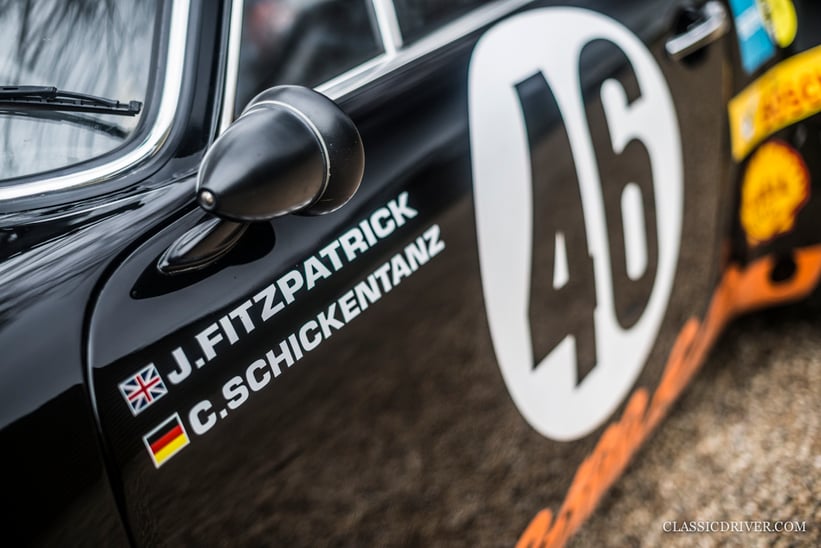 Ironically, Fitzpatrick would race against Schickentanz's RSR with his Capri RS at the Nürburgring 1000kms, and later at Hockenheim. "They were fairly equal in performance, despite the Capri being run by a factory team," the Englishman recalls. "The Capri had the bigger engine so would pull away on the straights, but since the RSR was a fair bit lighter and had the ducktail for a bit more aero, it would make up time in the corners. They were well-matched over a lap at most circuits."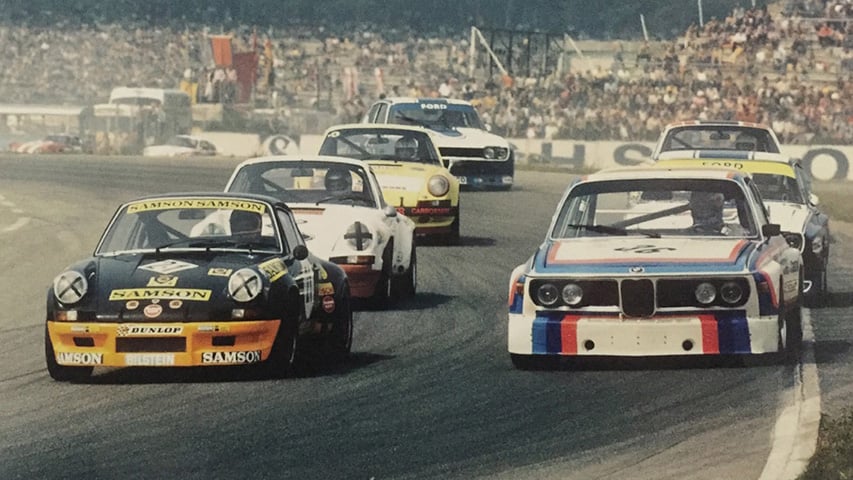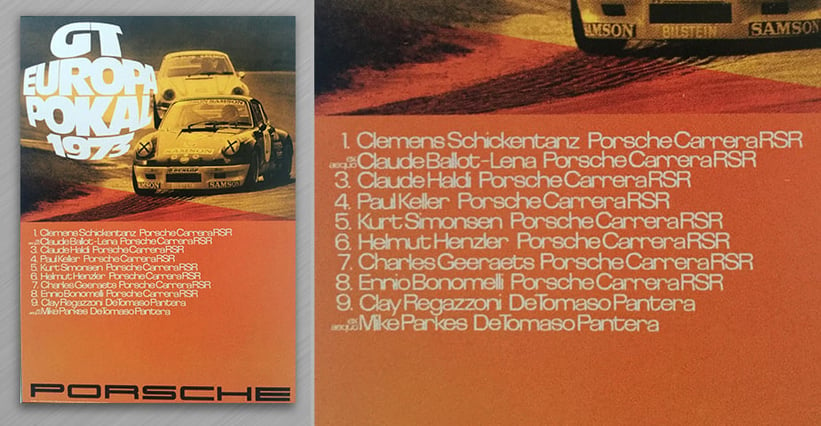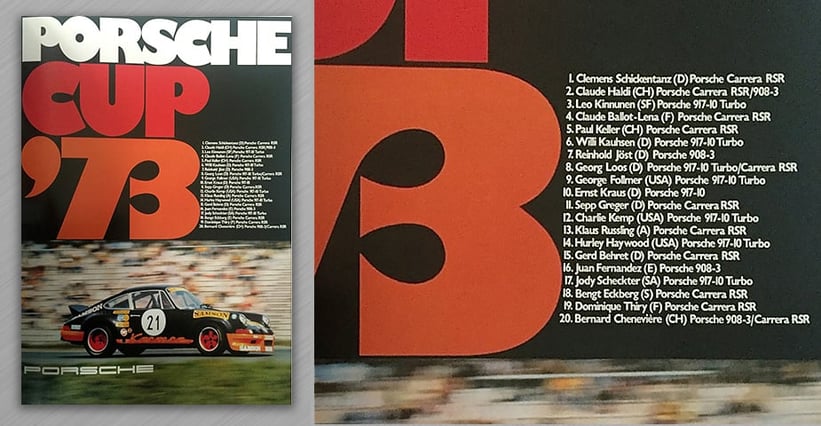 After Schickentanz claimed the European GT title, he was also awarded that year's Porsche Cup – and both accolades were immortalised in Erich Strenger's official Porsche celebration posters at the behest of Porsche's motorsport PR mastermind, Huschke von Hanstein.
Proven adaptability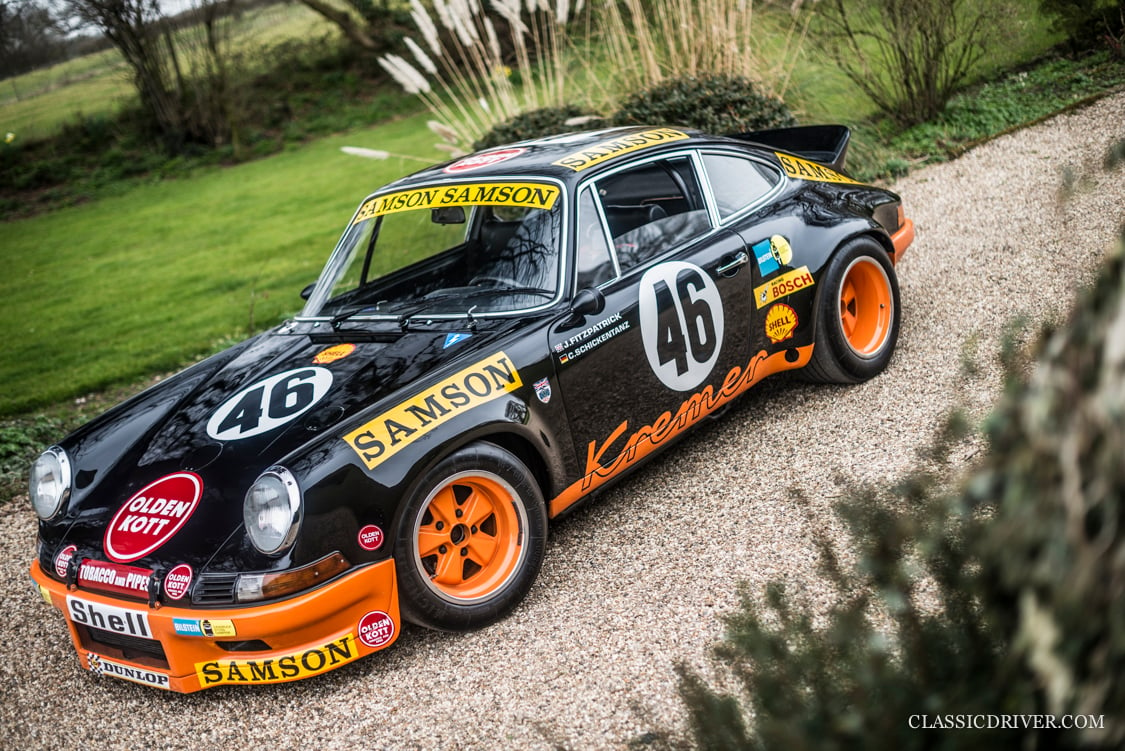 The competitive exploits of this RSR – chassis 0885 – by no means ended there, despite Kremer upgrading to a new 3.0 RSR for Fitzpatrick's assault on the 1974 EGTC (which he ultimately won). Accomplished privateer Hubert Striebig purchased the car at the end of the 1973 season, upgrading it to 3.0 RSR spec ahead of forays that included two consecutive Le Mans 24-Hour races. By this point, it was well-proven in both sprint and endurance endeavours, but it would also be tested in both rallying – at the 1975 Tour de France – and, under new ownership, in various hillclimb events.
Rated R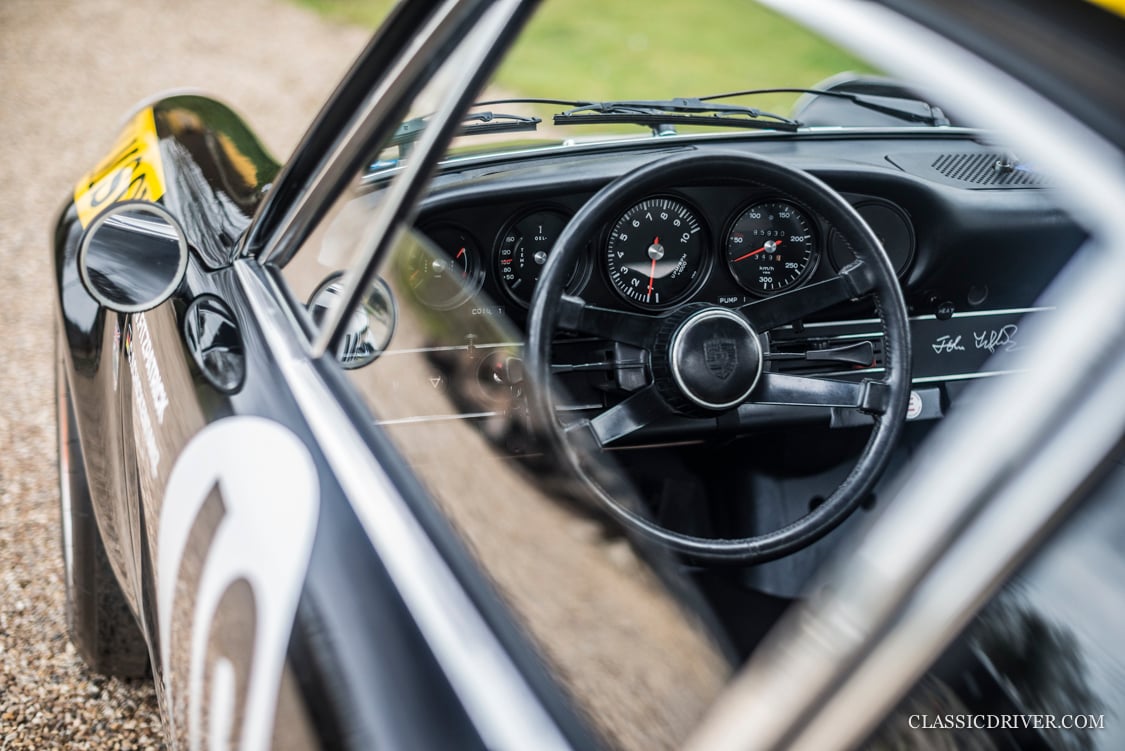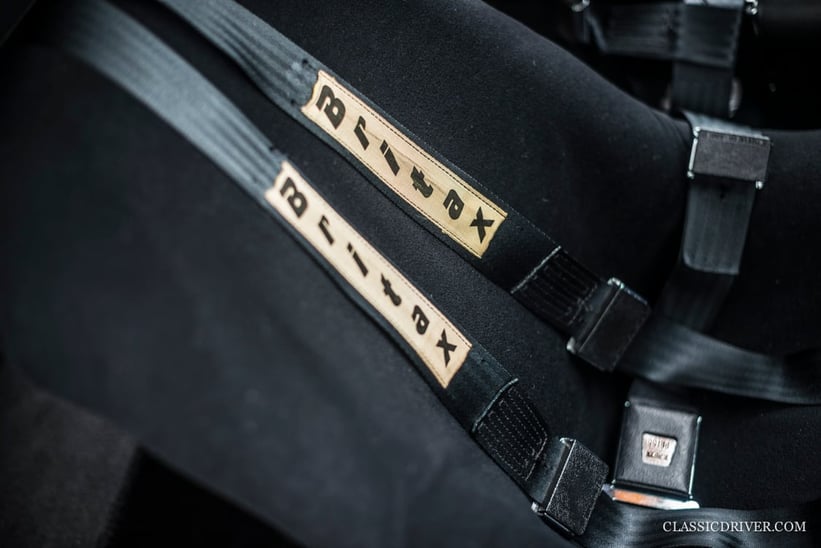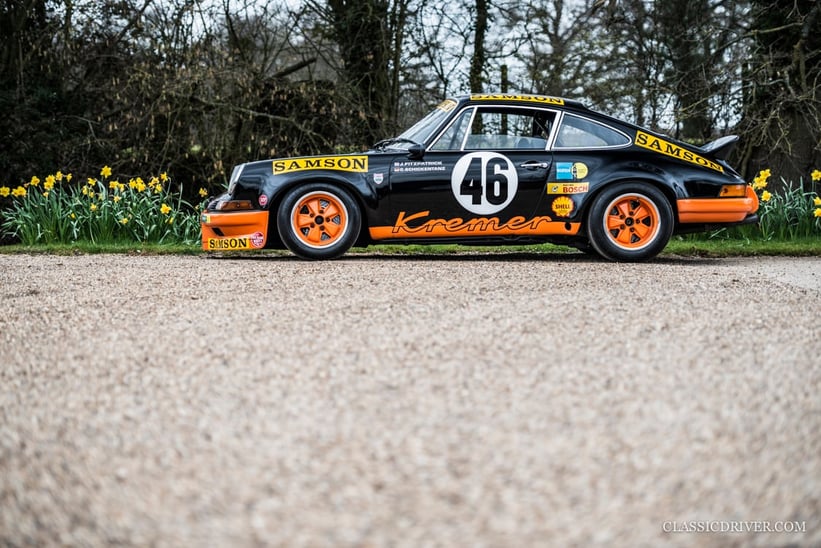 Another card hidden up its wide arches is the fact it's also road-legal. "It's extremely torquey, tractable and fast, if a little noisy," says Porsche specialist Lee Maxted-Page, who's responsible for finding a worthy new custodian for the Kremer. "It's the ultimate evolution of the '73 Carrera RS, and on the road it's like a 2.7 RS Lightweight turned up to 12… or maybe even 13. It uses the same bodyshell – it would have been brought off the 2.7 RS production line and taken to Weissach to be developed into an out-and-out racer, with chassis strengthening, bigger brakes from the 917, a bored-out twin-plug engine and further weight reduction." In more recent times, it's been returned to its original 2.8-litre RSR specification and prepared to FIA competition standards – and, perhaps most importantly, re-adorned with the striking Samson livery and Fitzpatrick/ Schickentanz stencilling as per Spa 1973.
Passport at the ready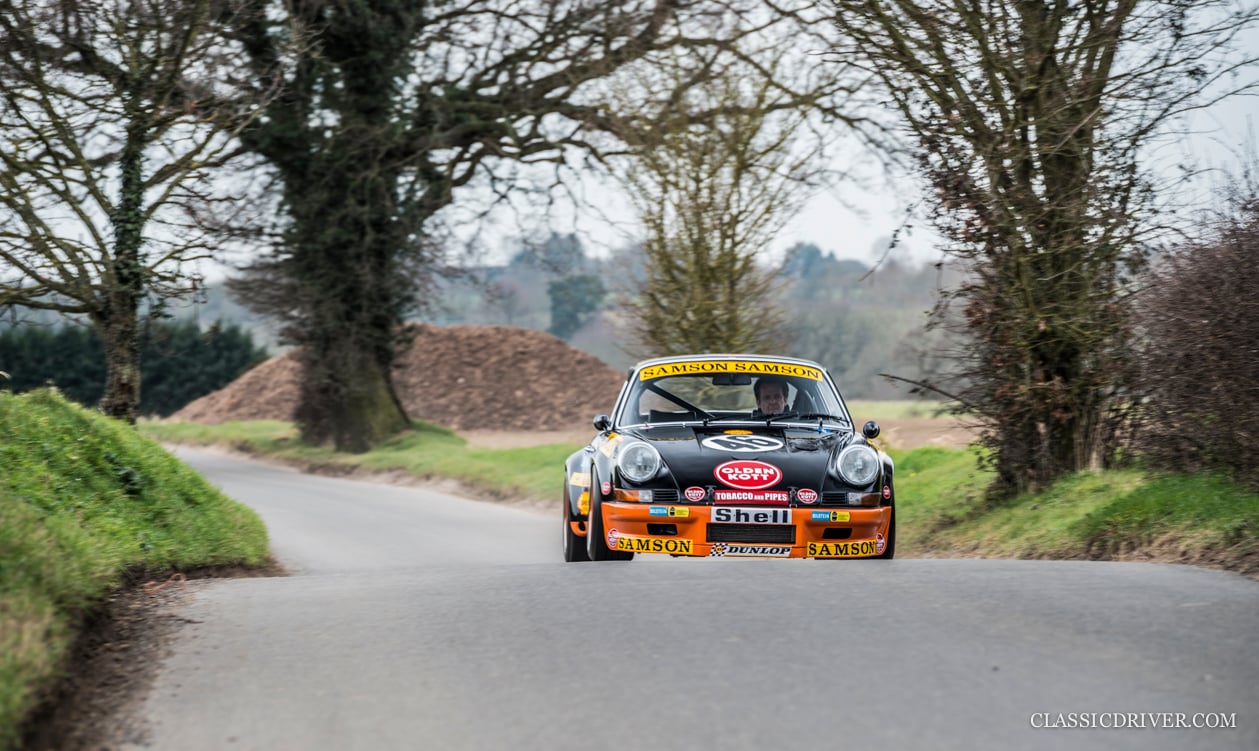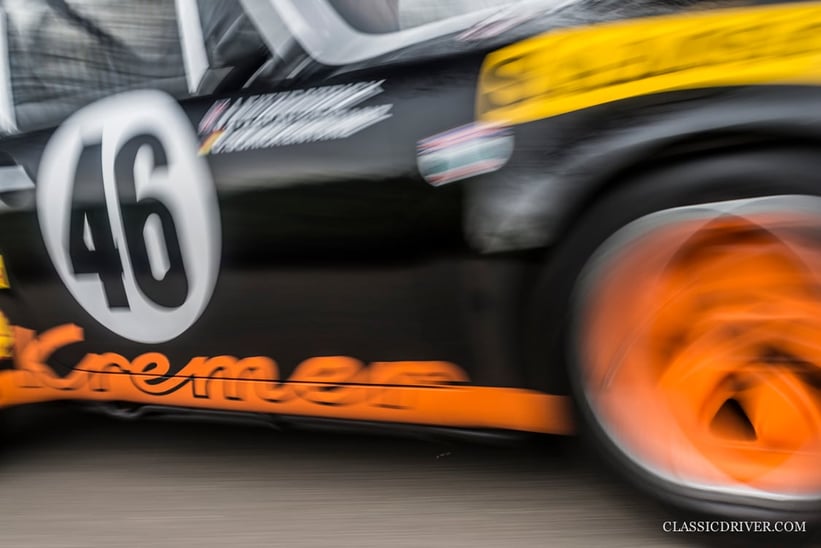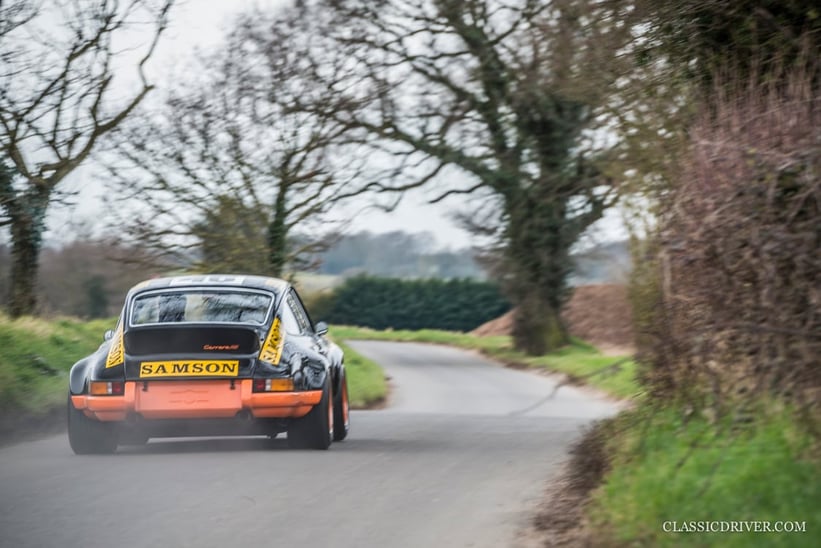 "It's pretty much a passport car to all the best events," Maxted-Page continues. "It's eligible for Classic Endurance Racing, the Le Mans Classic, and the Tour de France. Given its significance as a double Porsche poster car with such a memorable livery, you could show it almost anywhere in the world." The current owner, a BRDC Life Member, bought it almost 20 years ago to race, but the historical significance and corresponding value soon meant it became destined for a quieter life on the non-competitive show circuit. He now believes it's someone else's turn to look after and enjoy – whether that's on the road, at 'passive' events as it has done, or in an all-guns-blazing return to historic racing. In any case, it would undoubtedly be welcomed whatever its final destination, perhaps even becoming a born-again poster child for a whole new generation of enthusiasts.
Photos: Rémi Dargegen / John Fitzpatrick / Maurice Louche / Porsche