Jon Shirley and his Ferrari 250 GTO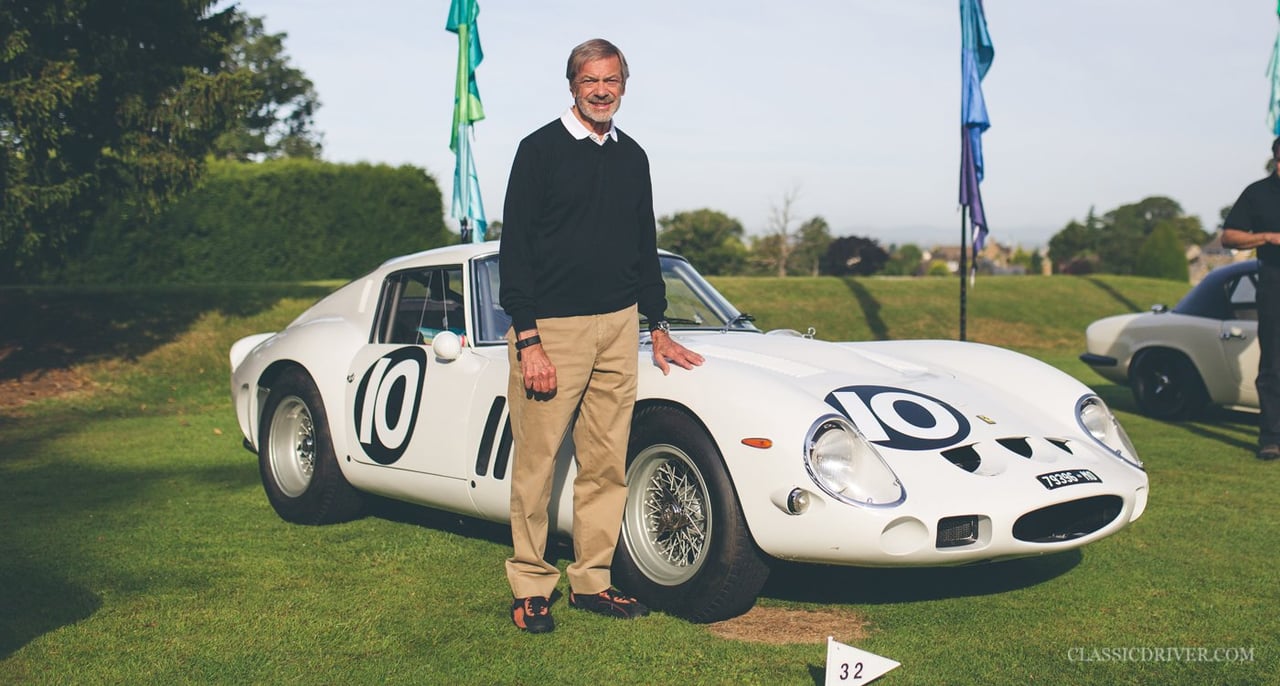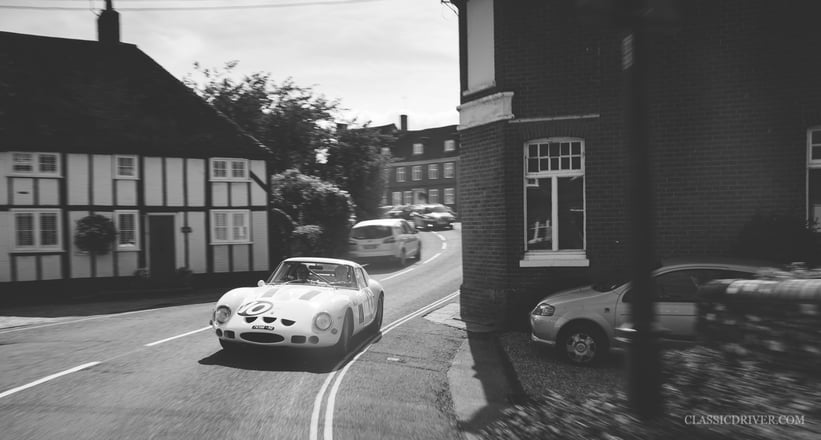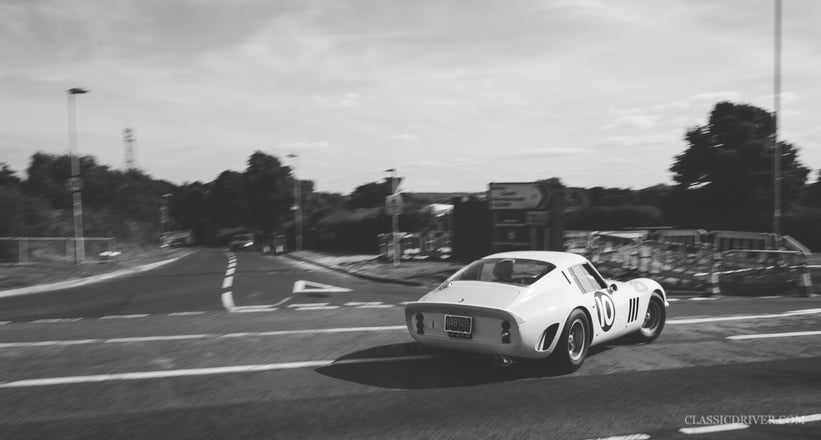 It's one thing entering your Ferrari 250 GTO into a concours, but driving it on the optional pre-show Tour of Elegance is nothing short of heroic – and our hats are collectively doffed to ex-Microsoft mastermind Jon Shirley. His reasoning is equally commendable: "You need to bring a fresh car to every event, and I'm running out – so I brought the GTO." Freshly repainted in white to honour its Goodwood debut in 1962, this right-hand-drive GTO gave onlookers whiplash as it wailed throught the Cotswolds and Brecon Beacons.
Bill Pope and his Maserati Tipo 200SI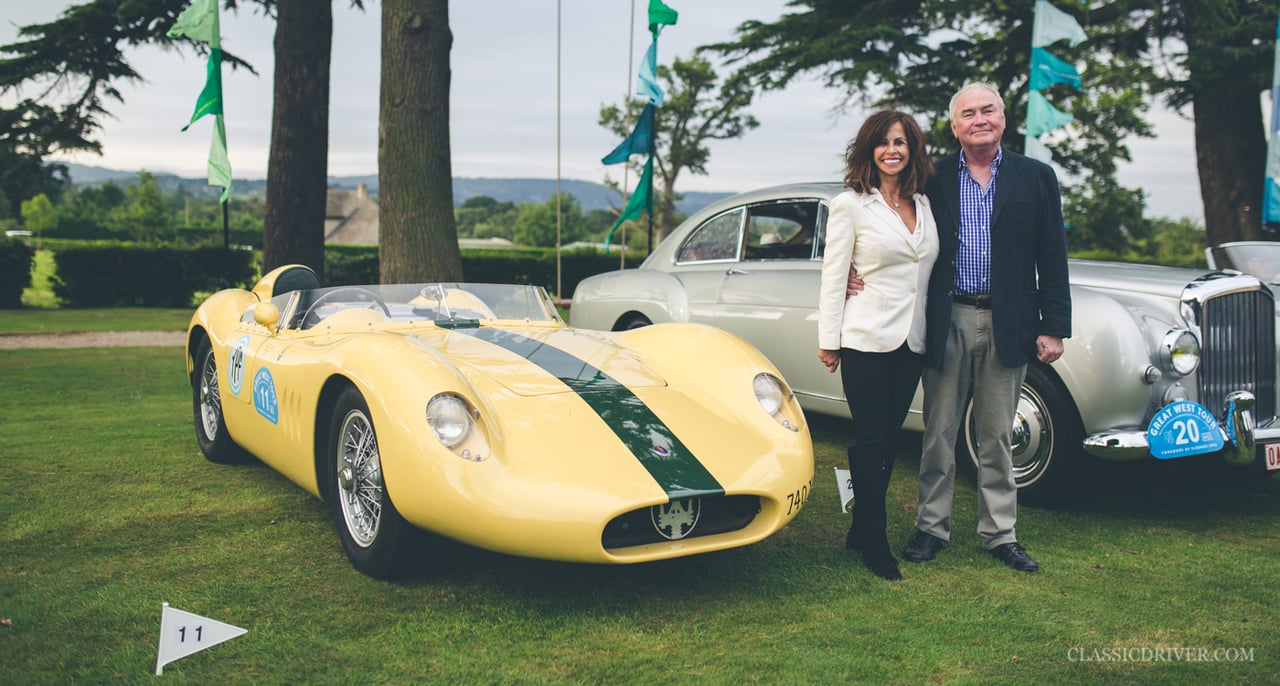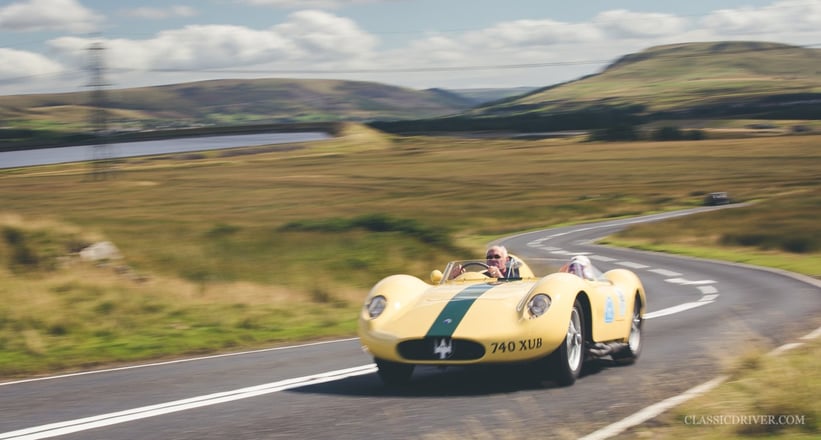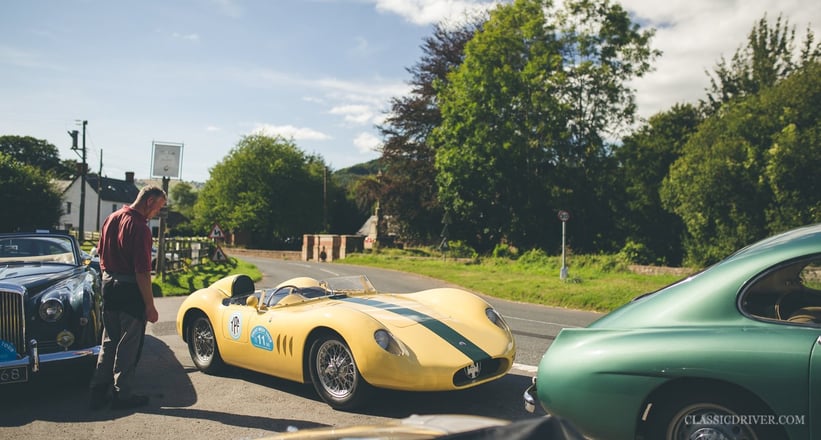 No stranger to road events (it competed in both the Targa Florio and Mille Miglia in period), Bill Pope's striking Maserati Tipo 200 SI was another star of the tour, its yellow-and-green livery popping majestically against the backdrop of U.K. countryside. Proving he's not only a man of taste but a thoroughly good chap all-round, Pope even swapped cars with Classic Driver dealer
Will Stone
and other friends along the way. "It's only fun if you share the experience with your friends, that's what these things are all about." We all need a friend like Bill.
Donald Bernstein and his Cunningham C-3 Vignale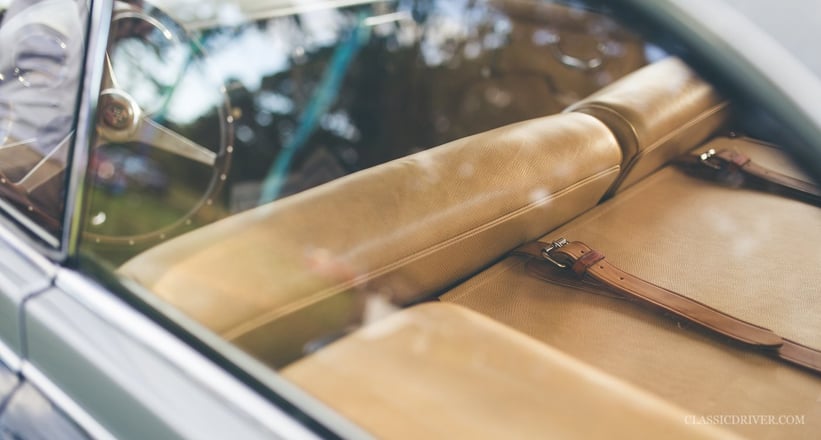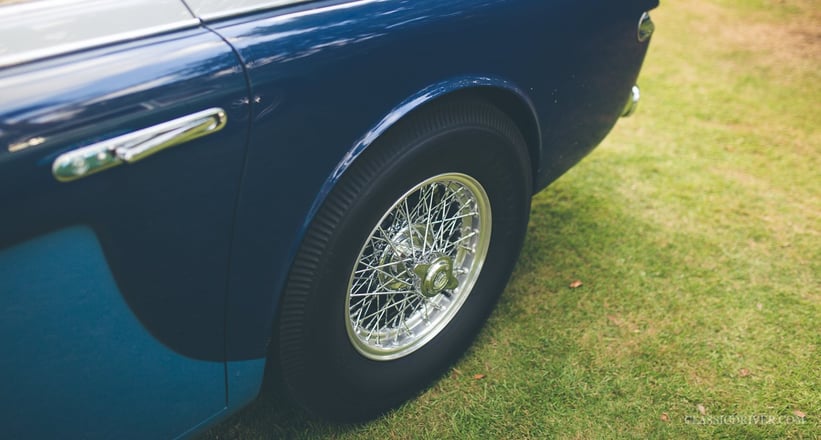 After purchasing this Vignale-bodied Cunningham C-3 from RM's Arizona auction in January for a World-Record price, Donald Bernstein finally got to sample his new acquisition on the Tour d'Elegance. "The Hemi has great torque, but the car's maybe a little wider than you'd like for some of the narrow country lanes. Perhaps that's why not many made it over here." We think it's more likely due to only 19 ever being built…
Jack Thomas and his Ferrari 375 America Specialé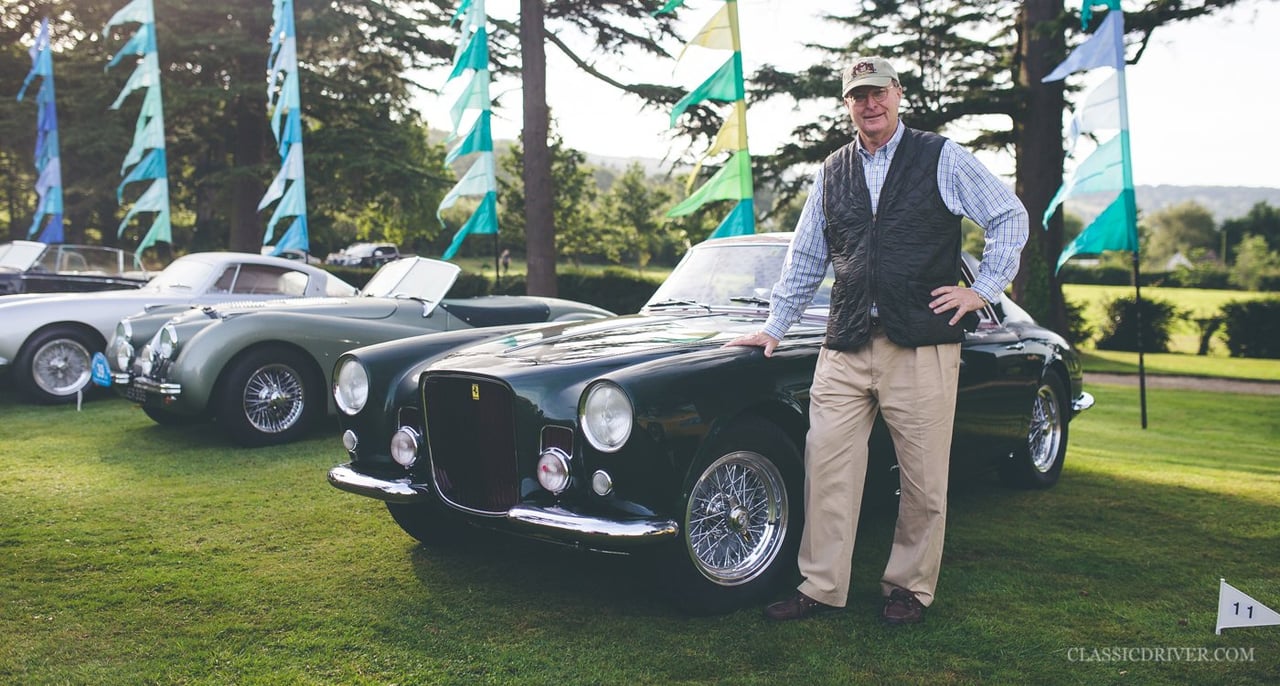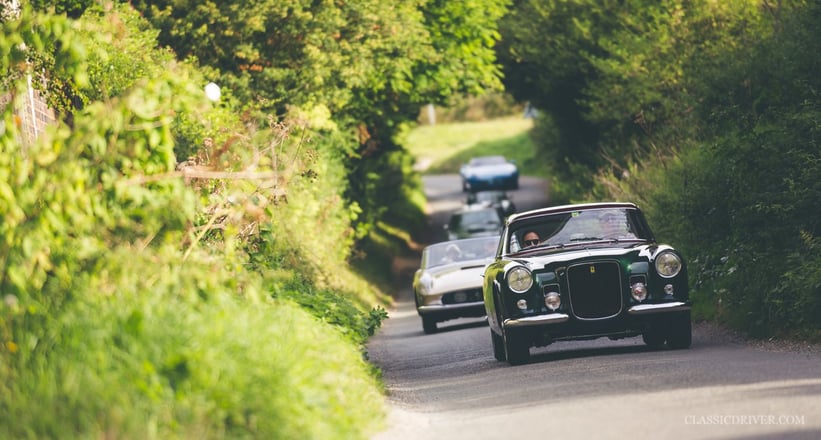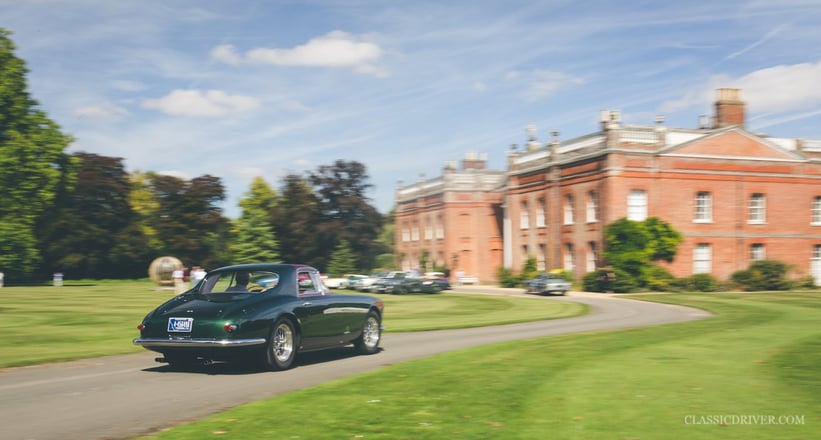 Originally commissioned by Fiat patriarch (and two-tone paint scheme connoisseur) Gianni Agnelli, this green-and-burgundy Ferrari 375 was curiously clothed with one-off coachwork courtesy of Pinin Farina, which was supposedly instructed to 'create a Ferrari unlike any other Ferrari'. Using an imposing vertical grille, expansive glass roof and bold rear buttresses, it did just that. "I've owned this car for some time now, but it still feels surreal to be able to drive it," owner Jack Thomas told us. "I have pictures of it on the stand at the 1955 Turin Motor Show." Will its 100-point class victory at Pebble Beach in 2003 be followed by a win at Windsor in 2016?
Rolf Richter and his ex-Monte Carlo Porsche 911 Rallye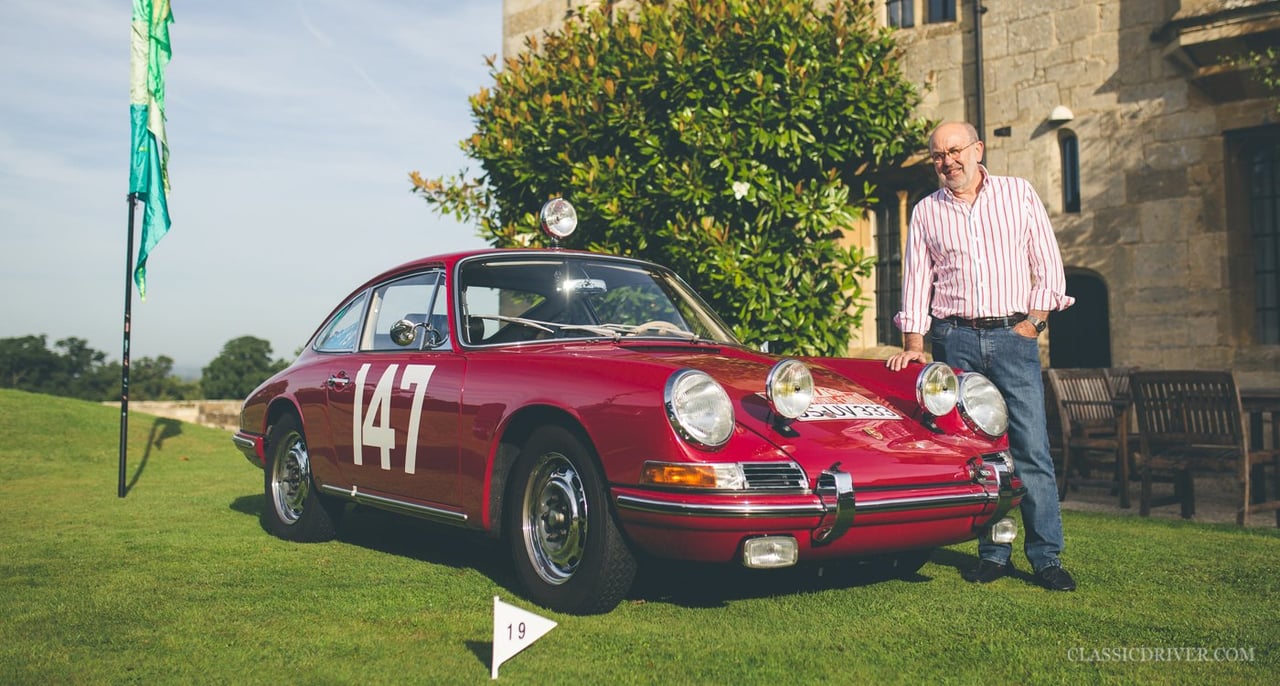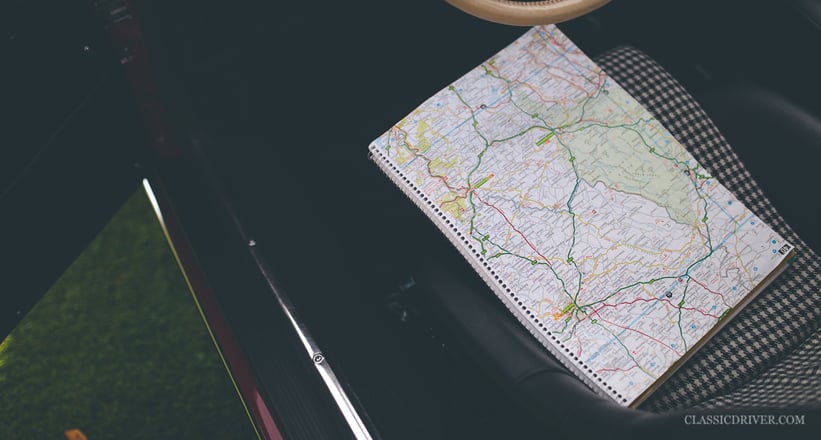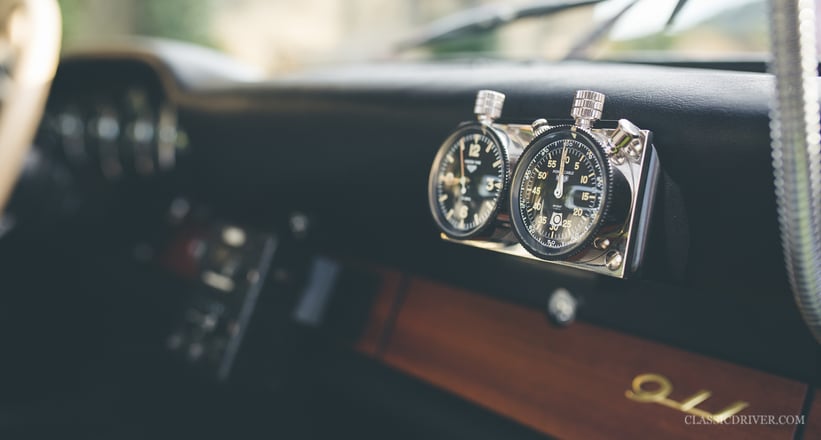 The Porsche 911 has written company lore in numerous competitions – and they're all indebted to this car, the very first factory-prepared 911 engaged in any form of motorsport. Freshly restored by Porsche Classic to its 1965 Monte Carlo Rally spec (and proudly bearing the original plaques to prove it), it was driven by owner Rolf Richter from Hamburg to the start line before gobbling up the English and Welsh switchbacks. Our faovurite detail? The Heuer Monte Carlo stopclocks affixed to the dashboard, just as they would have been with Herbert Linge at the wheel all those years ago.
Photos: Tom Shaxson for Classic Driver