At Historika, classic racing Porsche 911s get prepped to perfection
The success of Historika's perfectly prepared Porsche 911s at the world's most prestigious historic motorsport events has helped forge the company's reputation as one of the leading marque specialists. We visited Historika's Suffolk premises to see just what goes into these special machines…
In 2007, Kevin Morfett chose to capitalise on his 40 years' experience in the classic car world and established Historika, a business specialising in the trade, restoration, maintenance and race preparation of classic Porsches – a topic for which Kevin's admits to having more than a penchant (he bought a 911 2.4 S as a teenager and never looked back). With the expert help of his son Nick, Kevin has grown the business into one of the most well-regarded historic Porsche specialists not just in England, but the world, and its race-prepared 911s (particularly the early SWB models, for which the firm's become so well known) spearhead grids at the most prestigious historic events. It's this dominance on the track that's helped to promote the business, and thus historic motorsport was something we were keen to quiz Kevin and Nick about when we recently paid a visit…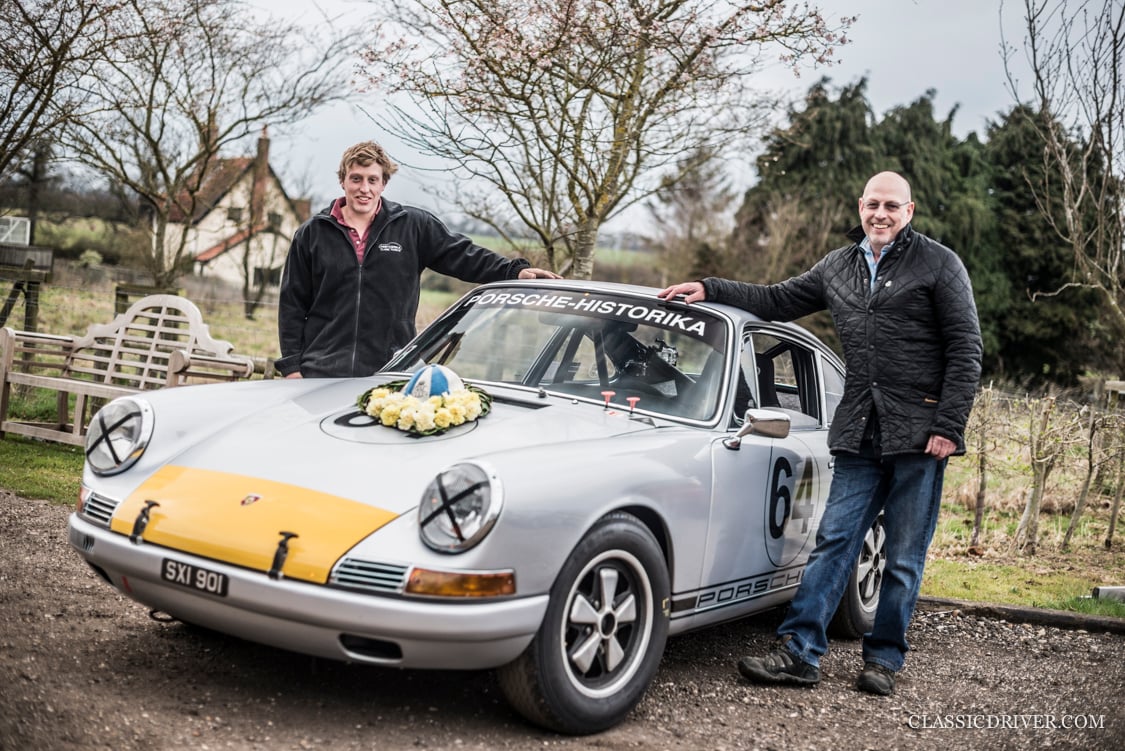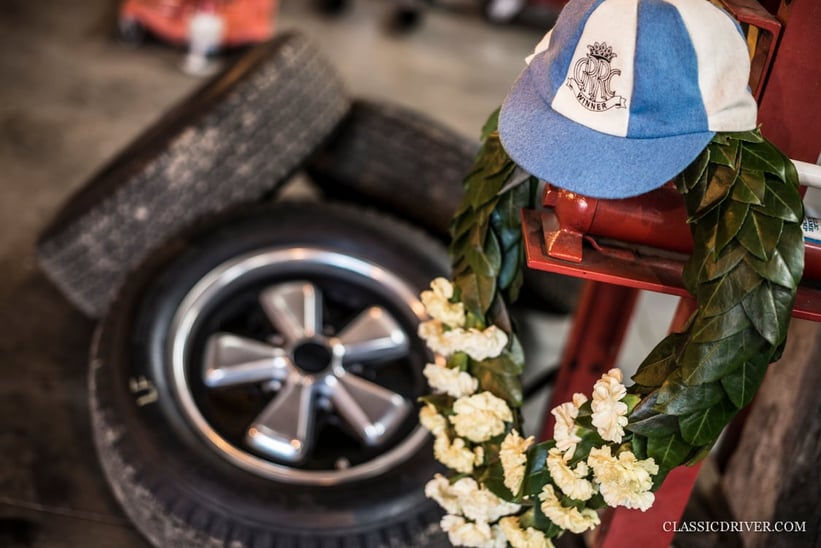 How would you define Historika's philosophy?
We want to preserve these beautiful cars so they can be used as intended on the road and the track. Maintaining our extremely high standard of work and paying the same attention to detail on every individual job is also really important. It's what we're known for, and what we strive towards.
Do you insist on restoring cars to their original specification as per their Kardex card, or does it depend on the owner's criteria?
We always consider the owner's choice, but it really depends on the specific car we're restoring. Obviously, we try to restore the rarest and most valuable cars to their original specification, as they left the factory. The quality, finish and attention to detail are the most important factors, be it a road or a racing car, each of which offers a completely different challenge.
How did you come to specialise in the 911 SWB in particular?
It all began with a 1965 SWB project car that we bought and restored as a gentleman's racer. Once we started racing it we became addicted – we think the SWBs are the most underrated of all the early 911s, and collectors and enthusiasts are only just beginning to realise their balance and purity.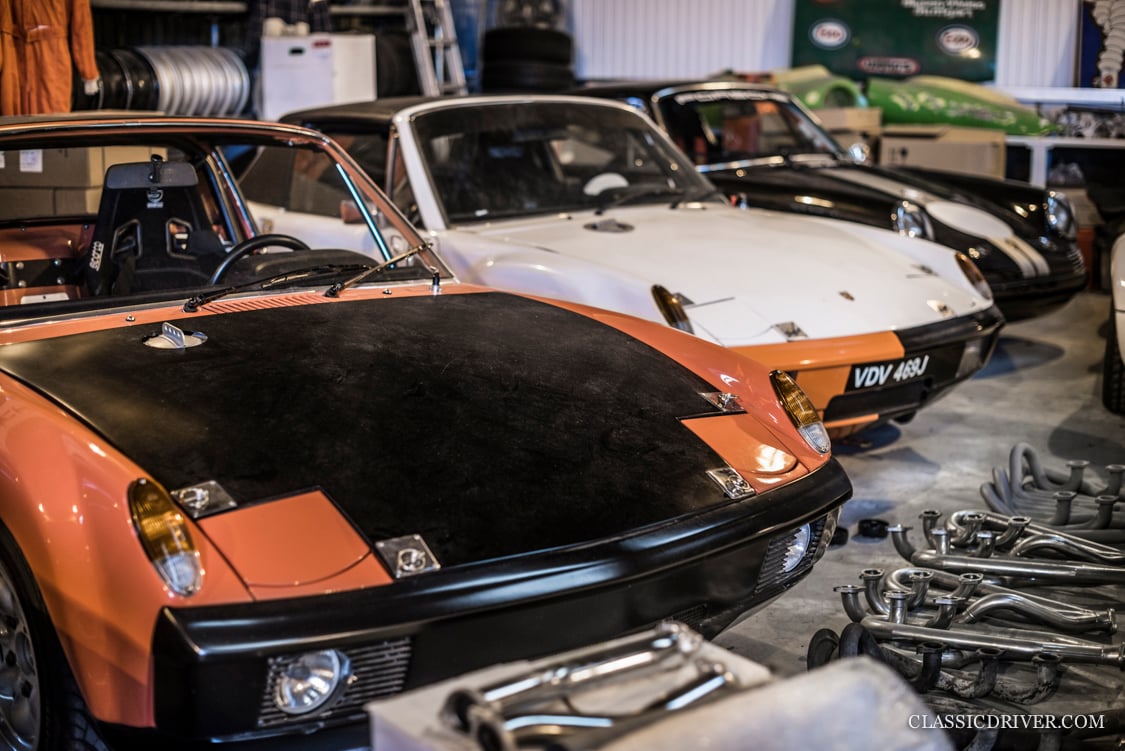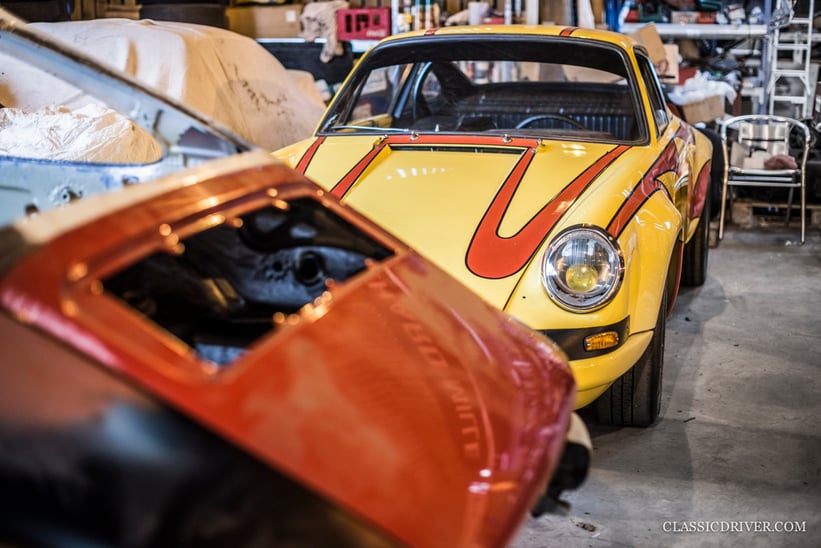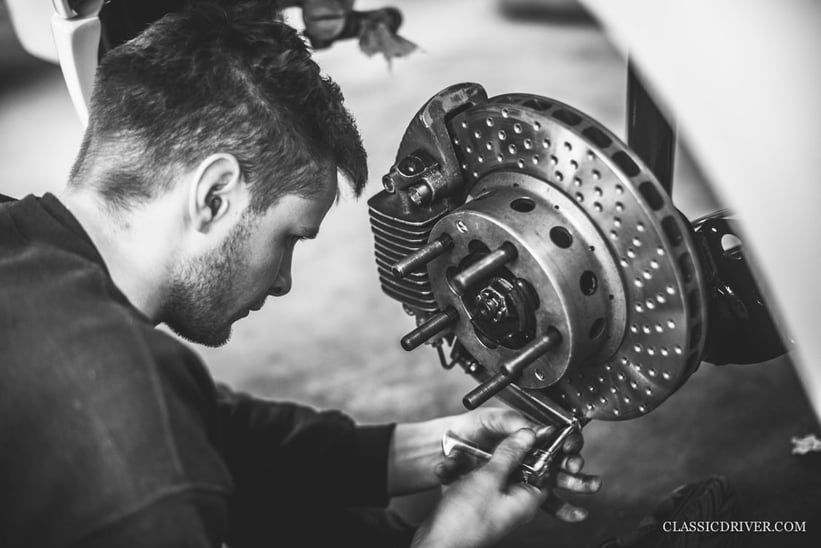 At the 73rd Goodwood Members' Meeting, you won the 911-only Aldington Trophy – was that important to you?
It certainly was. Since first hearing about the race we knew we wanted to win it, and put a lot of time and effort into preparing the car so we could achieve just that. As a team, it was probably our proudest moment. Goodwood is one of those special historic circuits such as Spa or Monza, where the sense of history is tantalising. There's also more pressure when racing there, because of the capacity crowds and the events' worldwide reputation. It's a great way of marketing the business.
How do you feel about the evolution of historic racing in recent years – has it gone too far in certain ways?
Historic motorsport is no different to contemporary motorsport in that people want to win, and are willing to spend a lot of time and money in order to do so – it's the way it's always been, and always will be. Some might argue that, thanks to modern technology and better preparation, cars are lapping quicker ­– and safer – than they ever did in period. It's a shame to see some cars performing drastically unlike they ever did and not within the current rules of the sport.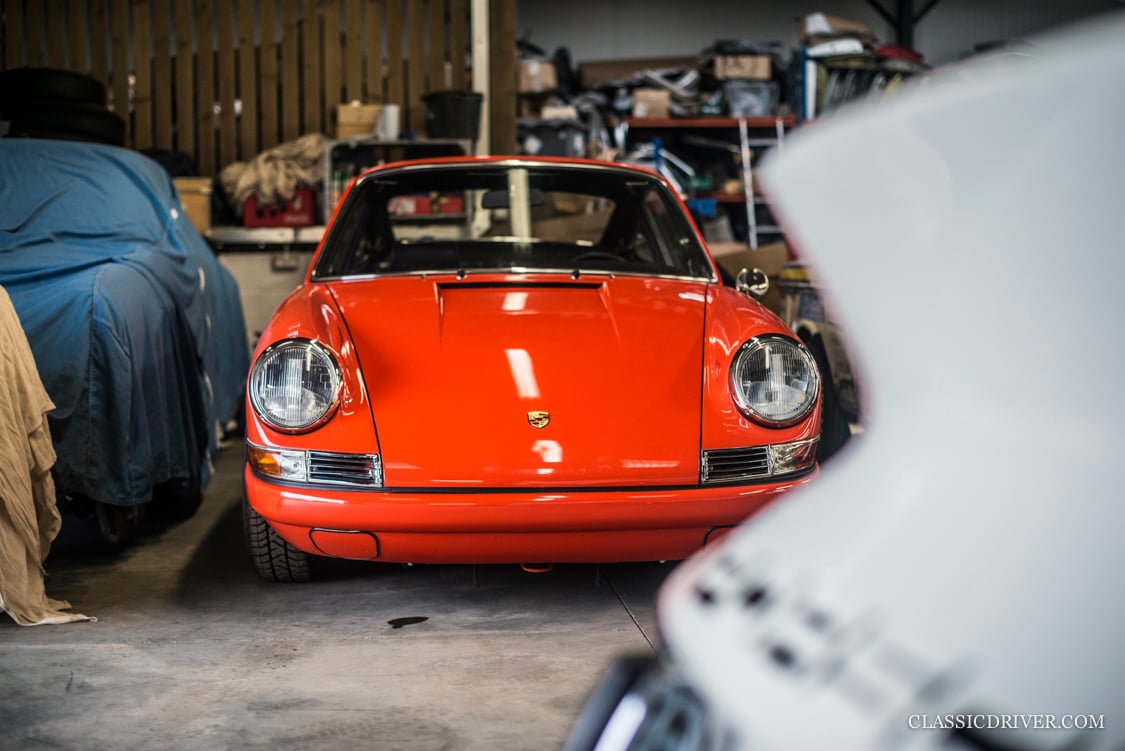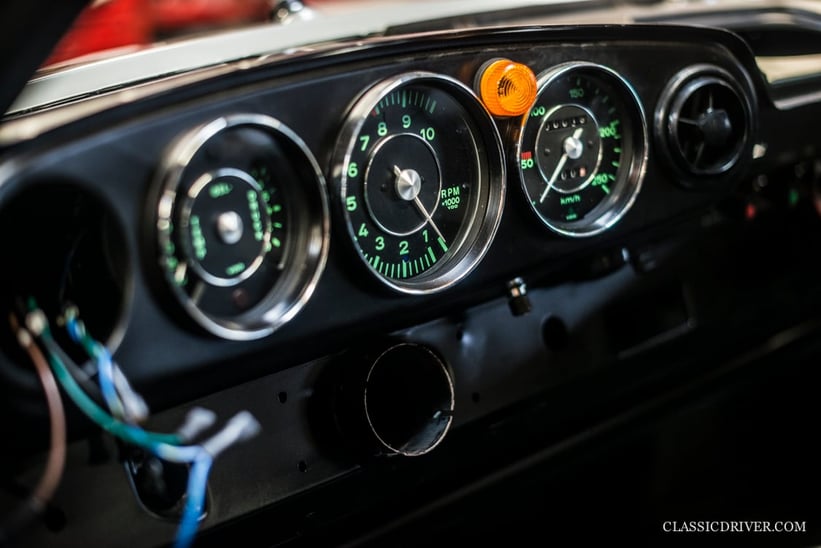 Does it become boring to consistently have the quickest 911 in races, or does that spur you on to maintain the high performance level?
It's certainly not boring having the fastest 911 in a race! We're always working hard to be at the front of the pack, and races are never easy, despite how it may look sometimes. The real joy for us comes from the 'David versus Goliath' battles we get into with Shelby Cobras and Jaguar E-types. We always aim to finish in the top 10 overall, a feat we've achieved a number of times.
How long did it take to develop such a high level of performance?
In terms of the initial development quite quickly, and all our cars were quick on their first outings. This gives us a good formula to work with and develop upon, because other cars are getting quicker and new cars are always getting built. We're always looking at ways to keep our 911s at the top, while remaining within the rules. The best thing about having our own car is that we can freely develop and test things – if they work, we can pass them to our customers, but if they don't, we can take a step back and try again.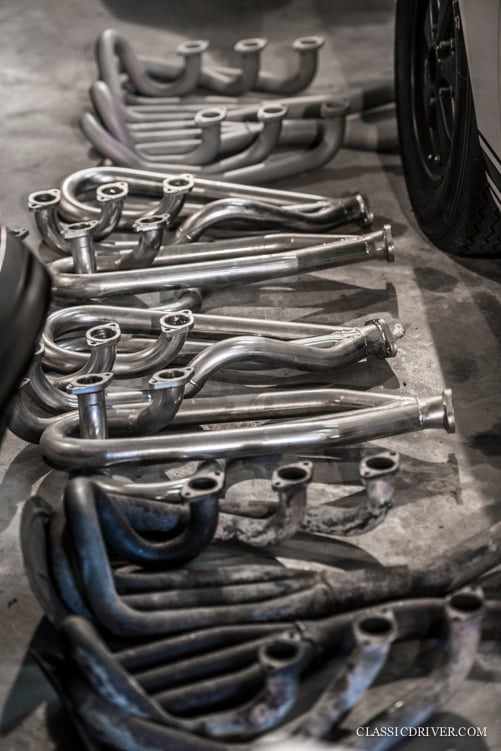 What can a gentleman driver expect while buying a racing car from Historika?
He or she can expect a car that is quick and competitive from the off. We build all our 911s as though they were our own, and no detail is missed. Any of our cars could be shown on a concours field – just because they are racers does not mean corners can be cut in the build process.
On a slightly slower note, you recently revealed two incredible ex-Tour de France Automobile Porsche 911s at Salon Privé. What is the process when it comes to restoring such a significant car?
The aim with both the 911 ST and the 911 3.0 RS was to build them as authentically as we could. Countless hours were spent researching each car, studying hundreds of period photos to ensure every detail was correct. For the ex-Gérard Larrousse car, we even went to the Porsche archives and were able to get in touch with an ex-Works mechanic, who we spoke to about the types of parts used and stories from when he helped to run the car in the day. If we could not source original parts from the car, we made sure that those that we could find were period correct and of the exact same type that was used. Both cars have been restored, but we tried to retain their souls while preparing them for their next chapters.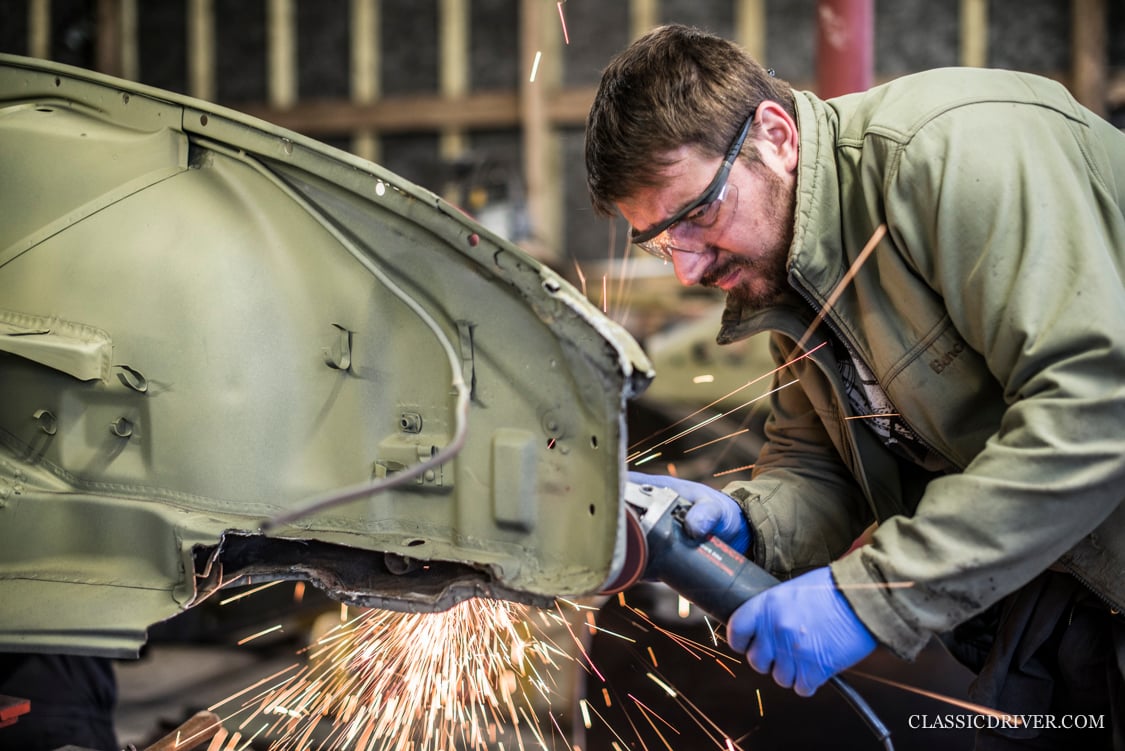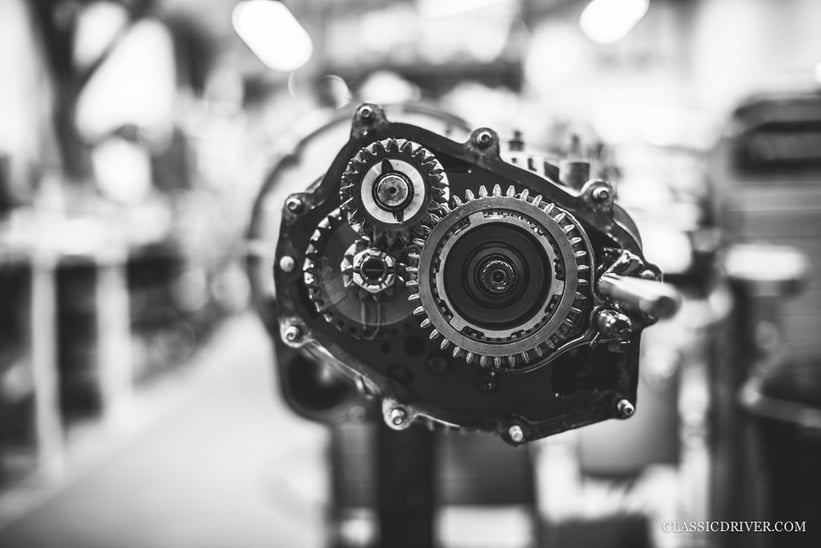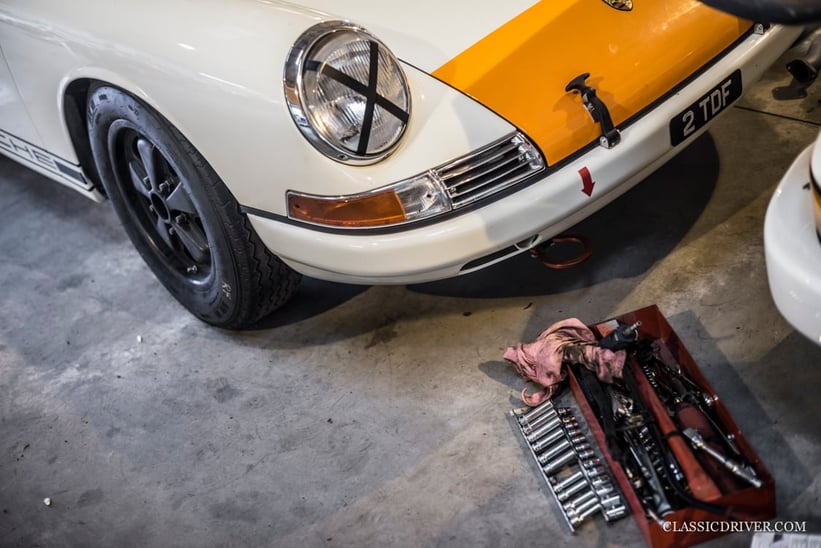 And what are your plans for these two beastly beauties?
We plan to race the ex-Larrousse car and campaign it in several high-profile events. It's a racing car, after all, and its history on the track should be continued. The 3.0 RS is regularly used on the road, but you'd have to ask the owner if he has any plans to take it racing. We guess you'll see it again soon, perhaps on the Tour Auto…
What do you make of the vast increase in classic car values in recent years, particularly with regards to certain Porsche 911s?
Some prices needed to increase as certain models – particularly the 1965 and '66 911s – were undervalued for so long, but many other Porsches now have unrealistic prices attached to them. Everyone knows there's been a frenzy of buyers in the classic car market, but those who are well informed will always buy because of their originality and condition, rather than those cars that have been quickly prepared to be sold at auction, for example.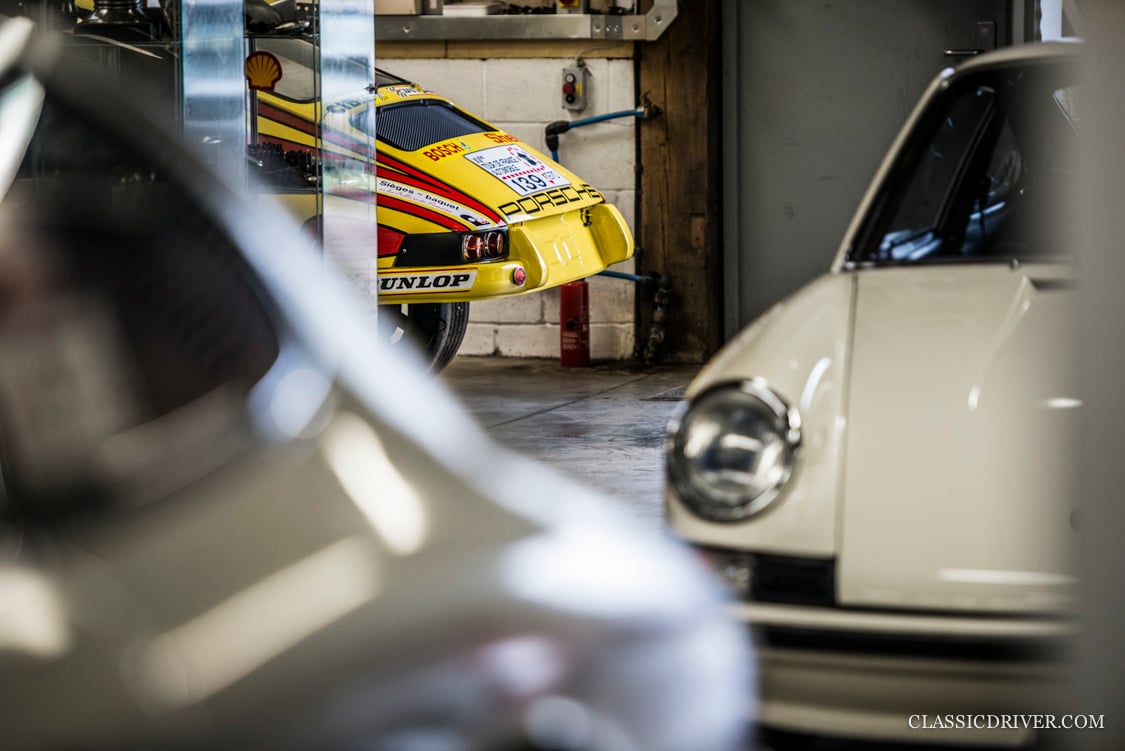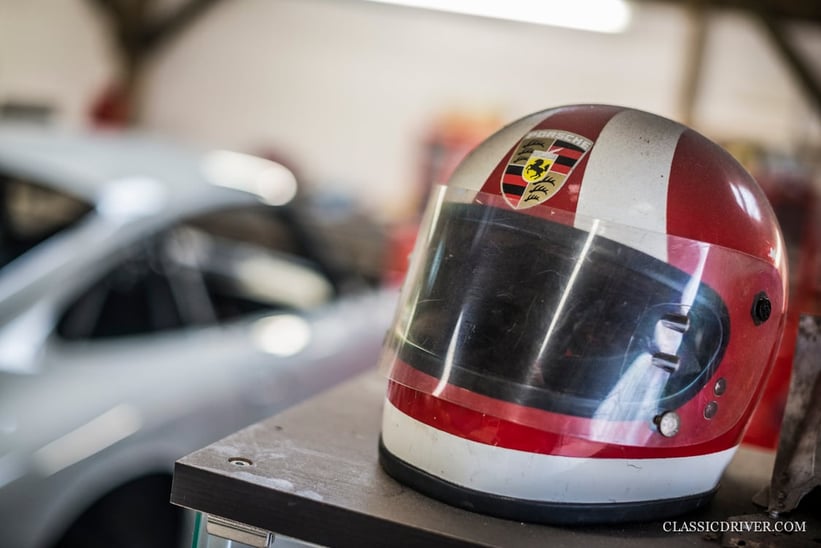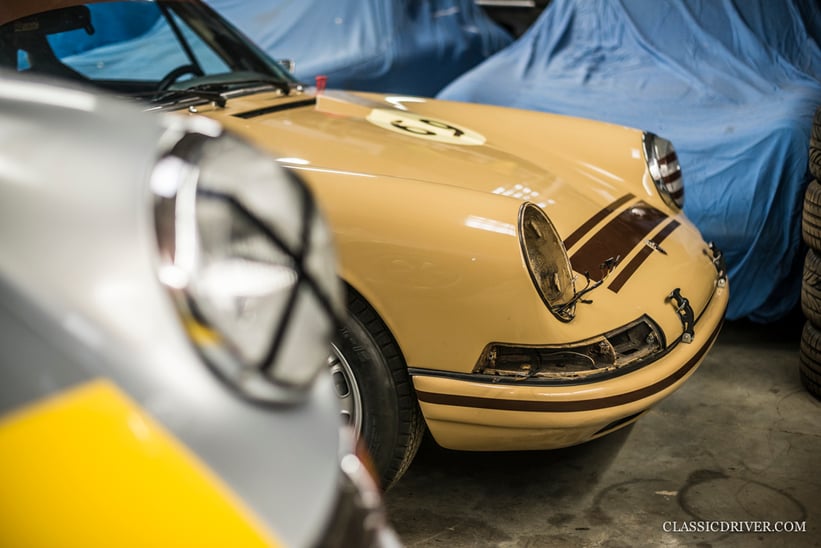 Are there any cars from your career that you regret selling?
We regret selling virtually every car that passes through because we only buy cars that we love. But the Swedish Group B 930 Turbo was probably the hardest to let go.
What do you drive on the weekends?
We drive Kevin's two-owner Carrera 2.7 RS in the summer months, and we've just bought back a subtle backdate that we built many years ago – it's got a narrow-look body rather than flared arches and it's all the more elegant for it.
What is your dream car, regardless of budget?
We'd love to have an ex-Targa Florio Porsche 908/3 in the workshop. The lightest 911 ever built, the Tour de France ST, that we've got is also very special.
Photos: Rémi Dargegen for Classic Driver © 2016.