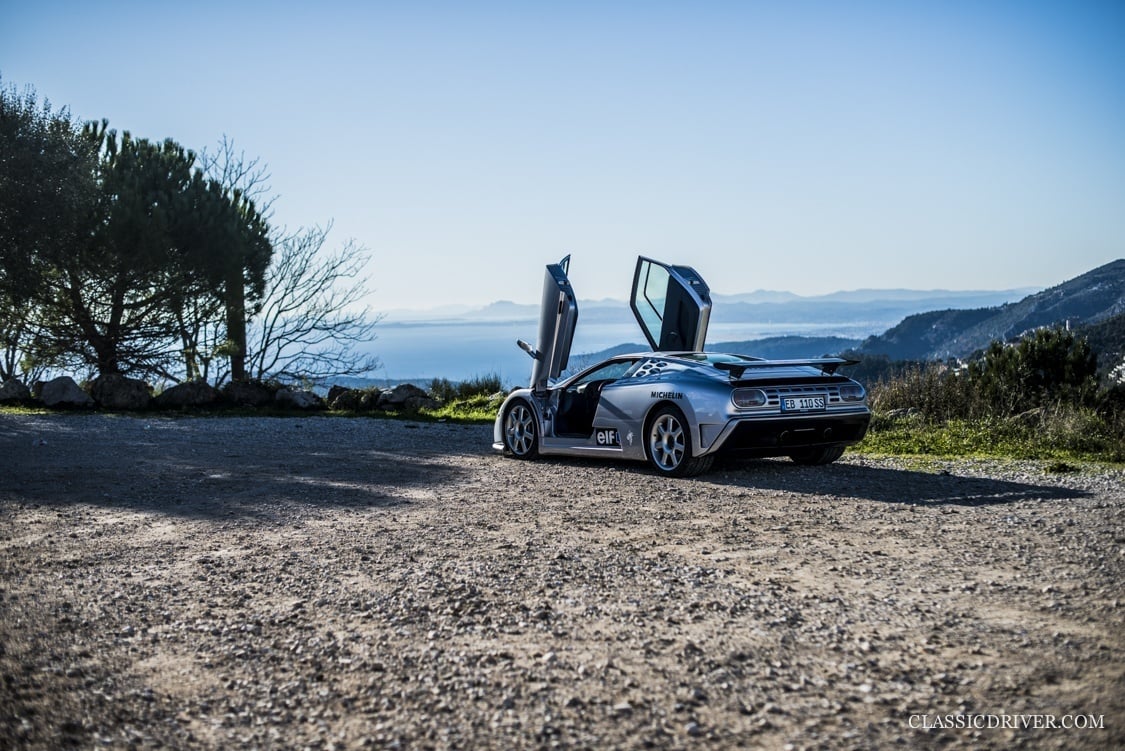 At the beginning of the year, we arranged a rendezvous with the Monegasque businessman and racing driver Gildo Pallanca Pastor's Bugatti EB110 SS, which set an ice-speed record in Finland in 1995 that remained unbeaten for almost 20 years.
Terry Larson is the United States' foremost authority on Jaguar. Rémi Dargegen paid a visit to his lair, which, as you'd expect, was teeming with big cats.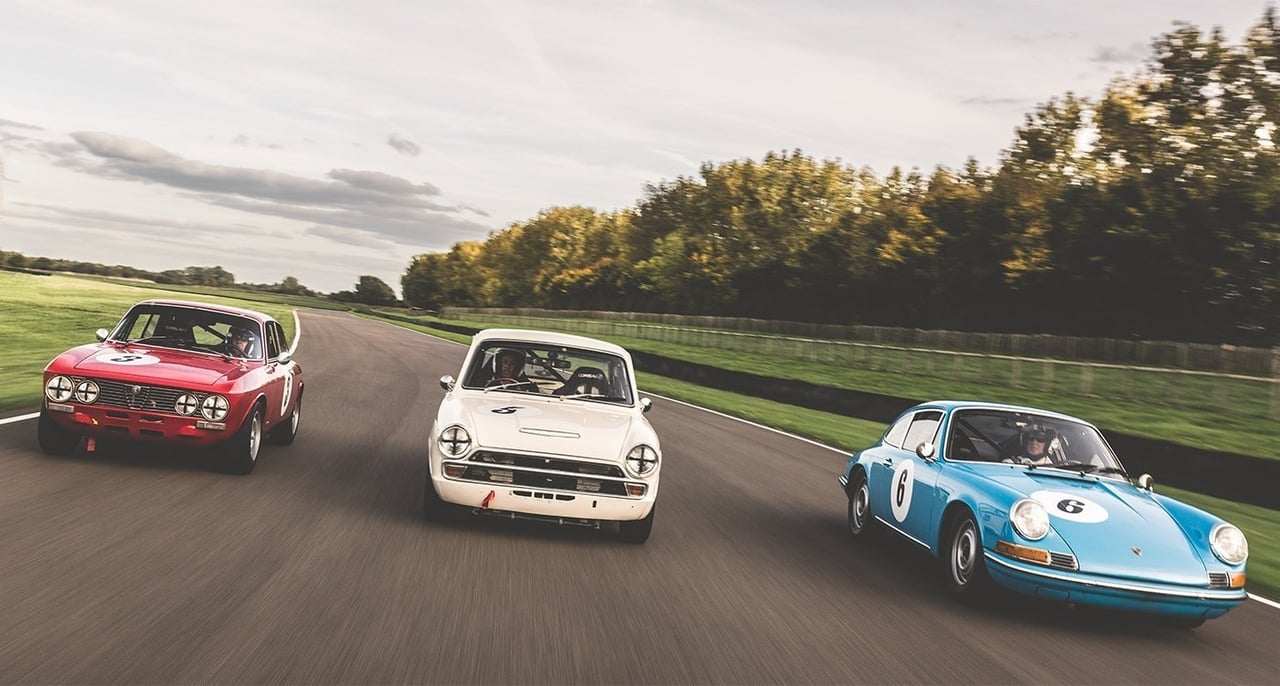 Before another cram-packed season of historic motorsport began, we channelled our inner Jim Clark and assessed a selection of entry-level classic touring cars on the Goodwood Revival Racing Experience.
We leapt into the future of cars with Rem D Koolhaas during a visit to Los Angeles. The visionary architect, designer, and founder of footwear brand United Nude is the man behind the Lo Res Car, which he believes is the car of the future.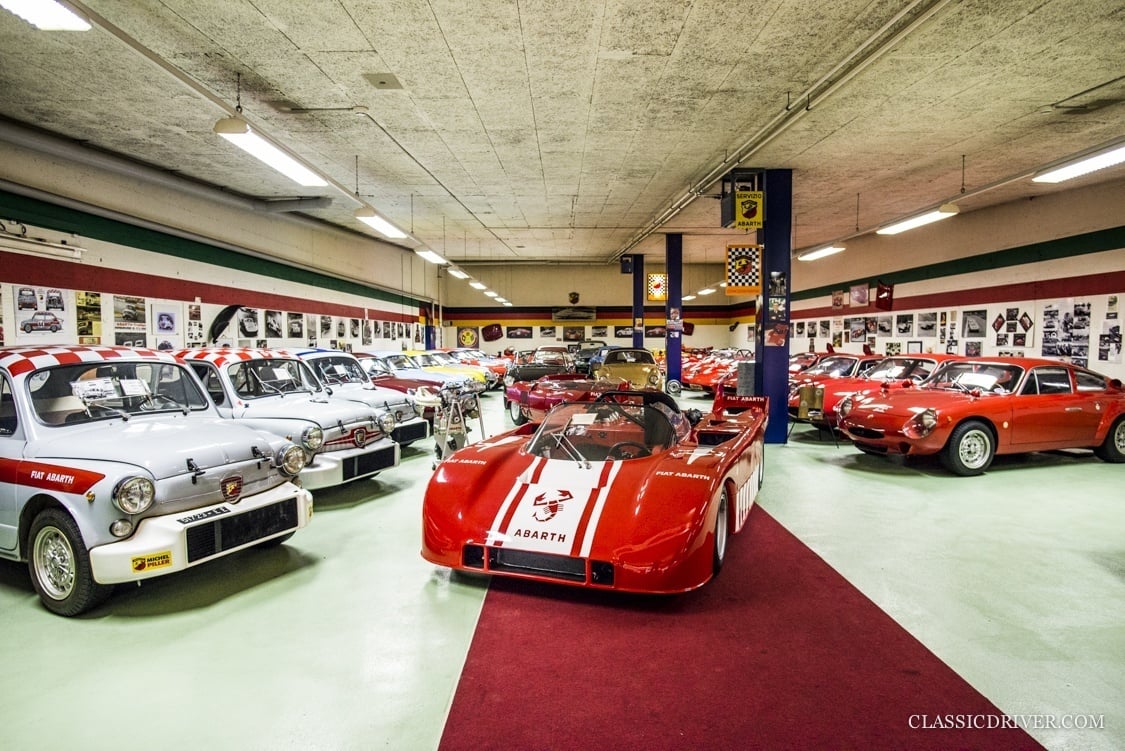 Ahead of its sojourn in Paris, where it was poised to steal the show at Rétromobile, we visited the finest collection of Carlo Abarth's 'small but wicked' cars, in the sleepy Swiss town of Solothurn.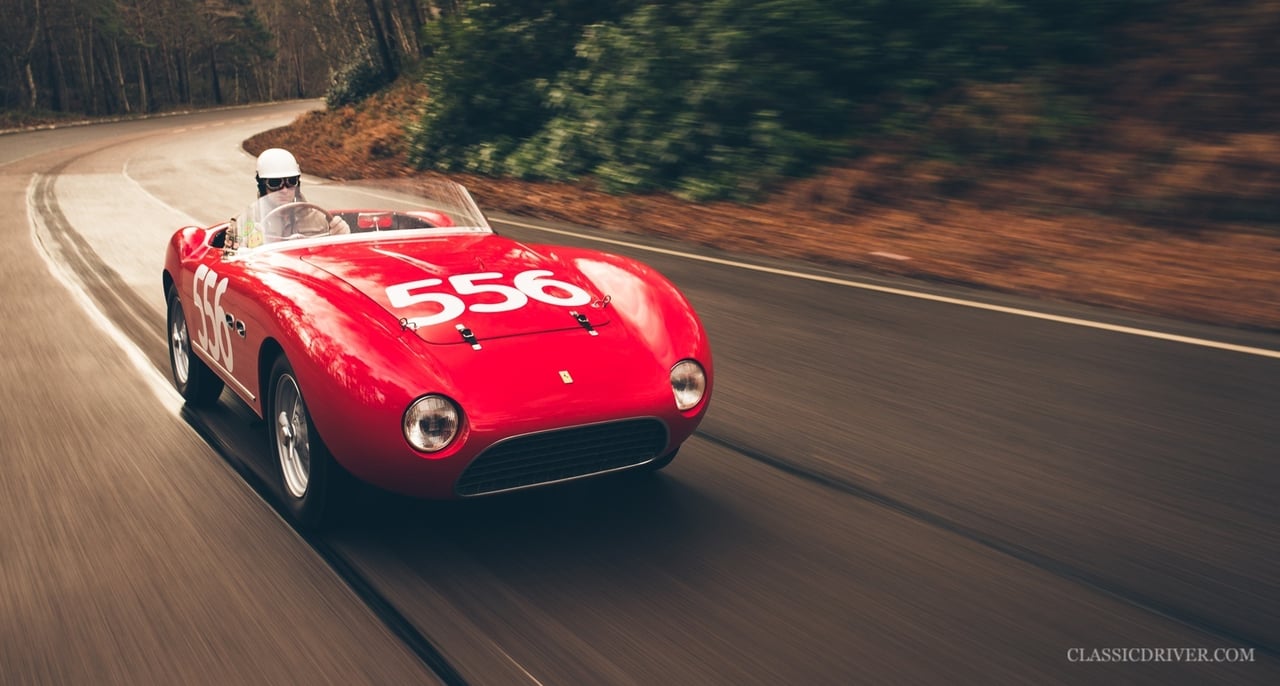 This stunning Ferrari 166 MM once served as a camera car on the Mille Miglia. The filmmaker in question was R.H. Bill Mason, father of Pink Floyd drummer and renowned Ferrari collector Nick Mason.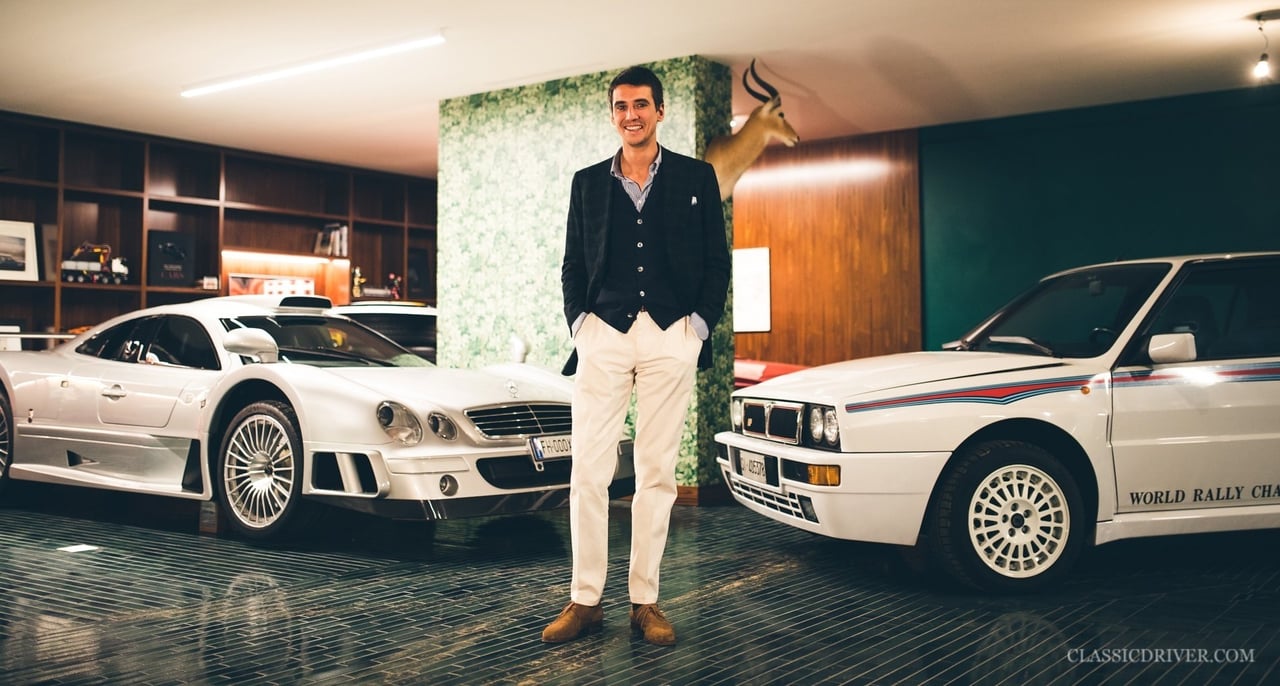 Our exclusive interview with Eugenio Amos, in which he revealed his plans to Make Lancia Great Again with a new version of the cult-classic Delta Integrale, was our most popular story of the entire year.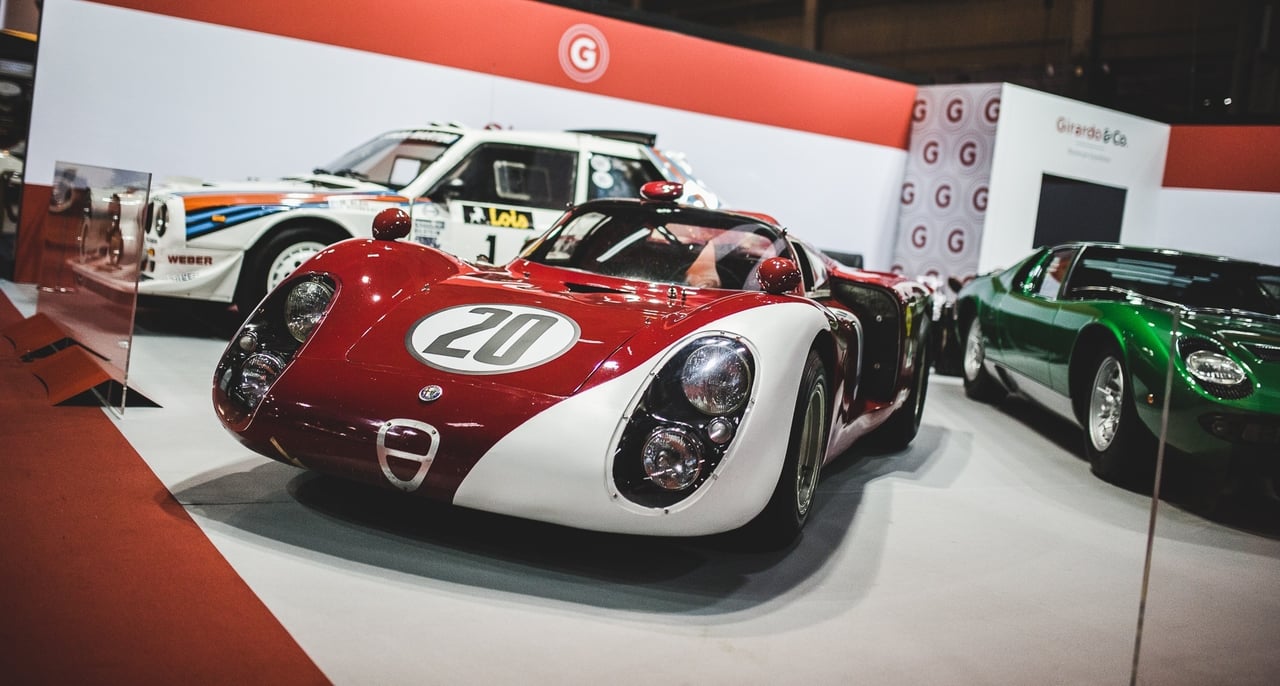 There was only one thing in Paris dreamier than the snow back in February, and that was the season-opening Rétromobile extravaganza. And this year, the stars were not the usual suspects.
You might not know it, but at the helm of GTC Guikas, one of Europe's most successful car dealerships, is a father-daughter duo with an infectious enthusiasm for the sensational machines they trade.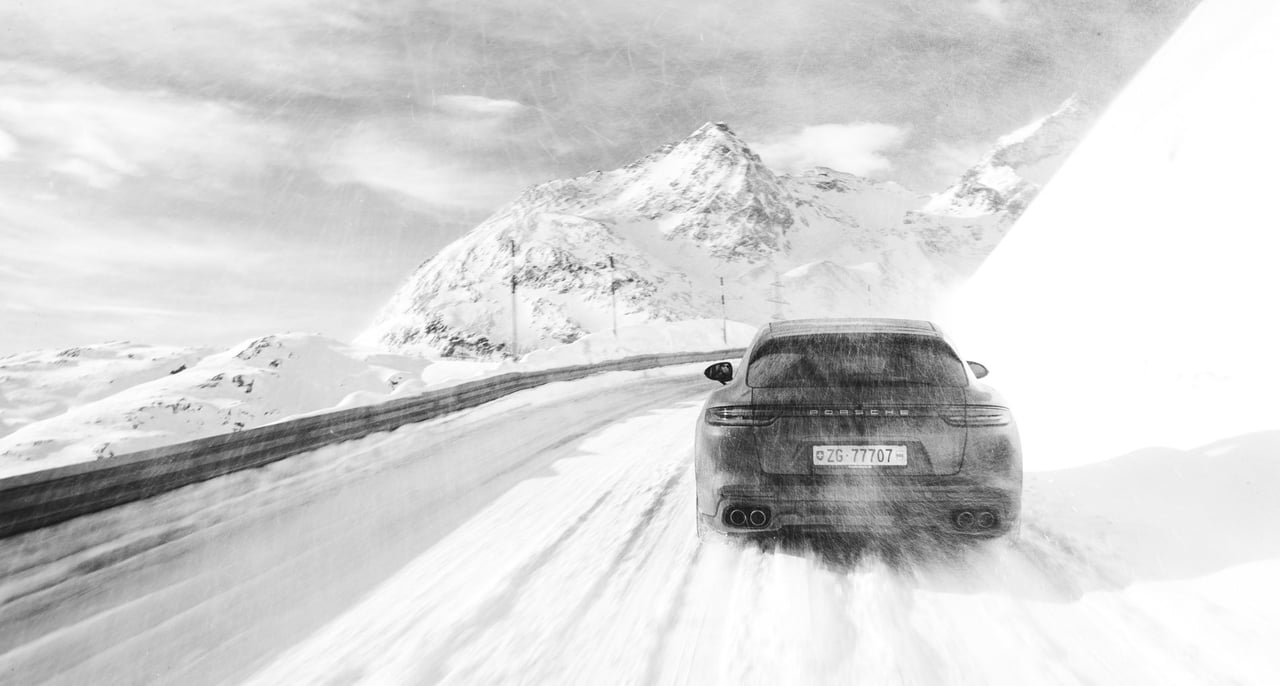 With a little help from local tailor, style Sherpa, and sportsman Silvano Vitalini and the Porsche Panamera Sport Turismo, we brought the Winter Games back to St. Moritz.
Undoubtedly one of our favourites stories in 2018, we spent a rather distinguished day in Milan with car cognoscente and creative mastermind Guglielmo Miani.
There was more new automotive exotica than we could have ever anticipated at the Geneva Motor Show in 2018 – our hero cars included the New Stratos, Touring's Sciàdipersia, and, of course, the Ruf SCR 2018.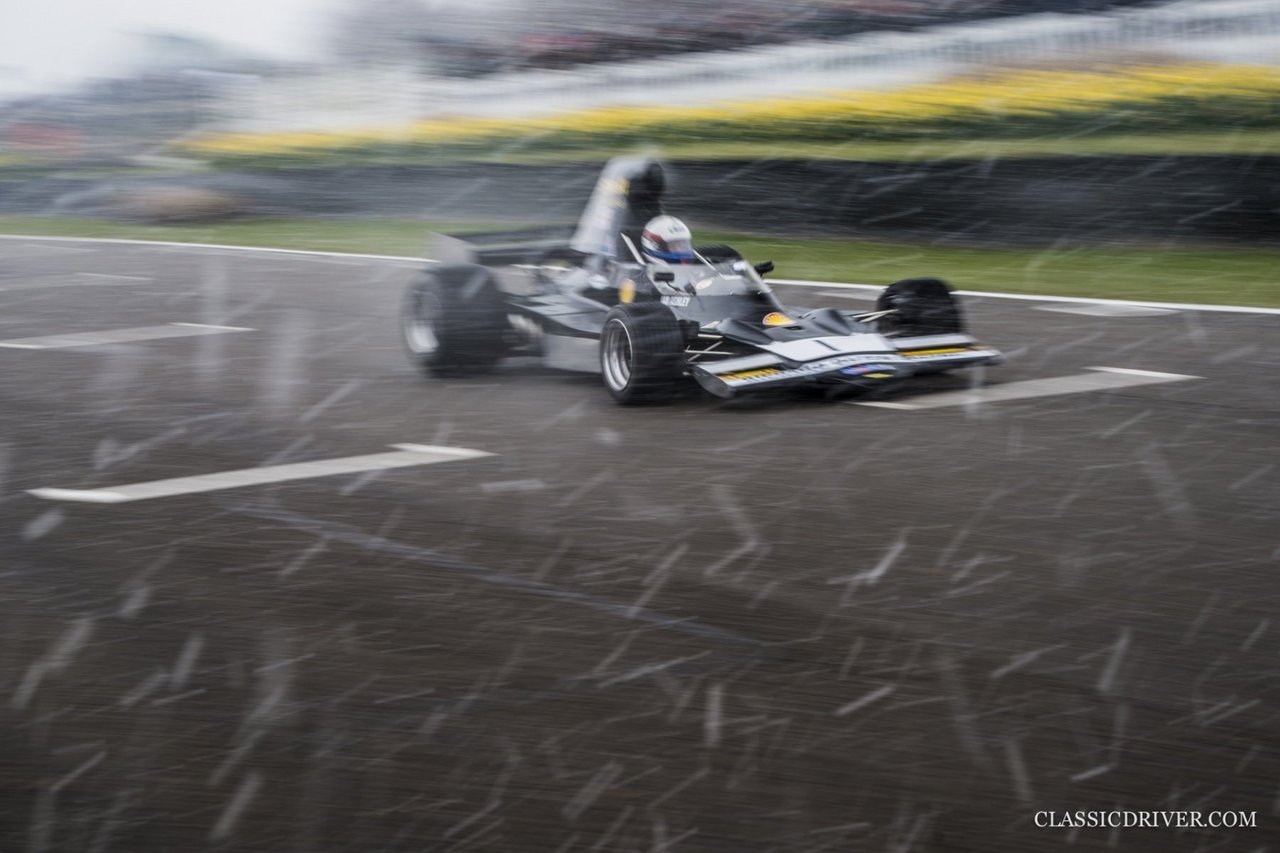 Snow at Goodwood during a motorsport meeting? We never thought we'd see the day. Suffice to say, the 76th Members' Meeting was a cacophonous song of ice and fire.
As the entrants to this year's Tour Auto were unloaded at the Grand Palais in Paris ahead of the start, we snatched some time with Patrick Peter, boss of Peter Auto – the organisation which holds the road rally – and one of historic motorsport's most influential characters.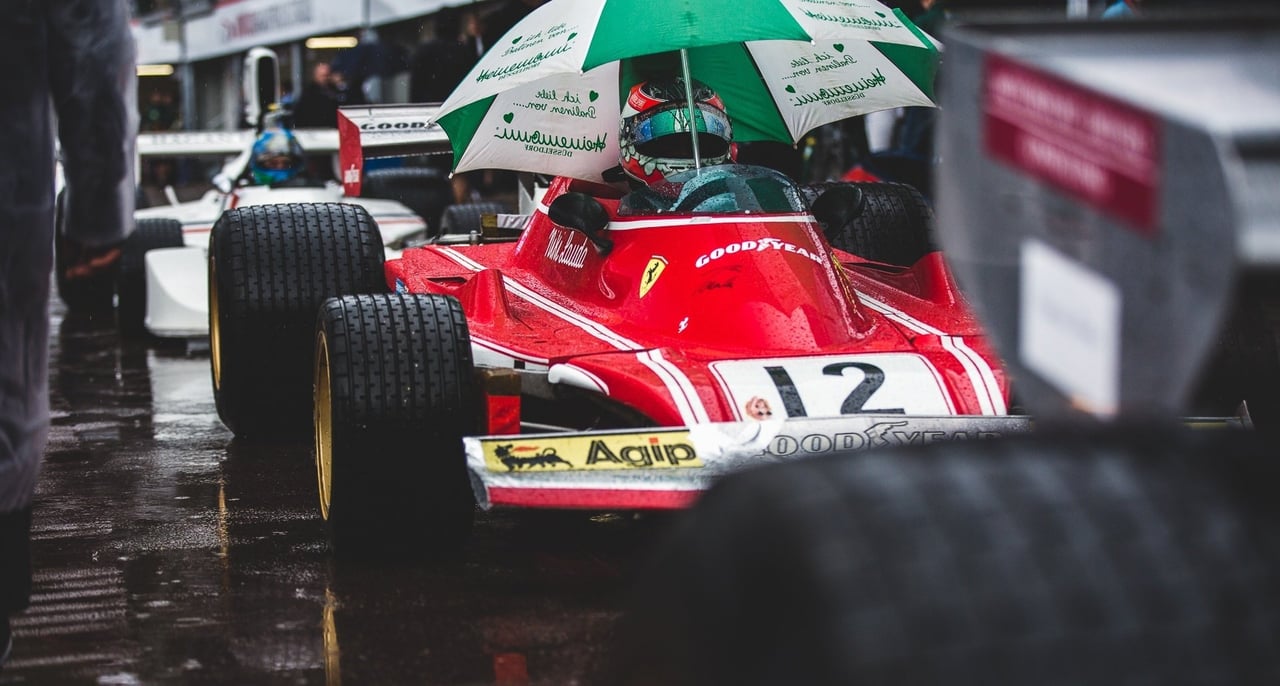 The glamorous streets of Monte-Carlo vibrated to the sound of horsepower back in May as the Grand Prix de Monaco Historique made its biennial visit to the principality. Suffice to say, it was an unforgettable weekend.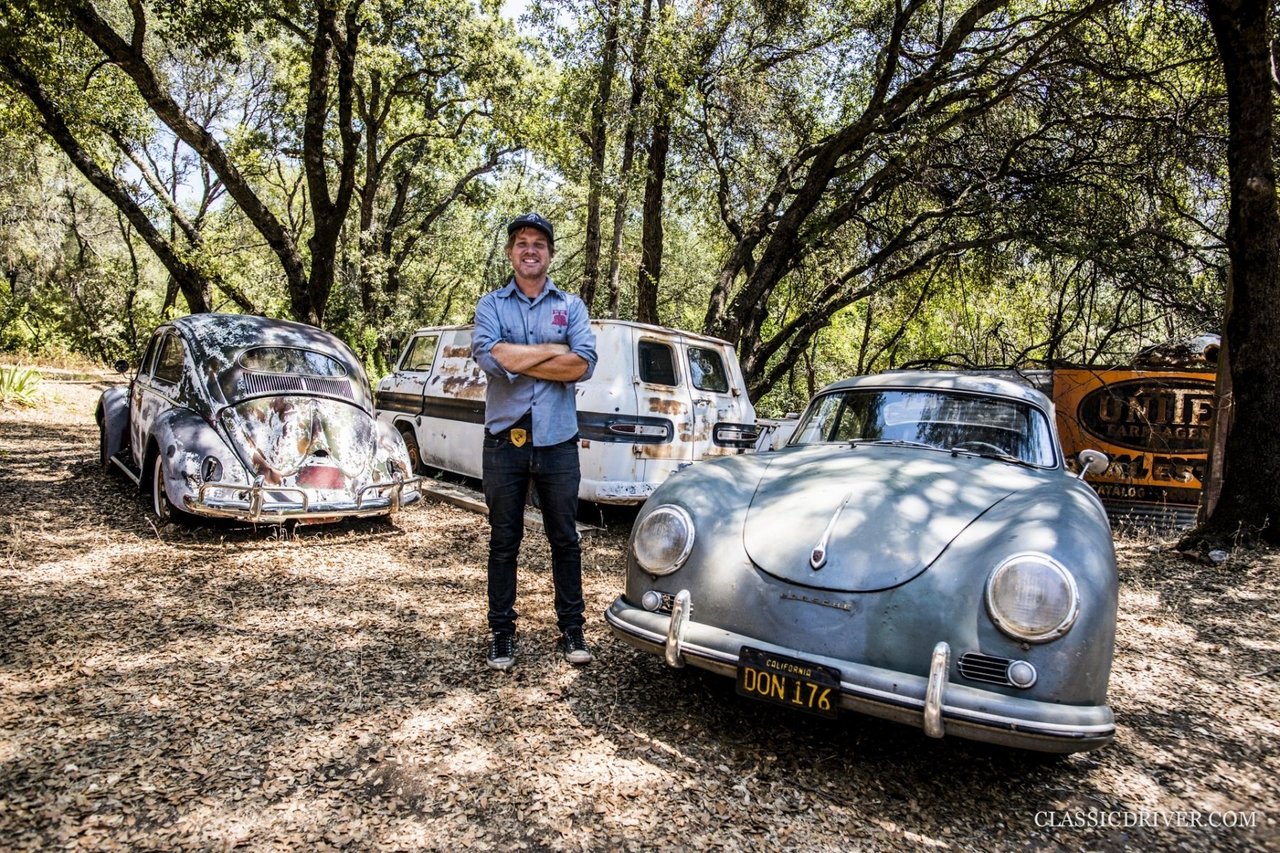 The California king of Porsche patina, Matt Hummel and his weather-beaten and sun-faded 356s are, quite rightly, Instagram sensations. Rémi Dargegen took an unforgettable ride with him.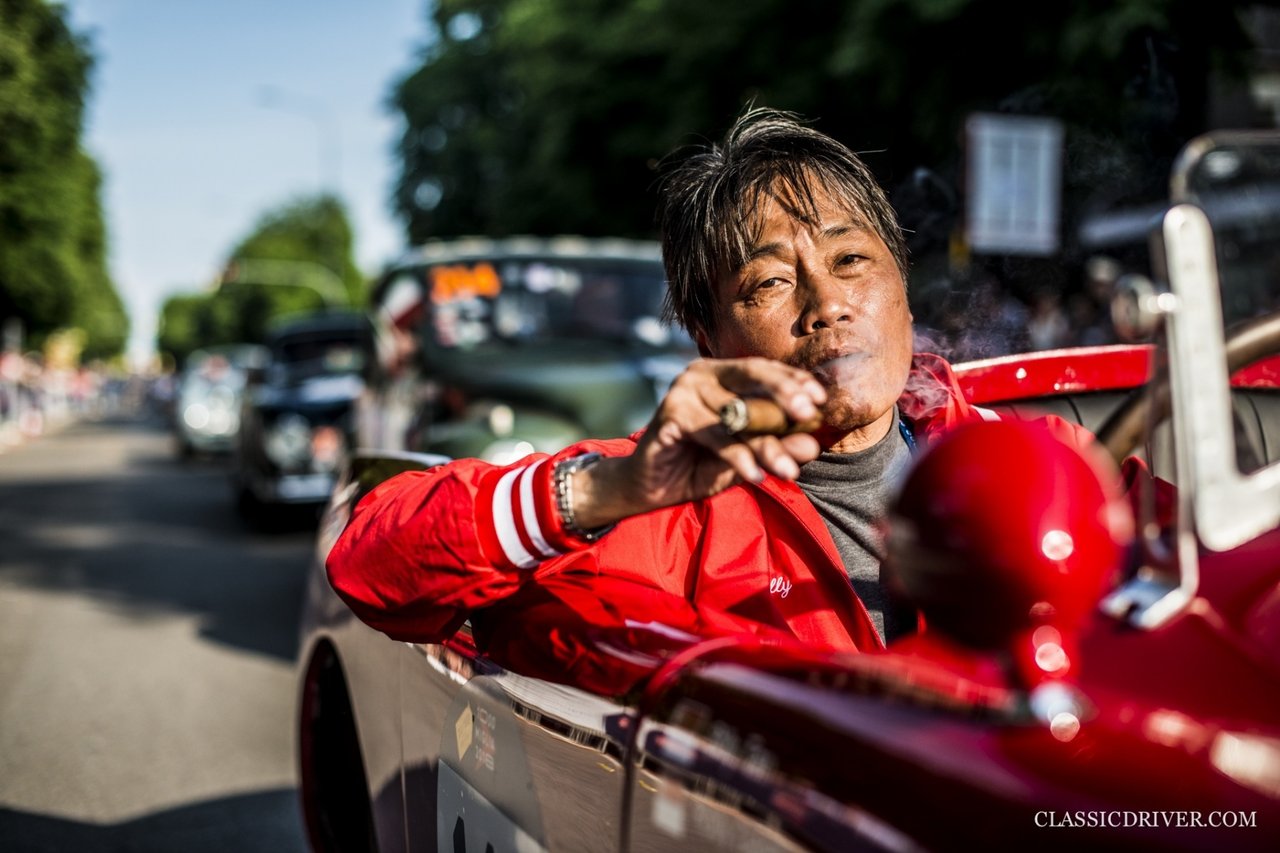 A harmonious mix of old cars and picturesque cities – ah, it must be the Mille Miglia. Despite some frustrations at this year's edition, Rémi Dargegen still believes it to be the finest road rally on the planet.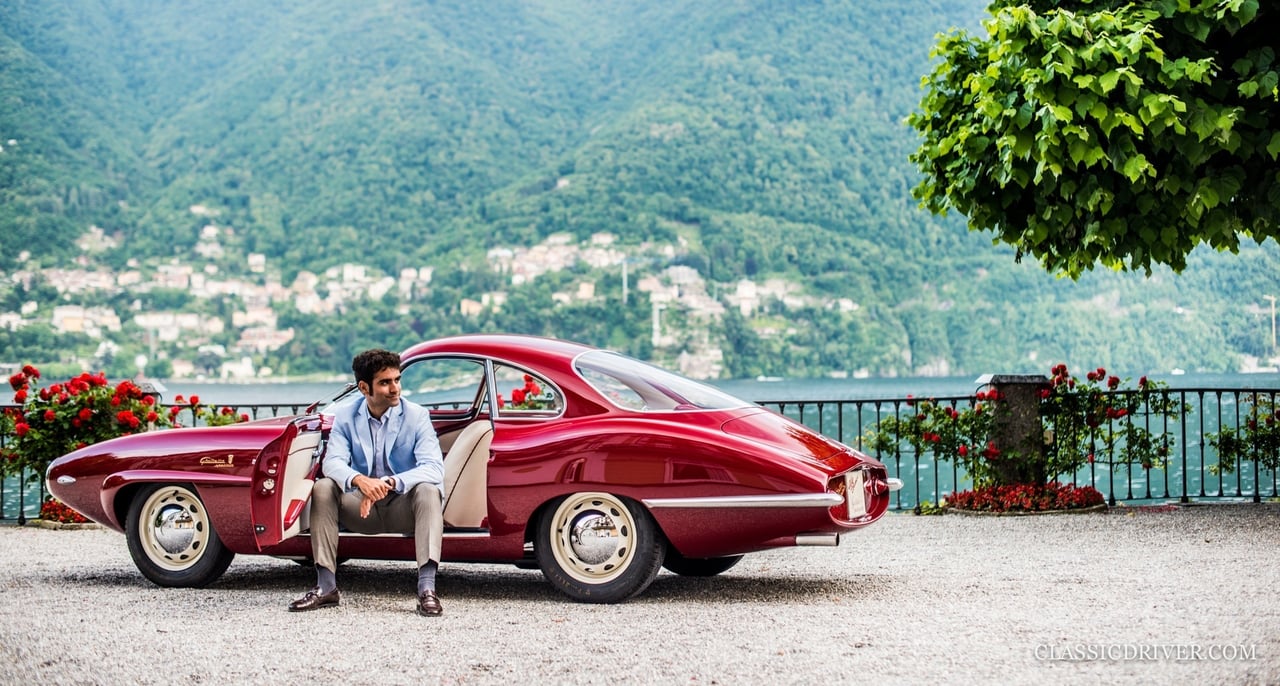 For the first in our Talk to the Driver series of films for A. Lange & Söhne, we sat down with Duccio Lopresto on the glistening shores of Lake Como to discuss the appeal of the Concorso d'Eleganza and the next-generation of car collectors.
At 2018's Concorso d'Eleganza Villa d'Este, Formula 1 racing cars were invited along by the selection committee. And they certainly lent a fresh aesthetic, even if their elegance could not be evaluated with the traditional criteria.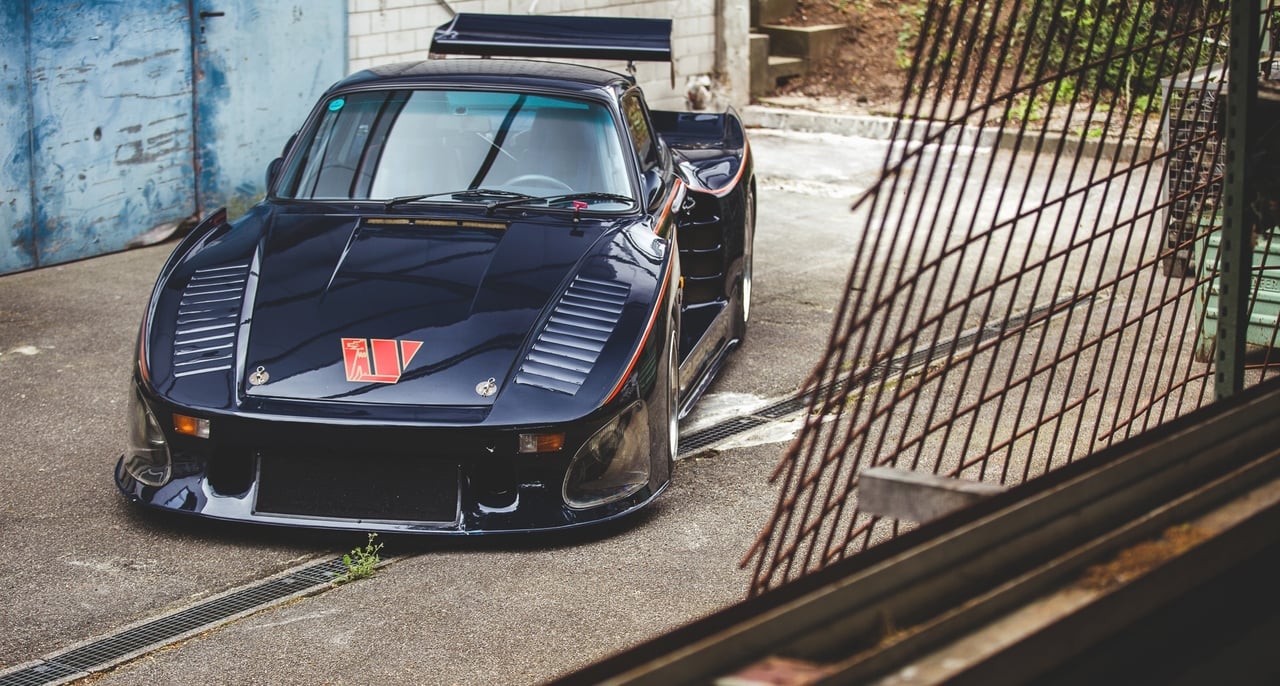 In 1979, the Austrian-Canadian oil magnate Walter Wolf ordered the only road-going Porsche 935 Kremer K3 in existence. As we concluded in our story, the car is '98 percent Le Mans winner, two percent 930 Turbo, and 100 percent gaga'.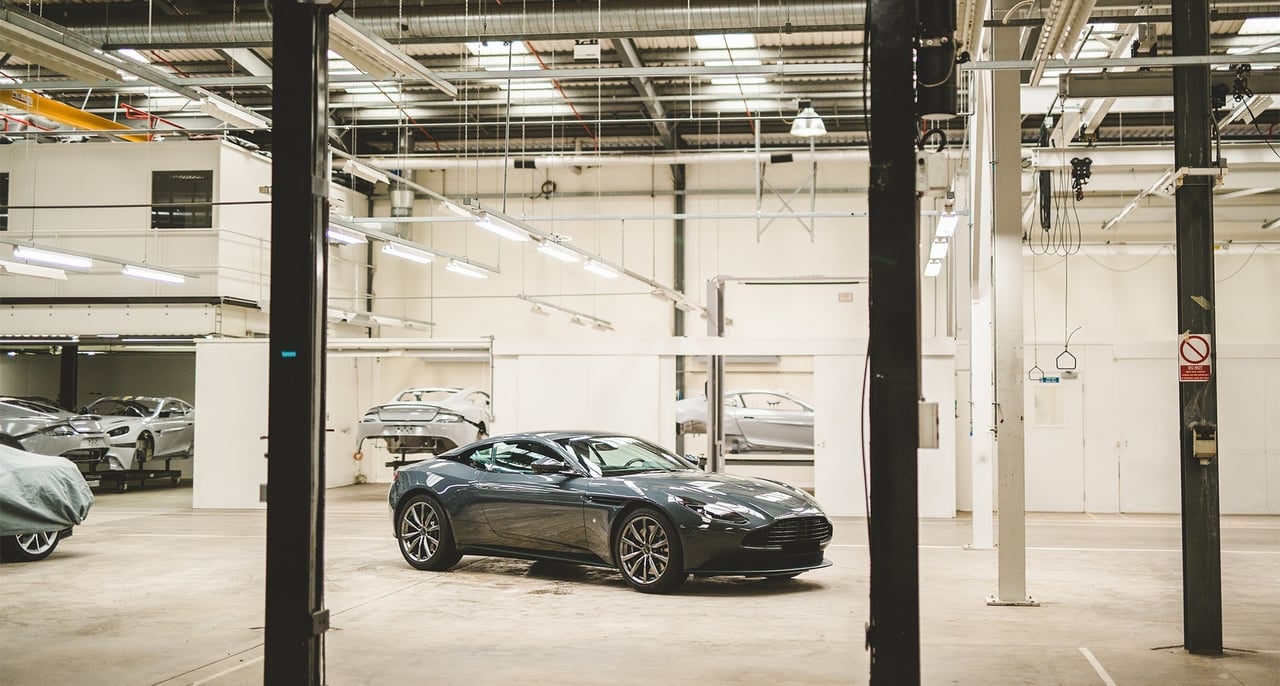 Unless you were living under a rock for the first half of the year, you'll know Classic Driver celebrated its 20th anniversary in 2018. And to mark the occasion, we teamed up with Q by Aston Martin to create a stunning limited edition version of the DB11 V8.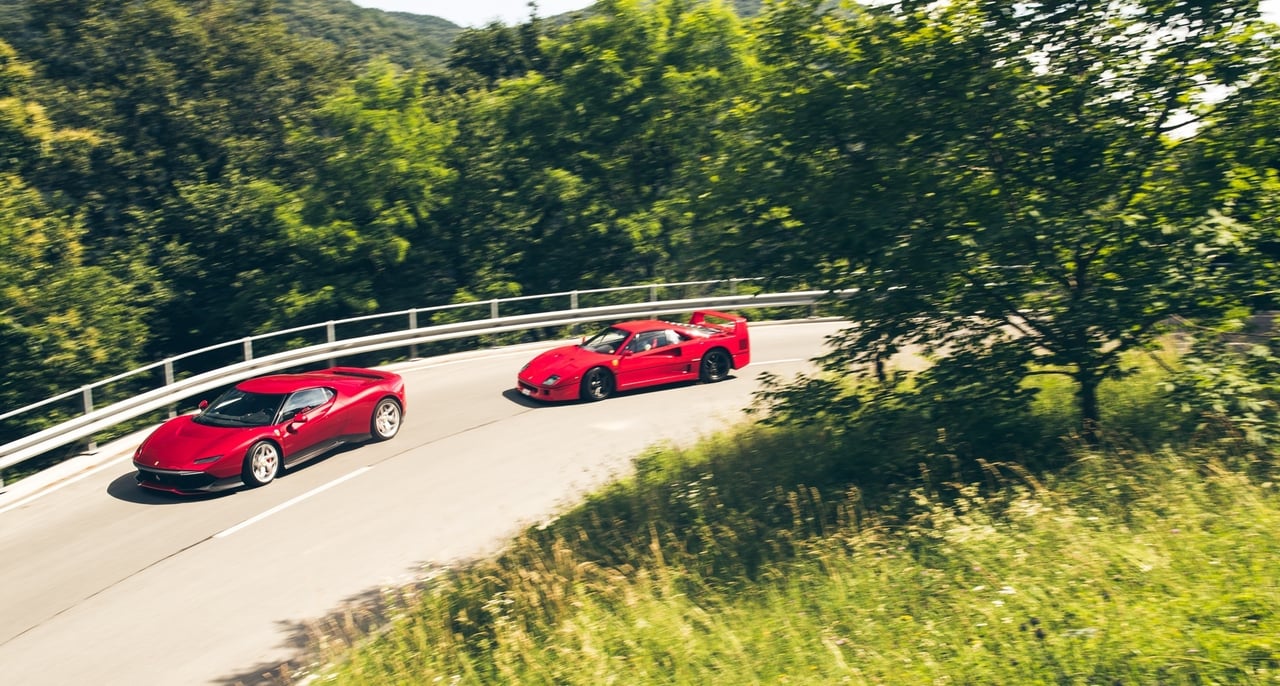 In the summer, Classic Driver was granted the first exclusive story on the Ferrari SP38 Deborah, a one-off Ferrari based on the 488 GTB and built by the Special Projects skunkworks for a very important client. This was our rosso rendezvous in Lugano, together with the car's primary inspiration, the F40.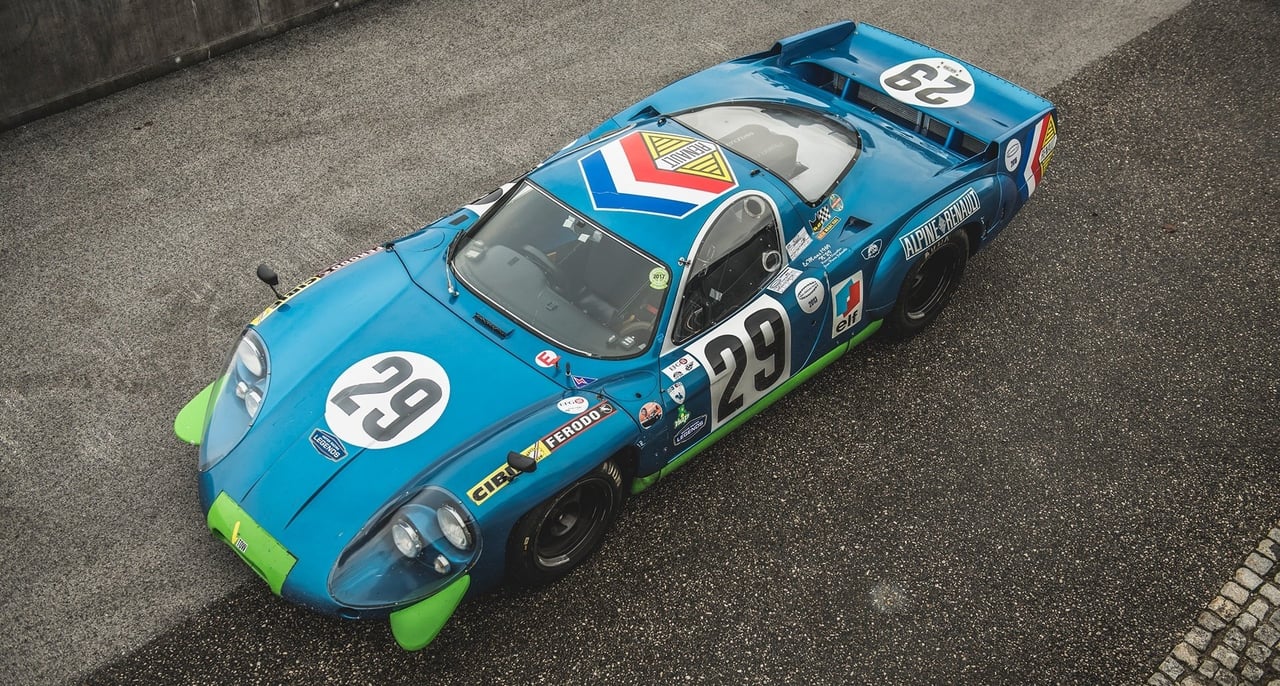 To get into the Le Mans Classic spirit, we profiled a true French national treasure, the Alpine-Renault A220, which was poised to return to La Sarthe for the biennial historic meeting 49 years after it turned a wheel there in anger for the first time.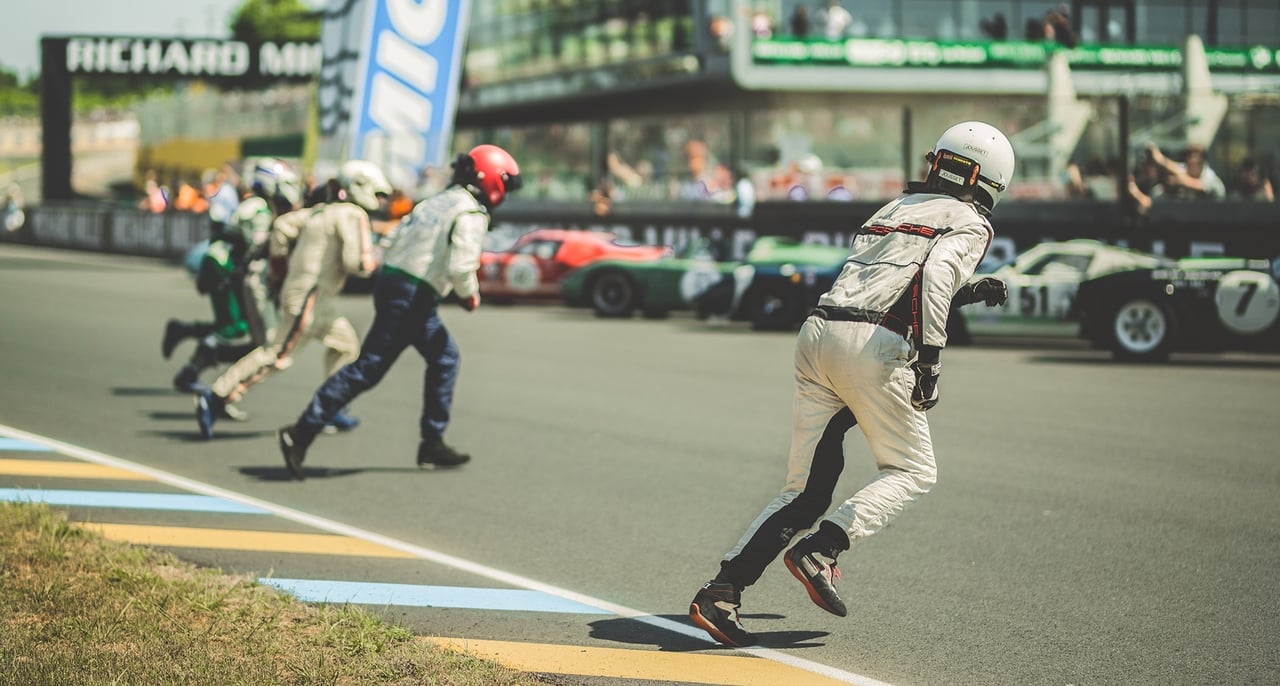 Always a firm favourite on the historic motorsport calendar, Le Mans Classic is a searing celebration of speed. And we honestly think 2018's affair was the most spectacular yet.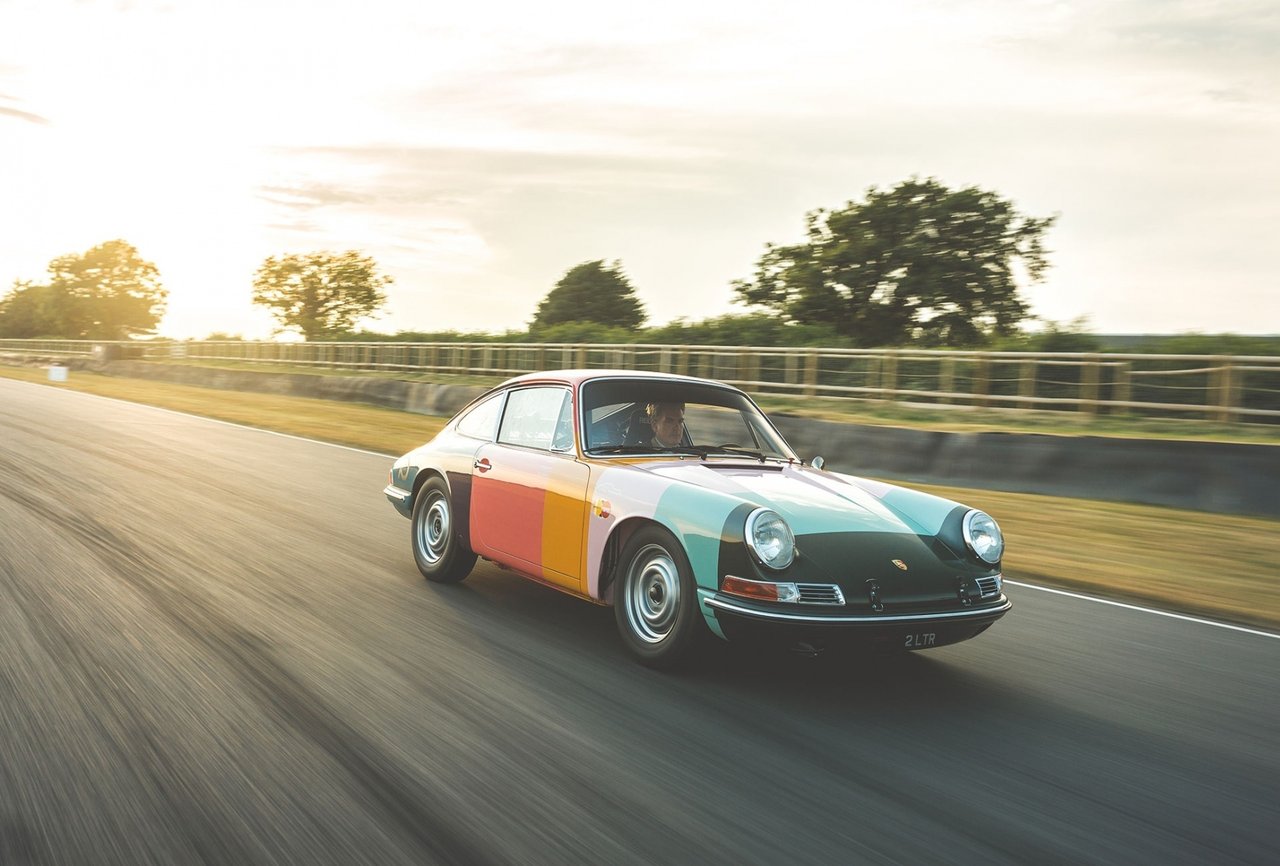 At this year's Goodwood Festival of Speed, we joined one of the stars of the show, the Paul Smith Porsche 911 art car, and its owner James Turner for a rather colourful trip from the paddock to the pub.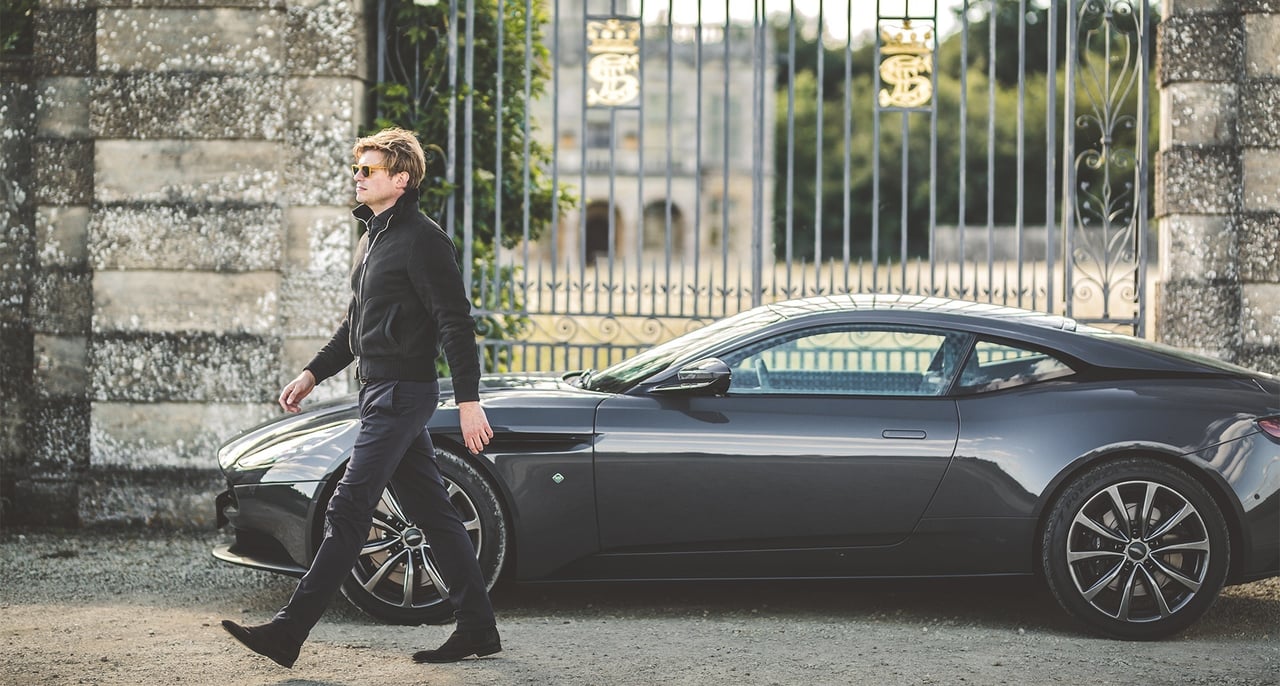 The great British summer – yes, this year we actually had one. When our Aston Martin DB11 Classic Driver Edition was delivered, we hit the road straight away and headed for England's very own Riviera in Devon, kindly supported by Hackett.
The Californian might have been nowhere to be seen, but Luftgekühlt's British debut at Bicester Heritage still captured the nonchalant spirit of Southern California's much-hyped Porsche fan fest.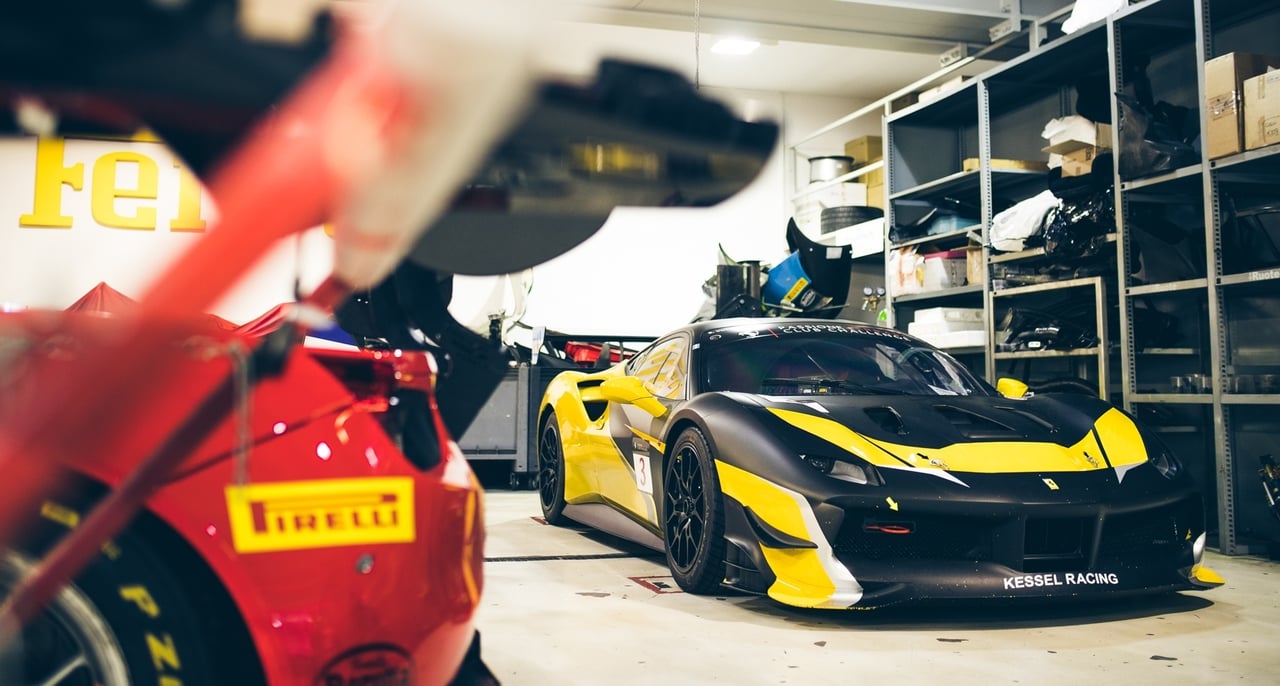 From following his late father's racing as a baby to helming arguably the biggest business associated with Ferrari in Europe, Ronnie Kessel is a dyed-in-the-wool Tifoso. We hopped on his never-ending – and very fast – carousel of Prancing Horses.
Drifting a Jensen Interceptor in the Californian desert – it was just another day in the life of bohemian petrolhead Hing Yeung. This was a taste of his American dream.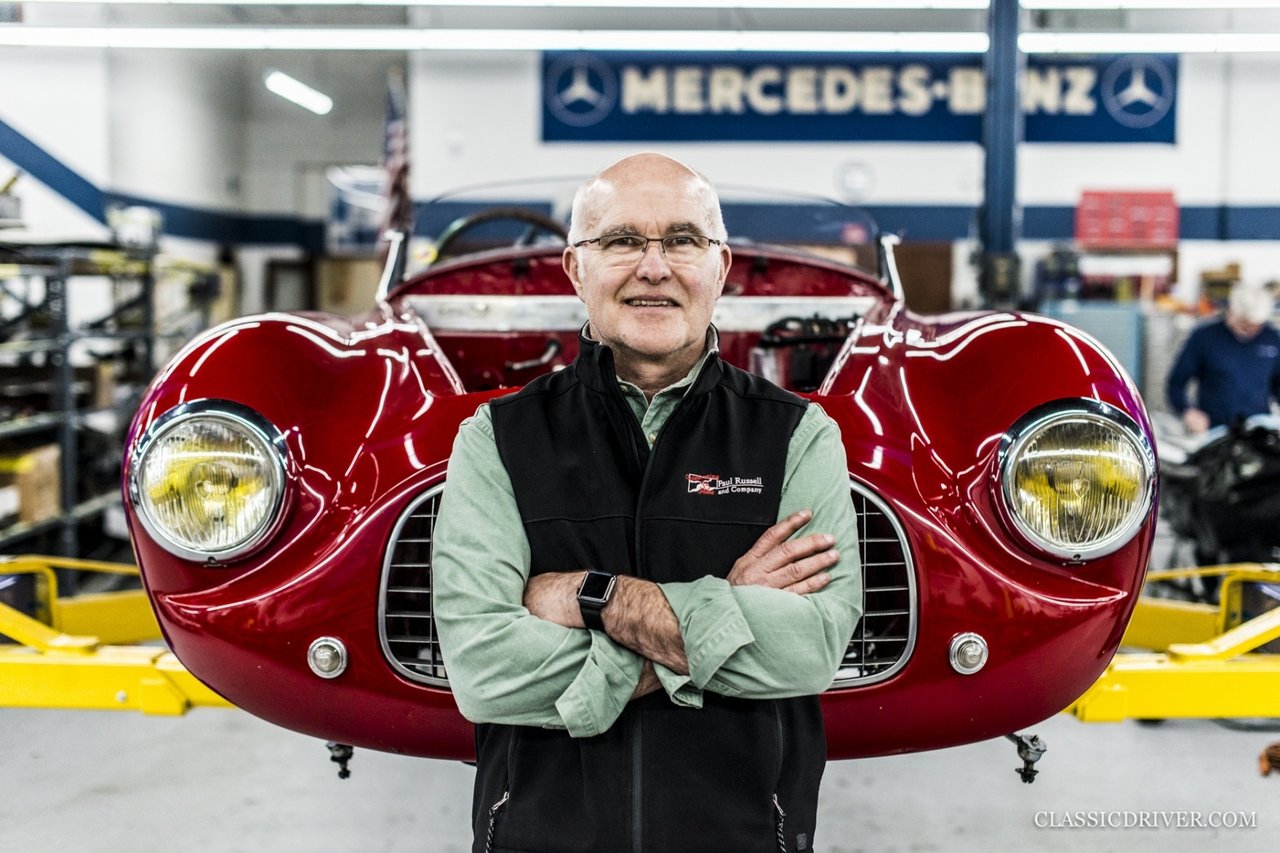 With 46 'Best of Show' awards at the world's most prestigious concours events, it's fair to say Paul Russell knows a thing or two about restoring old cars. Usually, cameras are strictly forbidden, but for Classic Driver, Russell made an exception.
Nibbling at the heels of the Bugatti Atlantic in the desirability stakes, David Sydorick's 1937 Alfa Romeo 8C 2900B with coachwork by Touring rightfully claimed the coveted 'Best of Show' trophy at this year's Pebble Beach Concours d'Elegance.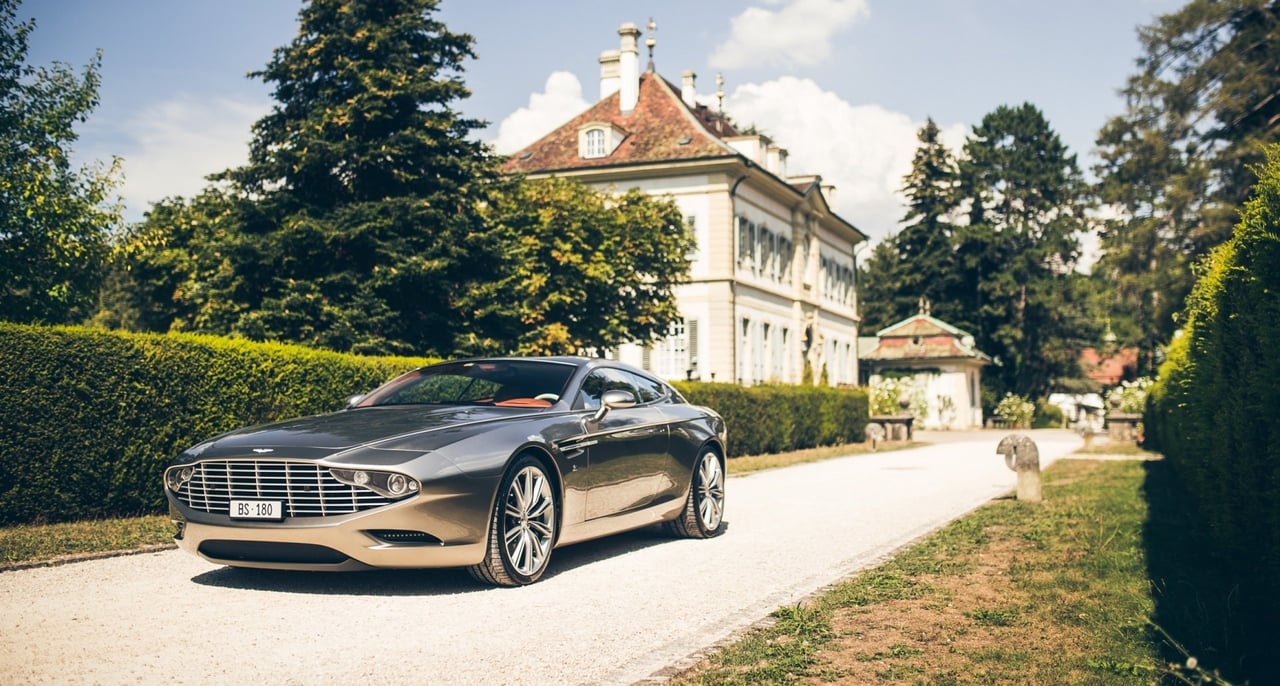 Zagato's cars have always divided opinion. In advance of this year's inaugural Grand Basel, we asked our favourite design experts for an aesthetic analysis of the unique Aston Martin Virage Shooting Brake, an artful example of contemporary coachbuilding.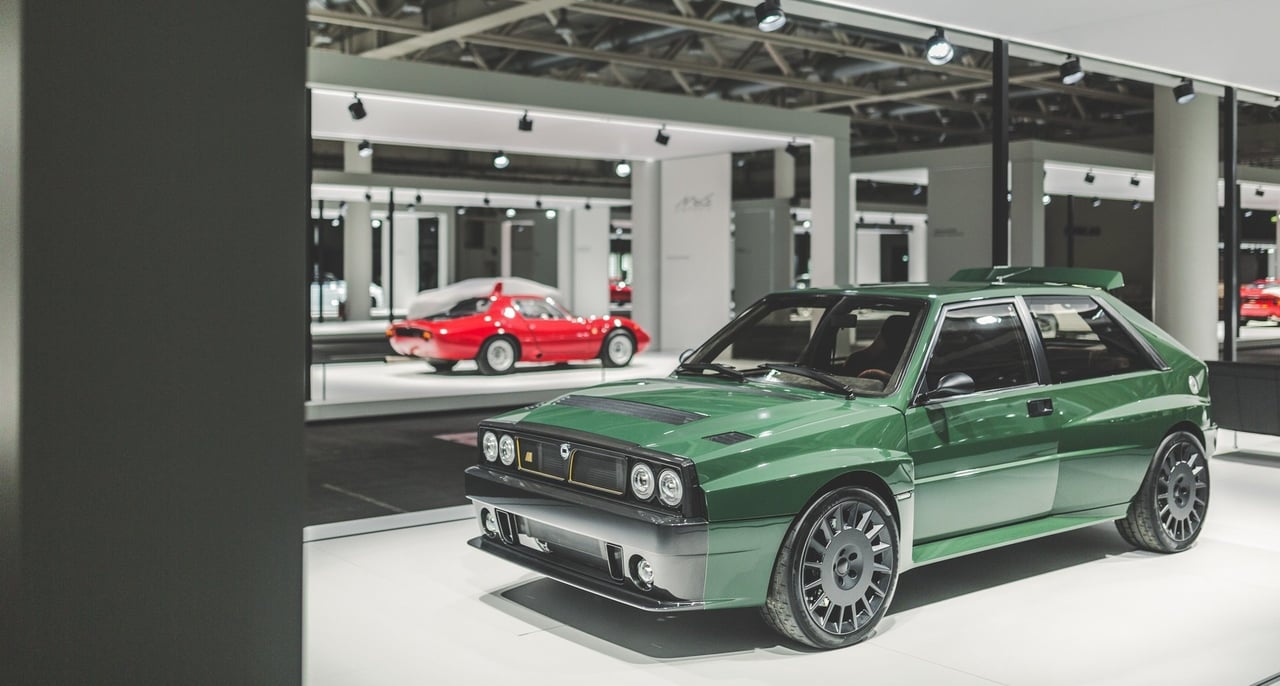 With a curated selection of stunning automobiles and a simple yet elegant architectural concept, the organisers of the inaugural Grand Basel truly reinvented the motor show. We took a look around the day before the official opening.
Back in September, on the treacherously wet asphalt between the Graubünder Langwies and Arosa in Switzerland, a raft of brave historic racing drivers faced a downhill battle for victory at the Arosa Classic Car. We joined IWC Schaffhausen, which fielded its racing team in the exciting event.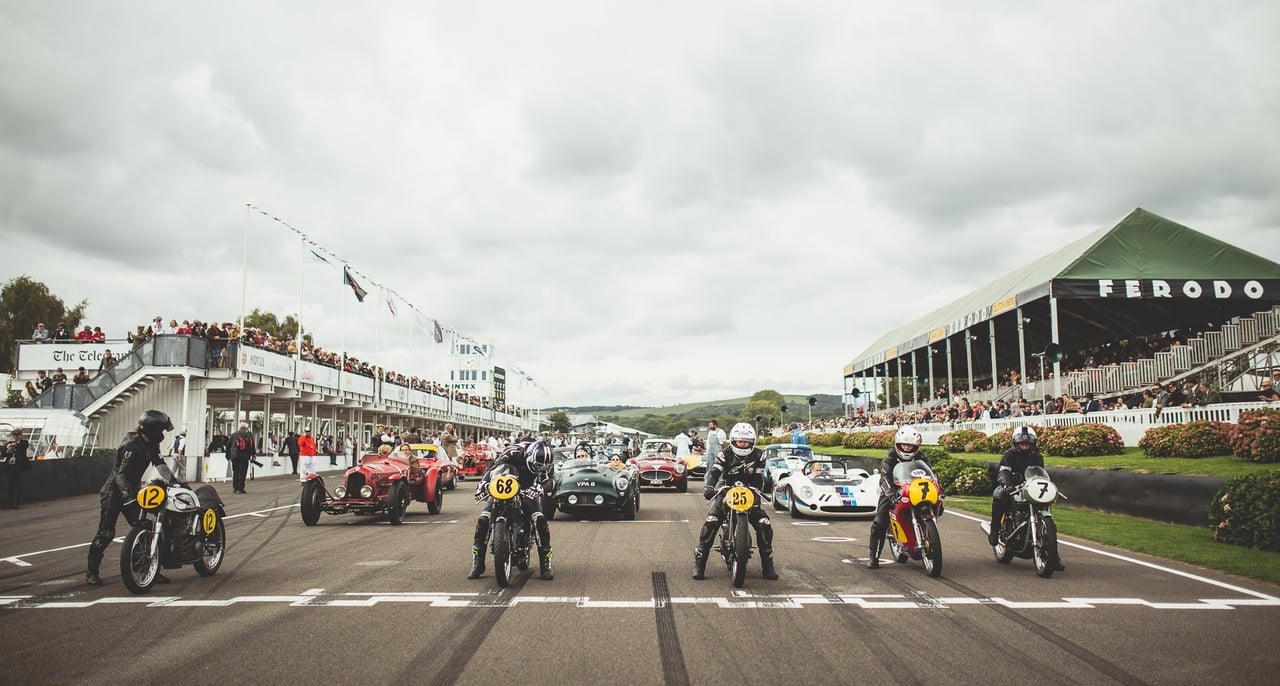 What's there to say about the Goodwood Revival that's not been before? It's for good reason that it is considered to be the best historic motorsport event on the planet – a look at the star-studded 2018 edition will confirm that.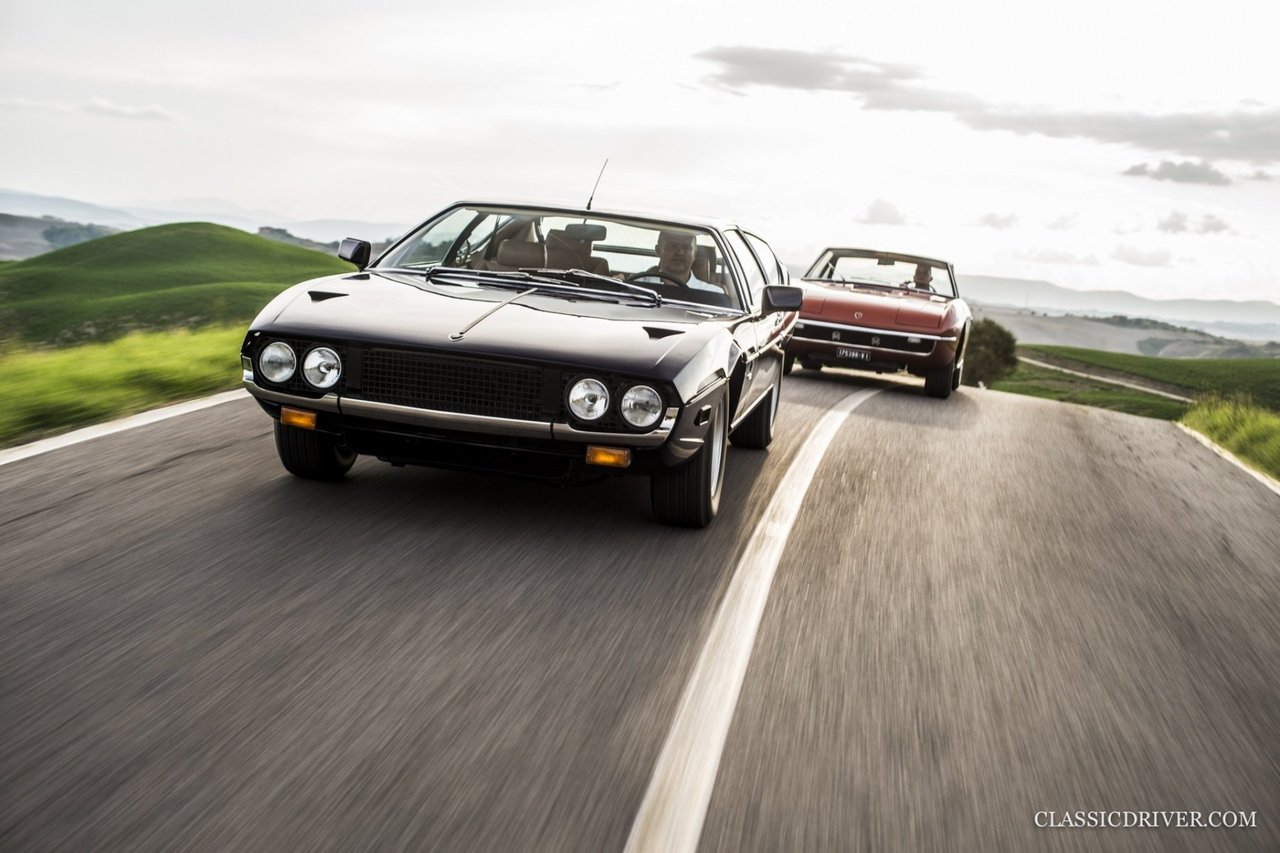 A lesser known anniversary in 2018 was that of both the Lamborghini Espada and Islero, which turned 50 this year. We climbed behind the wheel for the beautiful birthday tour through Umbria and Tuscany.
Having already made its British debut, it was only a matter of time before Patrick Long and his team took Luftgekühlt to Porsche's homeland. And so it was to be: in September, the Californian Porsche fan-fest headed to Munich. We're pleased to report it was every bit as good as we suspected it would be.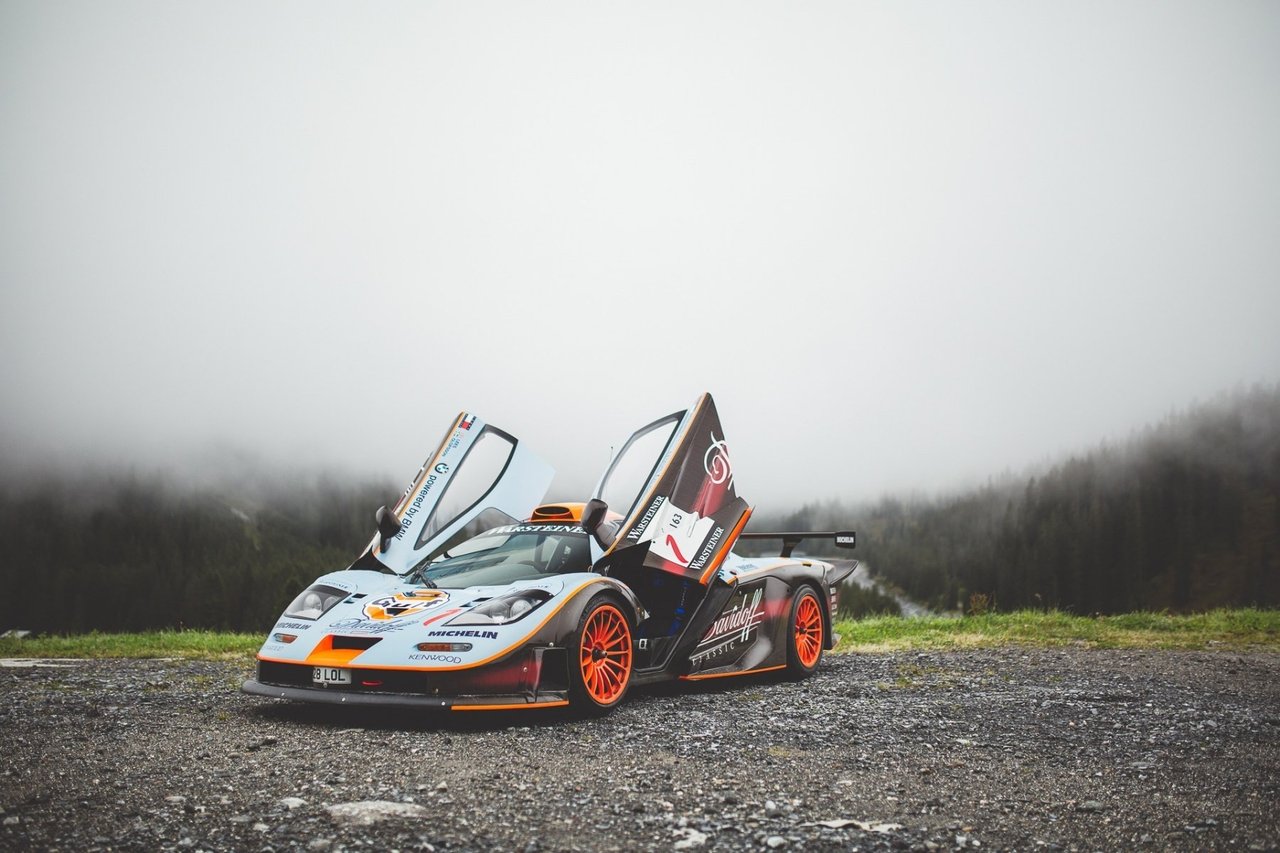 When you're offered the chance to storm the Swiss Alps at dawn with a Gulf-liveried McLaren F1 GTR 'Longtail' by its owner, you don't so much as accept than you do bite his hand off.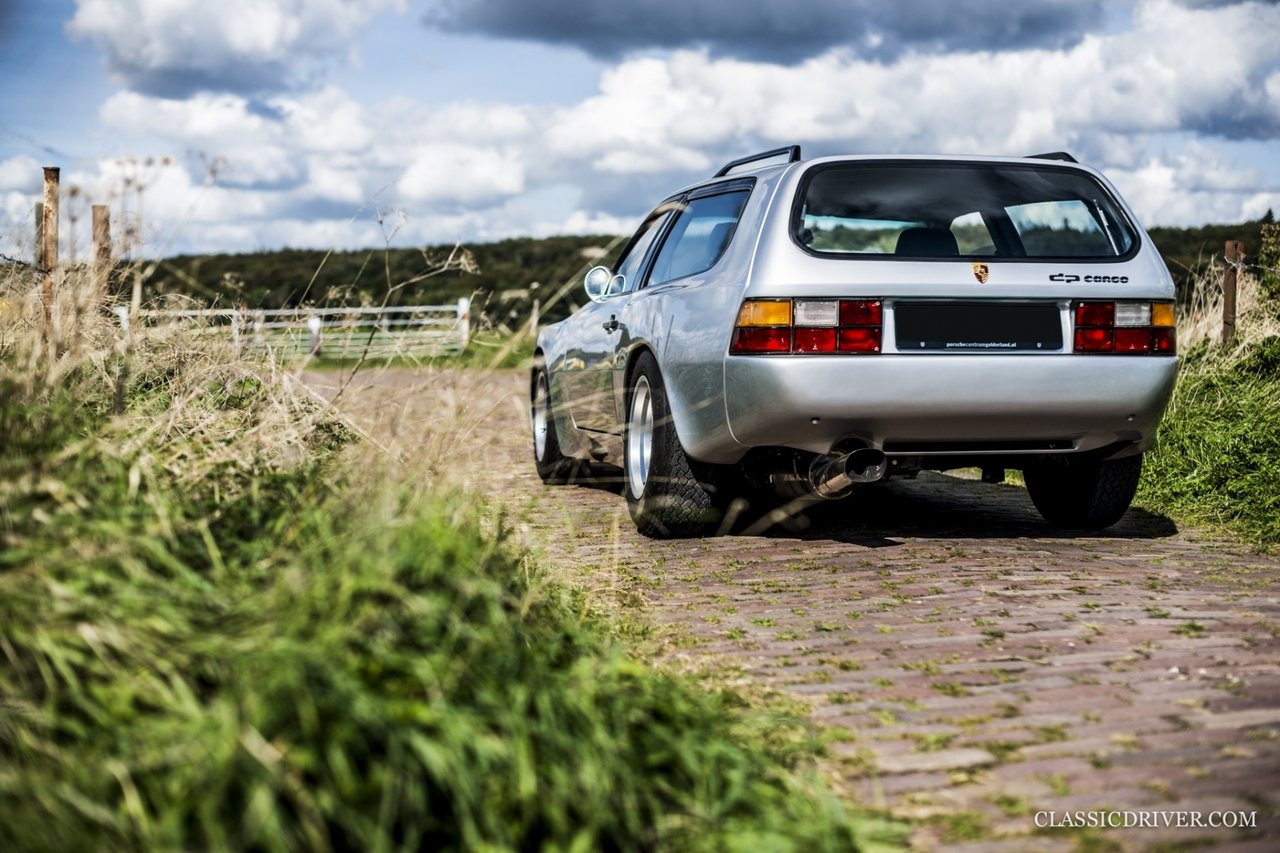 Intriguingly, the car which resonated with our social media followers most in 2018 was this: the Porsche 924 Cargo, a quirky shooting brake built by DP Motorsports in Germany.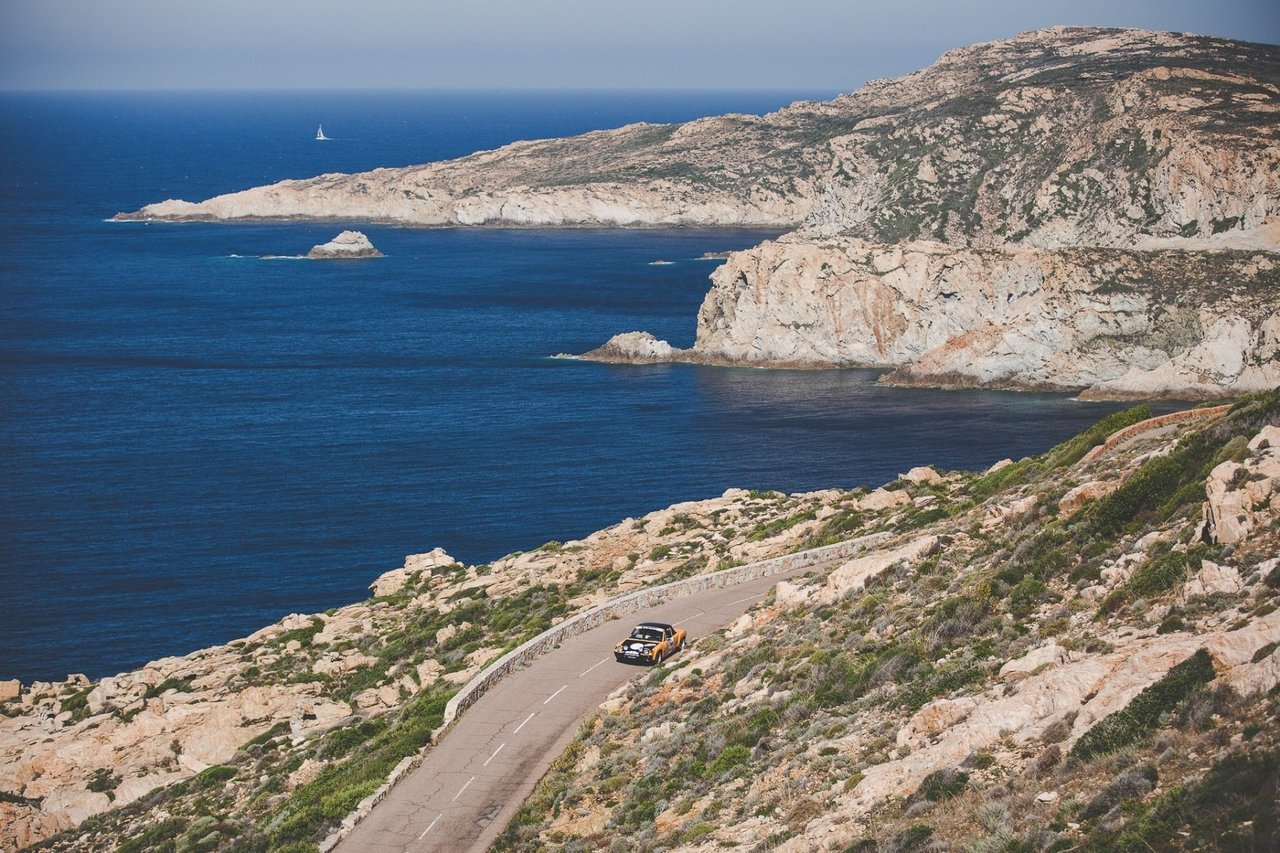 If there's one event from 2018 we'd urge our readers to visit, it would be the Tour de Corse Historique. Spanning four days and encompassing the island's diverse and breathtaking landscape, the event sees 200 historic rally cars contest some of the most spectacular and challenging stages in the world, recalling the famous event's glory days in the 1970s and '80s.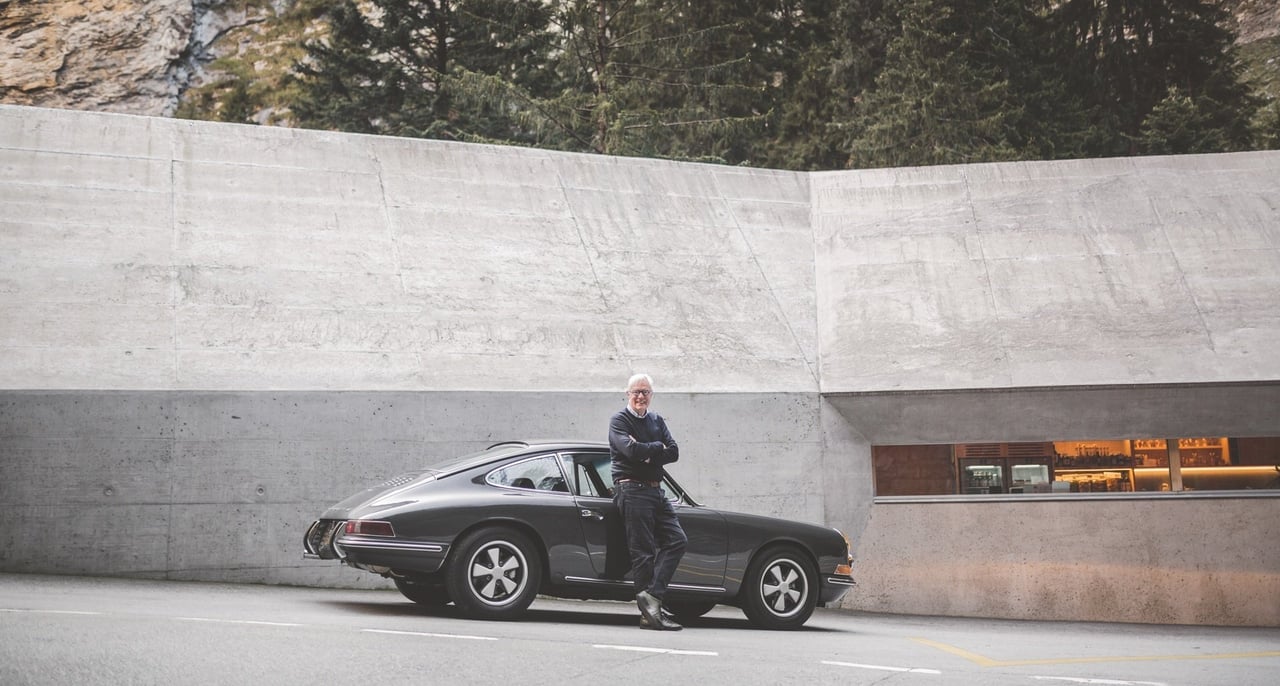 Design Master Carl Gustav Magnusson knows a fair bit about timeless design. He created his very own version of the Porsche 912 and, having spent the day with it, we can honestly say it's a masterpiece of automotive modesty.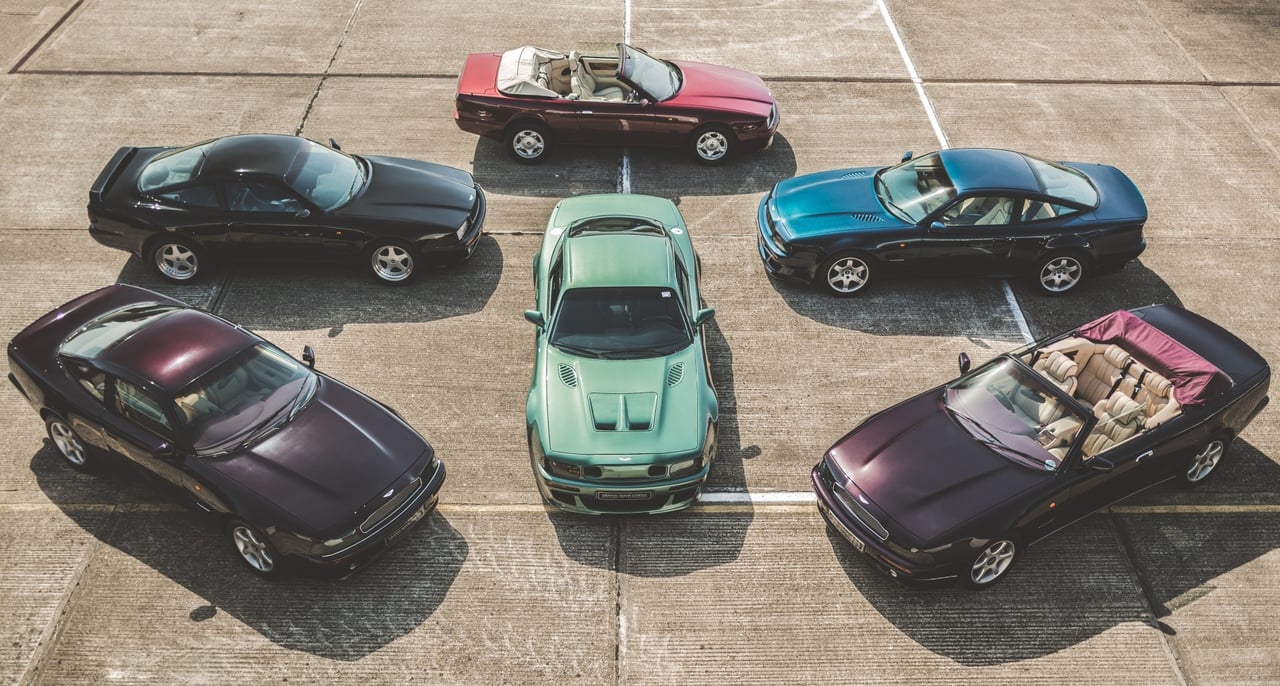 Stephen Archer reckons the hand-built Aston Martin Virage and V8 variants from the 1990s are still underappreciated, but for the life of him, he can't work out why. Here his argument here.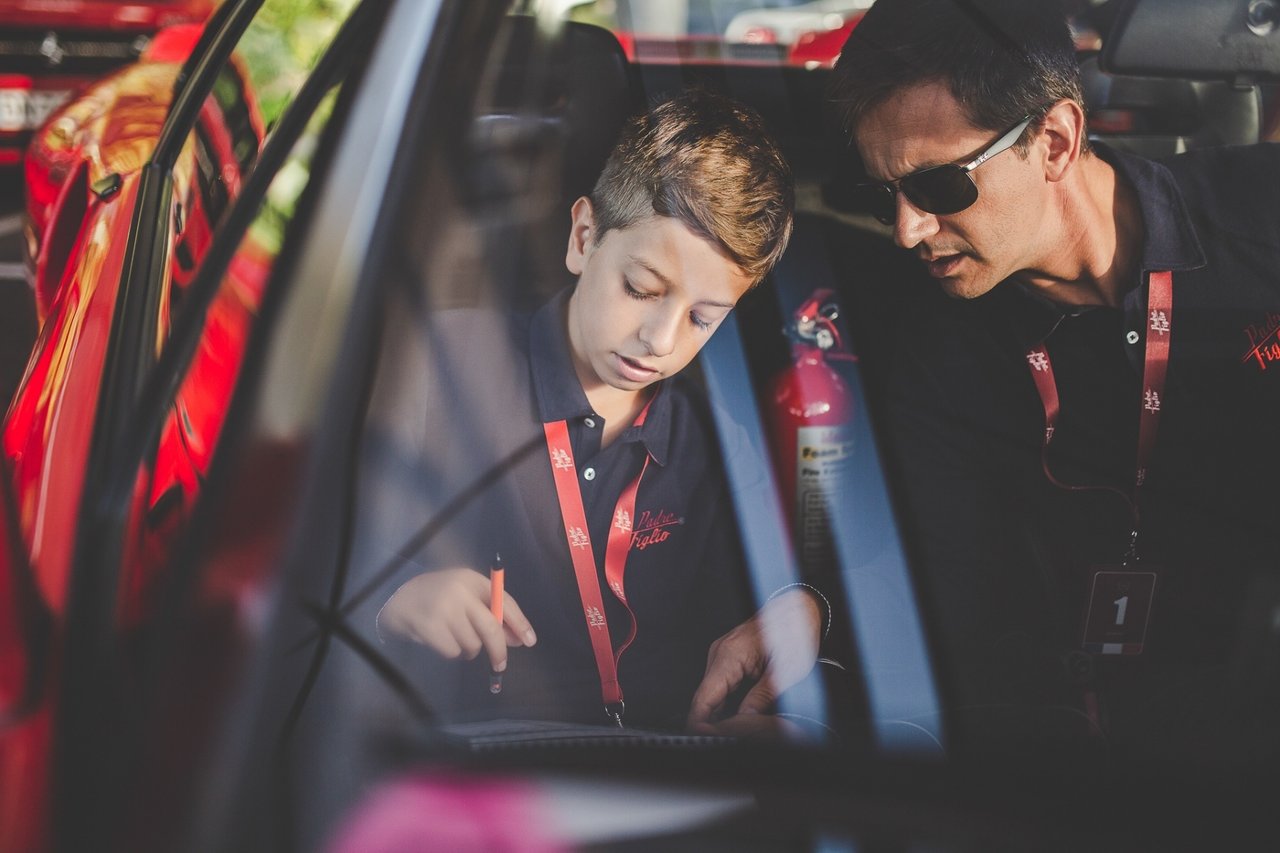 More often than not, it's our parents who are responsible for our unrelenting passion for exotic cars. And nowhere was this more obvious than on the Raduno Padre-Figlio, a rally on the fabulous roads surrounding Monte-Carlo exclusively for fathers, sons, and their very special Ferraris.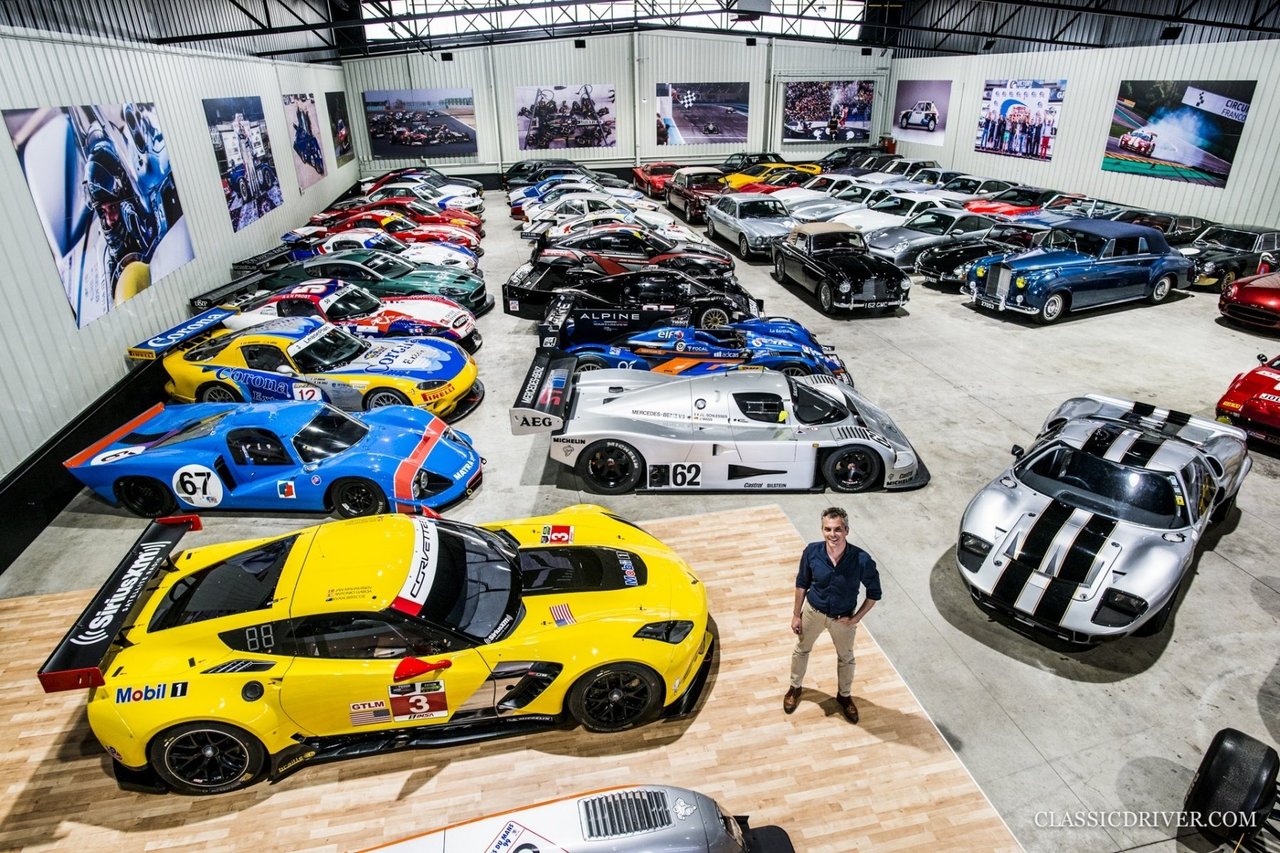 We've seen an explosion of interest in modern-era endurance sports cars in recent times. Looking for answers, we visited Florent Moulin of the Luxembourg dealership Art & Revs, a seventh heaven for the next-gen historic racer.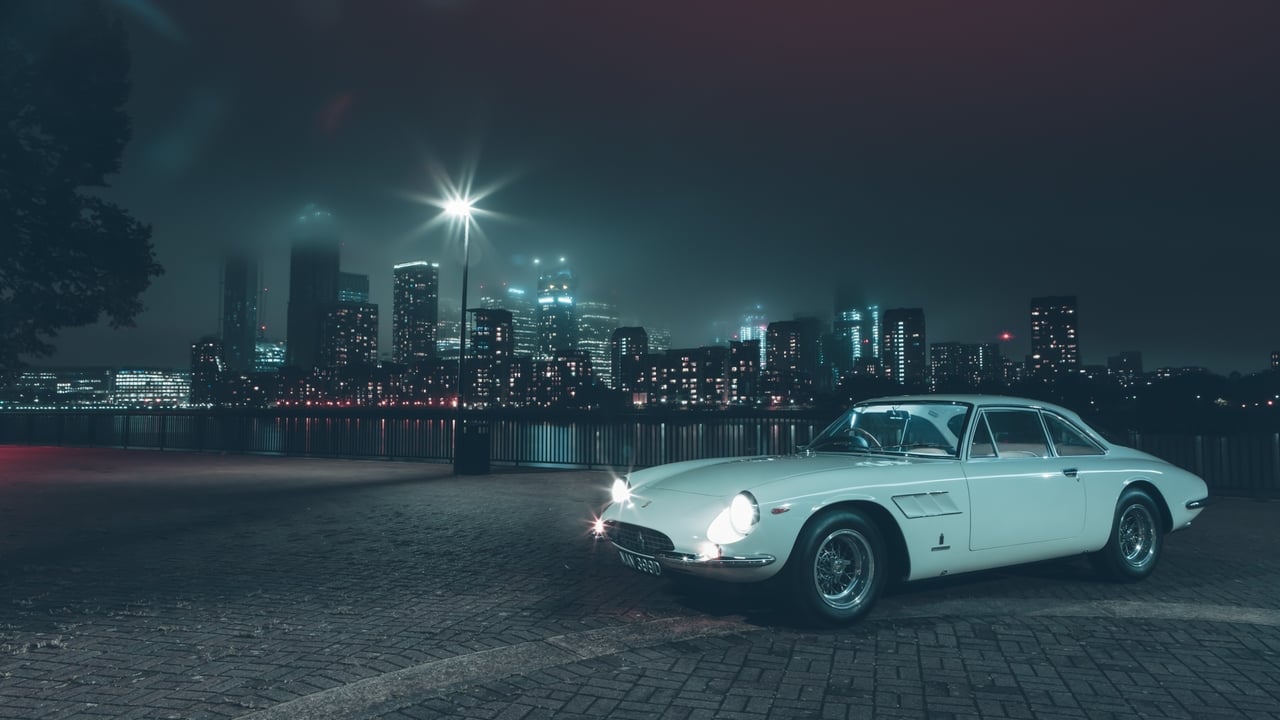 When Simon Kidston asked us if we'd like to commandeer his stunning right-hand-drive Ferrari 500 Superfast for a foggy evening in London, we didn't need asking twice. What we weren't expecting, however, was its fascinating backstory…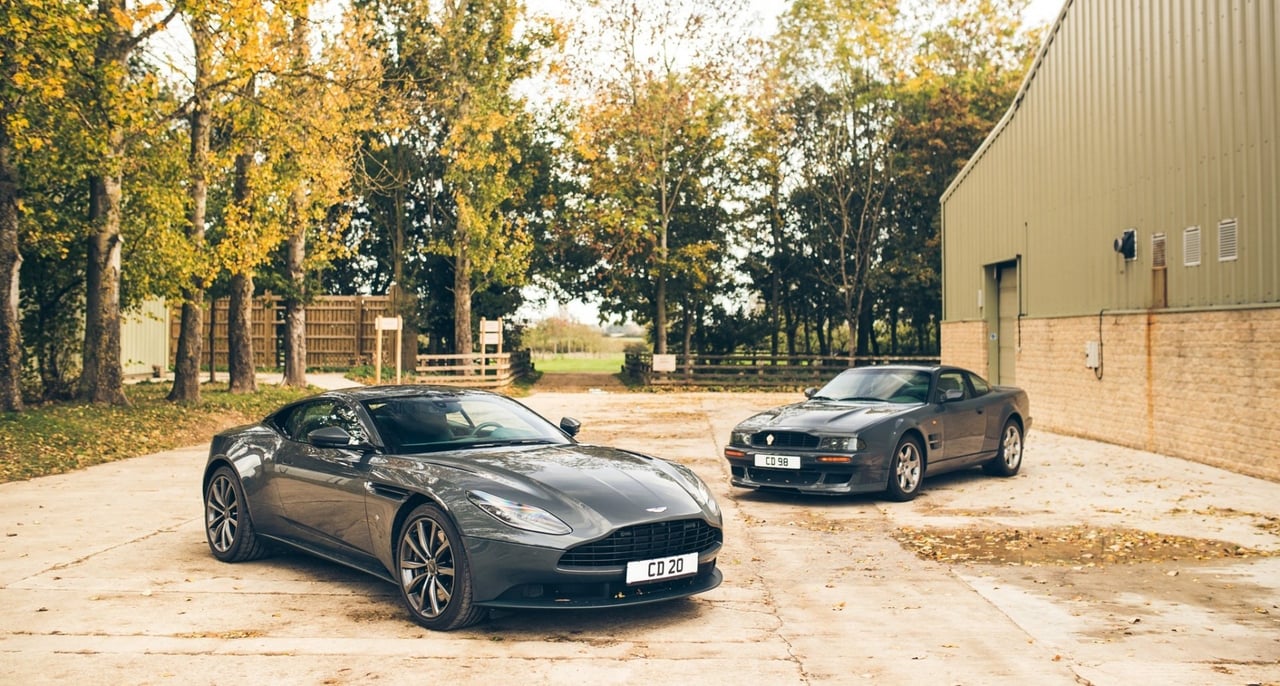 For those of you wondering where we drew inspiration for the Aston Martin DB11 Classic Driver Edition, then look no further than this very special V550 from 1998, the year Classic Driver first went live.
In the rarefied world of the Mercedes-Benz 300SL, one name stands head and shoulders above the rest: Hans Kleissl. His company HK Engineering, which he founded in 1984, has done more to preserve the existence and enjoyment of the seminal 1950s sports car than any other…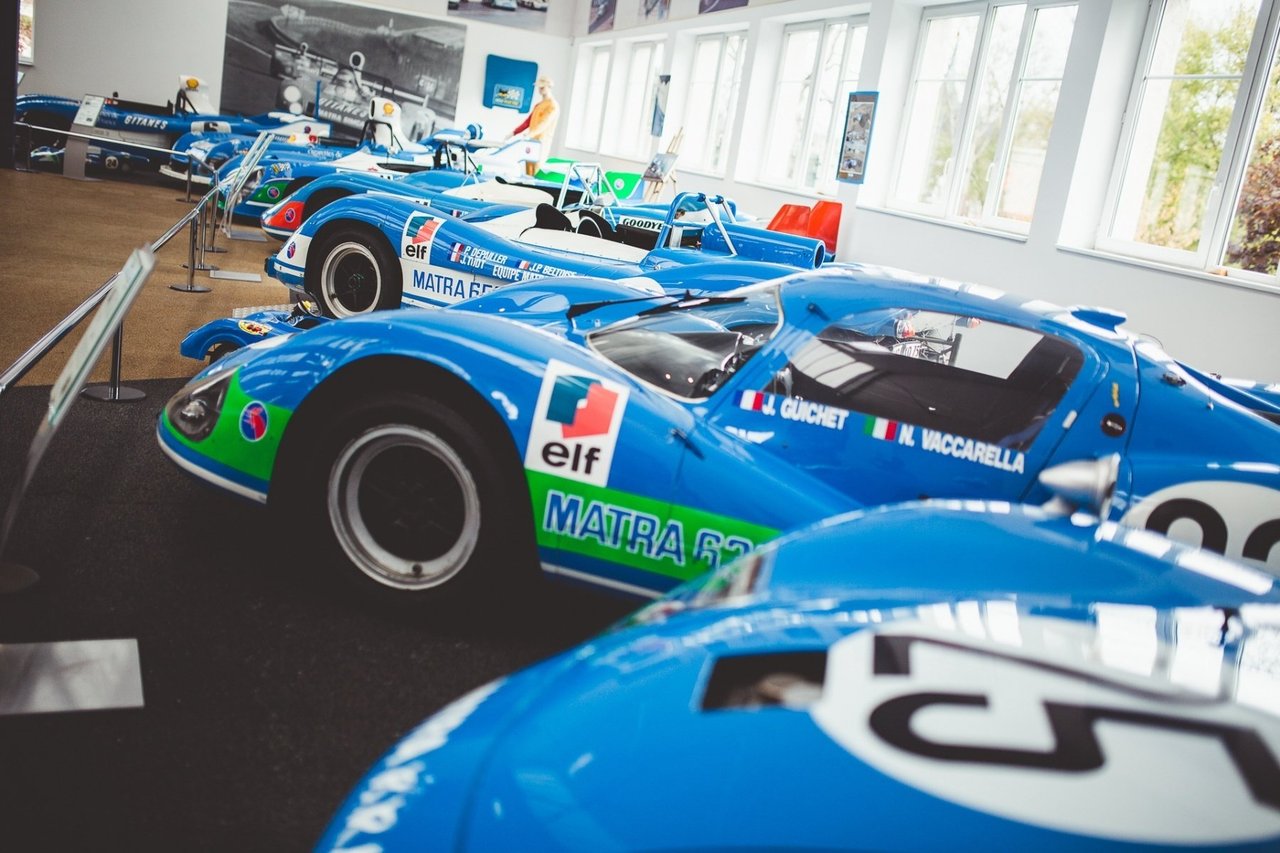 Did you know about the magical museum dedicated to Matra hidden in a rural corner the Loire Valley in central France? Nope, neither did we.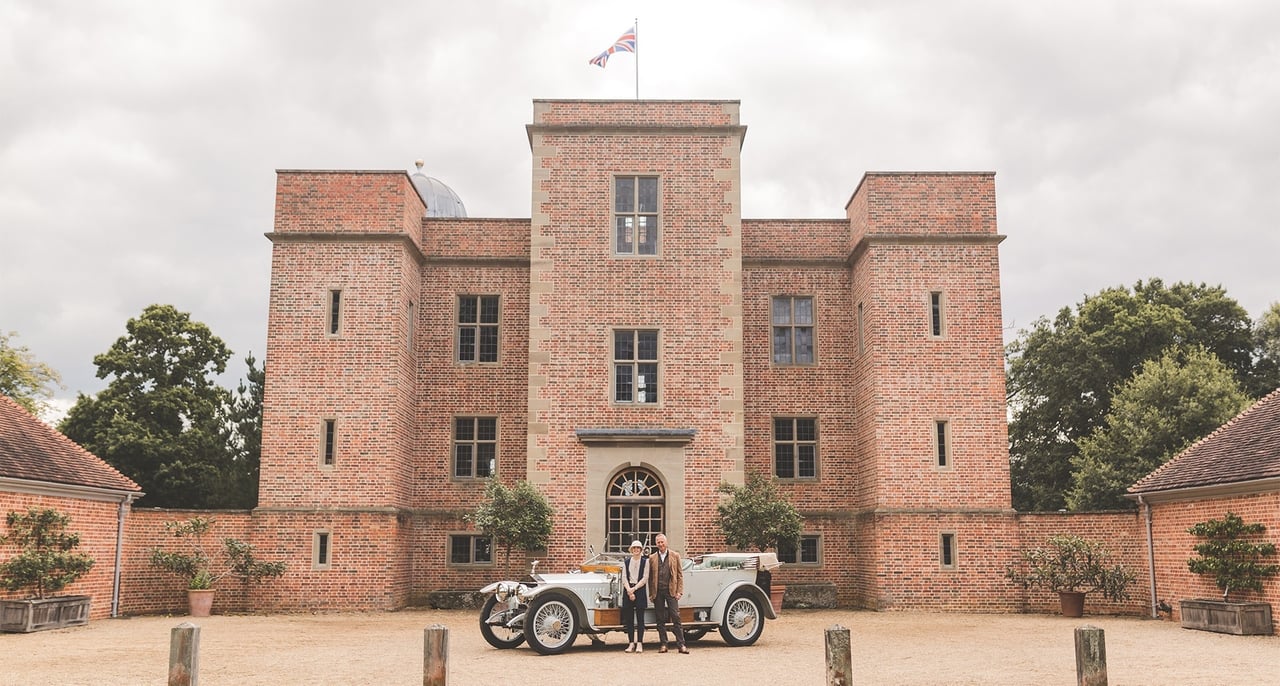 In the second episode of our Talk to the Driver series of films for A. Lange & Söhne, we took a ride with Concours of Elegance Club Trophy winner Katie Forrest and her wonderful 1912 Rolls-Royce Silver Ghost, which is affectionately known as Nellie…