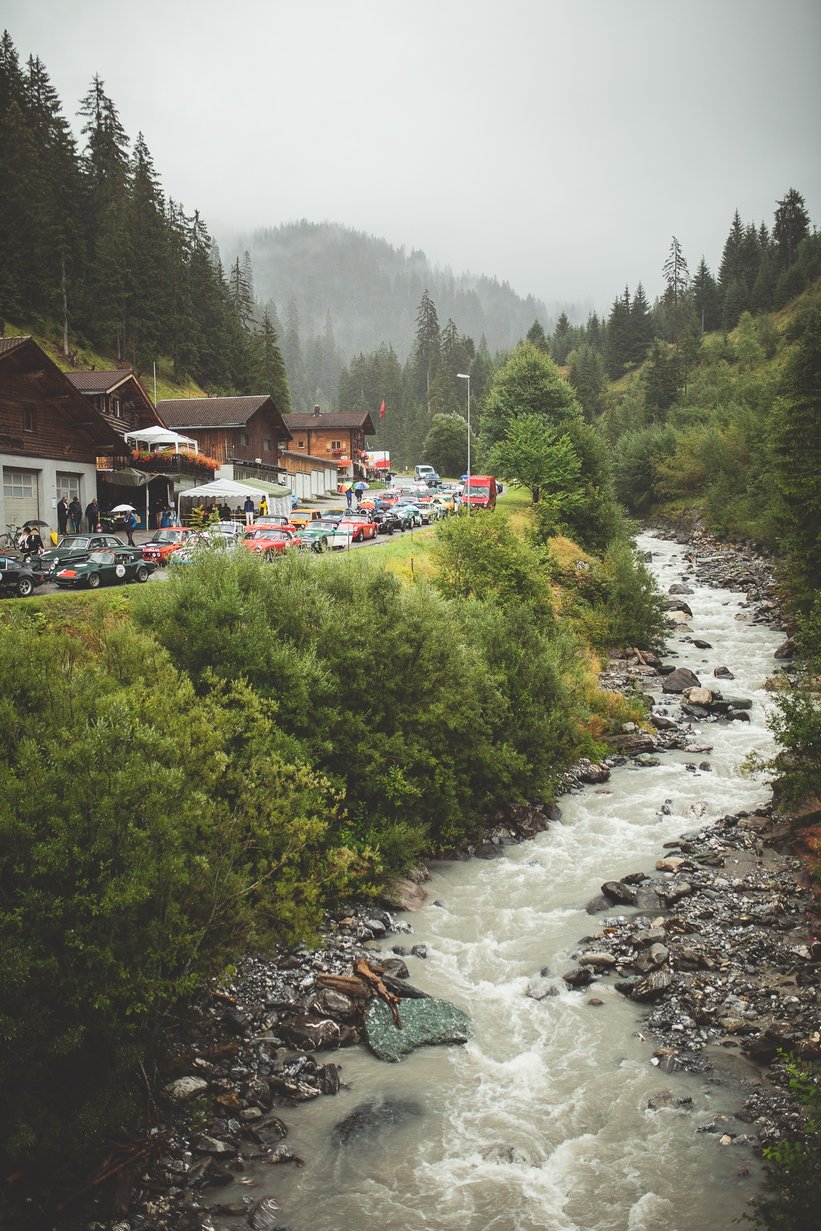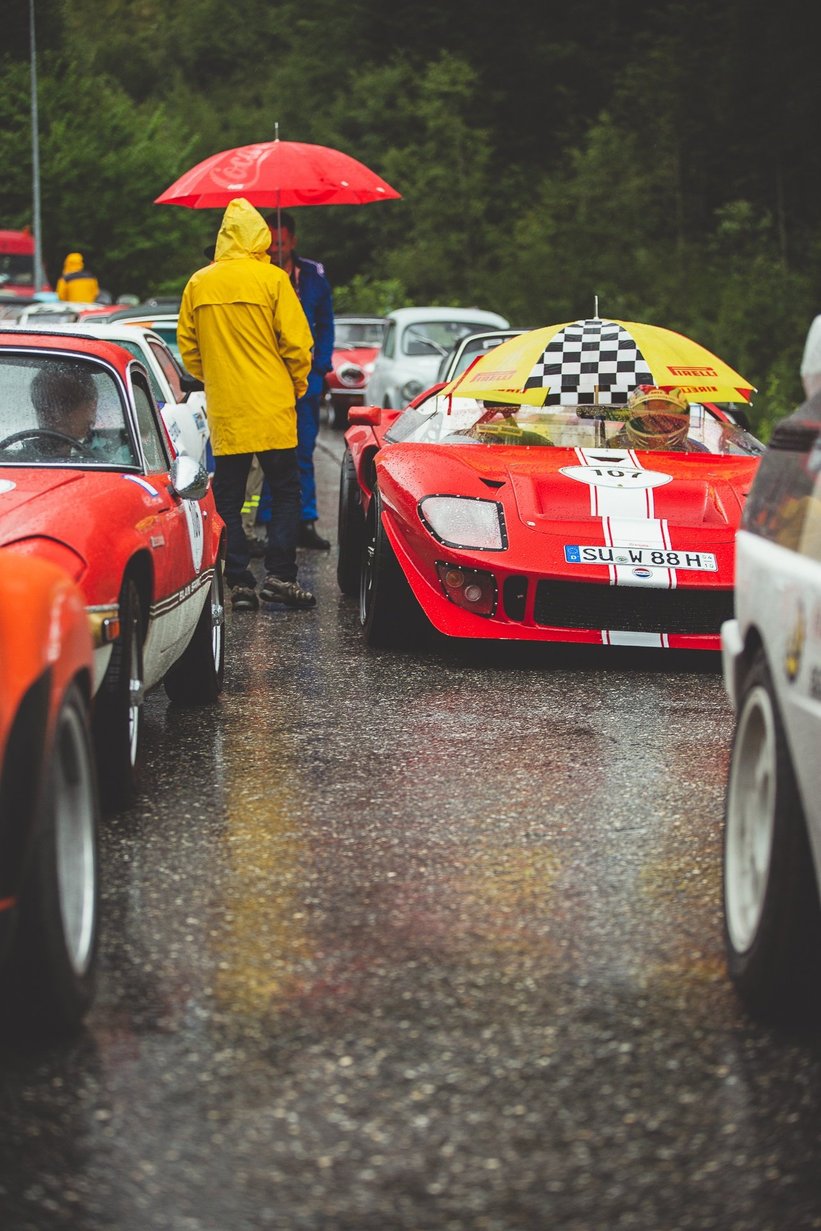 Of course, the participants would have wished for dry conditions like on Sunday, once the final chequered flag had fallen and the cars were being tucked back into their trailers. But to be honest, the rain that fell from Thursday to Sunday made for some sensational racing – certainly, no entrants allowed the conditions to hold them back, taking their cars and motorcycles to the very limit. With the goal of victory in mind, the wet asphalt between the Graubünder Langwies and Arosa was never a serious obstacle.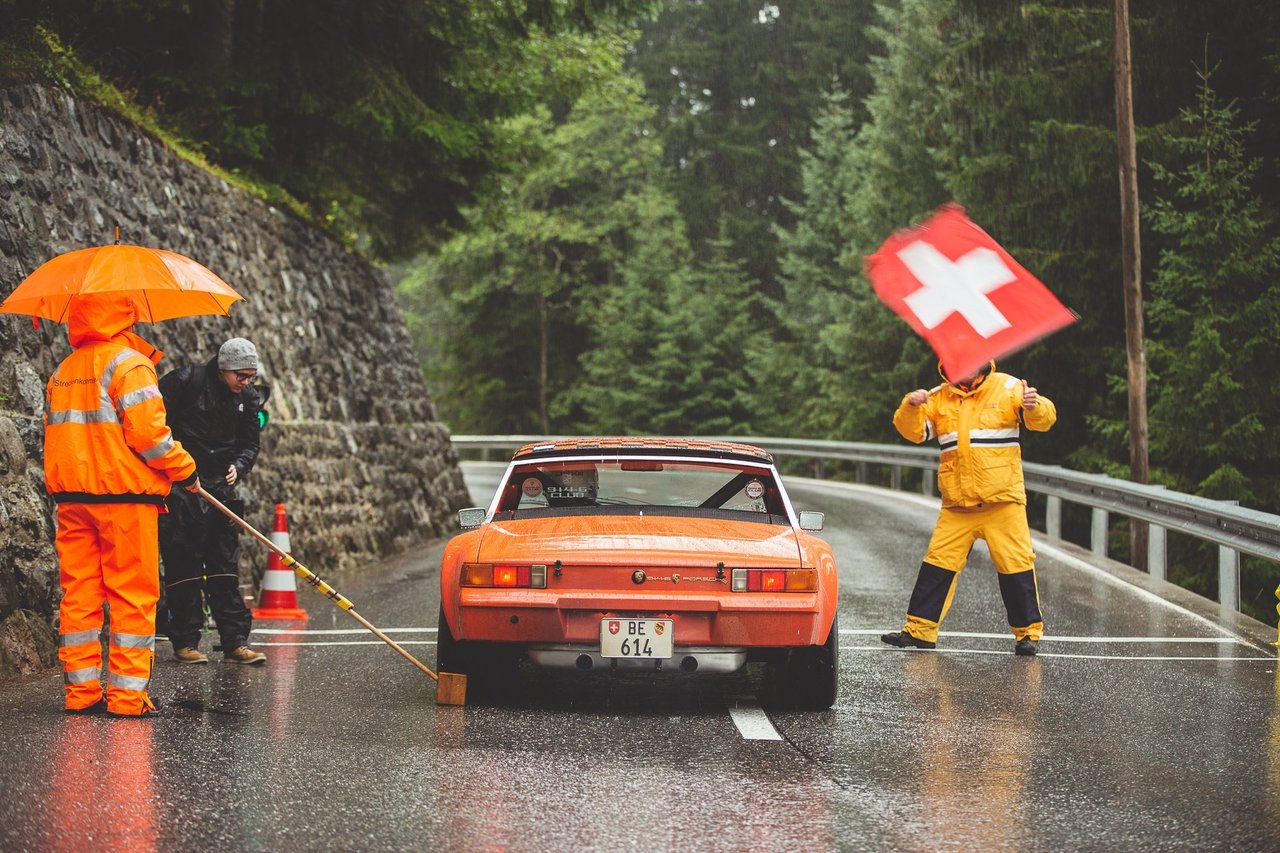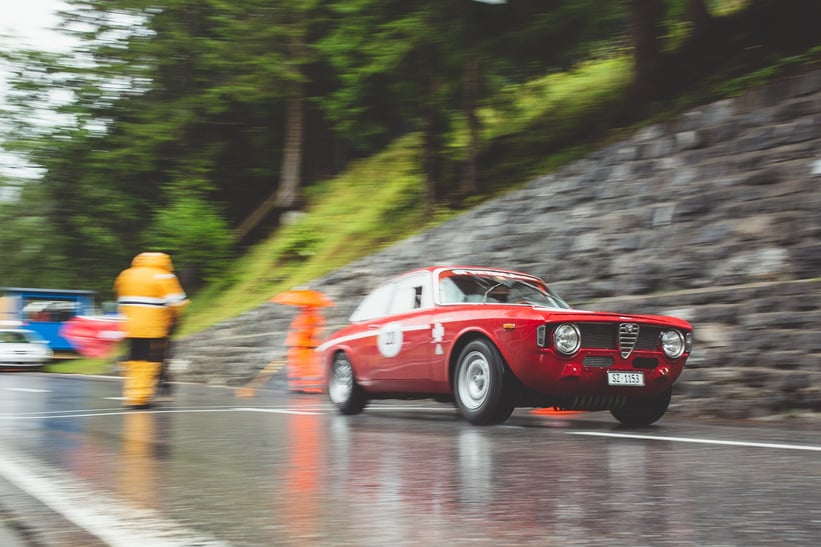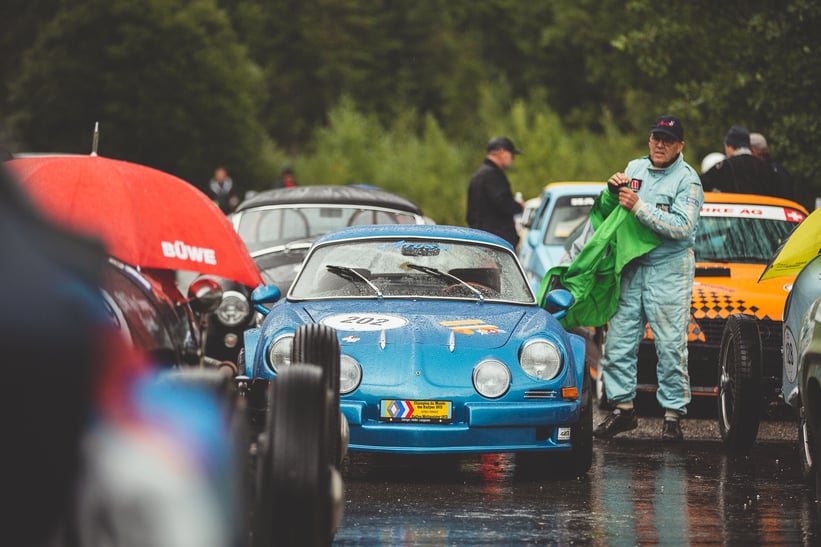 The cancellation of Saturday morning's proceedings actually had nothing to do with the weather. In the first race of the day, a gearbox failure caused a metre-long oil spill, making the already adverse conditions downright dangerous. The decision to stop the race was the right one – there had been several spinners already, including the two Morgan Threewheelers. Neither the Lancia Delta Integrale or the 037 Stradale seemed quite as challenged by the weather, however. Both were driven with great gusto by their owners.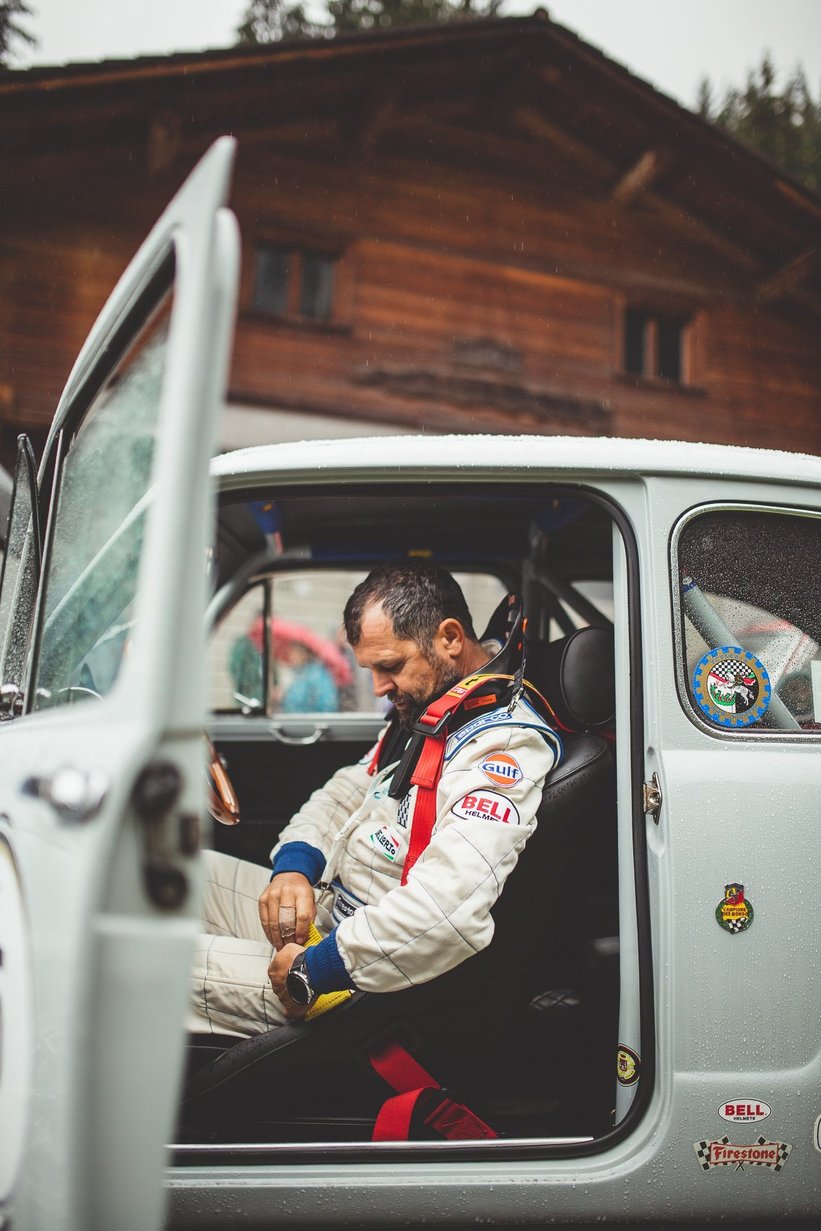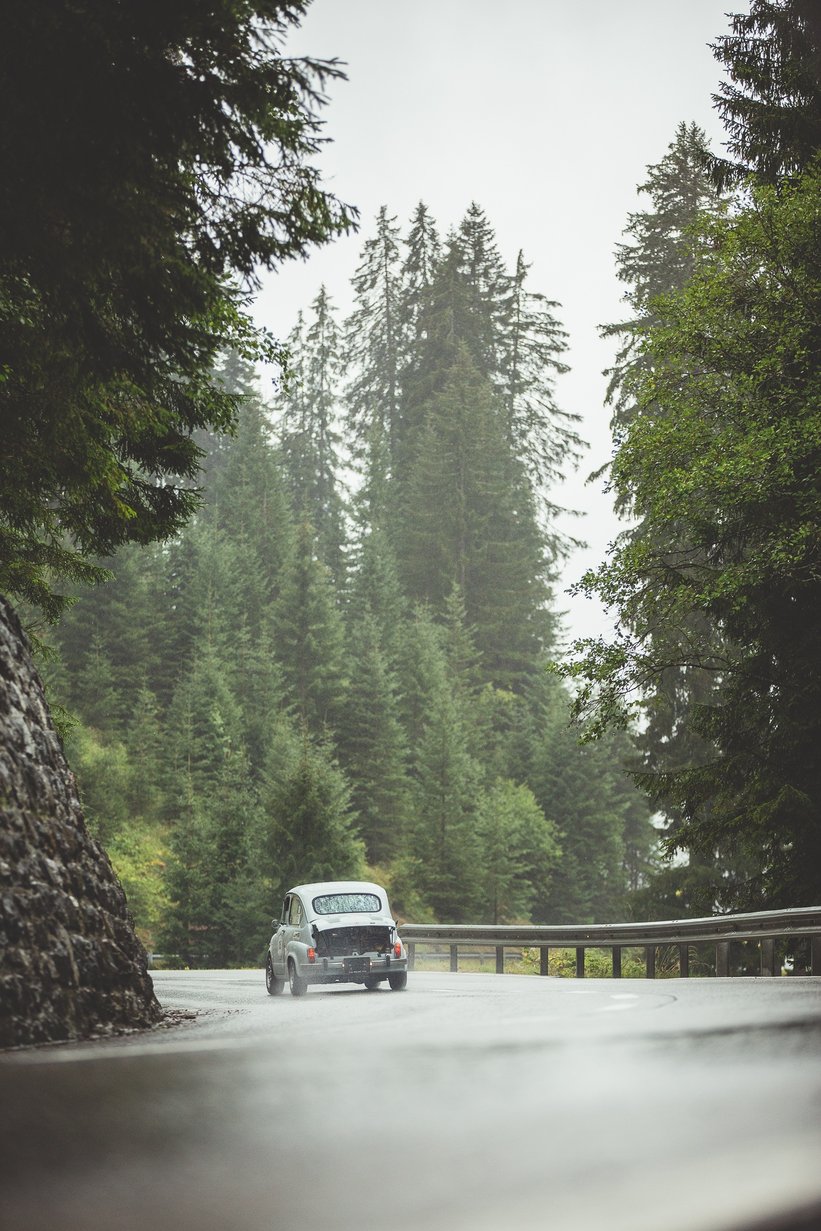 Meanwhile, the brutish V8-powered Cobras and Corvettes struggled for purchase – seeing these cars squirrel around Goodwood on a sunny day is one thing, but to witness them here entirely out of shape on tight and technical mountain roads was simply astonishing. A special note must go to the Swiss Ruedi Schawalder, who hit the mountain race with his 1917 La France Type 1, complete with chain drive and wooden spokes.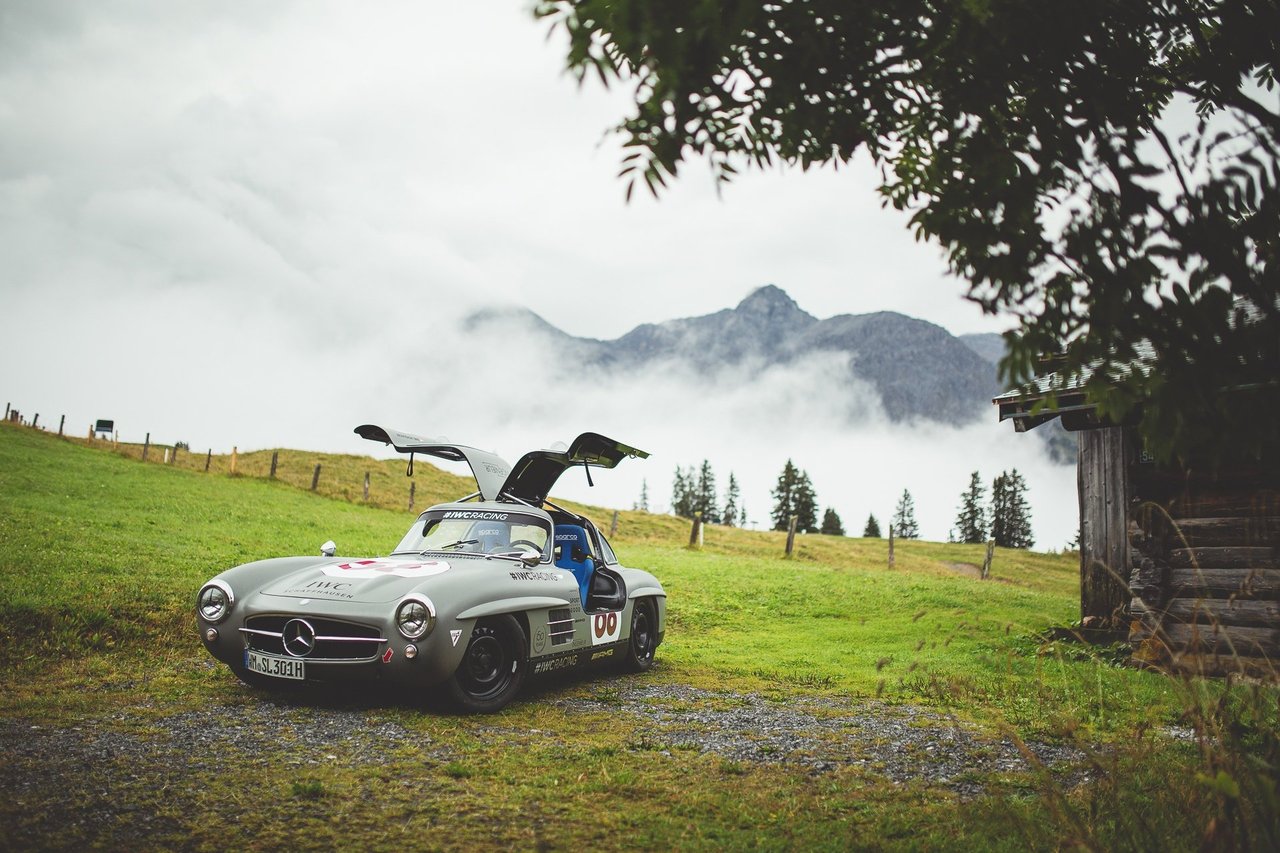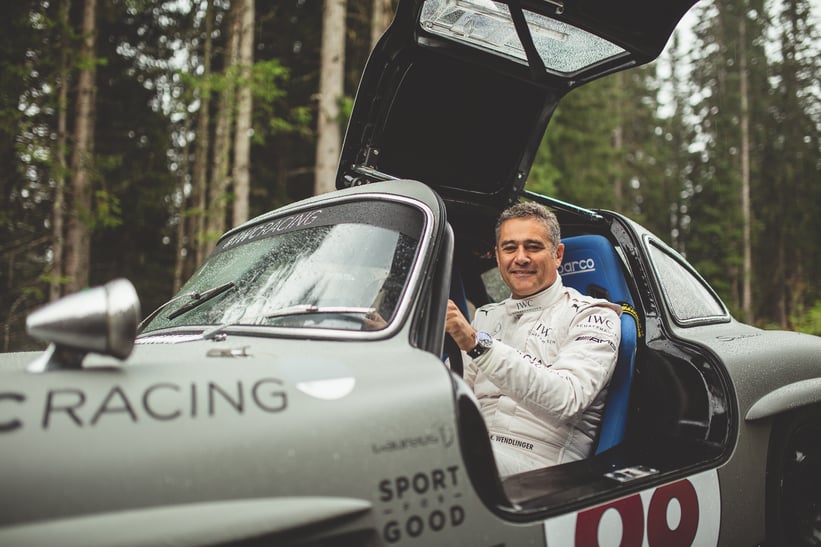 The IWC Racing Team brought some Formula 1 flair to the mountains of Graubünden. Back in March, the Schaffhausen watch brand's historic racing team made its debut at the Goodwood Members' Meeting with David Coulthard behind the wheel of the specially prepared Mercedes-Benz 300SL 'Gullwing'. In Arosa, it was Karl Wendlinger's turn. When asked how the 250HP 1950s supercar handled in the slippery conditions, he replied, "Inherently the car is set up really well, but the relatively narrow tyres have little grip and cause some instability."
As the saying goes, 'once a racing driver, always a racing driver' and Wendlinger's competitiveness came to the fore as he sped through the spray. But this was as much about putting on a great show. "We really just want to have fun and provide some exciting memories for the crowds," he told us.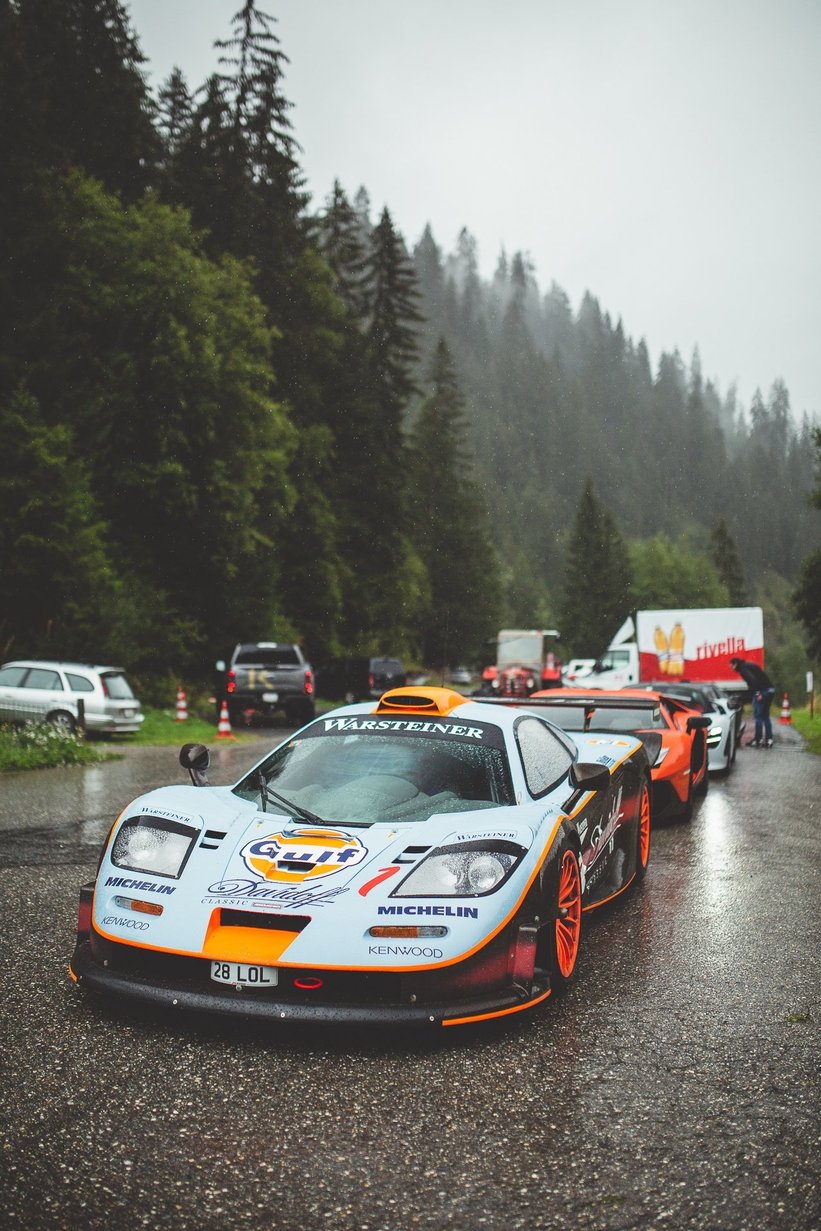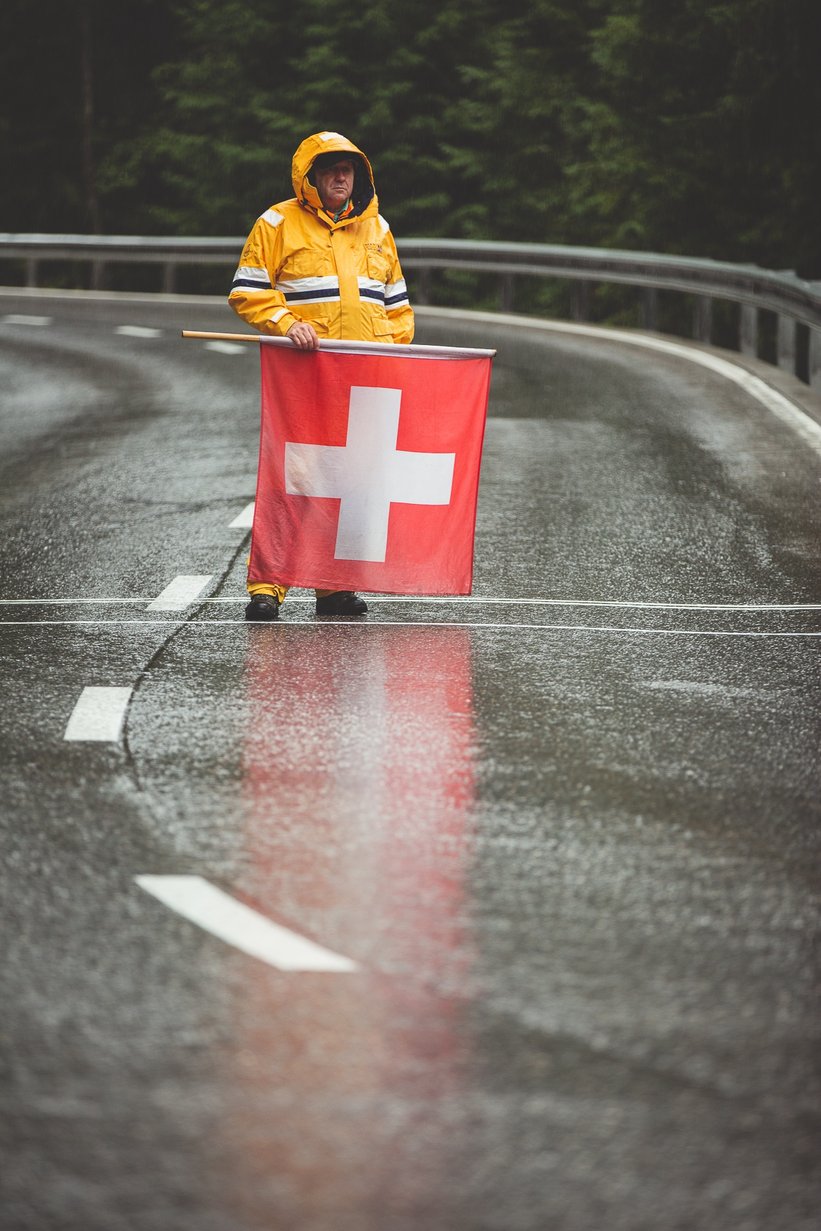 Thomas Amweg of Team Jo Zeller Racing secured the overall victory at this year's Arosa Classic Car in his BMW MK 50 03. He was closely followed by Roger Moder, who also performed very well in a BMW, this time a MK28 Fromel 2. At the end of the day, every single competitor who ventured out onto the curvy alpine roads on a classic motorcycle was a winner, as was historic mountain racing in general. In short, it's simply spectacular.
Photos: Mathieu Bonnevie for Classic © 2018