Automotive masterpieces in the spotlight at the inaugural Grand Basel
With a curated selection of stunning automobiles and a simple yet elegant architectural concept, the organisers of Grand Basel have truly reinvented the motor show. We took a look around the day before the official opening…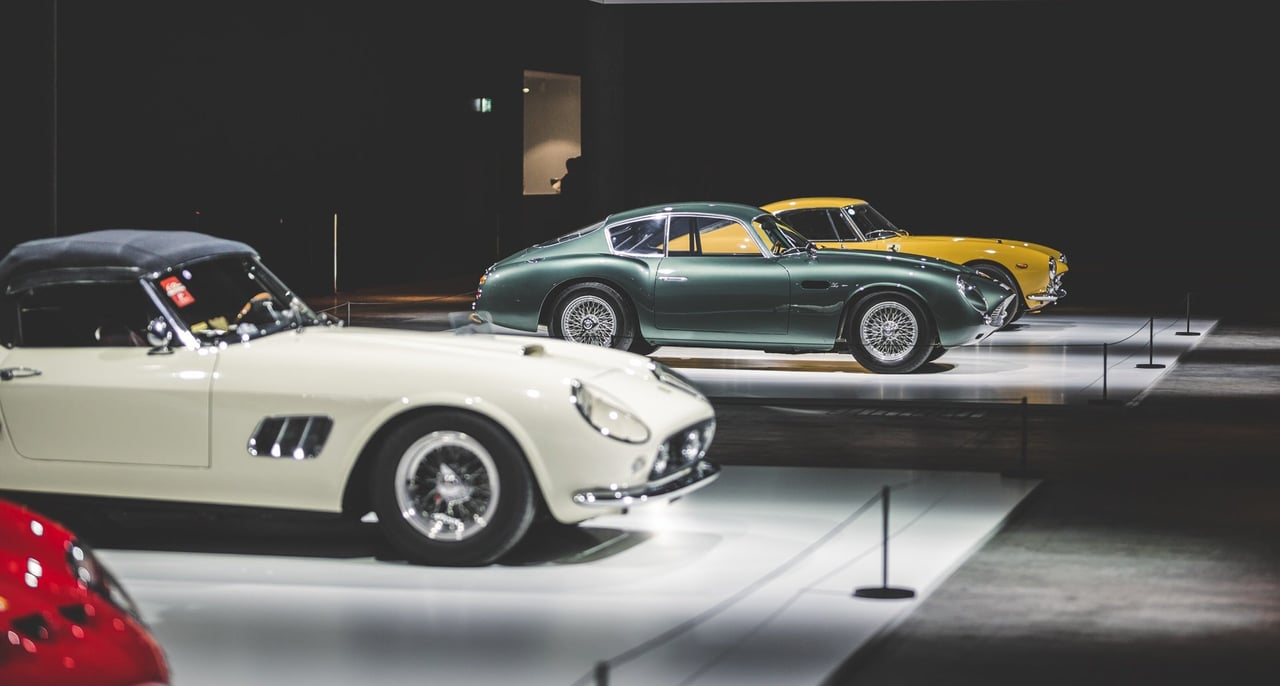 When the heavy doors of the cargo lift open, we can barely believe our eyes – is there really a Ferrari 250 GT California Spyder parked alongside a 250 GT 'SWB' and an Aston Martin DB4GT Zagato? And is that really a Bugatti Chiron sparkling under spotlights among a Pagani Huayra and a Ferrari 312 P? The six cars lined up on their brilliant white presentation plinths in the dimly lit Collectors' Lounge could, without doubt, be filed under automotive history's 'greatest hits'.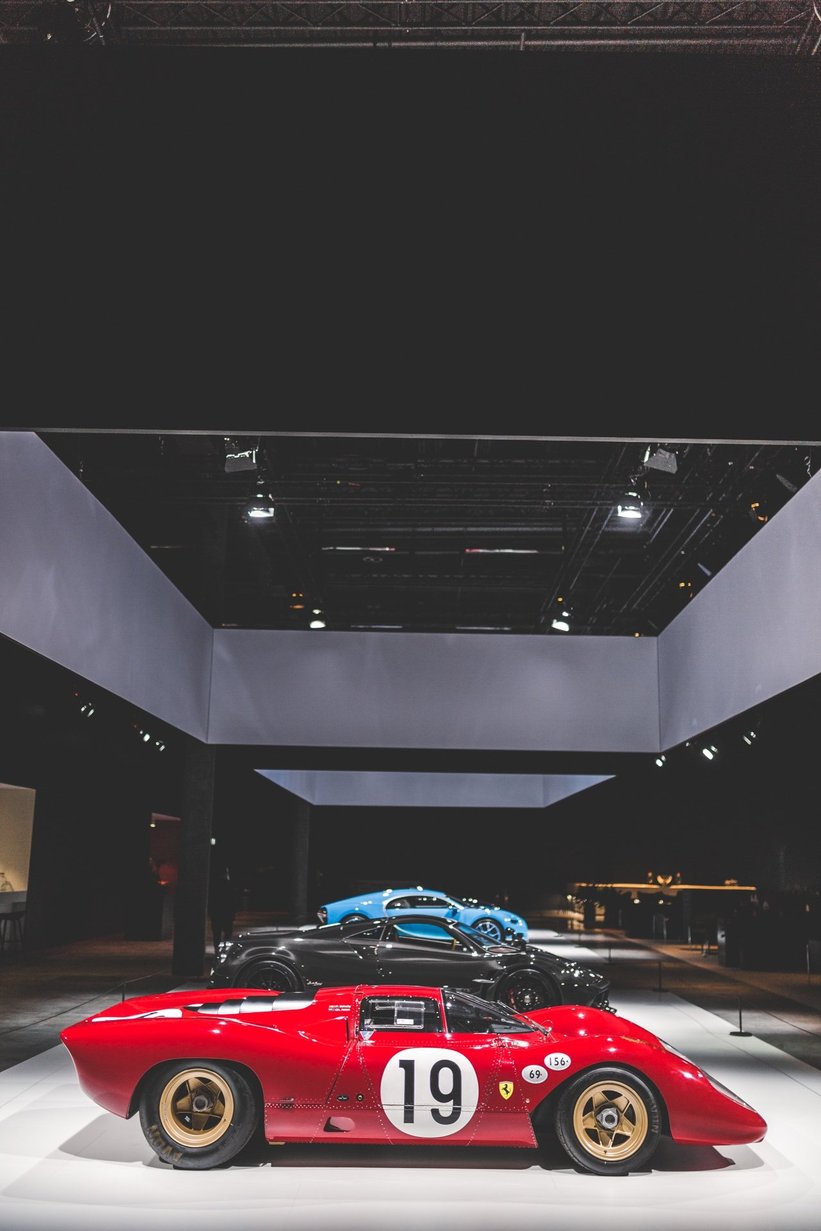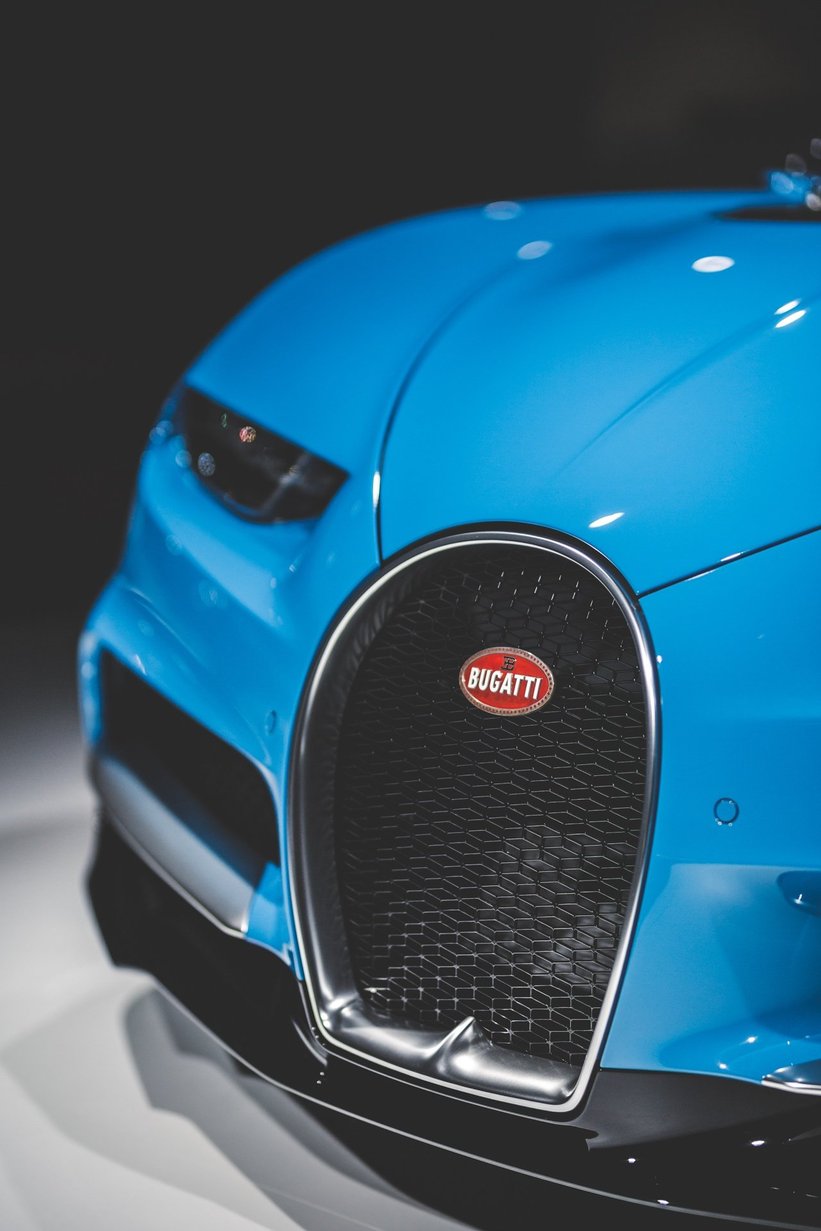 The room, with its jazz club ambience and black seating, is just the beginning. The awakening experience continues when you descend the escalator and are greeted by two vast halls either side that stretch into the distance and are lined with simple white display cases filled with easily recognisable and brightly coloured cars. What has previously sounded like a rather ambitious project by the organisers has so far been realised – not only did they bring together over 100 automotive masterpieces from collections and dealers, but they also staged them in an entirely new perceptual experience.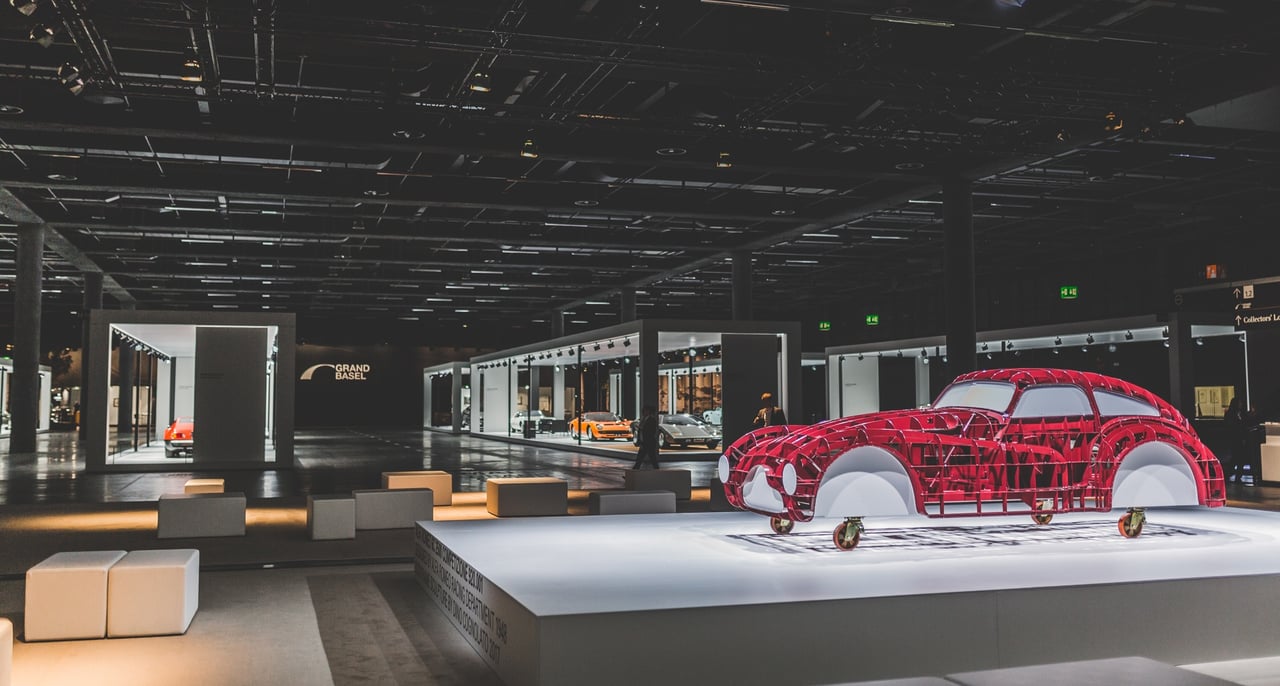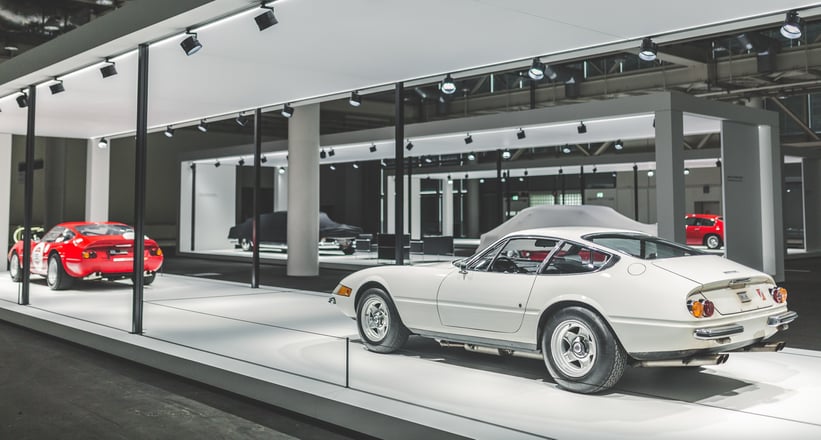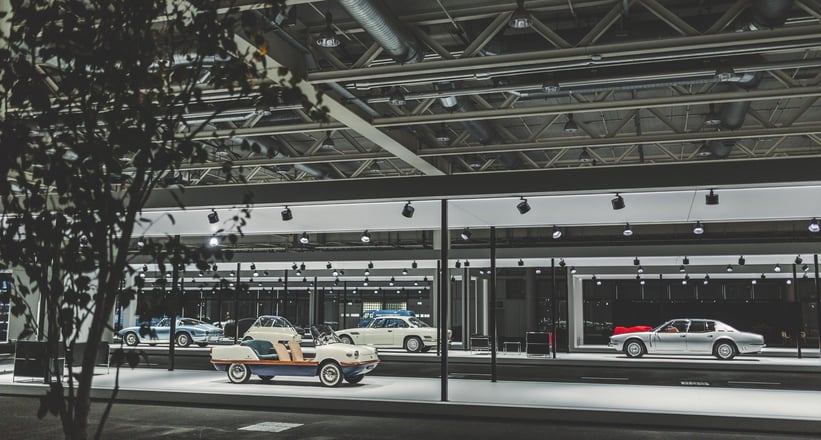 Inspired by the success of MCH Group's Art Basel, the world's largest and most important art fair which is also held in Miami and Hong Kong, Grand Basel was planned as a strictly curated and aesthetically ambitious automotive show. Instead of competing brand logos and flickering walls of screens, the cars themselves are the focus while the architecture of the booths provides a uniform and optically illuminated presentation platform. It might not have been easy to persuade all of the exhibitors to give up their corporate identities, but for the visitors, the consistent exhibition concept pays off.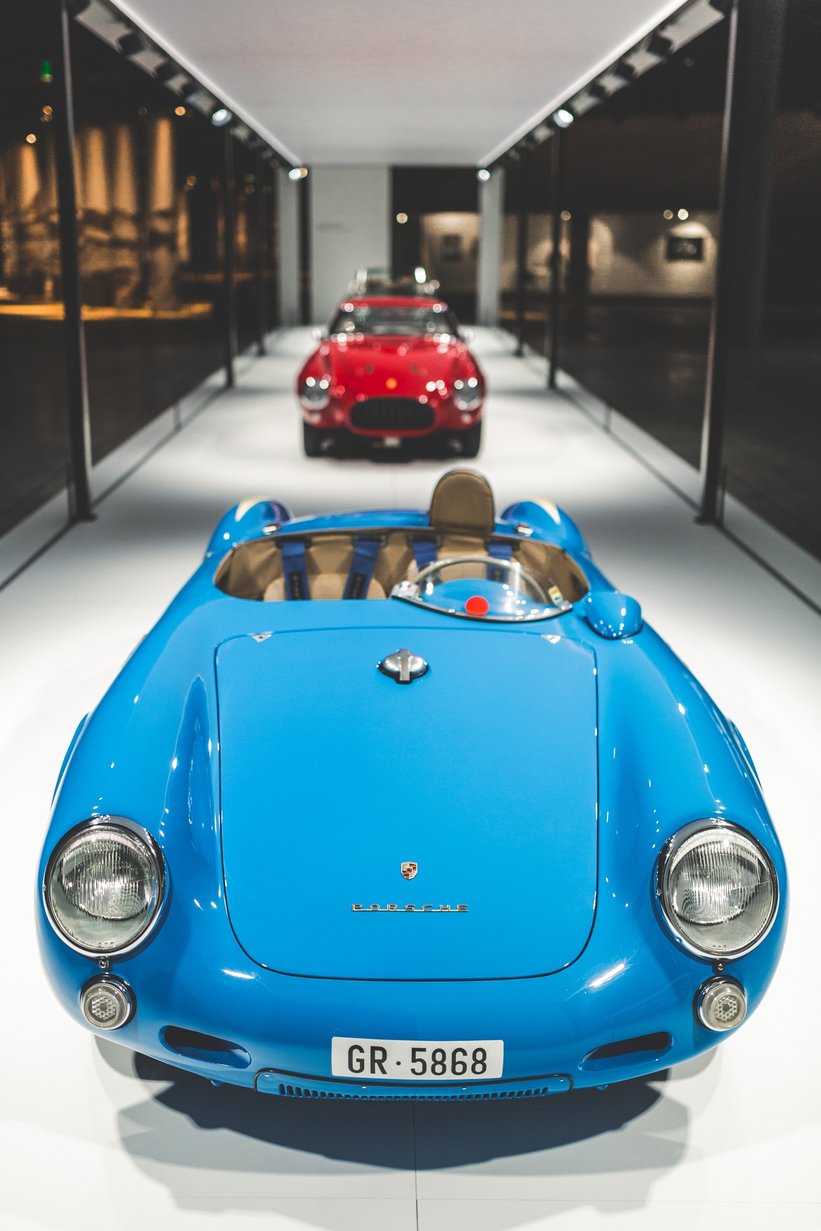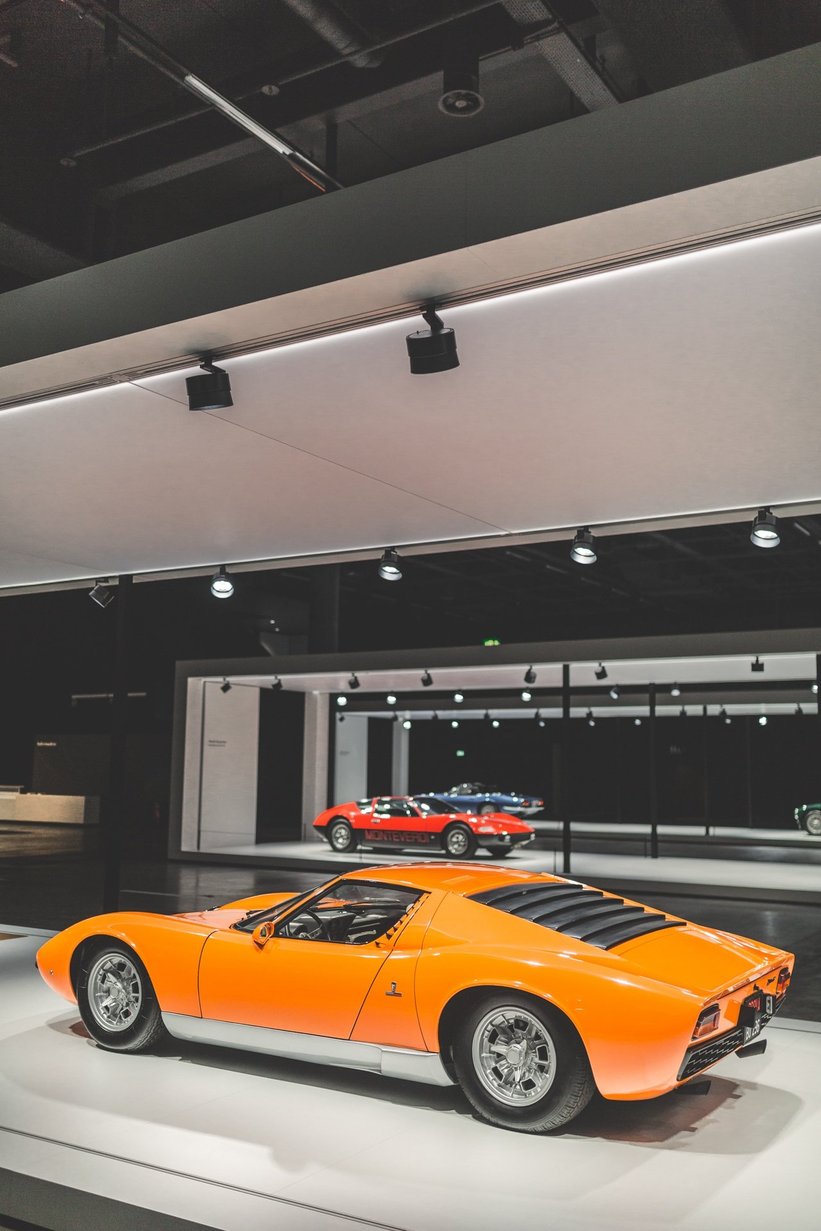 You stroll along the long boulevards of exhibits like Walter Benjamin through the city and marvel at the automotive art ranging from the pre-War period to the present. Even the hardened car connoisseurs and concours veterans will be impressed. The question 'Are Cars Art?', which is emblazoned on at least all of Grand Basel's posters in Switzerland, may have been meant rhetorically, but it is entirely apt in light of this artistically demanding show. And you can forgive the organisers that many of the 113 cars in attendance come from the same private collections and showrooms because the mixture works brilliantly and is a true automotive 'Hall of Fame'.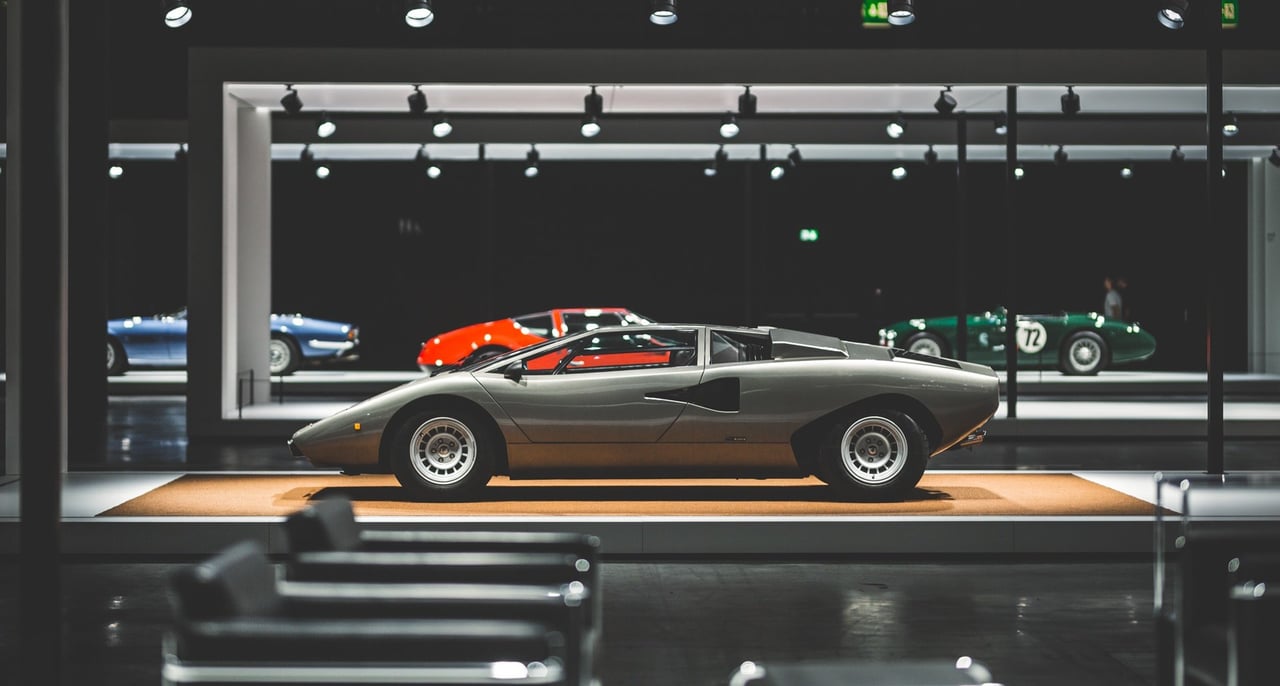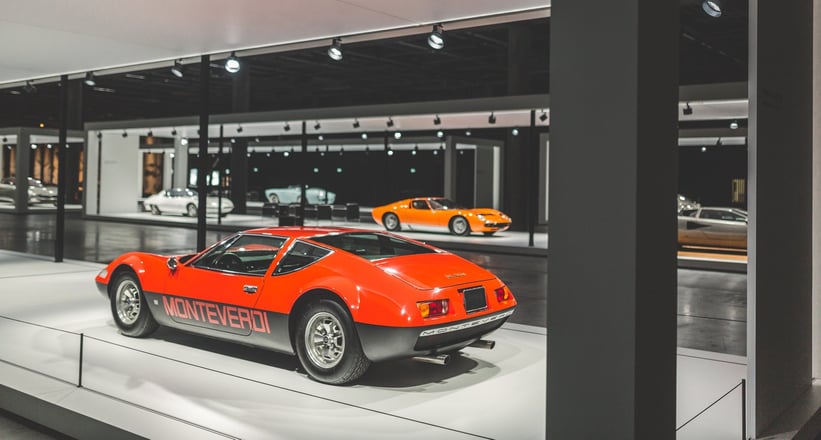 With the Maserati Ghibli Spyder, Aston Martin DB3, Porsche 550, Ferrari 250 MM, Fiat 8V Vignale, BMW 507, and Lamborghini Countach, you could reasonably have an entire class at Pebble Beach or the Villa d'Este. And as is so often the case with these old cars, there's often an entertaining historic dimension behind the elegant curves – that the Lamborghini Miura is the actual car that roared through the Swiss Alps in the opening scene of The Italian Job makes the assembly even more exciting. And local visitors from Basel will be thrilled to see the Monteverdi Hai, an important piece of regional automotive history, exhibited at eye-level with the big icons.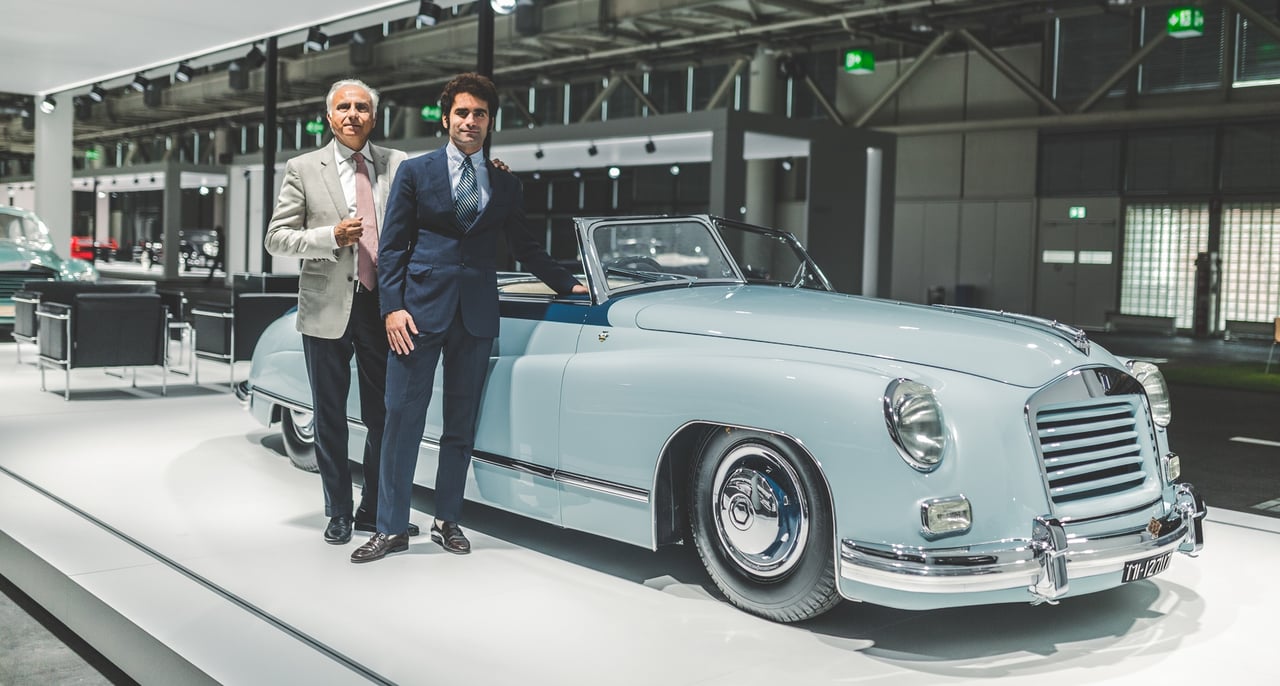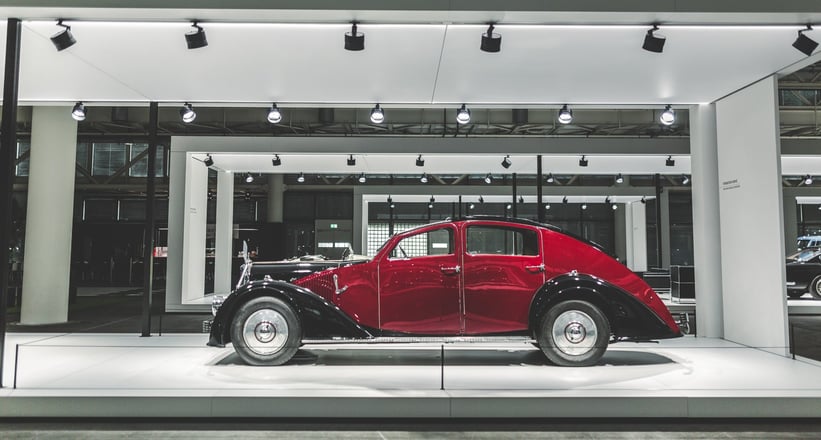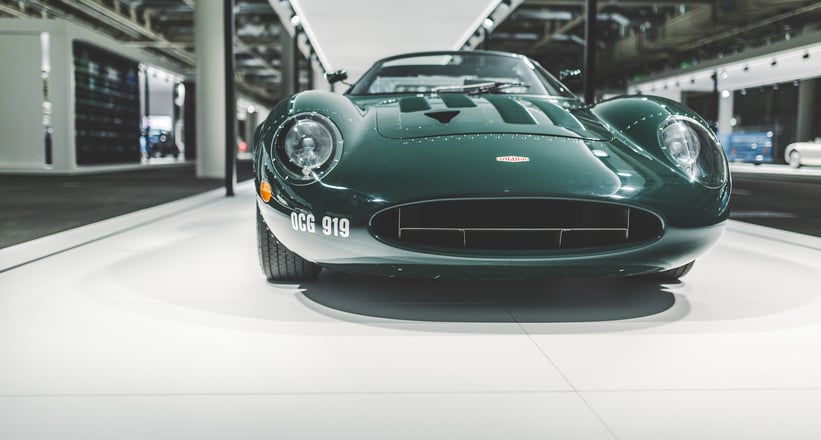 In the seemingly endless rows of the northern gallery, it's hard to know which car to pay attention to first. Sure, the Citroën DS Chapron Le Dandy from Andreas Golz and Corrado and Duccio Lopresto's two Isotta Fraschini 8C Monterosas are rolling works of art and the 1935 Avion Voisin C25 Aérodyne is as powerful as it is impressive. But as we so often find, it's ultimately racing cars that quicken the pulse more than anything else, even when they're stationary.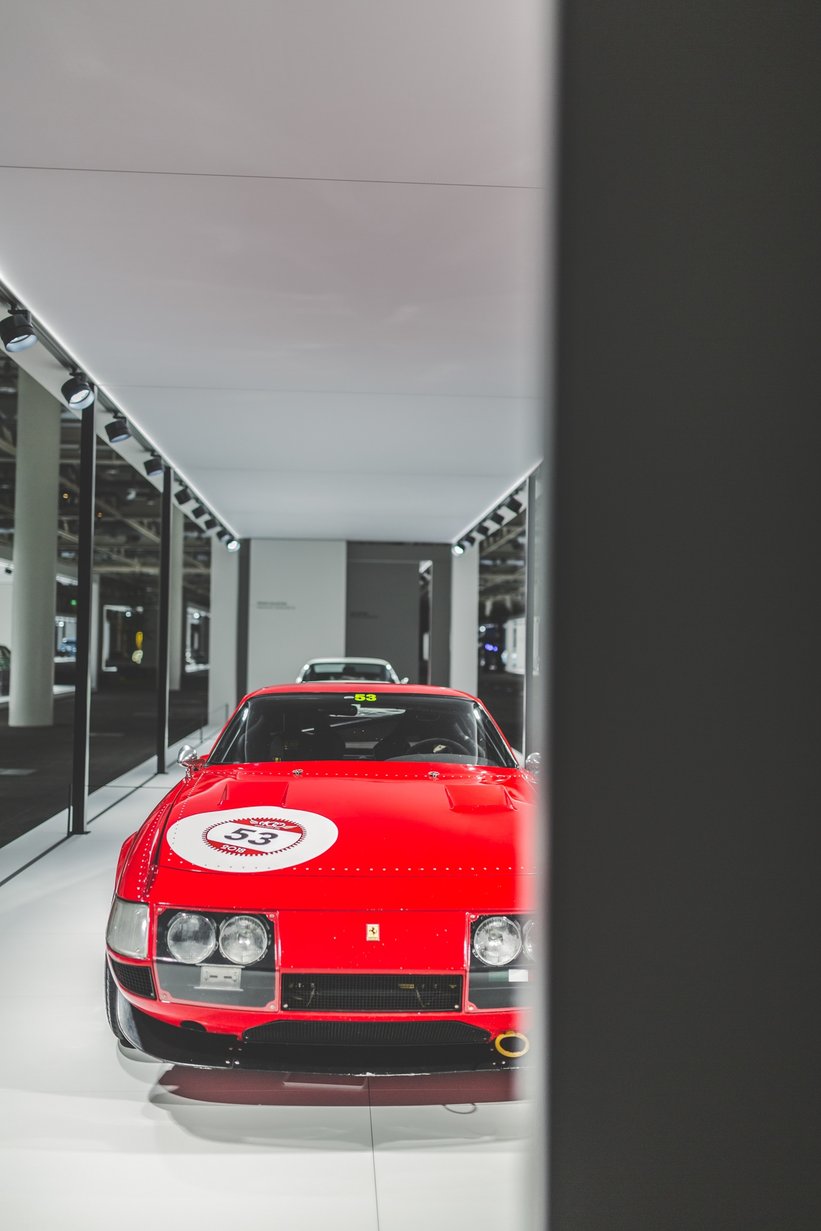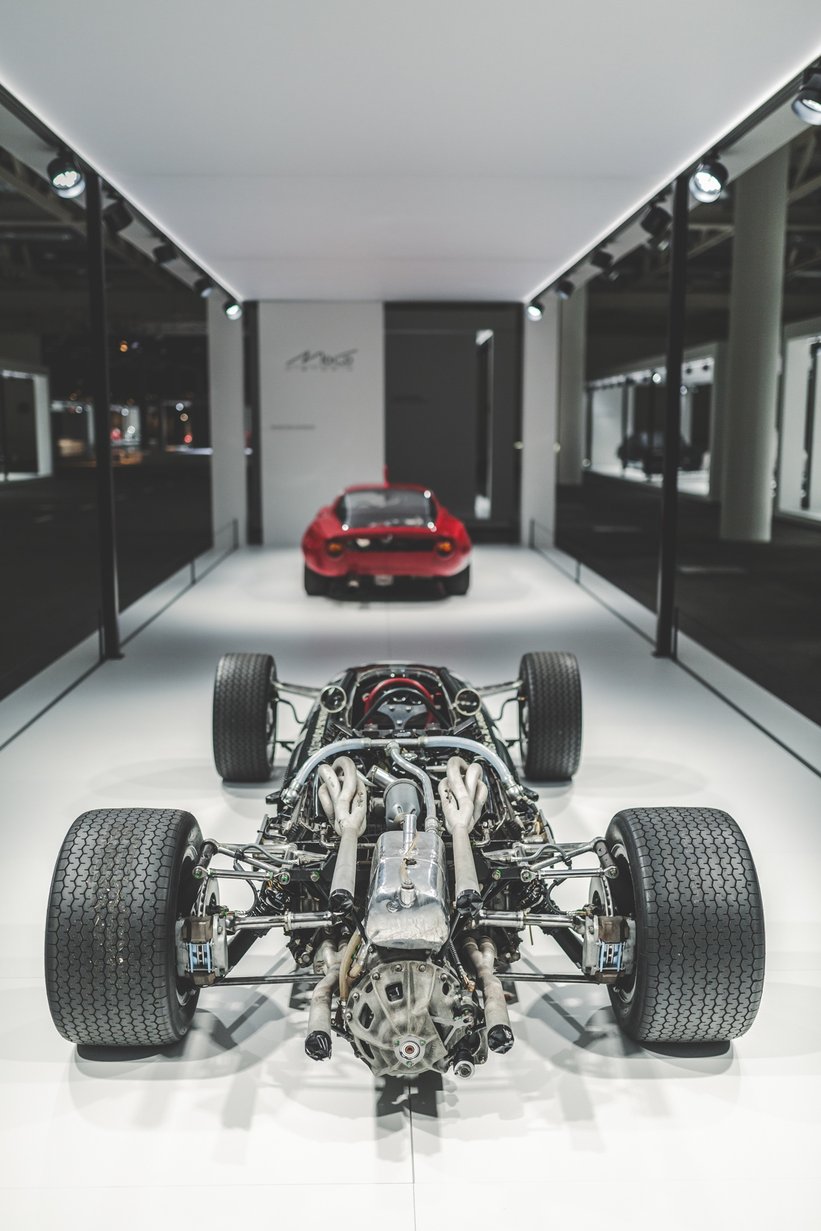 From the collection of Moco Historics comes the splendidly functional Maserati Tipo 63 Birdcage, with its barely concealed engine and delicate lattice frame, and an Abarth 2000 Periscopio that, even in Grand Basel's minimalist presentation box, conjures up racing atmosphere of old. Also impressive are the Ferrari 365 GTB/4 'Daytona' Competizione, Ford GT40, and BMW M1 R, all of which were brought by private collectors.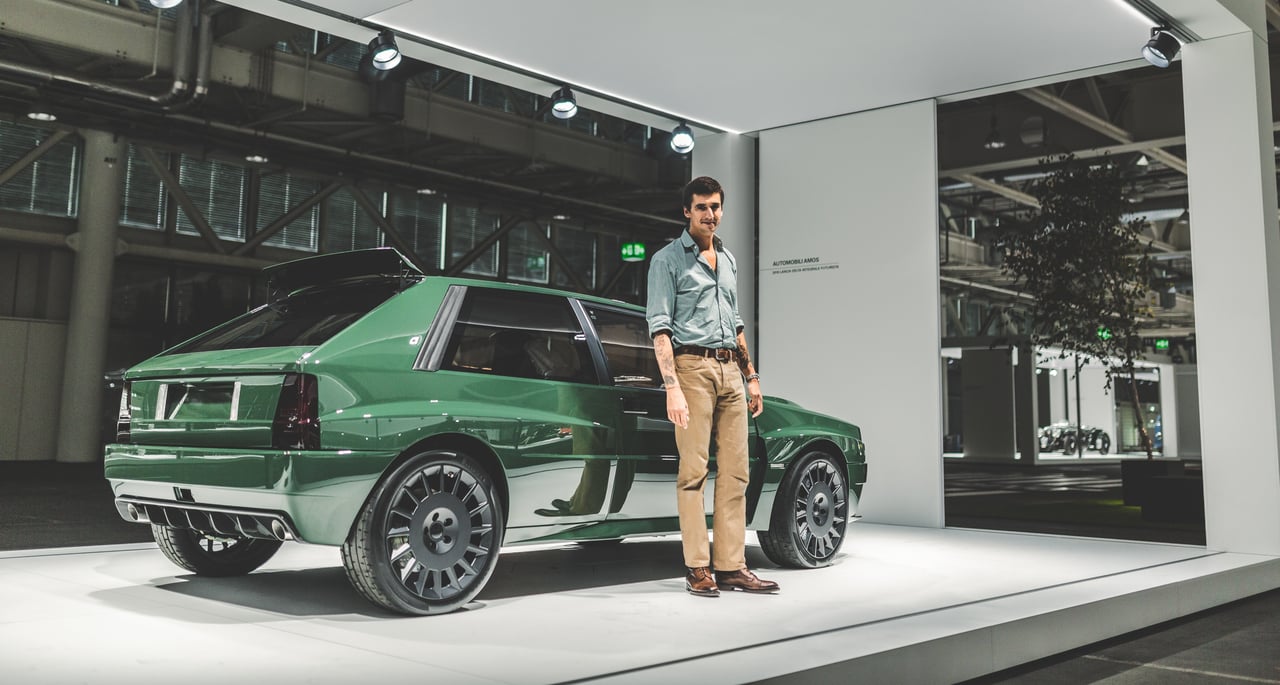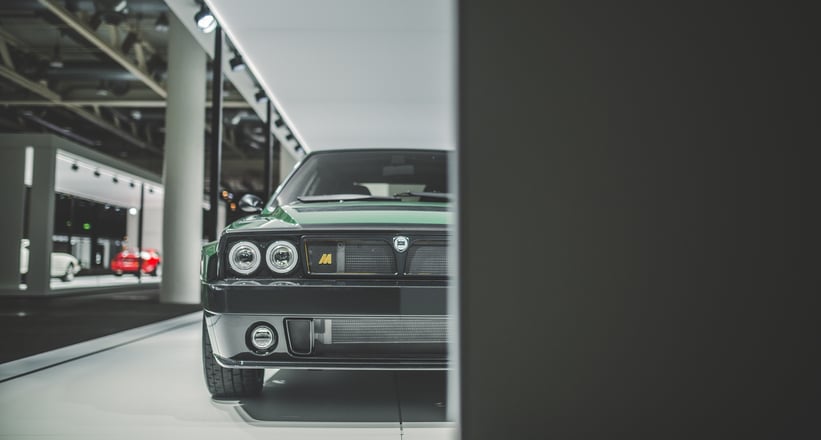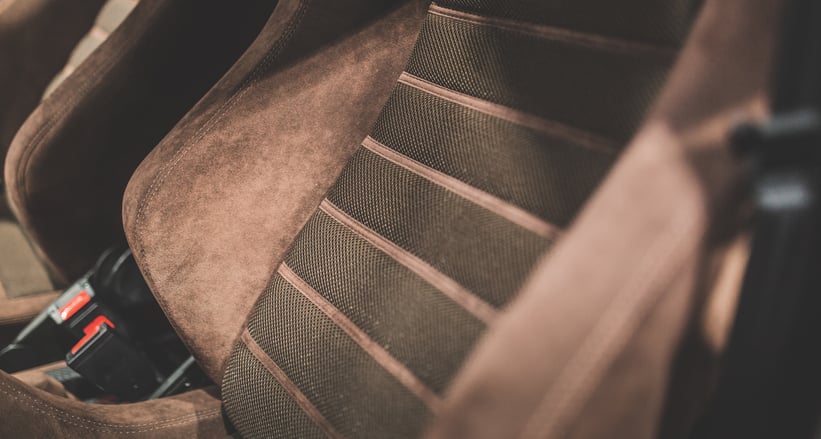 Of course, every fair has its stars and even at Grand Basel, the democratically arranged spotlights shine particularly bright in certain places. Most anticipated by us at Classic Driver is the Lancia Delta Integrale Futurista from Automobili Amos, which sits next to a Martini-liveried 1992 Integrale Evoluzione. Realised by Eugenio Amos and his team with great passion and exquisite attention to detail, the signature dark green restomod is wonderfully aggressive yet miraculously subtle. The fact that Amos contributed another star car to Grand Basel, the ludicrous Bentley Continental P116 from Carlo Talamo, is another testament to his sense of style. Well done!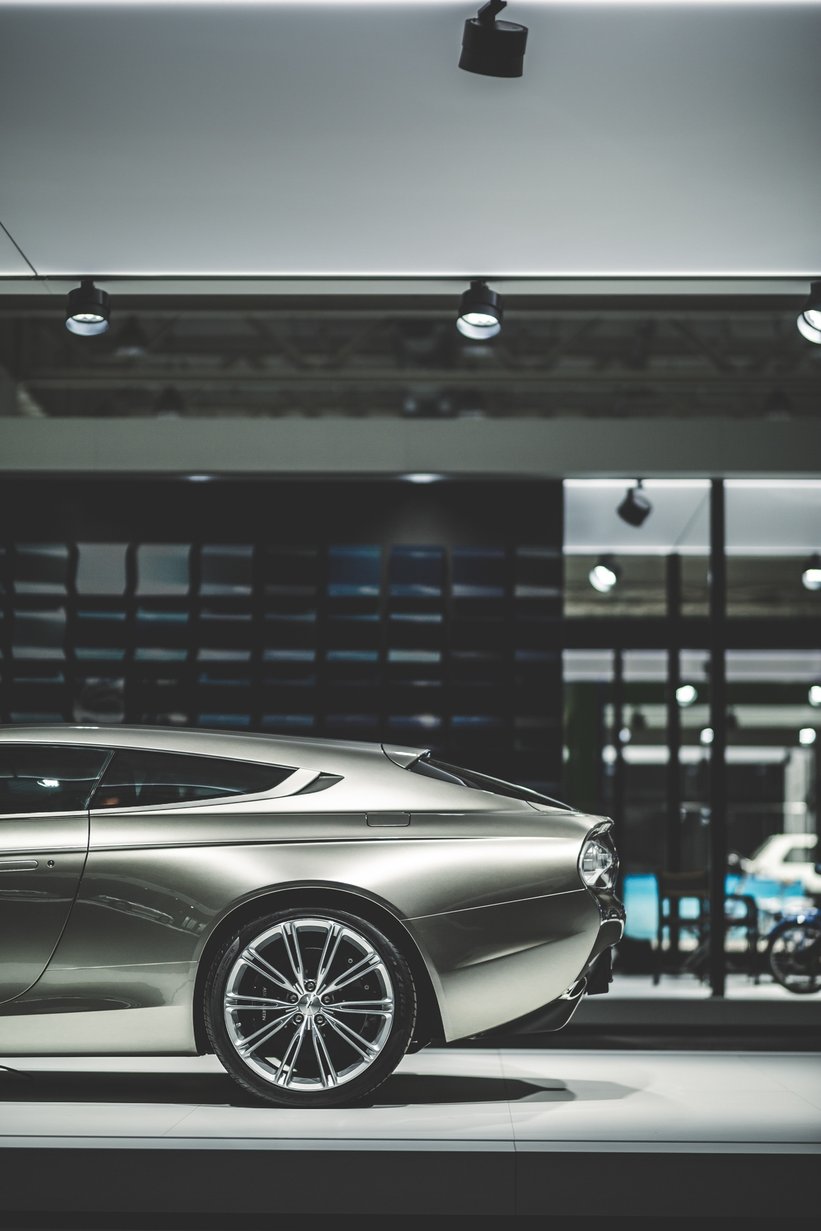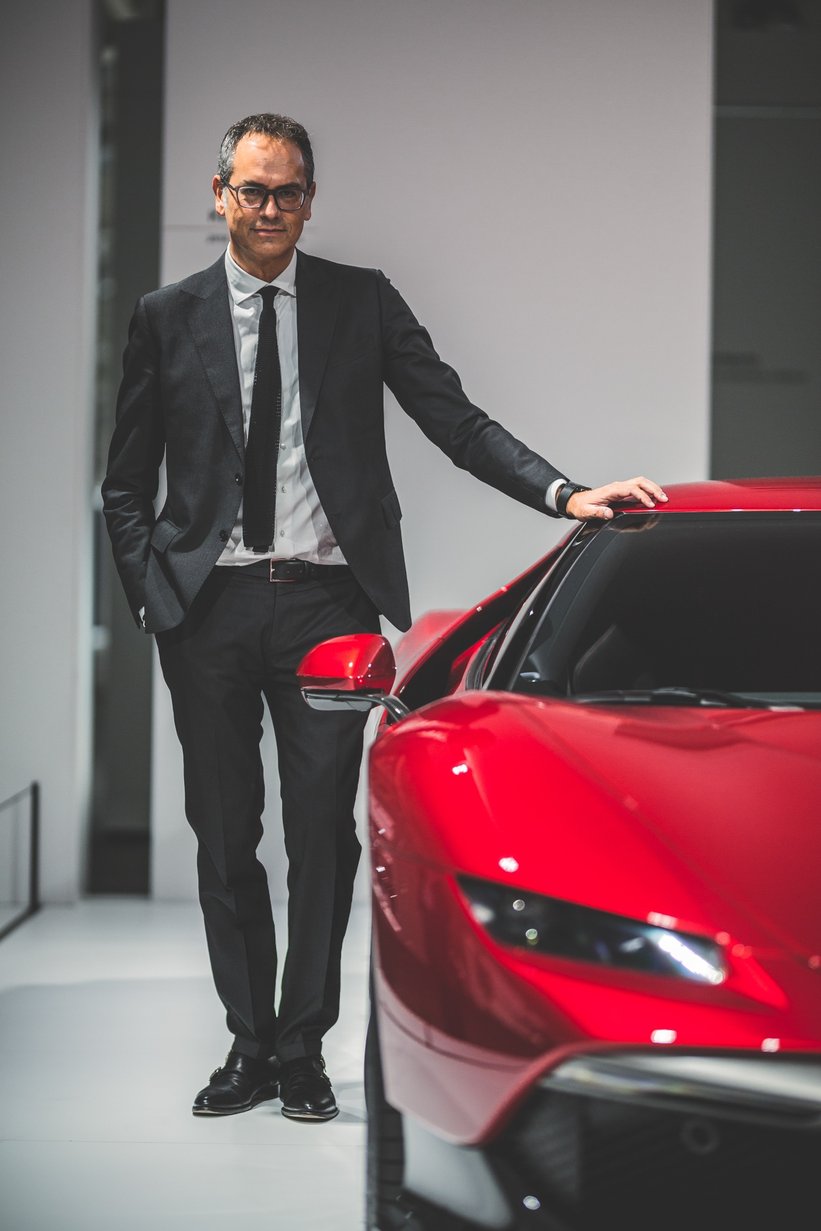 Impressive examples of contemporary coachbuilding are the Flavio Manzoni designed Ferrari SP38 Deborah, which we were able to experience in the hills surrounding Lugano earlier this summer, and the Aston Martin Virage Zagato Shooting Brake, of which we climbed behind the wheel just last week for an exploratory drive around Basel. The widened all-wheel-drive 400HP Porsche 911 Targa by the French Ateliers Diva proves the restomod movement does not stop with Singer Vehicle Design. At Detroit, Frankfurt, or Geneva, such cars would be drowned by the furore of the mass production debuts, but here they own the stage.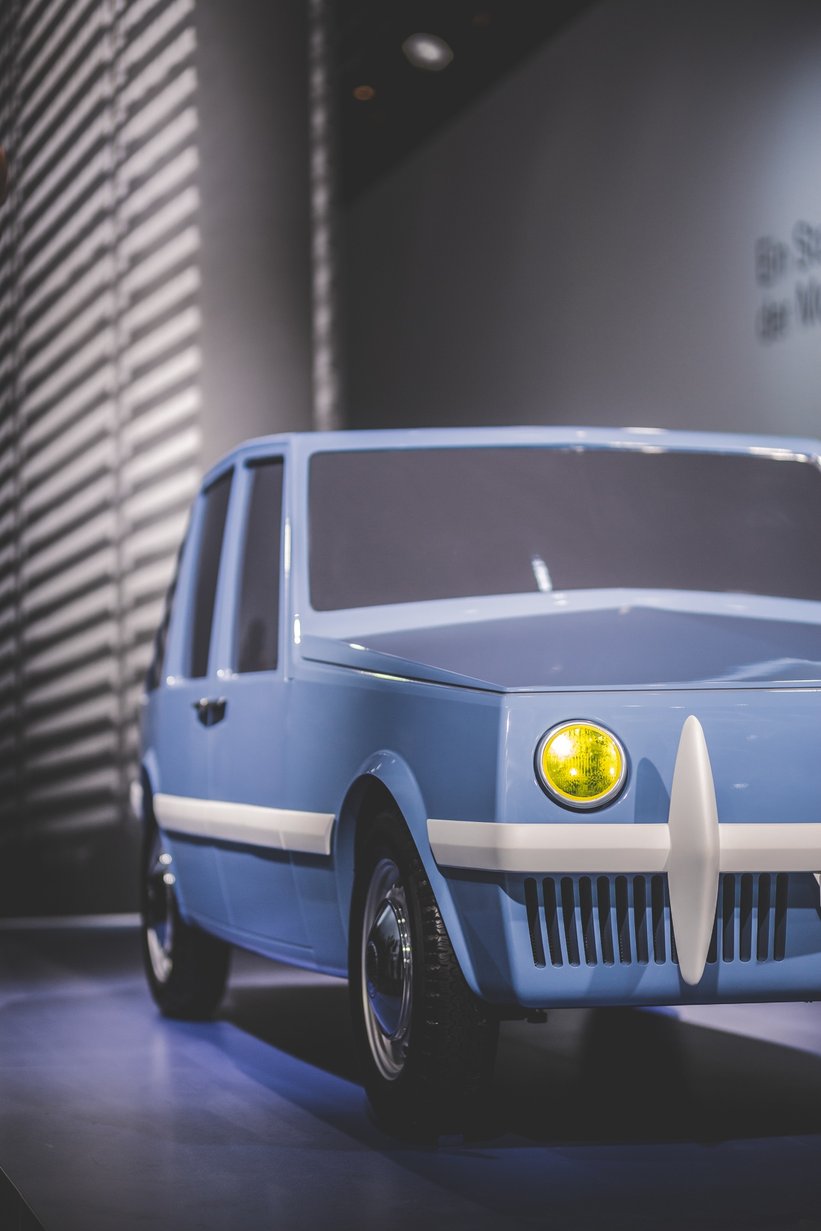 Crossing the boundaries of the octane-infused world of the petrolhead and into the ethereal spheres of art and design is an important concern for the masterminds behind Grand Basel – after all, automobiles are presented here as cultural assets, not just multi-million-dollar status symbols. It's all the more pleasing that the organisers have succeeded in realising a previously unfinished 'dream car' in Basel. In 1953, the Italian industrial designer and architect Gio Ponti – who, at the same time, developed the famous Pirelli skyscraper in Milan – came up with an idea for a futuristic automobile built on Alfa Romeo 1900 underpinnings according to his 'Linea Diamante' design principle. A one-to-one scale model of the car is on show at Grand Basel and who knows, perhaps one of the collectors in attendance will one day get it on the road?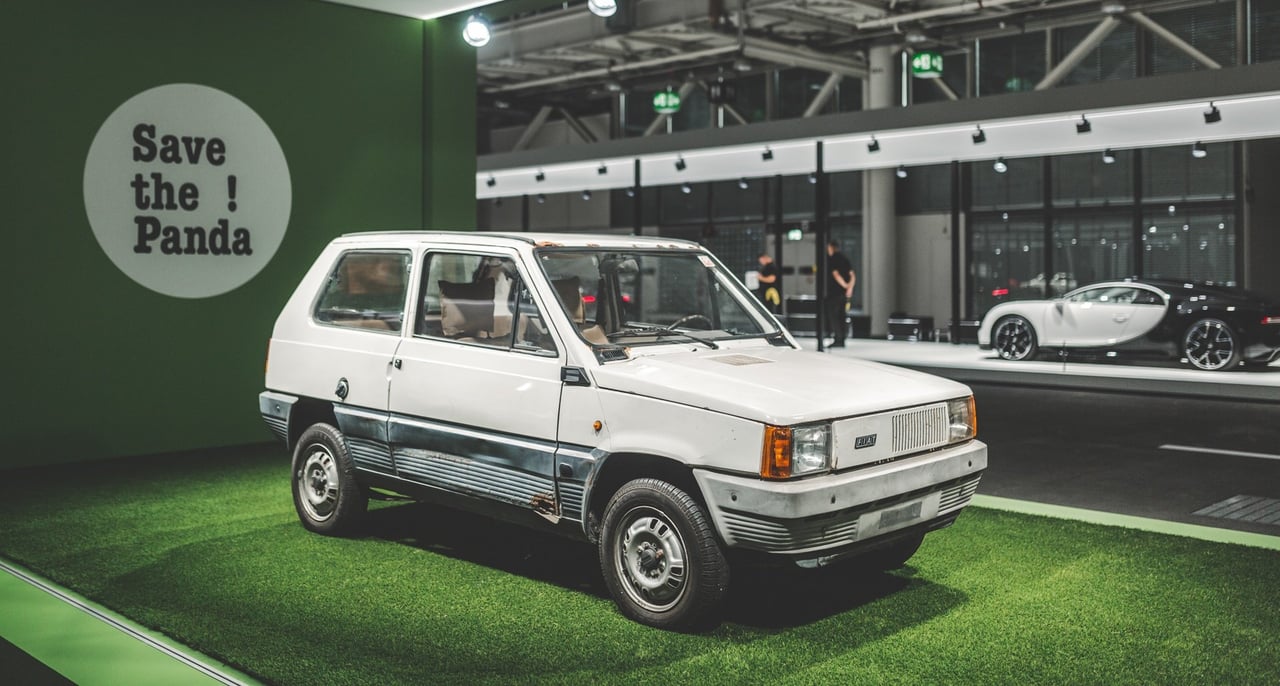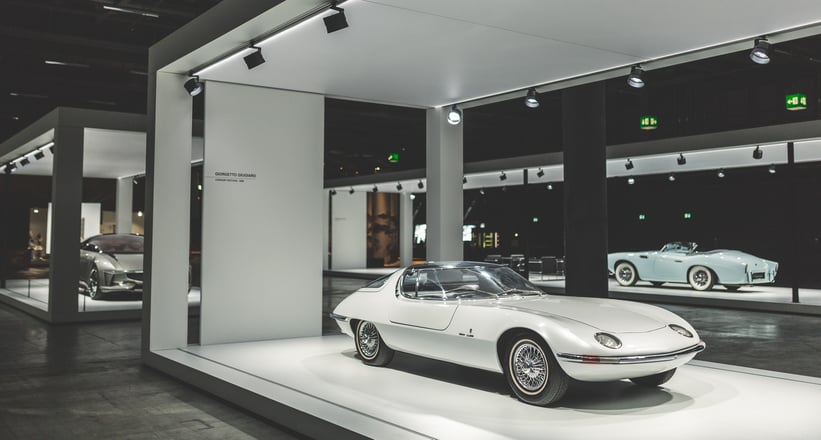 The show is also made personal by the so-called 'Advisory Board Member Frames, on which the six curators of Grand Basel each show a car that is close to their hearts. Automotive design professor Paolo Tumminelli has opted for a modest Fiat Panda from 1979, author Stephen Bayley shows a Ford Consul Capri from 1961, artist Sylvie Fleury compares a Lincoln Continental Picasso with an idiosyncratic sculpture, and design theorist Michael Erlhoff displays a selection of model cars in the foreground. Meanwhile, the two consultants from Italy are doing some self-promotion – Agnelli heir Lapo Elkann is showing the new Fiat 500 Spiaggia from his custom outfit Garage Italia Customs, while design master Giorgetto Giugiaro has the GFG Style Sibylla GG80. We'd still prefer his Corvair Testudo, with which he began his illustrious career.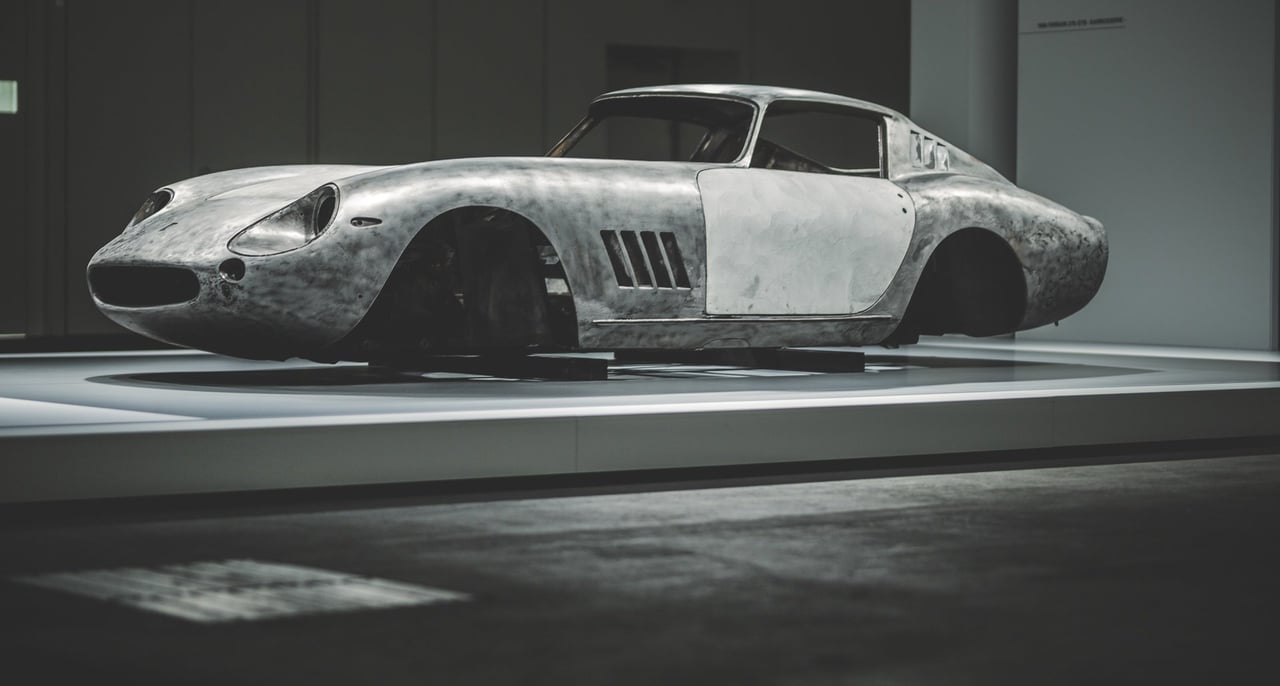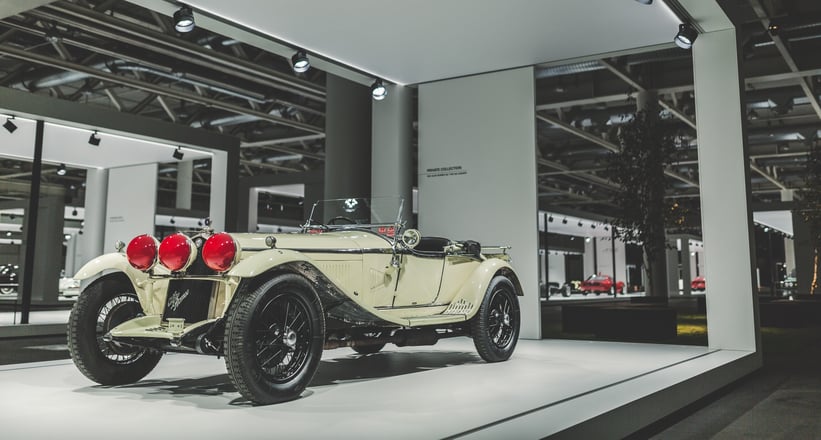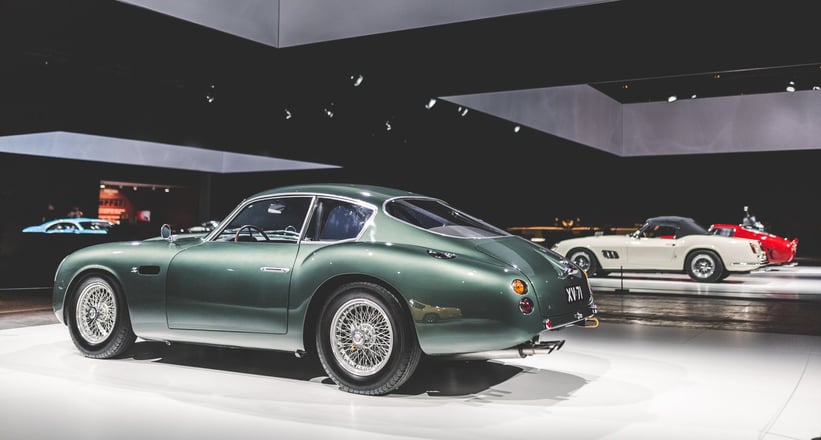 Have we addressed all the cars for which the trip to Basel this week would be worthwhile? Of course not – you could spend days at this fair talking to the owners and the curators and still not have discovered every car, story, and detail. It's the achievement of the organisers and brainchildren of Grand Basel that the automobiles are staged as cultural artefacts from the history of design and mobility, whose significance is inferior to no Warhol print, Eames chair, or Corbusier bungalow.
Much like Art Basel, Grand Basel is poised to take place three times a year – in the spring of 2019, subsequent fairs will take place in Miami Beach and Hong Kong. Whoever wants to celebrate the automobile in the future needs to mind this new standard of show.
Photos: Robert Cooper for Classic Driver © 2018
The inaugural Grand Basel will be held from 6–9 September 2018, while the next edition is scheduled to take place in Miami Beach from 22–24 February. Grand Basel will make its Hong Kong debut in May 2019. You can find more information here.