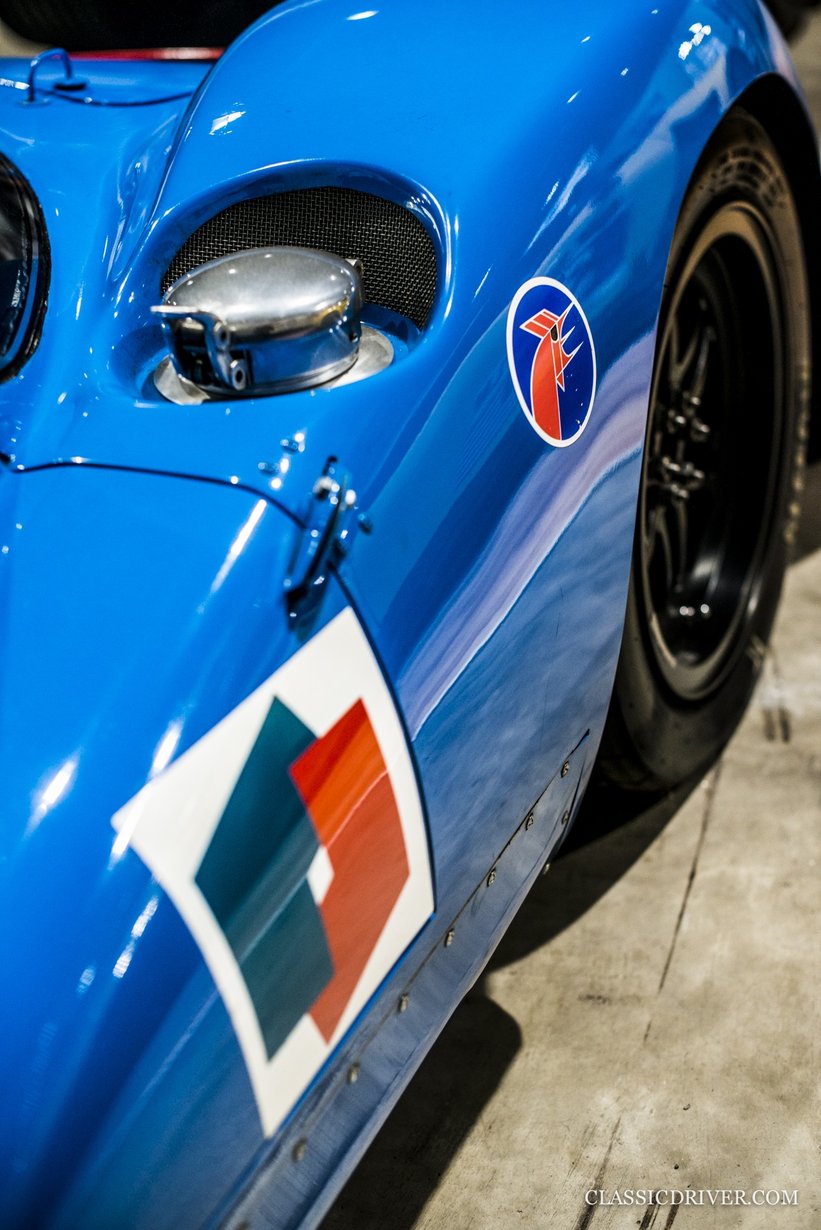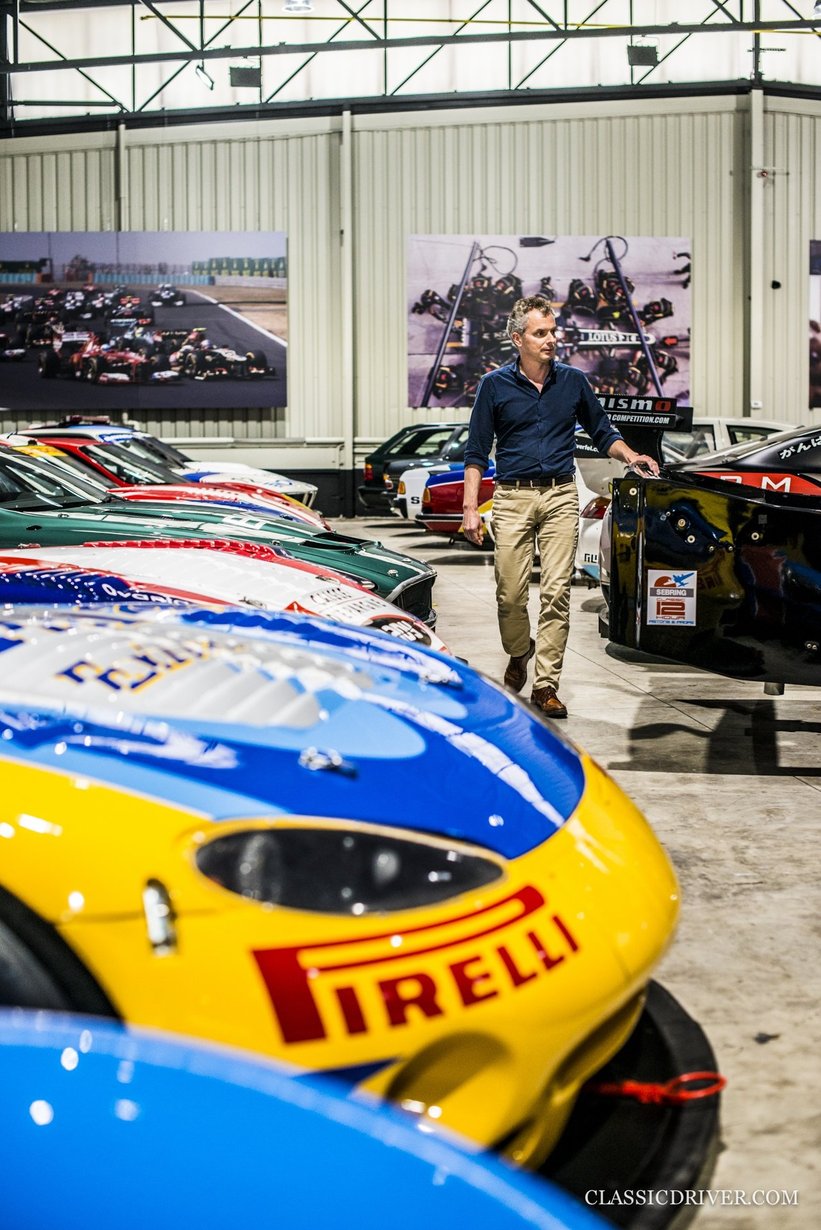 Prompted by changing interests, a younger wave of collectors and enthusiasts entering the market, and burgeoning series such as the Global and Masters Endurance Legends, we've seen an explosion of interest in modern-era endurance sports cars in recent times. Florent Moulin, the founder of Art & Revs in Luxembourg, was a pioneer of this trend. While his business deals with more traditional classic and modern collector cars, around a decade ago he began focusing on – and competing with – sports-racing cars from the 1990s and 2000s.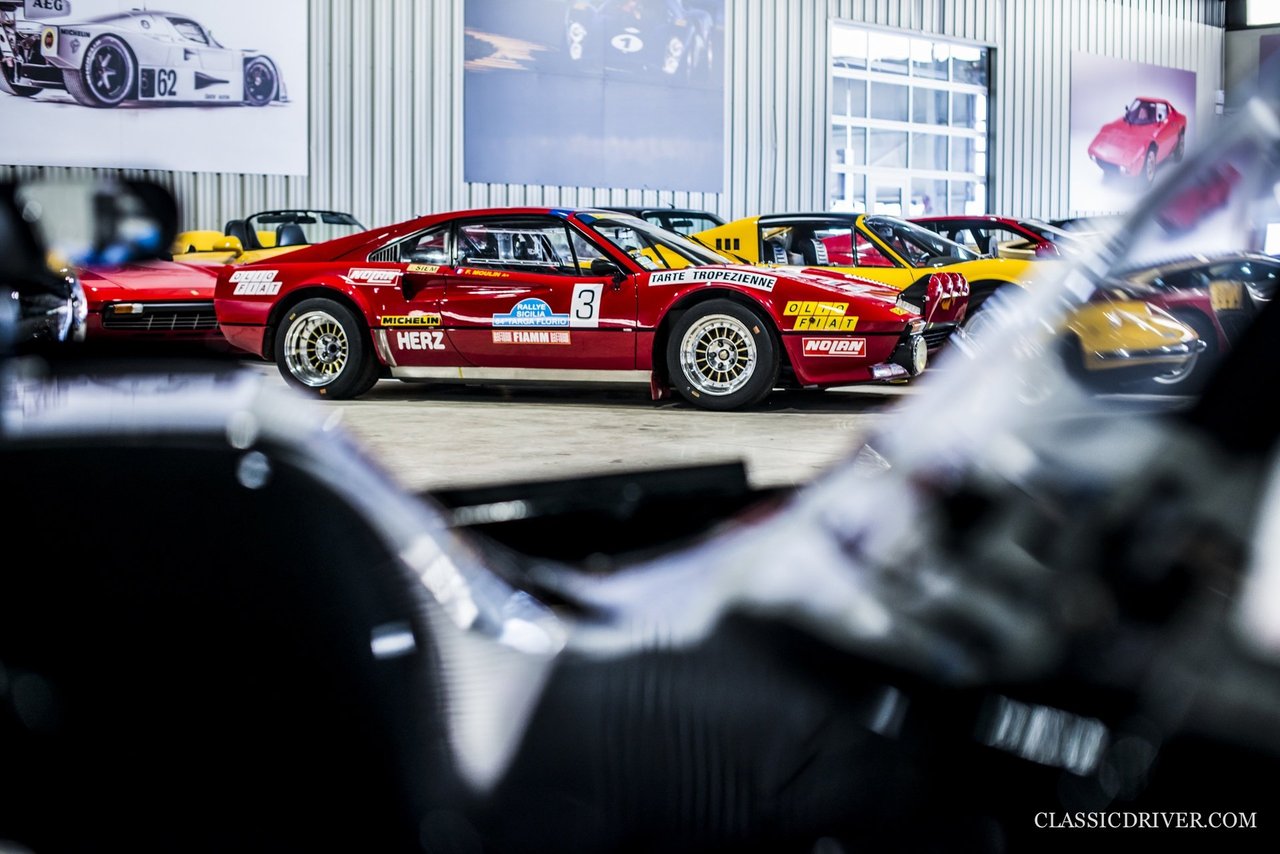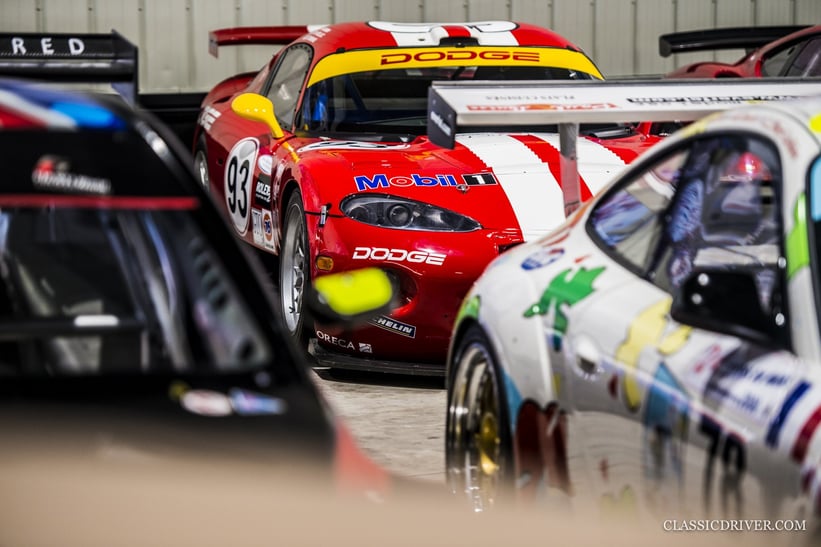 Art & Revs is sort of a one-stop shop for those looking to immerse themselves in this flourishing new sub-scene. Not only does Art & Revs source the finest and most significant modern racers for sale (there are multiple Le Mans winners in the company's wondrous 3,000-square-metre facility, in addition to a magical plethora of famous and lesser-known machines – when was the last time you saw a Panoz?), but it will also handle transportation, race preparation and support, maintenance, and restoration. Which means whether you're campaigning a Lola T70 in a serious historic championship or simply want to experience the ground-effect of your Alpine LMP2 prototype on the occasional track day, you only need to show up at the circuit. Suffice to say, when we visited Moulin's Aladdin's cave, it was virtually impossible to drag ourselves away…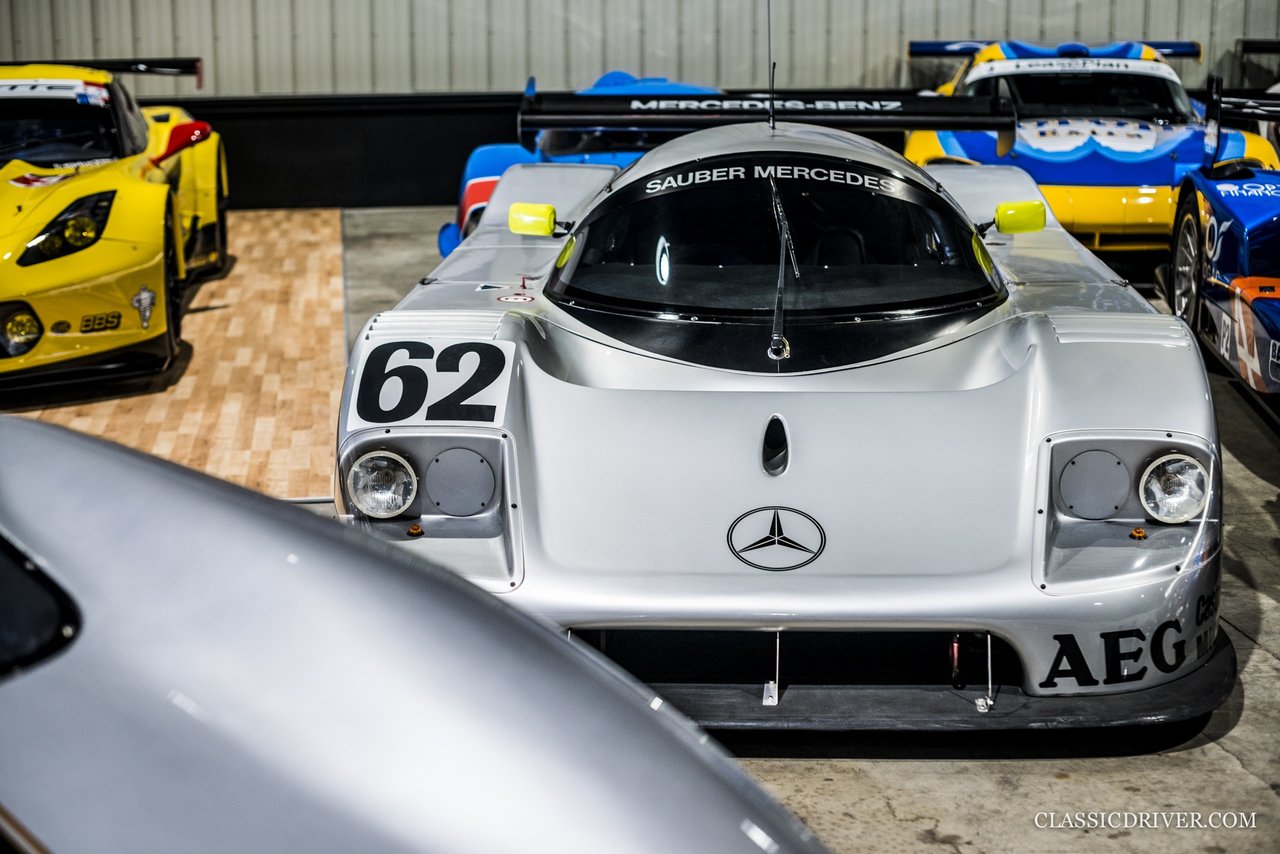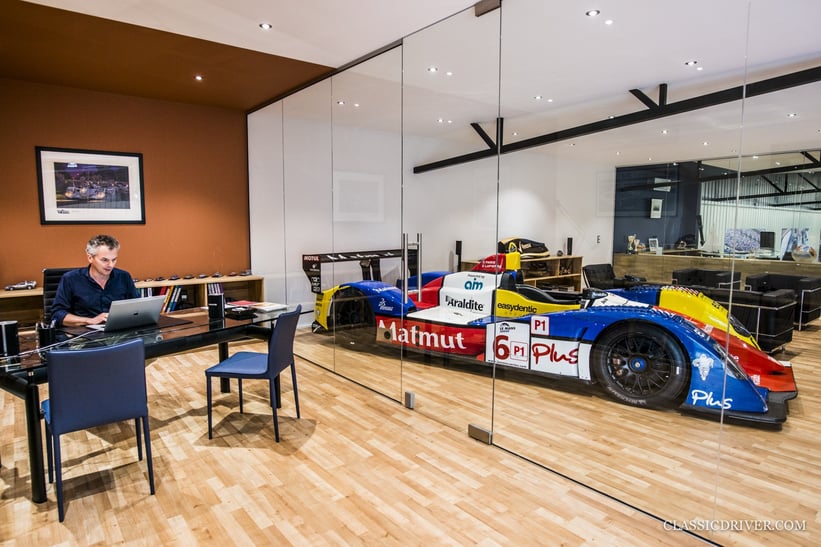 What are your earliest automotive memories?
I grew up in Saint Chamond, which was where Alain Prost's parents lived. We used to see him around town quite often and, on Sundays, my grandparents would take me to the same restaurant he visited with his parents. When Prost was winning, the entire town was up on that podium with him – he was the local hero. My passion for classic and racing cars probably comes from Alain's career and my dad, who had a Renault 12 Gordini with side-exit exhausts.
How did you feed this passion during your adolescent years?
My parents were in a classic car club but were not involved with motorsport. The interest in racing came from sitting in front of the television on Sundays and supporting Alain Prost. The pinnacle came in 1990 when Prost, then at my favourite team Ferrari, had the epic season-long duel with Ayrton Senna in his McLaren. I was only 12, but to me, Senna was the devil incarnate! At that point, however, I'd never been to a race meeting. On the other hand, I always had a strong interest in history and I loved reading about discovering and rebuilding old Jaguars and Ferraris in classic car magazines.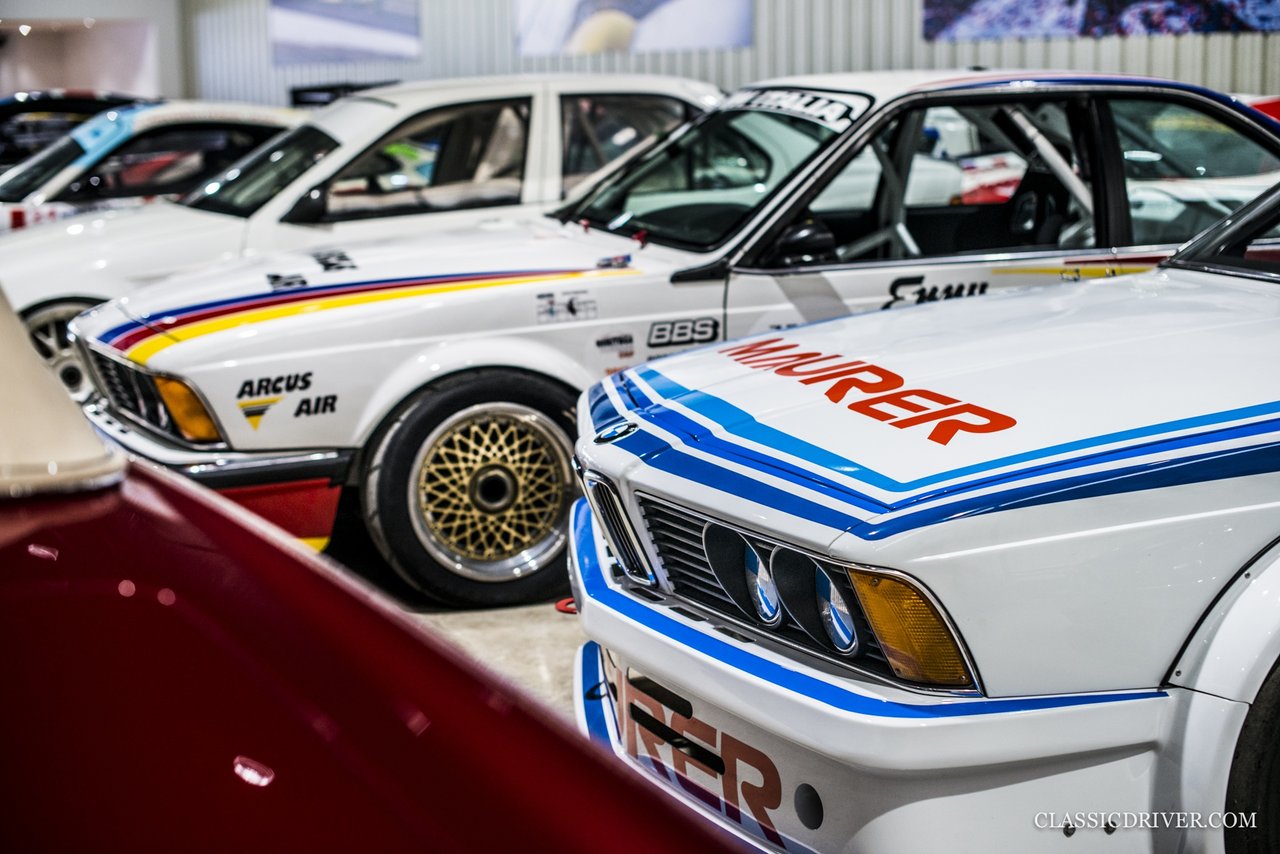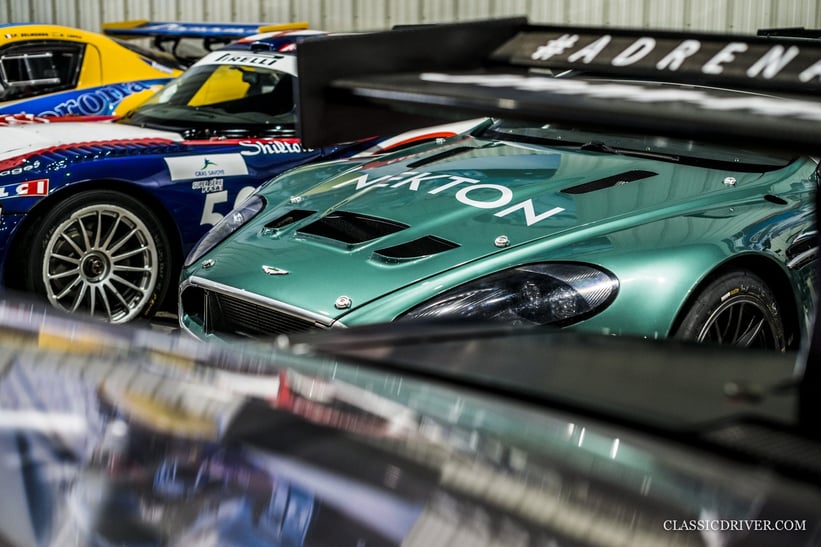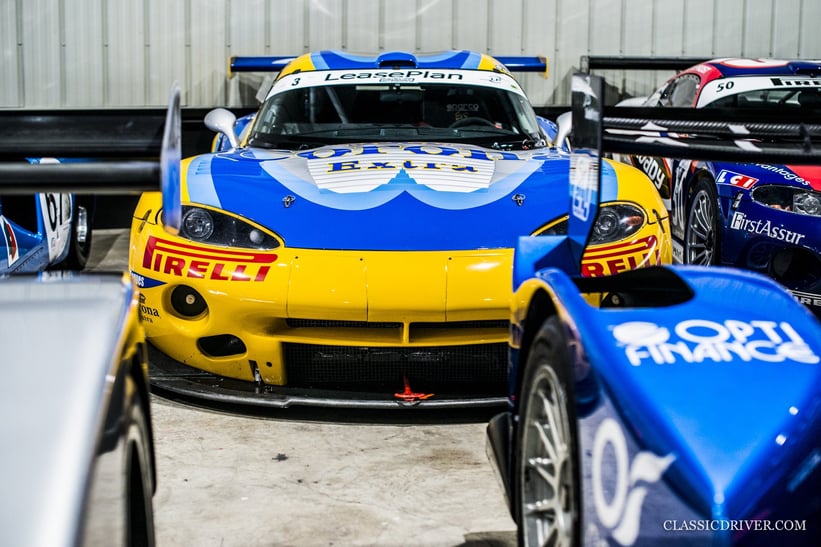 Was a career involved with cars an inevitability?
No, my family wanted me to undertake lengthy studies, but I realised that wasn't the life for me. I stopped studying at 21 and started a career dealing in classic cars, initially with Simca 1000s. I had no funds to spare and no help.
What prompted the decision to establish Art & Revs?
After working in France for 10 years, I decided to look forward and move to Luxembourg, for many good reasons. It's a nice country located in the heart of Europe and a great place for entrepreneurs. I was lucky to get to know some fantastic people there, including my future wife! The name 'Art & Revs' derives from the notions of aesthetics and performance: 'art', because many cars could be considered artistic masterpieces, and 'revs', referring to revolutions per minute. Art & Revs reflects an exotic automotive world where sculptural lines, emotion, and performance and the key elements.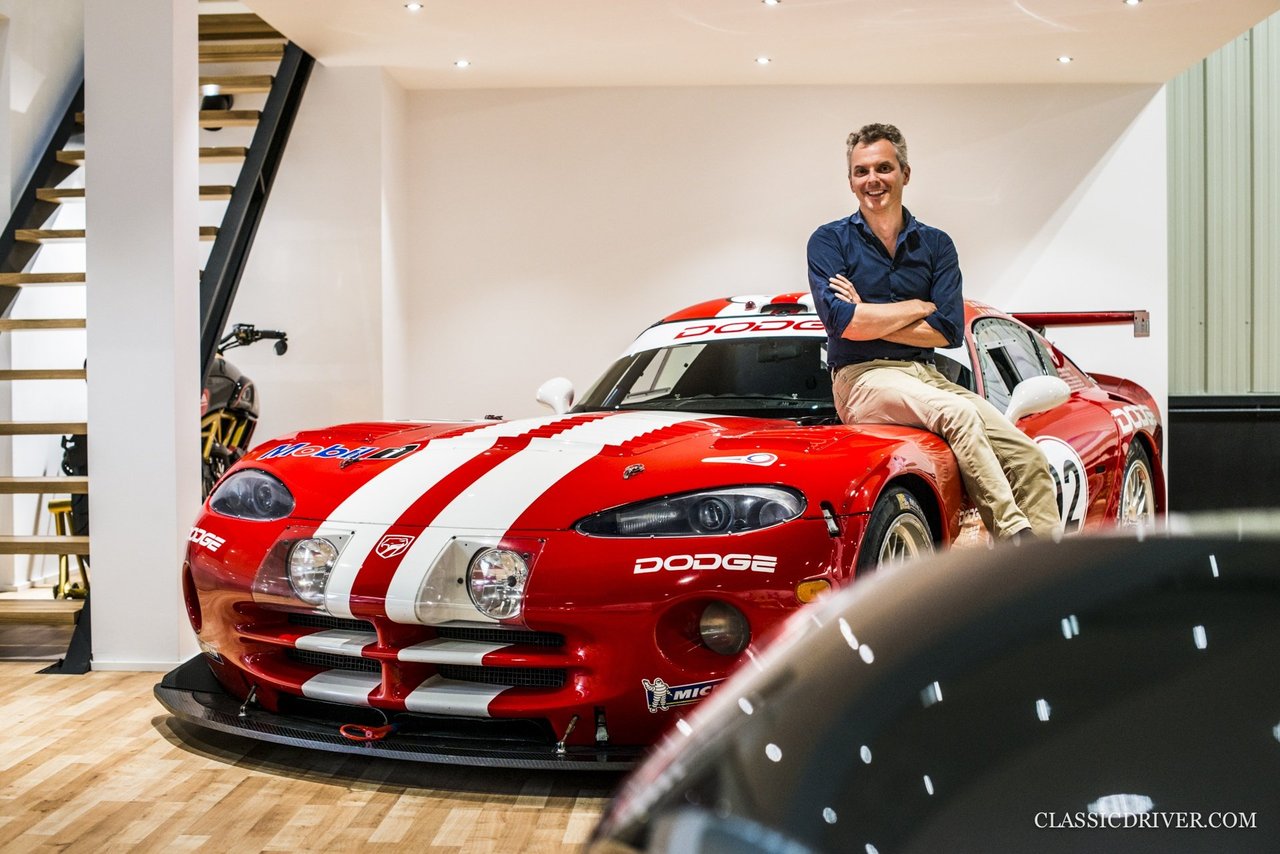 How did you come to specialise in modern endurance racing cars?
I discovered Le Mans in the 1990s, which was a real revelation. In 1999, French television broadcast the entire night at Le Mans for the first time and this was a real turning point for my passion. BMW and the Oreca Vipers won the race and I was so happy because they were my favourites. From then on, I shifted my personal interest in cars to endurance racers.
In the 2000s, I had so many memorable and formative experiences, and met some of the 'right' people such as Hughes de Chaunac. I learned a lot during this period and applied it to the collector car world to develop my business. I'm a pioneer when it comes to collecting these cars – I purchased my first Le Mans car in 2005 and several Dodge Vipers in 2007. Over the last decade, I have had access to the cars, the knowledge, and the people. I simply moved them from the used racecar market to the collector car market.
You're known as the 'Viper Charmer' – from where did your fascination with the Dodge Viper kindle?
One of the very first car magazines I bought had the Viper concept from 1989 on the cover. I thought it was fascinating, with its V10 engine and voluptuous curves. Though I never really had any interest in American cars, this car had all the charisma of a Ferrari or a Porsche and was really quite cutting edge. When it began racing everyone laughed, but it ended up dominating Porsche in GT and won almost everything for four years with Oreca. The GTS-R is rare and as easy to drive as it is beautiful to look at. The respect I have for the car, though, is because of its racing achievements. I'll never sell the 1999 Le Mans winner – that's the car I saw on its way to victory that memorable evening.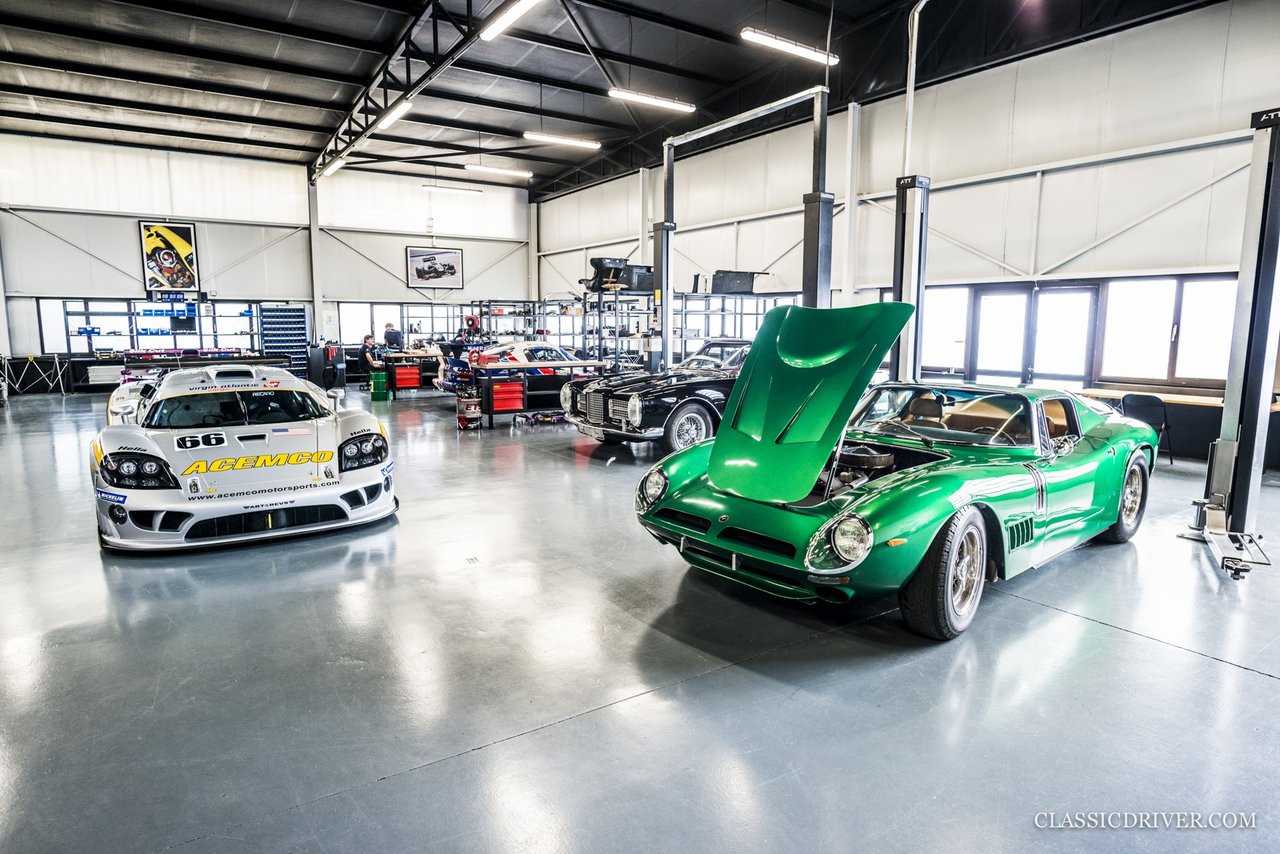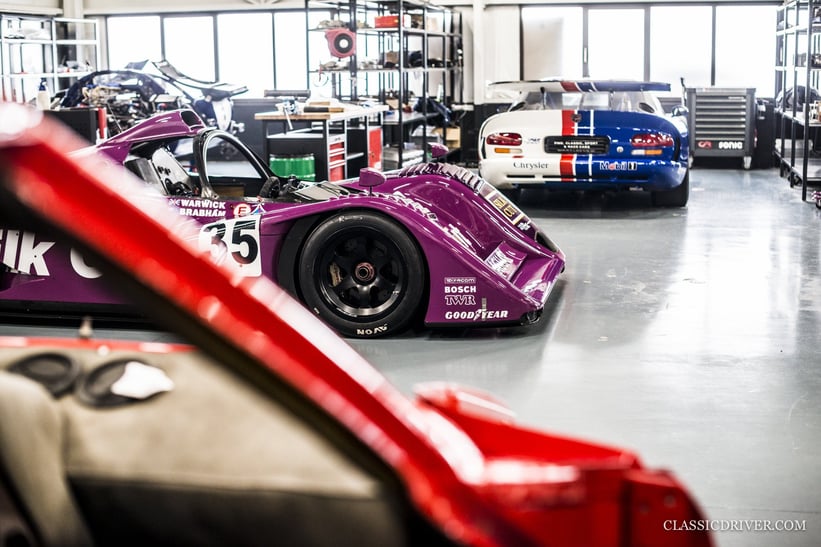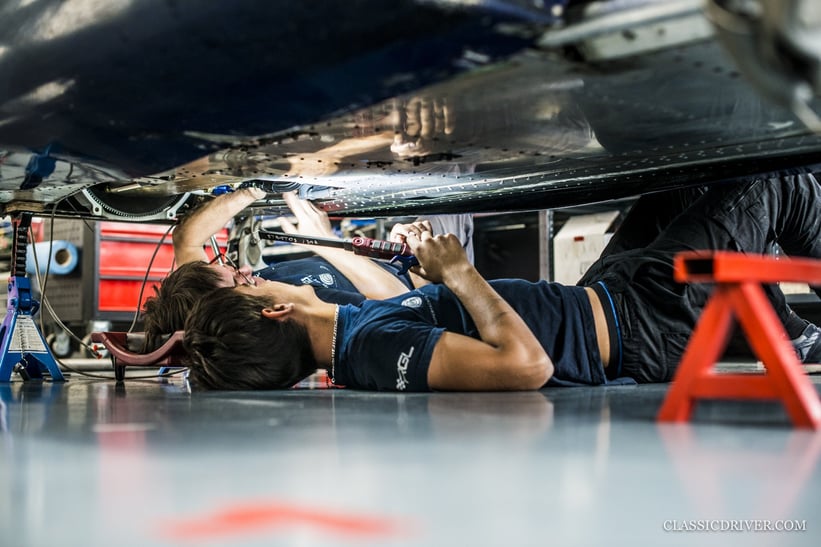 What do you make of the increased interest in these cars in recent years?
It's a cyclical phenomenon. A racecar is desirable and expensive when new, but after around five years, it's no longer the quickest car or homologated to race anymore. At this point, these cars are often forgotten or molested by their owners without the necessary funds in hand to maintain them. This was true with Bugattis in the 1950s and Ferraris in the 1970s. When I began to buy these newer Le Mans cars, I remembered the old collectors' saying, 'there is nothing to do now – modern cars will never be valuable'. But the same thing is happening today as it did in the past. Life is a cycle and the wheel keeps on turning.
And do you think the interest will continue to grow?
When I took my sports cars to circuits 10 years ago, many collectors told me that they'd never want cars with so many electronics. But now everybody has a smartphone and is checking their emails every five minutes. The electronics in a car are your friend – they help to make it more reliable, facilitate the setup, and monitor your driving. A lot of collectors will enter this market because they want a high level of safety and performance, or simply because they want something new. For 30 or 40 years now, we've seen Ford GT40s and Lola T70s on the historic motorsport scene, but now the next generation is looking for something new.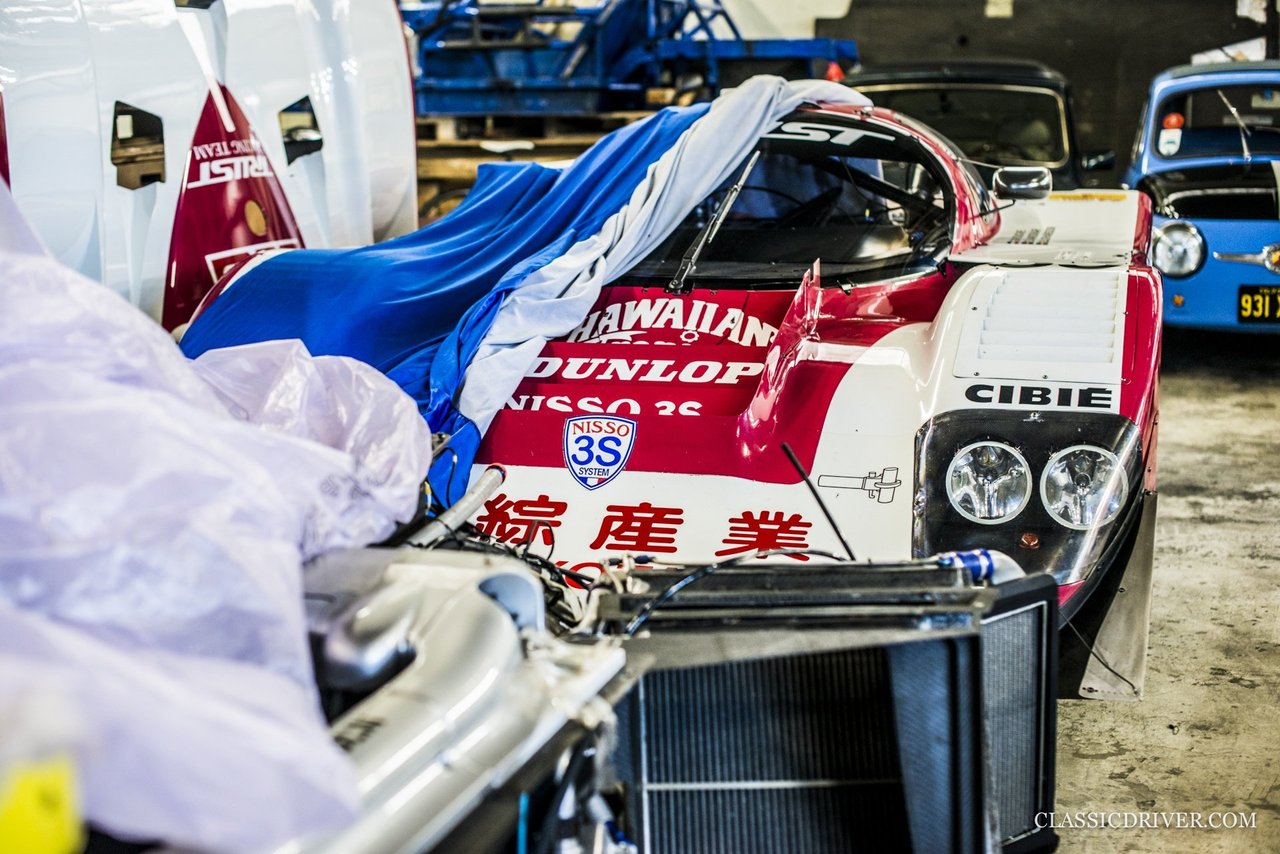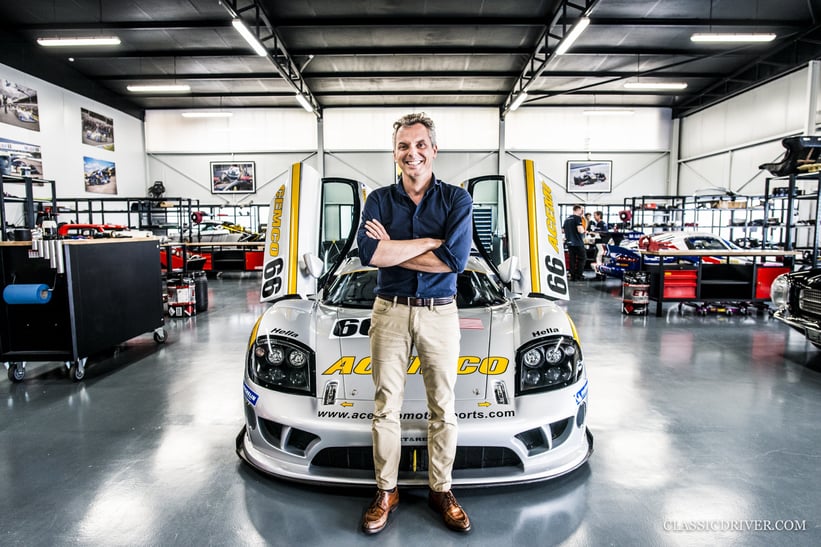 How would you assess the collector car market in general over the last months, and where do you see it heading?
The overall market for road cars is down while that for race cars is up, particularly those from the 1990s and 2000s. Looking to the future, I think both will continue to appreciate significantly – historic cars are finite and are offered to an expanding market. From its strictly European origins in the 1960s, the classic car market reached the United States In the 1970s, Japan in the '80s, and is becoming more global since the 2000s. Price is the only adjustment variable in any market.
You're also a keen racer, having driven everywhere from Le Mans to Daytona – which car gives you the most thrills?
I consider myself more as a collector and my real passion is sourcing and restoring mine or my customers' cars more so than racing. For sure, I love competing with my cars in prestigious events, but a full championship is not for me. However, racing my Dallara LMP900, which came fourth overall at Le Mans in 2001 and has a four-litre F1-derived V10, at the Daytona Classic and winning is my fondest motorsport memory. Now, I experience the team manager's role, which I must say is a surprising source of pleasure.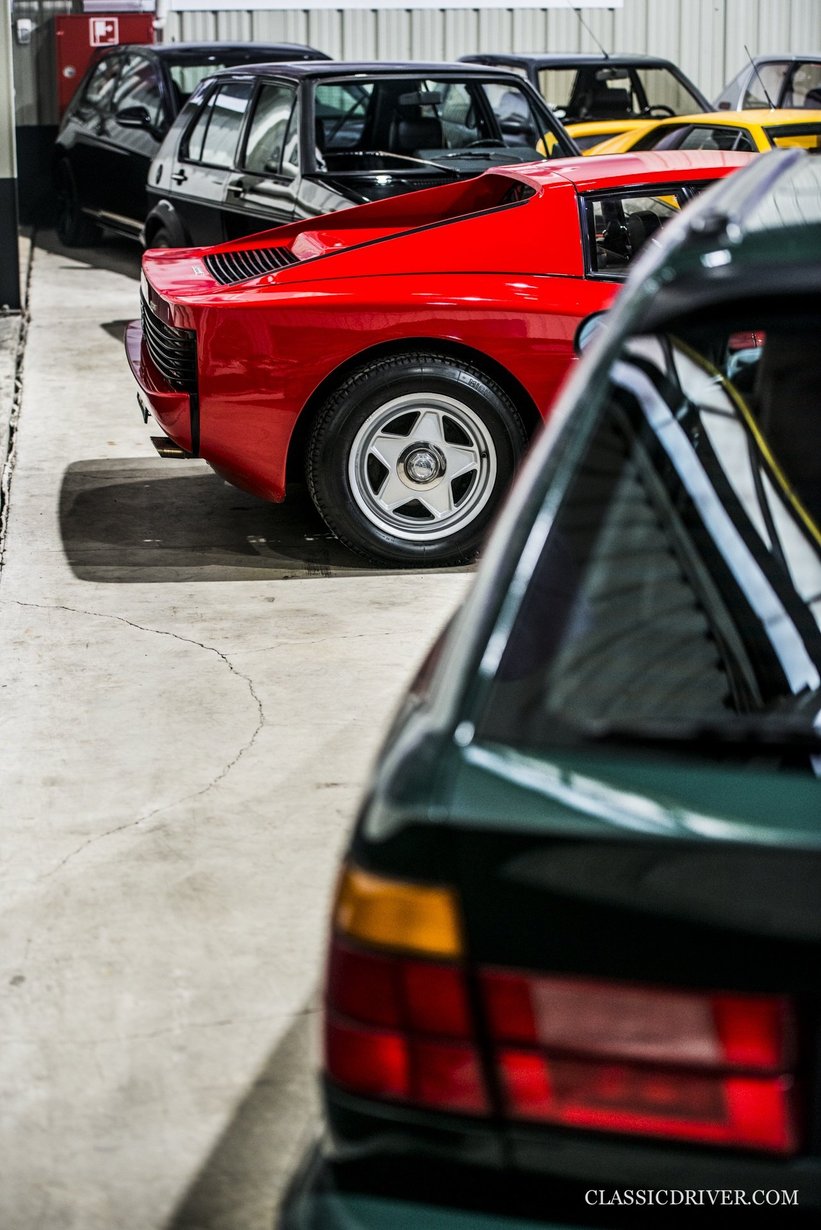 Your showroom is filled with a very eclectic mix of cars – how do you select them?
I think the collection, which is mainly made up of customers' cars, partly reflects the origins of my own passion. As I mentioned, I was influenced by both the classic and racing car worlds from a young age and during my career I've focused on rare road and race cars with stories to tell. I think for both, rarity is key.
You also have a workshop that carries out restorations and servicing – how did you find the right personnel with the knowledge to work on these special cars?
There are two ways of having the right people on board. Firstly, you find highly experienced personnel with the necessary skills and experience. Secondly, you give enthusiastic youngsters the opportunity to learn from them. I've seen that if the communication is effective, the young guys can learn pretty quickly. Method, rigour, and motivation are the keys. Last year, we took four cars to Daytona, two of which won their groups. Not bad for a young team from Luxembourg, right?
Photos: Rémi Dargegen for Classic Driver © 2018