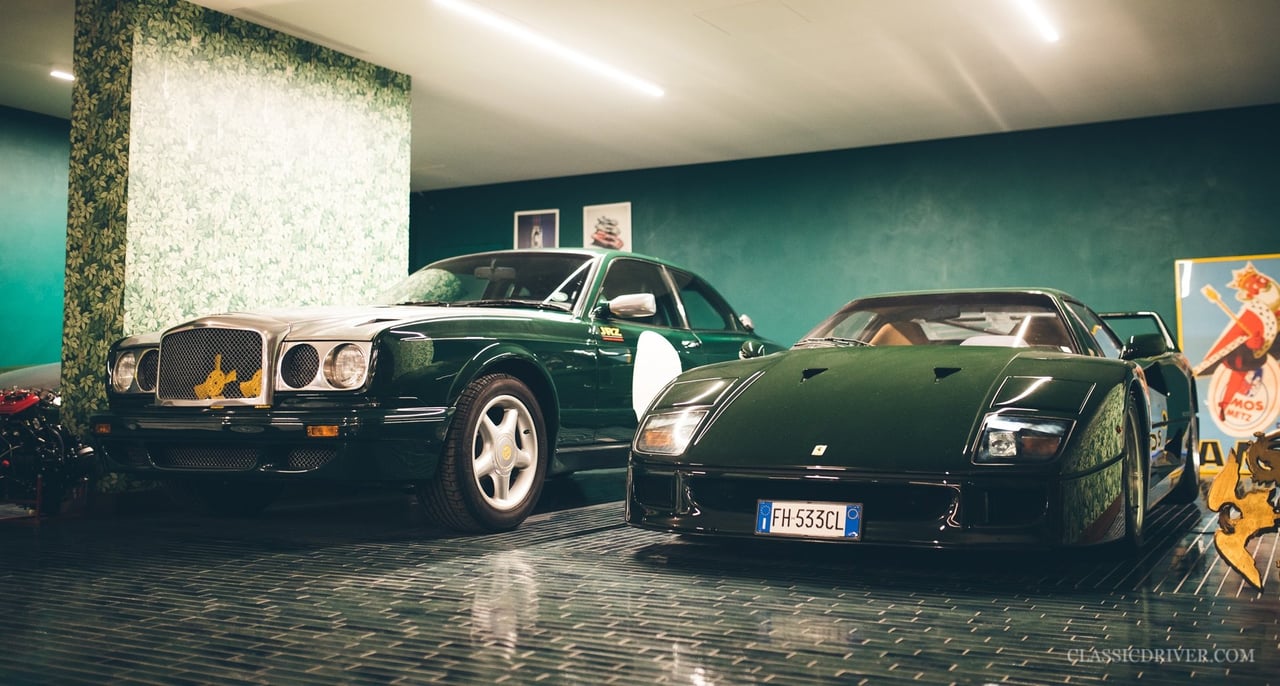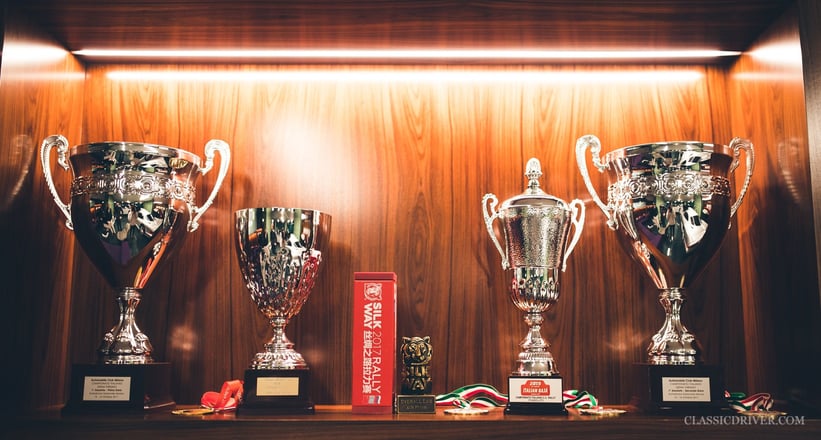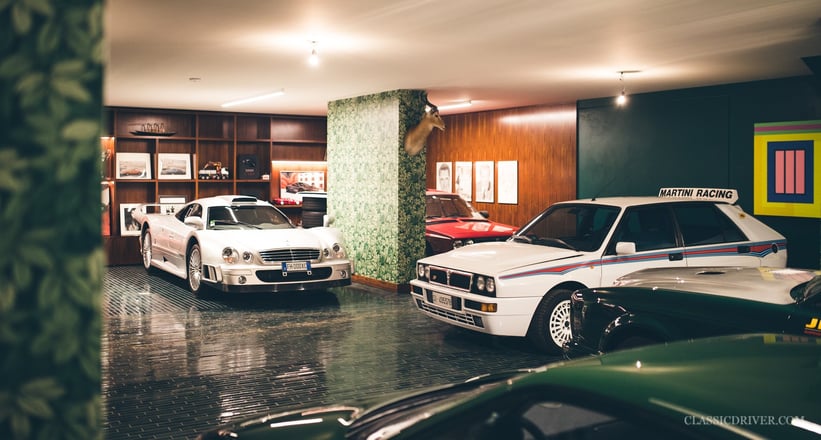 When we meet Eugenio Amos at the end of a long driveway leading through the wintry woods atop Lago di Varese, the 32 year old has just returned from Peru, where he competed in his second Rally Dakar. After a title win in the Lamborghini Super Trofeo and multiple GT victories, Eugenio has recently moved on to this even more demanding league of motorsport, enjoying respectable results (though the machinery let him down at this year's rally). But we've not come to Northern Italy to discuss his racing endeavours. In recent months, Eugenio has sent the global petrol-head community on Instagram into a flurry with his unorthodox fleet of dark green supercars and – even more surprisingly – his plans to build a Singer-style version of the Lancia Delta Integrale.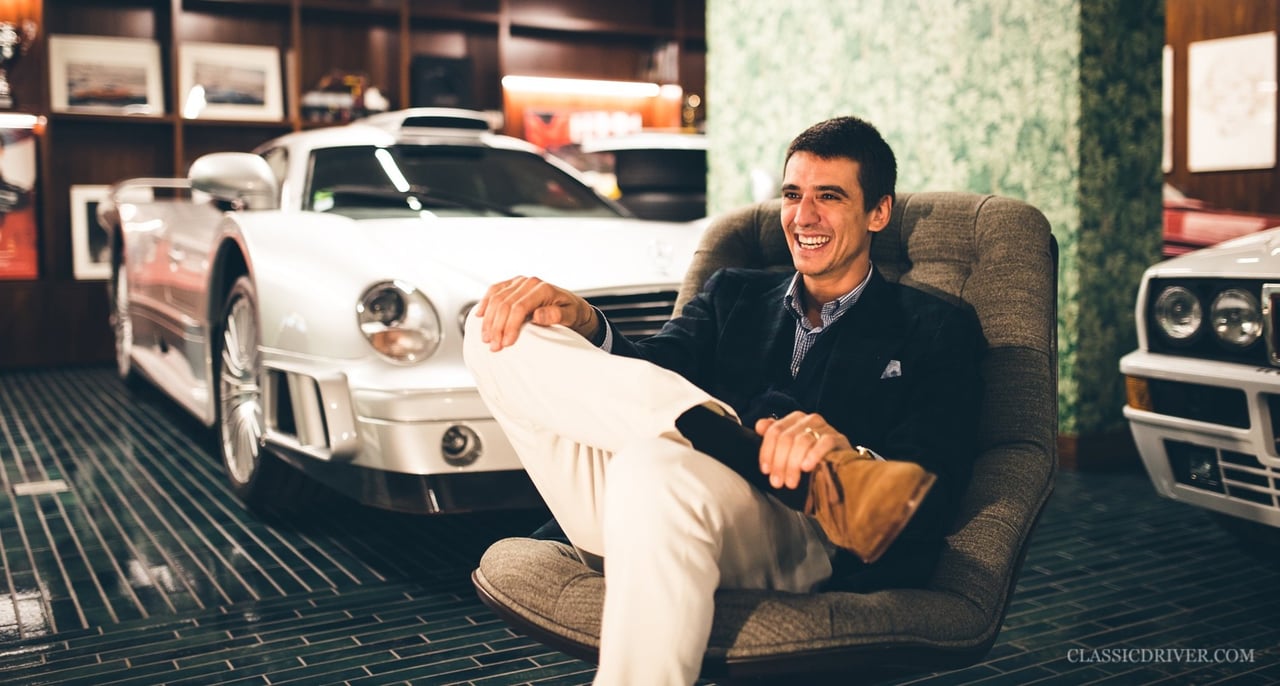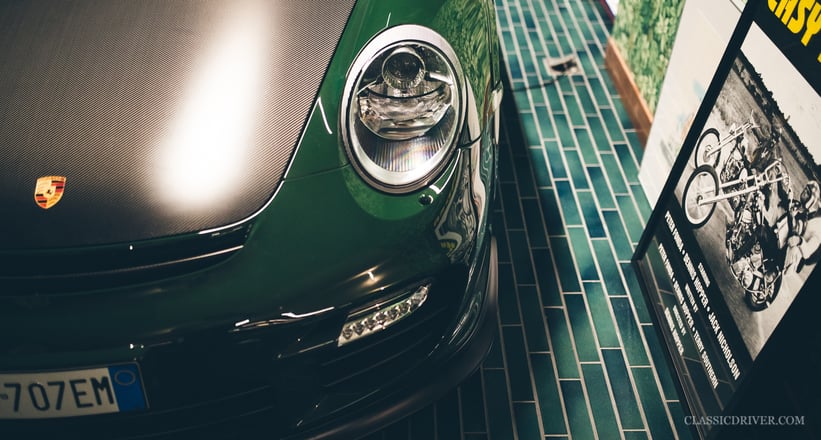 The new house into which he has just moved with his wife, the fashion designer Margherita Maccapani Missoni Amos, and their sons is not completely finished, but the garage – so he's told us – is ready for a first glance. Eugenio leads us down a narrow staircase, opens a door, turns on the light, and – wait, what? – we're standing within a cabinet full of automotive curiosities so rare and exceptional that it literally needs looking at twice to fully comprehend. Parked on shiny green tiles, between pieces of Italian furniture and walls filled with books, racing trophies, and collectables, are some of the most iconic sports cars from the last 30 years. Sitting on a purple sofa (and trying not to get too distracted by the profile of the silver Mercedes-Benz CLK GTR parked next to us), we find out a bit more about the man who's curated this designer 'Batcave' and his plans for his newly founded company, Automobili Amos.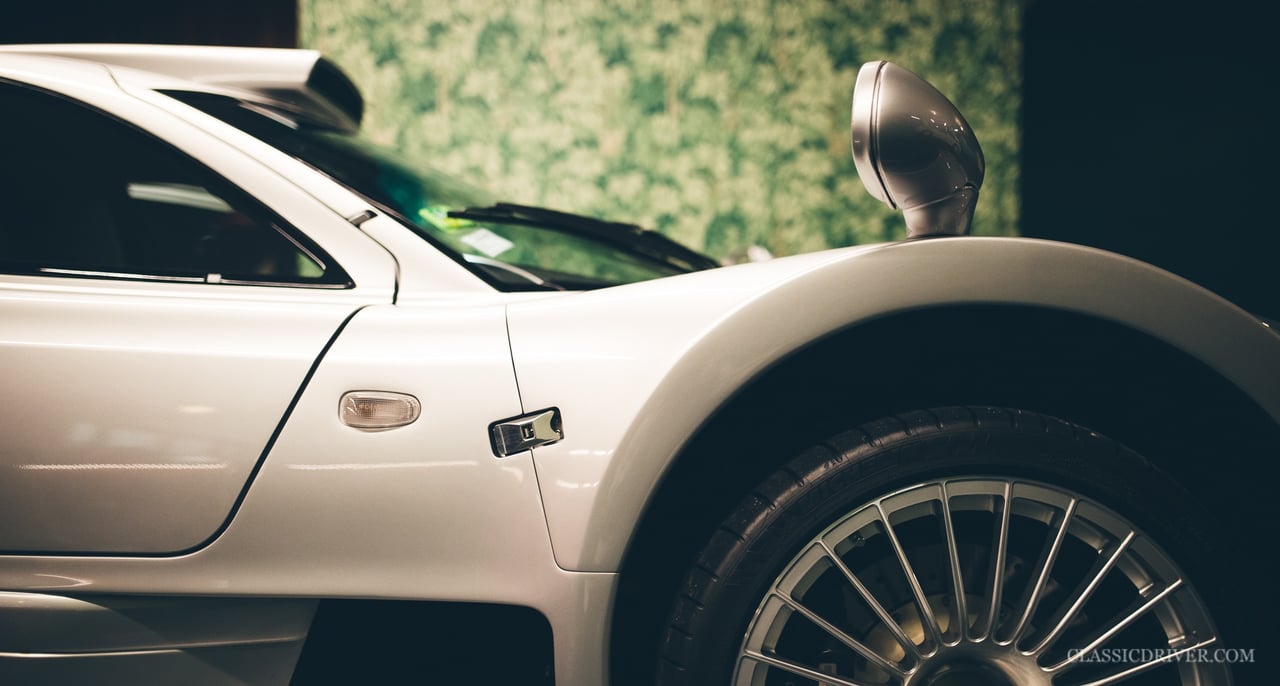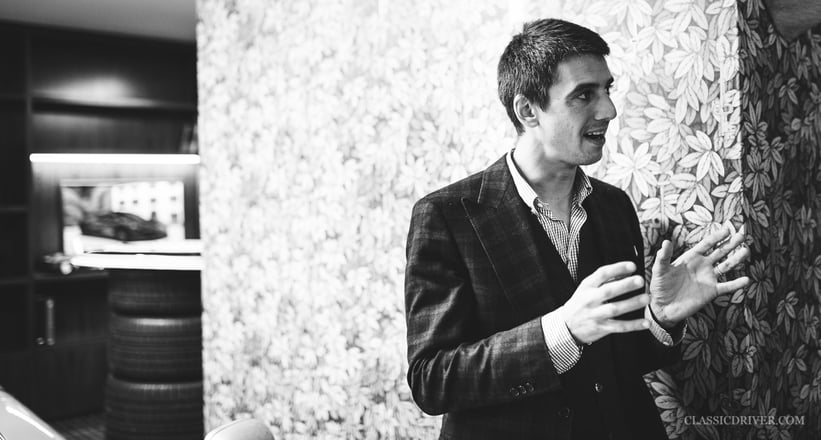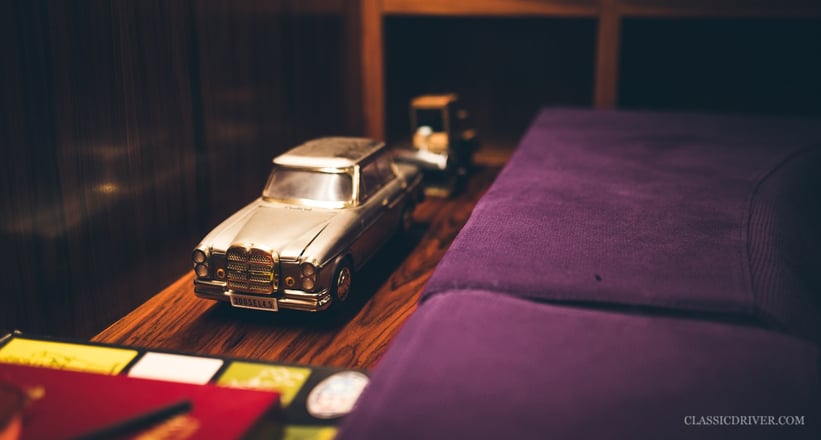 What are your earliest automotive memories?
I remember playing with my father's model cars. My family was producing tools and supplied brands such as Ferrari, as well as some Moto GP teams. My father also raced the Rally Paris Dakar with a truck. But he had a lot of passions and although he always had unusual cars, he was never a collector. I have one passion in particular, and that's cars – I'm obsessed with them. When the Lancia Delta Integrale Evoluzione Martini 6 Edition was revealed in 1992, to celebrate six consecutive World Rally Championship victories, I was just seven years old. I remember my father bought a Giallo Ginestra edition, and it was this particular car that made me fall in love with cars in general.
How did you start collecting cars?
The first car I owned – my unicorn – was a black Mini Cooper with a brown interior. I even remember the number plate. I've been looking for that car but I can't find it. It reminds me of a different period in my life. I was a student and went to school right here in Varese with my friends, who are still my friends today. None of what you see here existed then. After the Mini, I bought a BMW Z4 M, then a Porsche 911 GT3. By that time, the collector car market had started to gain some traction and I made some profit reselling a car. But soon I figured out that that wasn't for me, as in order to invest in cars, you need to buy and sell. If you just keep them, it doesn't work (laughs).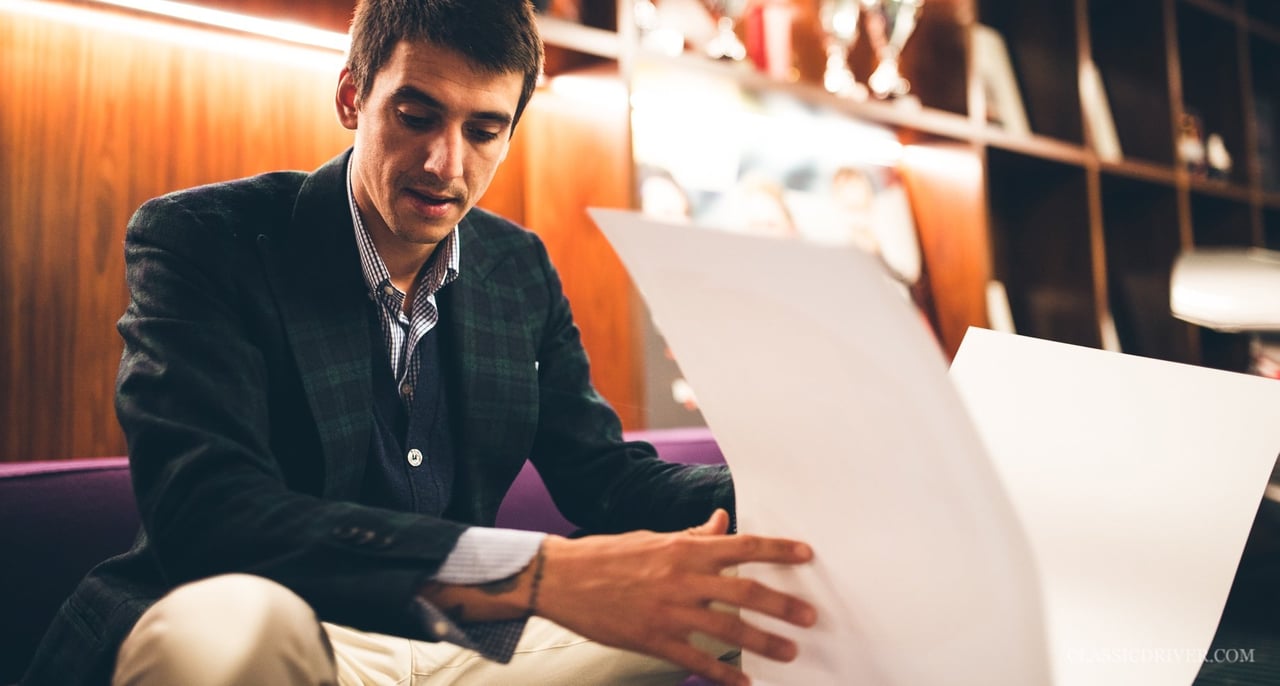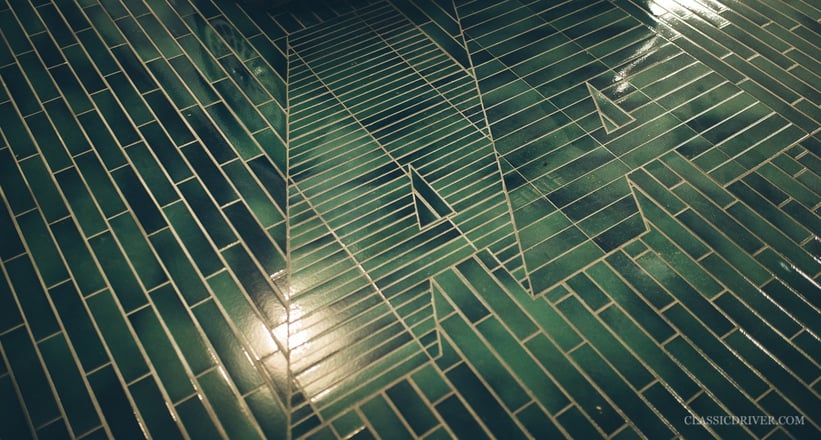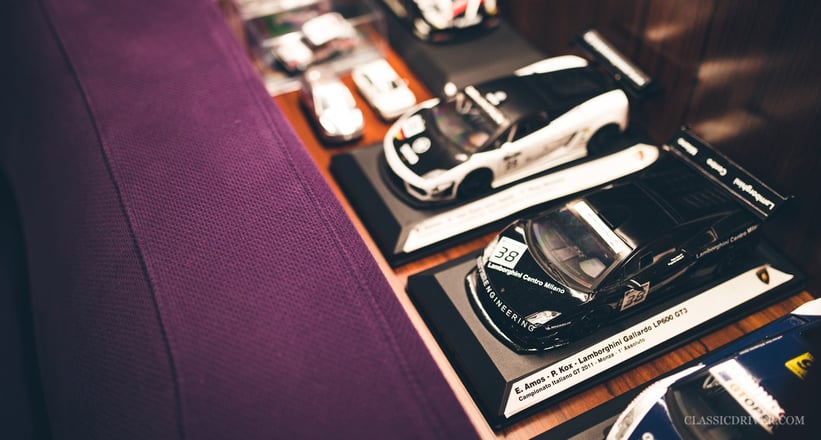 With your new company, Automobili Amos, you plan to do with the Lancia Delta Integrale as Singer did with the Porsche 964 – can you tell us a little more?
Our Delta Integrale is going to be redesigned from scratch – we're replacing more than 1,000 components, which I find quite impressive. It will get a wider, hand-beaten aluminium body and a carbon-fibre front inspired by the Lancia Beta. The engine and suspension will be completely revised, and the driving experience will be different thanks to redesigned geometry. I want this car to oversteer instead of understeer. The donor cars are standard Delta Integrale 16Vs because they're much cheaper than the mythical Evoluzione models. And those need to be preserved, anyway. The first car will be ready by March.
Where will the car be built?
The design team is based at Borromeo de Silva in Milan while the R&D and engineering units are based in Piedmont. Because of Fiat, there are lots of small suppliers and specialised companies there, so the car will be assembled there. But the components – the carbon pieces and engine parts – come from the best specialists all over Italy. My own garage here in Varese will be where I invite friends and potential customers for private viewings of the car. We'll show all the design sketches and renderings, and explain in detail all the changes that we've made.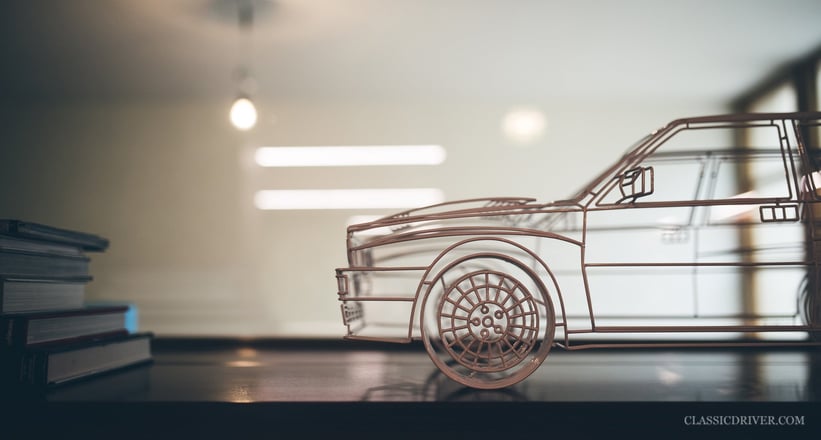 How did you proceed after the first ideas and drawings were completed?
We started with a full-scale clay model of the car to understand whether the sketched we'd produced would work in reality. The details we've changed are very subtle and they just help the car to look more modulated – the part I love most is the line below the rear lights that connects the rear bumper with the side profile. But I guess only the experts will understand. It's clearly still an Integrale, but its stance is more muscular. It's got three doors and we've completely redesigned the interior. The interior of the Integrale Evoluzione is nothing special. Go back 10 years and look at the cockpit of a Delta S4, however, and it's a completely different story. We took a lot of inspiration from this.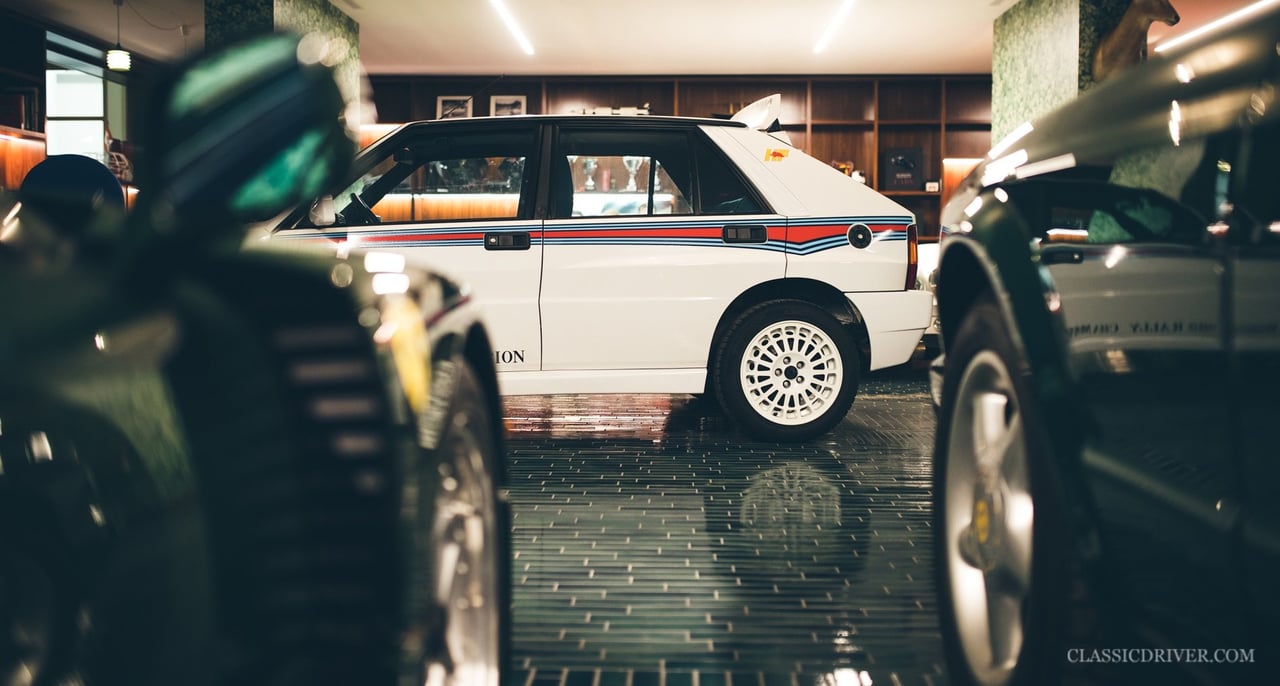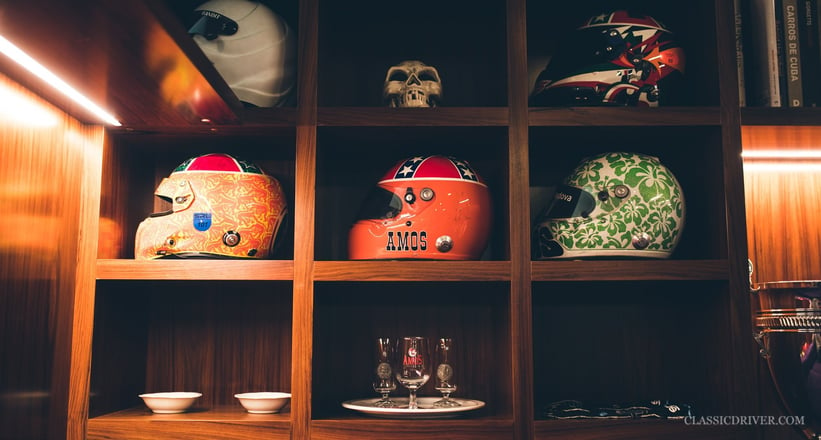 How many cars do you plan to build?
The first car will be the demonstrator and, hopefully, I'll be able to keep it for myself. In total, I'd like to build 15 cars, but no more. It will take three to four months to build each car, with two being built at the same time.
Is there a chance to make Lancia great again?
I'm not a guy who likes to complain. The FCA Group had many brands, and while there's a niche of people who love Lancia, 99 percent of the world's population has never heard of it. The FCA Brand had the money to focus on one brand, and they chose Alfa Romeo. I don't blame them. Today, there's a growing Lancia community because the company doesn't exist anymore. People love things that no longer exist.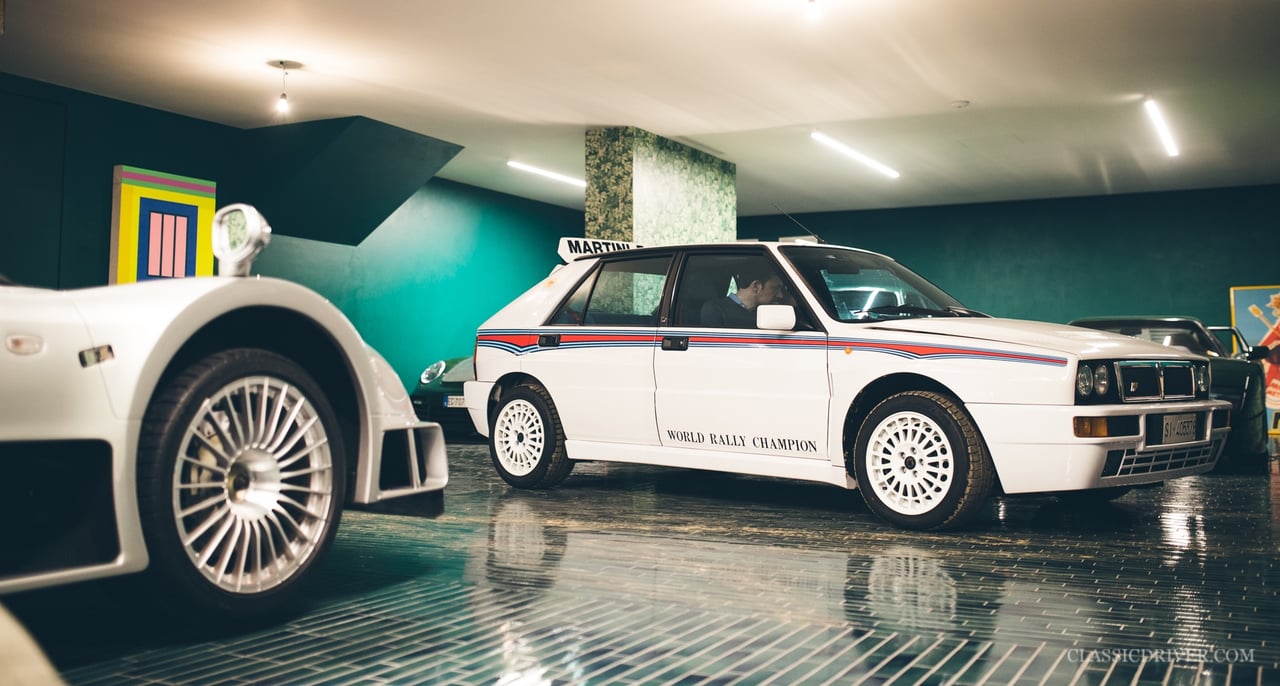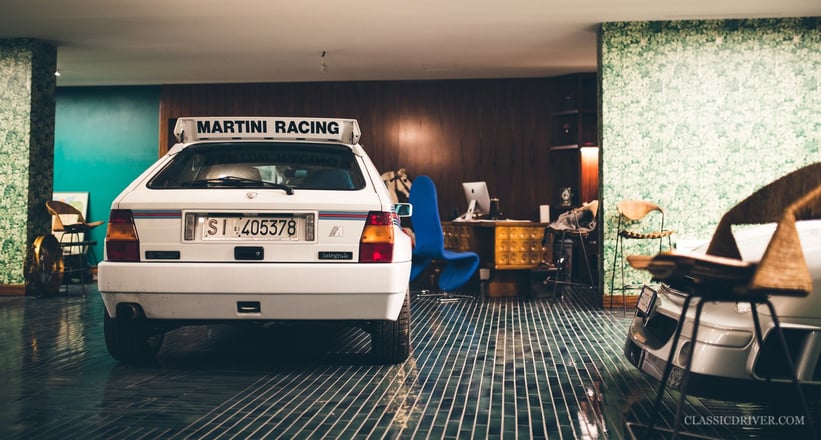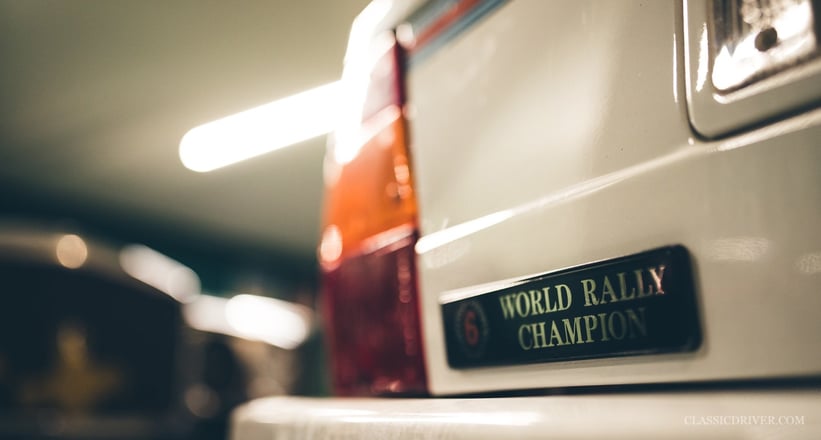 What fascinates you so much about the Lancia Delta Integrale?
I love the Lancia Delta Integrale because it won six World Rally Championships. But my current project has nothing to do with rallying. I mean, just look at the Evoluzione model – there are beautiful cars in this garage, but none can compete with this car. The ideal combination for me – and this extends to the way I dress – is to be sporty and elegant at the same time. And this car represents this philosophy. This car is a simple Evo 1 in white, wearing the Martini livery and fitted with 15-inch wheels, light-blue Alcantara seats with red stitches, and a small piece of carbon-fibre around the gearstick. I've driven 11,000km in this car already – I even took it to the Swiss Alps for Christmas.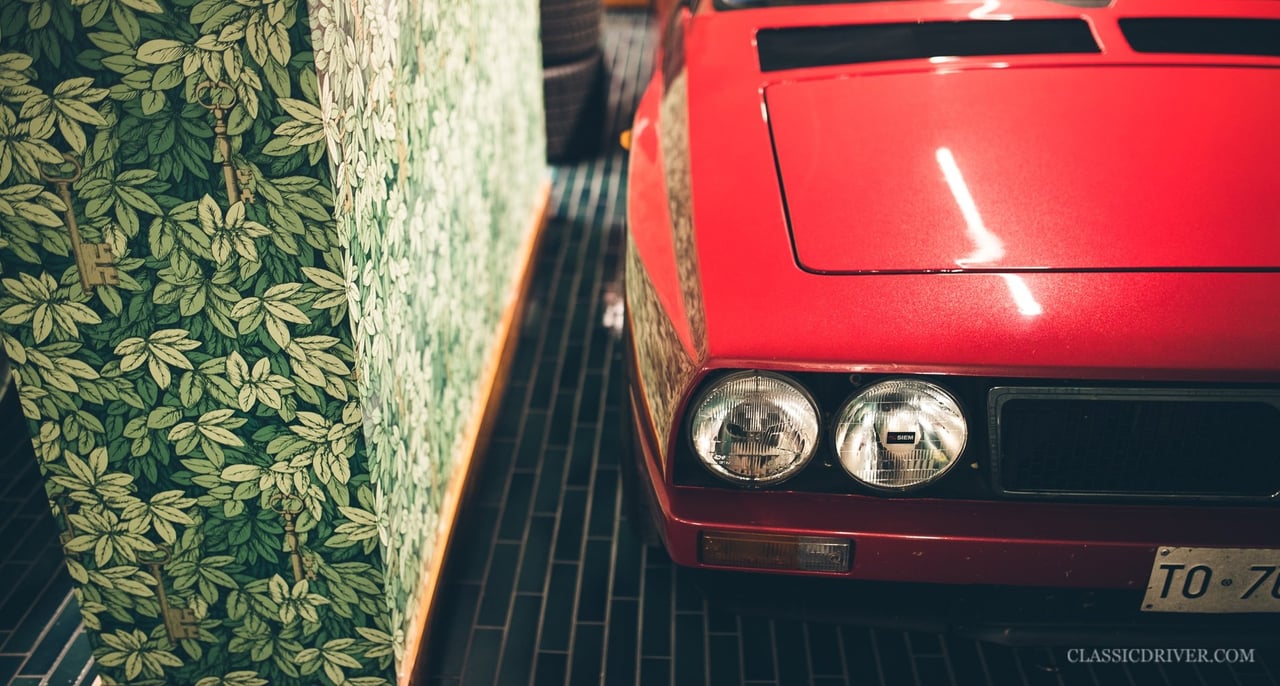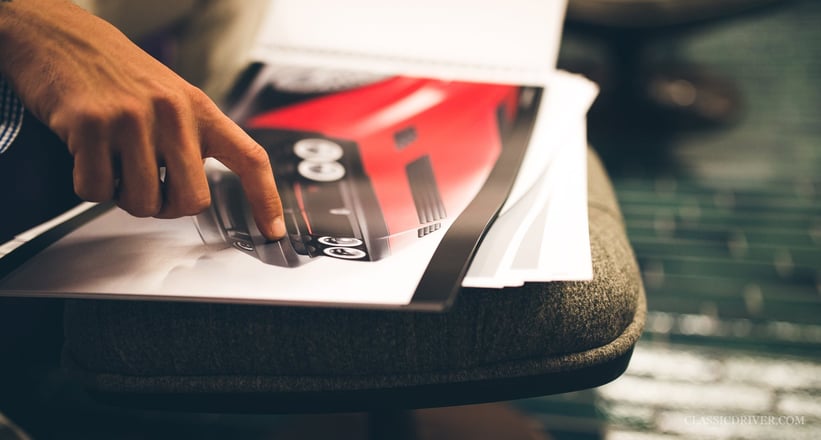 It's not the only rally Lancia you own, is it?
No, over there you'll see a Lancia Delta S4 Stradale – a two-seater homologation special with a very particular four-cylinder mid-rear engine. It combines supercharging and turbocharging to reduce the turbo lag at low revs. Back in the 1980s, you needed to produce at least 200 road-going cars to compete in the rally championship. I think Lancia built fewer than 100 Stradale versions of the S4, but somehow managed to convince the FIA to let it participate. The Mercedes-Benz CLK GTR next to the S4 is also a homologation special. They built 25 cars, 19 coupés and six roadsters, and my car is number eight. By coincidence, it's my lucky number – 'Otto' is the name of my first son.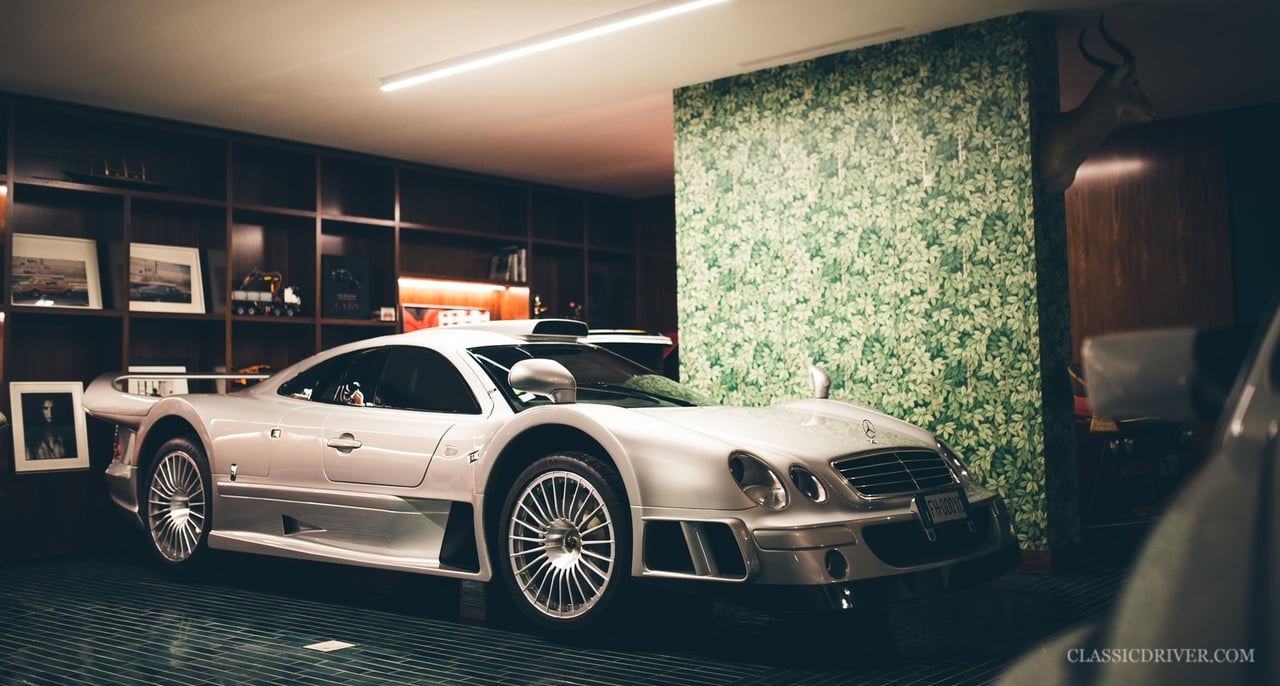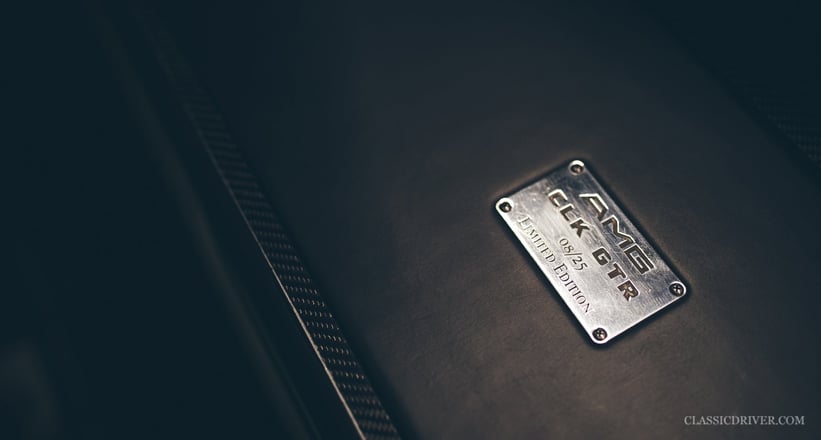 Are any of your cars too special or valuable to drive?
No, I don't own garage queens! (laughs) The only one that's a bit difficult to drive is the CLK GTR, because it's so tight. But once you get used to it and forget about its value, you can move it pretty damned fast. It drives like a proper racing car and it's really well balanced – it looks outrageous, but it's not a scary car to drive at all. What's really special is that you have to kick a clutch, but shift gears with two paddles. In France, I'd have a problem at the stations de péage, as you can't open the windows. I drive my cars as much as I can. I get the most positive reactions with either the Lancia Delta Integrale or the Ferrari F40 – in Italy, everybody can relate to these two cars.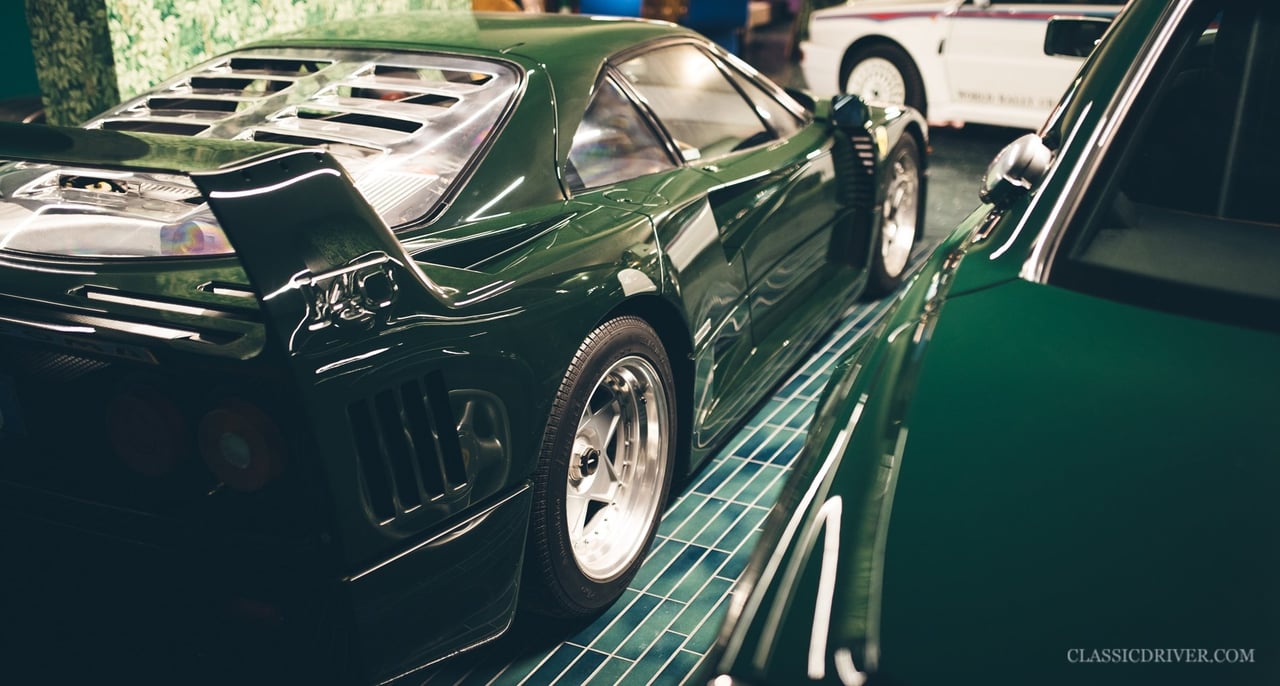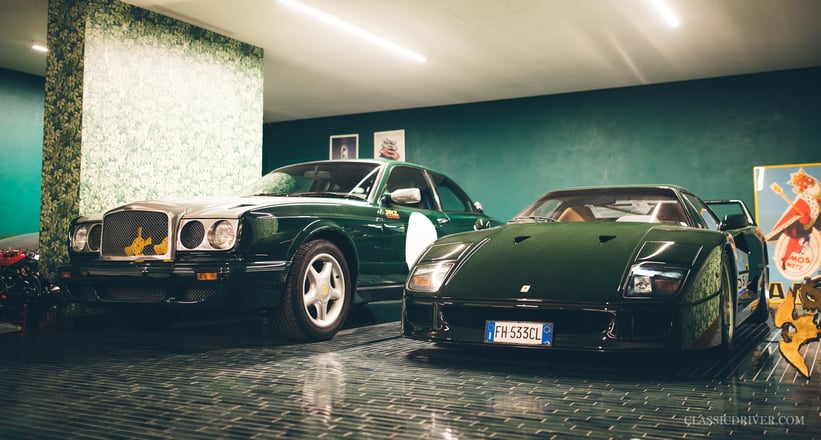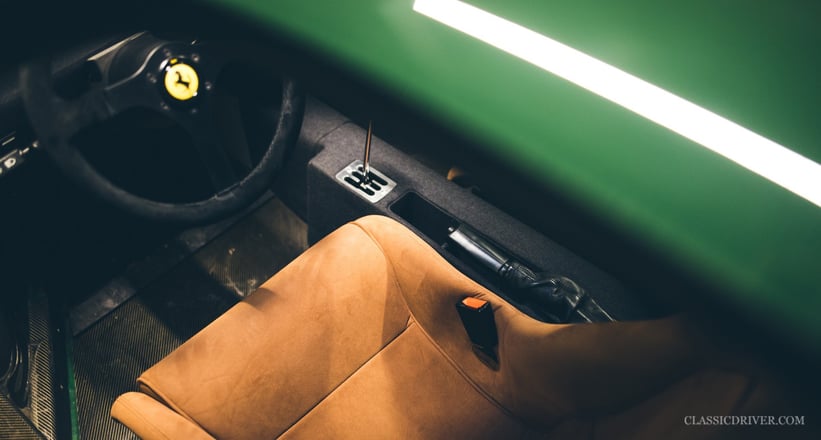 Speaking of which, what's the story of the amazing dark green Ferrari F40? It's become quite famous on the Internet since you used it to carry your Christmas tree…
This is my second Ferrari F40. I owned one before that had covered 40,000km. It was road legal first, and then converted into a racing car, and then back to road legal again. But, back in those days, it was all I could afford. I sold it for a very good price and then bought this one at auction. It had single ownership and 5,000km on the clock, so maybe it was a bit of a bold move to repaint it. Still, it's important for me to pay tribute to the automotive brands I love and work with and respect their histories. For this reason, I chose to paint the F40 in 'Verde Abetone', a colour the brand used in the 1970s and '80s. The interior is upholstered in brown Alcantara from Schedoni, Ferrari's official supplier. So, if someone had had a bit more imagination back in the day, this car could have been period correct. As you can see, green is my favourite colour – I'm a little bit obsessed with it.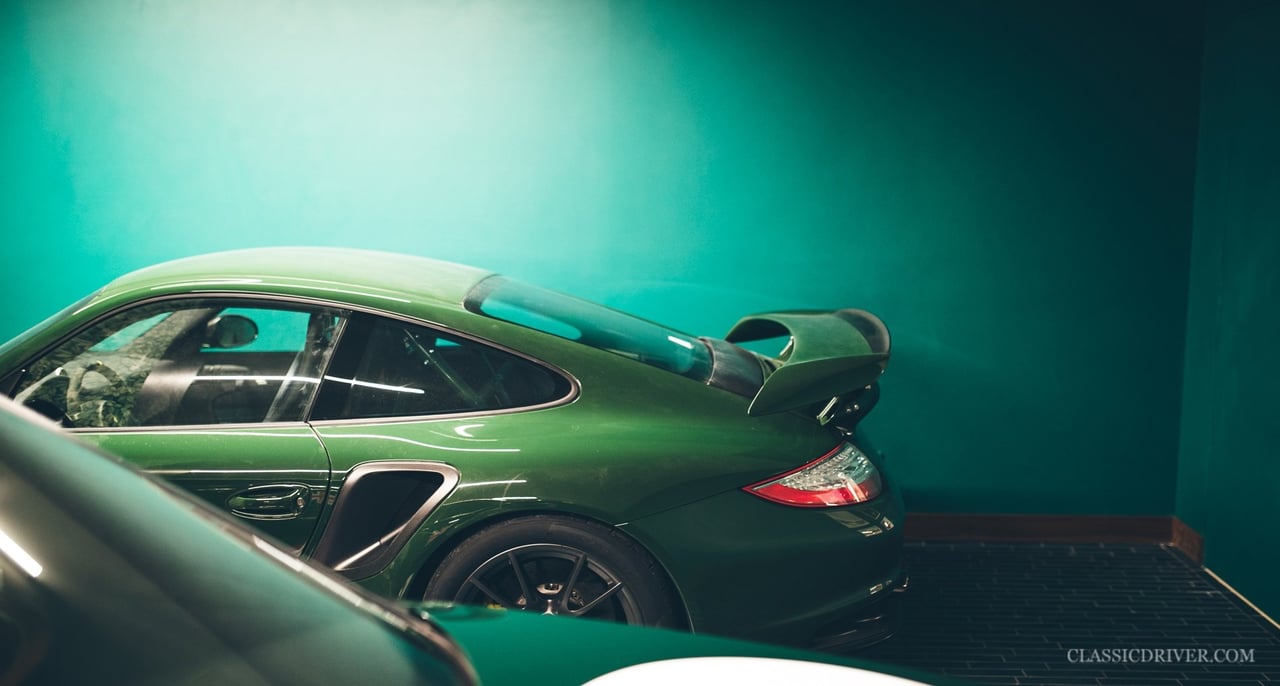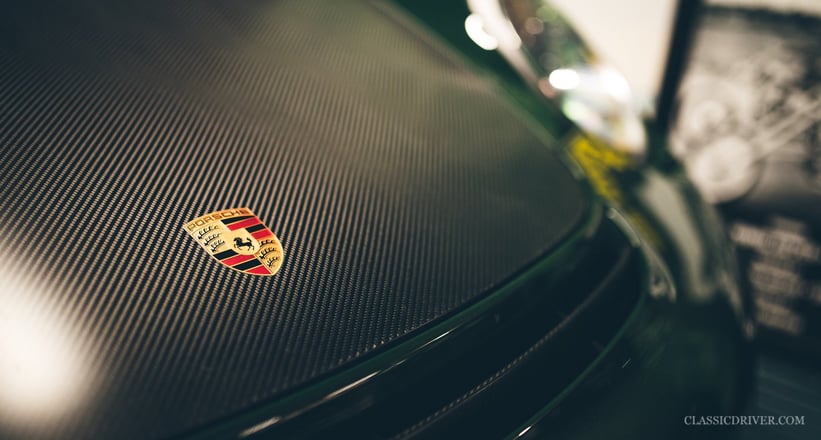 Hence why you painted your Porsche 911 GT2 RS green, too?
The colour code is BRG 21D and there's a funny story behind it. I saw the colour on a 993 Turbo S that was in the Porsche Museum in Stuttgart. I sent Porsche an email asking for the colour but they never replied. So I went back with my paint guy and a machine to match the colour. Back in Italy, we found out that it's a colour reserved for members of the Porsche family. I found the tartan interior in Belgium and had the doors and roof covered with it. For me, it's all about the details.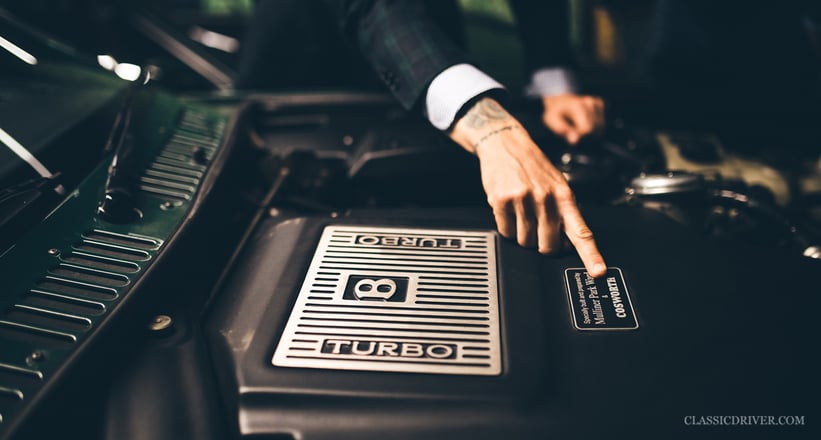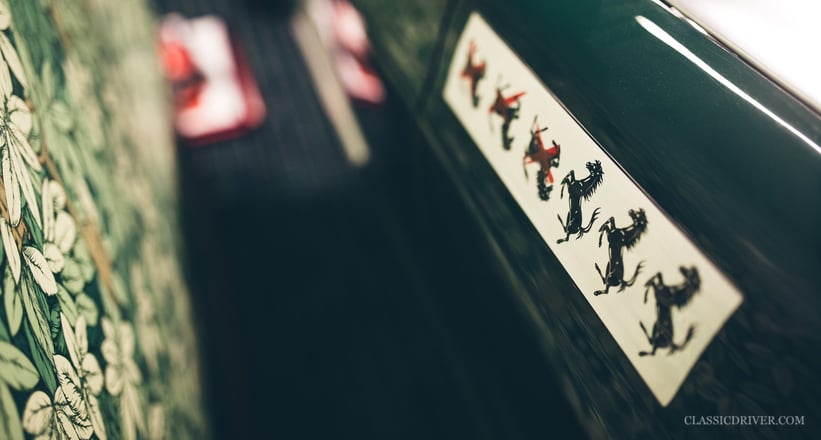 What happened to this rather unusual looking Bentley?
This is a one-off Bentley Continental R Lightweight Coupé that was commissioned by Carlo Talamo in Milan in 1996. You know when people ask you who else you would like to be other than yourself? Well, for me, the answer is Carlo Talamo. He was a genius, very smart and passionate about cars and motorcycles. In the 1980s and '90s, he was the distributor for Harley-Davidson and the main reason everybody in Italy wanted such a bike at that time. He later sold back the dealership network to Harley-Davidson for a huge amount of money.
This Bentley cost him one billion lira, or around 500,000 euros today. Mulliner Park Ward in Crewe carried out the modifications – it stripped 200kg, threw out the rear seats, and installed a roll cage. And the engine was built by Cosworth. The two yellow fans in the grille, the missing lights, and the yellow logo are probably the most obvious features. Imagine, all this was done by the factory in the mid-1990s. It's quite something!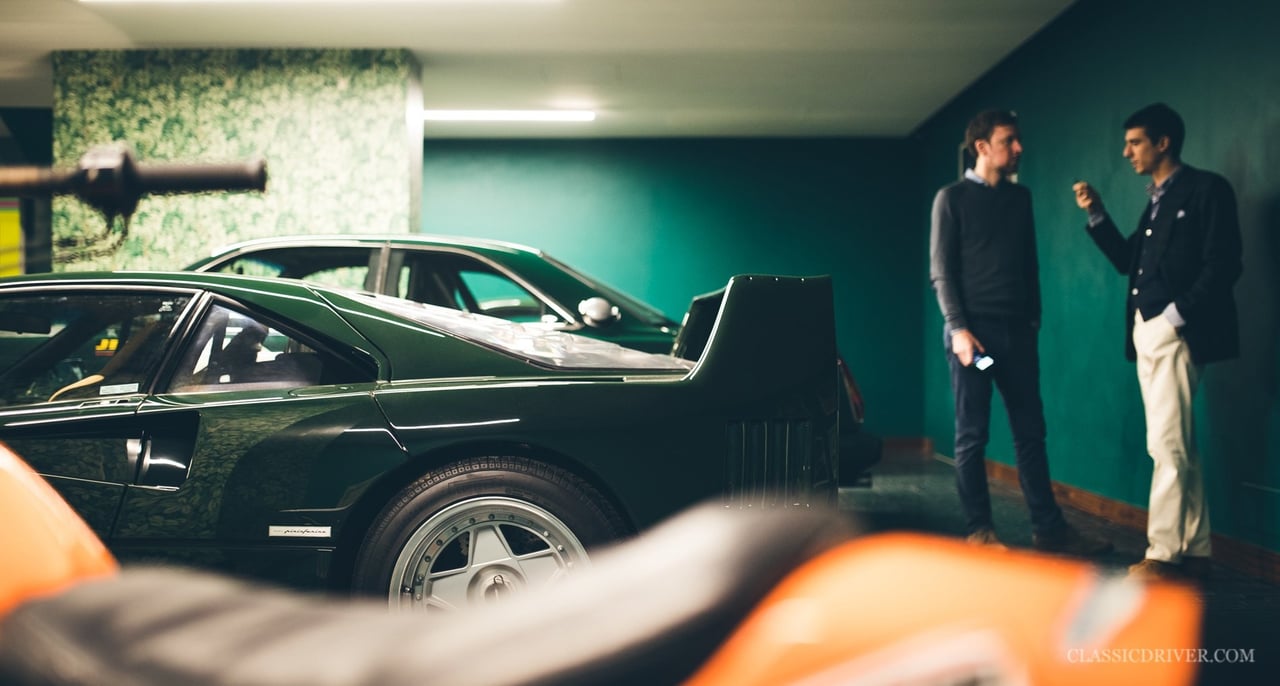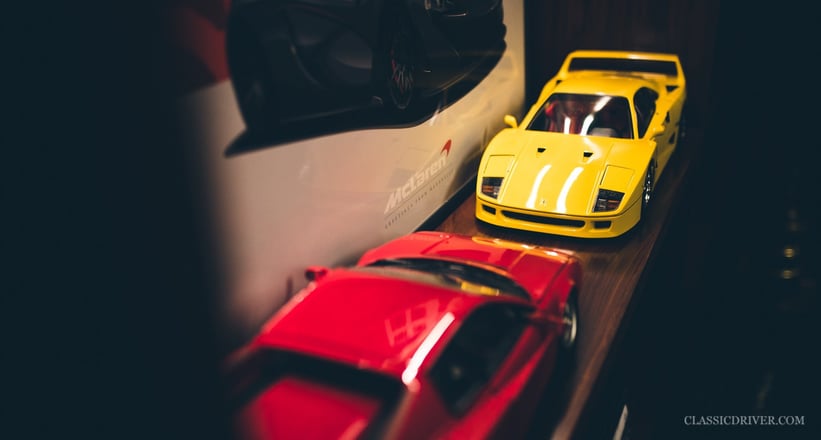 I think we need to come back just to take this car out for a drive…
Please do! Honestly, it looks like a racing car, but you don't use it to go fast – you rather stroll slowly, like a boat.
Is this collection final or are there any cars missing?
In the end, we're not here forever and the cars in this garage won't be here forever. The moment I need to sell a car in order to buy one I love even more, I will do it. The only one I will keep is the Mercedes CLK GTR – it's a pension fund for me and my wife (laughs).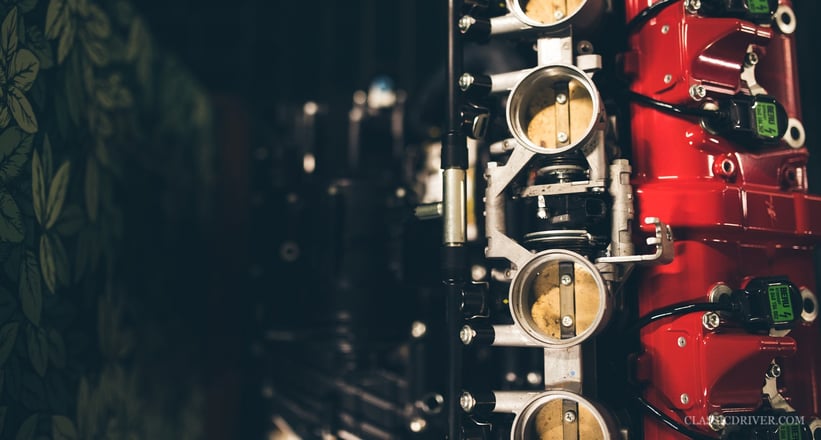 This garage is a magical place – do you know that? It's not an obvious collection…
Thank you. At the beginning, when this room wasn't decorated, I felt it was too big and I didn't know how to fill it. Suddenly, it's becoming too small. You see this engine here? It's from the very first MV Agusta and stood in Claudio Castiglioni's office for quite some time. His son Giovanni gave it to me for my wedding and I still need to find the right place for it. I find collecting cars is getting tougher now and because of the increasing values, you start to think more with your head than your heart. But if you think too much, you'll always come up with cars that could have been a more profitable investment. Therefore, I try to listen to my heart whenever I can and enjoy the cars as much as possible.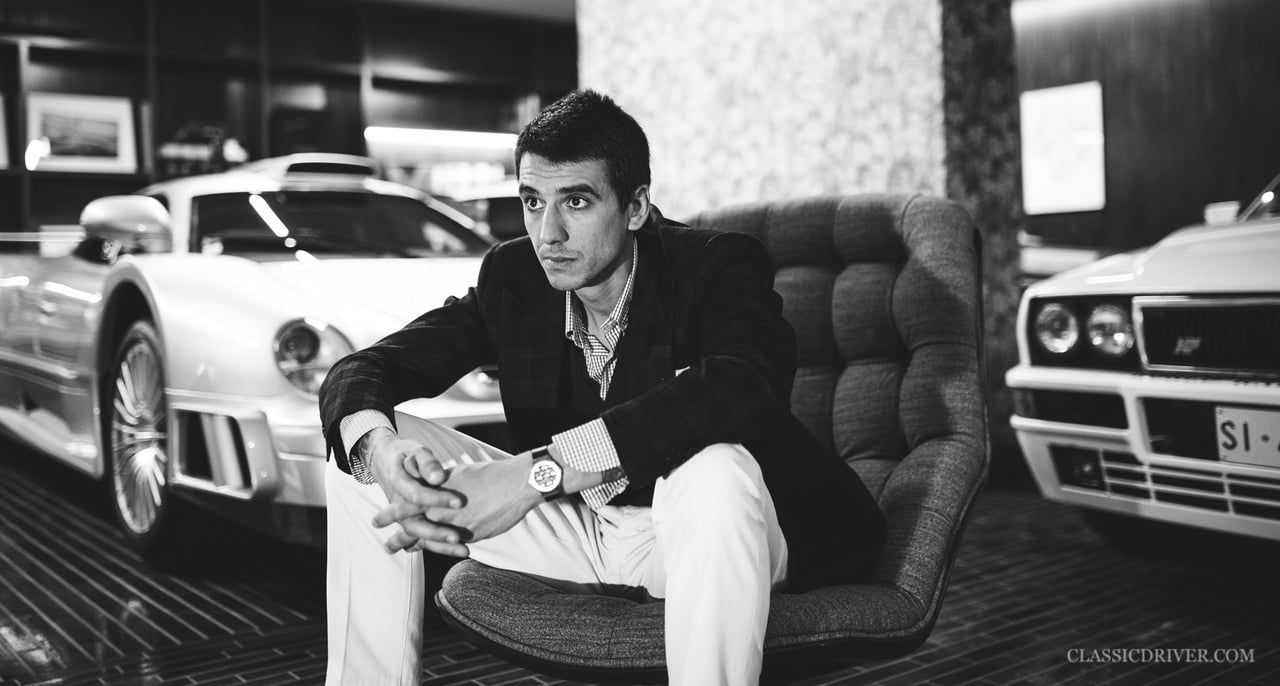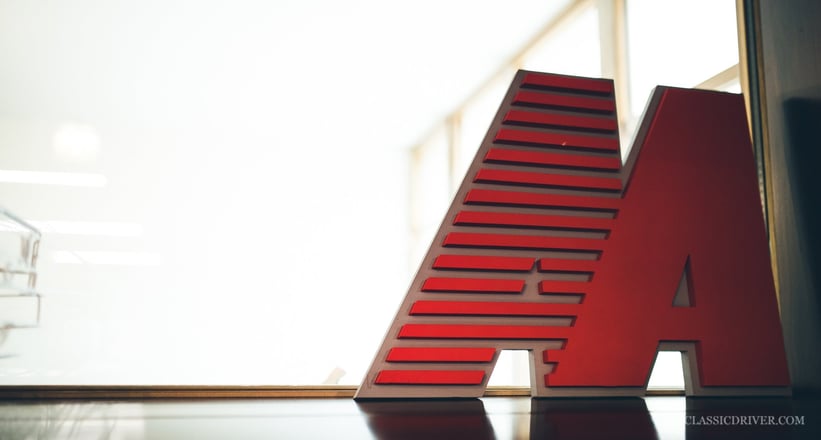 What does the future look like for Automobili Amos?
I want to be an artisan rather than an entrepreneur, and do the things I like. Of course, it's a company and it must be profitable. If I can make a little bit more than break-even after selling 14 cars, then great. But the goal is not to build as many cars as possible. I want Automobili Amos to be the car company that's currently missing on the map, because, without naming names, the current hypercar business is often a big rip-off. Most cars are not primarily developed by engineers, but by the marketing and sales guys. And most brands just care about profits. In the meantime, cars have lost their souls, their personalities. For cars such as these in here, you didn't just need money to buy them, but you needed personality, too. Every drive was an adventure and you never knew when you would arrive at your destination. In fact, the only reliable car in this garage is the Porsche. For all the others, you better not make too many appointments.
Photos: Tom Shaxson for Classic Driver © 2018