What started out as a passion project in 1989 has now — 29 years later ­— turned into one of the most successful car dealerships Europe has ever seen. Built on the foundation of buying what you love above all else, Jean Guikas has turned GTC into a 17,000-square-foot showroom filled with the most exquisite automobiles in the world. Now, he's turned his passion project into a family affair with the addition of his daughter Camille as the company's sales manager. Not only has Camille joined the family business, but she's also following her father's tyre tracks in historic racing. Like father, like daughter.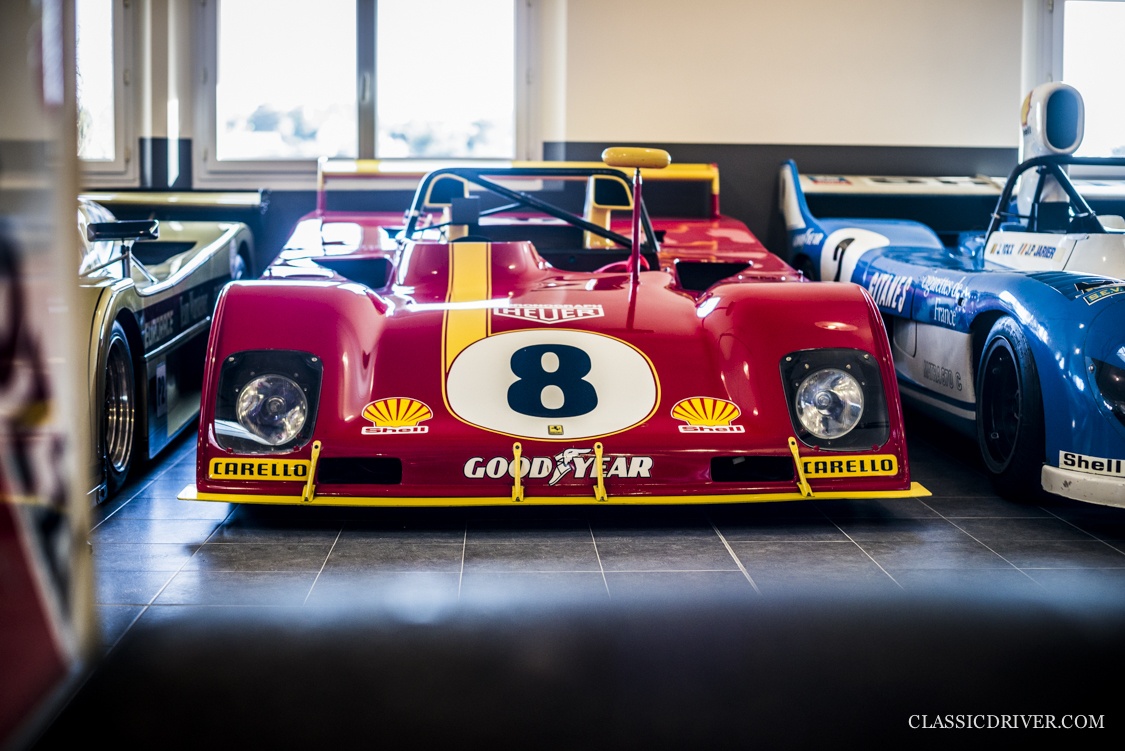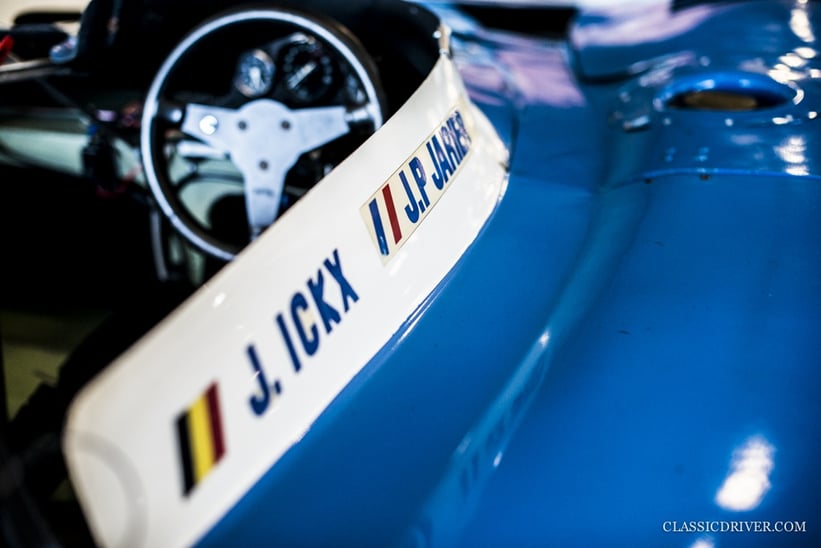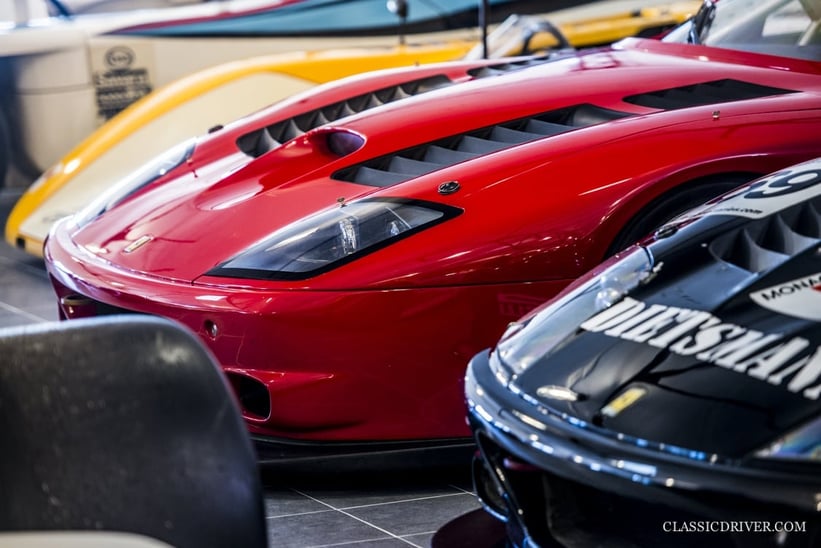 What are your earliest automotive memories?
Jean Guikas: When I was very young, riding in my father's Renault Juva 4 from our flat in Marseille through the Route de la Gineste to Cassis.
Camille Guikas: Well, I grew up surrounded by classic and racing cars, so there are many memories. I remember a ride in a Countach LP400 when I was four. For me, this car was a sort of spaceship that had come from the future — even though it was already old. Another amazing memory was on the Circuit Du Grand Sambuc, near Aix-en-Provence. Dad had brought along a Ferrari 512 S to do some practice before a Historic Challenge race. I was 10, and about to do my very first circuit lap as a passenger, without a helmet or a seat. It was a truly unique experience – I'm very lucky.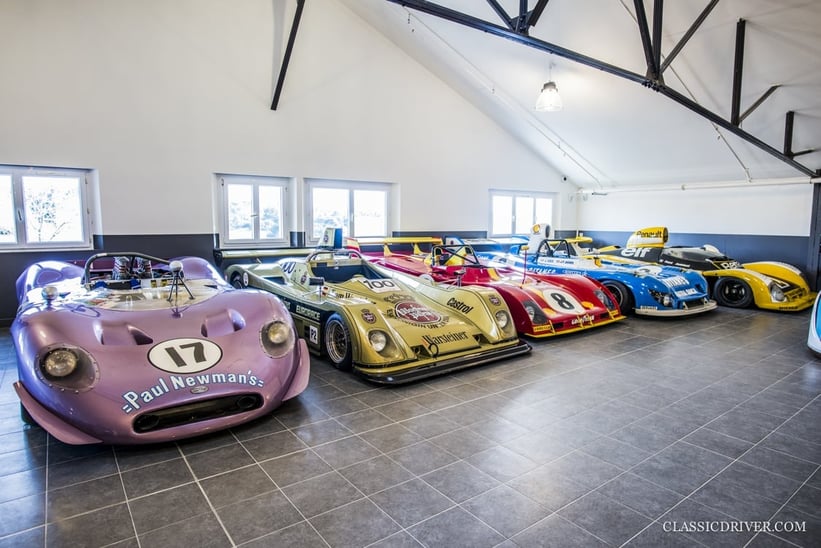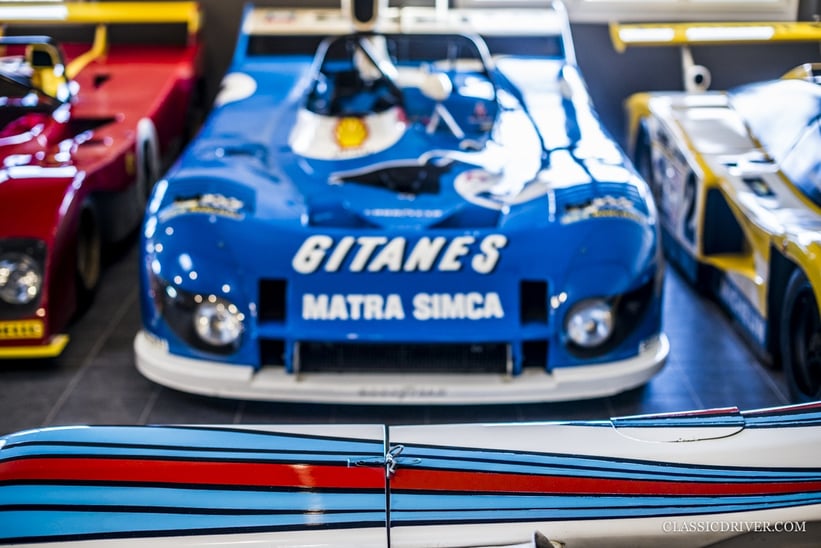 Where did your passion for cars come from?
Jean: Ferraris are clearly perfect girl catchers! (Laughs) No, seriously, my father had always had nice cars: Mercedes', Maseratis, Alfa Romeos, and Ferraris. And I've always been passionate about these cars, along with motorsport, especially Formula 1, which I've always enjoyed, admired, and followed.
Camille: Since childhood, cars — especially classic cars — have been part of my everyday life. When I was a child, every Sunday morning I would go to the office with Dad and he'd choose a nice car for a ride. We'd clean it first — water, sponge, soap, and shammy — and then, off we'd go.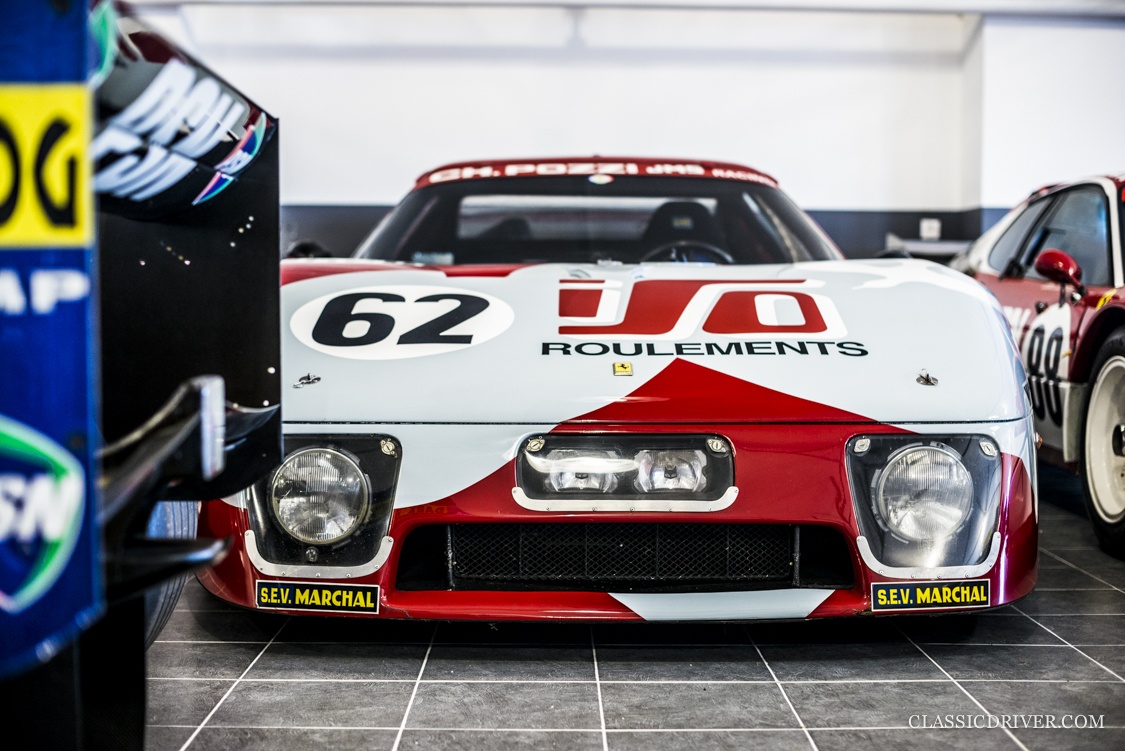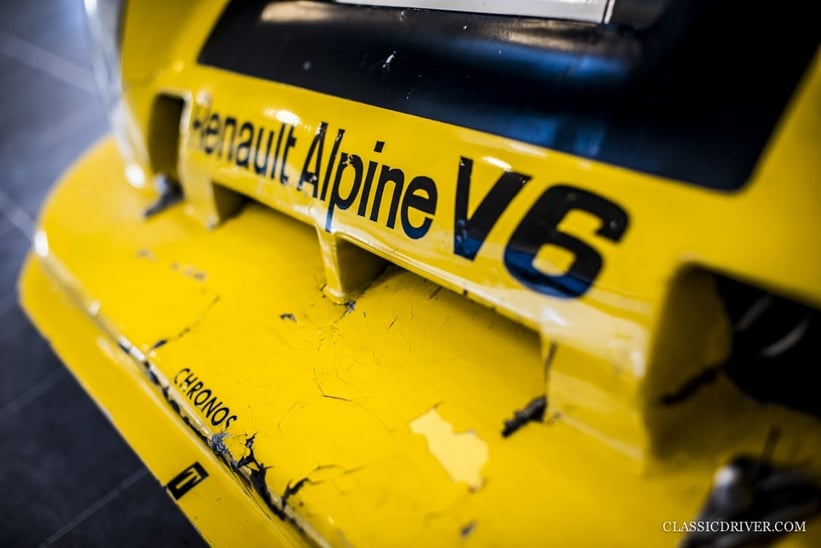 How did GTC come about?
Jean: I started out working for a company doing freight shipping, and then I became the director of a company that specialised in ship refuelling, which took me all around the globe. By 1989, I had a little bit of money, some free time, and my wife wanted me to be home more often, so I created GTC. It was time for me to make a change, and I thought it would be best to not only make a living from my passion but also incorporate my family as well.
It's well known that GTC owns all the cars it has in stock. Why is this important?
Jean: Because it allows me to choose the cars I want. Many dealers, which are in fact brokers who are offering cars on deposit, don't have the opportunity to choose quality — they're selling what the owners offer them, so they're just selling cars to earn a commission. In opposition, I have bought all my cars with very specific and strict criteria in mind. They're all 100% in order and, even better, they're cars that I love. It's a real luxury to reach this point and it took me years to achieve it.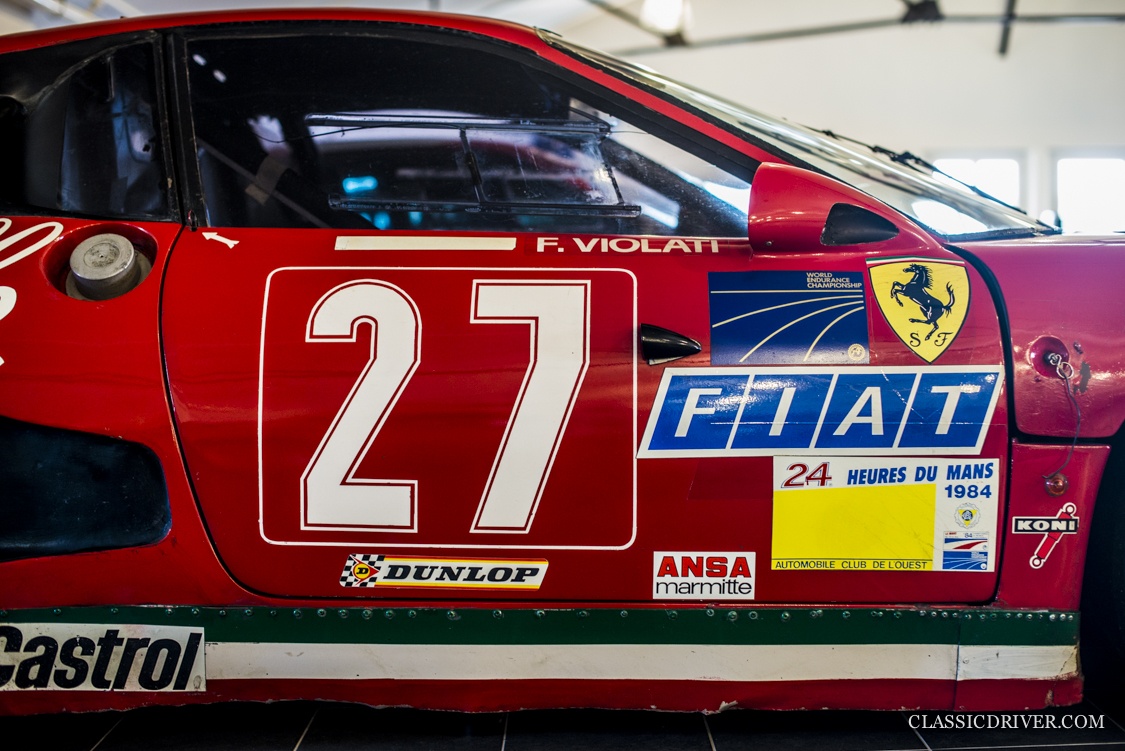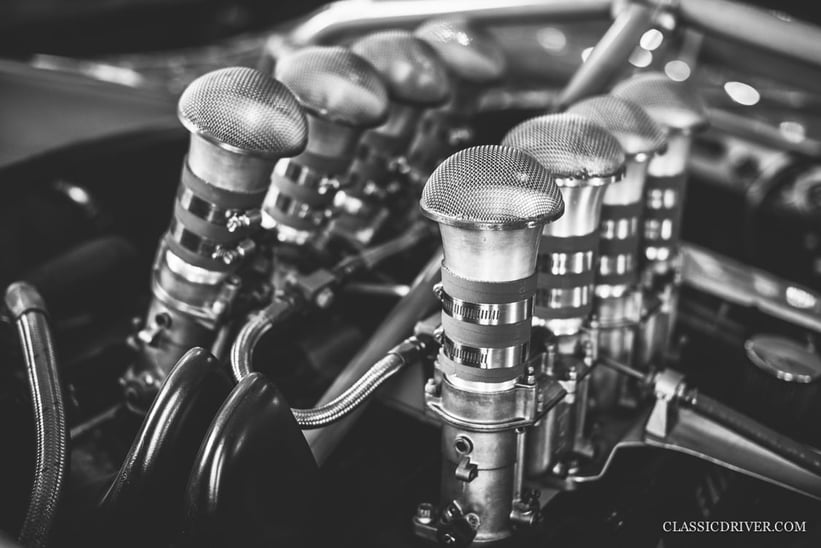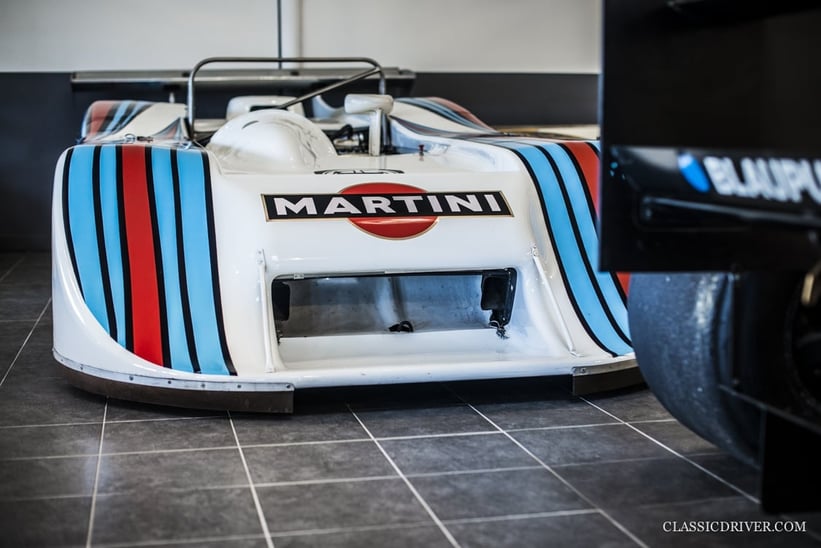 Along with quite a few Italian marques, you have an impressive selection of Ferrari Daytonas in stock. Does this car have a special significance to you?
Jean: I was 11 years old the first time I saw a Daytona — on the port of Saint Tropez. I was with my father, and we both looked the car over for about an hour. A few months later, I saw the Daytona again in Marseille, near where my parents lived. I was with my father, and suddenly, he took some keys out of his pocket and asked, 'Shall we try to open it?' So, we tried and the doors unlocked. Then, my father turned the ignition key and the Daytona fired up. I just couldn't believe it. My father had bought the car but hadn't said anything to me! The Daytona is a myth. I've always loved it, and that's why I own seven of them — one for each day of the week.
You also have some modern racing Ferraris in stock, such as the 550, 575 GTC, and 430 GTC. Would you consider these to be future classics?
Jean: The market has evolved, and I think that the young people who were crazy about these cars when they raced were between 15 and 20 years old. In 2020, they will be around 35–40 years old, and some of them will be able to afford these cars. Dreams are made to become reality — and these cars were dreams for many people.
How do you summarise the current classic car market, and where do you see it heading in the future?
Jean: I think the current market is right — extraordinary cars are selling better than ever and with little, if any, difficulty. For less extraordinary cars, the opposite is true. The latter group was actually undervalued, in terms of monetary value. The gap between the two has been reduced in recent years because of the number of new, younger, and more objective buyers entering the market — certain cars rose in value by 20%, 30%, and even 40% per year. But this had to end, and we're observing some stability now. This market is intelligent and these price fluctuations will calm down.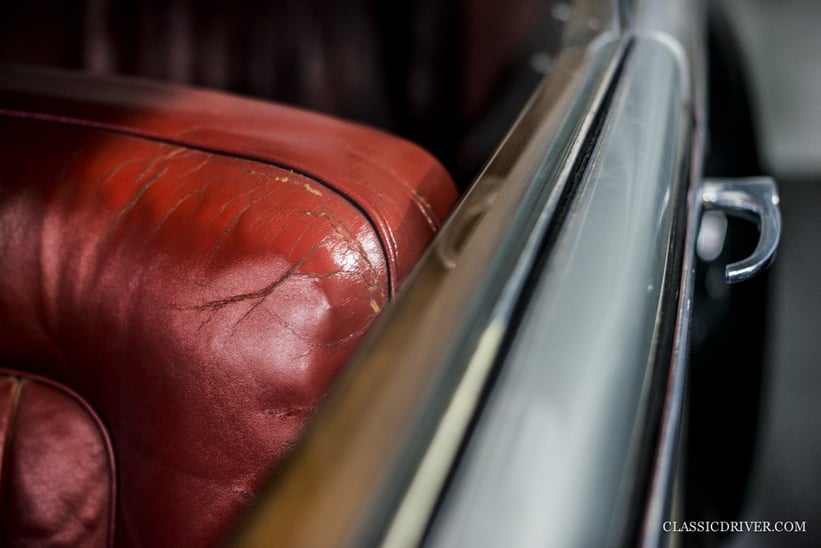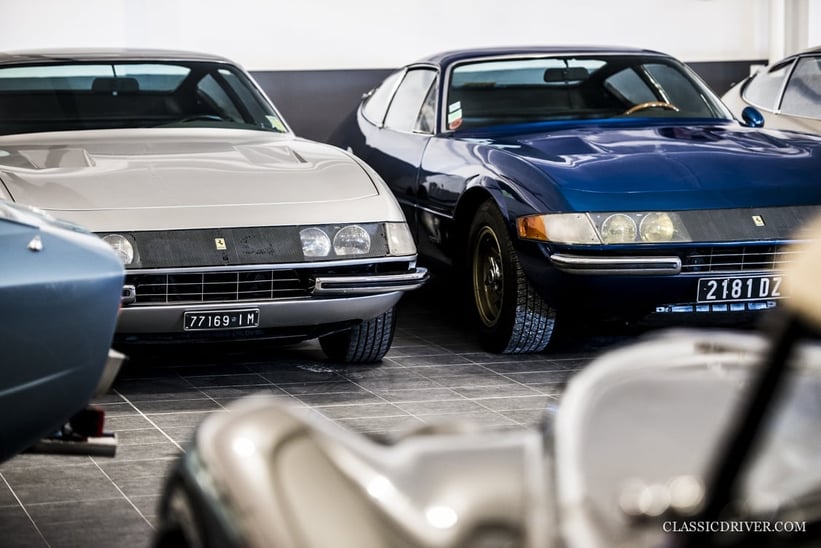 In the classic car world, you're known for being an excellent race driver – can you tell us more about your history with racing? What's the most amazing car you've driven?
Jean: I reached the finals of the Volant Elf series and finished 2nd overall in 1983. I also did some racing in Formule Renault and Formula 3, and had some tests in Formula 1, but it never went any further. I started historic racing at Spa in 1997 with a Ferrari 275 GTB, but it had been years since I'd driven on a circuit, even for pleasure. In the end, however, I won my class and I've raced classic cars ever since. With no hesitation, the best car I drove was a 1995 Ferrari 412 T2 Formula 1 car. I've had the chance to drive it on different circuits, and out of all the cars I've driven, it by far makes the most beautiful sound. It's an amazingly efficient car in terms of chassis, aerodynamics, and brakes, and definitely the most memorable.
How do you view historic racing today, especially with the 'improvements' being made to cars and the increasing number of replicas?
Jean: Well, the main motivation of racing drivers is to win races, and to achieve that, either you've got the skills and are a very good driver or you have a very efficient car. And most of the time, it's either-or. This is very different from what I experienced in the early 2000s, but sadly, that's how it works nowadays. So, we see fewer good drivers (because they get older), but more and more 'improved' cars. While replicas are more the result of the incredible increase in values of some rare cars than anything else. The owners are simply afraid of destroying their cars, so they allow tool-room copies be built.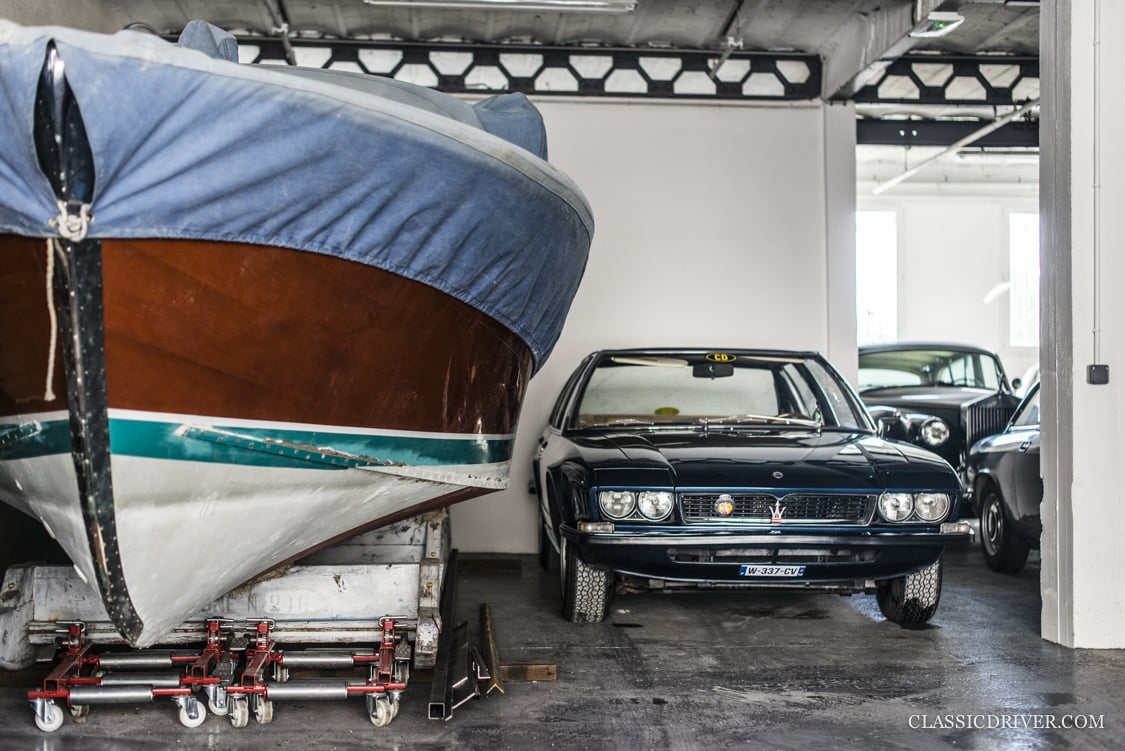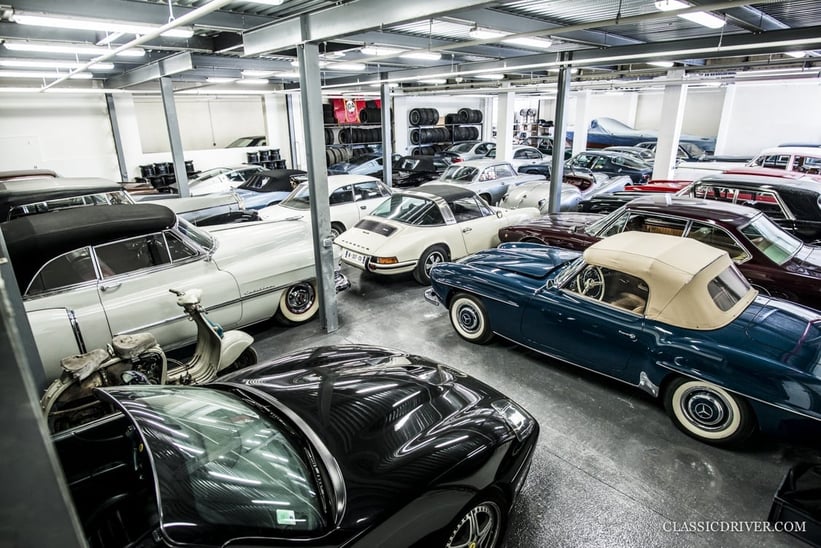 There are many pictures and parts associated with Matra in your office – do you have a special love for this brand?
Jean: Matra is the only brand in the world that, from its creation in 1964 to its retirement from competition in 1974, has soundly beaten Ferrari, Porsche, Alfa Romeo, and Lola — all marques with decades of racing experience. Matra appeared on the scene and, under everyone's noses, won everything from Formula 3 to the Le Mans 24 Hours. I'm passionate about the brand and have bought many Matras — I even had 16 of them at one point! But I sold almost everything, except for the most important one: 670-02, the 1973 and 1974 championship-winning car.
Camille, which cars do you prefer?
Camille: I really like and admire pre-War cars, such the Bugatti Atalante, the Alfa Romeo 6C and 8C, or a nice Delage, but for me, they're more cars that you look at than use. It's harder now to find the right people to take care of them and service them, parts are harder to find, and the performance of these cars can't be compared to the Italian cars of the 1970s, for example.
Would you also like to race classic cars like your father?
Camille: Racing is a dream! I love driving and the sensations it offers — the speed, adrenaline, power, acceleration, and braking. But I also like the atmosphere at the races and the fact that we give a second career to these cars. They're made to be driven, and not to stay in a garage covered with dust.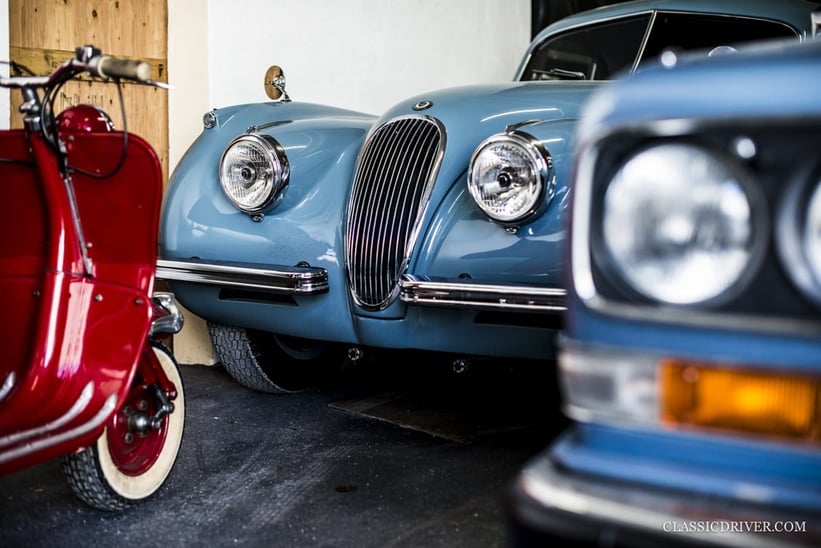 In your dream garage, if you could choose one Ferrari, one Lamborghini, and one Maserati, which would you choose?
Jean: A Lamborghini Countach LP 400, a Maserati Ghibli, and probably a 1964 Ferrari 250 GTO.
Camille: A Lamborghini Countach Periscopio, a Maserati Ghibli Coupé, and a Ferrari 275 GTB Long Nose.
Photos: Rémi Dargegen for Classic Driver © 2018