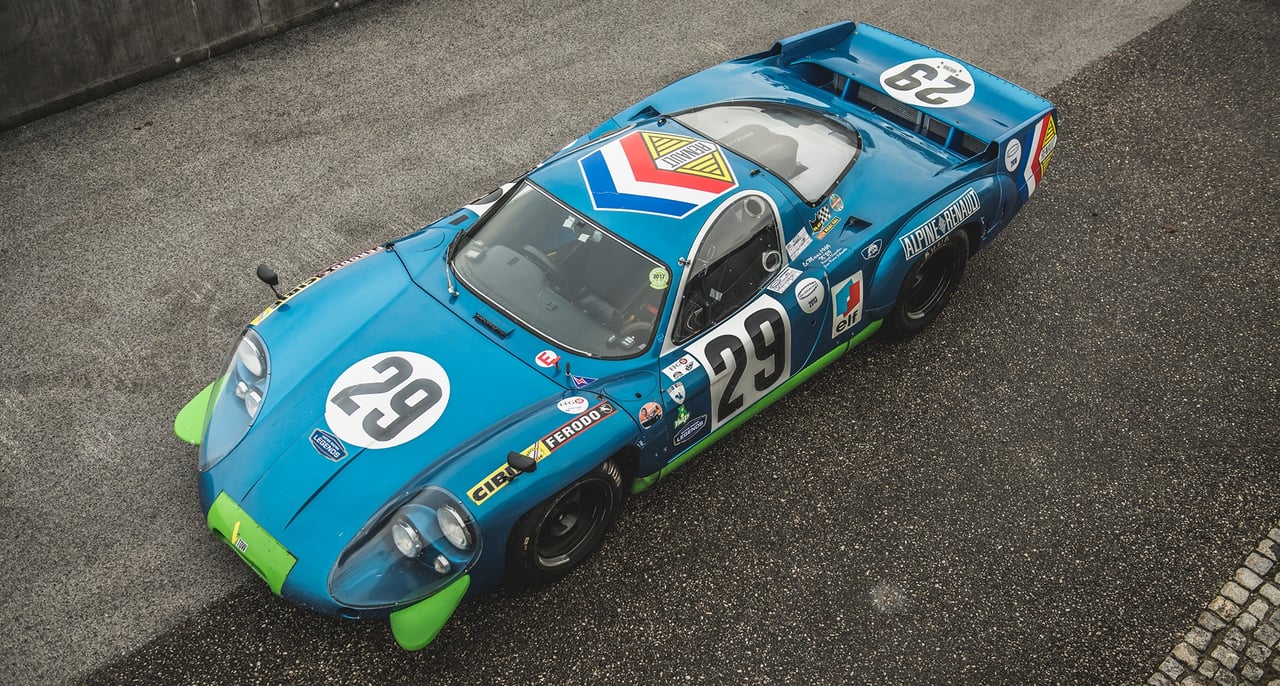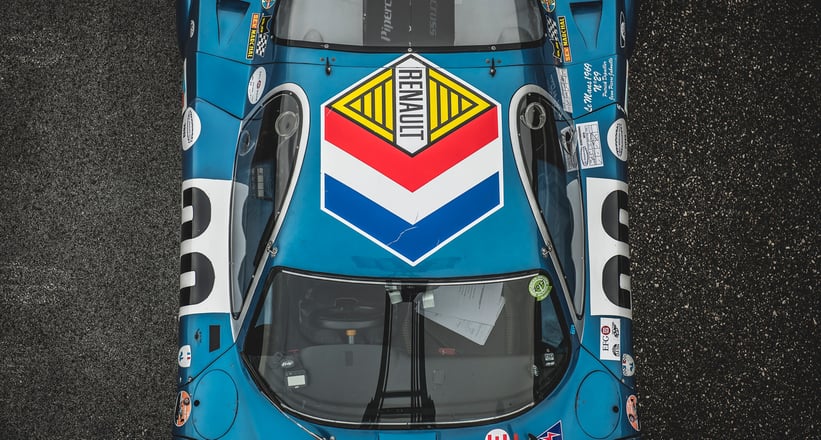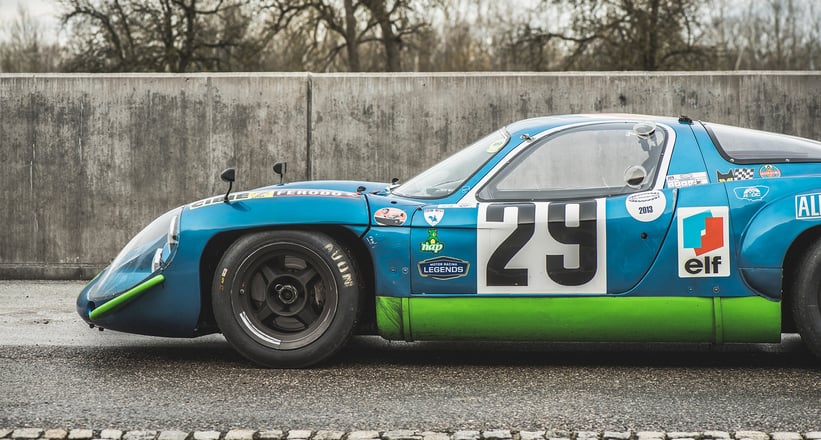 France means many things to many people – a great bottle of Bordeaux; a Camembert so strong you can smell it from neighbouring villages… or, to some, the emerald blue automotive jewels built by Alpine in the 1960s. Most commonly associated with rallying, French garagiste Jean Rédélé's Dieppe-based company also made waves in sports car racing, thanks predominantly to the generous financial backing of Renault.
In 1967, when the FIA decreed that racing prototypes' engine capacities would be capped to three litres to limit their speed at Le Mans, Alpine saw an opportunity while other manufacturers were disgruntled. Amédee Gordini, Rédélé's trusted engine builder, got to work combining a pair of blocks and cylinder heads from the latest four-cylinder motor to create a conventional V8 with a capacity just inside the new three-litre limit.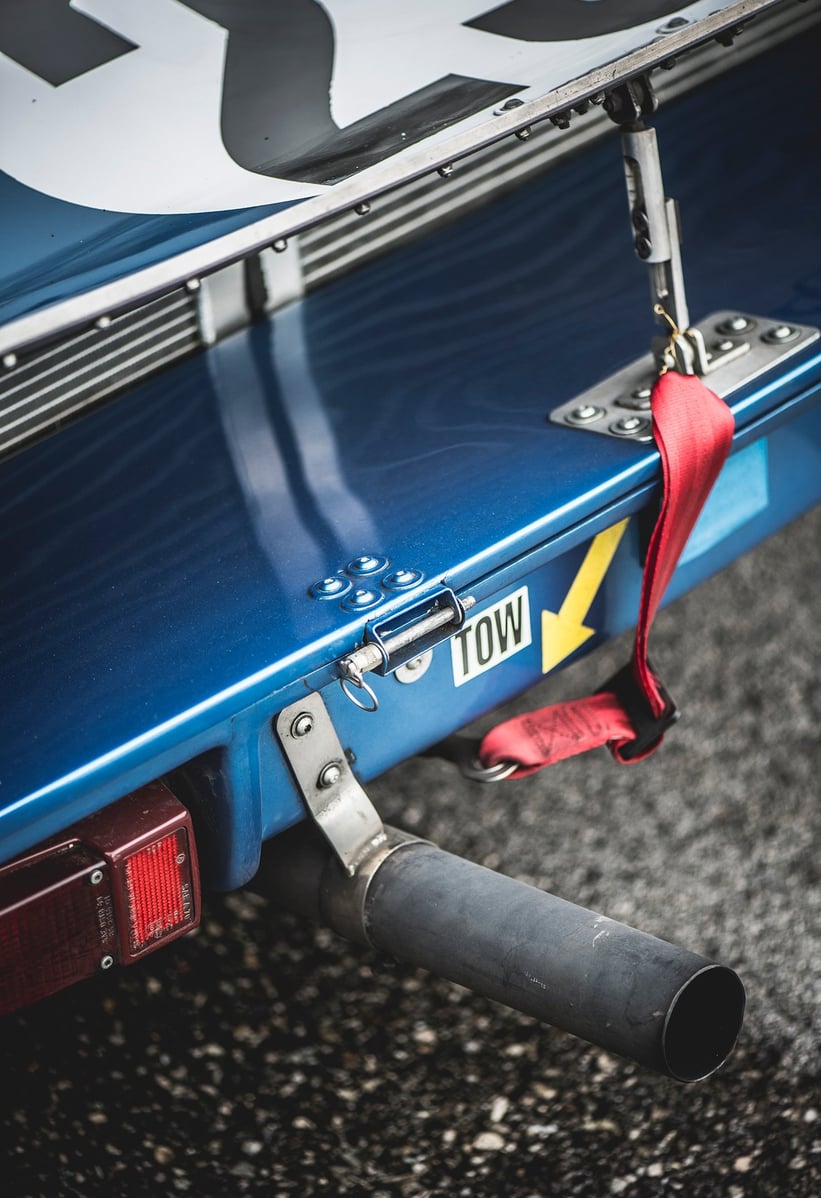 The engine was tested in a car that affectionately became known as Le Grand-Mère or 'The Grandmother' – essentially a heavily modified version of the successful A210, which showed early promise. For the 1968 season, however, an entirely new car, christened the A220, was developed with the expertise of expert aerodynamicists and engineers, incorporating a tubular space-frame chassis, a ZF transmission, and a slippery new long-tail body. Unexpectedly, Alpine had created a car that, in theory, could win Le Mans outright.
Alas, it wasn't to be. Not only was the A220 woefully underpowered, but it was also dogged by reliability issues – something that certainly couldn't be said of the smaller capacity 'M' series of prototypes that preceded it. To add insult to injury, the FIA – faced with worryingly low entry numbers on the back of its sudden rule change – established a new category for five-litre prototypes produced in larger numbers, such as the Porsche 917. And we all know how that panned out.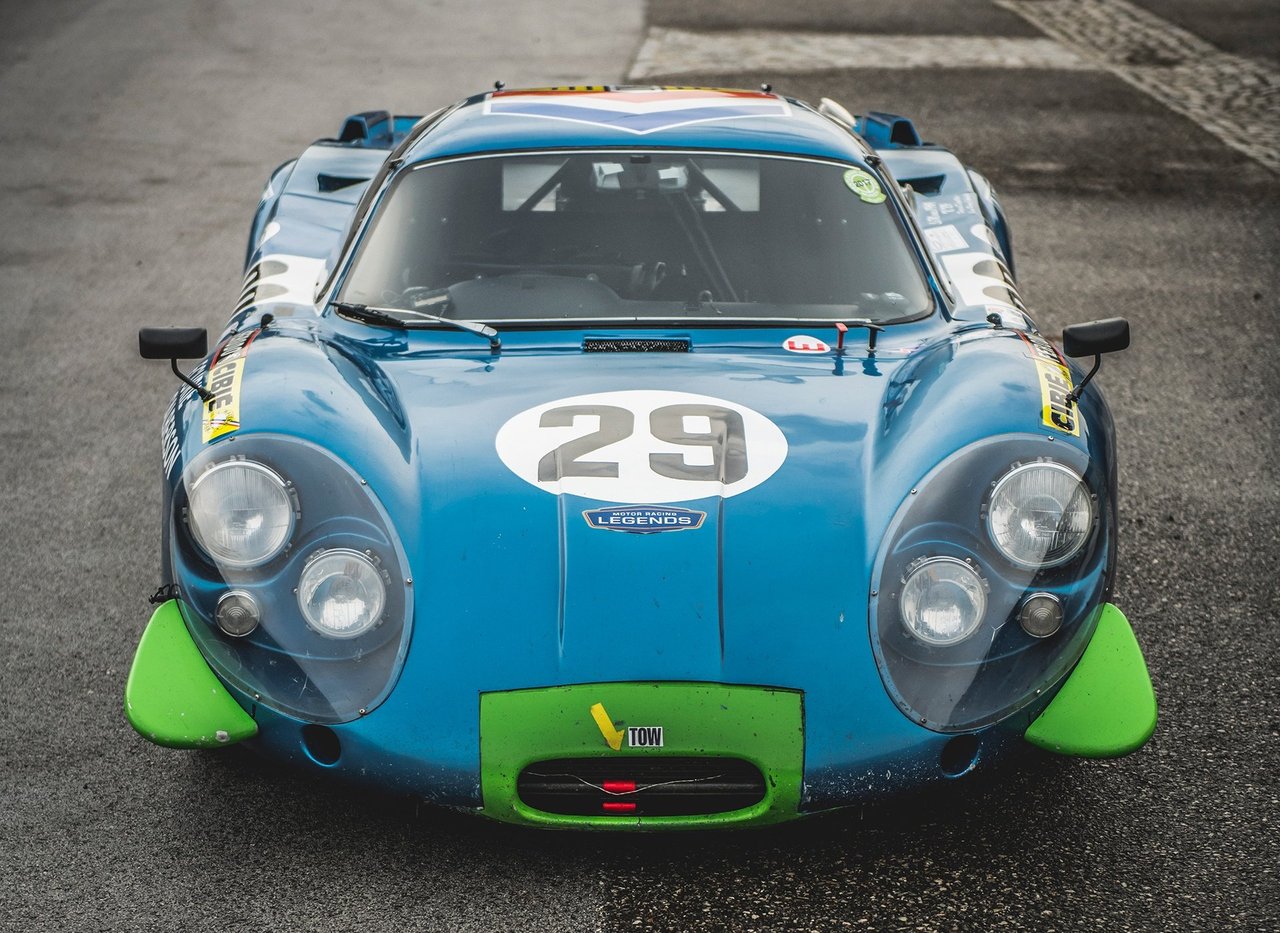 So, this child of the revolution turned out to be nothing more than a beautiful nightmare. But hindsight is a wonderful thing and today, we can look back on these innovative, beautiful, ultra-rare, and very special sports cars with real fondness. Not only do they demonstrate Alpine's propensity to tread its own path and not be influenced by its rivals, but they also embody French liberty, pride, and perseverance.
This particular A220 – chassis 1736, with its distinctive green identifying markings – was driven by French stars Patrick Depailler and Jean-Pierre Jabouille in the 1969 24 Hours of Le Mans. Unfortunately, its engine gave way quite spectacularly on lap 209, and that was that. On the plus side, the car has enjoyed a busy and much more successful second life on the historic motorsport circuit, and its next outing will be Le Mans Classic this weekend.
"To return this specific car to Le Mans will be incredible, like returning the Tricolore to France," says Egon Zweimüller, the Austria-based classic and competition car specialist who looks after the car on behalf of its owner. "Unlike many old racing cars, its strong – and very French – character takes precedence over its value, and with its bold metallic blue paint and colourful stickers, it's like an Andy Warhol painting for the racetrack."
If you're fortunate enough to be at Le Mans today or this weekend, you'll have the pleasure of witnessing this diminutive Alpine strafing the Mulsanne straight with pride, its sonorous V8 howl struggling to keep up as it edges towards its 200mph-plus top speed.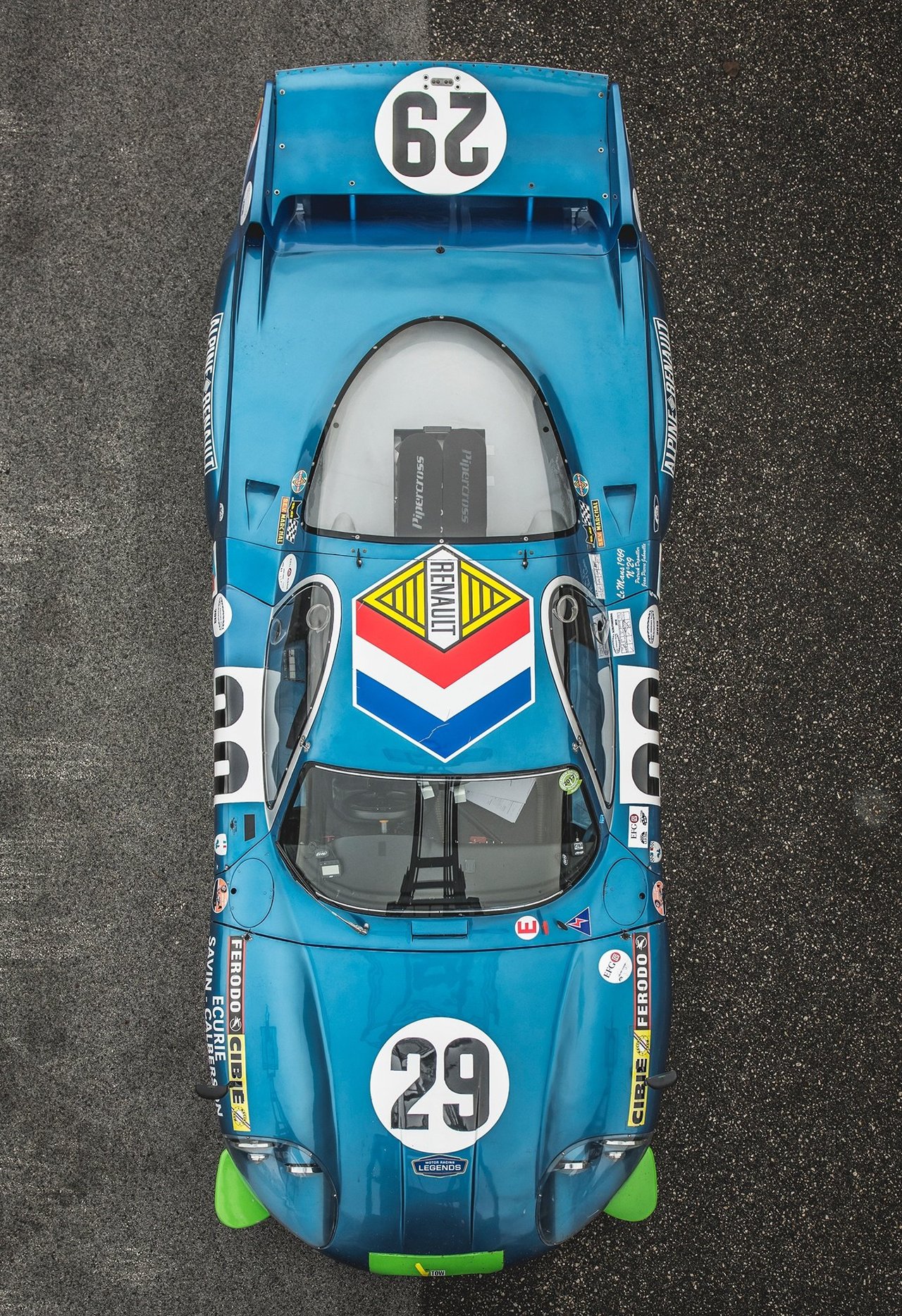 The Circuit de la Sarthe is a haunting enough place on a Tuesday morning, let alone on a race weekend. But there's something extra special about a significant French car, resplendent in the national colour, running at the great track once again. "Of course, it's a challenge, especially at night, but it'll be a real adventure," concludes Zweimüller. And it's an adventure that we'll be sure to bring you right here on Classic Driver, so keep your eyes peeled.
Photos: Stefan Bogner for Classic Driver © 2018