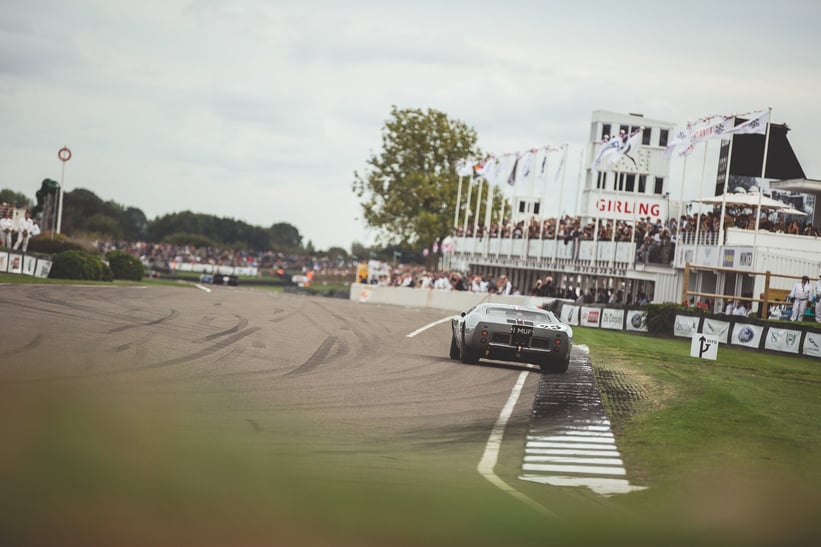 "As we gather today, it's hard to believe that 20 years have passed since we launched the Goodwood Revival in 1998," said the Duke of Richmond yesterday afternoon. Indeed, time flies when you're having fun. It's been two decades since he laid out his plans to bring the Goodwood Motor Circuit back to life and recreate, if only for one weekend a year, the golden era of British motorsport.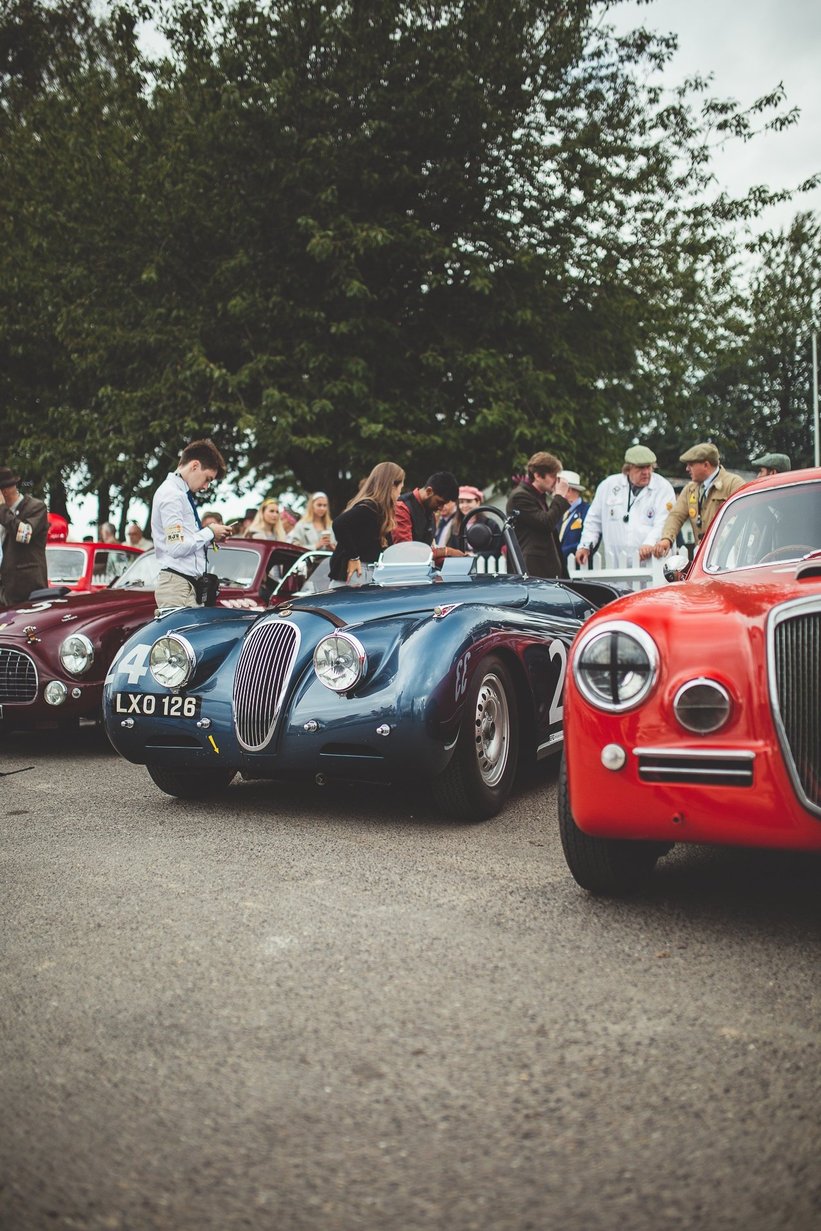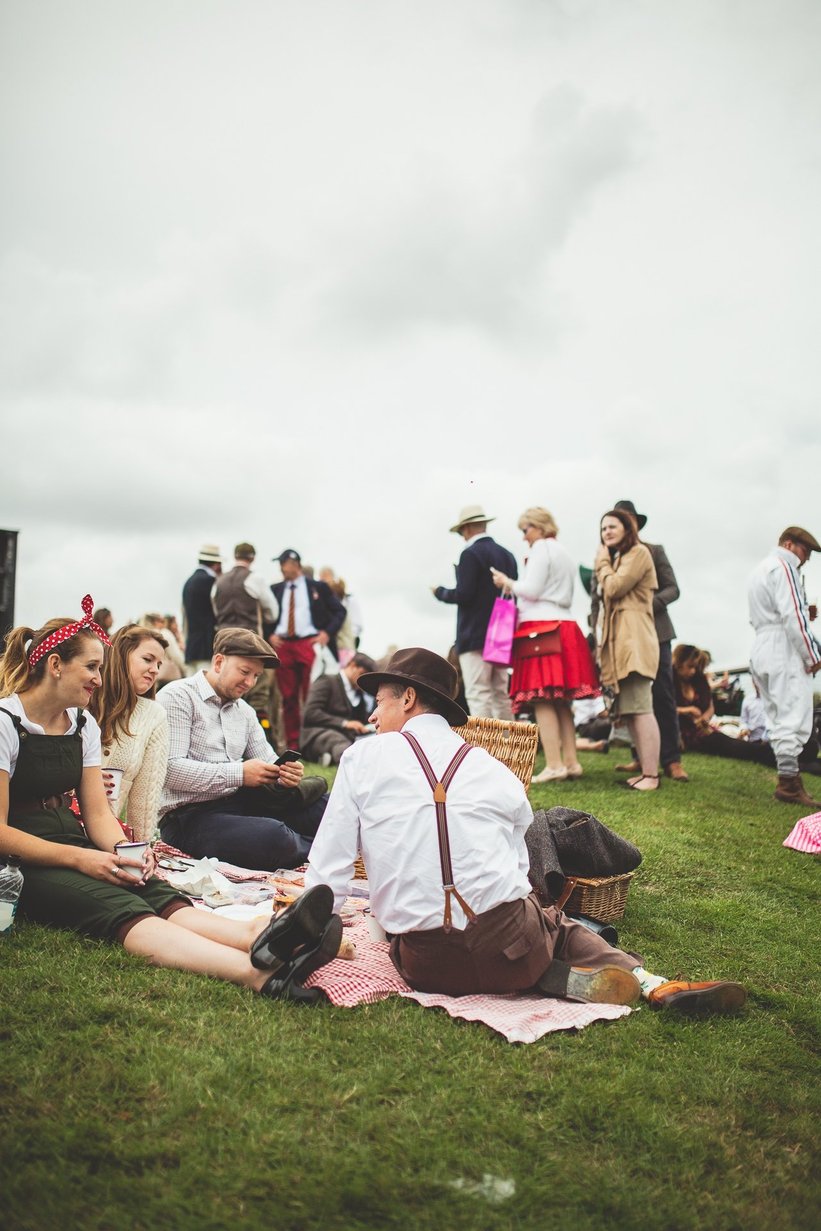 As he was wary to point out during a speech ahead of a grid full of past Revival winners, the event we know and love didn't have the easiest of starts. "A local opposition group gave us serious misgivings, but even more enthusiasts reacted by forming the Goodwood Support Association," he explained. "Its emergence was like seeing the cavalry charging over the horizon to our assistance." Passion truly prevailed – today, the Revival has, without doubt, evolved into the biggest and best historic motorsport event in the world.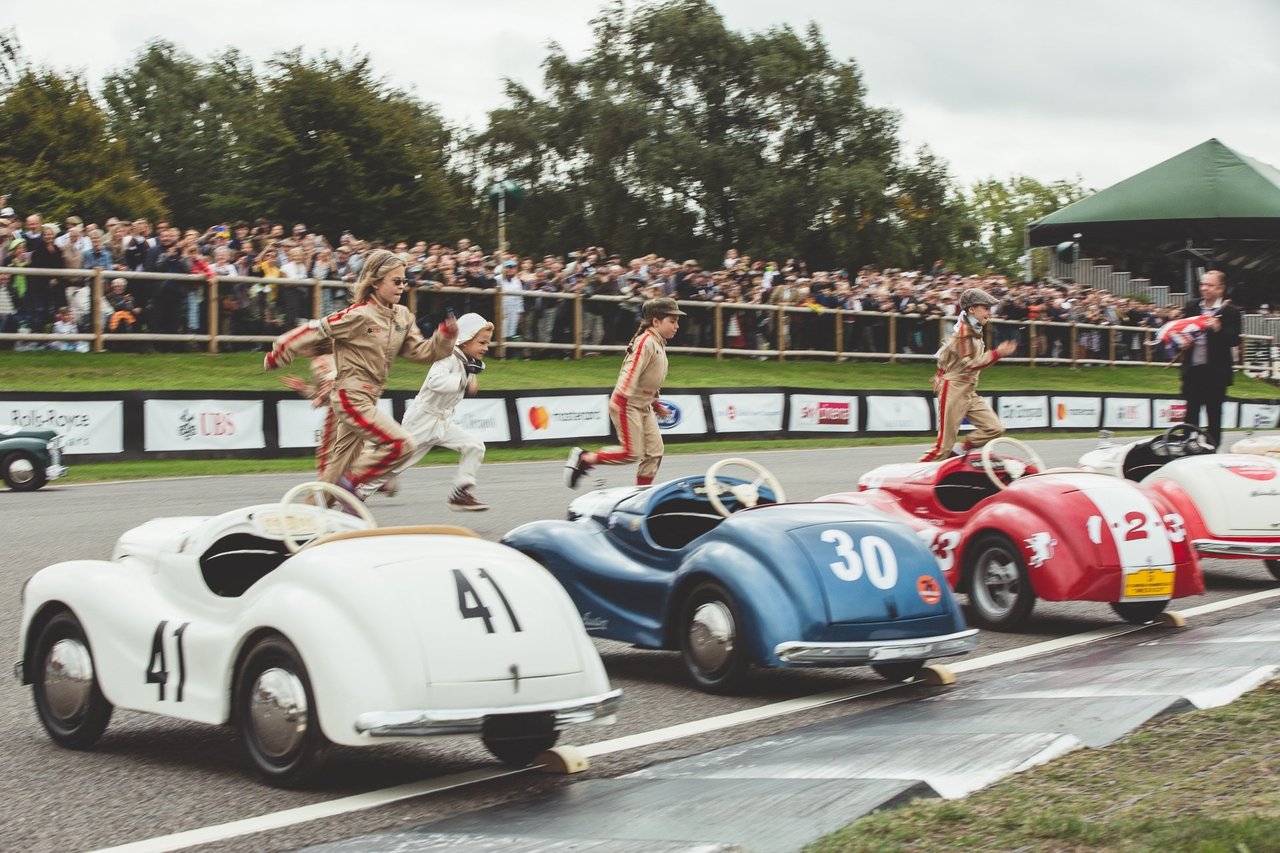 Escapism. That's the Revival's trump card. Its ability to extract you from reality and into a kaleidoscopic world of colour, speed, noise, and nostalgia can actually be overwhelming at times. In fact, if it weren't for smartphones clamped to ears or digital cameras swinging from necks, you could have quite easily forgotten that it was in fact 2018 and not 1958.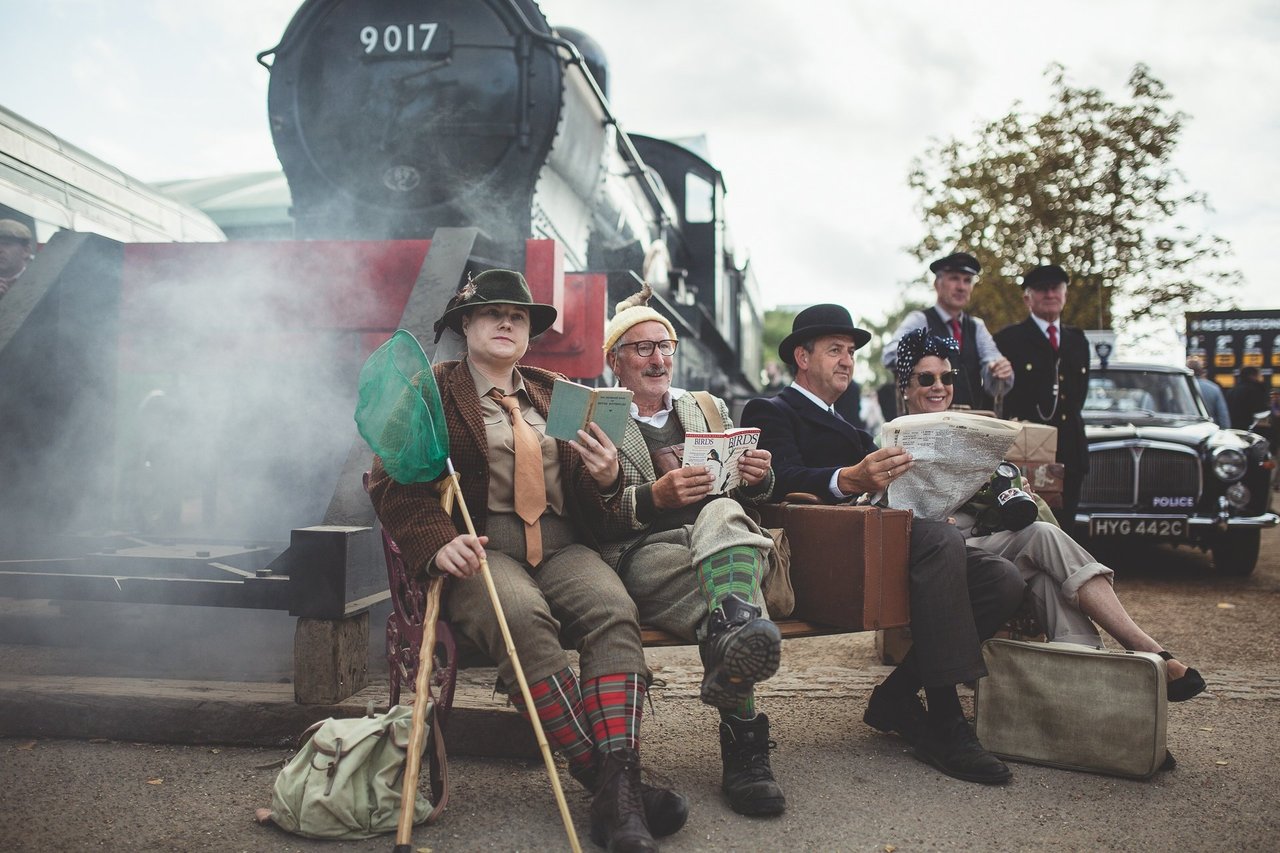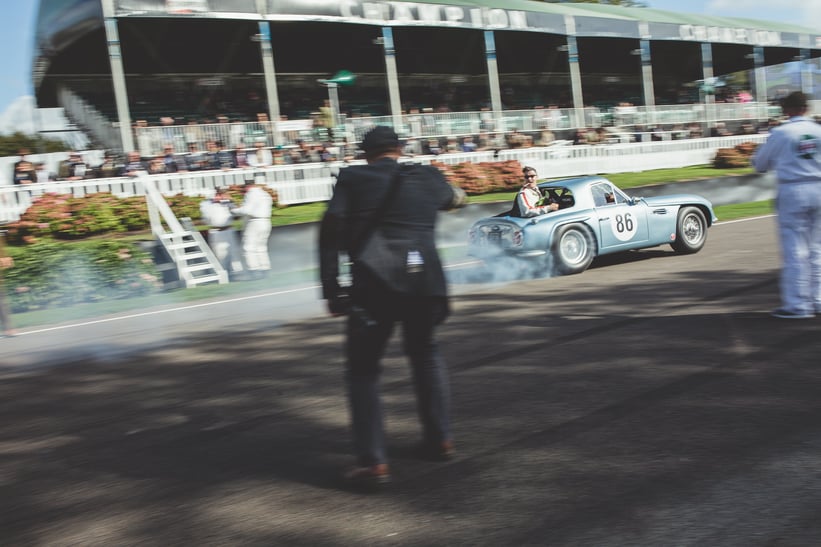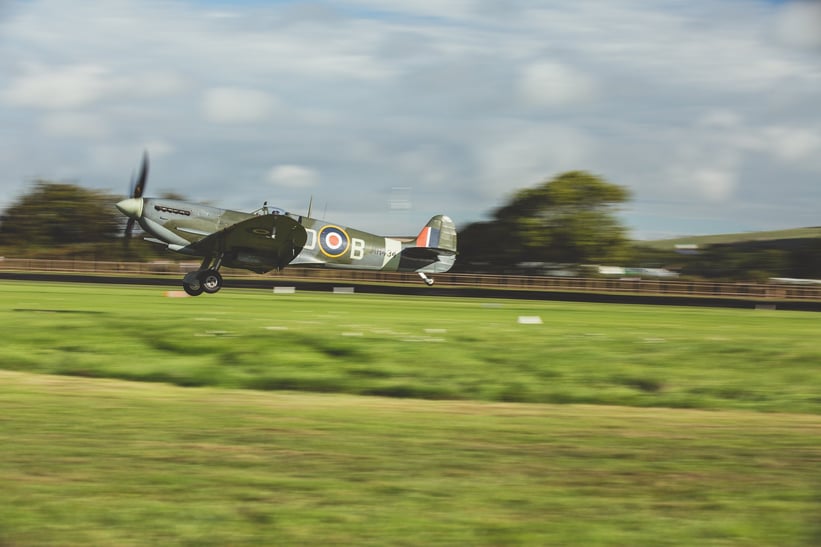 The event can only really be described as one giant film set. Everywhere you looked, there was another authentic scenario, charming character, or fastidious detail. A pair of hopelessly clumsy handymen, for example, washed imaginary windows. The harem of Glam Cab girls dished out flirty compliments to every man in sight. A young model straight from the Youthquake movement laid on the floor of a period Rolls-Royce showroom and posed for photographs. And a gentleman in a suit and bowler hat read a broadsheet on a bench in front of a steam-bellowing locomotive.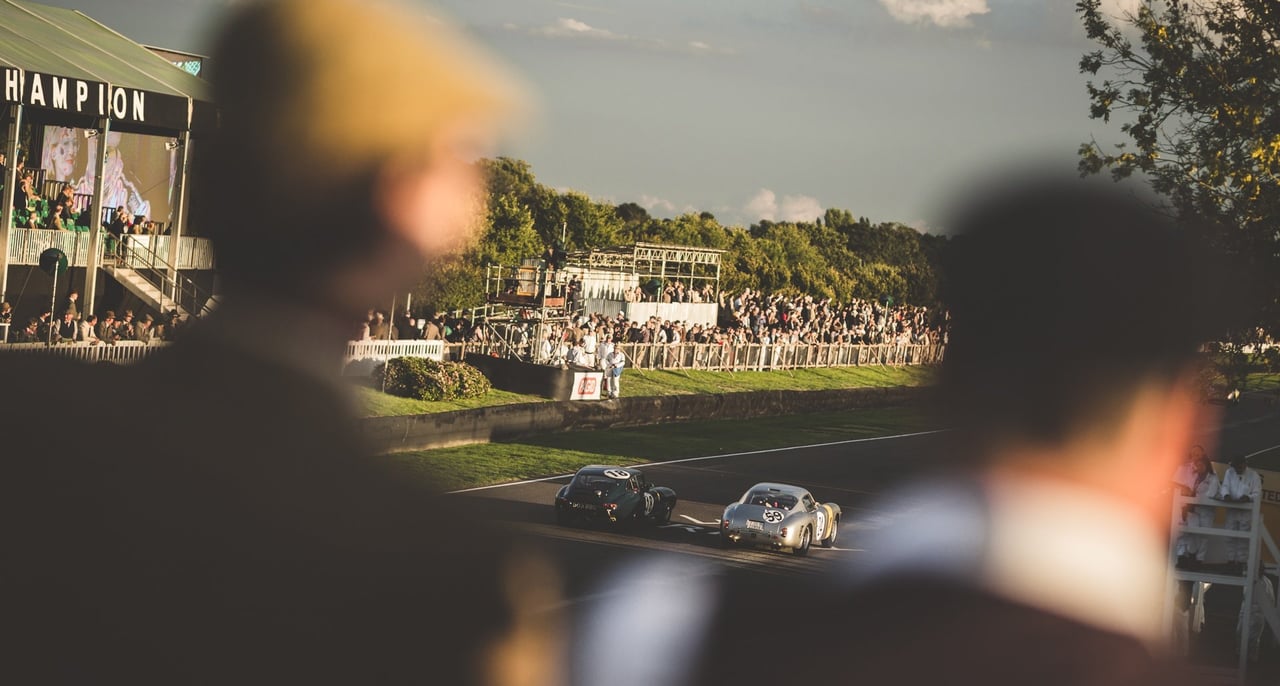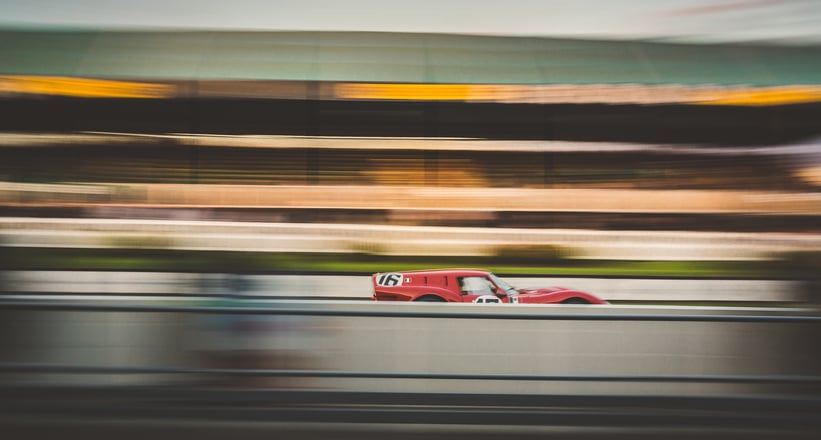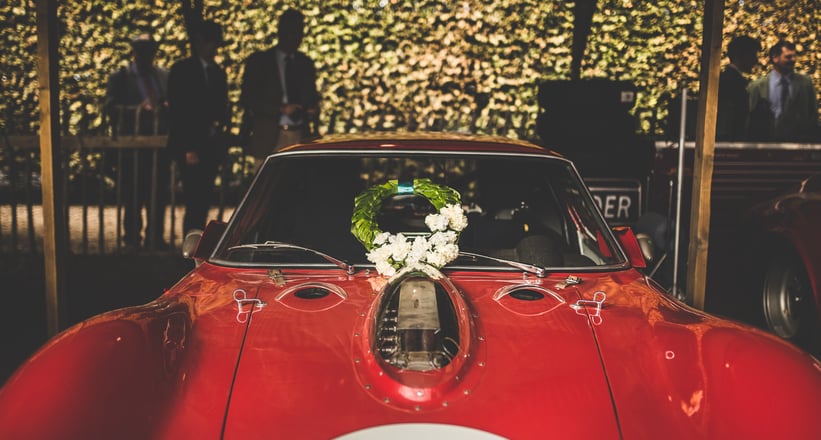 The nostalgic backbone around which the Revival has been built, however, is the motorsport. So, it was fitting that the 20th edition provided arguably some of the most spectacular racing in the event's history. Friday evening's Kinrara Trophy served up a breathless hour-long dice between Niklas Halusa and Emanuele Pirro's Ferrari 250 GT 'Breadvan' and the Jaguar E-type of Jon Minshaw and Phil Keen. The former pairing ultimately triumphed, though only by a whisker.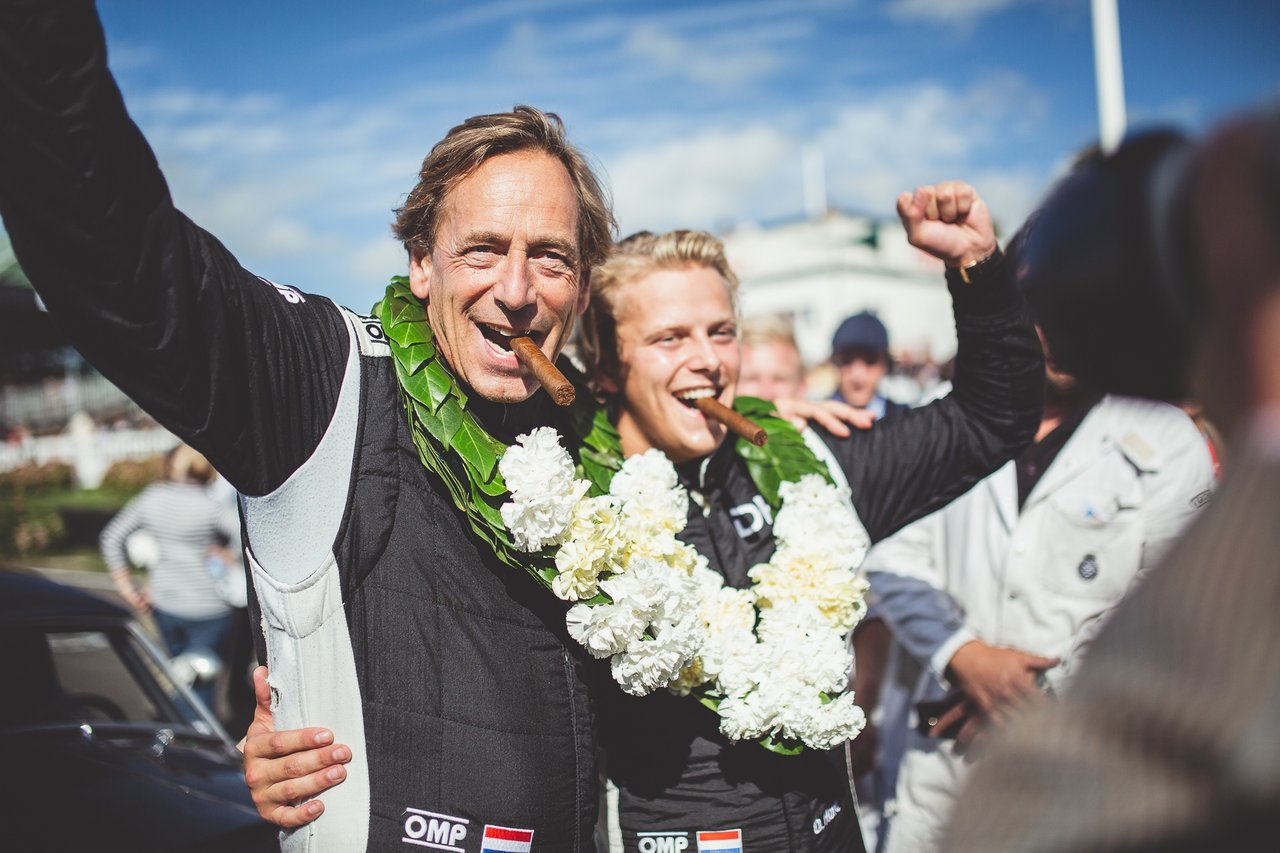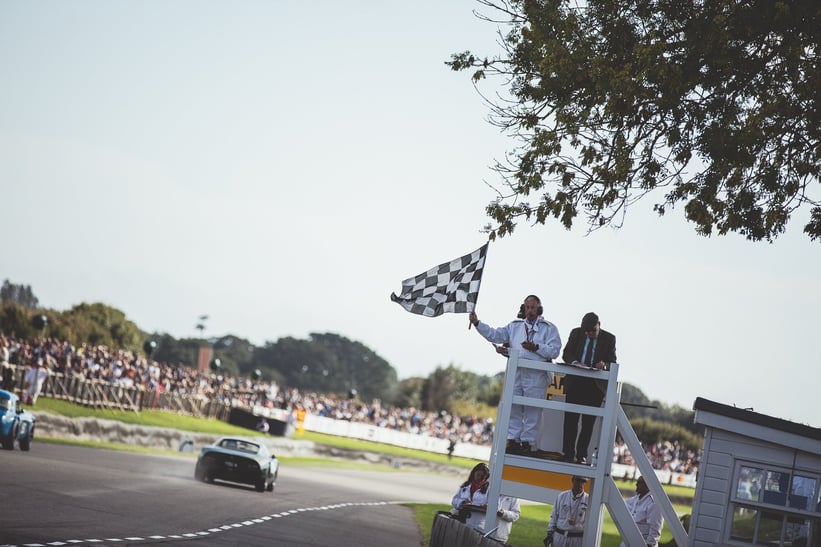 With so many Ferrari 250s in the Kinrara Trophy, it was left to a gaggle of snarling AC Cobras and rorty Jaguar E-types to duke it out for victory in the headlining RAC Tourist Trophy Celebration. Despite a time penalty incurred for brushing the chicane, the Dutch father-son pairing of David and Olivier Hart in their Cobra snatched the winners' cigars after Andrew Smith and Oliver Bryant, who looked to be the main contenders, retired with mechanical issues.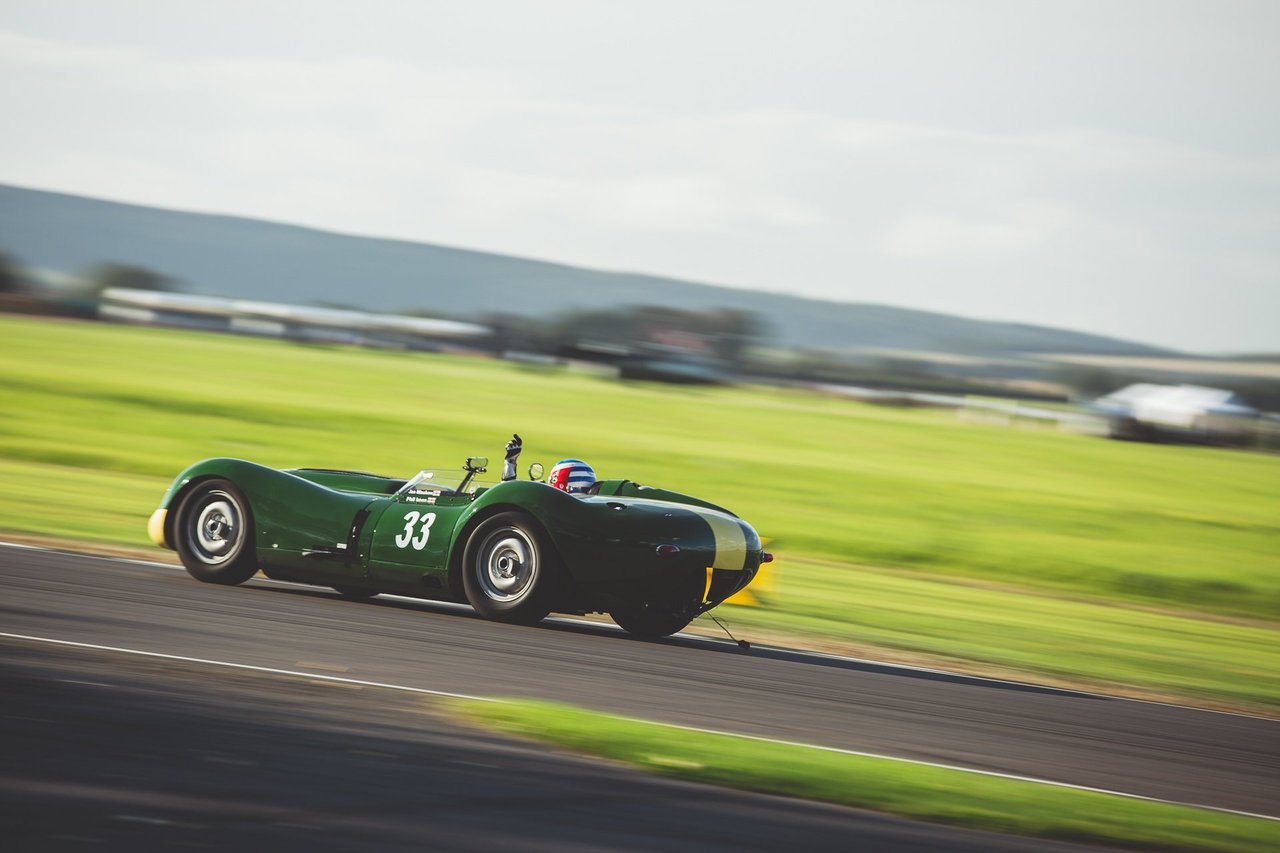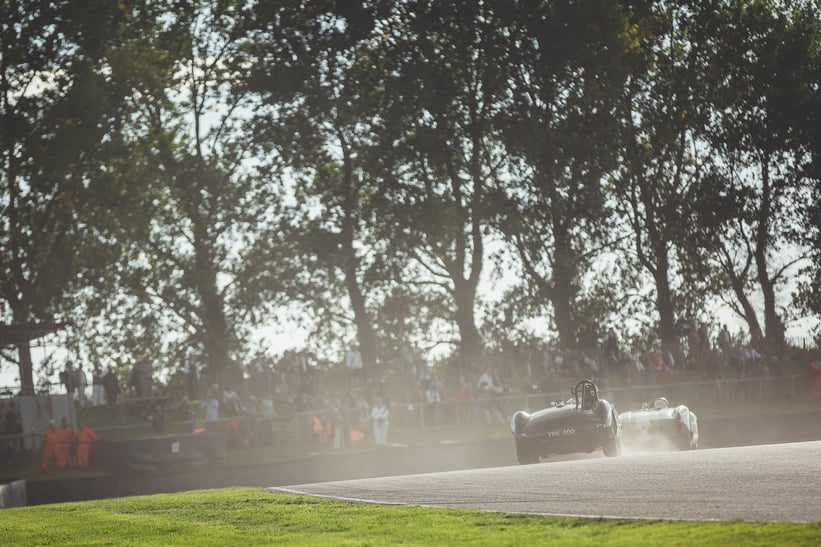 Predictably, thrills and spills were aplenty in the star-studded St. Mary's Trophy, though the Revival-goers who hung around to watch the Sussex Trophy, Sunday afternoon's closing race, were rewarded with a true battle royal. Phil Keen stuck his Lister on the pole on Saturday, though a jammed accelerator forced him to start from the pit lane come the race.
And so commenced one of the most impressive comeback charges we've ever seen, prompting the commentators to rename Keen's Knobbly the 'Gobbly'. He passed the leader on the penultimate lap and claimed the victory he'd been cruelly denied in his other races during the weekend.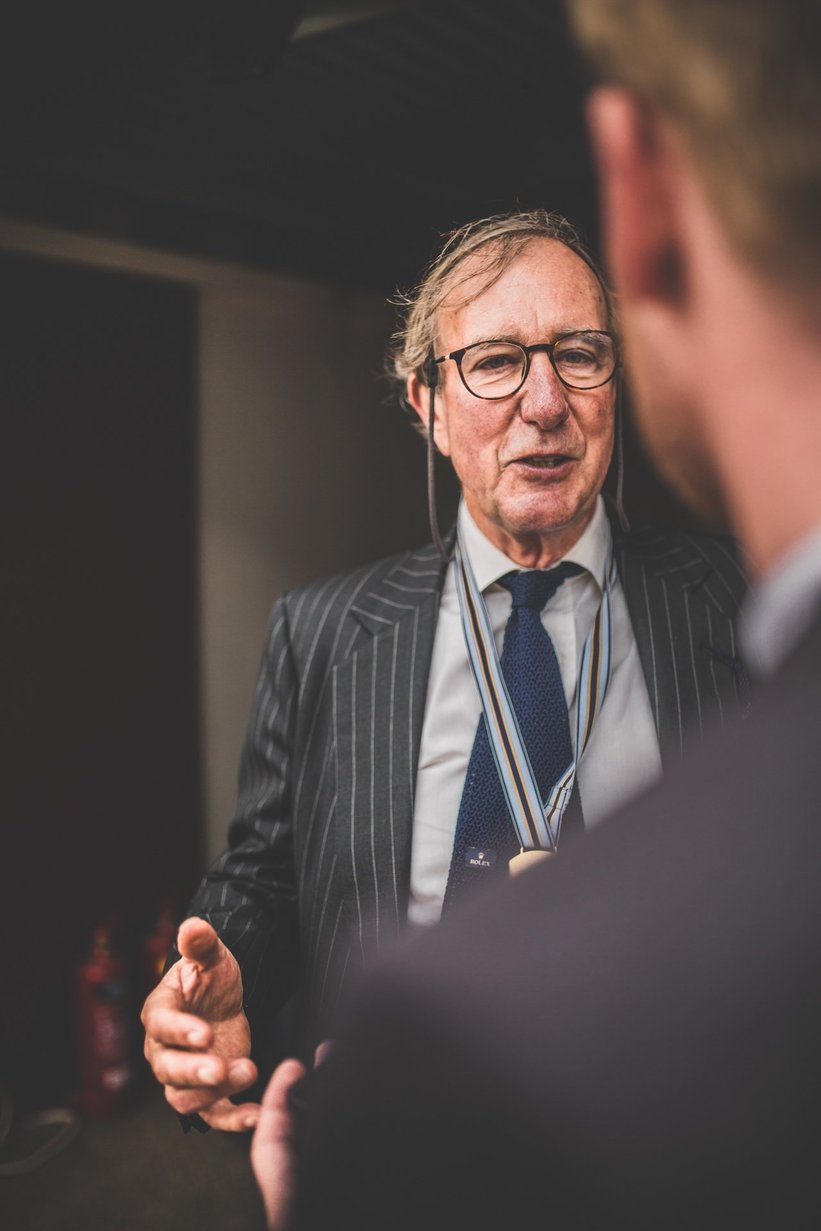 One of motorsport's most successful privateers, Rob Walker, was celebrated at the Revival with a collection of over 20 of his signature Scottish blue cars, including his personal Facel Vega that he ordered with a deliberately slow speedometer so as not to scare his wife. We caught up with his son Robbie, who was inevitably overwhelmed by the occasion.
"It's hard to describe my emotions," he told us. "There's such a huge variety of cars for starters. One thing I do know is that my father would have been just so proud to have been here and loved every minute." And what of his standout cars from the assembly? "The Delahaye 135S in which he raced at Le Mans in 1939 is the only one still in the family, but the Lotus 18 is very much a favourite because I witnessed Stirling Moss win the German Grand Prix in it."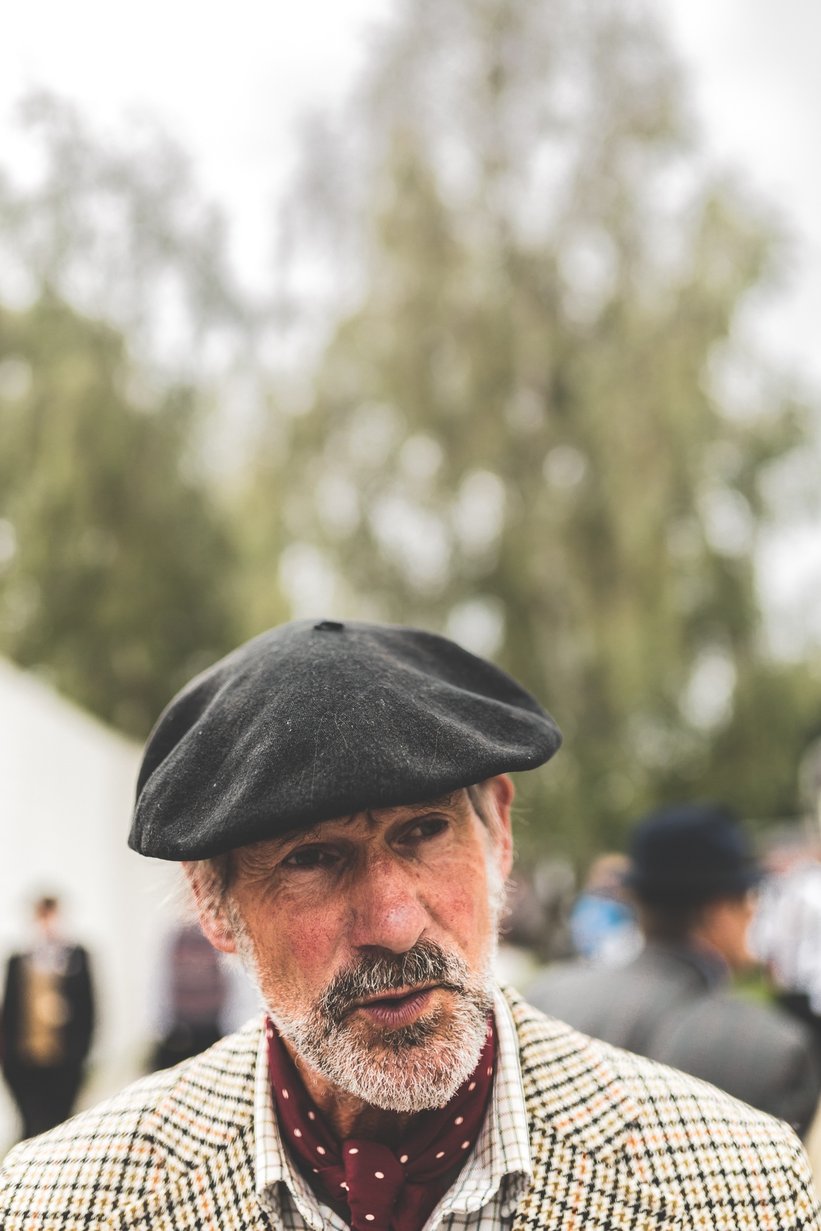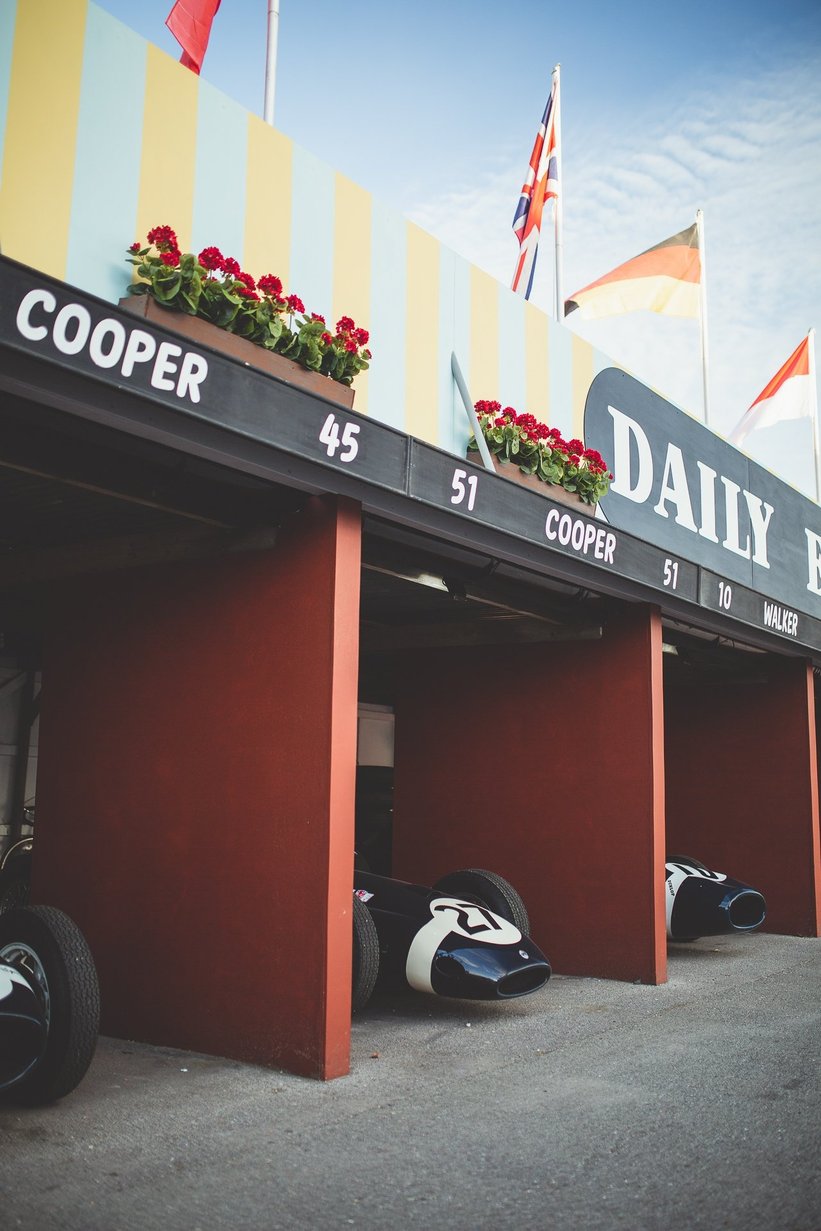 Several of Walker's cars were displayed in a colourful 1950s recreation of the Silverstone pitlane, built by Peter Russell. "It's a personal favourite of mine because my father, who was a professional model maker, built a model of these pits in 1952 for the School Boys' Own exhibition," he told us. "They built it at 12th scale and I built it full size. And I referred to their model for the colours because all the photos from the time are in black and white!"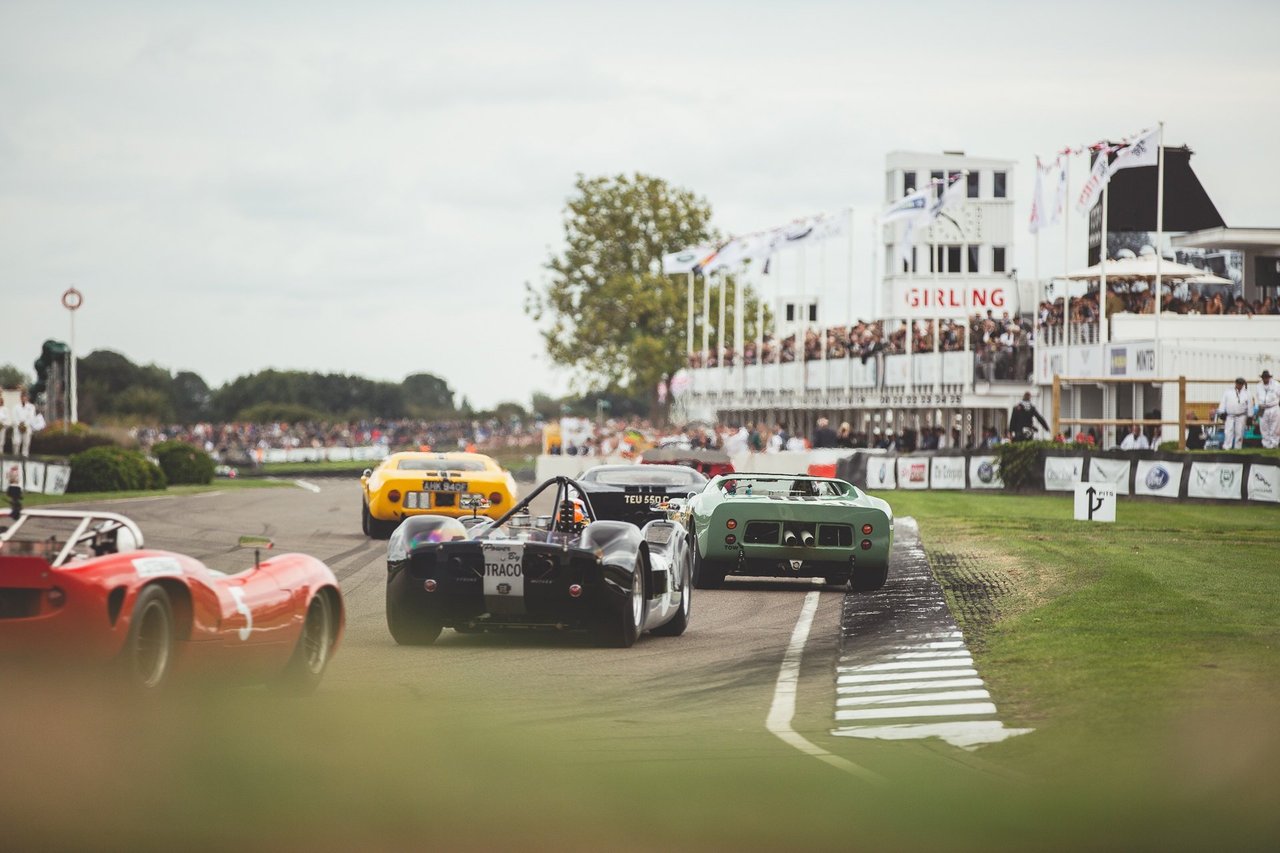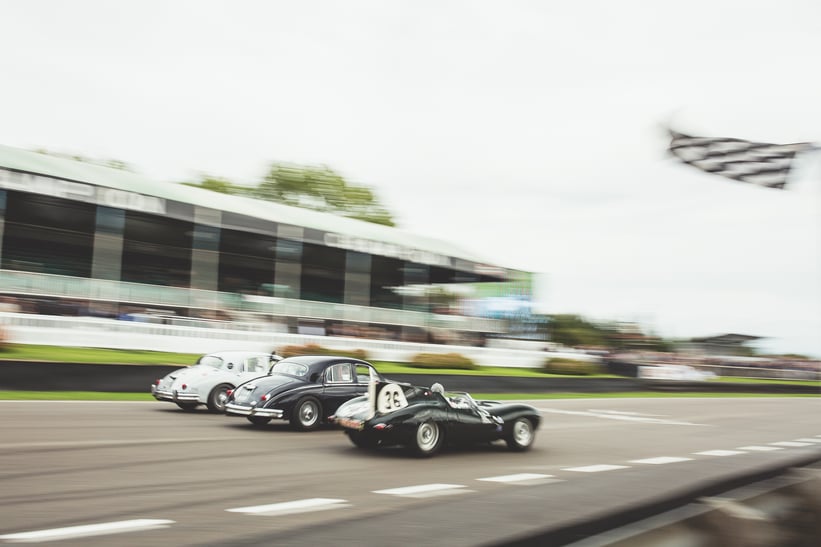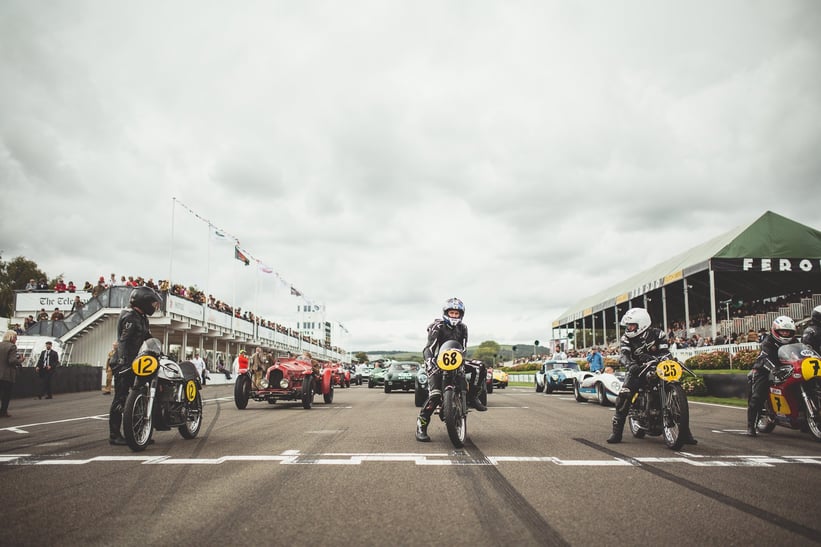 And in this, the Revival's 20th year, an impressive parade of winning cars, drivers, and entrants took to the circuit, including the famous ERA 'Remus' in which Ludovic Lindsey won the very first Revival race – the Woodcote Cup – back in 1998.
In what was a particularly special moment, Lindsey was reunited with the car for the demonstration. In his speech, the Duke of Richmond also noted the great drivers who are sadly no longer with us but who contributed so much to the Revival's success. They included John Surtees, Dan Gurney, Barry Sheene, and Barrie 'Whizzo' Williams, the latter of whom sadly passed away on Saturday.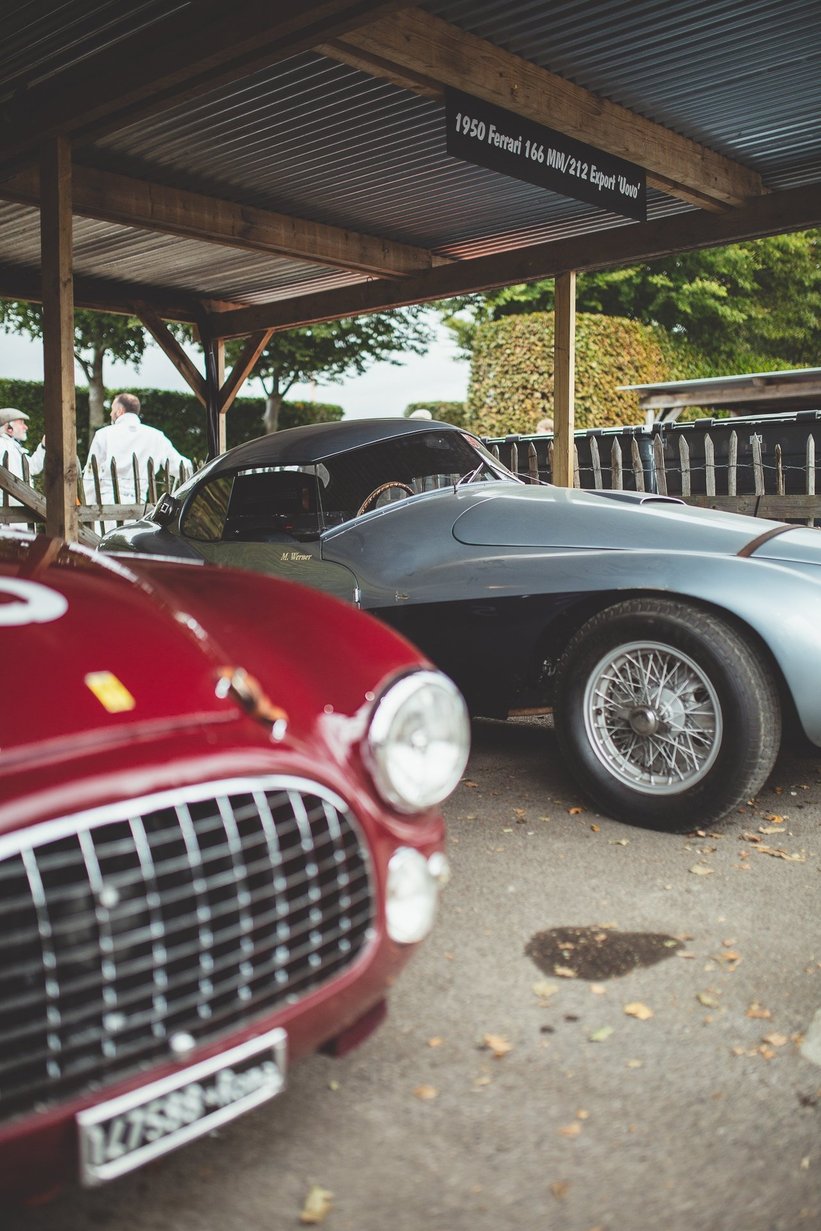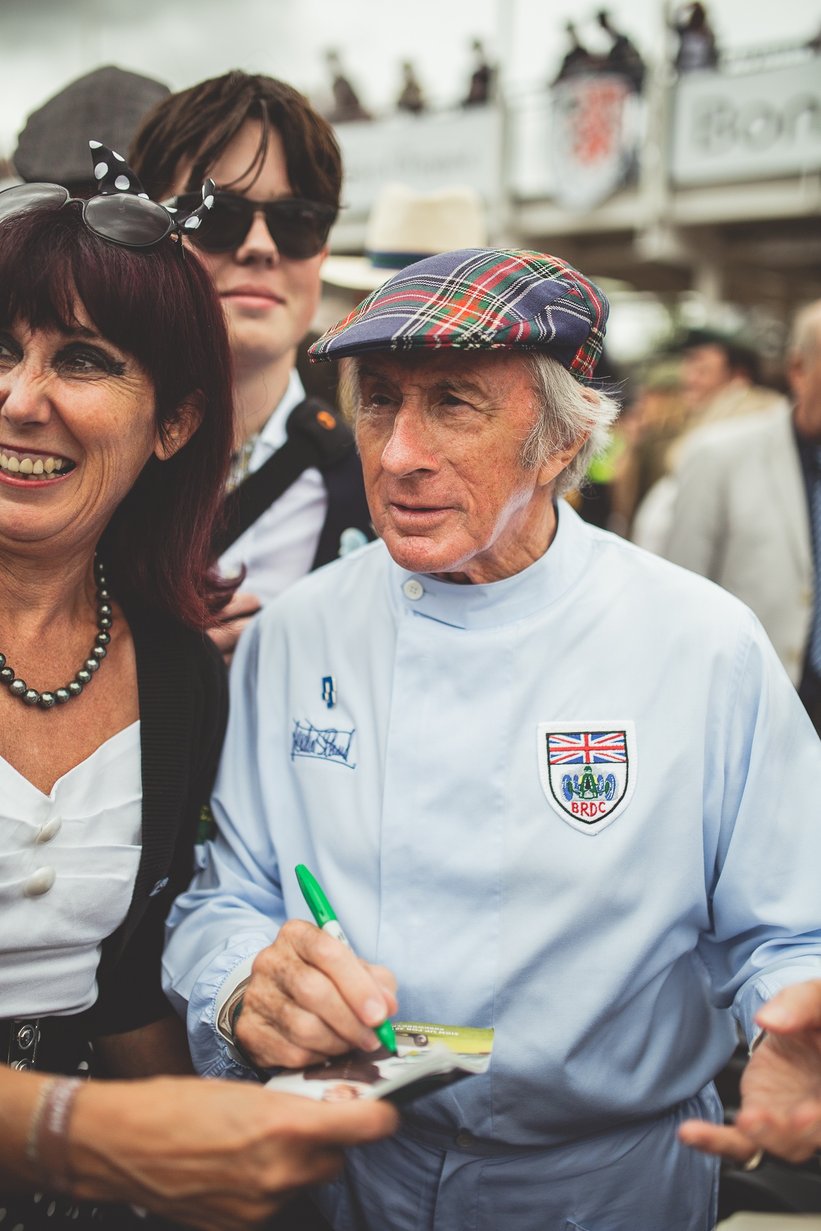 Our photographer Mathieu Bonnevie – a Goodwood first-timer (oh, how we envy him) – summed up the magic of the Revival beautifully. We suggested to him that it was the finest automotive event in the world, to which he replied, "It's not from this world!". Spot on, Mathieu – see you next year?
Photos: Mathieu Bonnevie and Robert Cooper for Classic Driver © 2018