The stars of Rétromobile 2018 were not the usual suspects
There was only one thing in Paris dreamier than the snow in Paris this week, and that was the annual season-opening Rétromobile extravaganza. So fill your boots with all the highlights from the Parc des Expositions de la Porte de Versailles, from the outrageous to the downright bizarre…
Above all, the season-opening Rétromobile show in Paris is a fantastic place to see and feel the enthusiasm for classic cars. While the most prestigious names in the game present the bluest of blue-chip classics and set out their stalls for the coming year, you'll also spot renowned faces from 'our' world rummaging through stalls filled with scale models and obscure spare parts or trying quirky and affordable classics for size. There's truly something for everyone, which can't be said for many other events on the calendar.
Boisterous beasts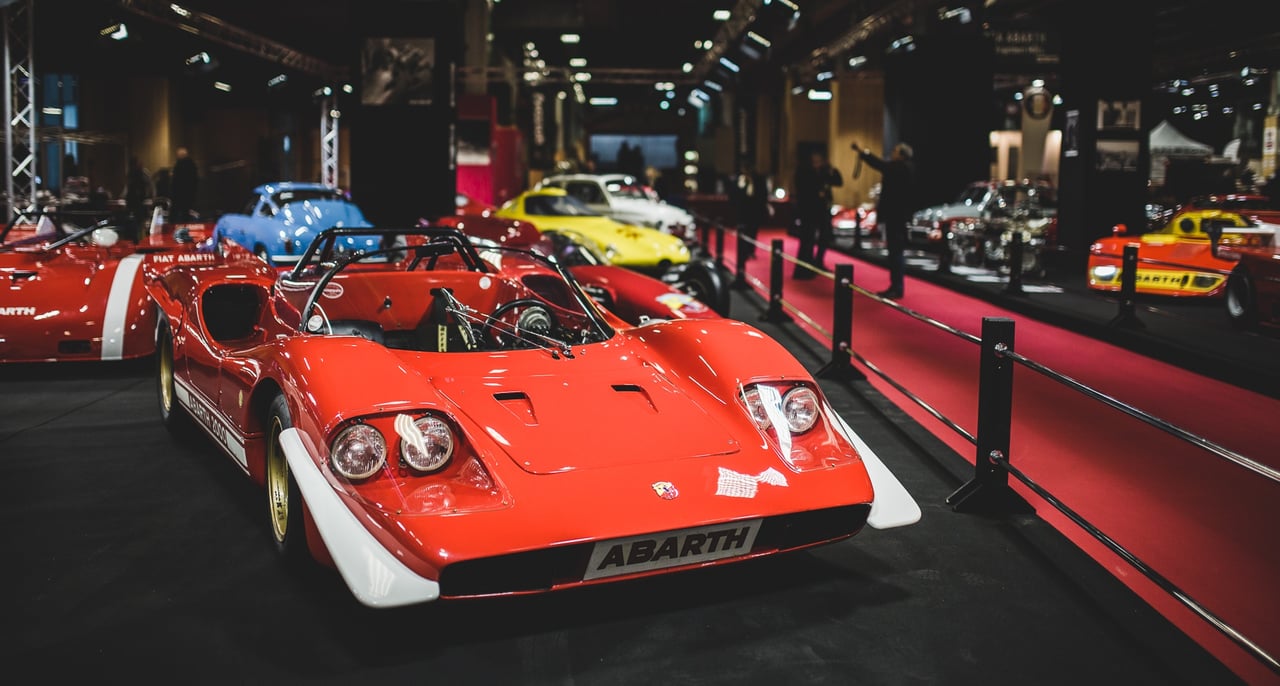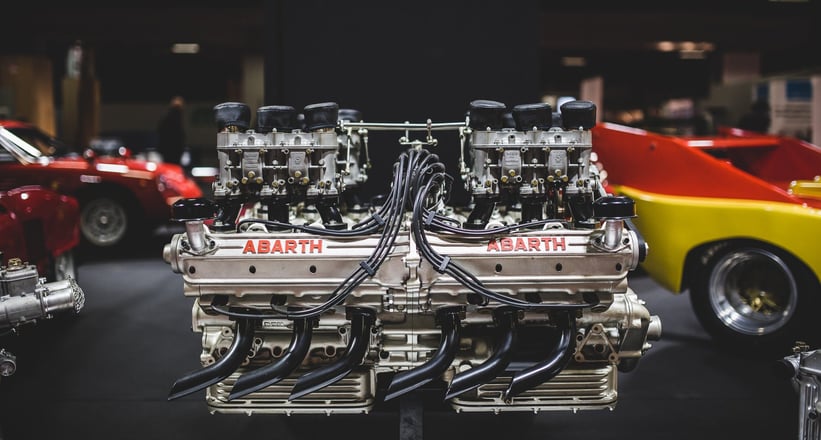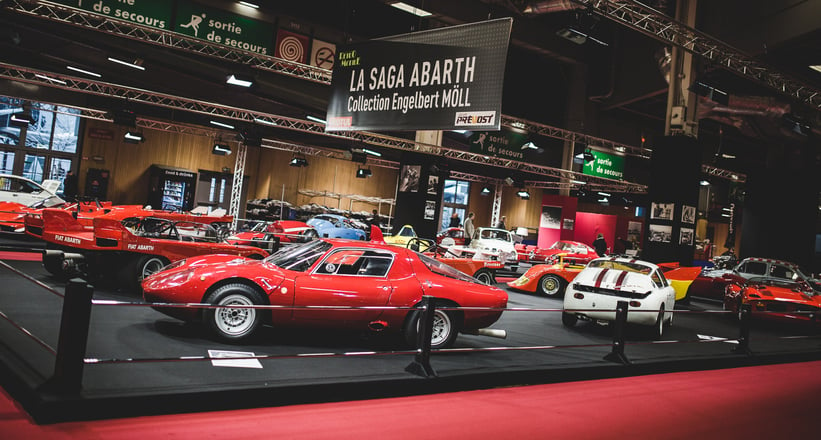 Those who trekked to the far side of the exhibition were rewarded with the assembly of Abarths from the Möll Collection in Switzerland, which we recently previewed in the Magazine. It was the first time so many cars – 20, to be precise – had left Switzerland together, and we're delighted to report that the presentation was excellent. The chance to ogle a feisty little 1000 TCR alongside sultry open prototypes such as the 2000 Sport '4-Fari' (one of the most beautiful racing cars ever built, we might add) was a real treat. Here's hoping we see more of these boisterous beauties at more events in the future.
Stack 'em high…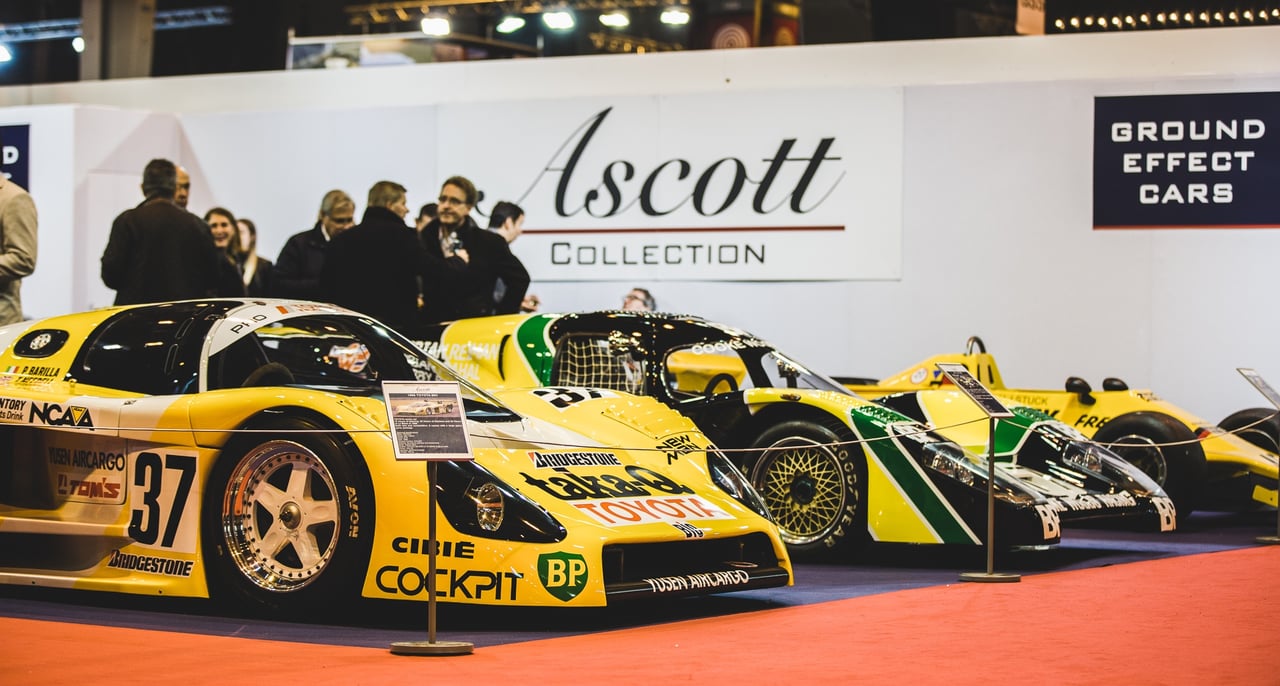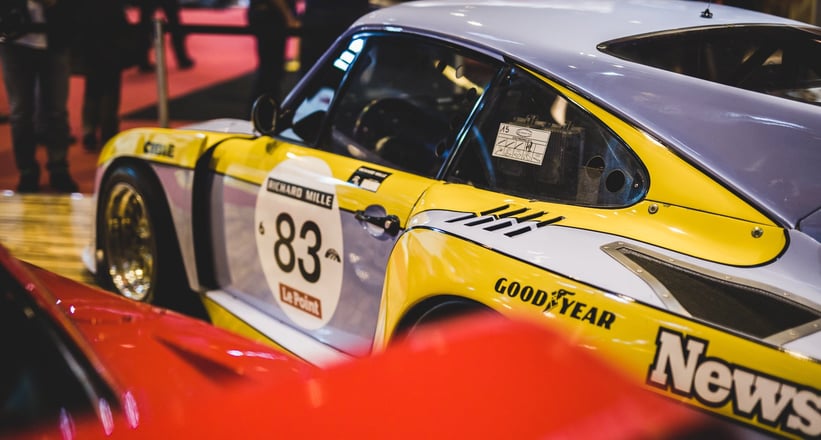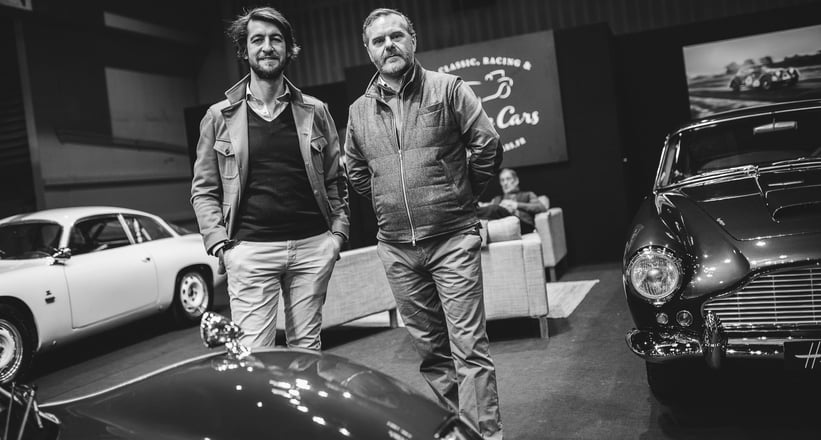 As you'd imagine, a raft of Classic Driver dealers was out in force, from across Europe. Take Historic Cars, for example, whose rather green selection included a jaw-dropping Porsche 906 Carrera, or The Ascott Collection, which presented an extraordinary collection of ground effect cars – those interested in participating in Peter Auto's Group C new series will have been spoiled for choice. We couldn't keep our eyes off the Porsche 935 at Movendi (a car with a wild story we'll soon be telling), while Classic Sport Leicht's ex-Paul Newman Mercedes-Benz 300SL 'Gullwing' looked every bit as good in person as it did in Rémi Dargegen's photographs. The Shelby Cobra made even the Ferrari F40 alongside it look tame by comparison at Auxietre & Schmidt, while the BMW 635 Group A touring car at Mécaniques Modernes & Classiques reminded us of an era when motorsport was simply better.
Here come the Brits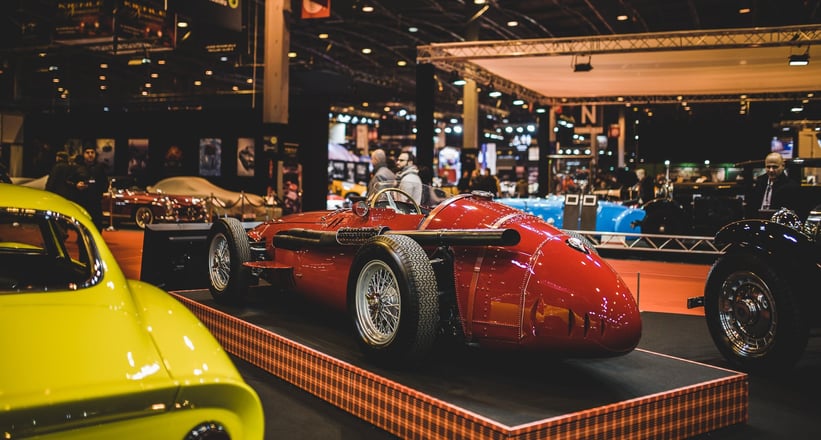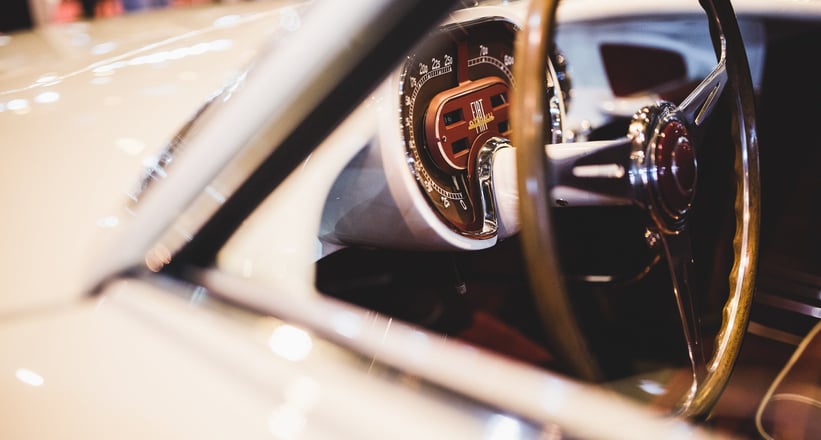 The sultry Alfa Romeo T33/2 'Daytona' situated alongside a snarling Lancia Delta S4 Group B was telling of Max Girardo's eclectic taste for all things Italian. Fiskens' stand – perhaps the biggest at the show – was littered with fantastic cars, such as the ex-Jean Behra Maserati 250F, while William I'Anson arguably curated the most significant collection of the British contingent of dealers. Among his hoard was the very first single-seater Lotus (a 16) to be raced by Jim Clark and perhaps the Holy Grail of Works Alpine prototypes: a 1968 A220 with extensive period history and just two owners from new, one of whom was former Alpine chassis designer Jean-Pierre Buirette. Special mention must also go to the Fiat Otto Vu Supersonic at JD Classics, which boasts quite possibly the best dash we've ever seen.
Showstopping Short Wheelbases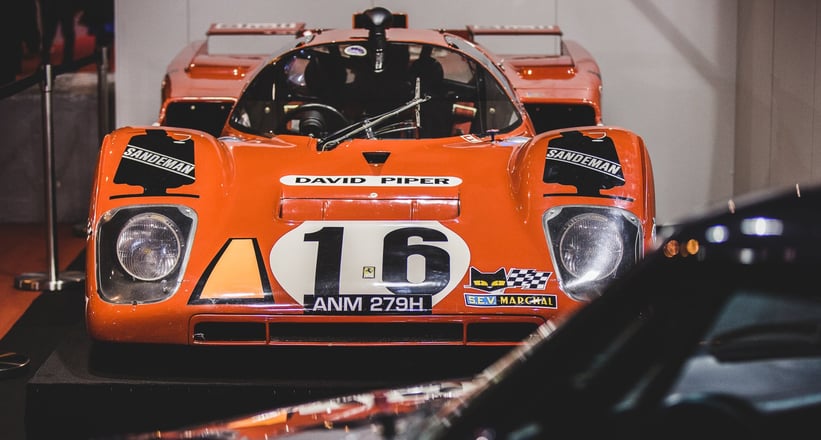 Industry heavyweight Lukas Hüni might just have stolen the show with his exhibit of 10 Ferrari 250 GT Short Wheelbases, including a Bertone-bodied Speciale built for Nuccio himself and, our personal favourite, the drop-dead-gorgeous Scuderia Serenissima SEFAC Hot Rod.
But if we had to pick just one car on which to splurge our imaginary millions, the choice would be between two cars incidentally parked within metres of each other on the stand of Cartique by Mechatronik. They are the only street-legal Kremer Porsche 935, built especially for Walter Wolf and still geared to 340kph (!), and the ex-N.A.R.T. Ferrari 512M, complete with a registration plate and an English tax disc – Tour Auto, anyone?
Affordable, eclectic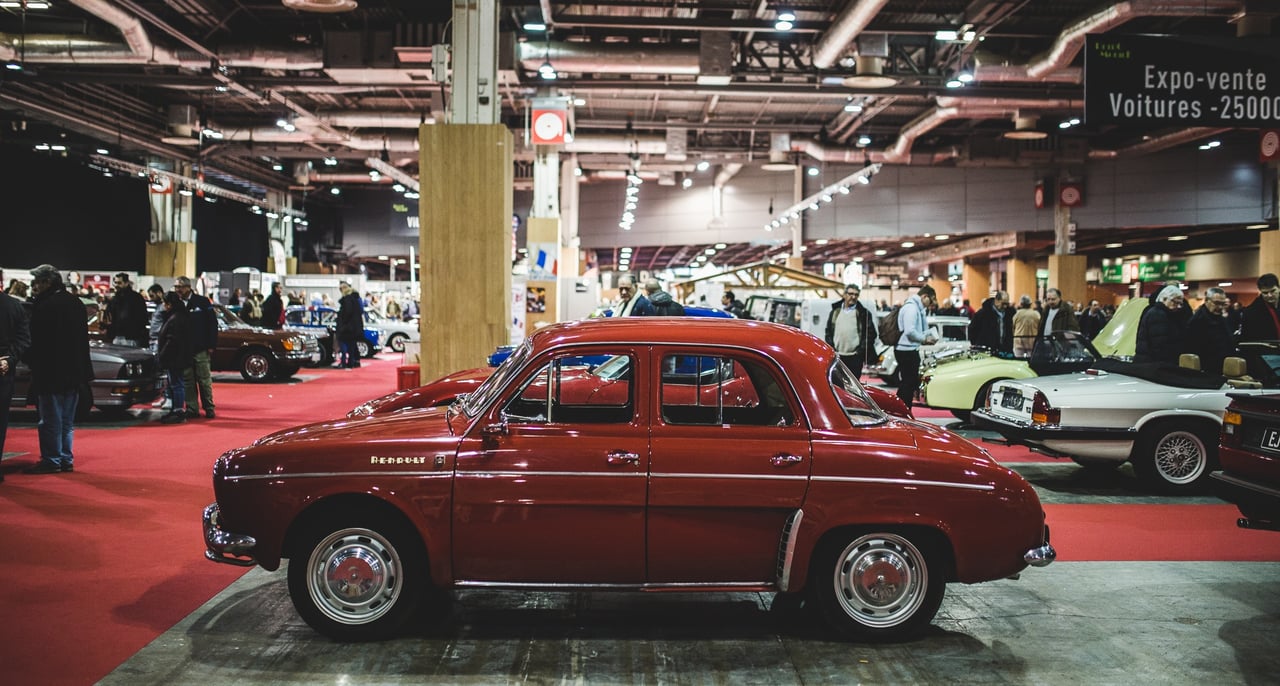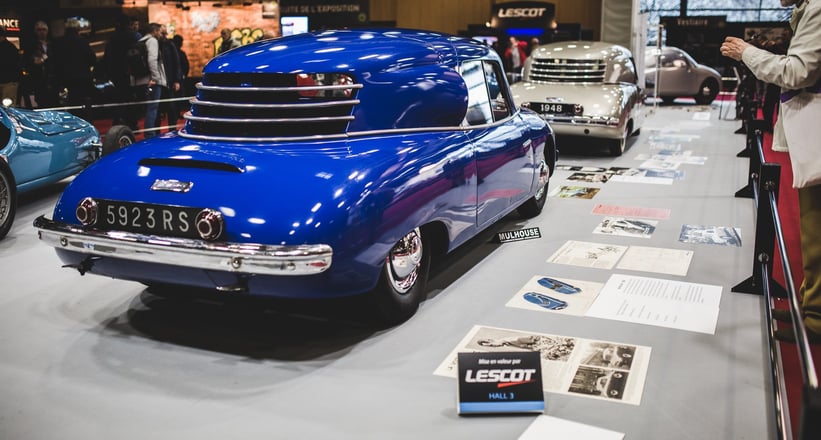 For the first time, the organisers devoted an entire hall to affordable classics for sale. It's one thing searching the Classic Driver Market for cars below 25,000 euros, but it's another thing altogether seeing just what you can get for your money, in the metal. From a goliath 1988 Bentley Turbo R and a similarly opulent 1982 Maserati Quattroporte to an immaculate Porsche 914 and a 1973 Lancia Fulvia Zagato, we've no doubts wallets will have been twitching.
Fear not...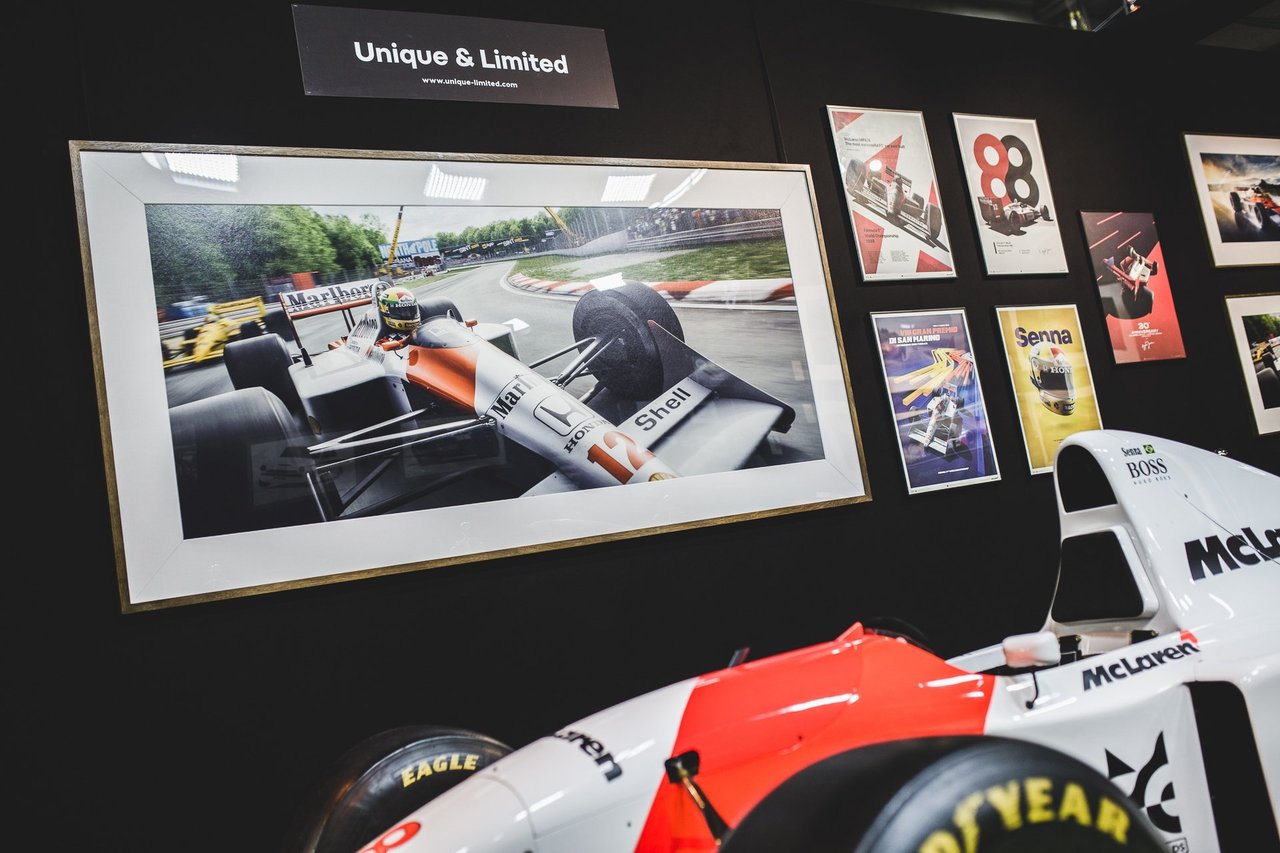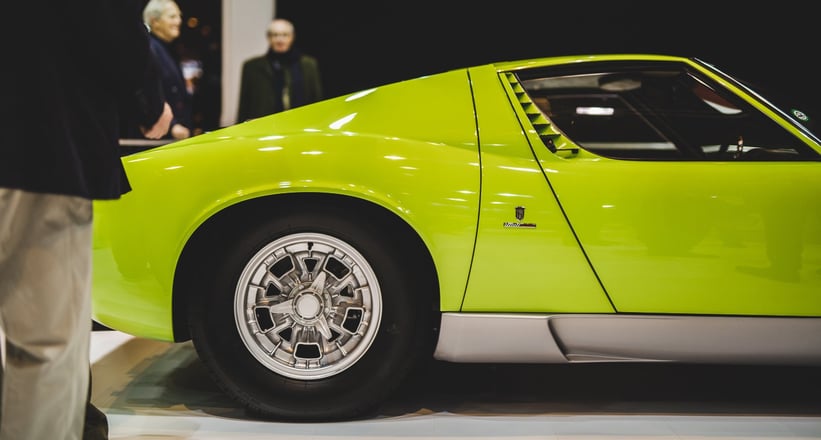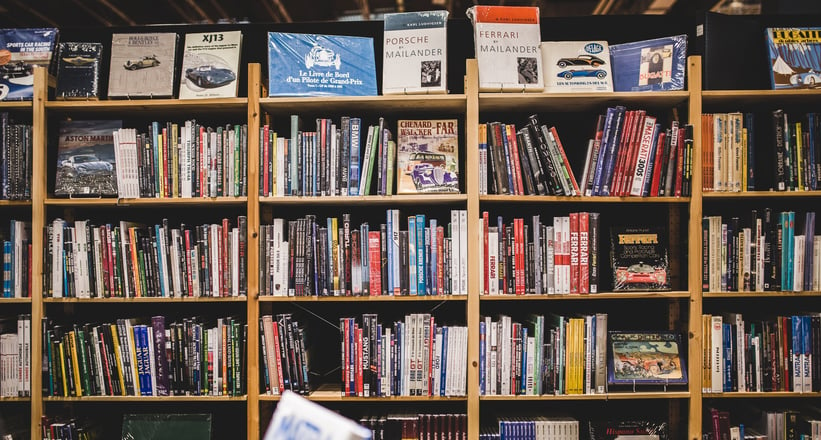 Of course, for those without the wherewithal for a multi-million-euro Ferrari (or a car at all, for that matter), there were hundreds of exhibitors displaying their wares. Whether you wanted to lose yourself poring over models and items of automobilia, or simply purchase a new piece of artwork for your office, you were well catered for. Speaking of artwork, in the fabulous Gallery des Artistes, Unique & Limited displayed its latest collaboration with McLaren, featuring a certain Mr Senna, while our good friend and Head of Interior Design at Bugatti Etienne Salomé showed off his incredible Type 57SC Atlantic sculpture.
Guardian angels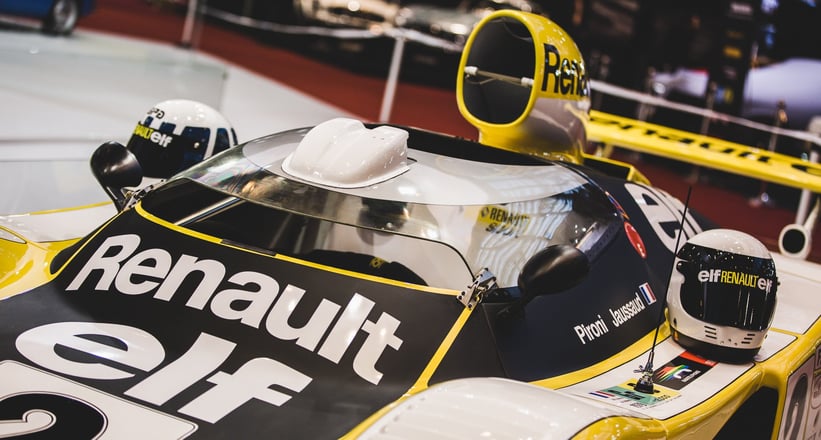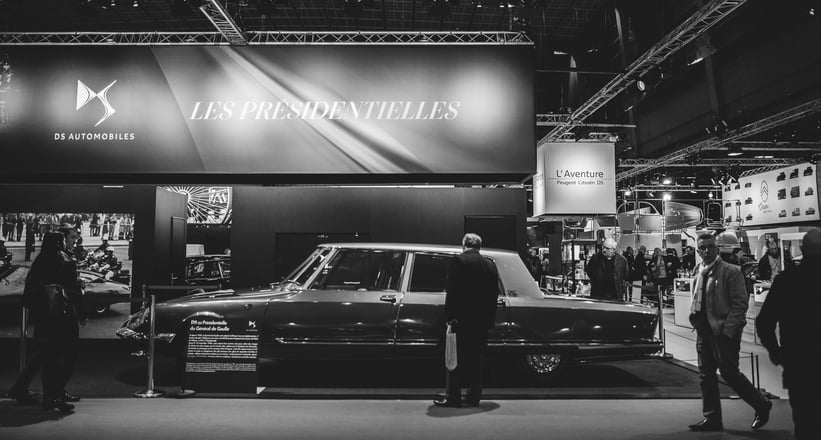 While Rétromobile serves primarily as a trade show for dealers, some of the biggest manufacturers flock to the Porte de Versailles exhibition centre. Interestingly, it's one of the few shows where these automotive giants really get to indulge in their heritage. Take Alpine, for example, which marked the 40th anniversary of its victory at Le Mans with a fabulous display of bright yellow A442Bs, along with the period crash helmets of the famous drivers who piloted them. Or Citroën, which showed a handful of Présidentielle models, including Georges Pompidou's whacky looking SM.
New, original?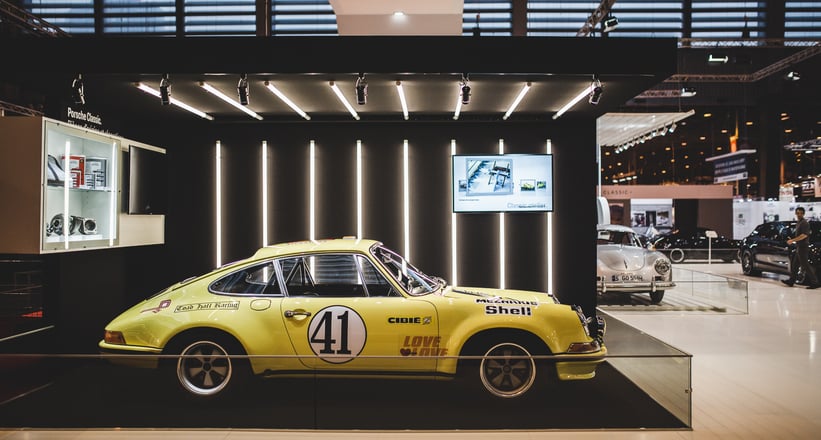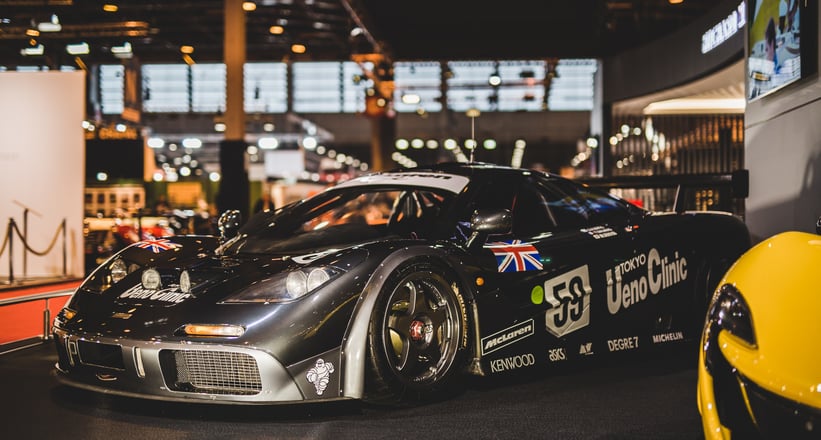 Jaguar chose the event to reveal its 'new original' D-type, of which 25 will be built in the same vein as its 'missing' E-type Lightweights and XKSSs. And we also got our first in-the-metal look at the Le Mans-winning 911 ST that was comprehensively restored after it was found dilapidated in an American scrapyard. Needless to say, it looked sensational. The only major watch brand in attendance, Richard Mille, told the McLaren story with a delectable selection of cars, including the 1995 Le Mans-winning F1 GTR.
Automotive amuse-bouche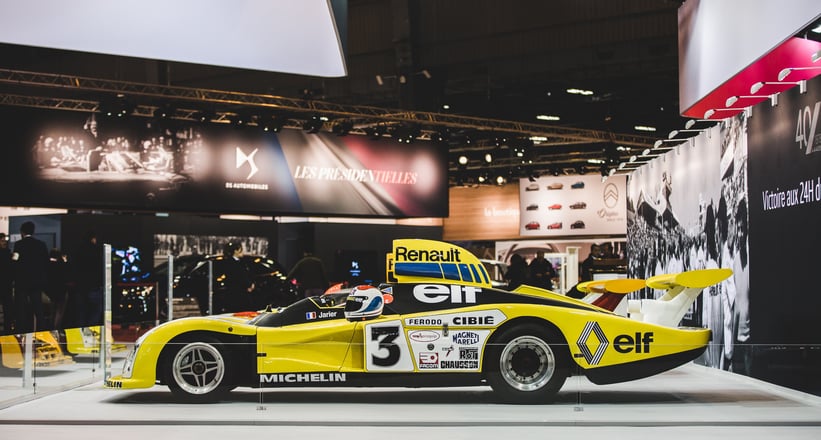 As a prelude to the coming events season, Rétromobile quenches the thirst for classic cars beautifully, especially after what feels like a never-ending winter break. Generally, dealers were buoyant and enthusiastic – refreshing, in a market that's becoming even more discerning as ever. British dealer William I'Anson summarised wonderfully: "The demand, quite rightly, has gone back into the hands of people who want to actually use their cars, be it at events or on the road." Along with the tangible enthusiasm that was so obviously felt at the show, this fantastic news bodes very well for the coming year. Who knows how many of the cars that changed hands in Paris this week we'll see out in the wild?
Photos: Mathieu Bonnevie for Classic Driver © 2018
You can find all our Rétromobile 2018 coverage here.