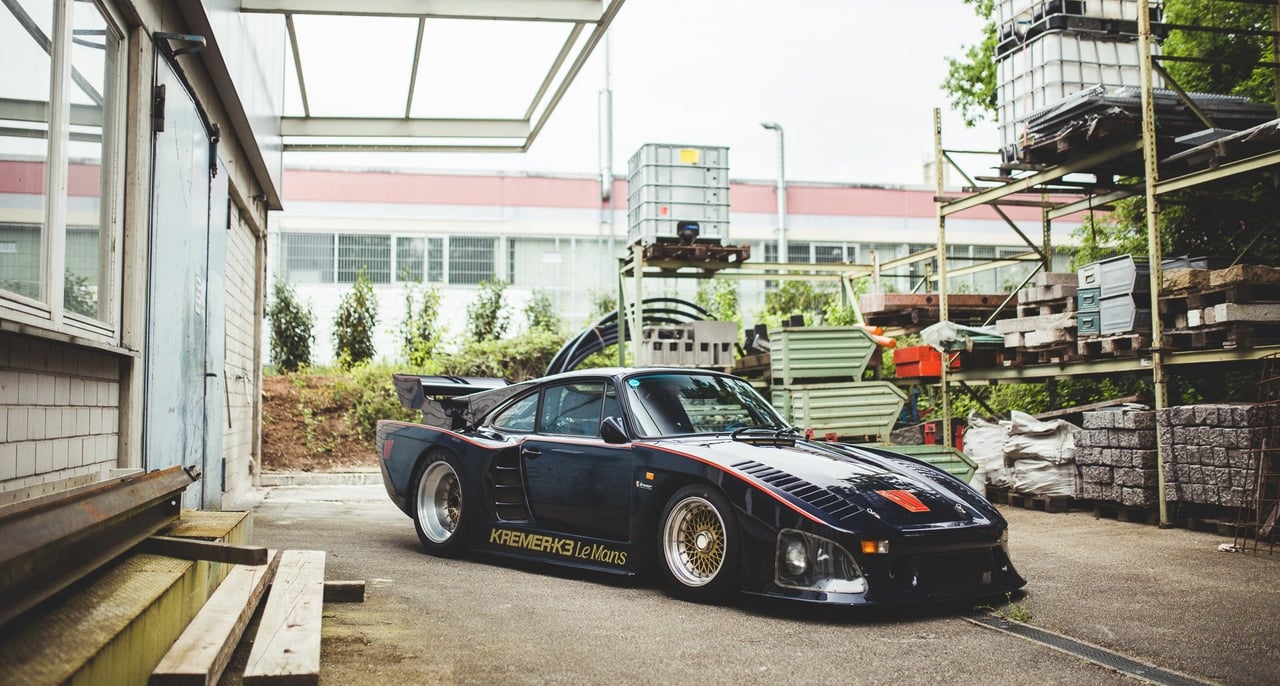 Imagine, if you will, approaching a motorsport engineering company such as Prodrive or Michelotto and asking them to build you a Le Mans-specification GTE Aston Martin or Ferrari for the road, complete with a personalised leather interior from the road cars upon which they're loosely based and a stereo loud enough to fuel a week-long rave. They'd probably laugh in your face and see you on your way.
That wasn't the response Walter Wolf received from the Kremer brothers in 1979, however, when he commissioned a street-legal K3, Kremer's ultra-successful evolution of the Porsche 935. That could have been because of his good standing in the motorsport world – or, more likely, his enormous wealth.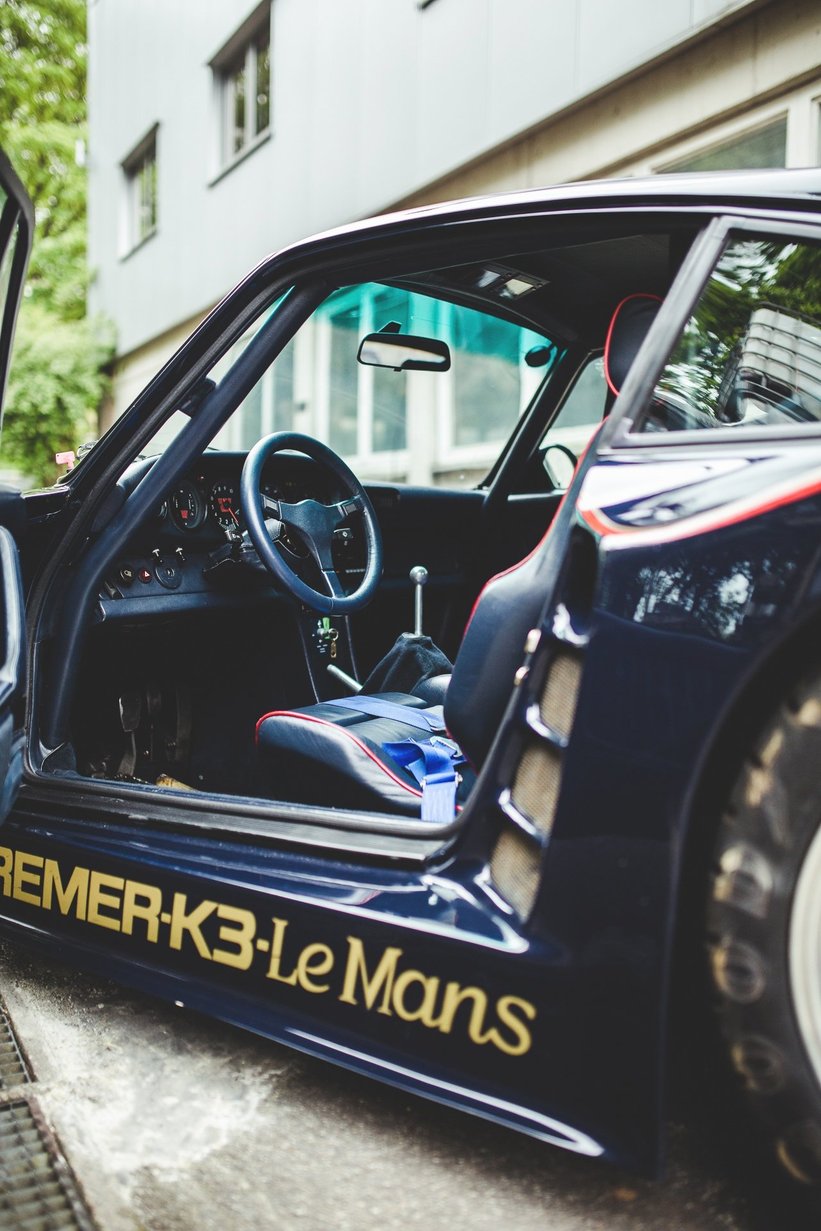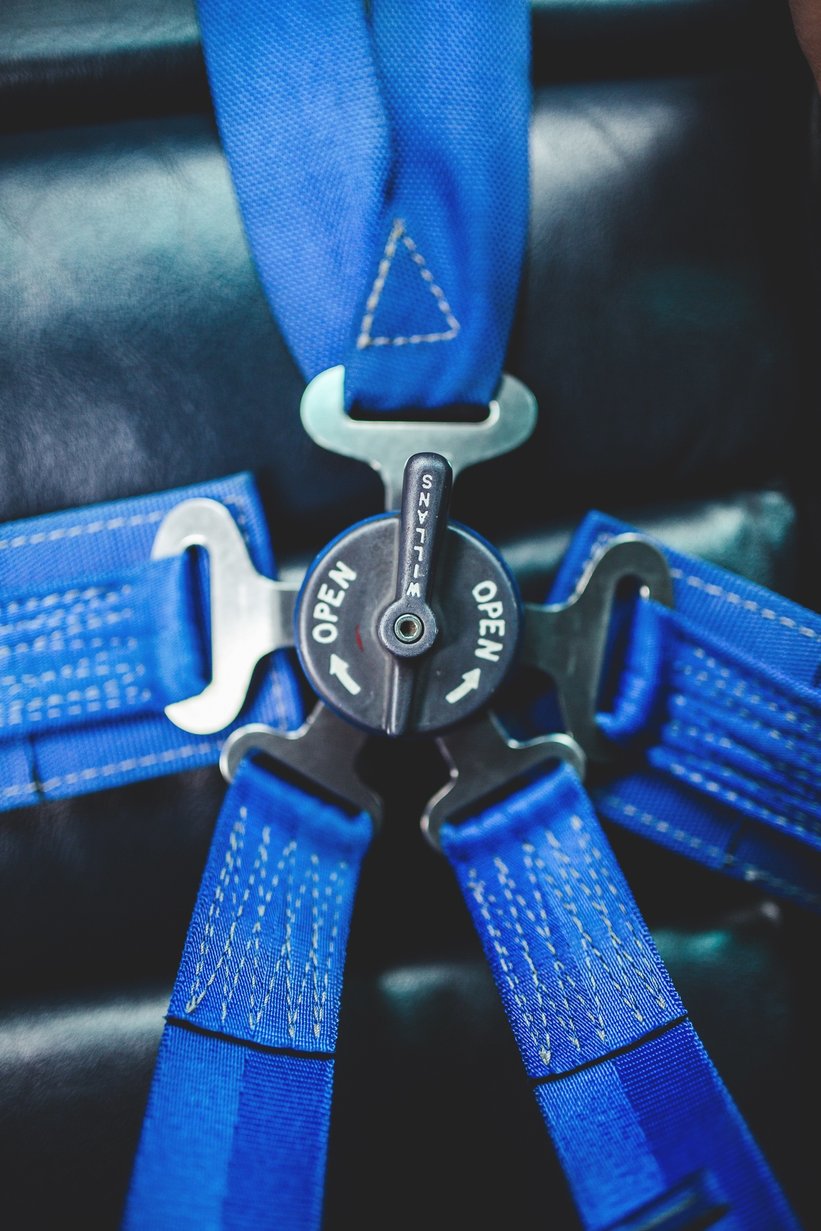 Having emigrated, penniless, from his native Austria to Canada in the 1950s, Wolf became an astute businessman and made a fortune in the oil industry. As you'd imagine from a self-made man who started with nothing, he developed a taste for the luxuries in life, not least exotic cars and motorsport.
An encounter with Frank Williams in 1975 ultimately led Wolf to establish his own Formula 1 outfit and, unbelievably, in its debut race at Buenos Aires in 1977, his car – designed by Harvey Postlethwaite and piloted by Jody Scheckter – fended off Ferrari and McLaren to win the race.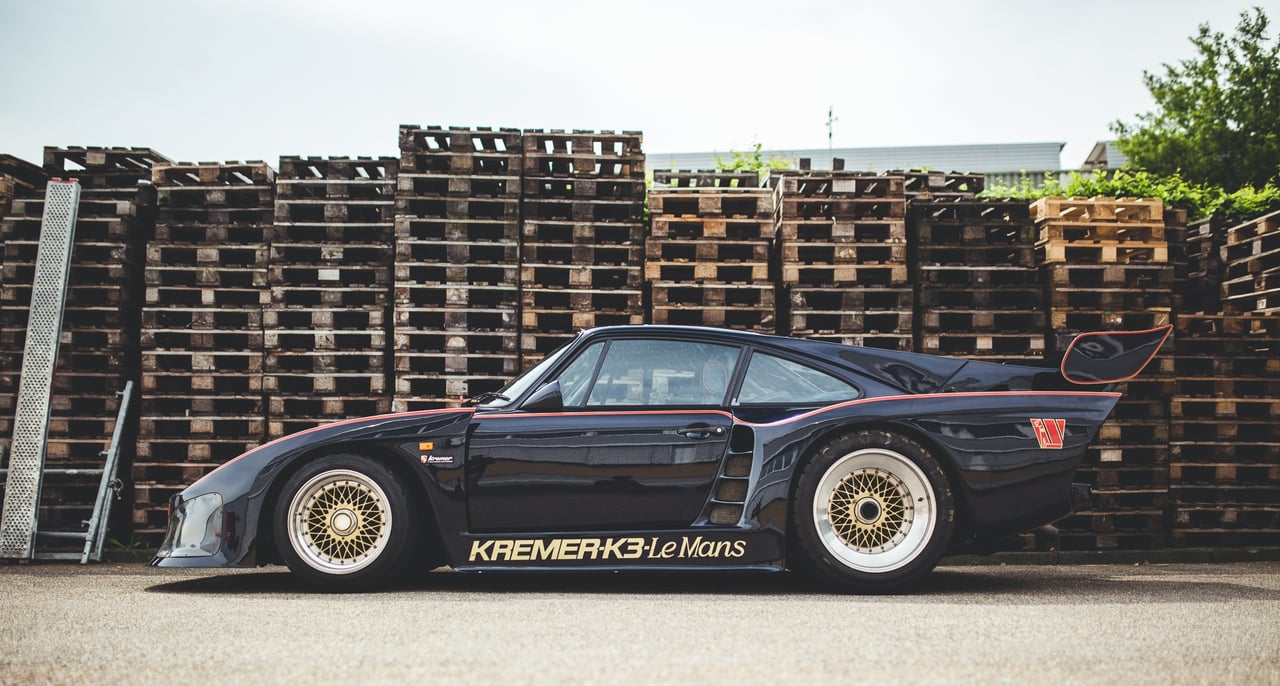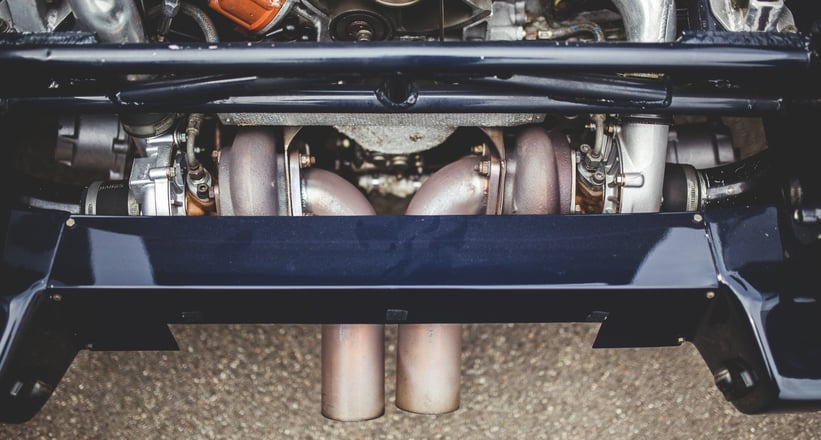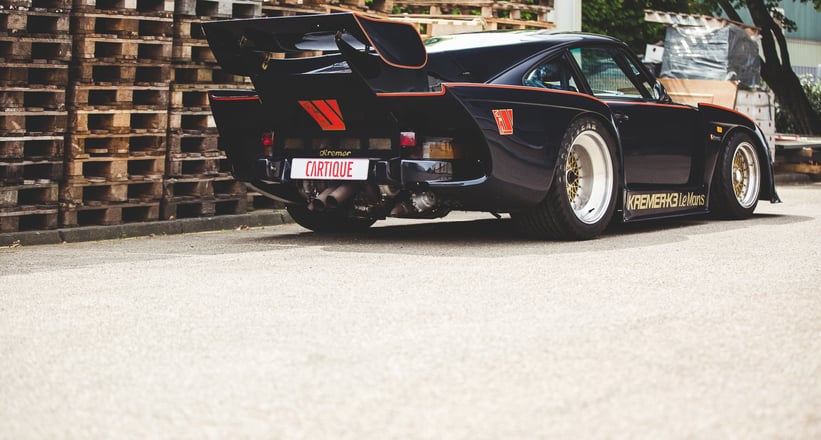 Never without his signature Ray-Ban General sunglasses, Wolf inevitably had a penchant for supercars, and none fitted the bill quite like a Lamborghini. But as with most of his endeavours, 'off the shelf' just wouldn't do – his Countach 'Walter Wolf Specials', for example, were specially hand-built by Dallara, with more power, better brakes, wider tyres, and maple leaf decals.
There comes a point, though, where one tires even of a Lamborghini. And where do you look to next to deliver the sort of theatre and thrill that not even a Countach can deliver? Encouraged by their success in the sports car world, Wolf turned to the Kremer brothers, Erwin and Manfred, but he didn't want one of their modified Porsche 935s to race – he wanted one to drive around Europe.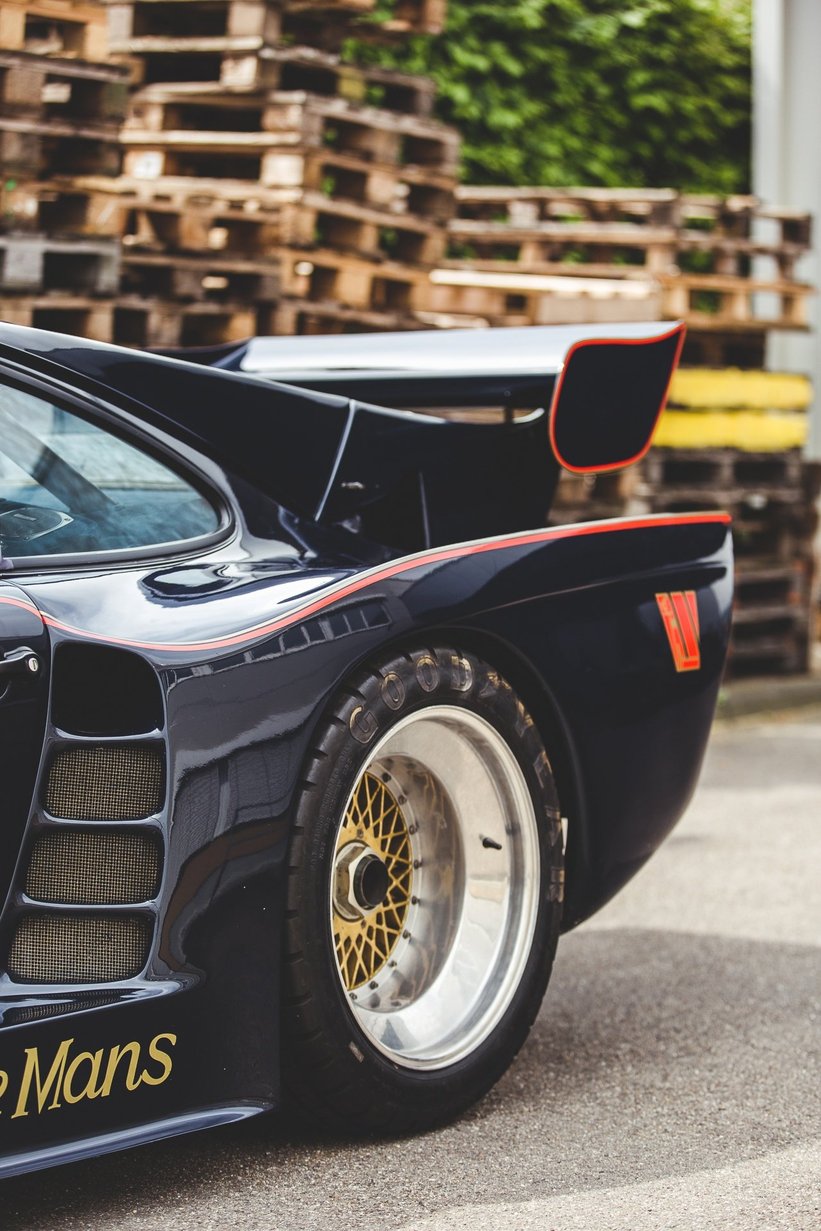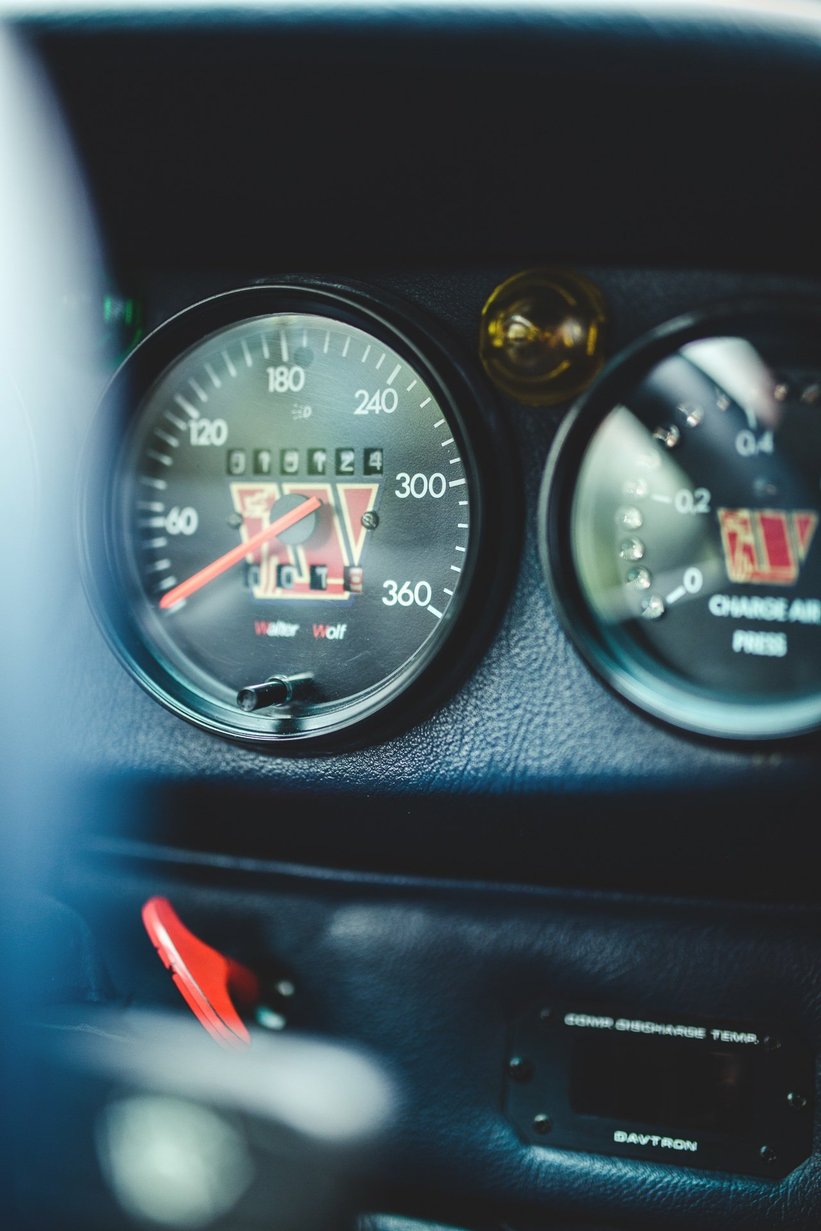 Kremer consulted closely with Wolf and emphasised to him that almost any mechanical aspect of the car could be adapted to his tastes. But in that respect, Wolf insisted the car was as close to the racer as possible. So, according to Kremer, the car is 98 percent identical to the K3 that won Le Mans outright in 1979.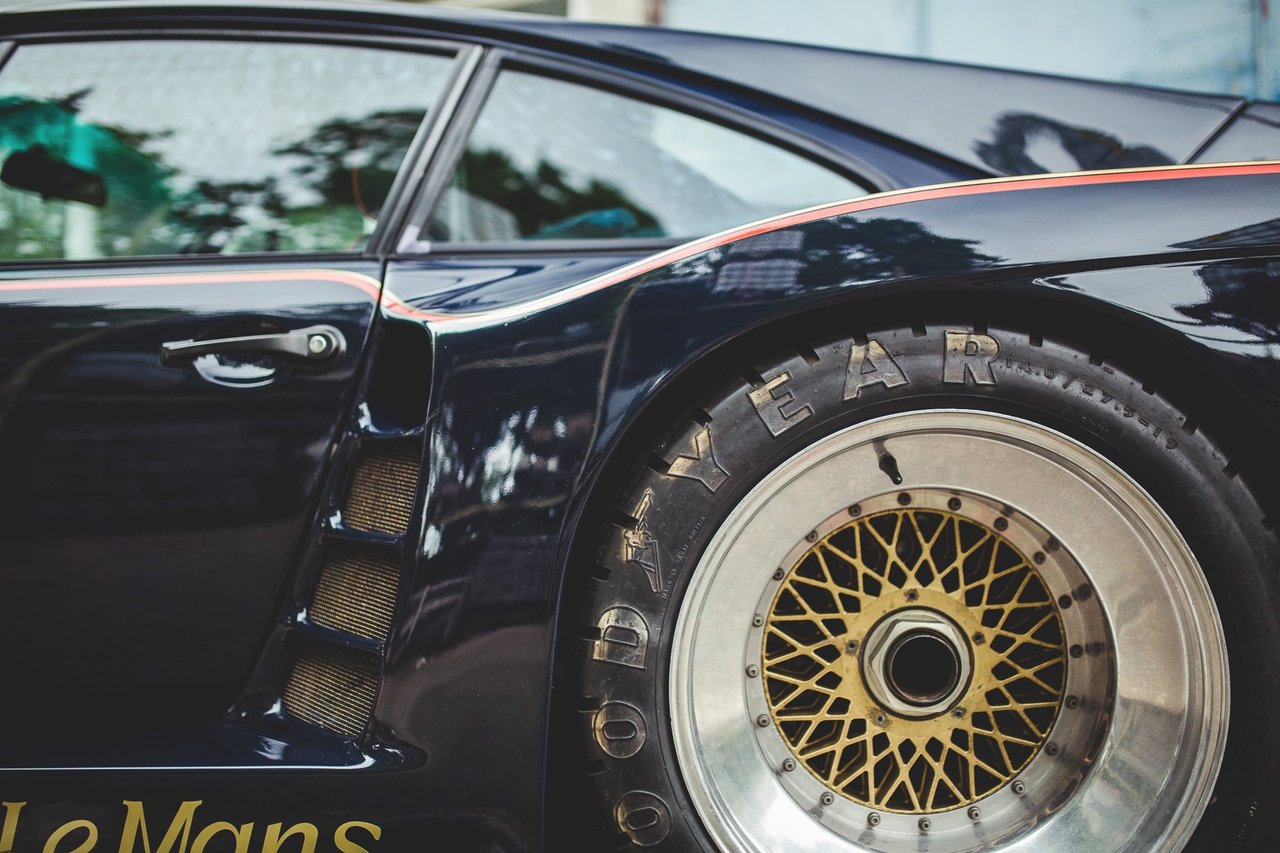 Save for a specially fabricated exhaust system, softer suspension, slightly greater ground clearance, and a speedometer in kilometres-per-hour (so Wolf could view the full range of the Le Mans-spec final drive), this was the same three-litre, twin-turbocharged, 740bhp flame-throwing 935 that was vanquishing almost everything else on circuits around the world at that time. Even the aerodynamically extreme Kevlar bodywork, resplendent in the same shade of dark blue as Wolf's Formula 1 cars, was untouched – Kremer merely added some tiny sidelights and indicators.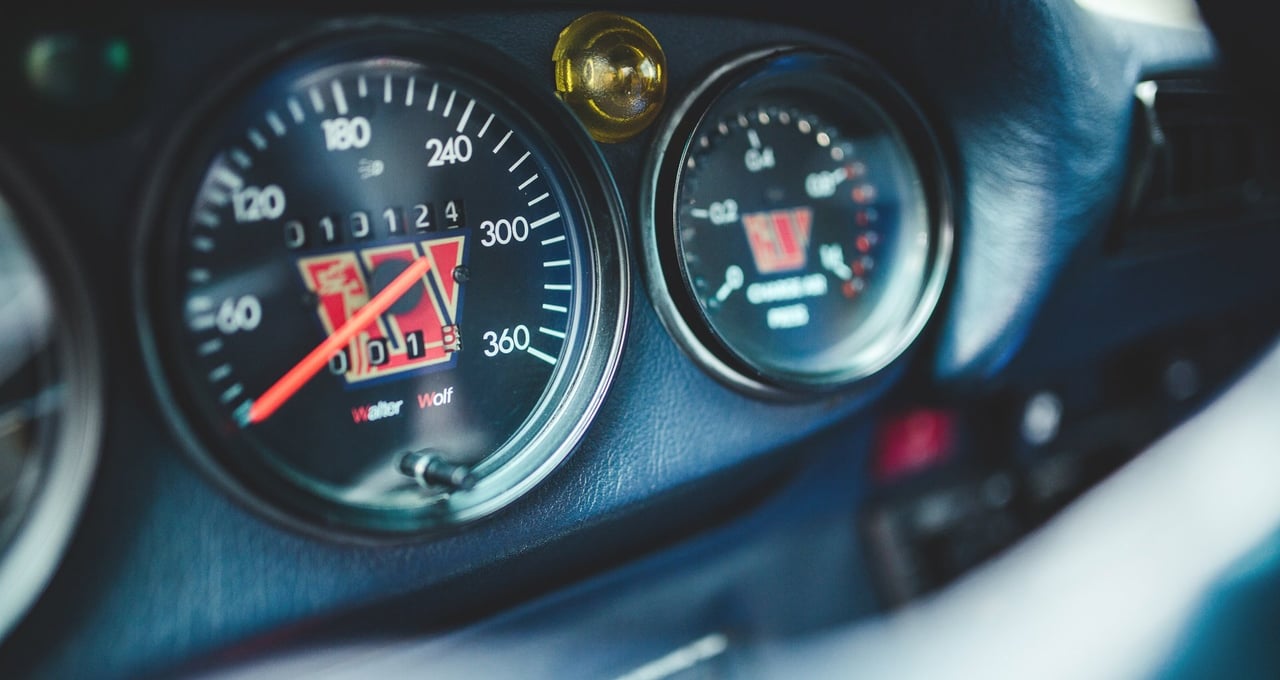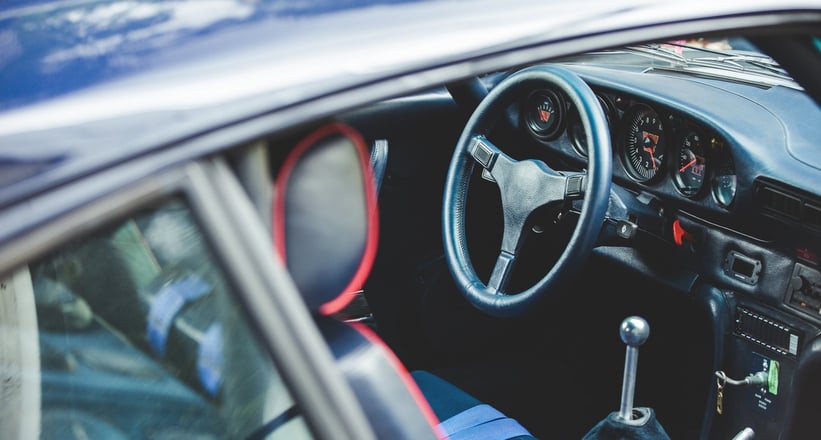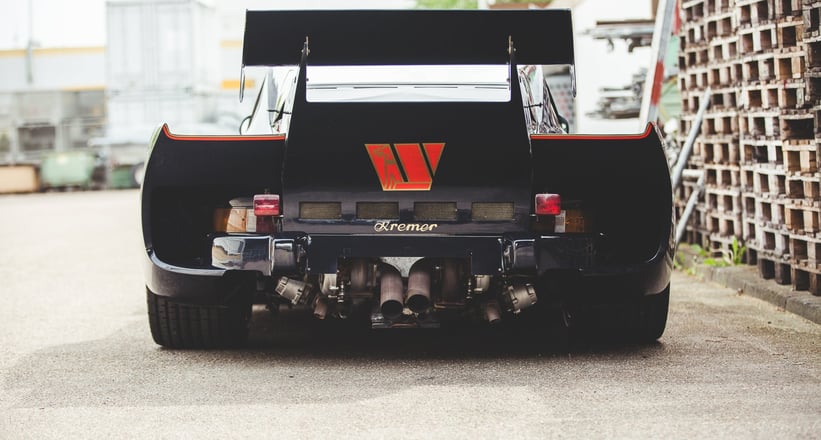 Swing open the feather-light door, and where you're more accustomed to seeing a melee of exposed aluminium and Kevlar, you're instead greeted by the unmistakeable interior of a bog-standard 930 Turbo. The dark blue leather Recaros, complete with red piping to match the pinstriping on the exterior, are bolt upright ahead of the bulkhead and match the leather door cards. There are even electric windows...
There are, of course, subtle clues to the car's motorsport origins, such as the classic 'door-knob' boost control between the seats (turn it up to 11!) and the offset aluminium gearstick protruding from the navy carpet surround. Look closer, still, and you'll find thinly disguised kill switches, gauges with boost readouts, and LED shift lights. Apologies for the pun, but this really is a wolf in a slightly scruffy sheep's clothing. It's not fooling anybody.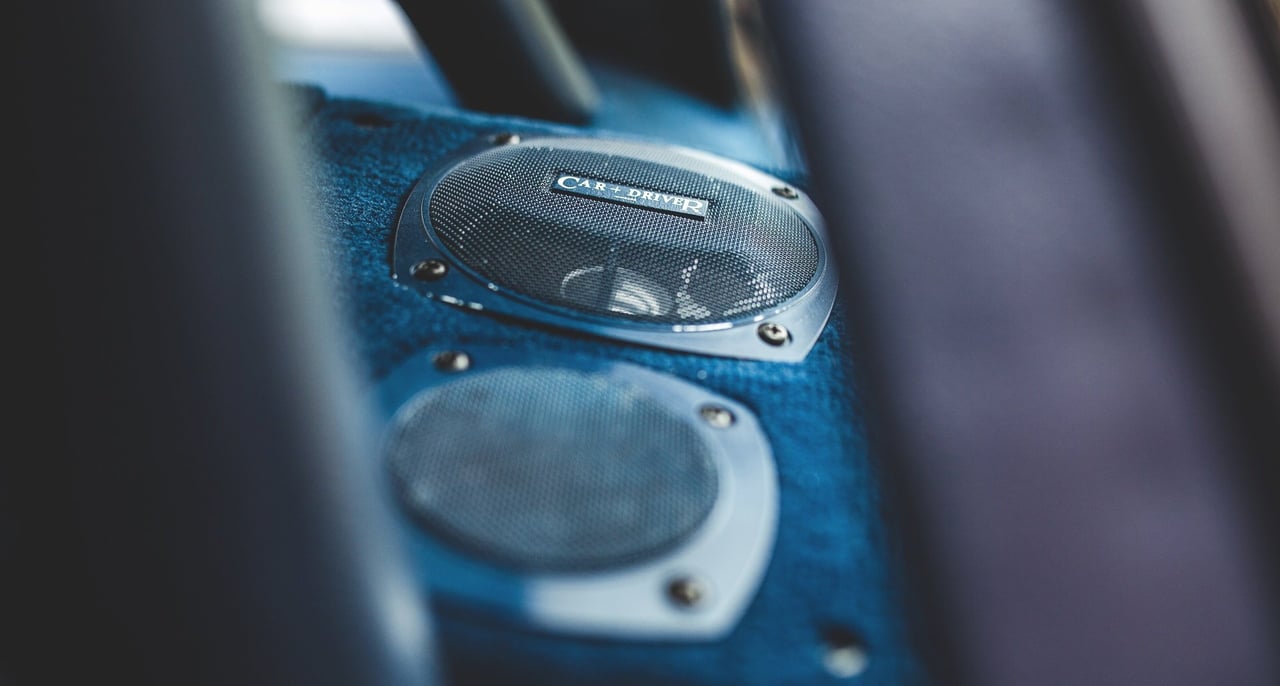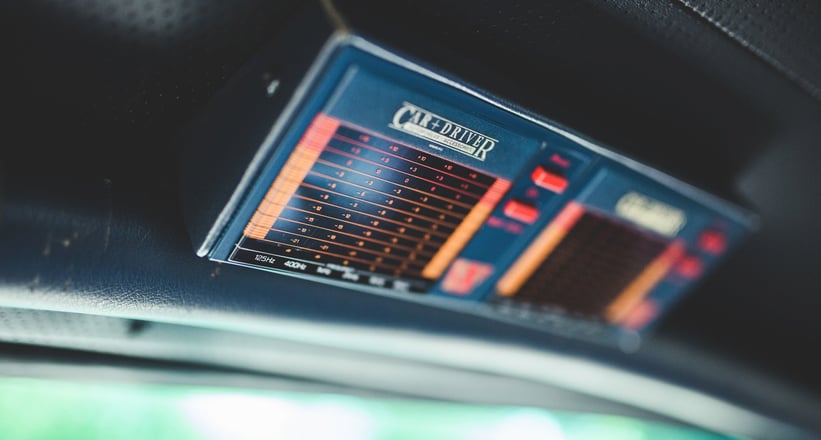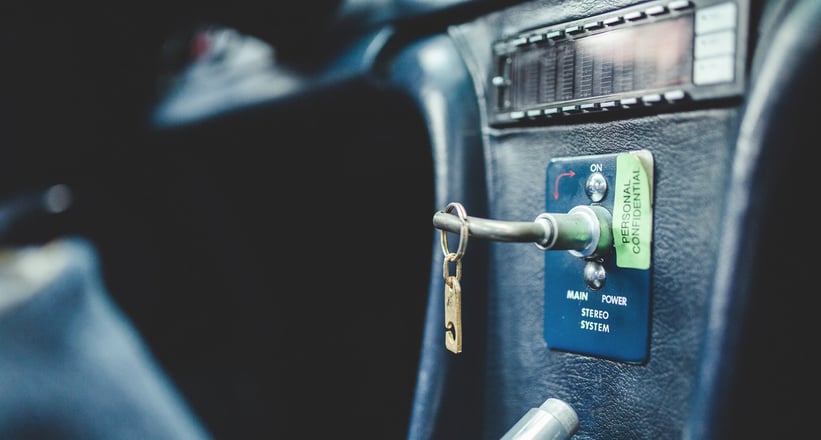 Personalisation was Wolf's strong suit and it was vital that everyone from mechanics in the Formula 1 paddock to cyclists he was blasting past on the Stelvio Pass were aware of who this car belonged to. Interestingly, this is where Classic Driver enters the fray. Prior to founding Classic Driver, our publisher owned a luxury car customisation company in Hamburg called Car & Driver. And when Wolf decided that his 935 needed a stereo that would actually be audible over the gruff whine of the engine, Hamburg was where he headed.
Car & Driver installed a state of the art stereo system, comprising 16 speakers, a fully adjustable control unit concealed in the glovebox, and, perhaps the must-have accessory of the time, a graphic equaliser. We imagine if you removed the roof, you'd actually be able to see this thing in party mode from space. Wolf was apparently chuffed with the stereo after a test drive in Hamburg, although he preferred to listen to German country music than the electro-dance our publisher put on to demonstrate its capabilities.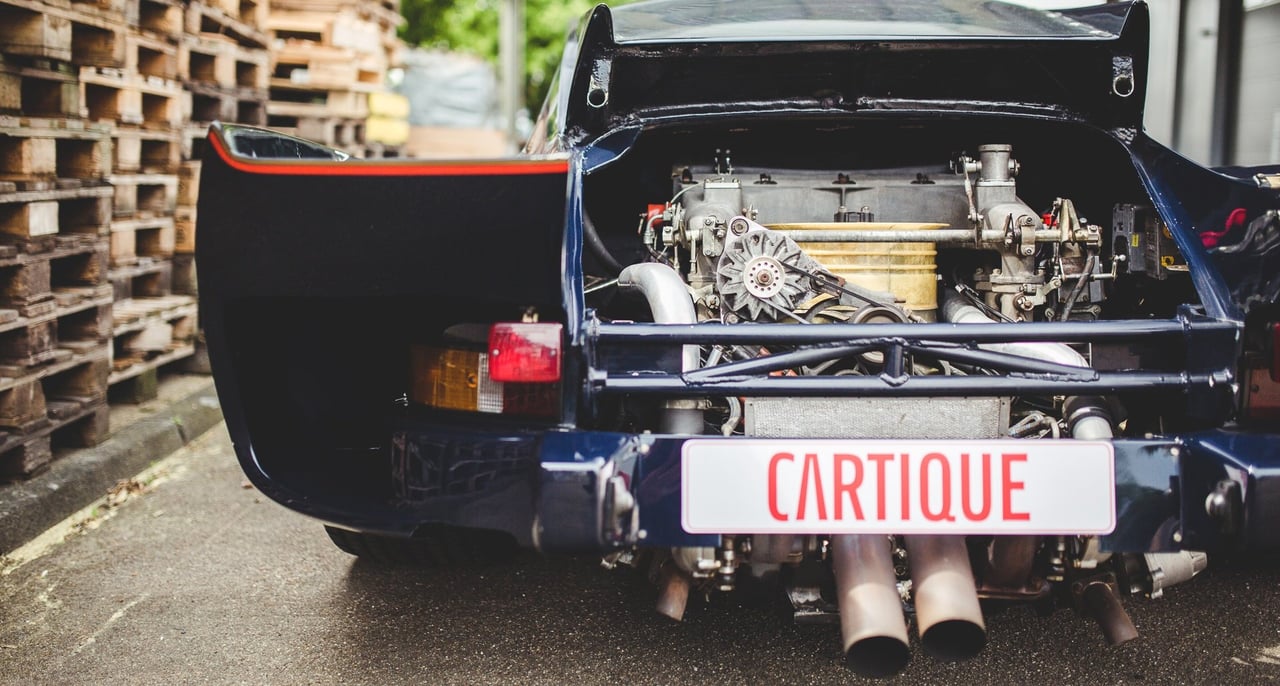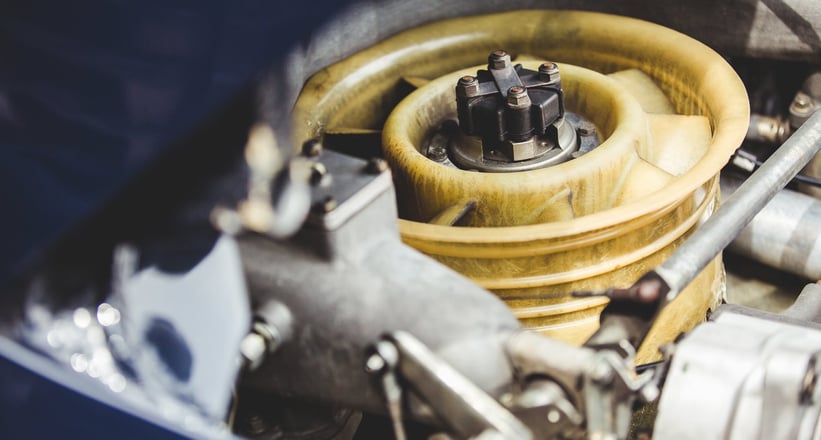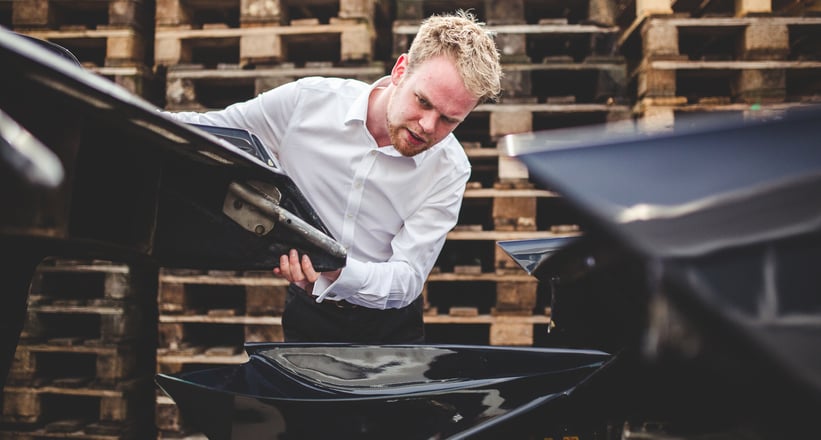 In Cologne, Erwin Kremer tested the K3 on the local unrestricted autobahn and managed to reach 210mph in fourth gear – the car was finally ready for delivery. Using his influence in Canada, Wolf miraculously managed to obtain a registration and license plates for his new car, not that he'd be driving it in his native land. Nope, Wolf brazenly used these plates to drive the car around Europe.
In an interview with Road & Track magazine, Wolf said that he used to have a small plane fly ahead to his destination with a fresh set of tyres because he would burn through the rears on almost every long journey! In all, Wolf put over 6,000 happy and no-doubt terrifying miles on the K3, before selling it in 1987 to the Swiss collector Angelo Pallavicini, who proudly displayed it in his museum.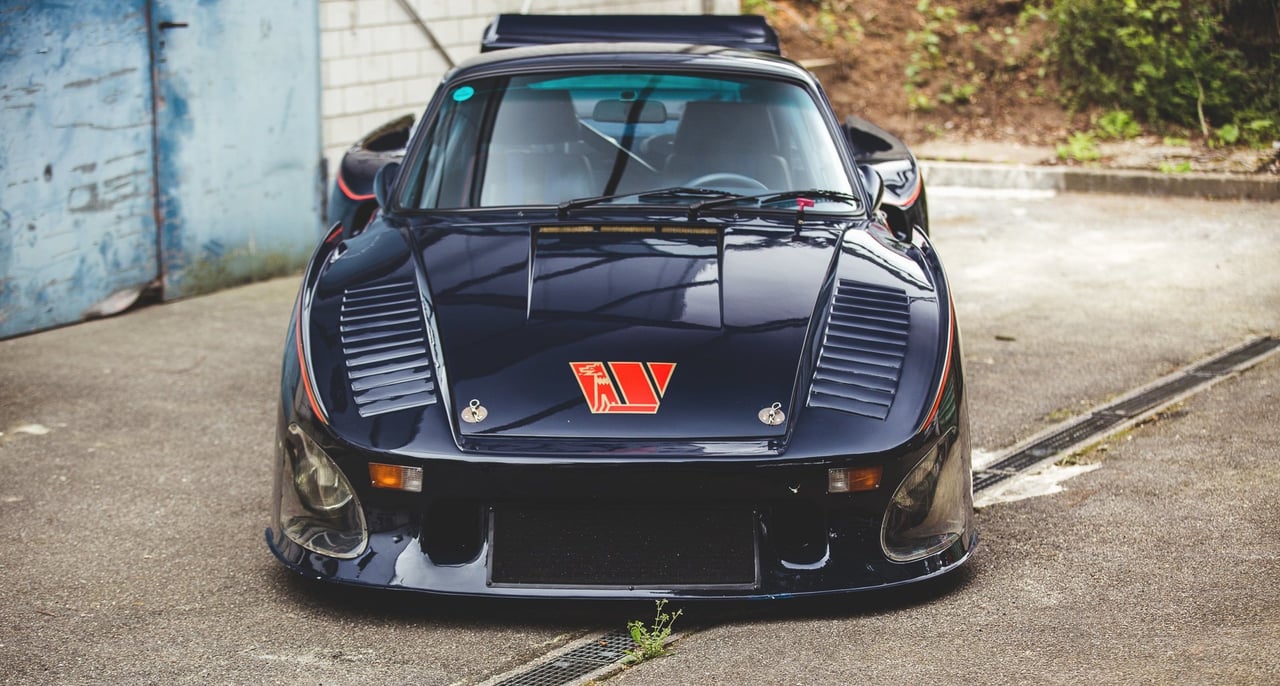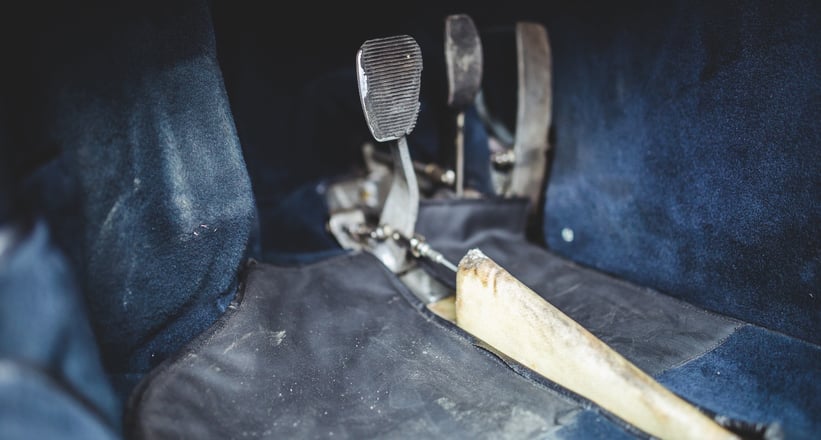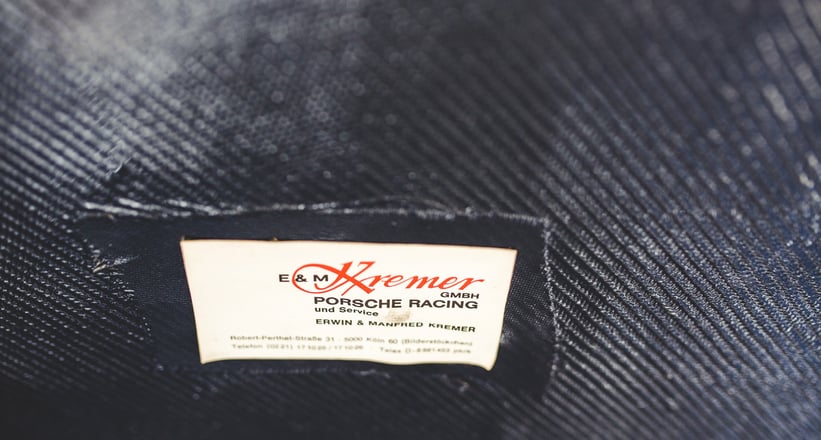 Today, the beautifully original Kremer K3 is being offered for sale by Classic Driver dealer Cartique, which is the Stuttgart-based Mercedes-Benz specialist Mechatronik's sister company focusing on other marques. It's the originality (it still wears its original paint and front tyres!) that makes it such a charming proposition – sure, it's a bit tatty around the edges, but aren't all old racing cars?
Hold on to your Ray-Bans – this is a rolling time capsule that's ready to propel the new owner back to 1979 with all the force of a nuclear rocket. It's also a wonderful embodiment of Walter Wolf's personality, once one of the most colourful characters in the motorsport world. If you had the money, why the hell wouldn't you be audacious and ask Kremer to sell you a contemporary Le Mans racer for the road? Le Mans Classic is calling – are you brave enough?
Photos: Mathieu Bonnevie for Classic Driver © 2018