2017 Aston Martin DB11
V12 | Q-Collection | One-Off | Duotone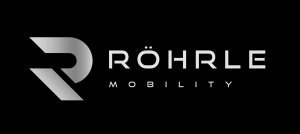 Location

Performance

609 PS / 448 kW / 601 BHP
Description
Aston Martin DB11 V12 Launch Edition | 1 of 1 Konfiguration
-Leasing / Kurzzeit-Leasing möglich
-1 of 1 Konfiguration
-Individualisierung "Q by Aston Martin"
-1. Hand
-Deutsche Erstauslieferung
-Deutsches Fahrzeug
-Unfallfrei
-Nachlackierungsfrei
-Neuwertiger Zustand
-Scheckheftgepflegt bei Aston Martin Vertragshändler
-Neupreis: 254.683,11 €
Leasing:
Geschäftskunden- oder Privatleasing über unsere Partnerbank möglich.
Bitte fragen Sie ein individuelles Angebot über unser Verkaufspersonal an.
Ihre Ansprechpartner:
Herr Röhrle: +49 7423 84978 70
Kontaktieren Sie uns gerne per WhatsApp / Viber / Telegram.
E-Mail: info(at)roehrle-mobility.de
Für Besichtigung & Probefahrt bitte vorherige Terminabsprache.
For sightseeing and test drive please make an appointment in advance by telephone.
Farben und Polster / Color and upholstery:
Exterieur / Exterior
-Primärfarbe / First Color Exterior: Individual Lackierung dreifarbig "Q Paint" in Frosted Glass Blue (blau)
-Sekundärfarbe / Second Color Exterior: Dachrahmen / Roof Pillars in Bright Anodised (silber)
-Drittfarbe / Third Color Exterior: Dach / Roof in Gloss Black (schwarz)
Sitze / Seats
-Elektrisch verstellbar mit Sitzbelüftung und Sitzheizung / Electrically adjustable with seat heating and ventilation
Interieur / Interior
-Primärfarbe Polster / First Color Upholstery: Ivory (hellbeige)
-Sekundärfarbe Polster / Second Color Upholstery: Auroa Blue (blau)
-Dachhimmel / Roof Liner: Lederbezogen zweifarbig / Leather -Duotone Nexus in Ivory & Auroa Blue
-Interieur Zierleisten / Trim: High Gloss Chopped Carbon
Felgen / Wheels
-20" 10-Speichen / 10-Spoke DB11, schwarz hochglang & glanzgedreht / gloss black & diamond cut
-Bremssättel / Brake Calipers: Spicy Red
Q by Aston Martin:
Dieses Fahrzeug wurde durch den Personalisierungsservice von Aston Martin in einer einmaligen Konfiguration ausgeliefert:
-Individualisierte Lackierung dreifarbig
-Individualisierte Farbgebung
-Individualisiertes Interior zweifarbig in "Nexus"-Absteppung
-Individualisierte Einstiegsleisten
Q by Aston Martin: "Eine Auswahl einzigartiger Extras, damit Sie Ihren Aston Martin über den Umfang der normalen Sonderausstattung hinaus noch individueller gestalten können. Die Abteilung für maßgeschneiderte Fertigung bei Aston Martin hat einzigartige Elemente entworfen, die die Kraft, Eleganz und Schönheit Ihres Aston Martin noch weiter steigern."
Highlights:
-Launch Edition
-Personalisierte Lackierung dreifarbig "Q by Aston Martin" / Three -Tone Paint "Q by Aston Martin"
-Interieur zeifarbig / Two Colour Leather Interior in "Ivory" & "Auroa Blue"
-Absteppung Sitze "Aston Martin Nexus" / Nexus Quilting
-"DB 11" Prägung in Kopfstützen / "DB 11" Stitching Headvest
-Teppichfarbe / Carpet in "Caspin Blue"
-Lenkrad / Steeringwheel in "Auroa Blue"
-Dachhimmel zweifarbig lederbezogen in "Nexus" Absteppung/ Leather Roof Liner Duotone in Nexus
-Interieur Trim / Interior Trim in "High Gloss Chopped Carbon"
-Gurte / Seat Bealts in Spicy Red
-Satin Silver Jewellery Pack
-Auto Park Assistent
-Bremssättel / Brake Calipers in Spicy Red
-Dark Exterieur Finisher Pack
-Steinschlagschutzfolie
-Interieur / Interior Black Pack
-Sitzbelüftung / Ventilated Seats
-Motorhaube Lufteinlässe / Bonnet Blades in Dark
-Extetrieur Zierleisten / Exterior Trim in Gloss Black
-Bang & Olufsen Soundsystem "Beosound"
-Seitliche Schriftzüge / Side Bages "V12"
Unser Service:
-Leasing / Kurzzeit-Leasing über unsere Partnerbank
-Maßgeschneiderte Finanzierung ohne Anzahlung über unsere Partnerbank
-Premiumgarantie der CarGarantie
-Bundesweite Auslieferung
-Inzahlungnahme Ihres Sportagen
-Professionelle Vermarktung Ihres Sportwagens oder Klassikers
-Kurzzeitkennzeichen (5 Tage)
-Export-/Ausfuhrkennzeichenkennzeichen
-Zollanmeldung
Eingabefehler, Änderungen, Irrtümer und Zwischenverkauf vorbehalten. Die gemachten Angaben in unseren Anzeigen, im Internet, auf Preisschildern und Bildern sind unverbindliche Beschreibungen und dienen nicht als zugesicherte Eigenschaften. Der Verkäufer übernimmt keine Haftung für Tipp- und Datenübermittlungsfehler.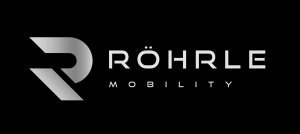 ---

Contact Person
Kontaktperson
---