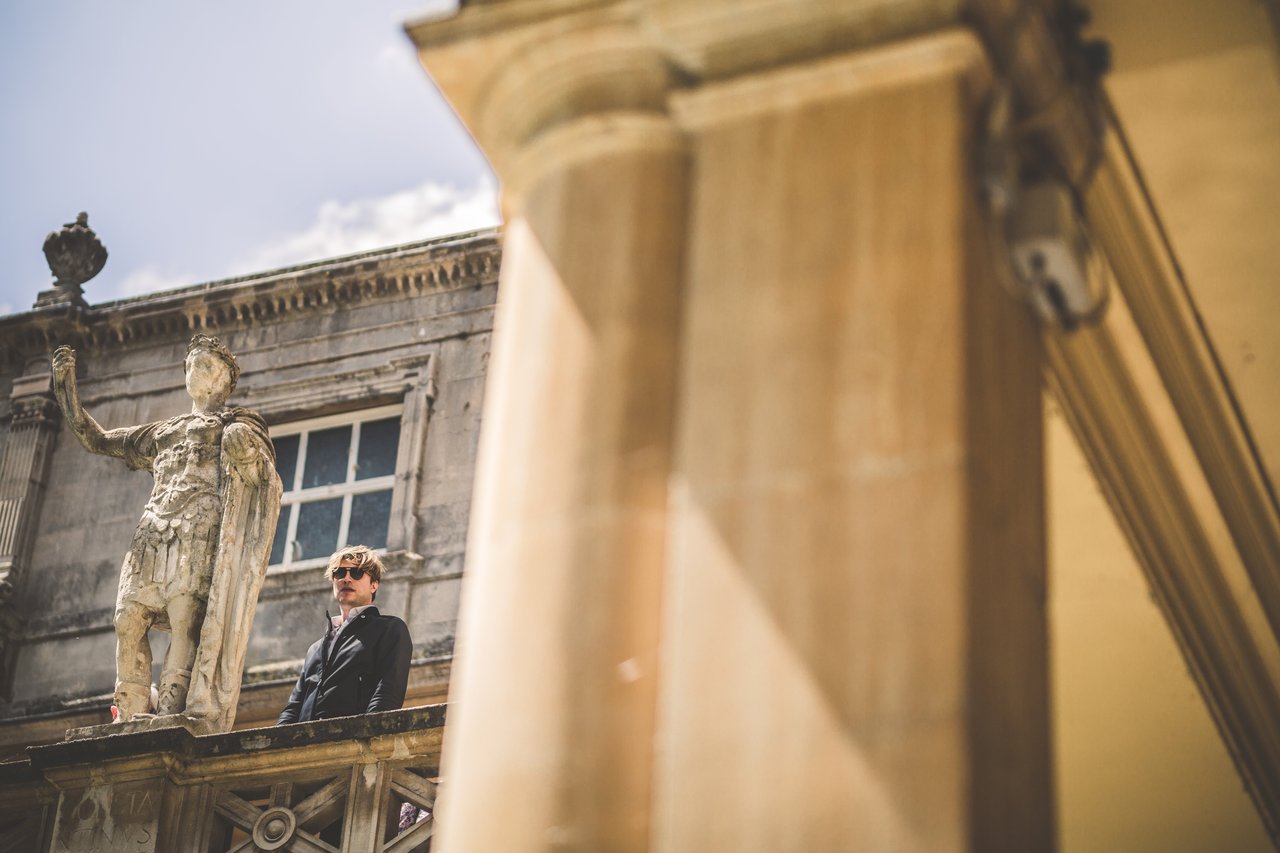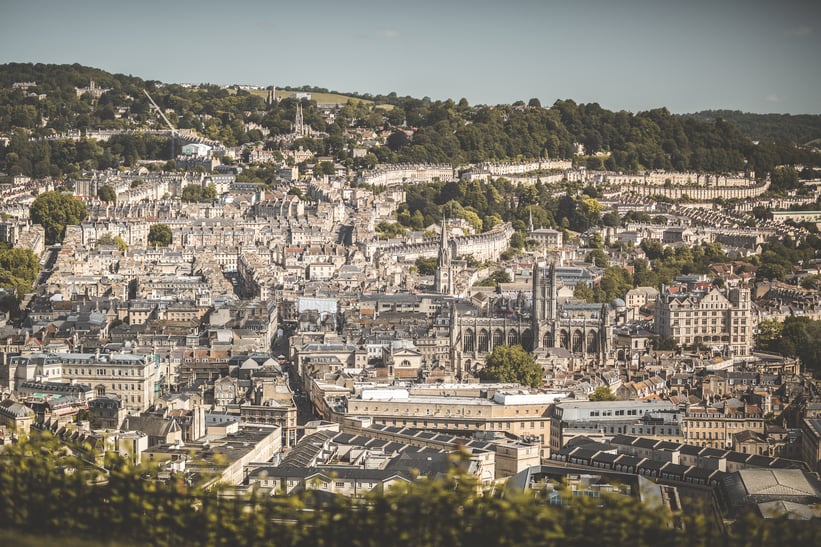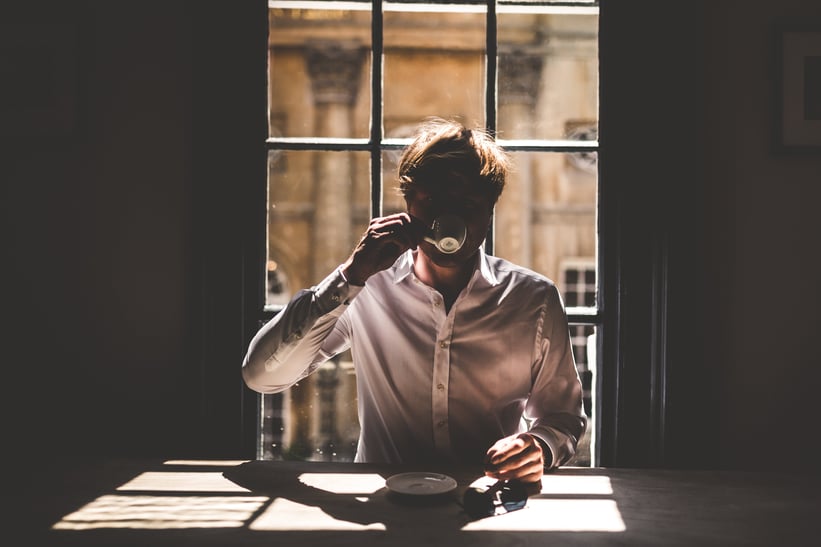 The second day of our road trip to the British Riviera began in Alexandra Park, high above the historic city of Bath. From there, even the Aston Martin struggled to steal the limelight from the spectacular vista in front of us. The sprawling town, built almost entirely from the sand-coloured 'Bath Stone', looked as though it was cradled by a blooming forest.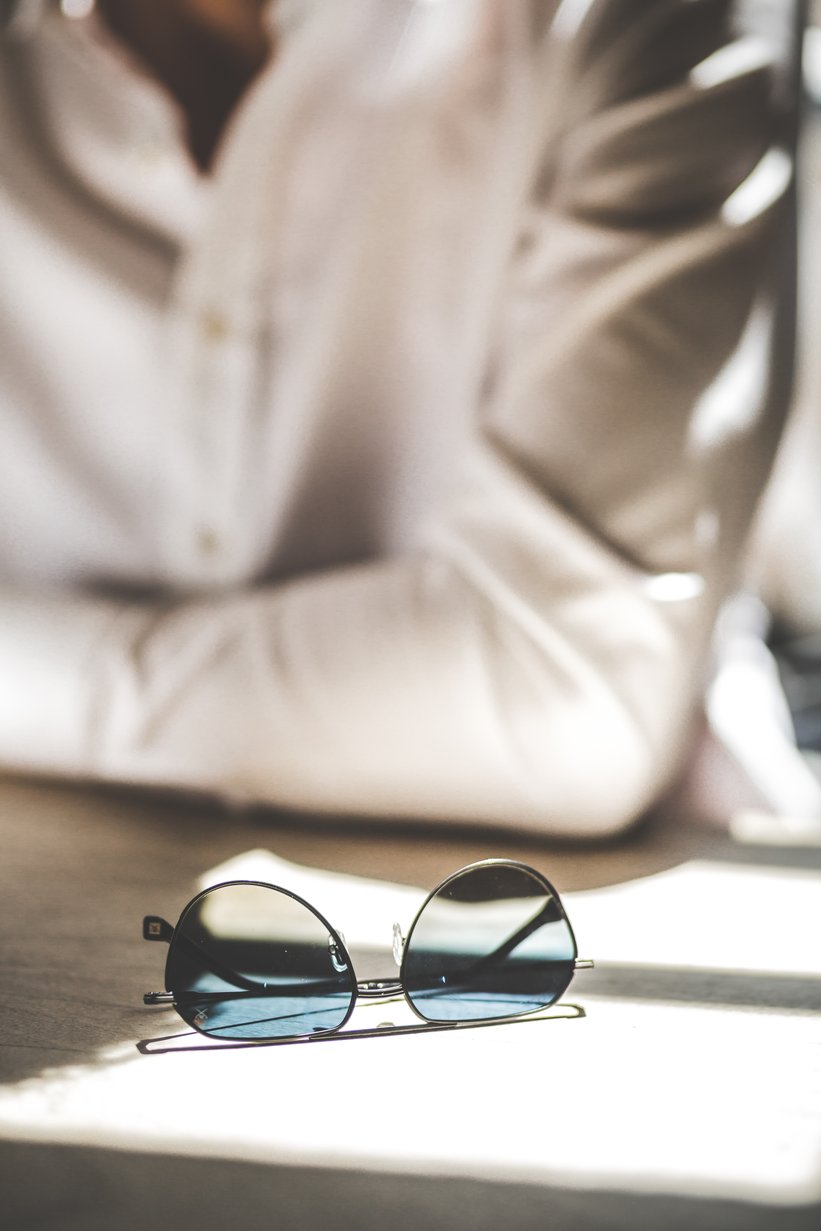 We fired up the DB11 and headed down towards the city centre. Bath is definitely a city best traversed by foot, so we left the car to bask in the morning sunshine. From the quirky shops and stalls selling items you never knew you needed to the staggering Roman architecture that greets you, quite literally, at every turn, Bath is a truly vibrant city. Naturally, we had to visit The Roman Baths, a beautifully preserved public bathing complex dating back to 60–70 AD.
But enough of the sightseeing – we wanted to arrive on the British Riviera in time to enjoy the last of the day's sun, so we hopped back into the Aston and headed south. Needless to say, the car's inherent Grand Touring capabilities came to the fore – long distances in this car are a doddle.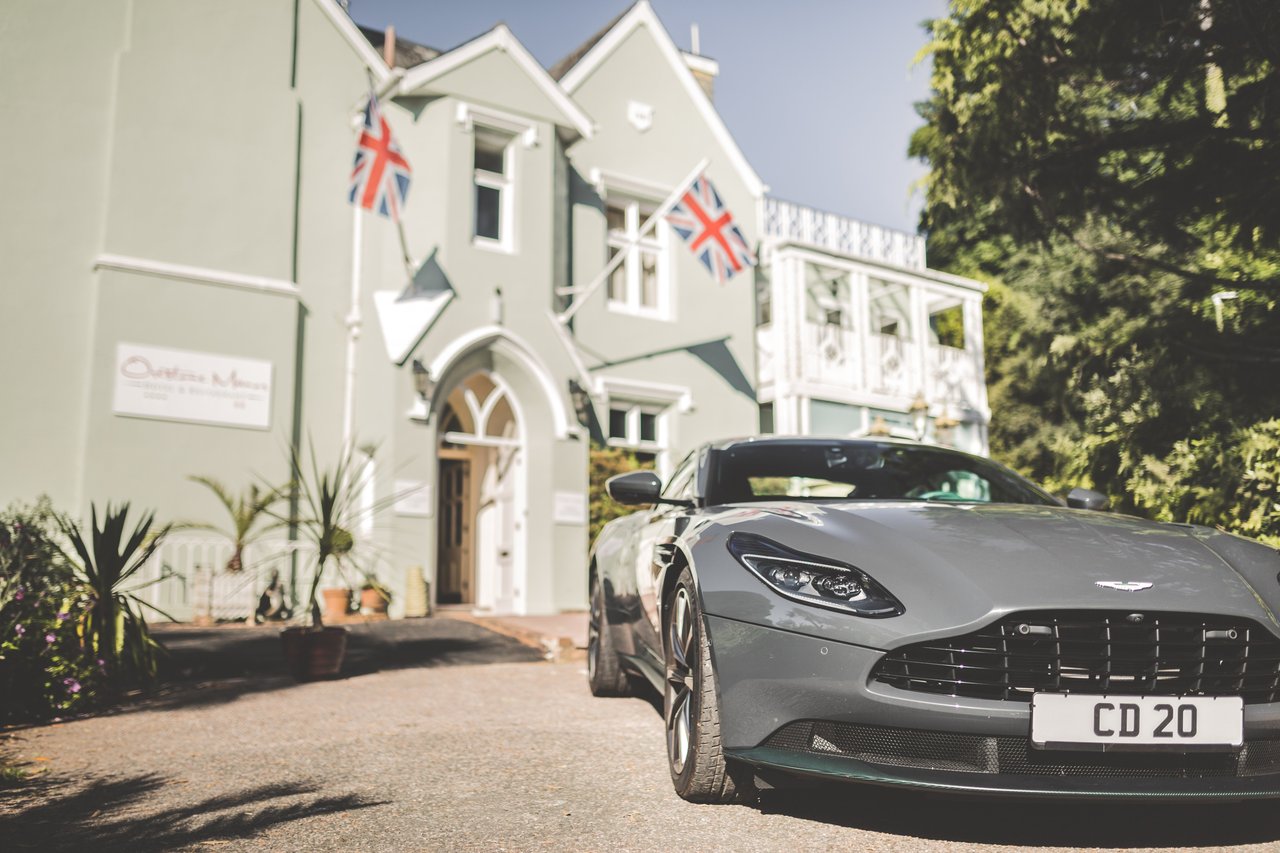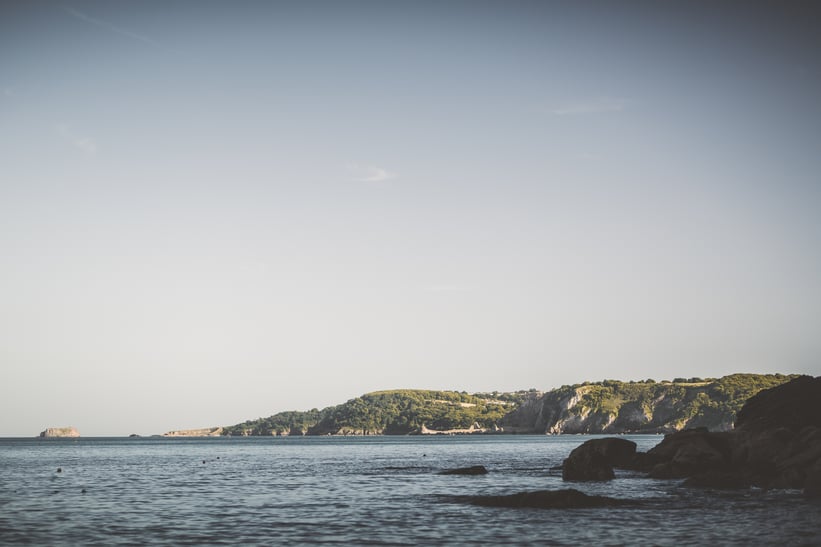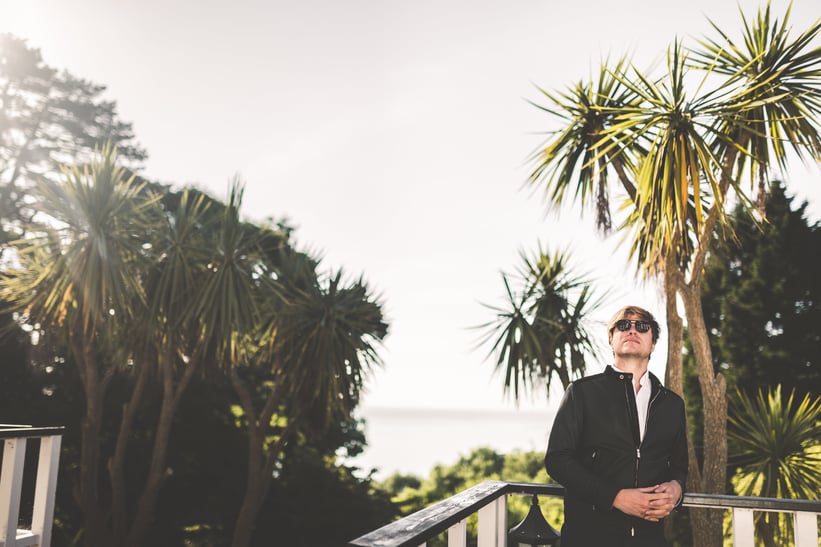 Our overnight destination was Orestone Manor, a Georgian manor house nestled in the tiny coastal village of Maidencombe, just a stone's throw from Paignton. The history-steeped house once belonged to the narrative painter John Callcot Horsley, who, perhaps most notably, designed the very first Christmas card.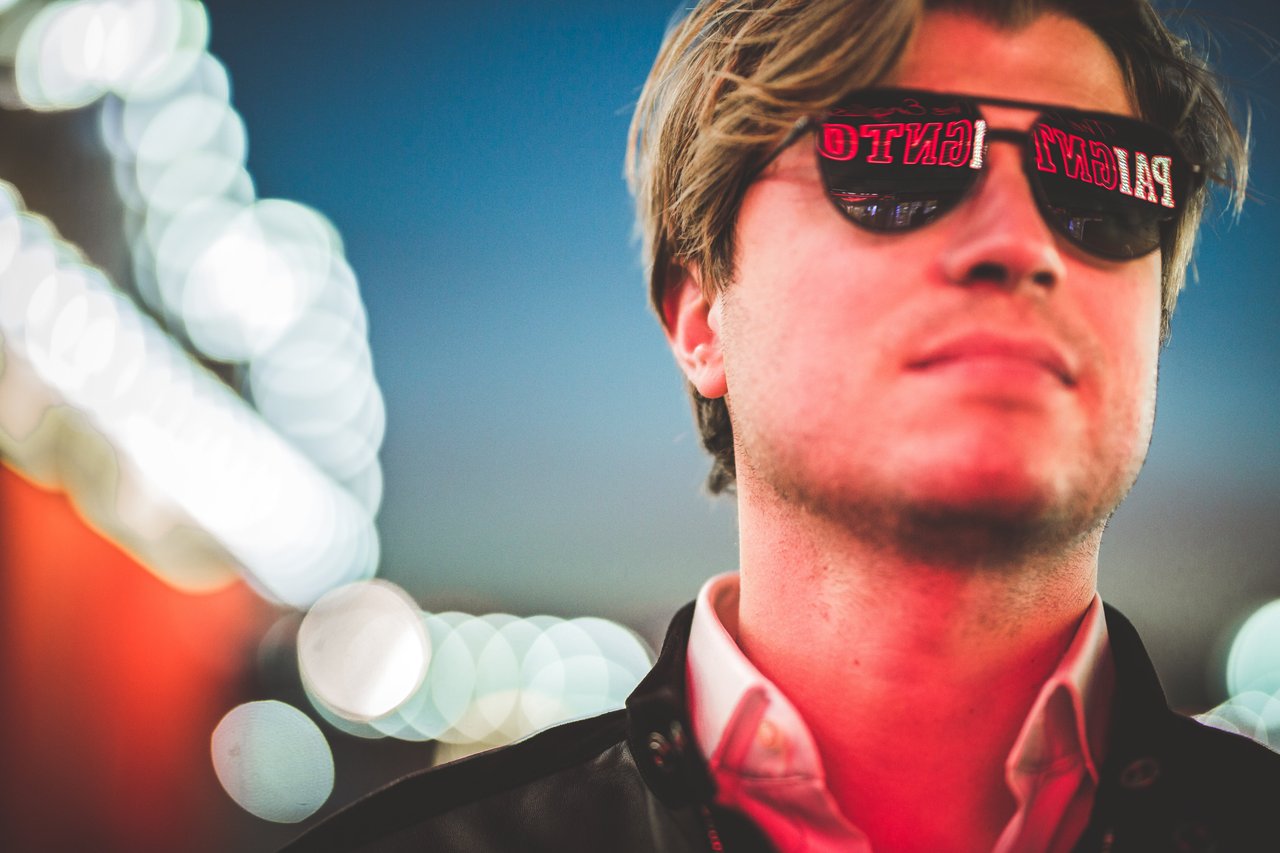 After a late-afternoon coffee on the terrace, from where the spectacular view of the ocean peaks through the surrounding trees, we couldn't resist driving to Paignton pier and trying our luck in the noisy and neon-lit arcade. Suffice to say, the door pockets of the DB11 were not overflowing with coins on the journey back to Orestone Manor.
Photos: Robert Cooper for Classic Driver © 2018