Find out what Aston Martin Q can do for you
Within MI6, M provides the guidance, while Q provides the fun, with gadgets personalised to 007's tastes (i.e. a remote bomb detonating Omega Seamaster 300). After its launch in 2012, Q by Aston Martin will highlight some of its own personalisation capabilities with a DB11 on display in Geneva...
Q: Were you expecting an exploding pen? We don't really go in for that anymore.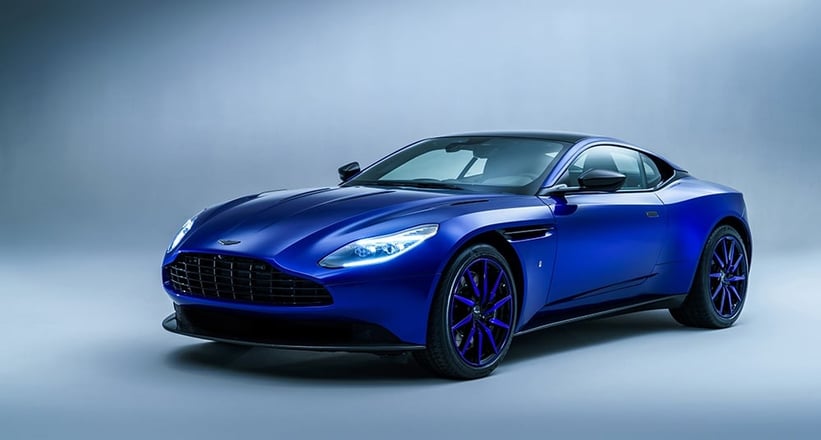 The Q by Aston Martin program provides customers a unique opportunity to customise their car to their own specific tastes. Whether one wants a one-of-a-kind colour or a completely one-off car, the Q program can accommodate any request, delivering almost unlimited opportunities through enhanced levels of design and customer interaction. A DB11 will be displayed at the Geneva Motor Show to promote the new enhancements provided by the Q division, wearing such unique options as the exclusive Zaffre Blue colour, an Obsidian Black Semi-Aniline leather interior, headrests embossed with the Q by Aston Martin logo, carbon fibre details, and matching four-piece luggage — a small offering from the vast services the Q program provides.
Photos: Aston Martin
A wide range of Aston Martins can be found in the Classic Driver Market.