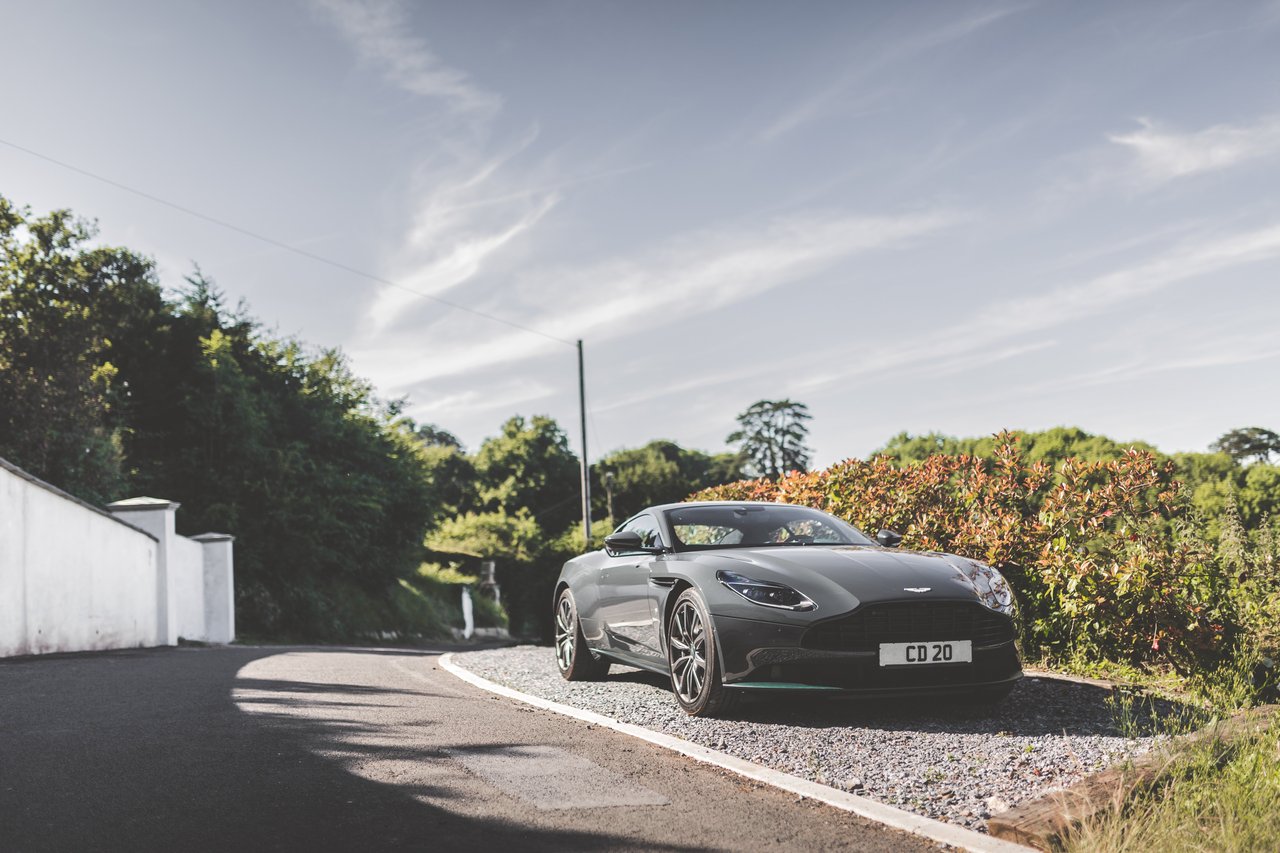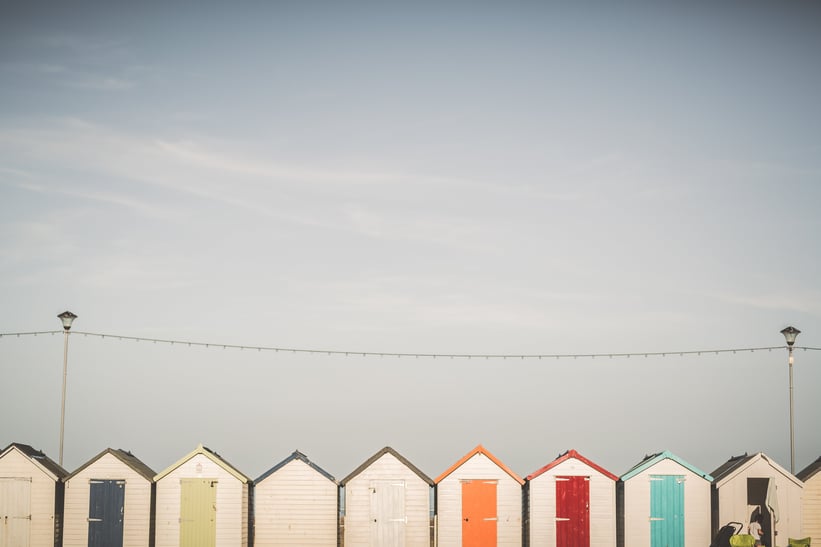 Against the undulating grassy fields, exposed cliff faces, and turquoise ocean that was just a few shades darker than the cloudless sky, the DB11 Classic Driver Edition looked simply outstanding.
It seemed that the brighter the sunshine got, the greener the Classic Driver Grey paintwork became. And while in lower light the satin green carbon-fibre trim looks almost black, beneath the midday sun, it just popped to the point that it became the very first thing to draw your eye when you looked at the car.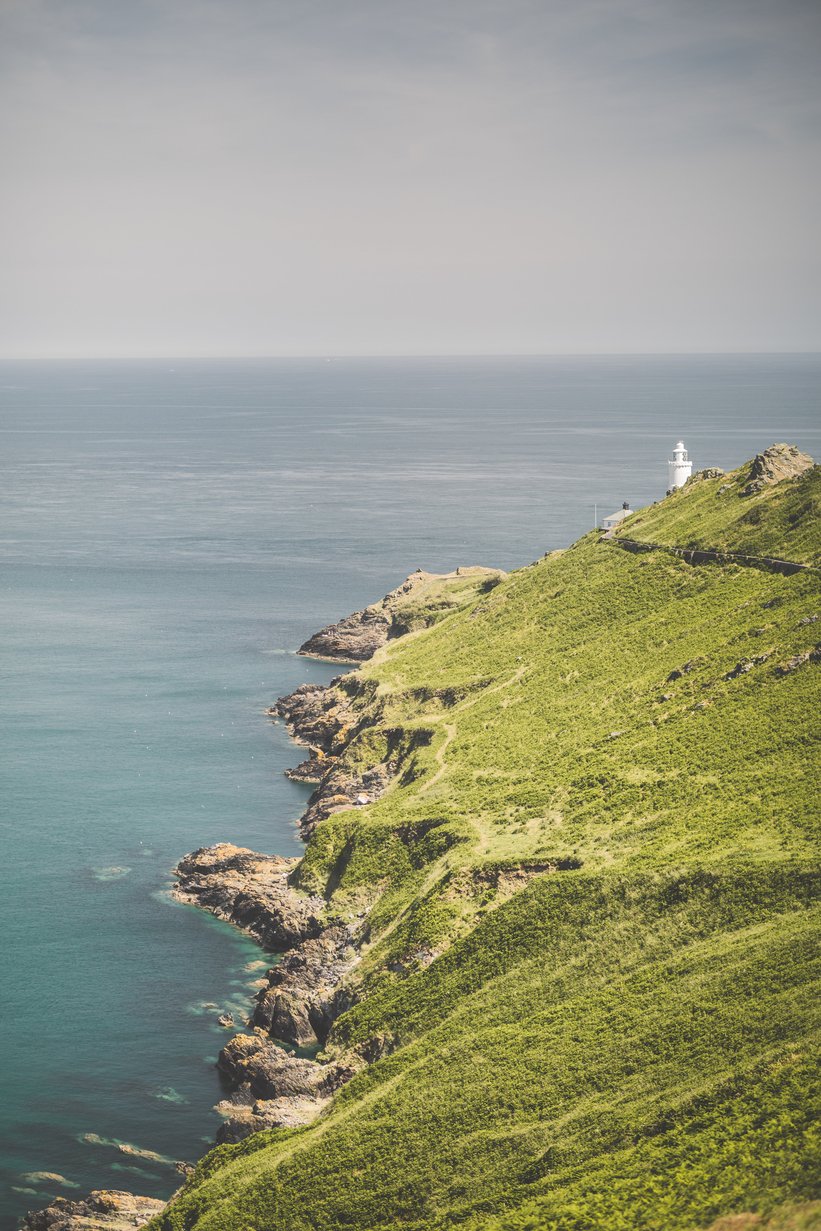 It was on these twisty B-roads that the V8's dynamic abilities came to the fore – it was light on its toes and at no point did we miss the extra grunt of the V12 model. Some of the narrower roads did make us realise quite how wide those rear haunches are, however. There were certainly a few 'breathe in!' moments.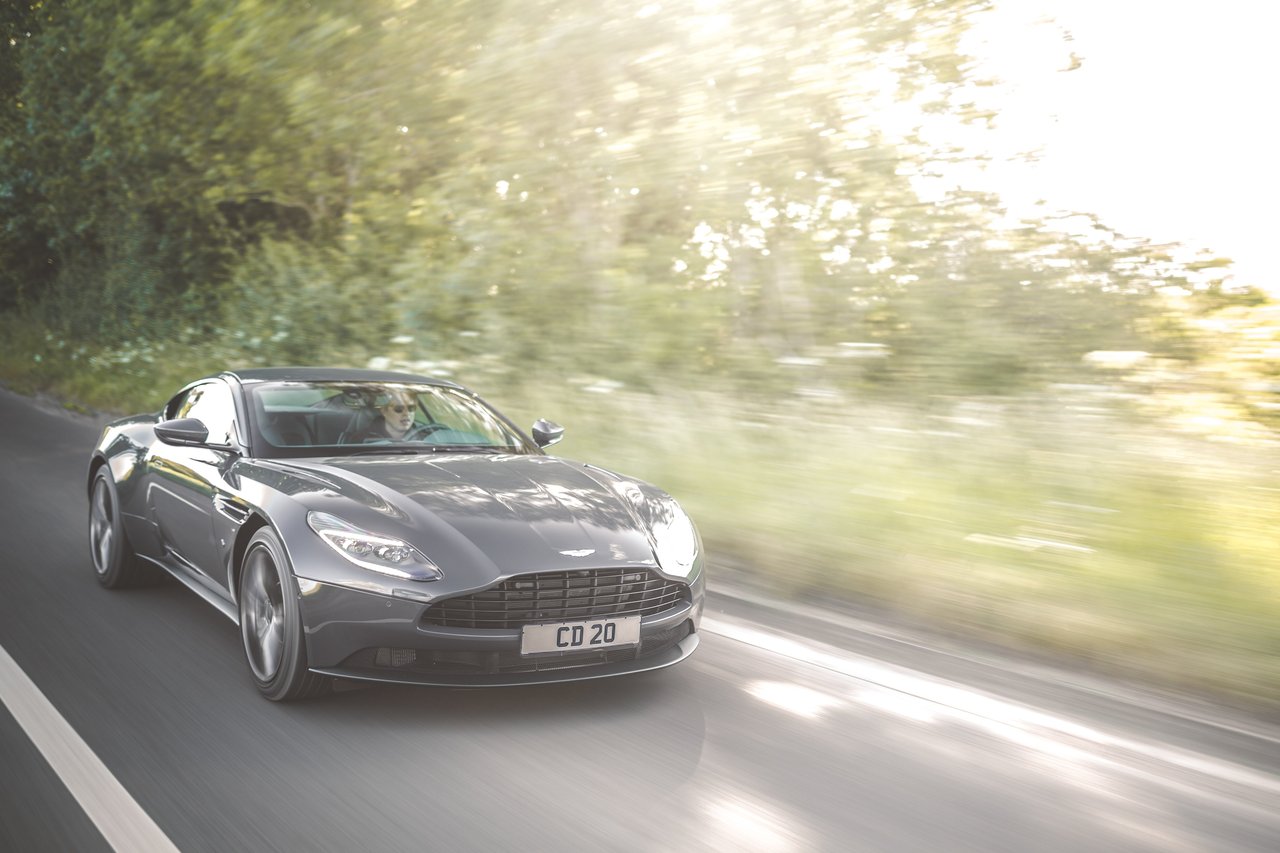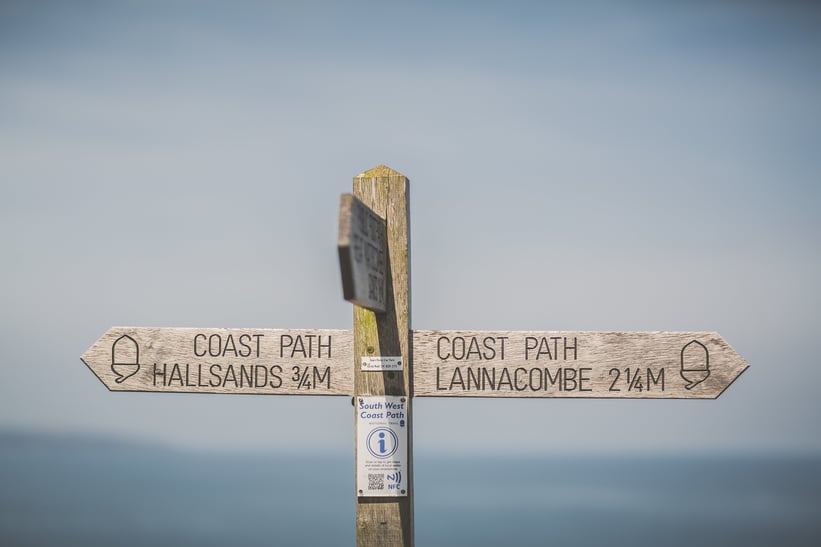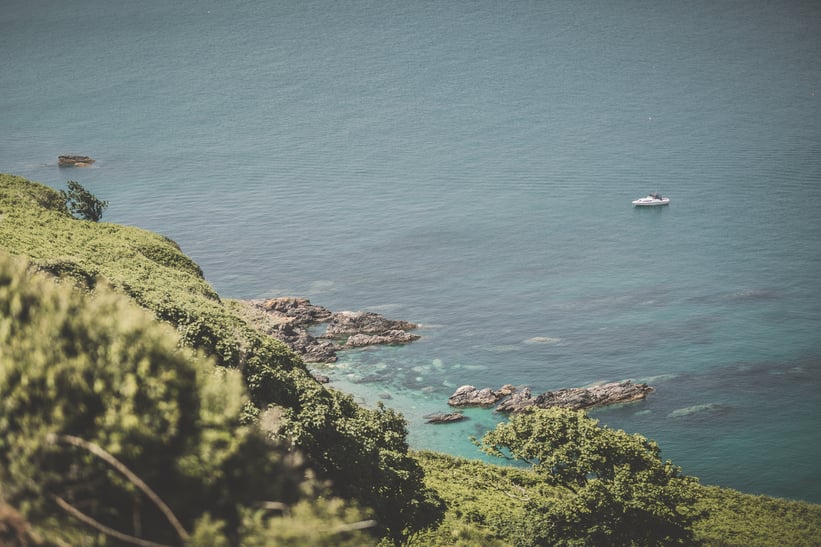 The monumentally pretty coastline just south of the British Riviera was truly something to behold. From the vast expanses of beach at Blackpool and Slapton Sands to the quaint harbour town of Kingswear and the jagged cliff faces that lead to the Start Point lighthouse, the coast of Devon begged the question why we need to go on holiday abroad at all? It is simply stunning.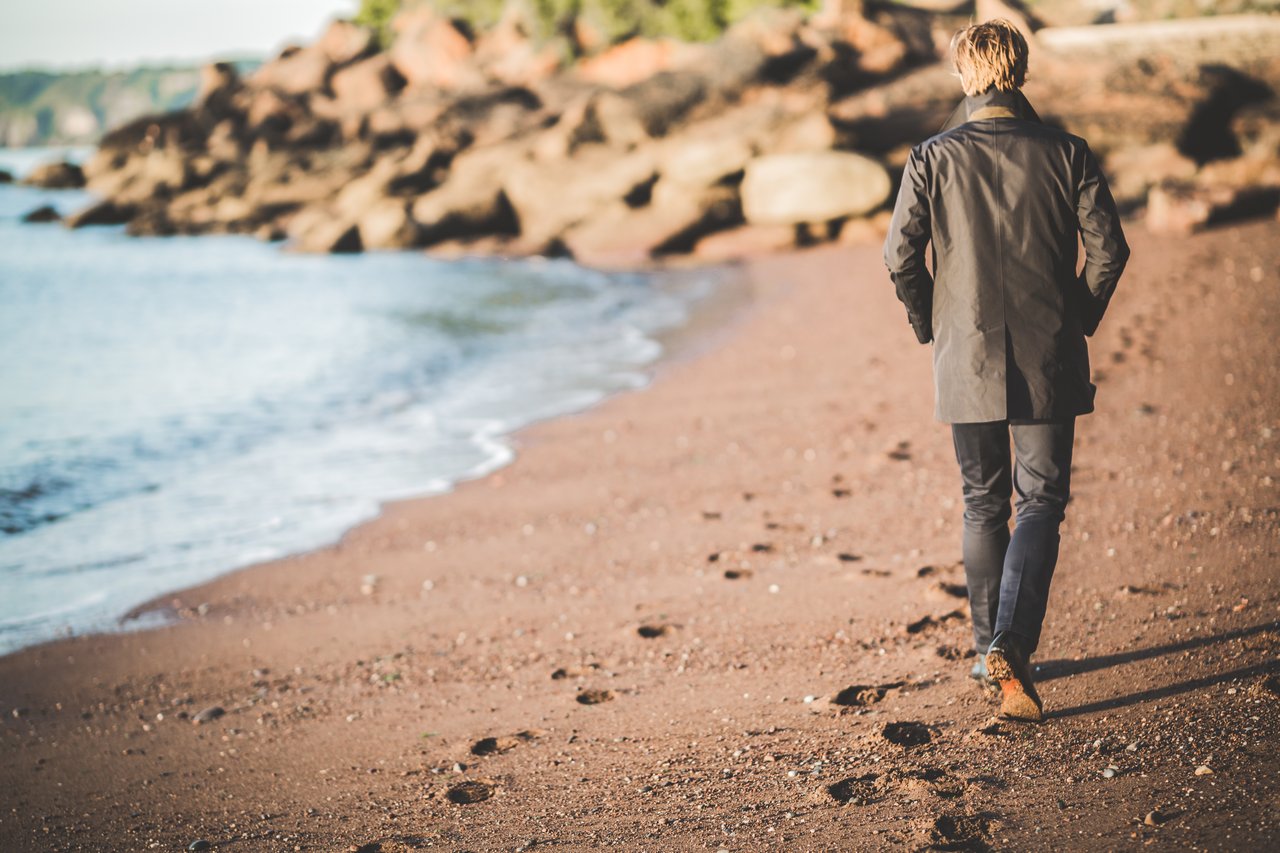 We decided to end our journey at what we found to be our favourite location on the British Riviera – Maidencombe Beach. From Orestone Manor high above the beach, a narrow road snakes down towards a tiny car park, from where you must continue to descend towards the beach on foot.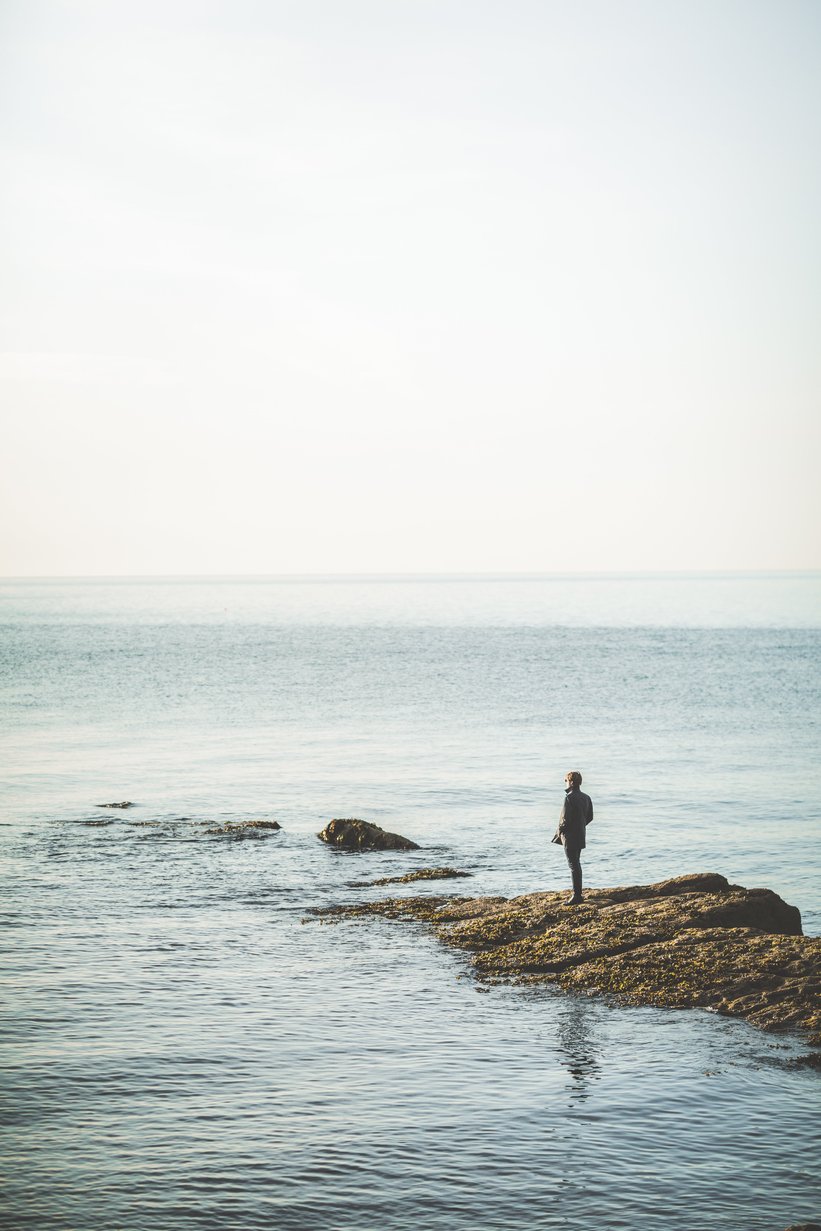 Once you've negotiated the steep stairs and the dangerously slippery rocks, however, you're greeted by perhaps the most beautiful cove in the world. Forget Koh Phi Phi in Thailand or Bondi Beach in Australia – give us the crystal-clear water and dark red sands of Maidencombe any day of the week.
An idyllic and intimate place of complete serenity, for once we were happy not to hear the V8 growl of the Aston Martin, but rather the waves gently lapping against the shore.
Photos: Robert Cooper for Classic Driver © 2018