1973 Porsche 911
Carrera RS 2.7 Nachbau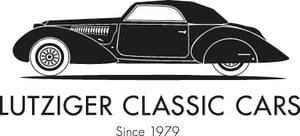 Location

Performance

210 PS / 155 kW / 208 BHP
Description
Porsche 911 Carrera RS 2.7 replica
First registration 04.1974
Swiss delivery
Swiss road registration
The Porsche 911 Carrera RS 2.7 offered here was professionally rebuilt about 35 years ago, from scratch with countless hours of work. The basis was an original 911 S chassis, the engine is an original 911 Carrera 2.7 type 911/83 with 210 hp and Bosch ram pump, 915 5-speed gearbox. The oil tank is also from the 2.7 RS with thermostat attached. The car has a limited slip differential and turbo front brakes, rear brakes and suspension are from the Carrera. Roll bar in the back bound in leather. Since and with the conversion until today about CHF 200'000.- have been invested in this car, very many receipts available.
Since 16 years this Porsche 911 Carrera 2.7 RS is in our ownership and was also 15 years with the last owner, who participated in various events and meetings for a long time. Recently (2023) the engine was completely overhauled by Porsche specialists. Freshly tire the 911 Carrera 2.7 RS is ready for you and new adventures.
Errors, mistakes and prior sale reserved.
More detailed pictures of this Porsche 911 Carrera RS 2.7 can be found on our homepage www.lutziger-classiccars.com
GERMAN:
Porsche 911 Carrera RS 2.7 Nachbau
Erstzulassung 04.1974
Schweizer Auslieferung
Schweizer Strassenzulassung
Der hier angebotene Porsche 911 Carrera RS 2.7 wurde vor ca. 35 Jahren professionell, von Grund auf mit unzähligen Arbeitsstunden neu aufgebaut. Als Basis diente ein originales 911 S Chassis, der Motor ist ein originaler 911 Carrera 2.7 vom Typ 911/83 mit 210 PS und Bosch Stempelpumpe, 915er 5-Gang-Getriebe. Der Öltank ist ebenfalls vom 2.7 RS mit angebautem Thermostat. Das Auto hat ein Sperrdifferenzial und Turbobremsen vorne, die Bremsen hinten sowie das Fahrwerk sind vom Carrera. Überrollbügel hinten in Leder eingebunden. Seit und mit dem Aufbau wurden bis heute rund CHF 200'000.- in dieses Fahrzeug investiert, sehr viele Belege vorhanden.
Seit nun 16 Jahren befindet sich dieser Porsche 911 Carrera 2.7 RS in unserem Besitz und war davor ebenfalls 15 Jahre beim letzten Besitzer, welcher damit lange Zeit an diversen Events und Meetings teilnahm. Jüngst (2023) wurde der Motor von Porsche-Spezialisten komplett revidiert. Frisch bereift steht der 911 Carrera 2.7 RS für Sie und neue Abenteuer bereit.
Irrtümer, Fehler und Zwischenverkauf vorbehalten.
Weitere, detaillierte Bilder von diesem Porsche 911 Carrera RS 2.7 finden Sie auf unserer Homepage www.lutziger-classiccars.com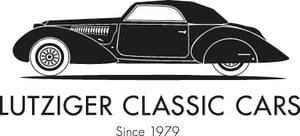 ---

---