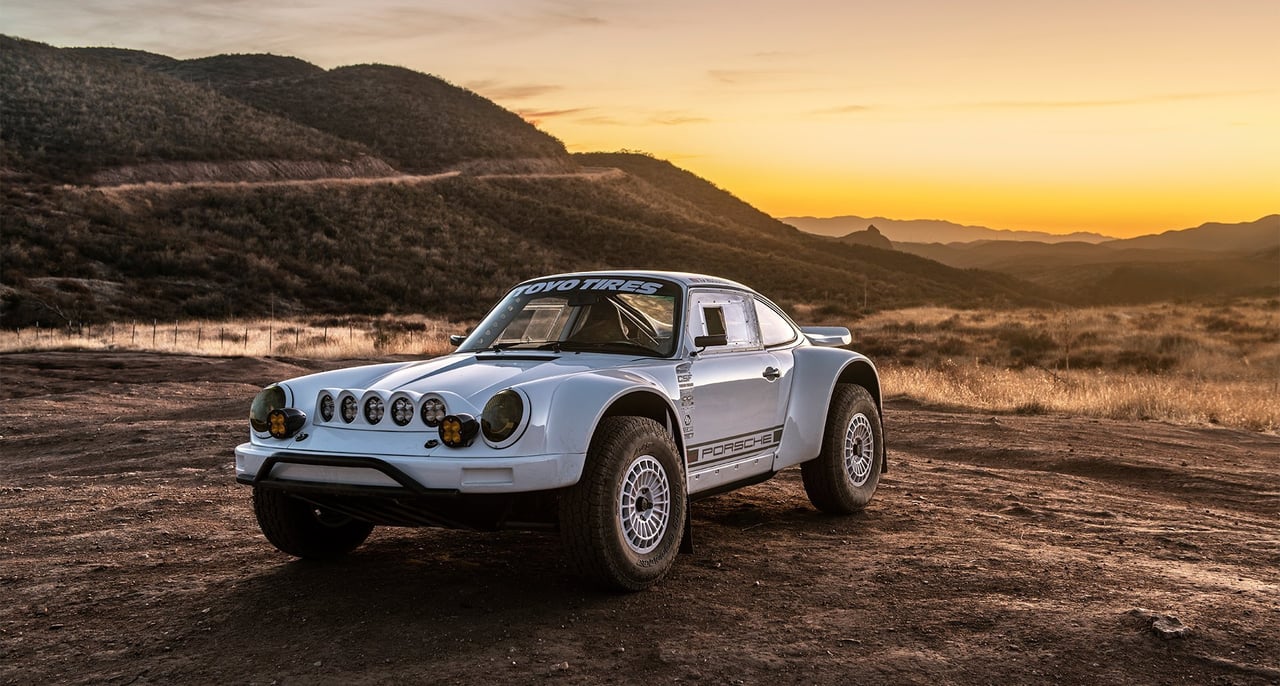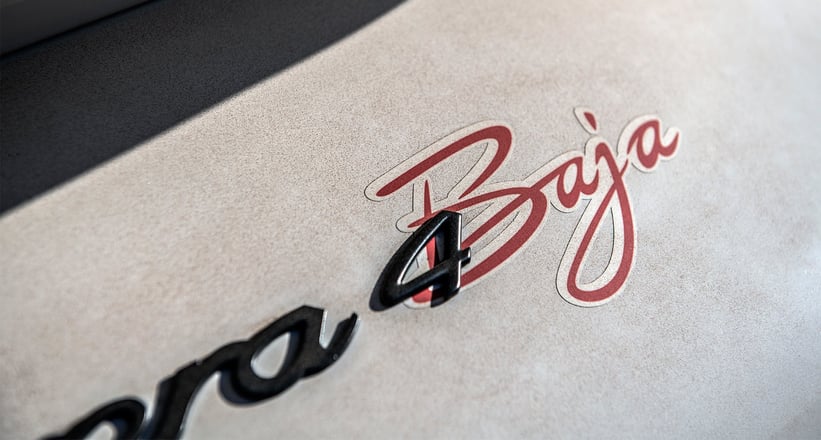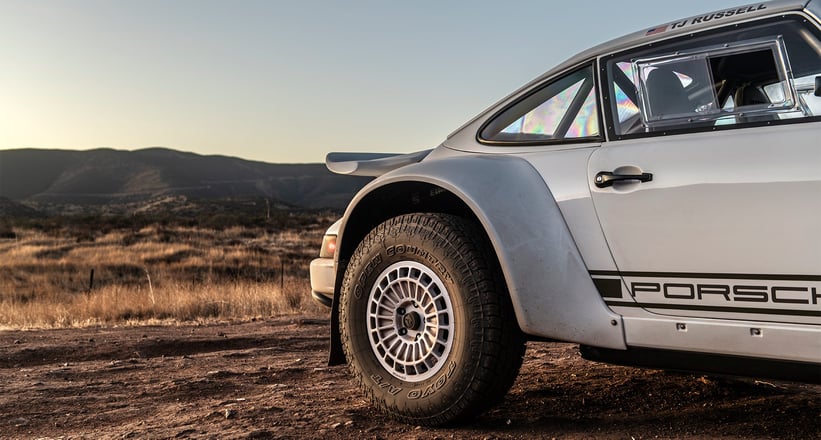 When 'Quick Vic' Elford persuaded Porsche's racing director and public relations manager Huschke von Hanstein to lend him a 911 to enter the Tour de Corse in 1966, few could have anticipated the legacy the perennial sports car would (and continues to) forge in the competitive arena. From day one, Elford proved the 911's off-road prowess and in its various guises, the car continued to be a force to be reckoned with in rallying right up until the 1980s, when the Works-entered 953 and 959 won the gruelling Paris Dakar in 1984 and 1986, respectively.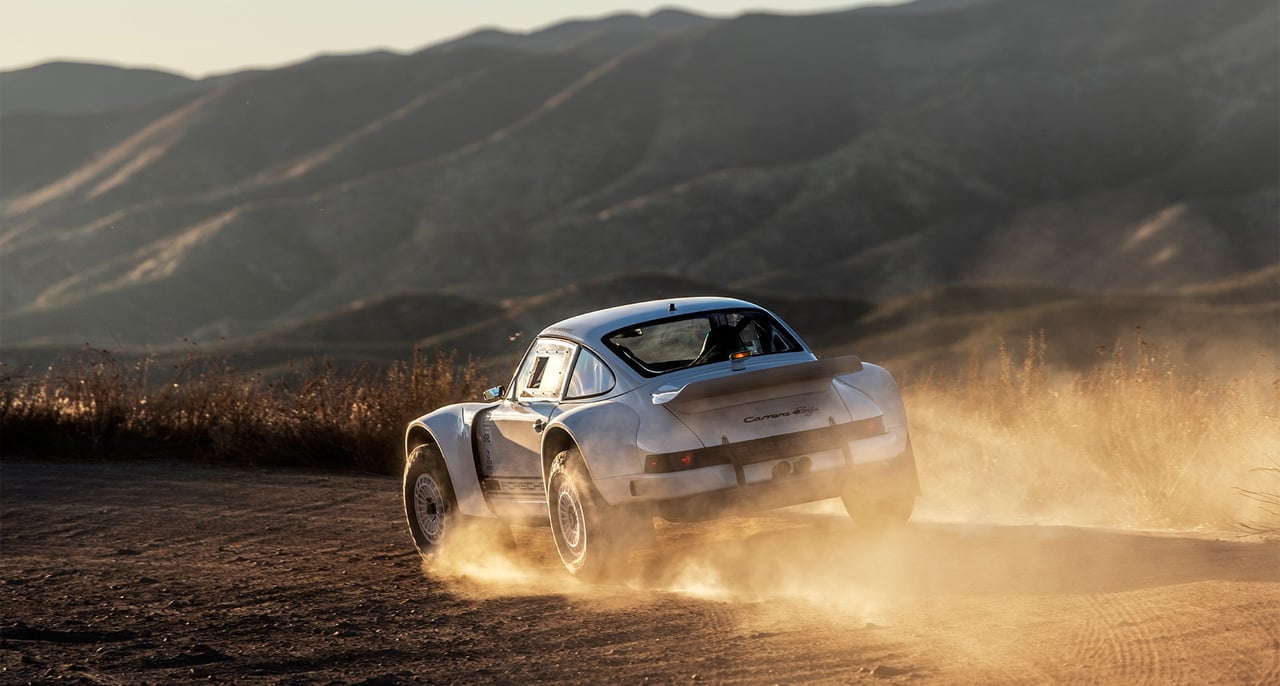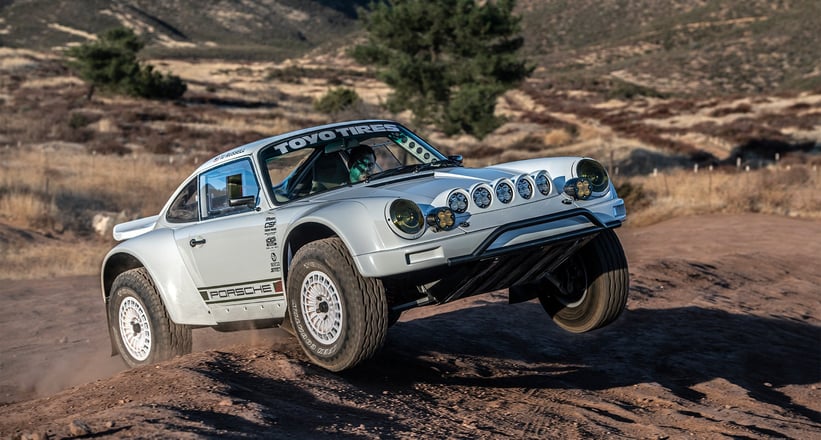 But what if the factory had continued its off-road efforts into the 1990s and had a stab at transforming the 964-generation 911 into a high-riding, sliding, dirt-demolishing monster? Fortunately, TJ Russell of the Southern California-based workshop Russell Built Fabrication asked the same question. And instead of ruminating on the idea of the car's existence, he decided to go out and build it. Ladies and gentlemen, this is the 650,000-US-dollar Baja 911, billed to be the ultimate air-cooled off-road Porsche. And we can well believe it.
While the fundamental shape of the standard 964 is just about visible, if this car had emerged from the factory in Stuttgart, we'd probably have wondered what Porsche's engineers had been smoking. It's hilariously mad. Widened by 14 inches and lengthened by three to increase stability, the Baja 911 is an imposing beast, particularly with that dazzling array of yellow-tinted spotlights up front. And with its vast 12 inches of suspension travel and 13.5 (!) at the back, it looks like it's poised to pounce at any moment.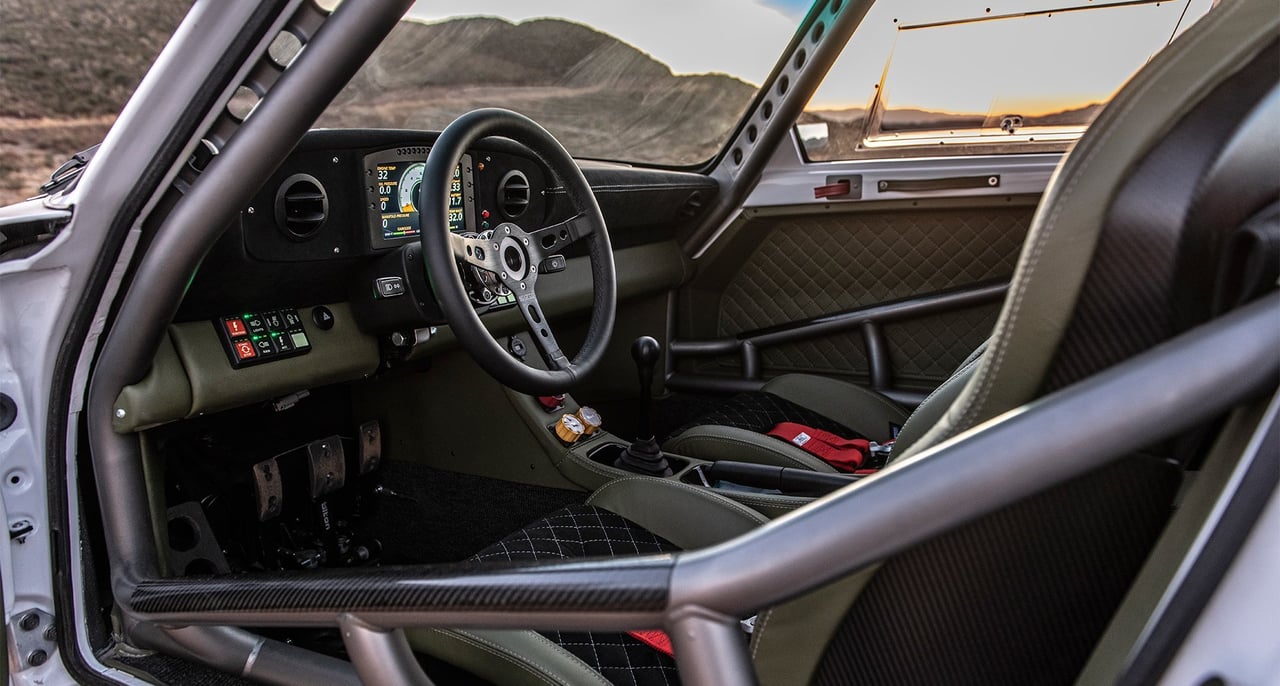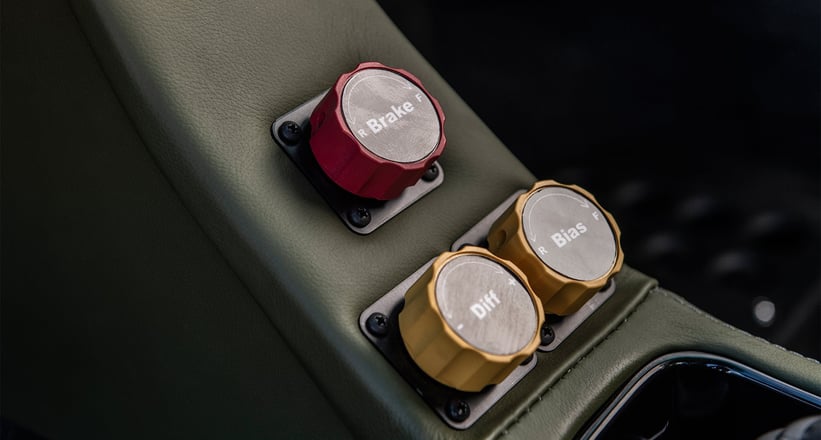 It also looks as though it could handle quite literally any terrain you could throw at it, from jagged ice fields in the Arctic to dusty dunes in the Sahara and everything in between. No expense has been spared when it comes to the underpinnings of the Baja 911. The chassis and suspension have been strengthened with aircraft-grade components, the factory 3.6-litre flat-six has been bored out to 3.8 litres by Rothsport Racing and fitted with custom-built internals and wheels shod with huge knobbly Toyo tyres.
It's light, too – in replacing the factory steel panels with those made from composite materials, there's a hefty 181kg reduction in weight from 1,450kg to 1,270kg. Coupled with the uprated engine that produces 365HP and 310lb ft of torque and the Carrera 4 drivetrain and you've got a car that's not only got sufficient power but also strong reliability. And everyone knows that to finish first in a endurance rally, first you have to finish.
The interior, which can be specified in spartan race or luxury road trim, is nothing short of a triumph, either. It's fully insulated, too, meaning that after days in the Kenyan desert, you'll be neither deaf nor heat exhausted. That there are Singer levels of detail and finish here is of no surprise given TJ Russell used to work with the cult Californian customisation company.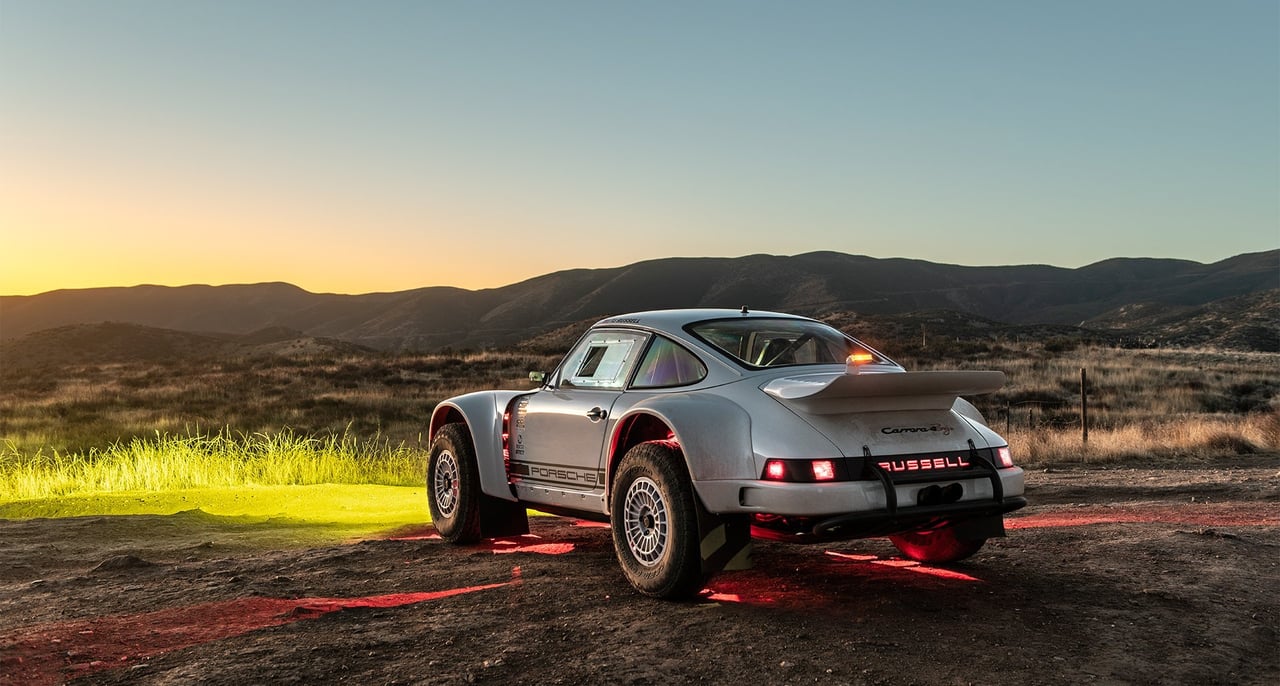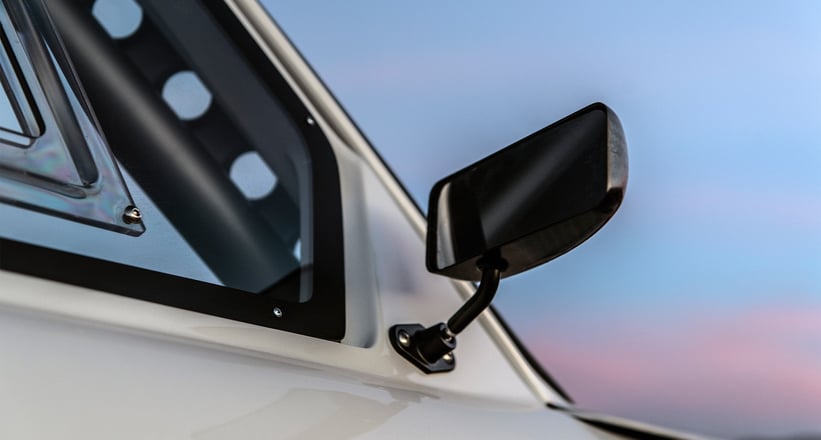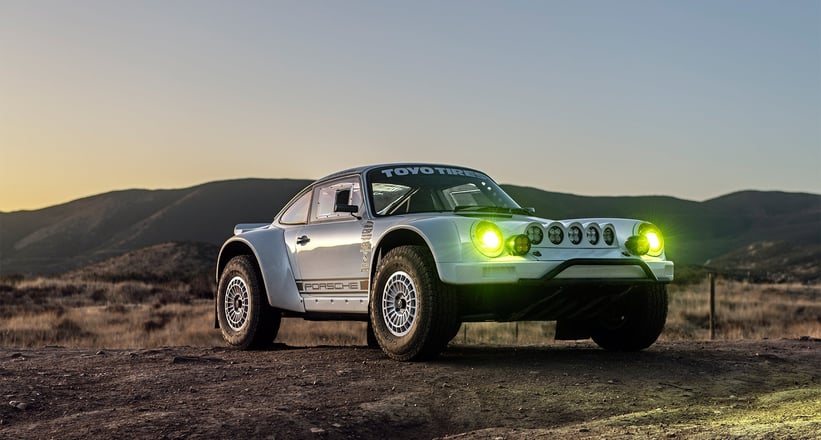 Russell Built's Baja-ready Porsche arrives at a perfect point for many diehard Porschephiles. A market-wide shift in demand for classic cars that can be easily enjoyed, be it on the road or at any of the ever-growing number of events around the world, has bumped these heavy-duty 911s to the top of many enthusiasts' wish lists. And rightly so – we've long had the feeling that the days of scrupulously inspecting spotless classics at glitzy concours events are numbered and that the onus is definitely back on usability.
And what could be more rewarding than tackling one of the most physically and mentally challenging endurance rallies on the planet with arguably the greatest sports car of all time? We wonder if Vic Elford had a sense of the sheer gravity of his achievement when he crossed the line to win the Rallye Monte-Carlo in 1967? To him, we all owe a debt of gratitude.
Photos: Drew Phillips © 2019