Originally owned by the Hoonigan Will Roegge, this 1984 Porsche 911 Carrera 3.2 was bought around 12 months ago by Andy Kilcoyne of Kelly-Moss, the renowned Wisconsin-based Porsche specialist whose workshop happens to be located opposite a frozen lake where Roegge and Larry Chen shot one of their popular videos.
The rough gets going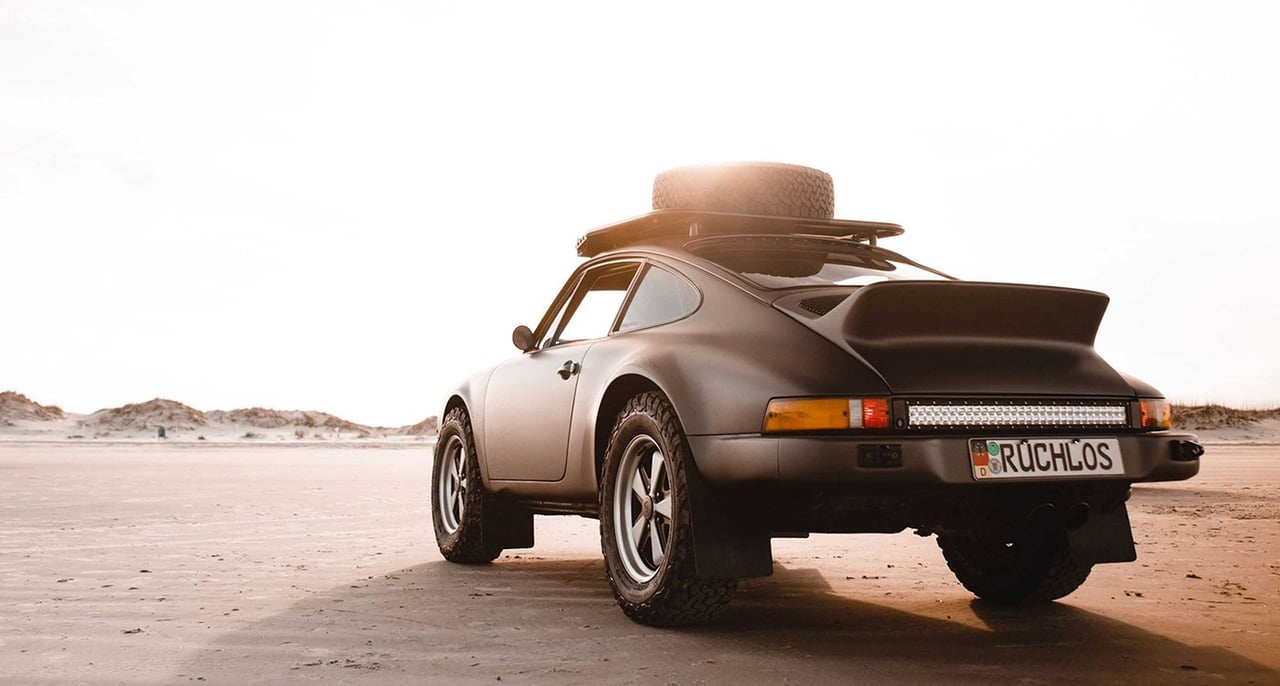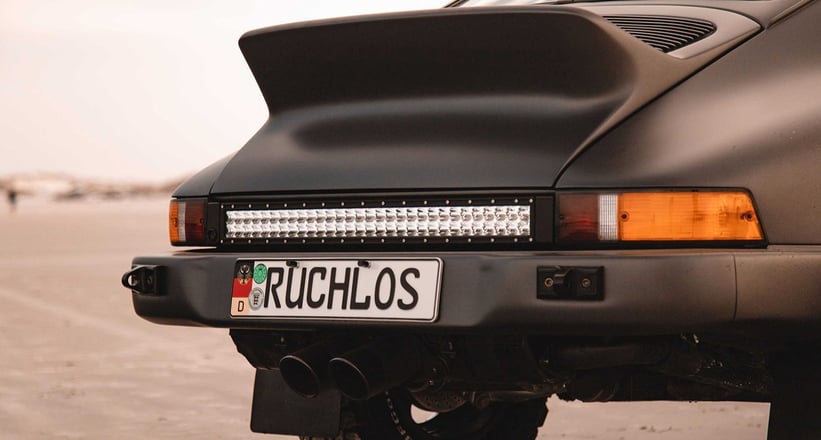 Ultimate safari specification – i.e. all the modesty and understatement of a classic Porsche 911, but with over-the-top mechanicals suited to the harshest of terrain – was the goal from the outset and Kilcoyne and his team stopped at nothing to get there.
Over the course of 10 months, Willy (as it became affectionately known) received countless modifications and upgrades including enlarged wheel wells, a carbon-Kevlar roof, a Kelly-Moss-built 3.4-litre engine kicking out 340HP, entirely reinforced suspension componentry and six-pot Brembo brakes, to name just a few. A reflection of Kilcoyne's subtle tastes, Willy is now up for sale, listed at 375,000 US dollars. Click here to give the matte-black Safari 911 a loving new home.
Photos: Kelly-Moss