1975 Porsche 911 "G"
Carrera 3.0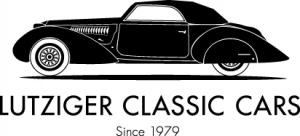 Location

Performance

200 PS / 148 kW / 198 BHP
Description
Porsche 911 Carrera 3.0
First registration 10.1975
Model 76, J-series with galvanized bodywork
Matching numbers
Swiss road registration with veteran entry
The Porsche 911, also known as the Nine-eleven or just the Eleven for short, is Porsche's most famous sports car and is considered the epitome of the brand.
The 911 is a typical sports car. It is powered by a 6-cylinder boxer engine in the rear. With the rear-engine design, the 911 continues a classic design principle already found in earlier Porsche developments.
In the past, the Porsche 911 was successfully used as a racing car in the World Sports Car Championship and the German Racing Championship. Today, 911-based race cars are mainly used in one-make cups such as the Carrera Cup.
The 911 S and Carrera 2.7 models were discontinued in the 1976 model year, replaced by the 911 Carrera 3.0.
While the predecessors were still equipped with a mechanical fuel injection system, the Carrera 3.0 was equipped with an electronic Bosch fuel injection system. Like all Porsches from model year 1976 on, the Carrera 3.0 received a body made of hot-dip galvanized sheet metal.
The Porsche Carrera 3.0 Coupé offered here was delivered in Austria with individual permission of 21.10.1975 (original available) in the original color platinum diamond metallic (944).
In 2010 the full restoration of this Porsche 911 Carrera 3.0 was completed - the car is in beautiful top collector condition. The body was completely rebuilt by Kainer Karosserie with about 1'000 working hours, Weitec Tuning took care of the technology. Toni Weissenböck from Weitec Tuning, Porsche specialist from Lower Austria, took care of the 911 which was driven by Walter Röhrl at the Classic Rally Vienna-Trieste. In 2011 this 911 Carrera 3.0 was imported to Switzerland as removal goods. Engine and chassis matching numbers, original board folder and owner's manual available.
Errors, mistakes and prior sale reserved.
More detailed pictures of this Porsche 911 Carrera 3.0 Coupé can be found on our homepage www.lutziger-classiccars.com
GERMAN:
Porsche 911 Carrera 3.0
Erstzulassung 10.1975
Modell 76, J-Serie mit verzinkter Karosserie
Matching numbers
Schweizer Strassenzulassung mit Veteraneneintrag
Der Porsche 911, kurz auch Neunelfer oder nur Elfer genannt, ist der bekannteste Sportwagen von Porsche und gilt als Inbegriff der Marke.
Der 911er ist ein typischer Sportwagen. Angetrieben wird er von einem 6-Zylinder-Boxermotor im Heck. Mit der Heckmotorbauweise führt der 911 ein klassisches Konstruktionsprinzip fort, das sich bereits bei früheren Porsche-Entwicklungen findet.
Der Porsche 911 wurde in der Vergangenheit erfolgreich als Rennwagen in der Sportwagen-Weltmeisterschaft und der Deutschen Rennsport-Meisterschaft eingesetzt. Heute sind Rennwagen auf 911er-Basis hauptsächlich in Markenpokalen wie dem Carrera Cup im Einsatz.
Im Modelljahr 1976 entfielen die Modelle 911 S und Carrera 2.7. Sie wurden durch den 911 Carrera 3.0 ersetzt.
Während die Vorgänger noch mit einer mechanischen Einspritzanlage ausgestattet waren, verrichtete im Carrera 3.0 eine elektronische Bosch-Einspritzanlage ihren Dienst. Wie alle Porsche ab Modelljahr 1976 erhielt auch der Carrera 3.0 eine Carrosserie aus feuerverzinkten Blechen.
Das hier angebotene Porsche Carrera 3.0 Coupé wurde in Österreich mit Einzelgenehmigung vom 21.10.1975 (Original vorhanden) in der Originalfarbe Platindiamantmetallic (944) ausgeliefert.
Im Jahre 2010 wurde die Vollrestauration dieses Porsche 911 Carrera 3.0 abgeschlossen – das Auto befindet sich in wunderschönem top Sammlerzustand. Die Karosserie wurde von Kainer Karosserie mit ca. 1'000 Arbeitsstunden komplett neu aufgebaut, Weitec Tuning kümmerte sich um die Technik. Toni Weissenböck von Weitec Tuning, Porsche-Spezialist aus Niederösterreich, betreute u.a. den 911er der von Walter Röhrl an der Classic Rallye Wien-Triest gefahren wurde. Im 2011 wurde dieser 911 Carrera 3.0 als Umzugsgut in die Schweiz importiert. Motor und Chassis matching numbers, original Bordmappe und Betriebsanleitung vorhanden.
Irrtümer, Fehler und Zwischenverkauf vorbehalten.
Weitere, detaillierte Bilder von diesem Porsche 911 Carrera 3.0 Coupé finden Sie auf unserer Homepage www.lutziger-classiccars.com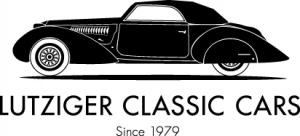 ---

---