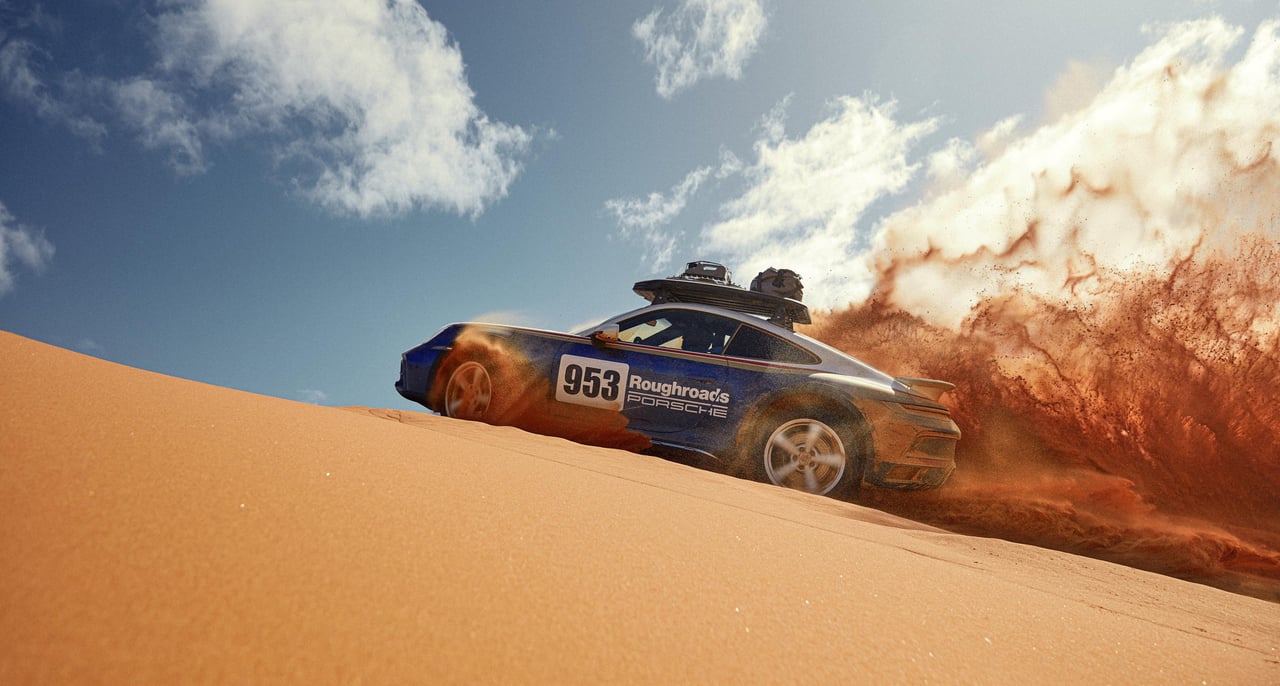 Since 1963, the Porsche 911 has shown the motoring world that high performance shouldn't mean a sacrifice of refinement and usability. The 911 was, is and always will be a supercar for all occasions, and despite there being a variant to suit almost every single niche of driver, from track-lover to mountain pass hunter, Porsche has now created a 911 for those drivers longing for adventure and a healthy dosing of mud.
Limited to just 2,500 examples worldwide, the all-new mud-hugging 911 has been completely overhauled to ensure it can handle the toughest terrain, something a Porsche from 1984 knows a thing or two about. The Paris-Dakar is often regarded as being the most gruelling motorsport event in history, but it was no match for the Porsche 953 driven by René Metge and Dominique Lemoyne in 1984, where it took the outright win in true style.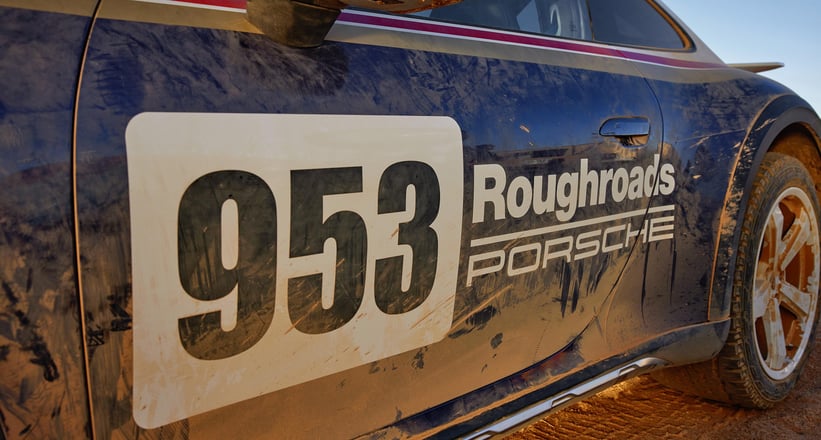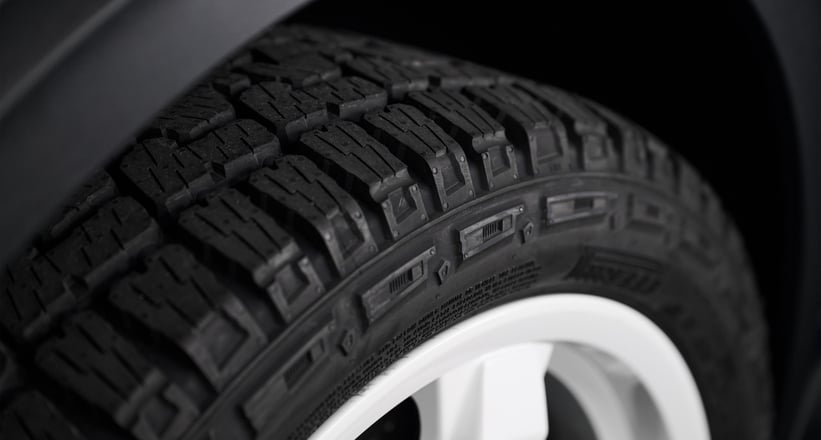 Sitting an impressive 50mm higher than the road-going 911 Carrera, the Dakar edition can be raised by a further 30mm thanks to an intelligent lift system, making even the harshest of terrains more manageable. Staying true to its sports car roots, the 911 Dakar still has speed on its mind, even when the car is raised to its maximum, capable of reaching 170km/h if needed. If you're brave enough to exceed that figure, the car will automatically lower to its regular ride height to let you put the hammer down.
Speaking of putting the hammer down, Porsche's glorious 3.0-litre biturbo six-cylinder motor is what's hiding in the rear, producing 480bhp and capable of reaching 100 km/h in 3.4 seconds. The top speed is limited to 240 km/h, due to the all-terrain, specially developed Pirelli Scorpion tyres. Porsche has put vast effort into ensuring the 911 Dakar is just as dynamic on sand and gravel as it is on the Nordschleife, thanks to elements from their road and track variants. As well as the usual, Comfort and Sport modes, the rotary wheel features an all-new Rallye mode, making the car rear-weighted and allowing the driver to concentrate fully on precise steering inputs when on loose gravel. For the perfect launches on rough terrain, Porsche has also developed a Rallye Launch Control option, which can be activated for impressive acceleration when on the trickiest of terrains.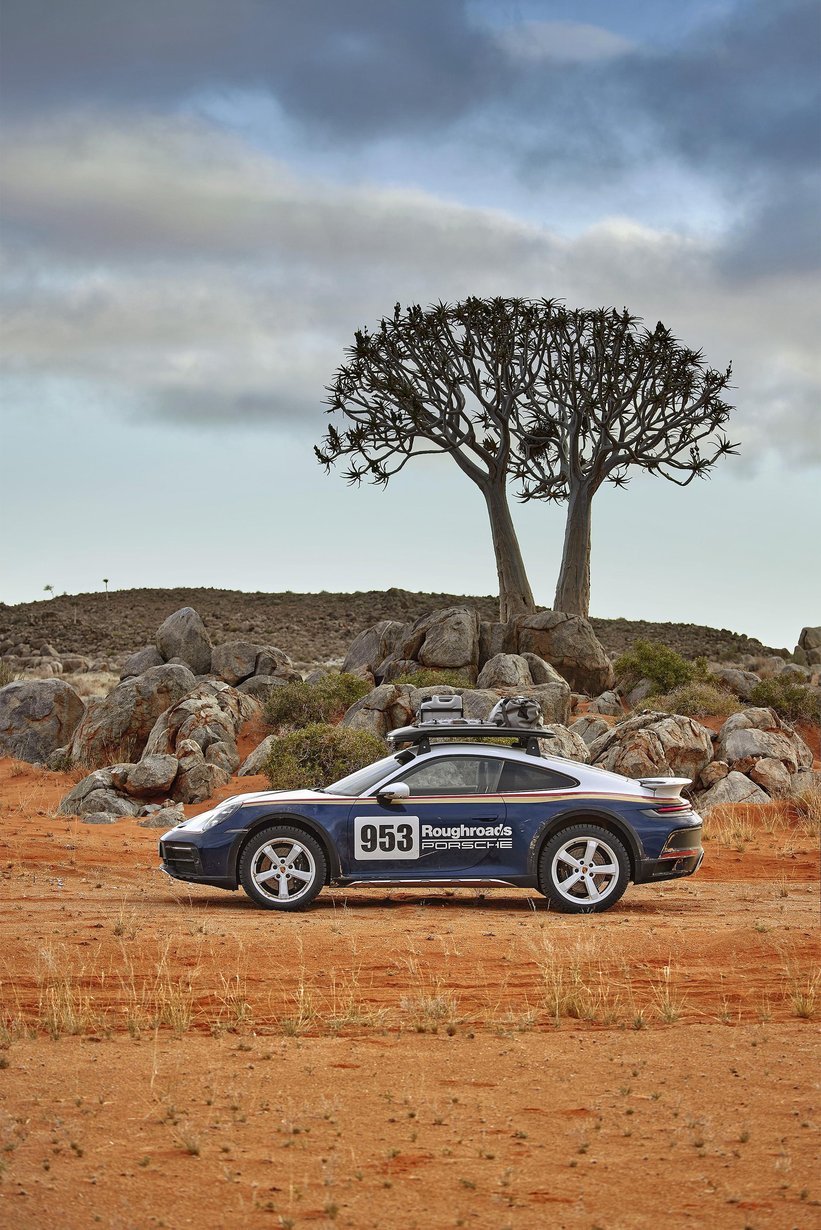 Perhaps the most obvious alteration to the 911 Dakar over a regular model is the way it looks, and Porsche have fully embraced the off-road typecasts. Starting with the roof, Porsche has developed an innovative roof basket which can house petrol canisters, spare wheels, light bars and even a roof tent. The rear of the car has also been given a makeover, now sporting a fixed lightweight spoiler made from CFRP which derives from the 911 GT3. Other more typical rugged additions include stainless steel panels on the front, rear and sills, as well as upgraded air inlets designed to withstand a flurry of stone chips. Inside the 911 Dakar boasts bucket seats with optional six-point harnesses and a fire extinguisher.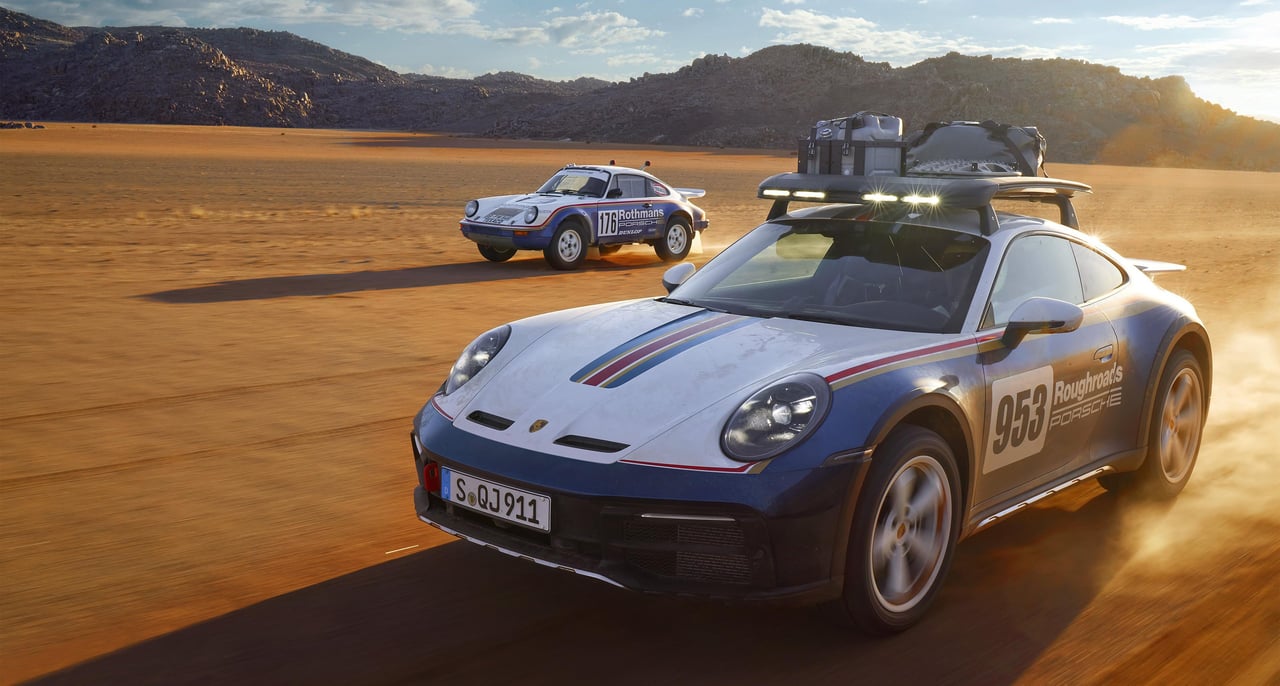 Paying the ultimate homage to the 1984 winning Porsche is the optional Rally Design package available on the 911 Dakar. This two-tone White over Gentian Blue metallic makes it instantly recognisable, with customers able to choose their own number to be placed on the doors. Alongside the number sits a true stroke of genius from Porsche's design team, displaying 'Roughroads' lettering where a certain brand name would have sat in period. For any fan of Porsche's rich history in off-road motorsports, this Exclusive Manufaktur variant is an absolute must.
Arriving in March, the 911 Dakar is set to rewrite the rulebook once more, offering drivers the chance to feel closer to the dirt than ever before, whilst travelling in both style and the refinement you'd expect from Germany's finest. We fully commend Porsche for making what could have easily been a pipedream a reality, and a vehicle that we are certain will be enjoyed all over the world!