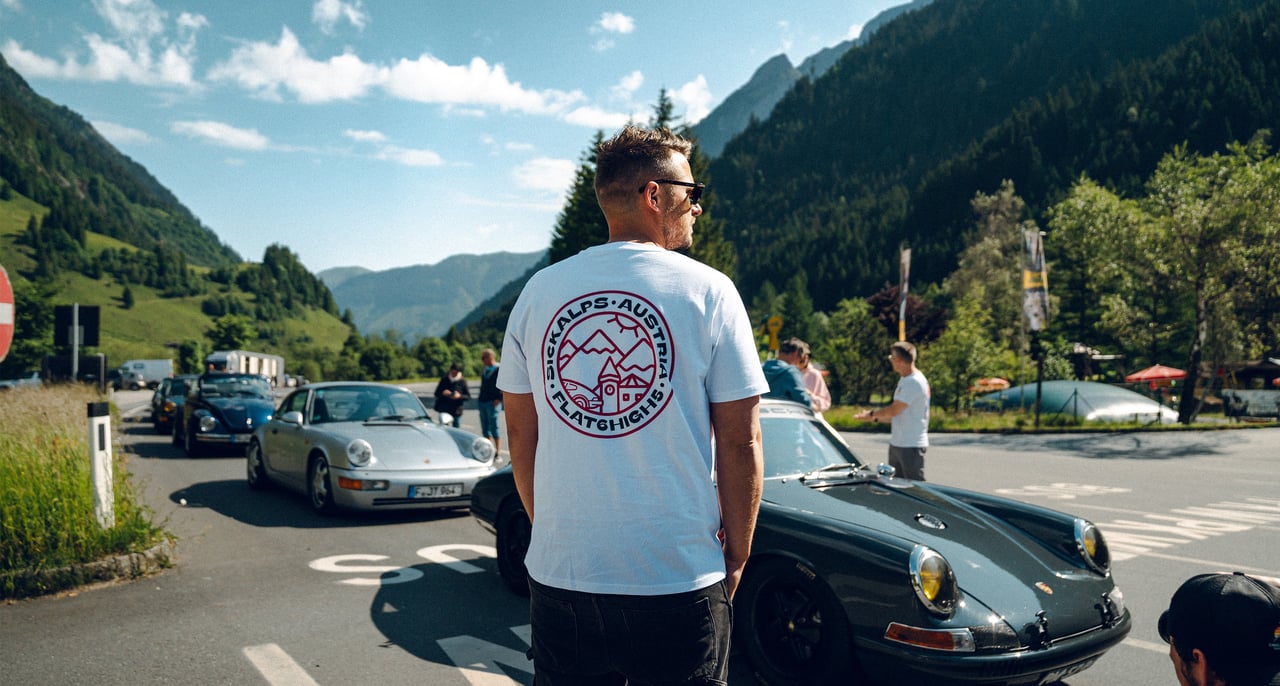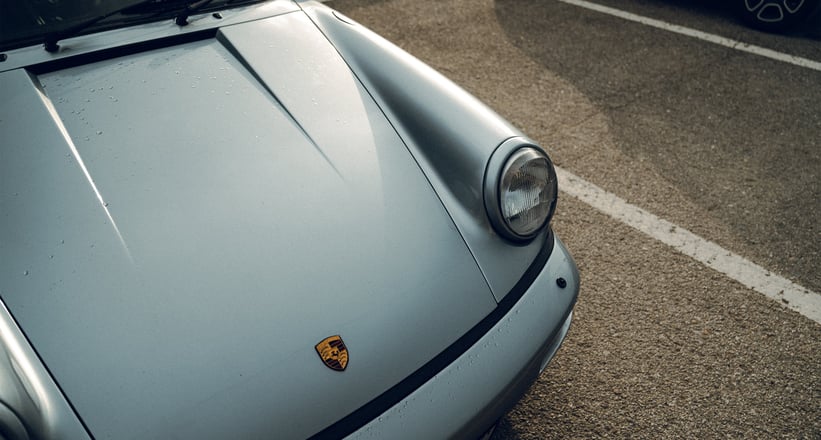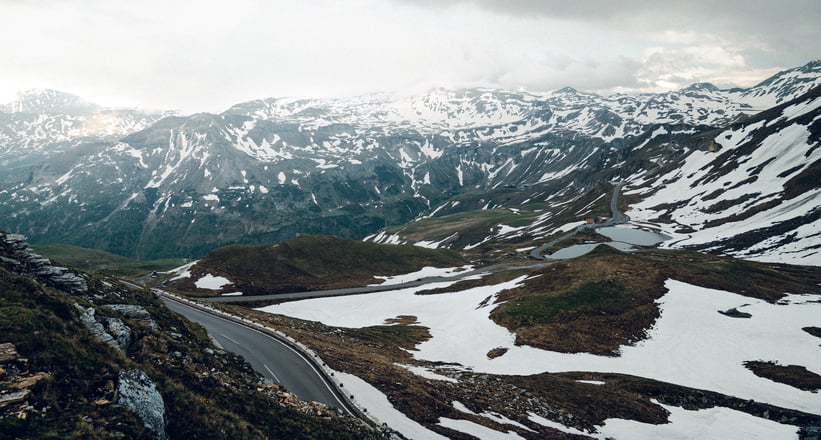 It's all about the people" is a slogan that Mo and Kerstin, who operate under the 'Flat Six High Five' instagram handle have really taken to heart when organising their epic drives across the Alps. This year they managed to pull off their most international tour yet, with guests coming from at least 5 different countries, including the USA.
What started back in 2017 as a private drive with some Porsche-owning friends is now a well-functioning—albeit still extremely casual—driving experience enterprise. As the masterminds behind these intimate events (a maximum of 15 cars are allowed) say themselves, they wanted to create something that is mostly based on the relationships that develop between people having a common adventure, rather than the specific cars or routes they drive. Of course, the common denominators are still a Zuffenhausen made machine, preferably air-cooled, and curvy piece of tarmac, but that is only the 'how' and not the 'why'.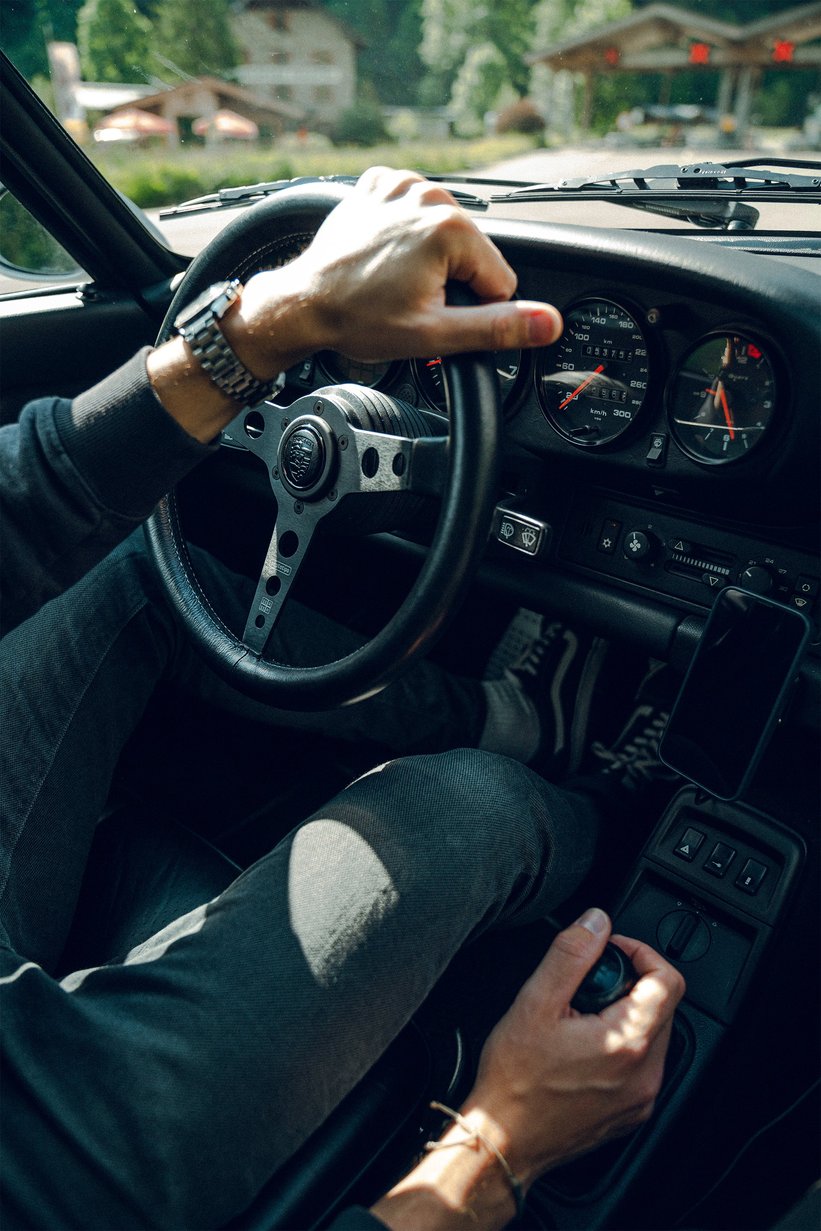 The 'why' is simple, the couple were looking for tours that suited them. Something that prioritised community over everything else, especially the commercial aspects that these endeavours often have. As they couldn't find one that would fit that description, they decided to create something to fill the void. Usually, this means getting a couple of buddies together for a weekend once a year and playing it by ear, but as both Kerstin and Mo are marketing and creative executives—and it is in their blood to create complete experiences for their friends—naturally they went the extra mile from day one.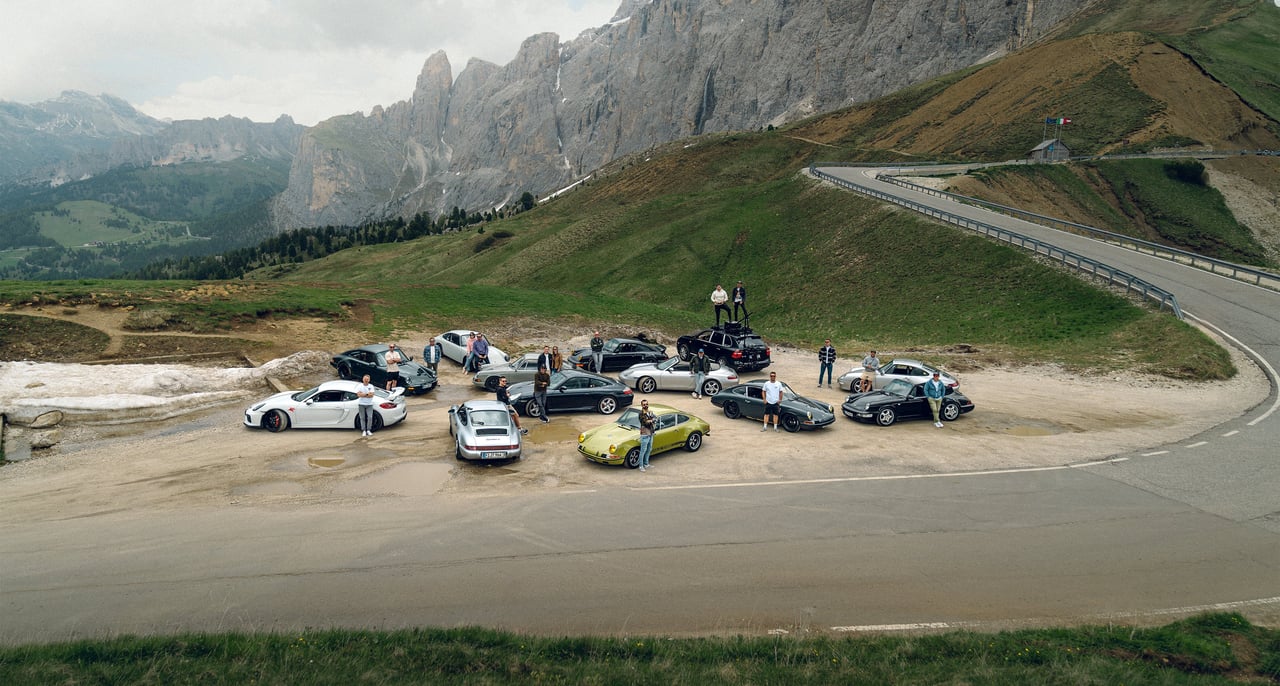 Even those first completely private tours immediately received cool branding, with the couple producing limited edition merch, like stickers and t-shirts, just as a type of souvenir. They also always extended an open invitation to a photographer that would properly document proceedings. That naturally led quite quickly, and without any extra effort—nice people, epic scenery, cool cars and graphics—to rapid growth in Sickalps awareness amongst the Porsche community. Instagram was there to help encourage them to "make it a regular thing".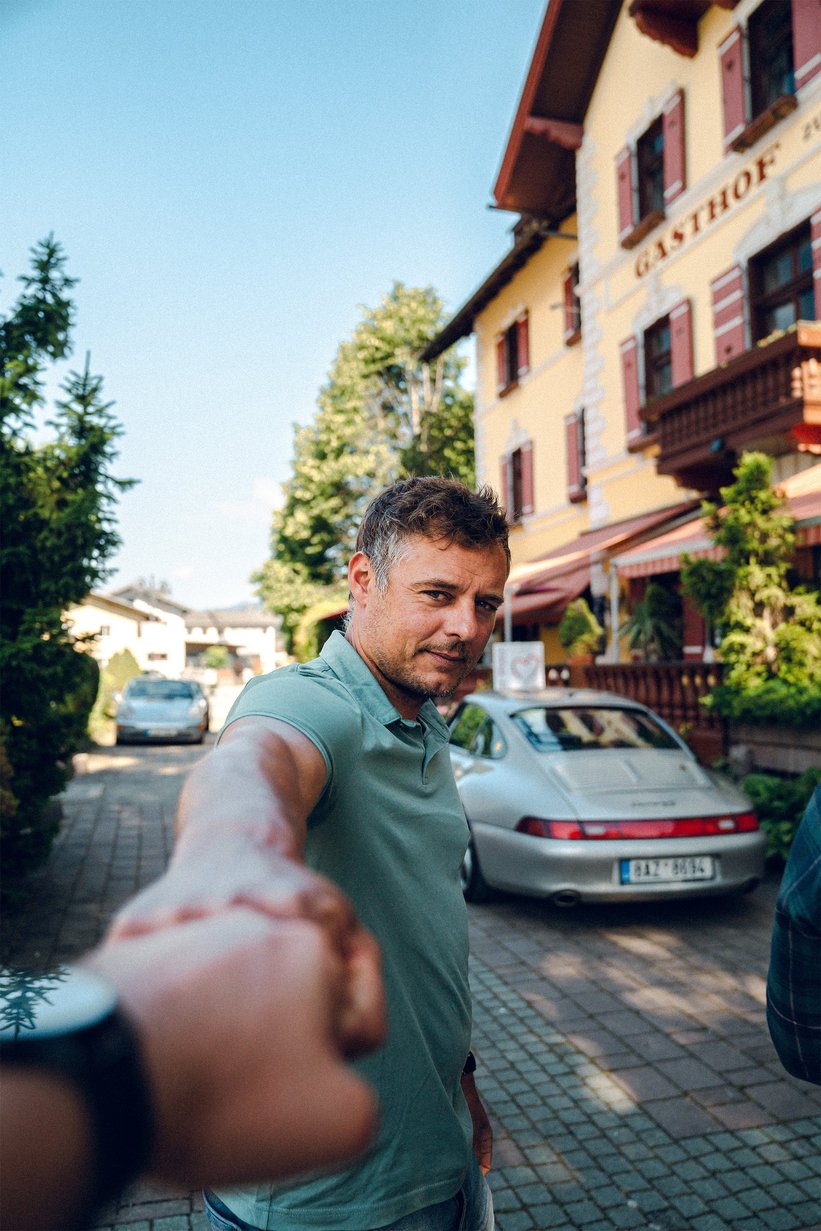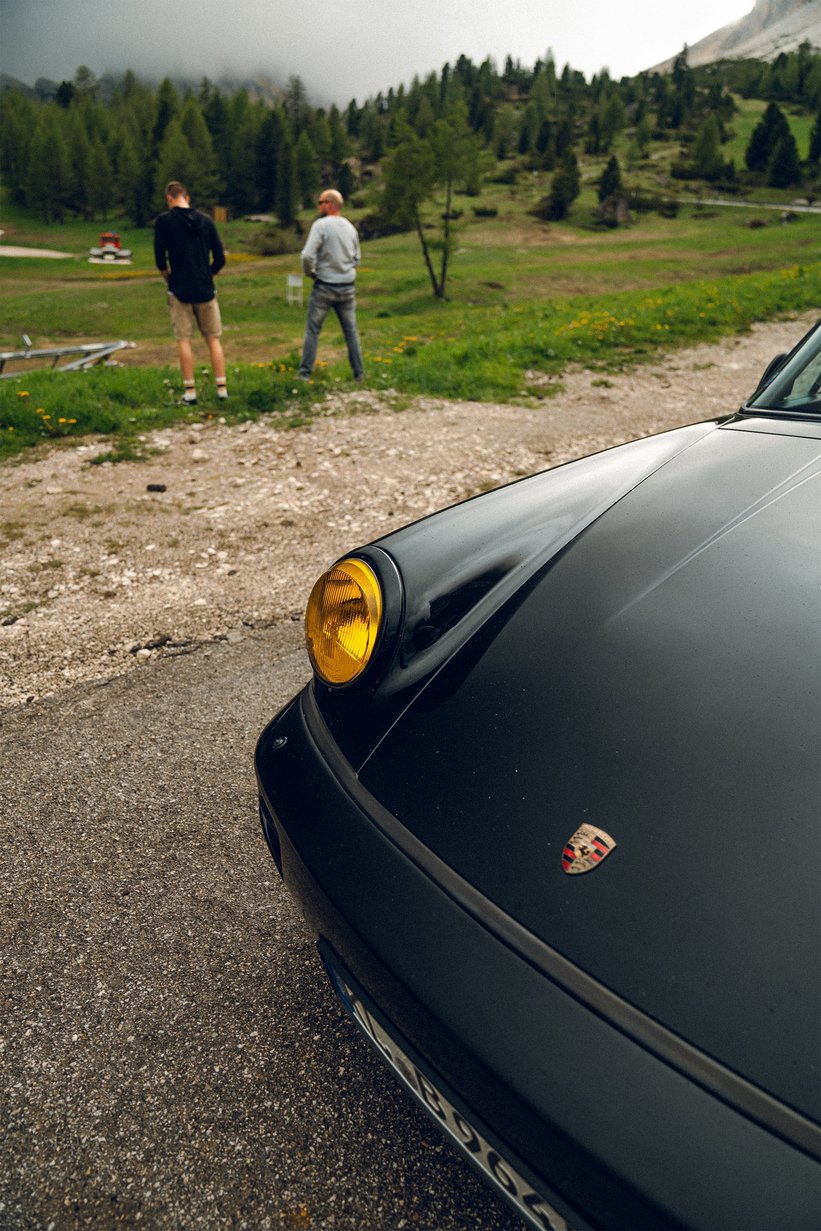 Another distinctive factor of these alpine journeys is the gamification aspect that was introduced in recent years as a community fail-safe of sorts. To explain briefly: for now on average three tours a year are organised, although the number might grow in the future depending on interest. All routes are planned in different parts of the Alps, whether it'd be Austria, Switzerland, Italy (with small incursions into the Dolomites) or France, but just like in a video game, the tours themselves are divided into levels. This means that only people who completed level one can book the next level in the following year. This insures that people who hung out on a certain drive can discover new routes together on the next one, while keeping a sufficient amount of incoming fresh faces to make the community grow in a controllable way.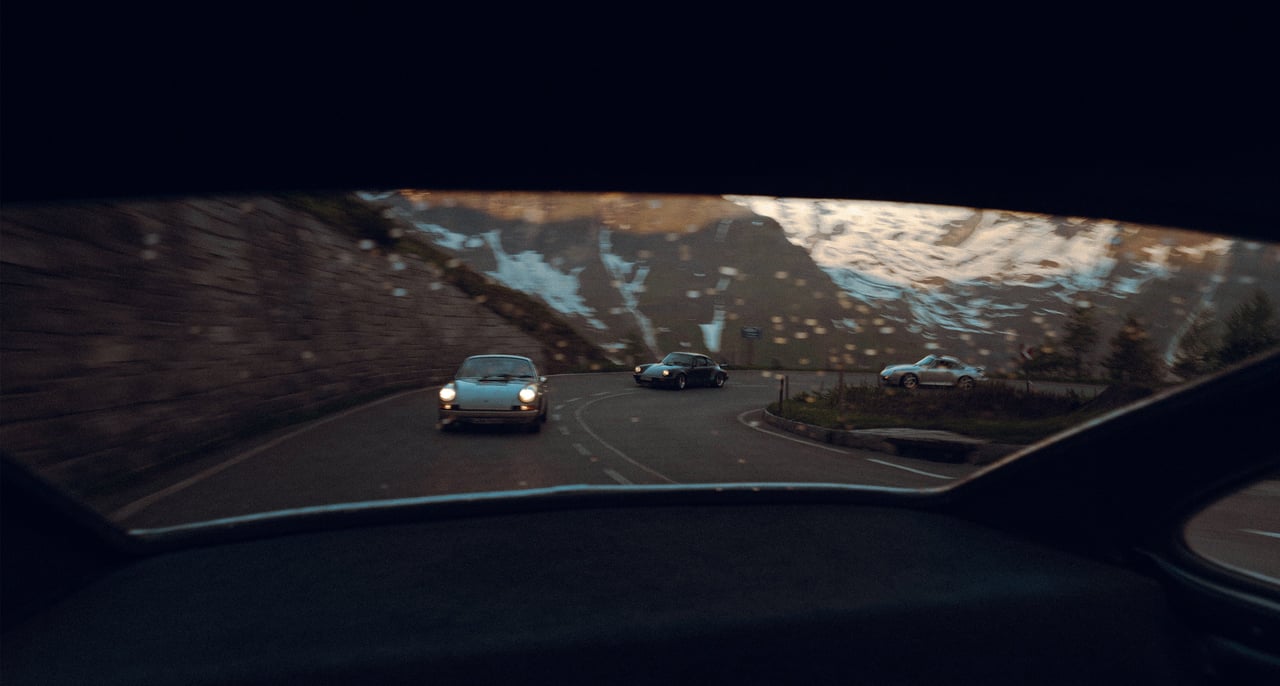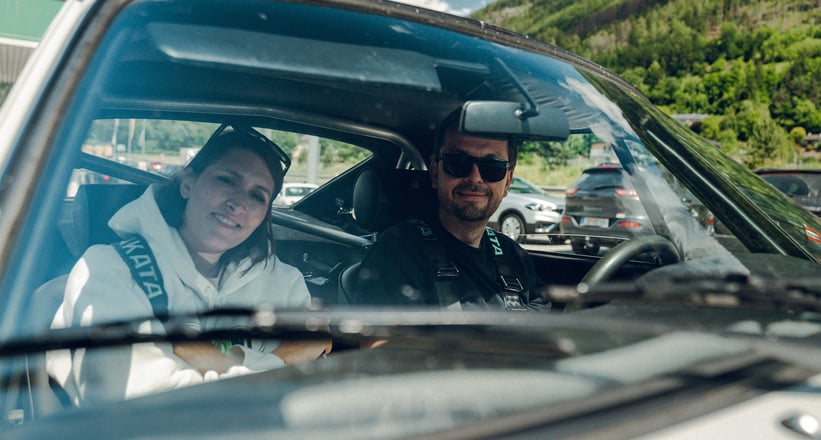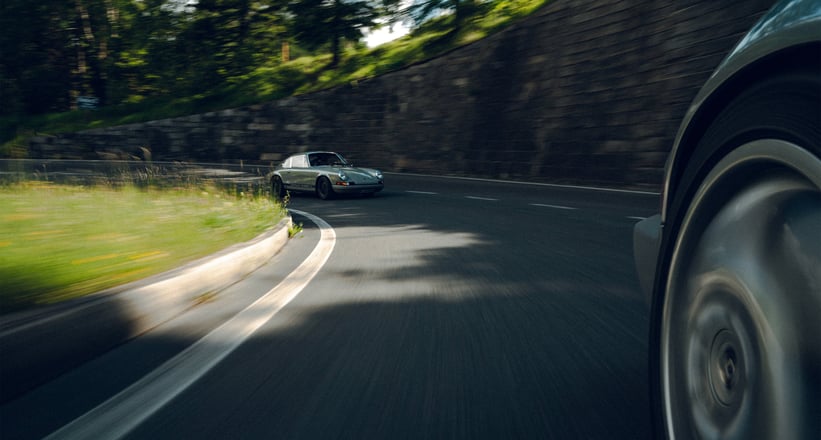 It is also worth mentioning that the exact roads are not revealed until the very last moment, to keep suspense up. There is also an added bonus in meticulous curation of the culinary experiences. Both Kerstin and Mo are big time foodies and want their guests to experience the most authentic and inspiring cooking any region Sickalps passes though has to offer.
If you want to join yourself, then we are sorry to inform you that it is already too late this year. Tour one through Austria and parts of Italy has already happened and, as mentioned, it is impossible for newcomers to get to the higher levels without completing the first one.
This particular drive —the 11th overall—saw some very international guests attending. They included Brock Keen aka @996roadtrip, a man famous for living almost 365 days a year in a rooftop tent mounted on his 996 Carrera 4S. Brock was able to join in a borrowed car by extending his European tour and—as he had a crew of 4 people to document his journey—we should expect to see some interesting footage very soon on his instagram channel. Other participants included people from the Czech Republic, The Netherlands, Switzerland, Austria and of course Germany.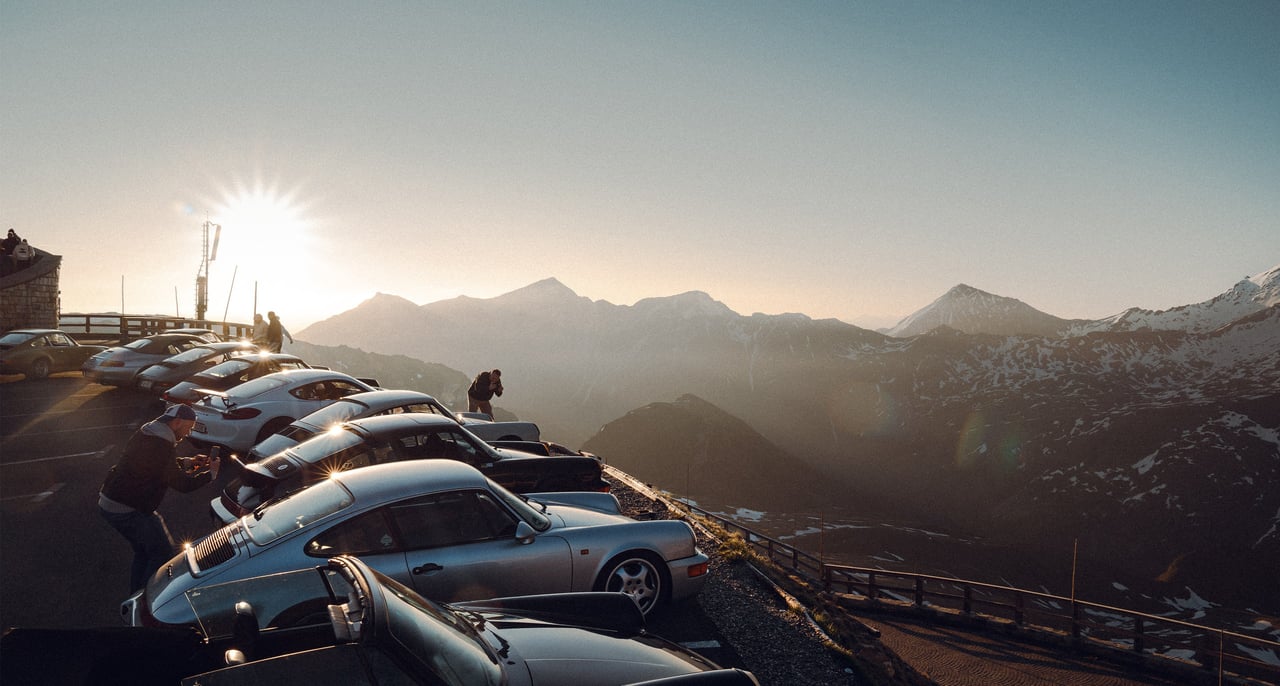 So, if you're looking for an event that is based on the friends-for-friends principle and which has carefree driving across windy tarmac, good food and camaraderie at the core, then make sure to book yourself onto the first level of Sickalps next year. Then, as Mo and Kerstin say themselves, once you become part of their Porsche family, you can stay part of the family forever.
Photos by Hannes Hinrichs