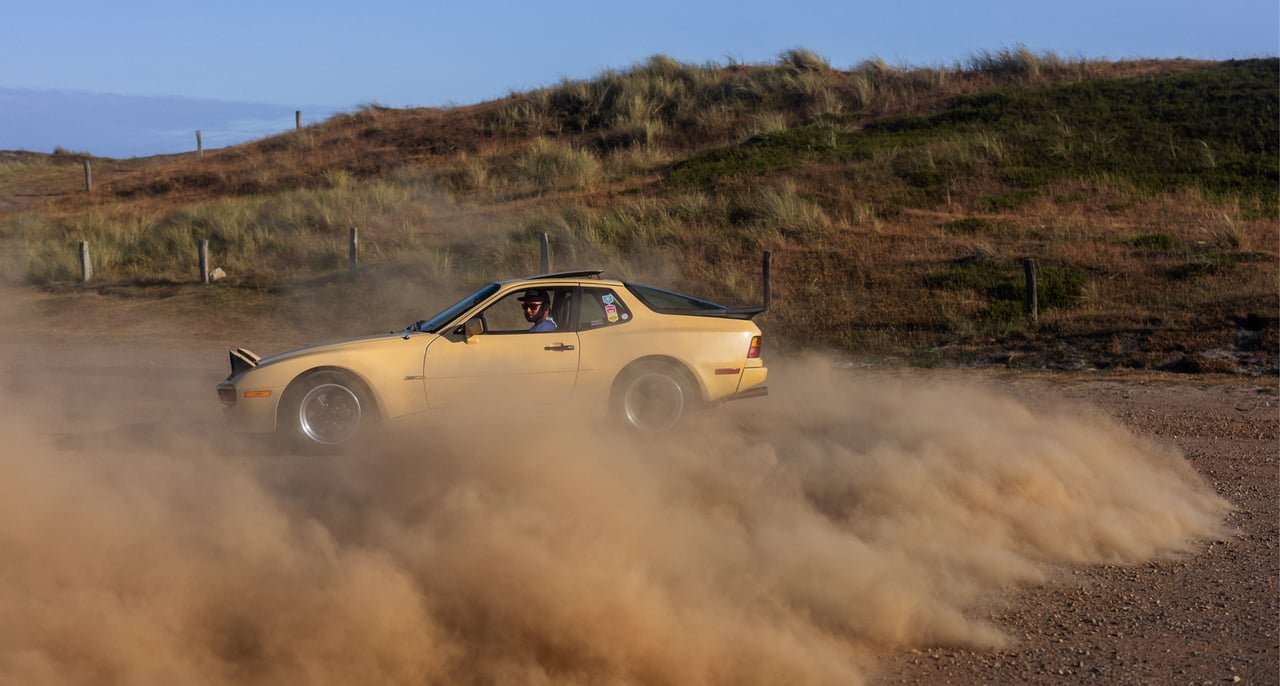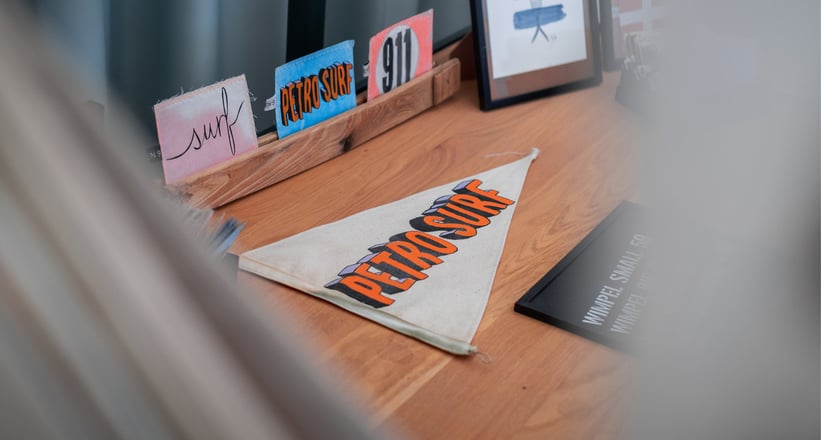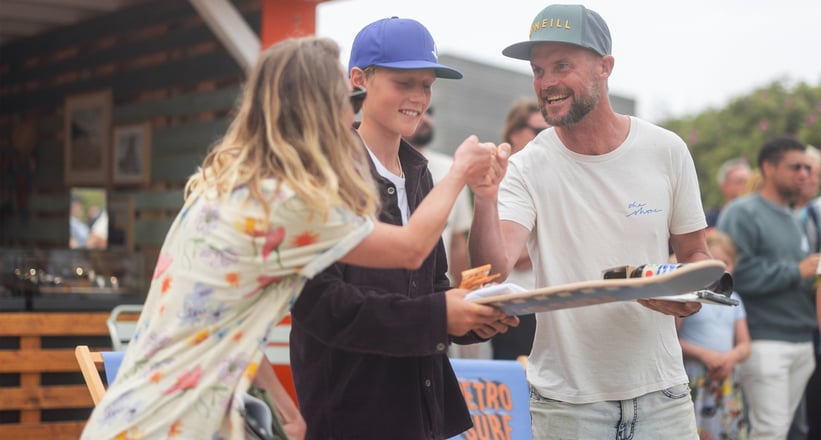 It was a good weekend on Sylt. Never before in the event's five year history has the weather been as picture perfect as it was this time around. For three days straight, lady luck smiled at Ken Hake and Co. As the Porsche crowds descended onto the island, the sun shone like the thermonuclear device that it actually is, and temperatures behaved like a disciplined Von Trapp child, staying just on the right side of 20°C, which is far from a given. Located just off the coast of Denmark on the North Sea, Sylt is notorious for high winds and rain. Although that salty sea air is supposed to be good for you, there's little pleasure in taking it full on with your face at 50 km/h.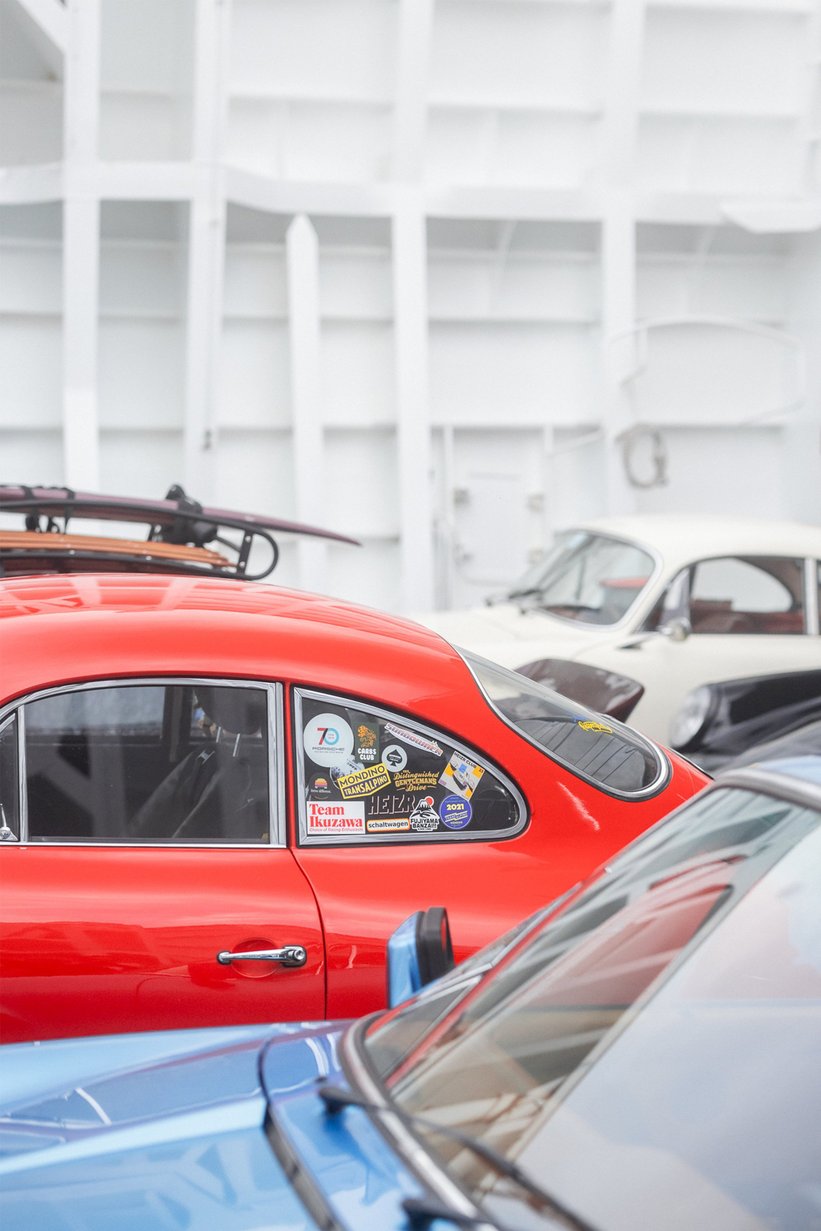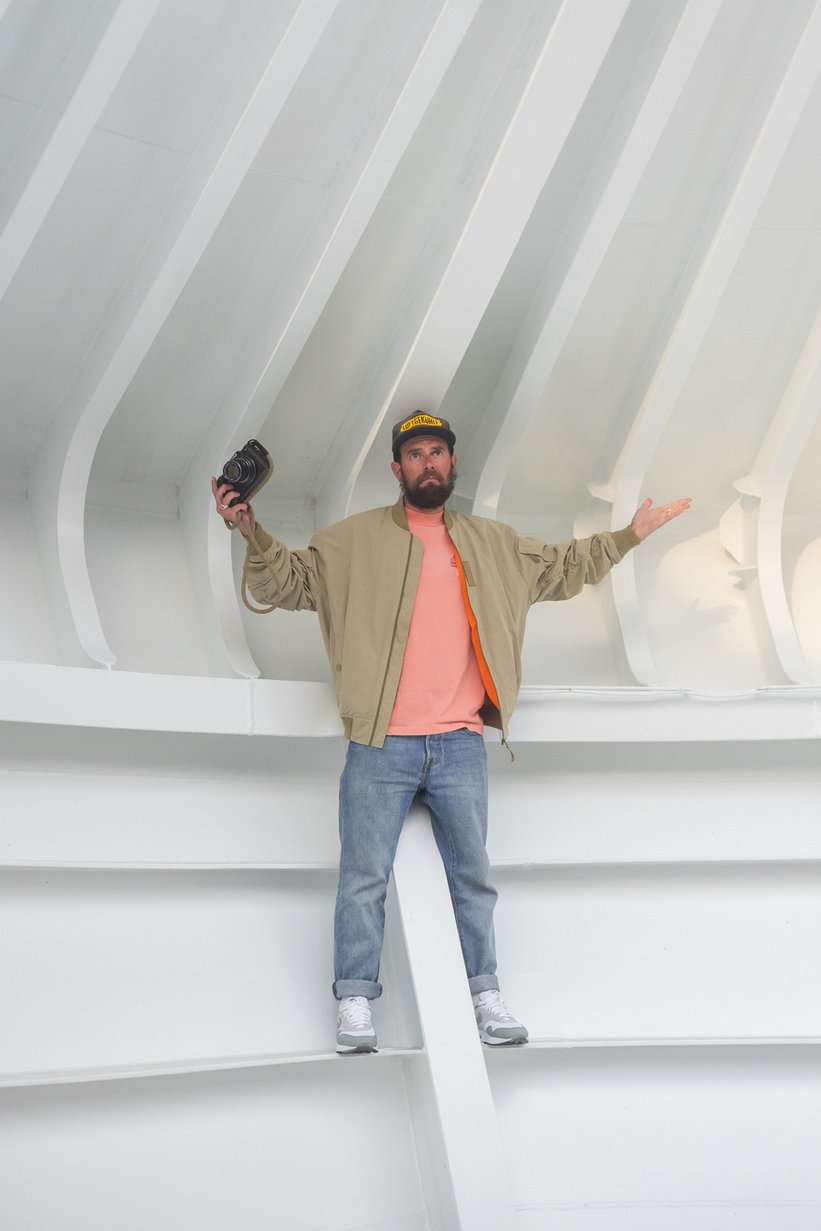 Therefore, nobody was complaining that the beanies and puffer jackets they packed were left in their suitcases at the hotel. So, alongside all the participants, we embraced the holiday-like atmosphere of this thin piece of land that someone once rightly called "The German Hamptons". Because of its natural beauty, Sylt is a popular vacation spot for the world's elites, and visiting the island is always a very special experience, even if there isn't anything car related going on. Speaking of which, this year changes were made to the festival structure, with more activities happening on Friday. A Go Kart race kicked off proceedings on a small track located near Danish-owned Rømø, another island—famous for it's enormous beaches—onto which cars can be driven.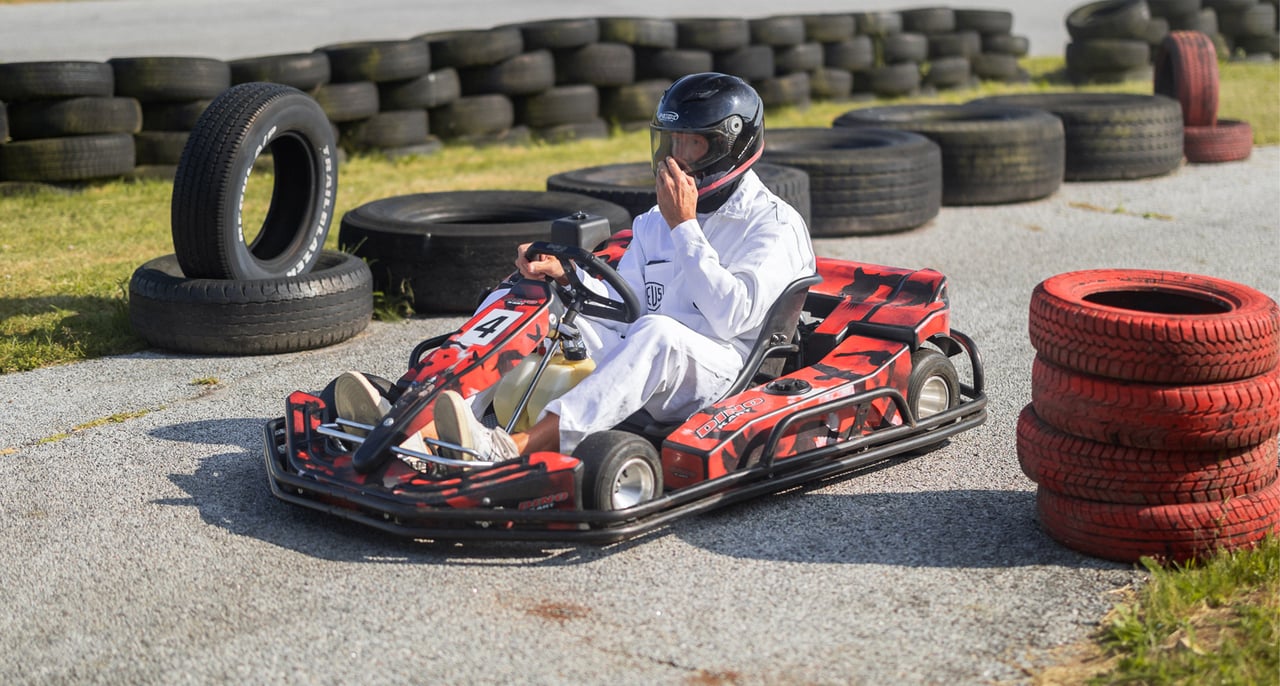 Porsche people are extremely competitive, even if they appear as laid back as the Petro Surf participants. They quickly abandoned their modified cars of all shapes, model designations, sizes and colours (including a few extremely juicy "outlaw"conversions and at least two nice 2.7 RS Carreras) and the entire afternoon was spent shaving of milliseconds from lap times. As a nice touch, the organisers—together with event sponsor Breitling—provided branded racing overalls with a print on the back of the festival poster, created as usual by artist Stevie Gee.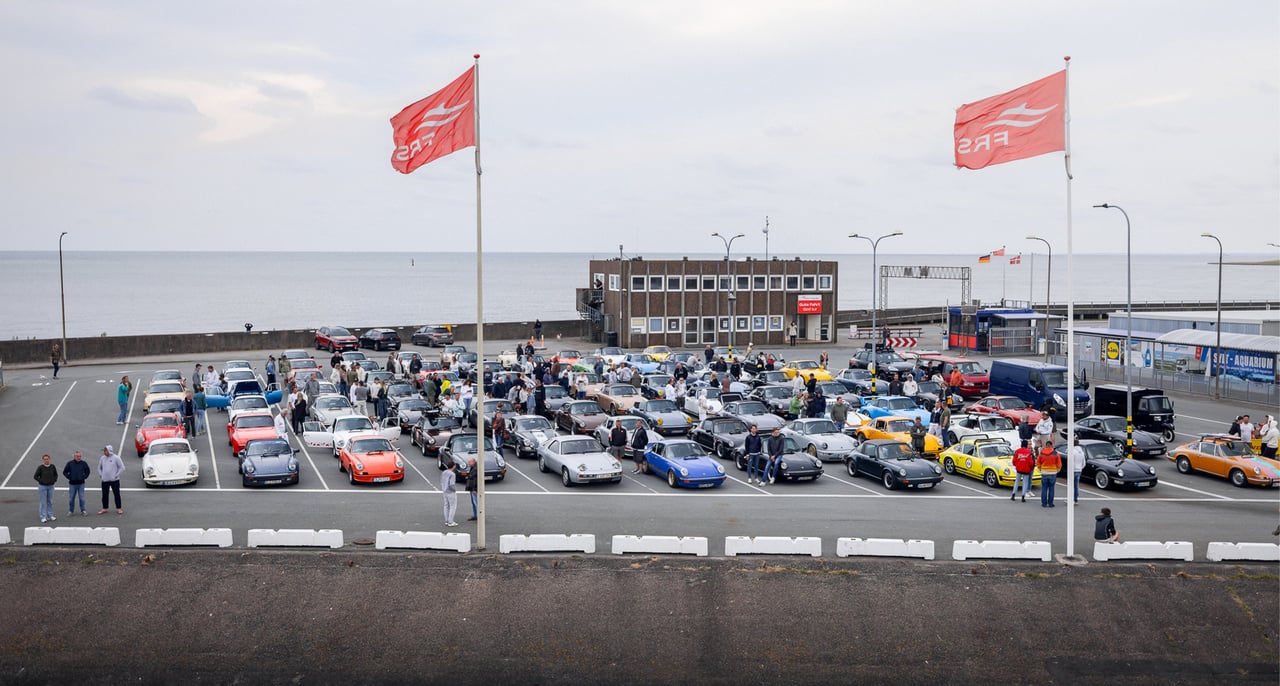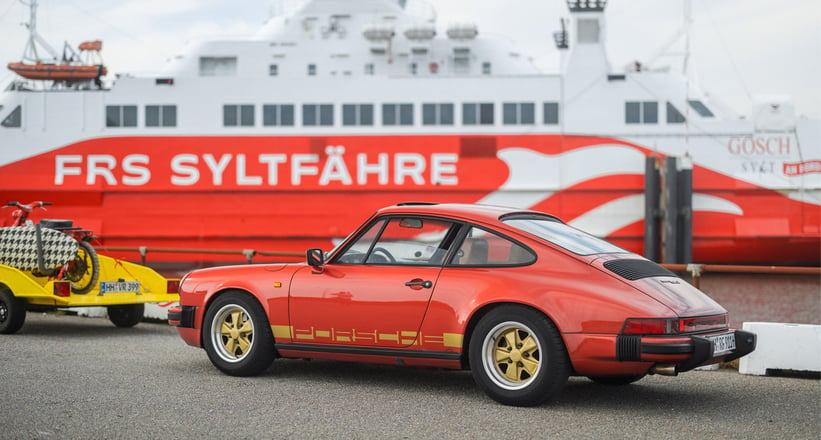 Dinner was held on the ferry from Rømø to List. It's always a fantastic sight to see all the cars being loaded up onto one boat, in total five rows of colourful 911s from all generations, as well as some 356s and 944s, rolled onto the Ferry. Our favourites included a very original, patinated 356 Speedster, Elmar Maria Heinrich's yellow G model with full Petro Surf livery and the "Porsche Queen of Cape Town" - Michelle Hambly-Grobler's burgundy 930 of roughly the same era, sporting a matching surfboard, a ducktail spoiler and some tasteful Gulf stickers. Michelle, who has a 911 tattooed on her forearm, told us she sold an entire collection of V8 muscle cars to buy her Porsches after experiencing the pleasure of driving a 1973 Carrera RS. Finally, we have to mention the "Trans Syberia" inspired first generation Cayenne built by the Petro Surf team. And so, after around an hour of sailing, "Ferry Porsche" pulled into List harbour and it was time to call it a night.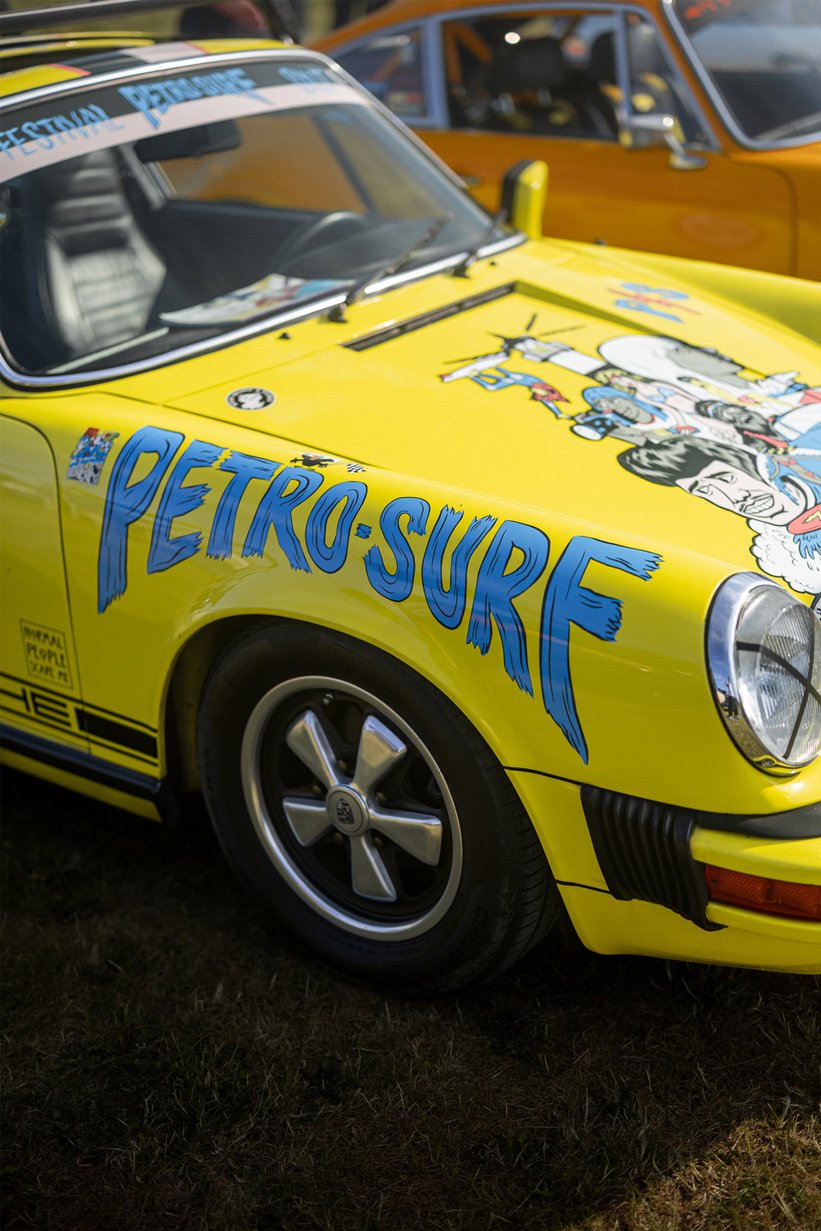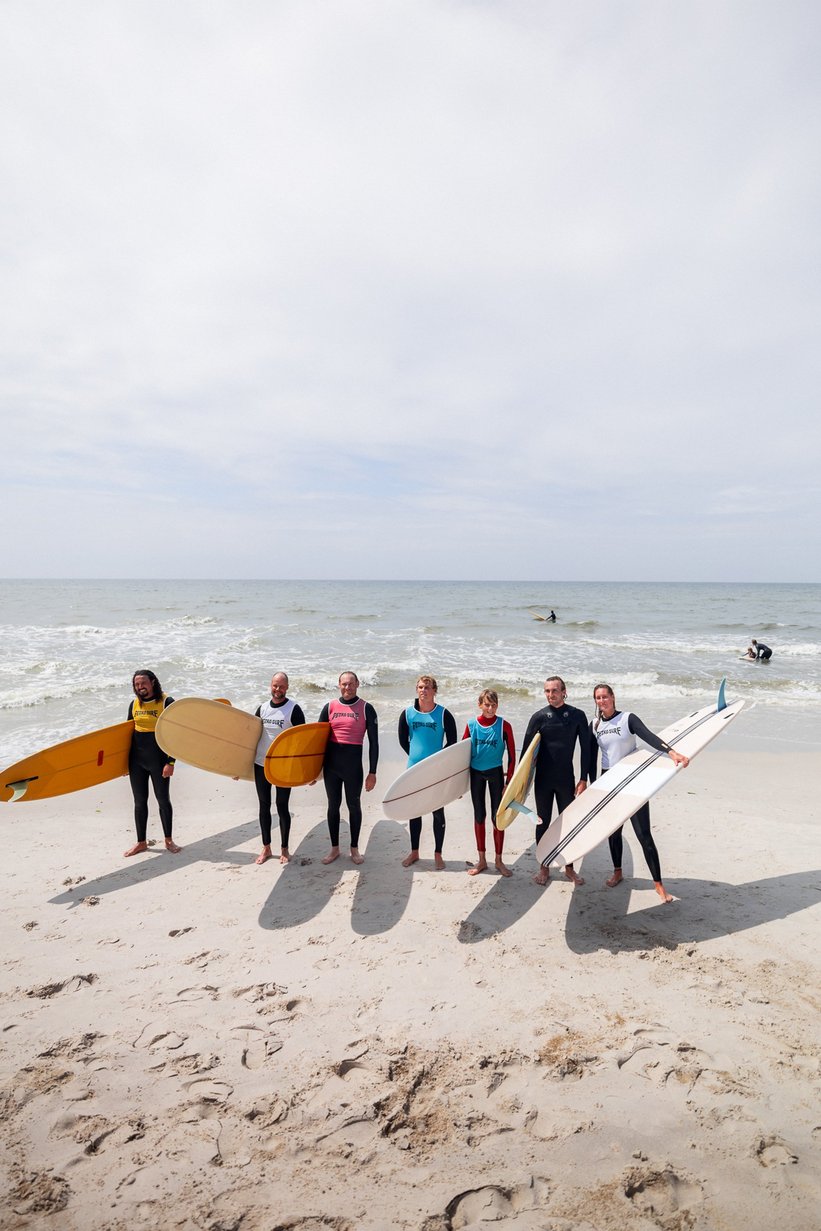 Usually, Petro Surf takes up to three days, with Sunday dedicated to the surfing competition. This year, however, all was crammed into Saturday, the main day of the event, as good weather meant that the size of the swell was shrinking by the hour. The surfing proved to be a fantastic break, though. It was nice to leave the cars behind in the Samoa bar car park, walk a couple of meters through the dunes onto the beach, and witness the prowess of those who entered the competition. At least one of the surfers was also a Porsche owner—a very nice 924 driven all the way from Holland—completing the connection of land, air and sea.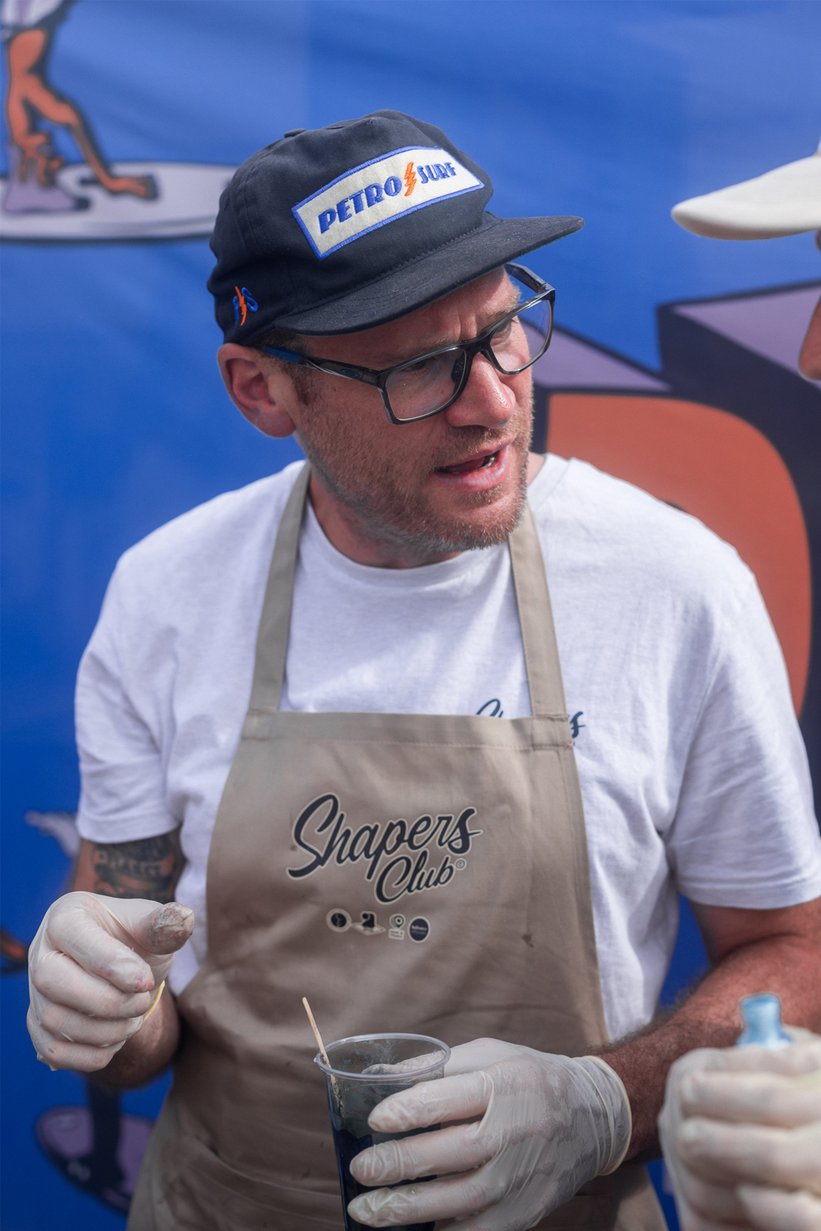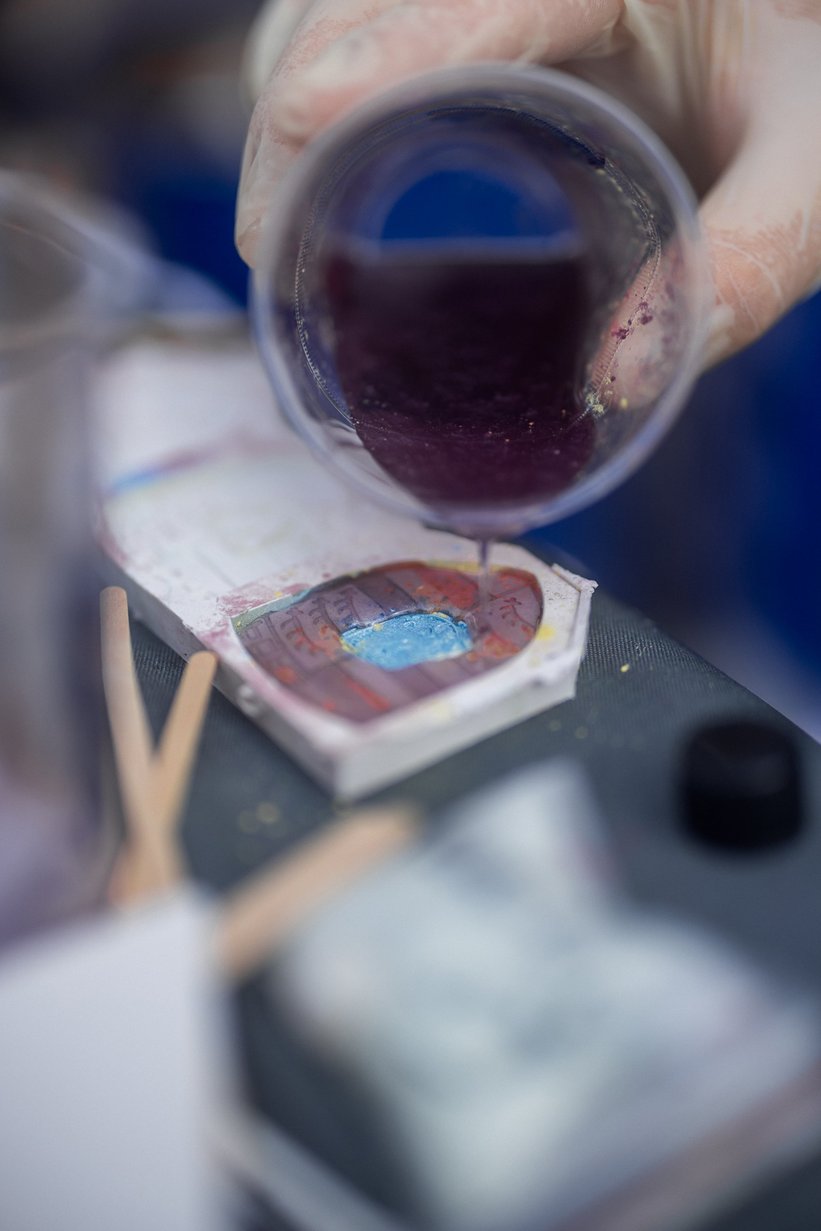 On the festival grounds, apart from admiring the gathered cars and hanging out with friends while enjoying a beer or glass of rosé (as per the motto of this event "it's all about the people"), you could also buy some Petro Surf merch and related artworks, including some more abstract pieces by our friend Thomas Marecki aka Marok. Marok is not only a legendary street art persona, but also a massive petrolhead who owns a variety of cars, such as the 930 Turbo he brought to Sylt, a Ferrari 360 and even an electric, first generation Lotus Esprit. The shapers club also made an appearance and created very cool, colouful epoxy resin Porsche crests that anyone could take home, and we were no exception!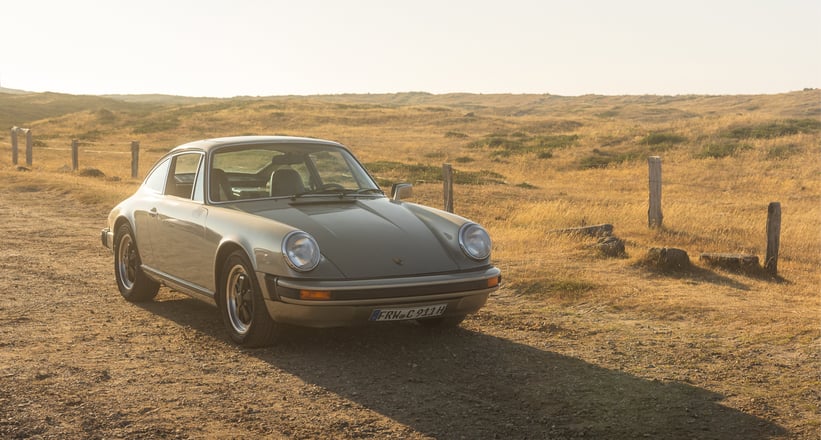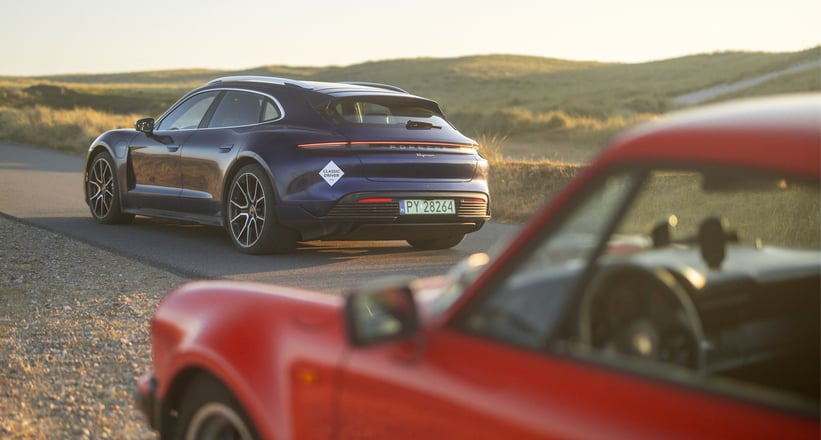 The day ended as usual with small groups detaching from the flock to explore the moonlike landscape of this breathtakingly beautiful island. As the sun started to drop, so began the best opportunities to create stunning images of cars against Sylt's outstanding landscape.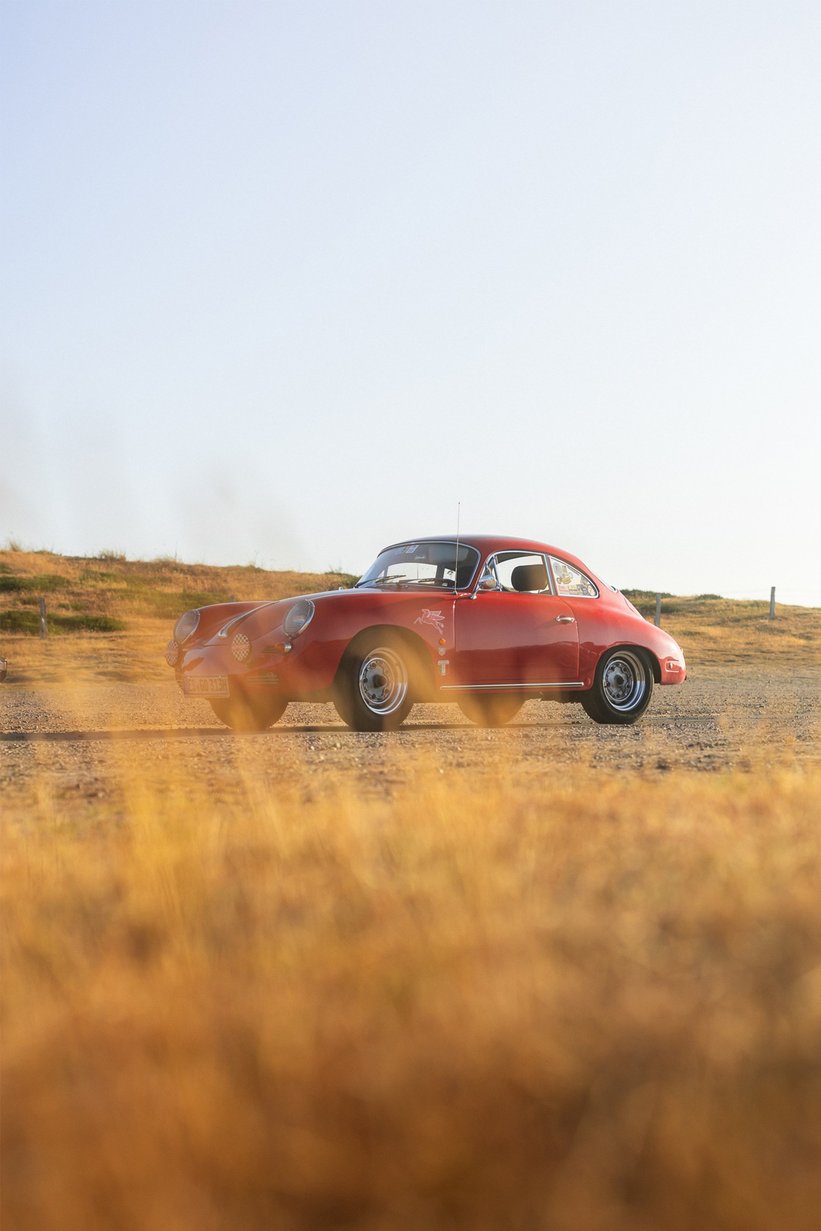 Following Petro Surf's end, it took a little time to wash the salt form our skin and hair, and we figure it might take quite a bit longer to get all the sand out from the cars, clothing and shoes, but what's most important is that the memories made at PS'23 will stay with us forever. Until next year!
Photos by Filip Blank