The Singer Turbo Study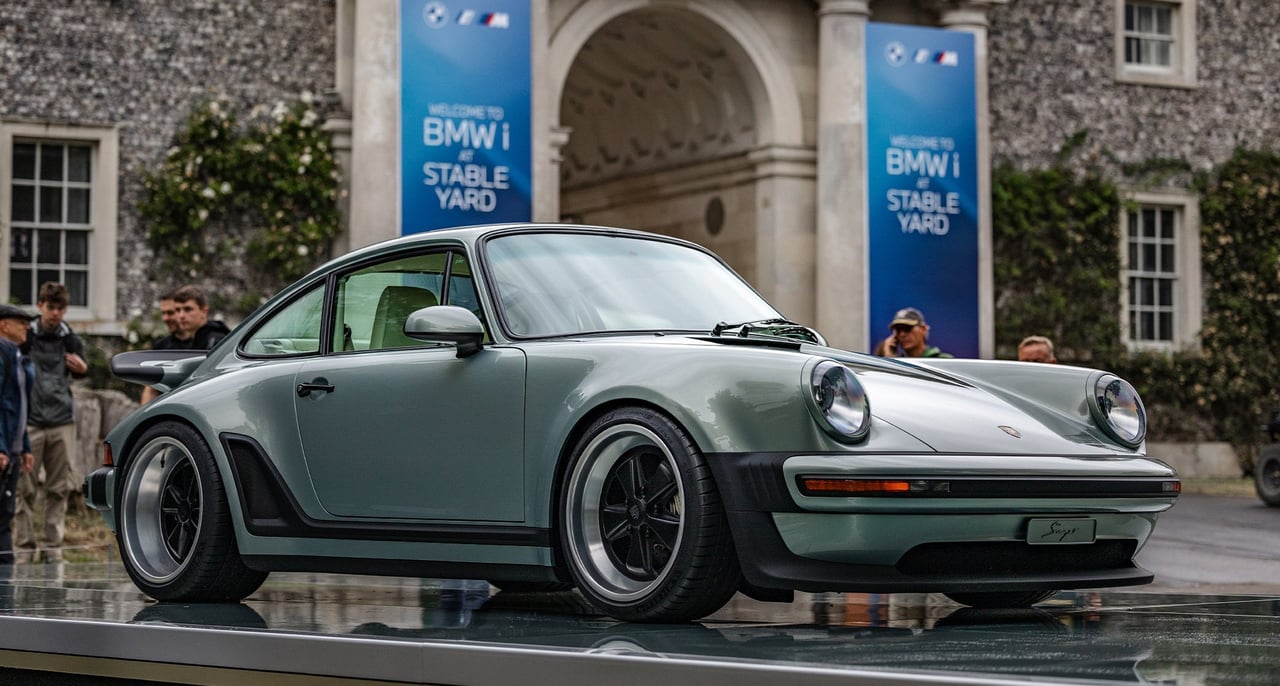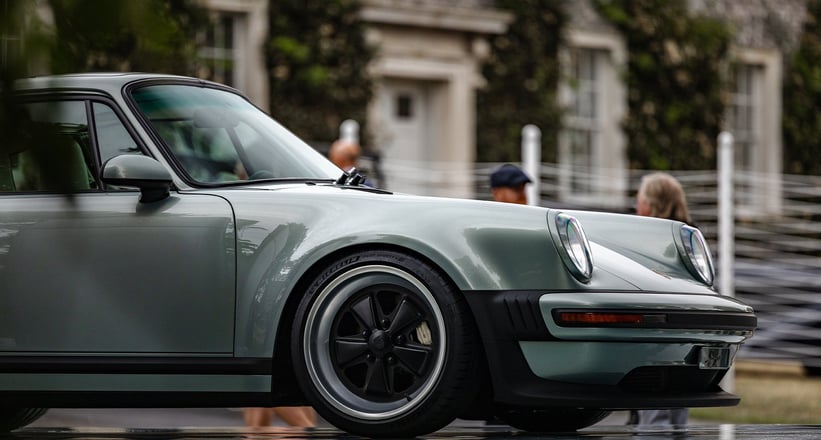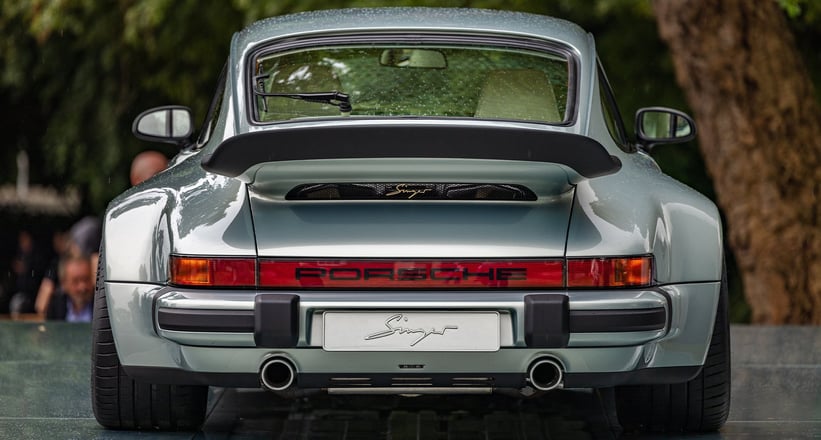 Singer's reimagined 930 Turbo was at the very top of our 'must see' list this weekend. While from afar one might not immediately realise that Singer's 964-based creation is any different from Porsche's notorious Widowmaker, upon closer inspection the Turbo Study's sheer level of quality and detail becomes immediately apparent. This light metallic green, reminiscent of Porsche's Azurro Thetys PTS colour, had us head over heels as soon as we laid eyes on the restomodded 911.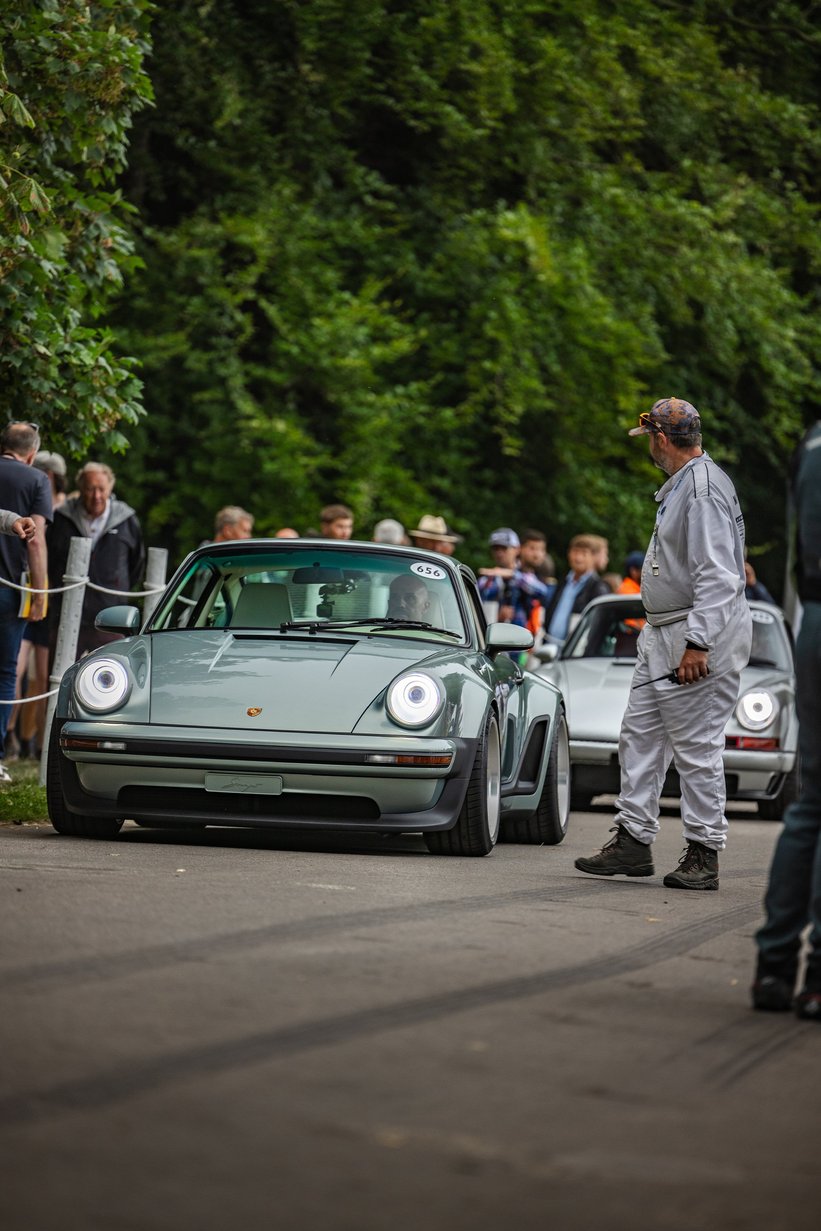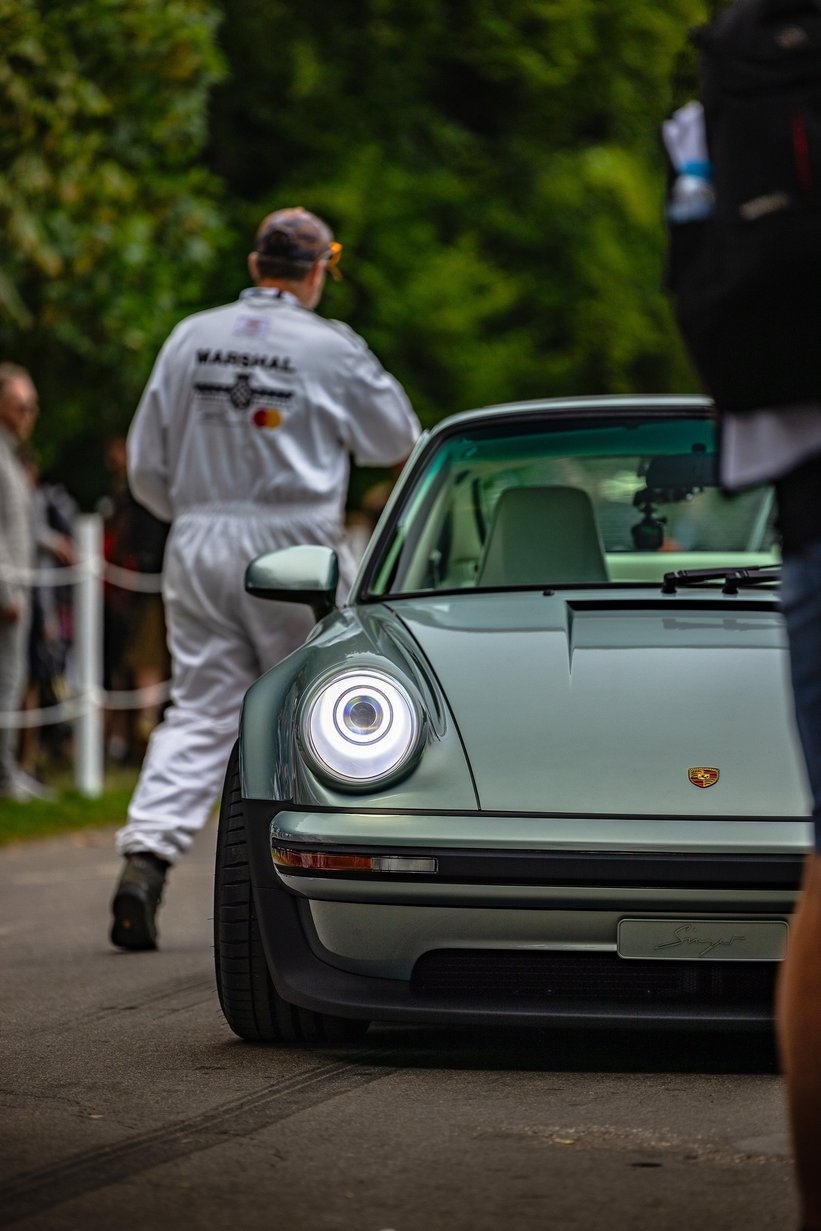 Walking around the car to the rear, you'll immediately notice just how wide the Turbo Study is. We're sure with those steamroller-sized rear wheels the Turbo Study won't share the Widowmaker's propensity for snap oversteer, although that isn't to say it will be any less exciting to drive. In any other year, this would have easily won our car of the event, but as you'll see there were two other restomods at Goodwood this weekend that complicate the choice quite a bit.
The Prodrive P25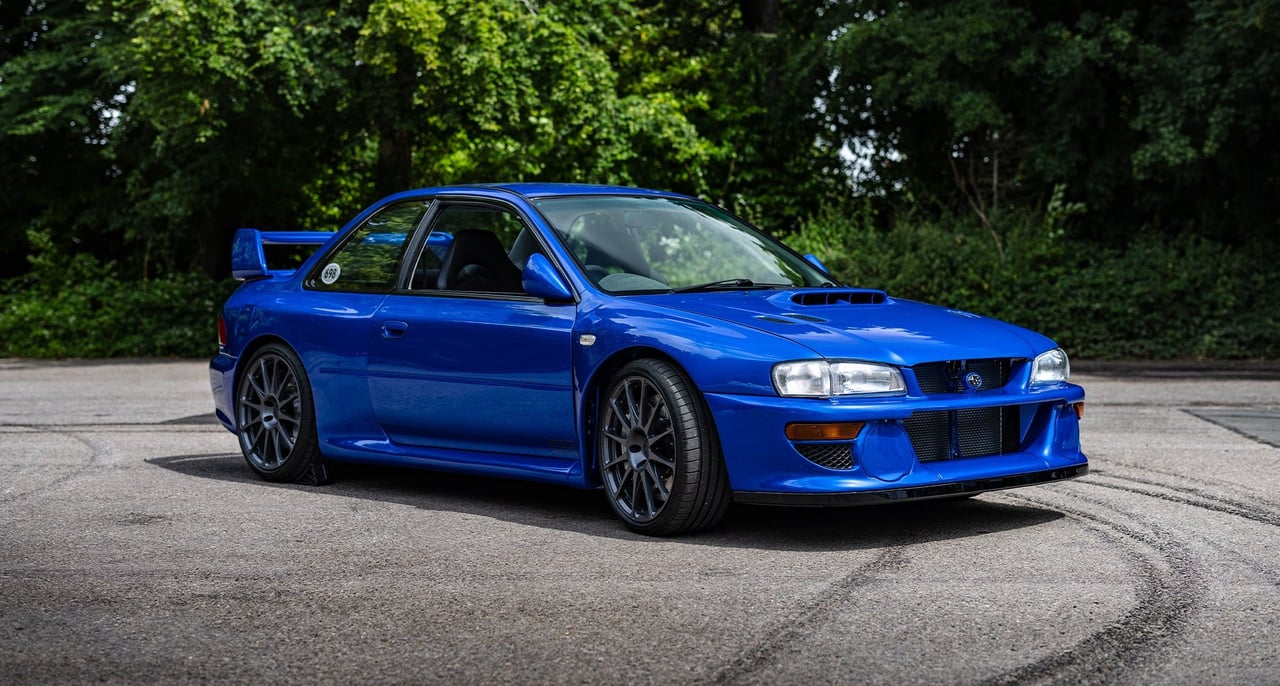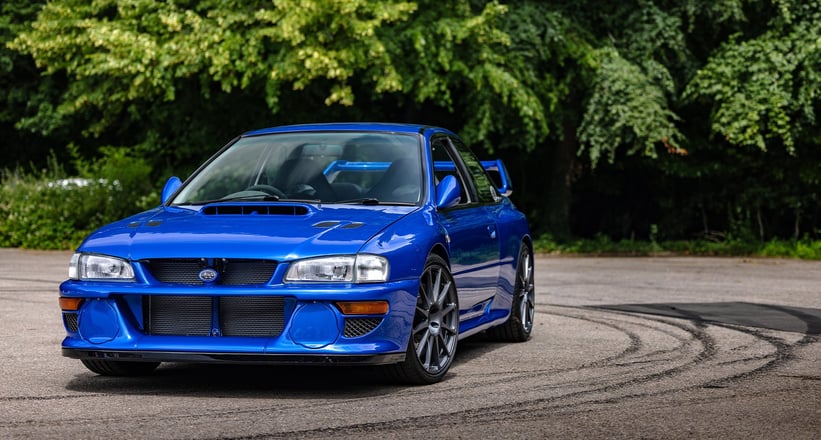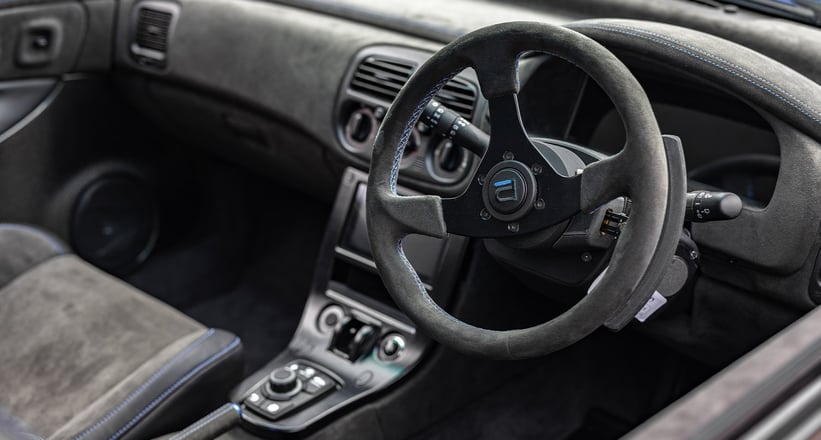 Prodrive's P25 is a rally fan's wet dream, combining their decades of experience in building world-destroying rally weapons with one of the most iconic shapes in the history of the sport. It uses the very same chassis used in the first Impreza WRC car that helped Colin McRae to dominate the championship, although the P25 is even lighter and more powerful, with 400hp and under 1200kgs to shunt.
Inside there's more Alcantara than we've ever seen in a car, and of course that column-mounted single paddle that operates the rally-spec six speed sequential gearbox with helical cut gears. Overall, the P25 is as exciting as it is unexpected, and of all the JDM classic worth restomodding, the Subaru Impreza 22B is as good a choice as any. If you live off the beaten track, then forget the SUV and make a P25 your daily, we say!
The Nardone 928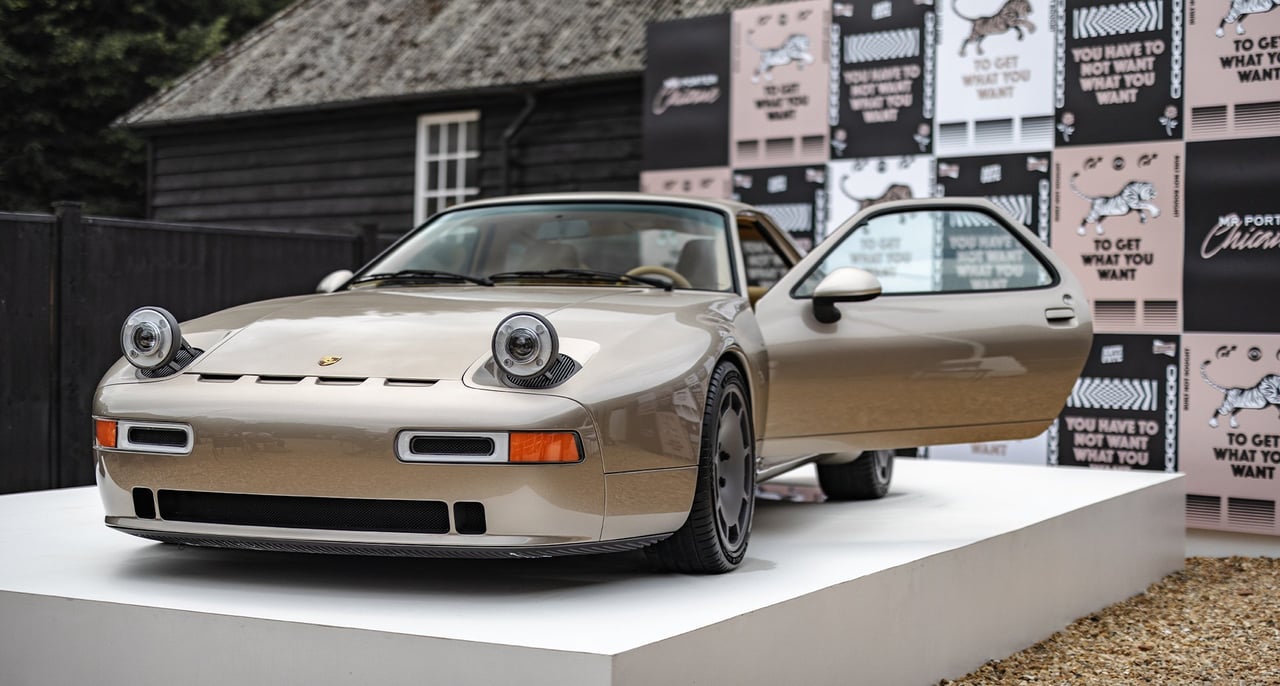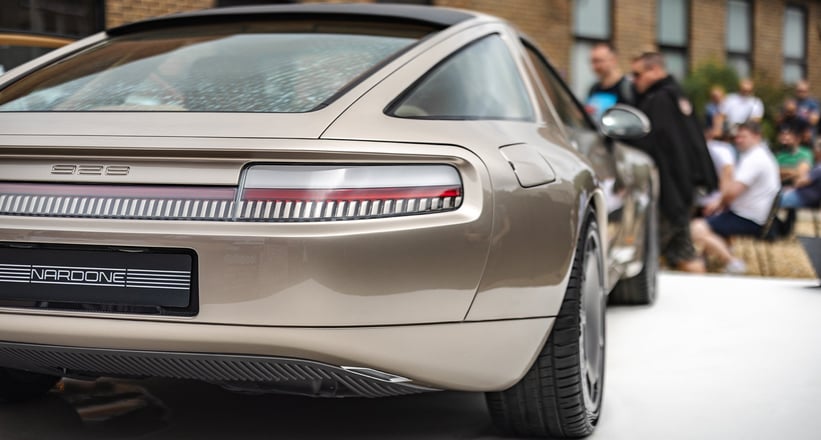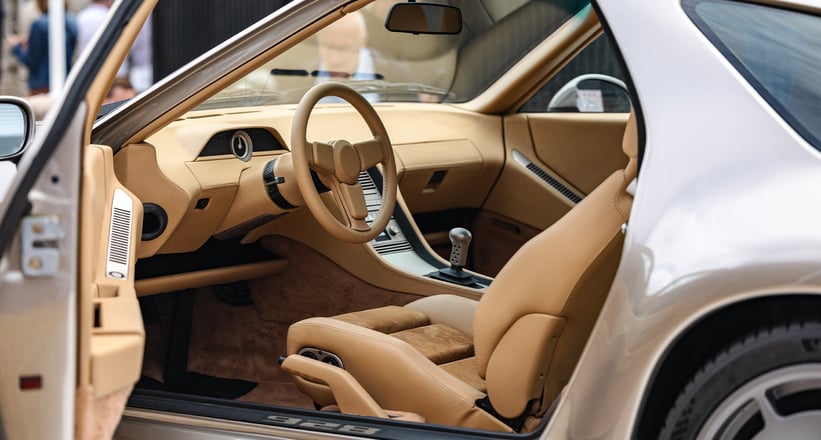 Thanks to Singer's success, the 911 has seen its fair share of restomods from dozens of boutique manufacturers, but until now nobody has given the 928 the love it deserves. In our opinion, as Porsche never built a 928 successor, it's the perfect platform to bring into the 21st century, and we don't think it would be possible to do a better job than Nardone's Carlo Borromeo-designed 928. This reborn 928 declutters and modernises every inch of Porsche's original GT. Riding on large turbo fan-inspired alloys, the Nardone 928's muscular arches lend it a subtle yet imposing stance that the crowds at Goodwood absolutely lapped up.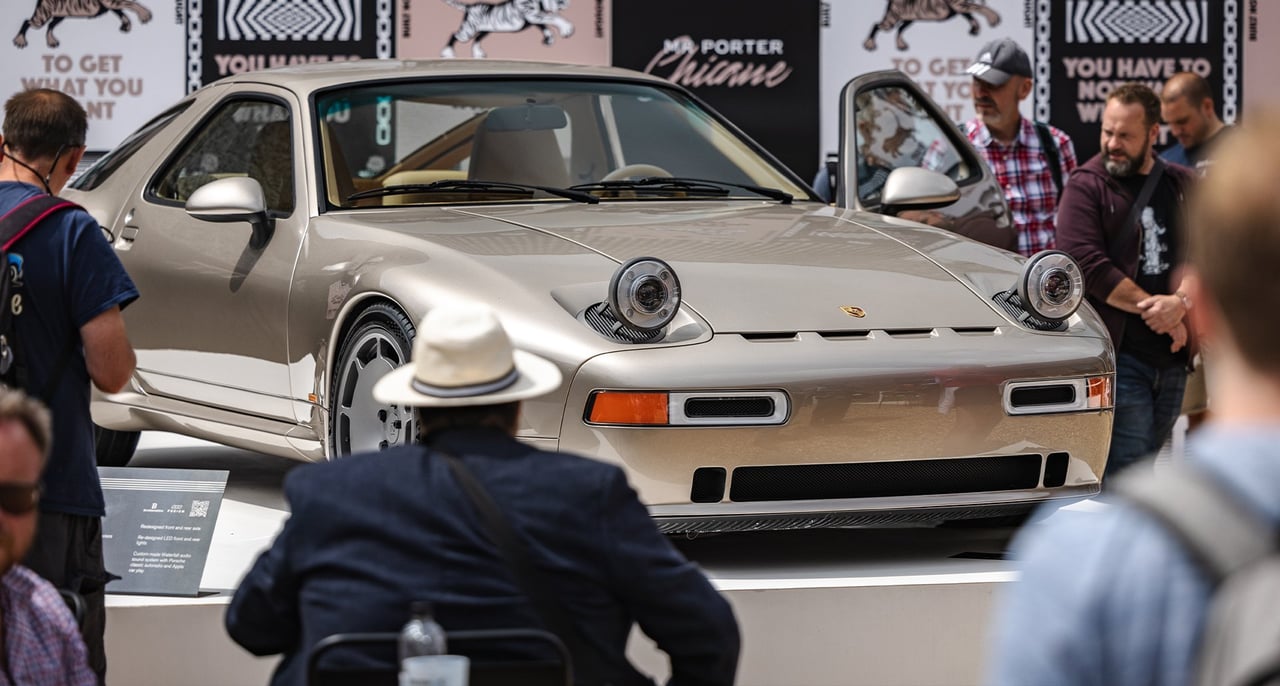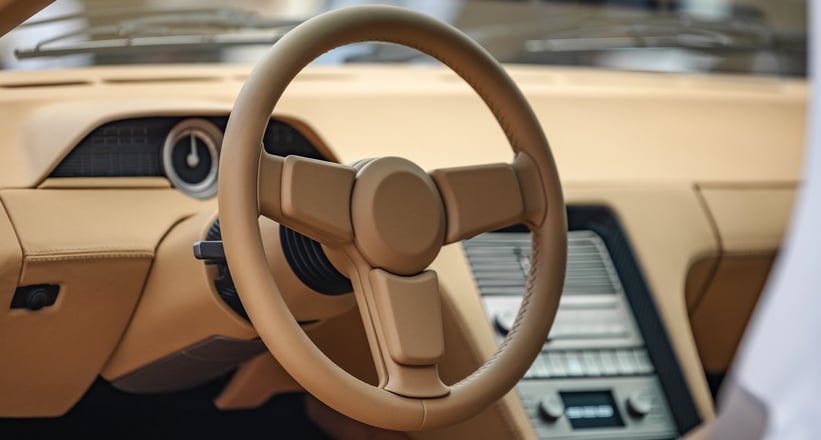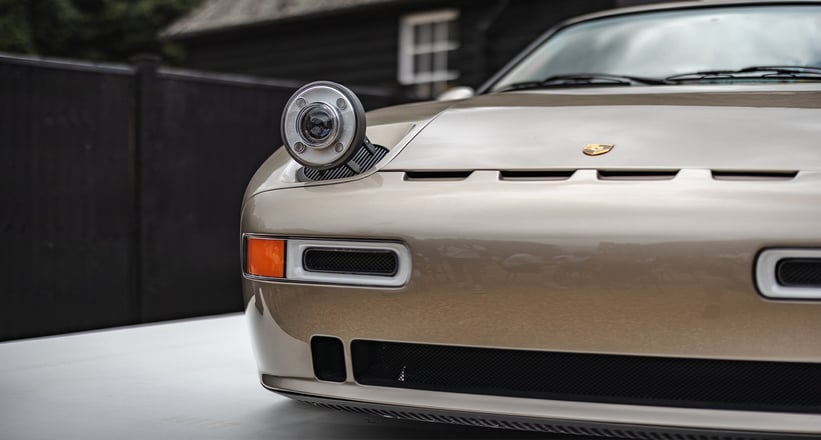 Inside, the sumptuous leather interior looks so polished we wouldn't be surprised if Bang & Olufsen had been behind the design. The sophisticated combination of the tan interior with the champagne metallic exterior results in what we feel is the ultimate spec for a grand tourer. Speaking of which, we're absolutely dying to put Nardone's 928 through its paces on some European mountain passes, but for now we're more than content to look at these images and daydream. In case you couldn't tell, we're absolutely smitten with this reborn GT. The novelty of a 928 restomod and the clarity of Nardone's design earn it our top spot among the restomods at Goodwood last weekend, but if you had to choose just one, which would you pick?
Photos by Mikey Snelgar