Stuck in a rallycross car with Jenson Button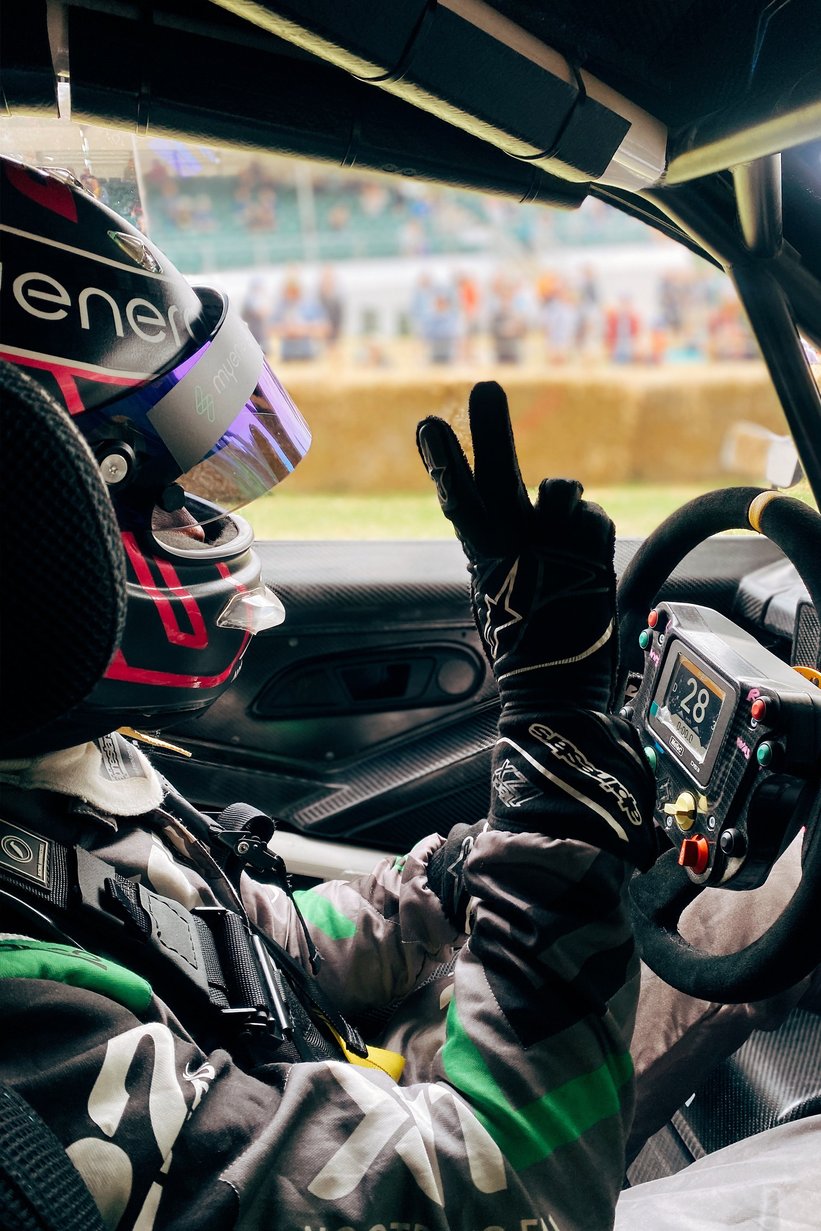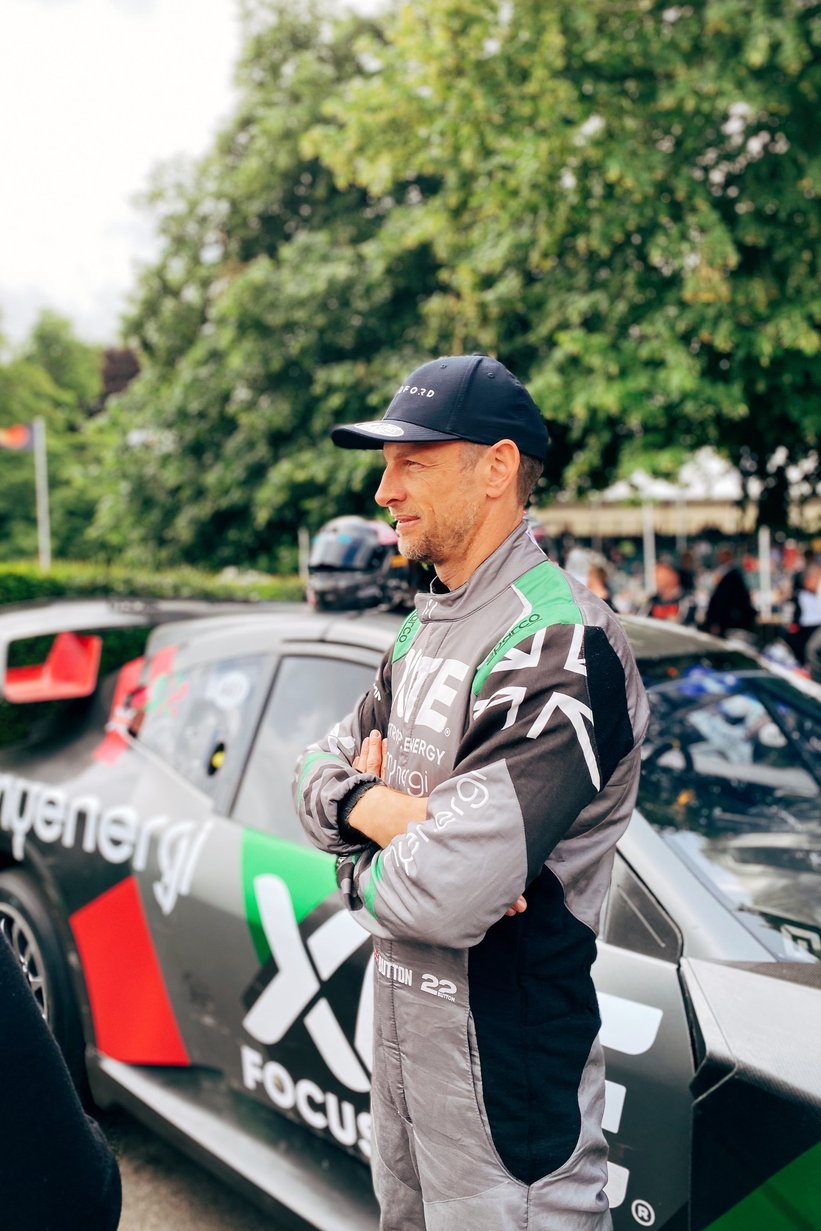 Have you ever daydreamed about what you'd say if you met a celebrity? Would you awkwardly sit next to them and sharply look off into the distance each time your eyes met, or would you talk them into a deep sleep with your random automotive knowledge? Well, it was a bit of both for me, with none other than 2009 F1 World Champion Jenson Button MBE as the lucky celebrity. And no, this wasn't a dream.
It started as a chance passenger ride in the Xite Energy Racing liveried First Corner FC1 x rallycross car. A lightweight and agile vehicle that Jenson will be competing in worldwide. That passenger ride soon developed into a cosy, slightly warm chit-chat on the start line while we waited for the multiple red flags.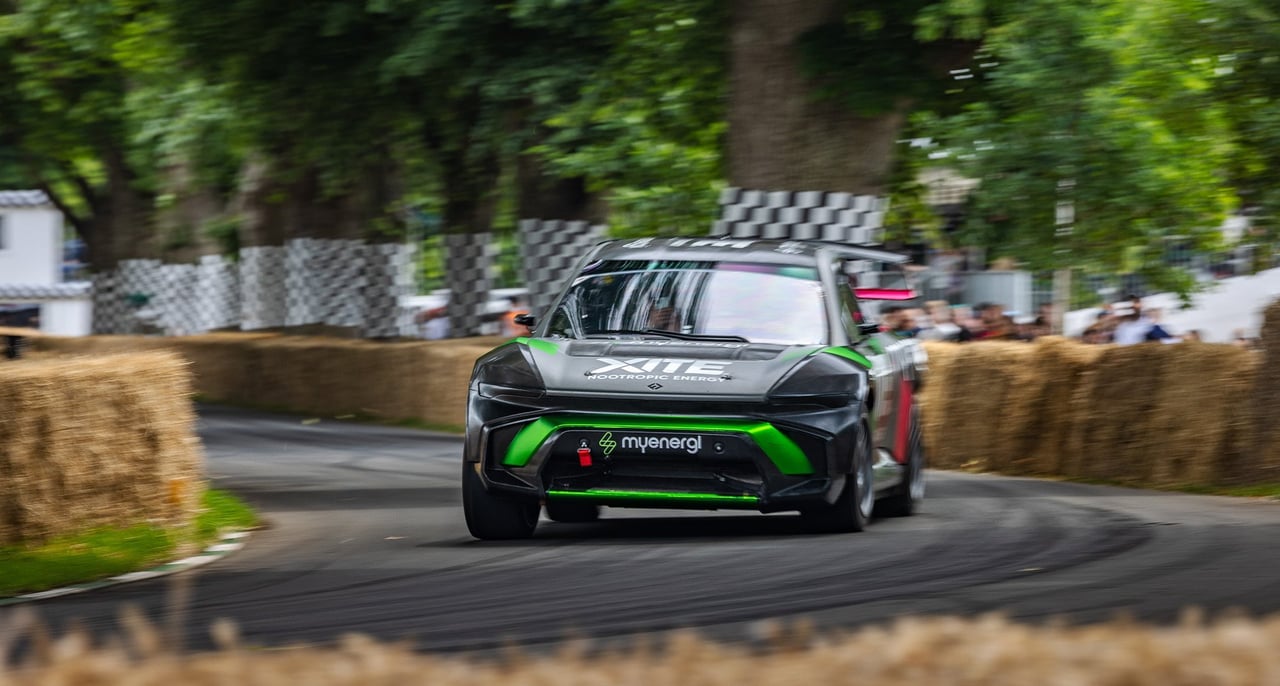 As we sat and waited for a green flag, a somewhat familiar-looking McLaren-Mercedes F1 car rolled by, where Jenson's eyes lit up like a child glaring into a toy shop window. "Is it my car? Is it the Canada 1-2 finish car?!" Alas, it wasn't his MP4-25, but a sibling race car. Hearing Jenson talk a little more about his experiences during that era of F1 was a delight. The memories flooded back to him, and his energy radiated around the cockpit.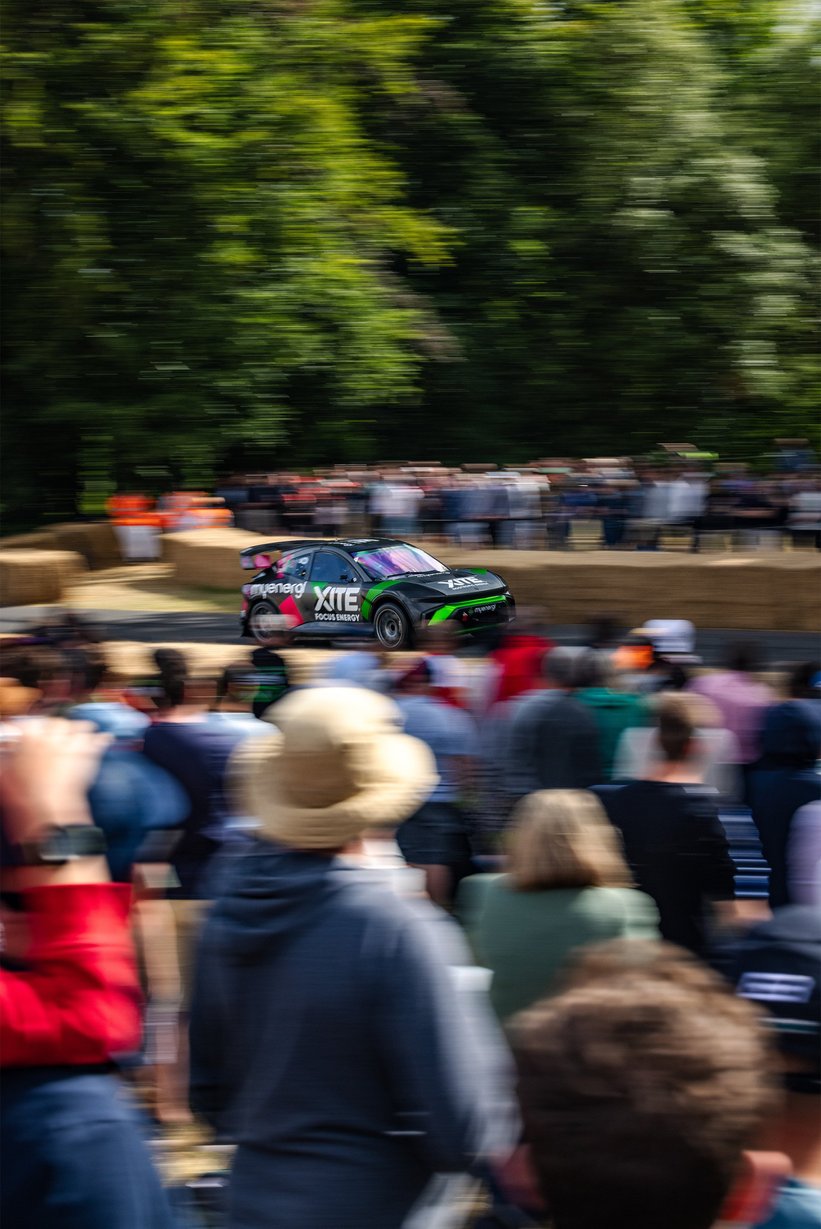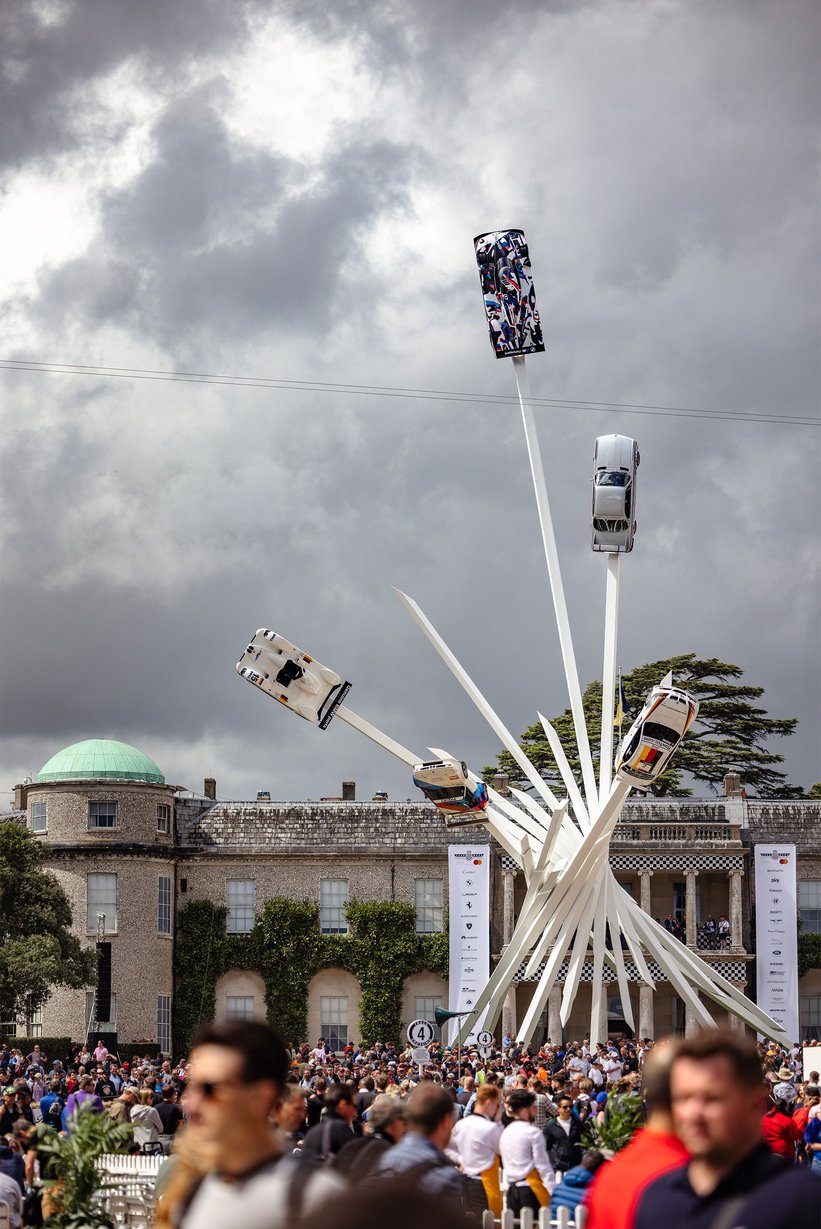 Time for the run itself, with Jenson primed and ready for take-off, he braced me with a sharp "Ready?" – my reply was a large gulp and a muffled "….yes" having already felt just how violently this rallycross beast could hit 62mph from a standstill in the short journey to the grid. Despite not running official timings, Jenson predicted it was around 50 seconds. Not bad considering he had my quaking body in it as some extra weight to lug around.
McMurtry Mcflies into the record books
It's difficult not to read a story on this incredible piece of engineering right now, so we'll try and keep this one as brief as the car's hillclimb run. Max Chilton strapped himself into this unique, cartoon-like vehicle and left every one of his competitors in his dust. 39.08 was the final time, shaving 0.82 off the previous record set by Romain Dumas in the equally as bonkers Volkswagen I.D.R. Will 2023 see the first car to break 38 seconds? Time will tell!
A pair of pre-war powerhouses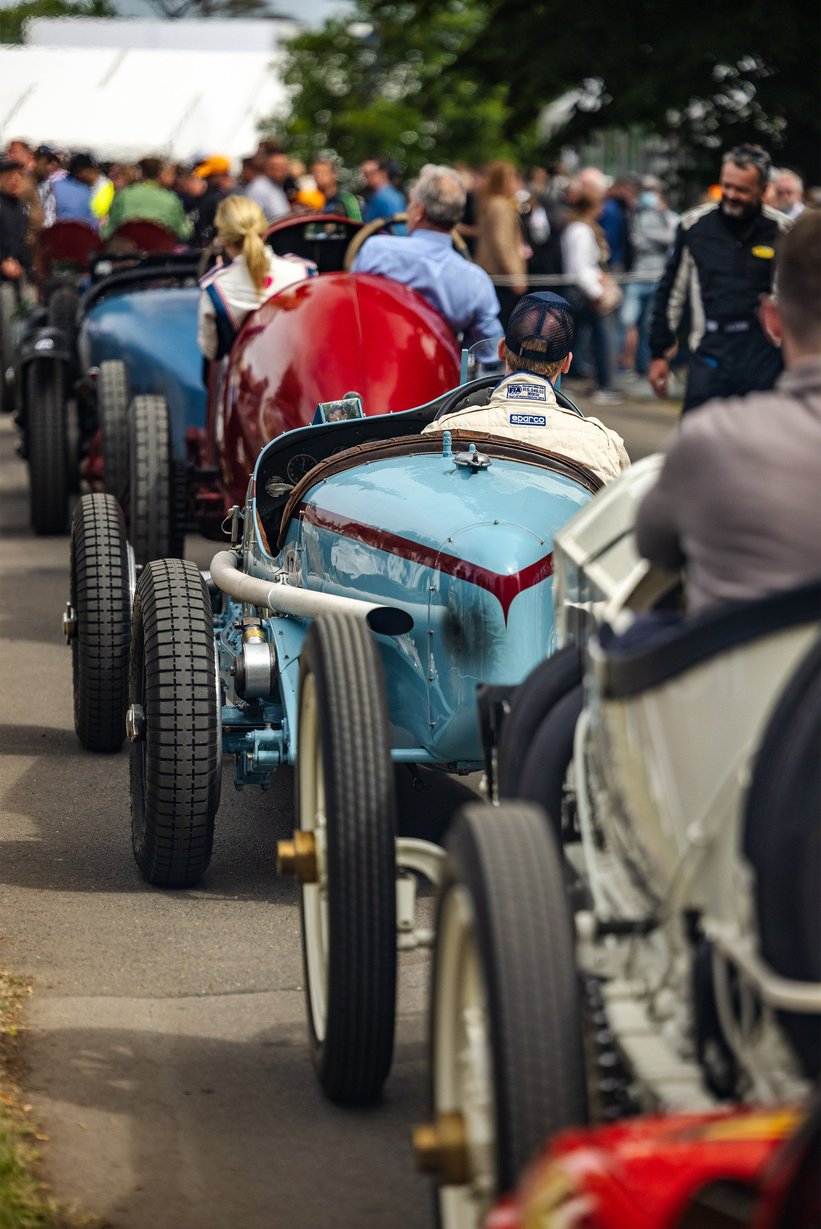 Amongst the plethora of silent EVs and beefed-up race cars, Goodwood also celebrates racing heritage like no other event on the planet. A pair of Alfa Romeos were the pre-war delights that caught our eye, the first being a glorious P3 Tipo B dating back to 1934. This deep red painted Grand Prix legend was undoubtedly no slouch up the 1,16km hill, with the second of the Alfas, a very similar styled example sporting a freshly finished pale blue shade competing in the timed shootout on Sunday.
Believe the hype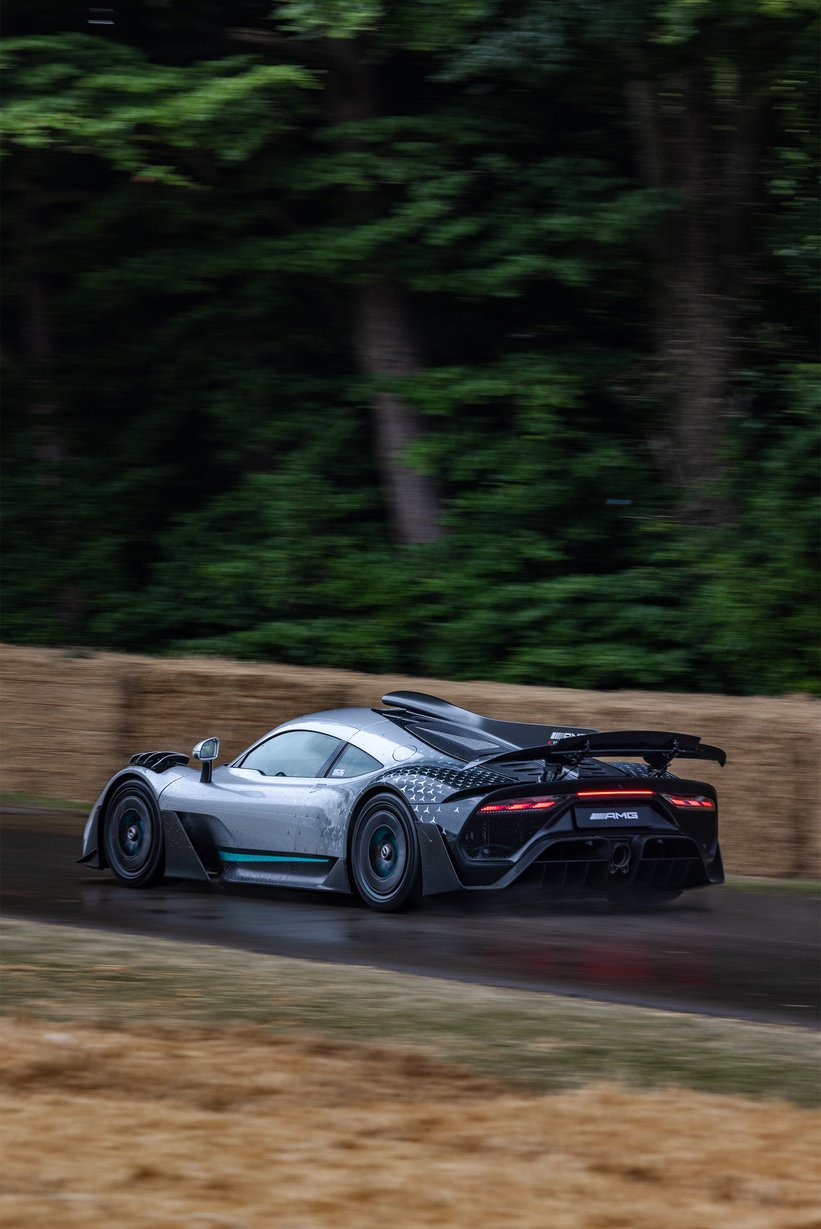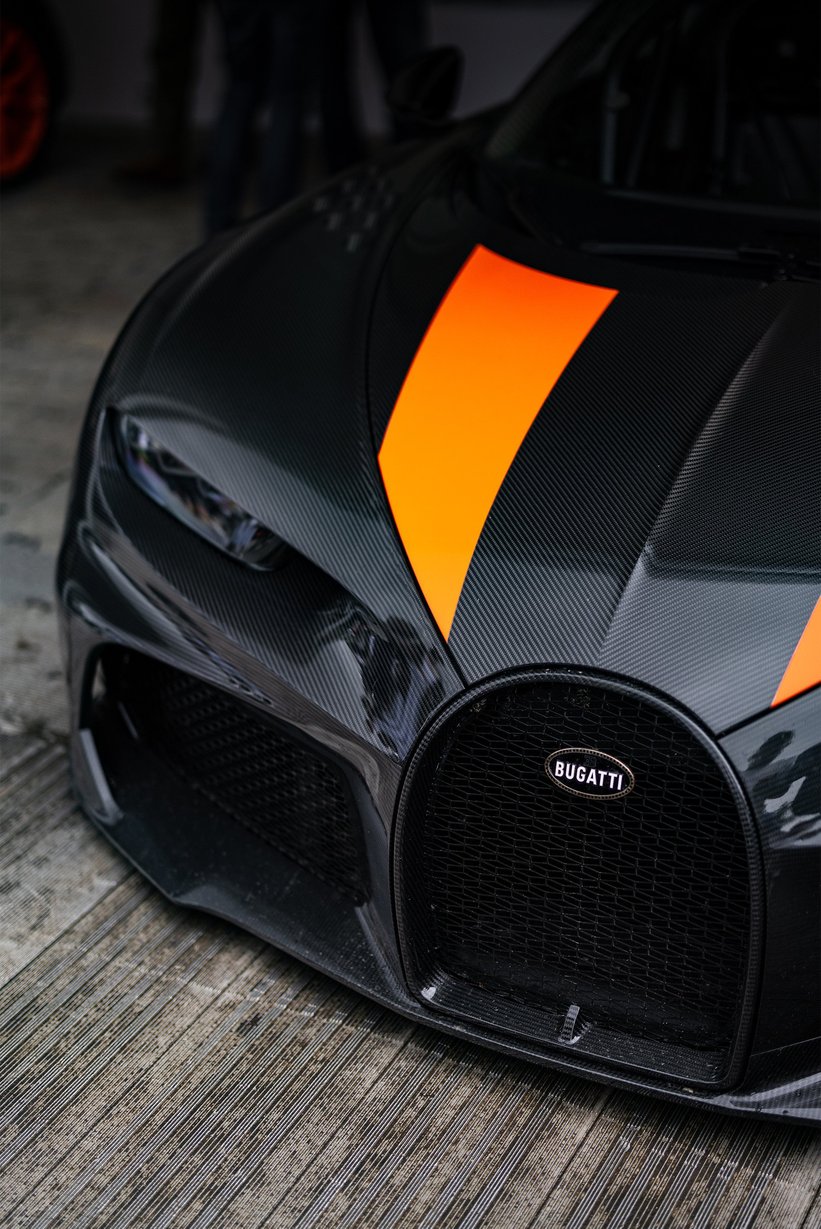 It's hard to ignore the hypercars at FOS, and it seems 2022 has been one of the best yet for releases. Eager fans could catch a glimpse of the Mercedes-AMG Project One for the first time, as well as the Bugatti Chiron Super Sport 300+, Ferrari Daytona SP3 and perhaps the best sounding of all, the ludicrous Pagani Huyara R.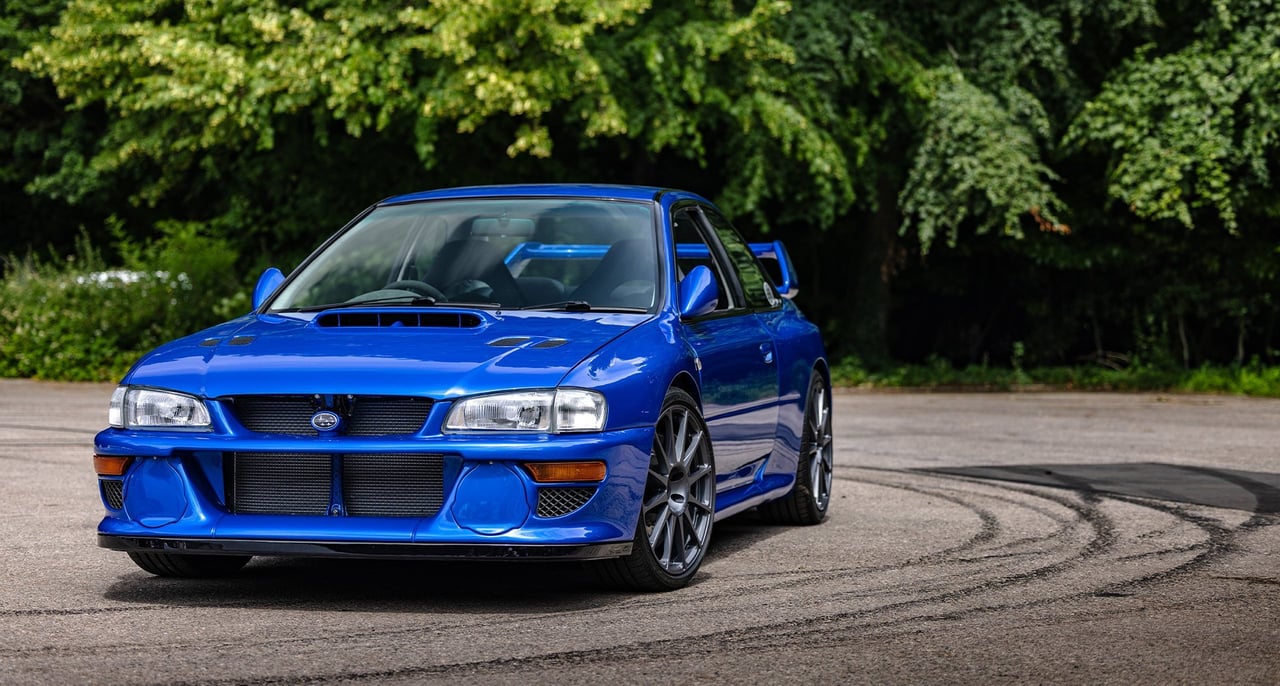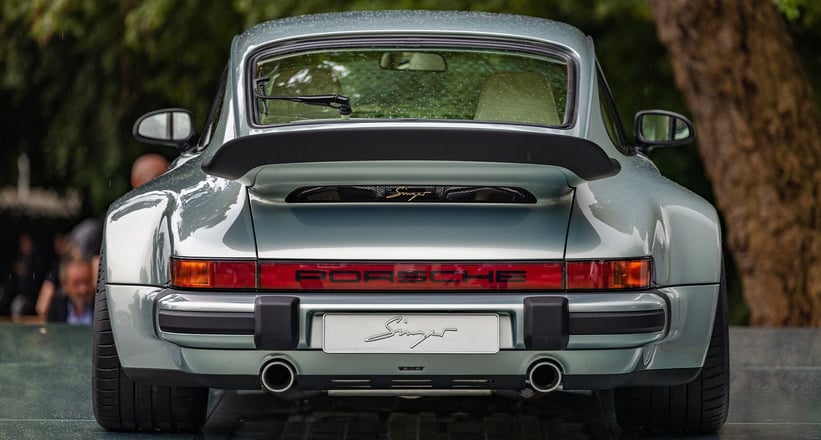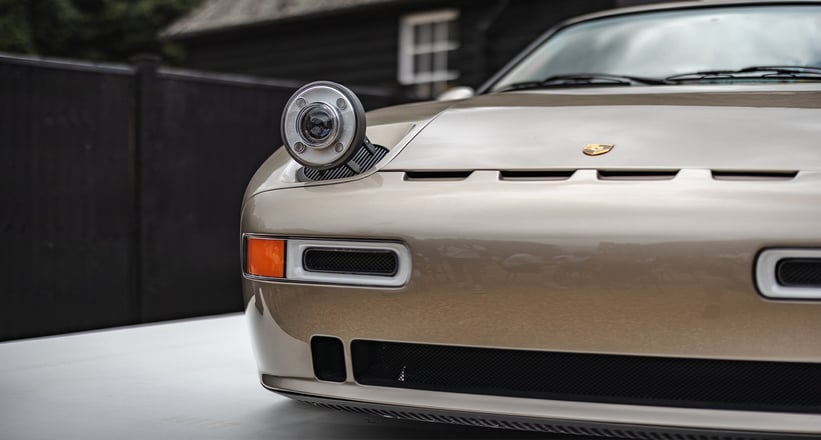 Restomods were also in attendance over the four-day event, with offerings from Singer, Prodrive, Eagle and our favourite of them all, the Nardone 928. We loved these modern takes on some of motoring's finest so much, that we've given them their own article!
Our Picks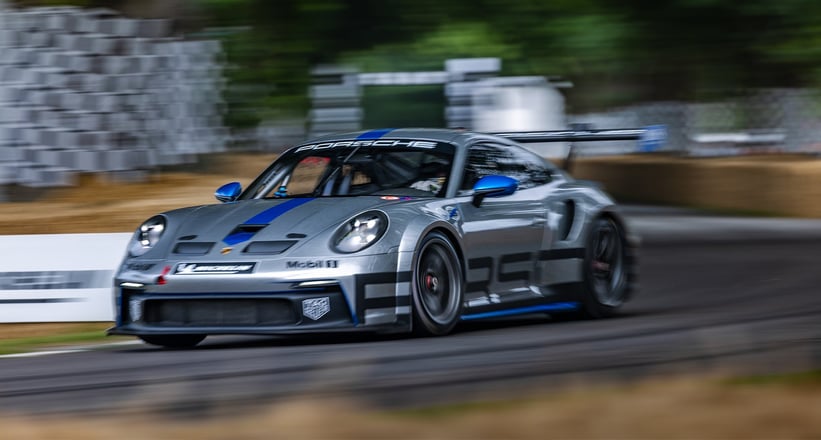 With a seemingly endless array of cars both on display and on the hillclimb, it isn't easy to choose a favourite. Each vehicle that graces Goodwood has its own story; some have multiple generations of family investment, whilst others are there at the very start of their journey, and that's exactly what makes the Goodwood Festival of Speed like no other.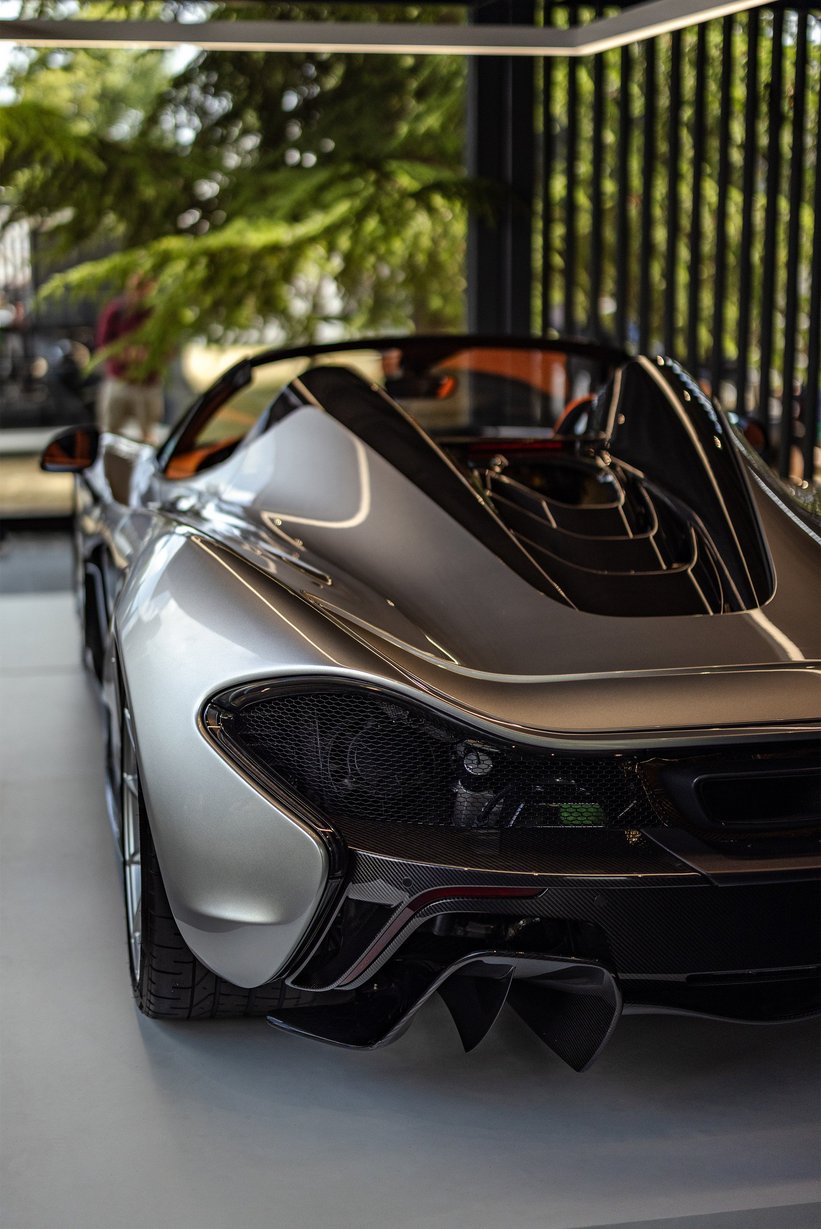 If we had to choose something new, something old and something parked, we'd go for the newly-unveiled McLaren P1 Spider designed by Paul House and built by Lanzante. Seeing Lewis Hamilton's old championship-winning W10 always boggles the mind, especially in the hands of Esteban Gutiérrez, and this Alpina 323i looked boxier than ever parked amongst the dozens of supercars, but it certainly brought the charm.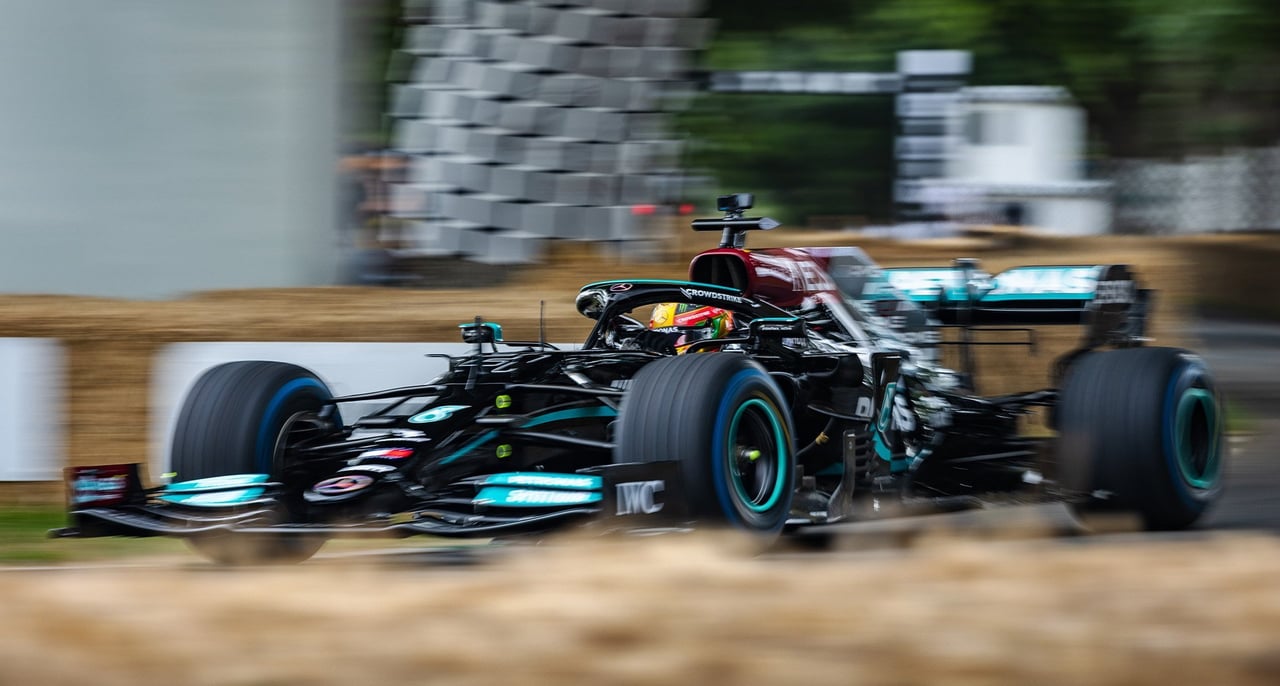 That's all from us for FOS 2022, we can't wait for next year, but in the meantime you can pour over these images!
Photos by Mikey Snelgar
Photos of Jenson Button by Elliot Newton