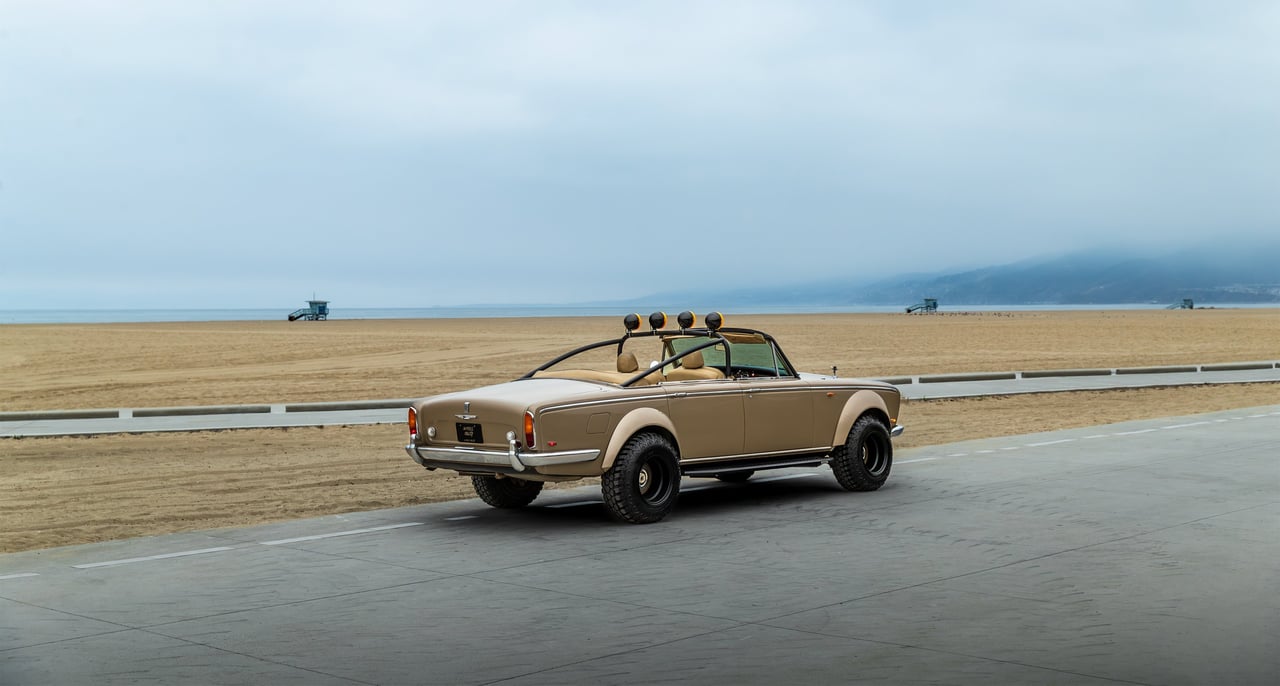 There have been plenty of customised Rolls-Royce models in the past, some lifted with chunky tyres ready to tackle the roughest terrain, others have been transformed to bask in the summer sunshine with a retractable drop top. What you most likely haven't ever seen before, however, is a Silver Shadow that's been lifted by over three inches, as well as having the roof chopped clean off. That accolade belongs to RD of Wires Only and Chad Utt.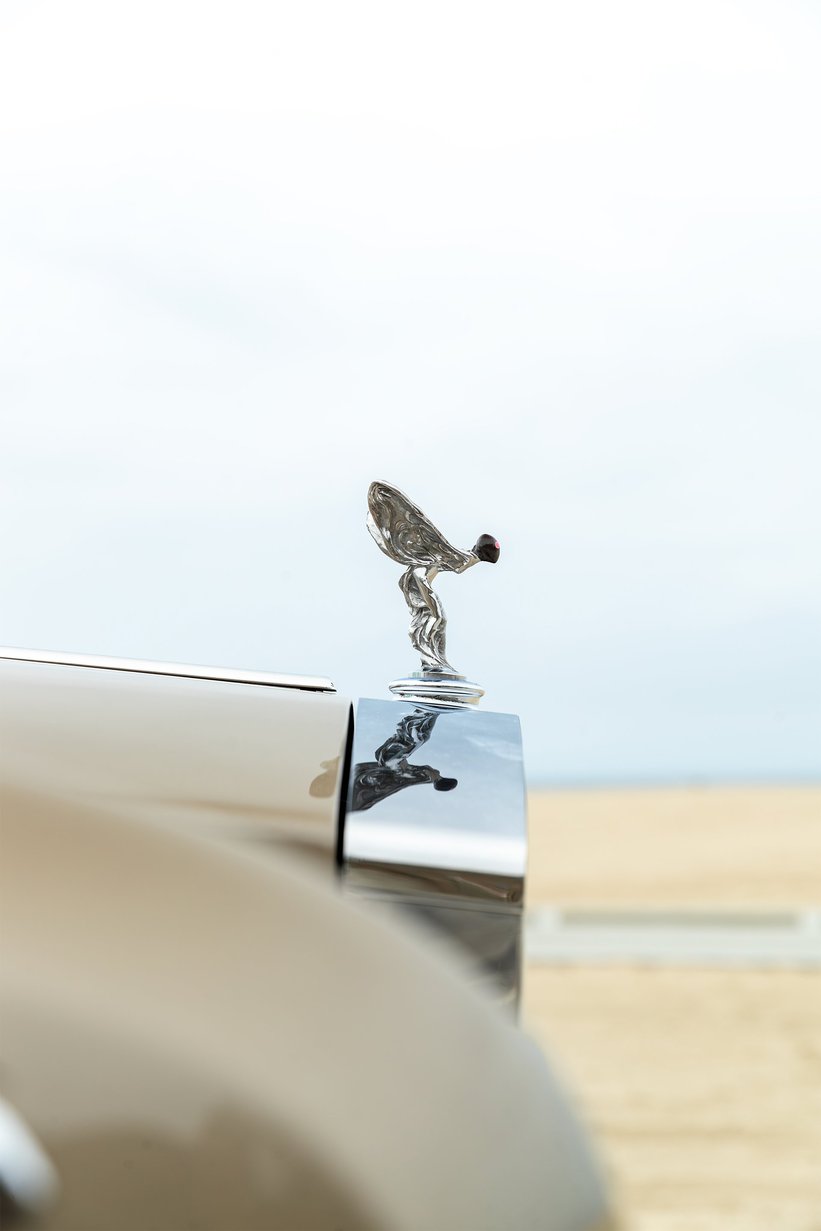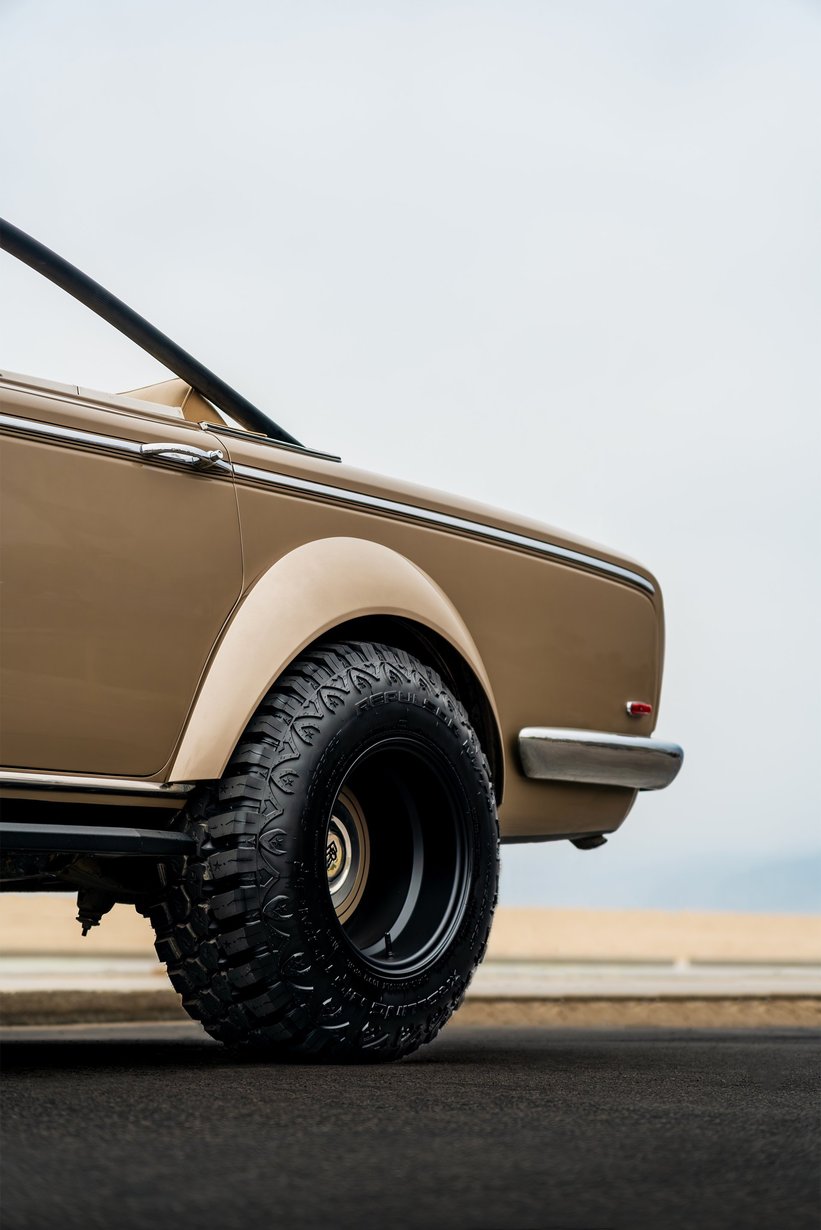 Created for Puerto Rican rapper, singer, songwriter, record producer, and occasional professional wrestler who goes by the name of Bad Bunny, this one-off Silver Shadow certainly stole the show when it featured in his new music video "Where She Goes."
While going all out with the customised styling, the Wires Only crew wanted to ensure this Roller was safe and refined. Chopping the entire roof section away revealed the decadent cabin space of the 1970s Rolls-Royce, where a custom roll cage was inserted, as well as those smiling off-road spotlights. Despite having just three days to produce the car, the team worked tirelessly to create a truly unique machine, aided by its extended fender flares, the 3" suspension lift kit, and a set of RBP's Repulsor M/T RX tires in a monstrous 31x10 tyre compound.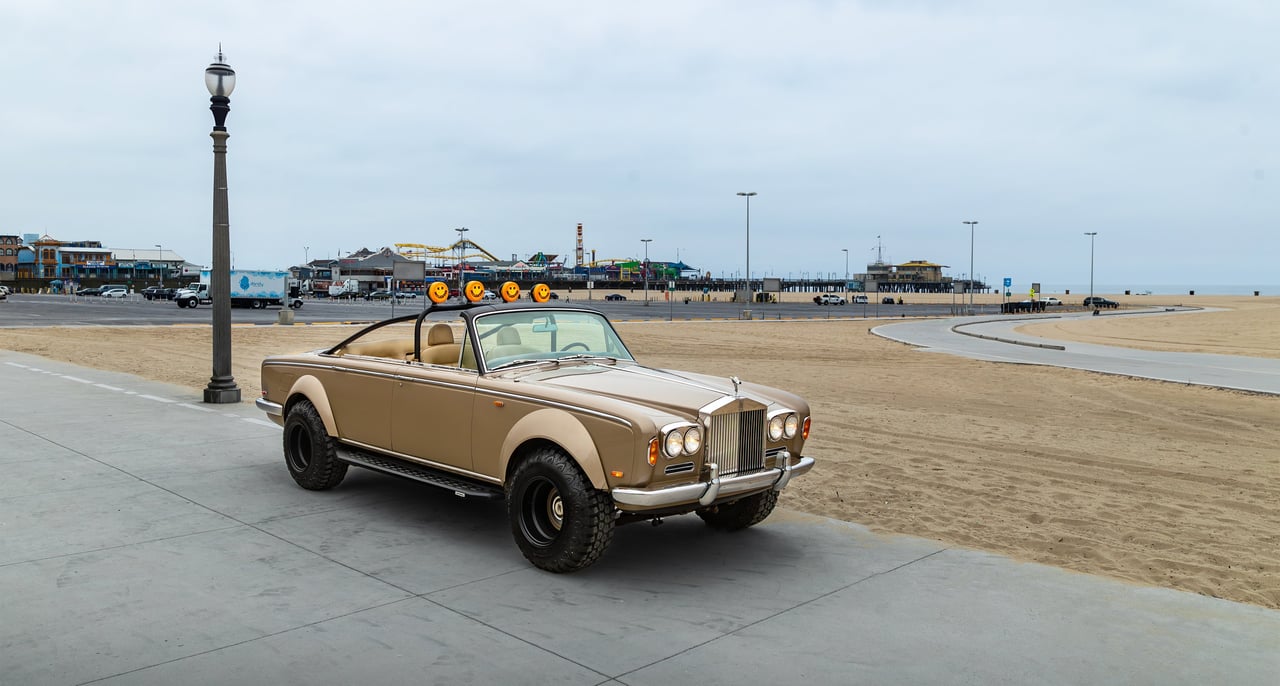 While this champagne-coloured mud-lover is a custom one-off, the Wires Only team are set to create some more additions of the lifted Roller, so if you're fancying something to really turn some heads at your local beach resort, this might just be it!