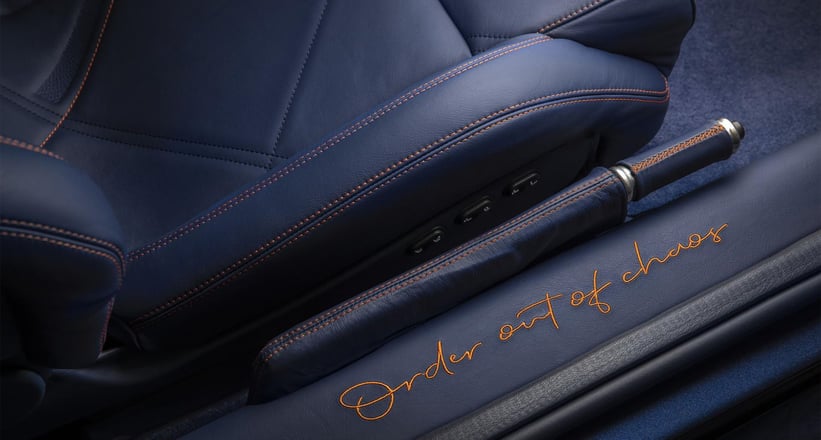 Priced at a hefty £550,000 including the cost of a donor car, the Vanquish 25 by Ian Callum's eponymous new design firm has been officially endorsed by Aston Martin. And when you delve deeper into the extent of the re-engineered V12's modifications, it's easy to see why. For many people, the original Vanquish was – and remains – one of the most beautiful Grand Tourers ever penned. But believe it or not, Callum was never entirely happy with the car and always yearned to give it a second outing. And having now departed Jaguar, he's done just that.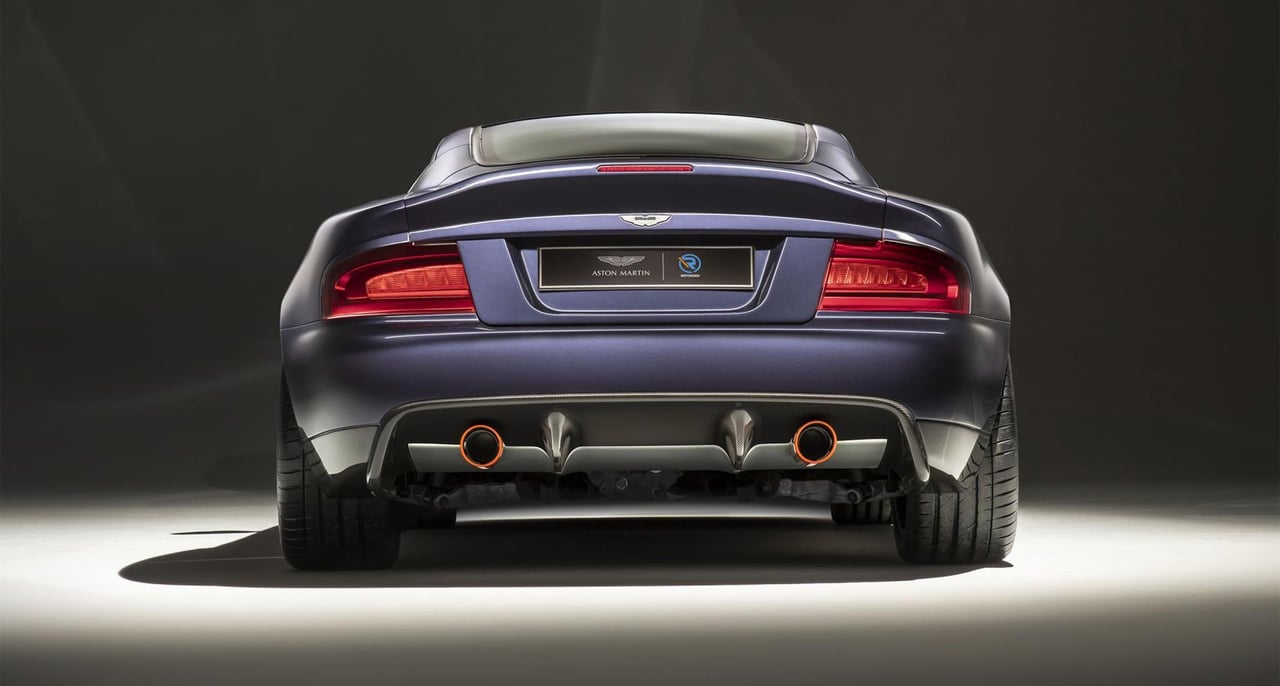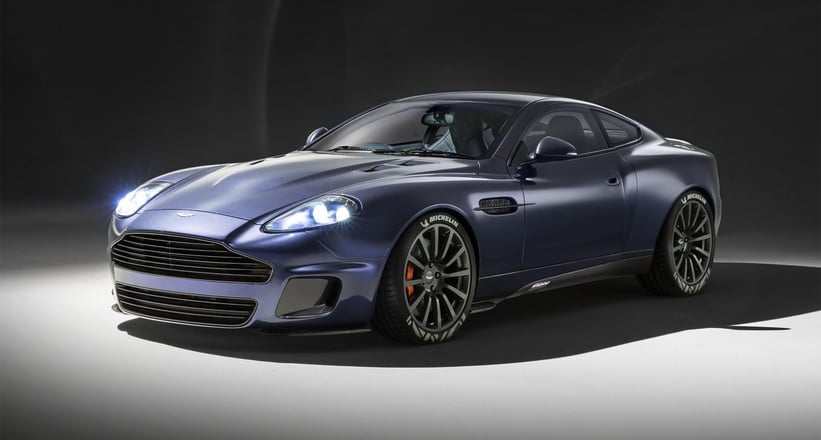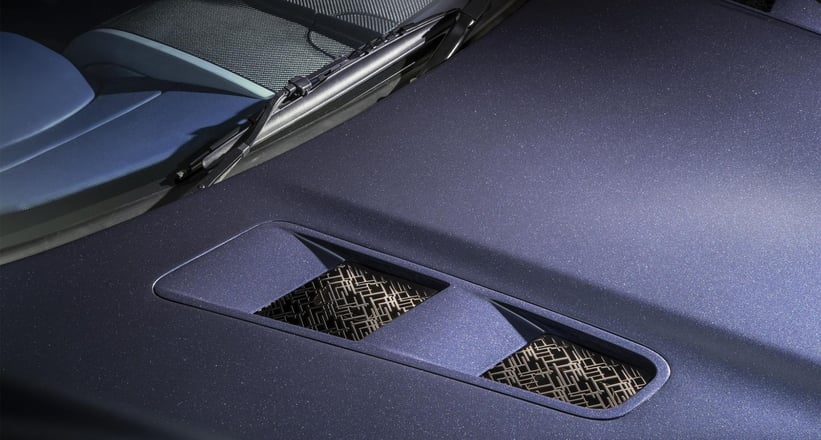 No more than 25 cars will be stripped and comprehensively rebuilt by R-Reforged in the UK, bringing the 18-year-old Vanquish firmly into the present day. From an aesthetic point of view, the perfect proportions have thankfully been left alone. Instead, there's a raft of small tweaks that combine to make a big difference, from new LED lights and a revised front bumper and grille to carbon-fibre side window surrounds and rear diffuser subtly integrating the twin exhausts.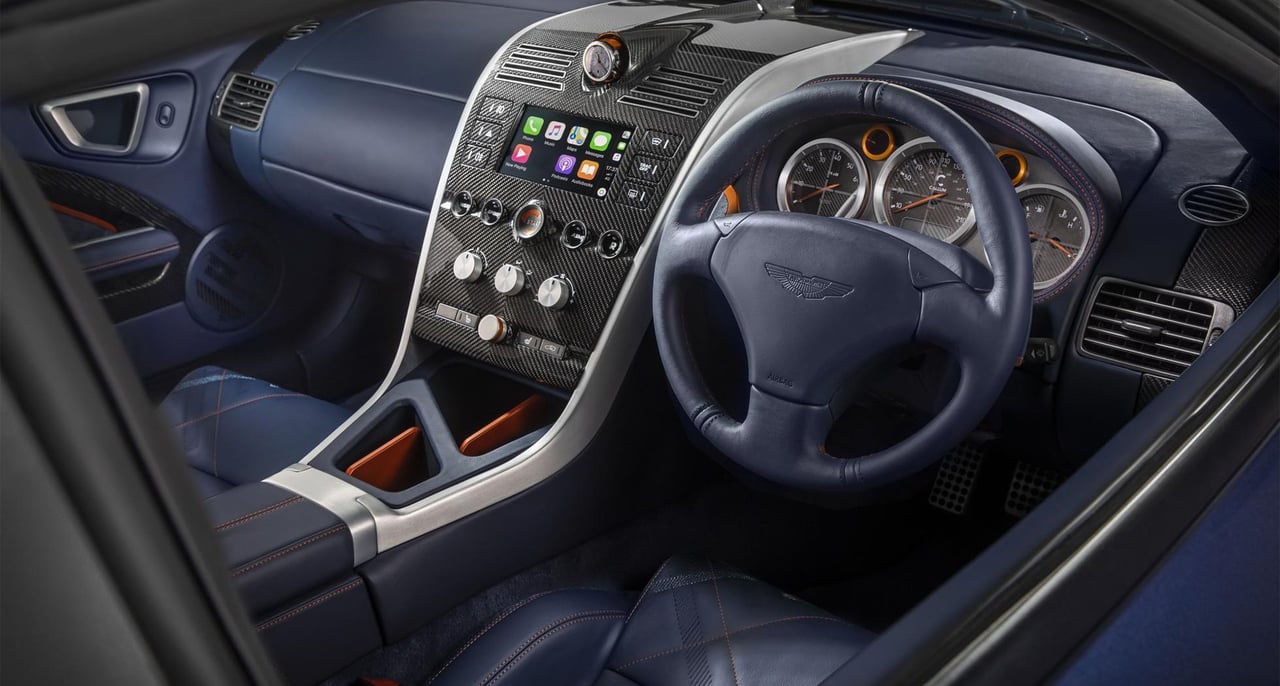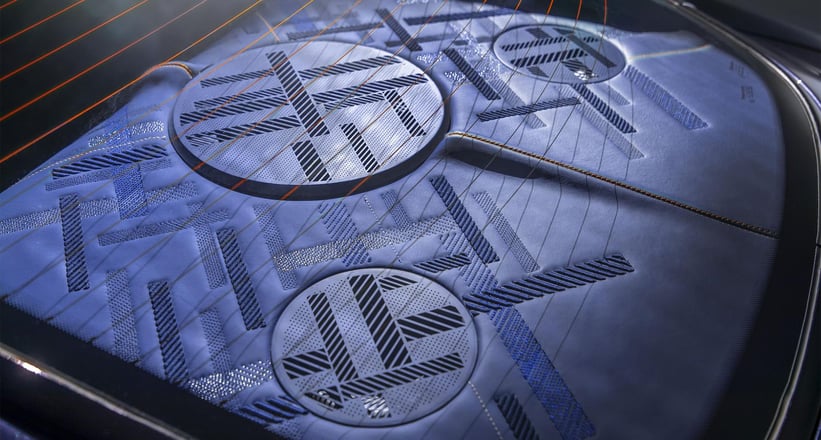 Inside, the makeover is more dramatic. There's an entirely new central binnacle crafted from carbon-fibre and encompassing a touch screen infotainment system, a set of Mulberry-designed luggage in place of the back seats and sumptuous Bridge of Weir leather throughout that prominently shows off Callum's new 'abstract tartan' pattern. There's also a removable Bremont timepiece in the centre of the dash, complimenting the dials, which were designed by the British watchmaker. Much to our delight, there is no cheap Jaguar trim and switchgear to be seen.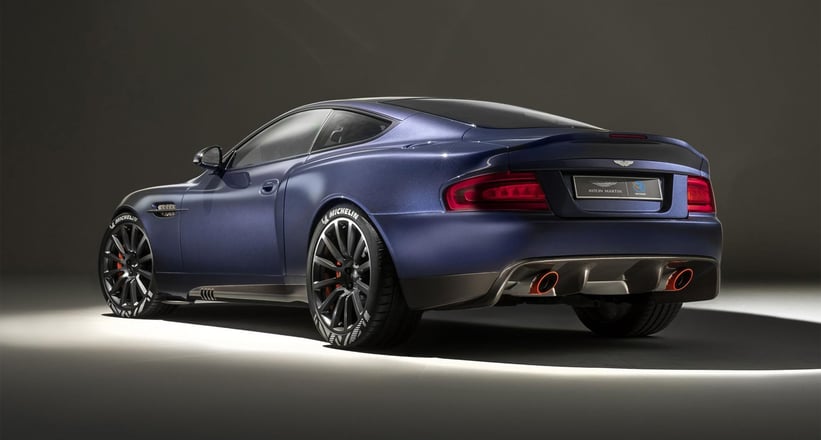 Beneath the surface, the 6.0-litre V12 has been tweaked and tuned to kick out 580HP (that's 60HP up on the original), the brakes are Aston's own carbon ceramics, the bespoke wheels are shod with Michelin Pilot Sport rubber and the chassis and suspension have been extensively reworked to make sure the Vanquish 25 drives like a sporting Grand Tourer built in 2019 should. And for those who never got along with the original car's automated manual gearbox, a modern six-speed automatic will also be offered.
While the onus of the car is very much on personalisation, don't expect to see any Vanquish 25s in outrageous colour combinations. Instead, Callum hopes its customers will accept 'design guidance' through the specification process – like the stunning original, this car is all about taste and restraint. While we can't help but think of the old saying 'if it ain't broke, don't fix it', we can't wait to crawl all over the Vanquish 25 in the metal.
Photos: Callum