Pretty, pink, and it goes like stink...
...in the hands of the right driver, at least. And in the mid-Sixties, this now-auction-bound 1959 Austin-Healey 'Frogeye' Sprite most certainly did, in the form of SCCA golden girl Donna Mae Mims.
The late 'Donna Maezing' was one of the Sports Car Club of America's most… well… luminous luminaries. As we touched upon previously, her natural driving talent saw her progress through the ranks, racing to victory in Class H of the SCCA's National Championship in 1963.
A Mims-ical journey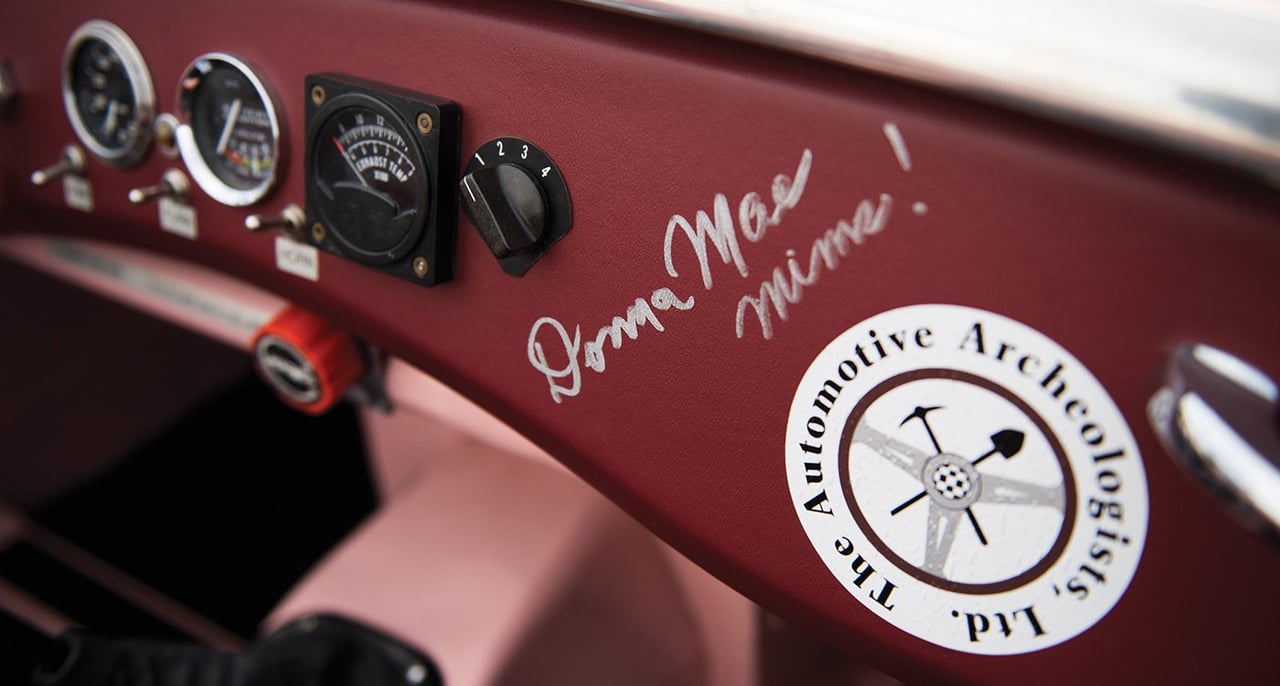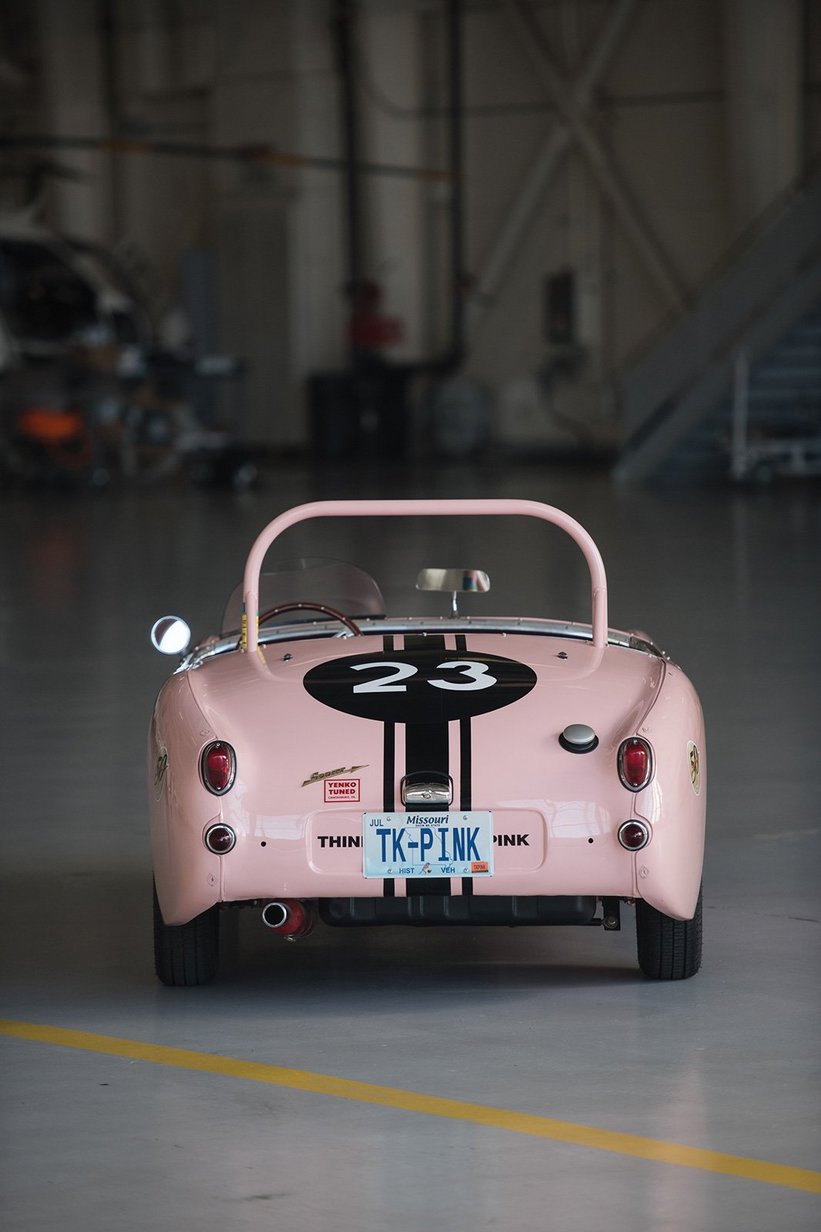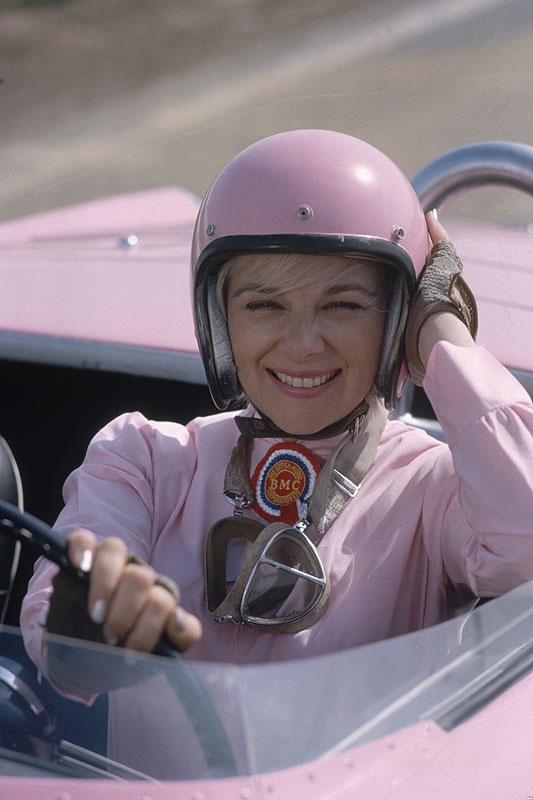 Now, the very car in which she did so – a rather recognisable 1959 Austin-Healey 'Frogeye' Sprite, wearing her trademark racing number 23 – will be offered at the RM Sotheby's auction at Amelia Island on 29 January, accompanied by the original competition-spec motor and correspondence from Her Serene Pinkness (on pink stationary, naturally) that allowed the car's team of restorers to faithfully return it to its orginal spec. With a seemingly rather reasonable estimate of 40,000 – 60,000 USD, it might be a smart move to take the advice emblazoned on the car's derrière (a view forced upon many of her racing competitors) and 'think pink'…
Photos: Darin Schnabel