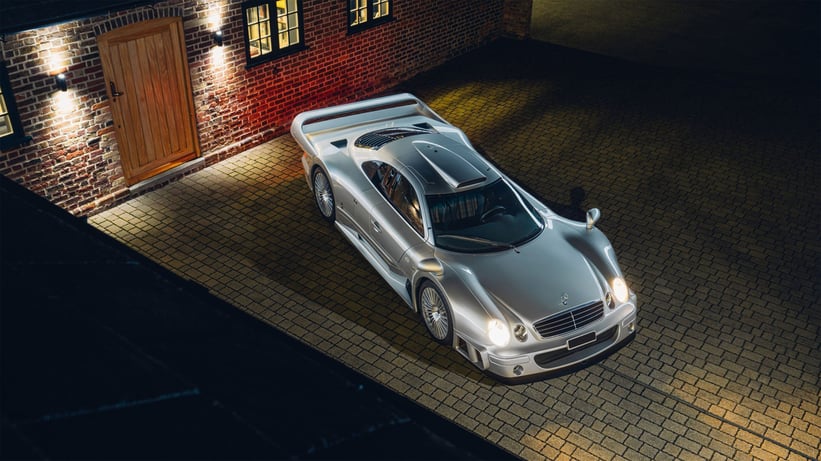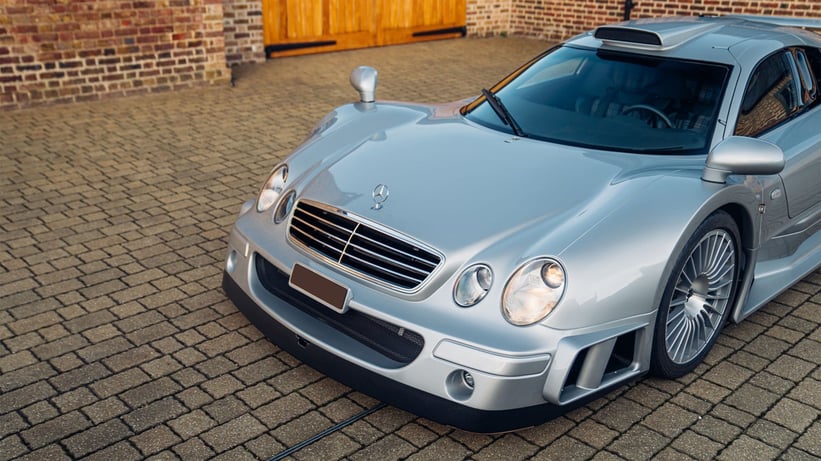 If you wanted to go racing with the very best in the FIA's Group GT1 class during the 1997 season, you would have needed some rather large and deep pockets, and then some extra pockets to hide a few more gold coins for good measure. It was seen as the pinnacle of tin-top motorsport, bringing together brands from across the globe to showcase their most expensive, most outrageous, and of course, fastest machinery in a bid to come out victorious.
Picture this scene, you roll up onto the starting line of a damp Silverstone circuit in your Jaguar XJ220 GT, a car that had been tried and tested with moderate success in the season prior. Now, though, the competition has risen to other-worldly levels, with Lotus' Elise GT1 Turbo, Panoz's insect-inspired GTR-1, Porsche's all-new 911 GT1 and McLaren's ferocious F1 GTR all itching for victory, and yet, there's one car that has every pair of Sparco race shoes quaking in their footwells.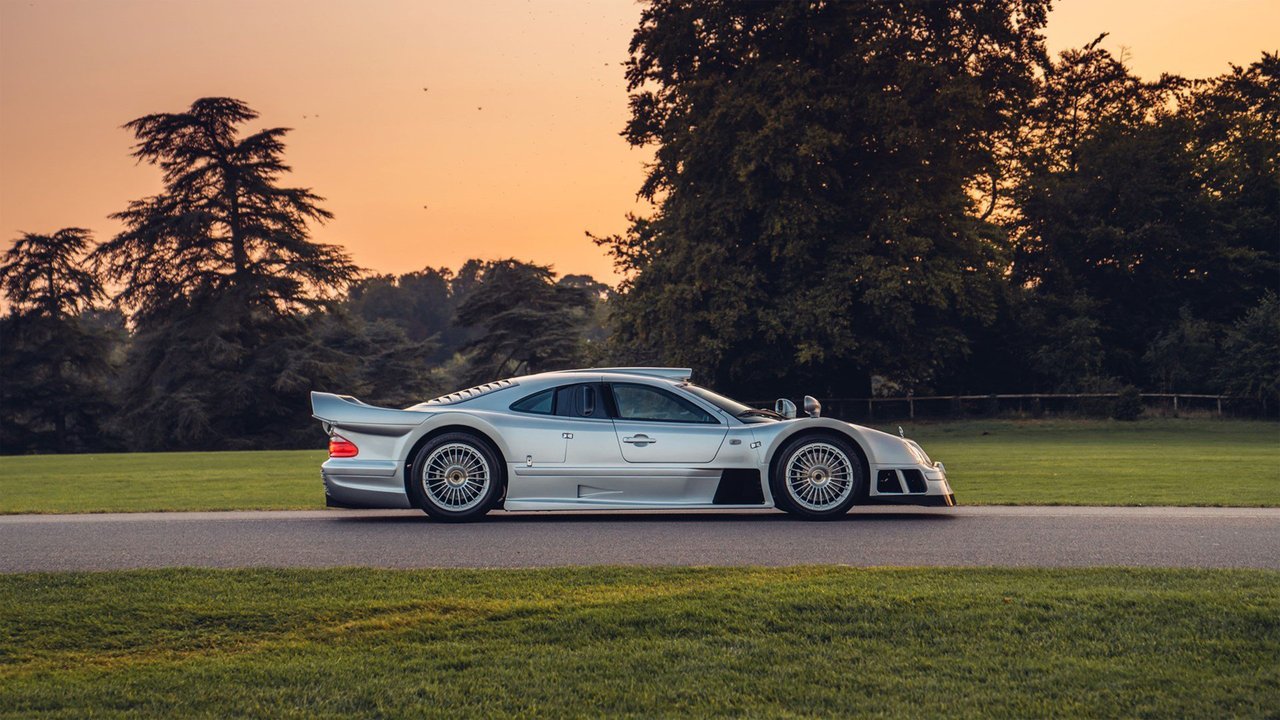 That car was the Mercedes-Benz CLK GTR, seemingly sent from space to utterly dominate its rivals. It was a car so outrageously fast it caused the entire championship it was meticulously designed to compete in to be separated into different disciplines to allow other teams a chance, and while other brands were scrambling to reach the heels of the CLK GTR, Mercedes-Benz ensured its road-going, homologation examples were equally incredible.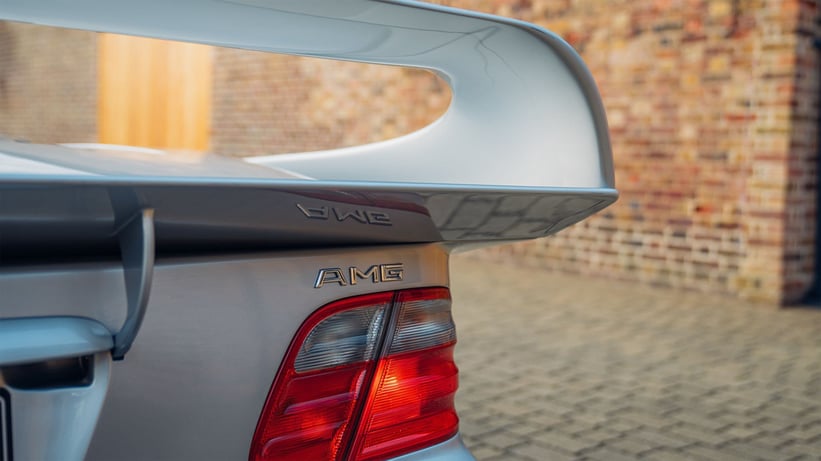 Starting with the coupe variant, of which just 20 examples were created, the CLK GTR formed an era of motorsport monarchy, ruling alongside the McLaren F1 and Porsche 911 GT1 as the "GT1 Trinity". Despite its $1,500,000 price tag at launch, over 300 buyers were desperate to get their hands on one, with this example - the 7th built - being completed at HWA AG on 27 April 1999 before heading to its lucky new owner in Switzerland. Specifying the colour combination of such an incredible machine must have been something of a challenge, but the original owner knocked it out of the park with this Coupé variant, opting for Mercedes-Benz's iconic Iridium Silver Metallic (775), while the competition-inspired cockpit is trimmed in blue-gray tartan gabardine fabric, an obvious nod to the 1955 Mille Miglia-winning 300 SLR racecar piloted by Sir Stirling Moss and his navigator Denis Jenkinson. Incredibly, only two other GTR Coupes are known to feature this must-have upholstery pattern.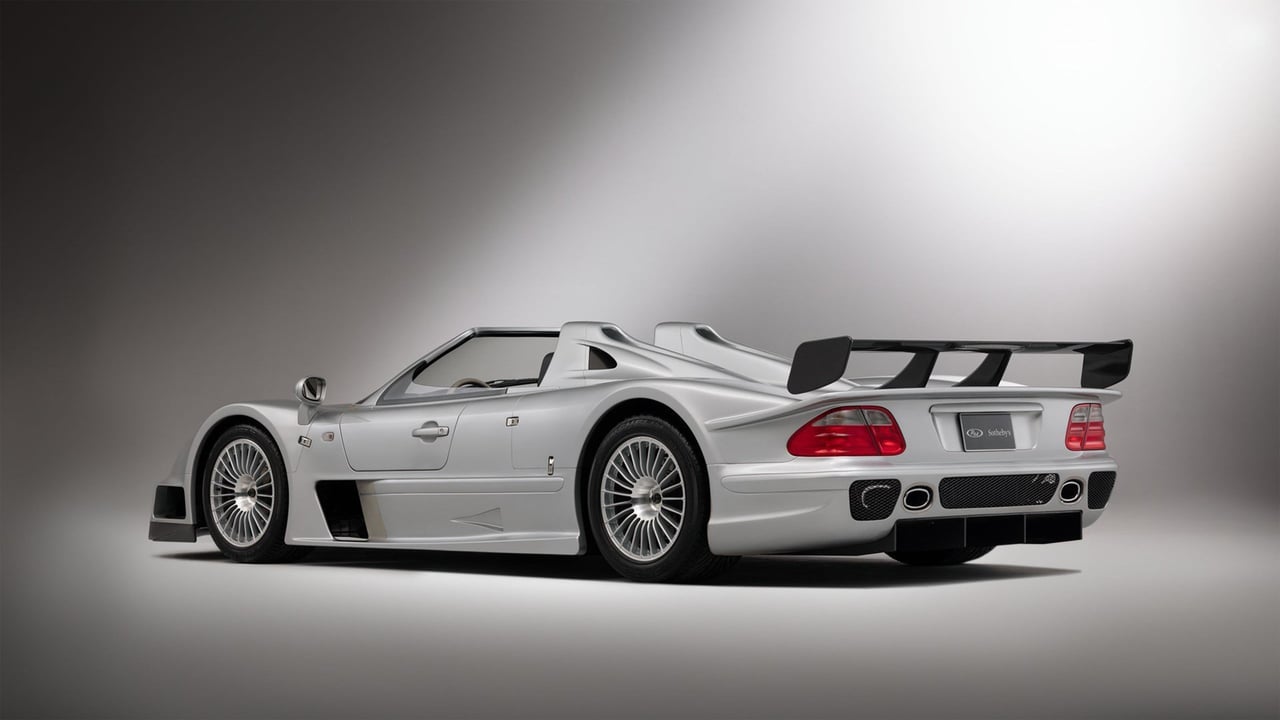 If you'd prefer to hear all of the CLK GTR's race-ready, 623 horsepower, 6.9-litre, naturally-aspirated V12 sing just that little bit louder, you're in luck, as RM Sotheby's Las Vegas sale has not one, but two CLK GTRs going under the hammer, the second somehow being rarer than the first.
This topless variant, of which just six examples were ever produced, is the third in that production run, and is also finished in a striking shade of silver. Unlike its Coupé sibling which carries some mileage, albeit a mere 7,015 kilometers, the Roadster has barely seen the light of day in its 21 years of existence, showing just 170 kilometres on the 340-kph stamped odometer. Despite looking very similar to the Coupé, the Roadster undertook some key design changes, as the roof also housed a massive single air intake. The engine intakes were instead repositioned to the sides, with other changes that included new door-mounted mirrors, integrated roll-hoops behind the seats, and a new front grille and rear wing.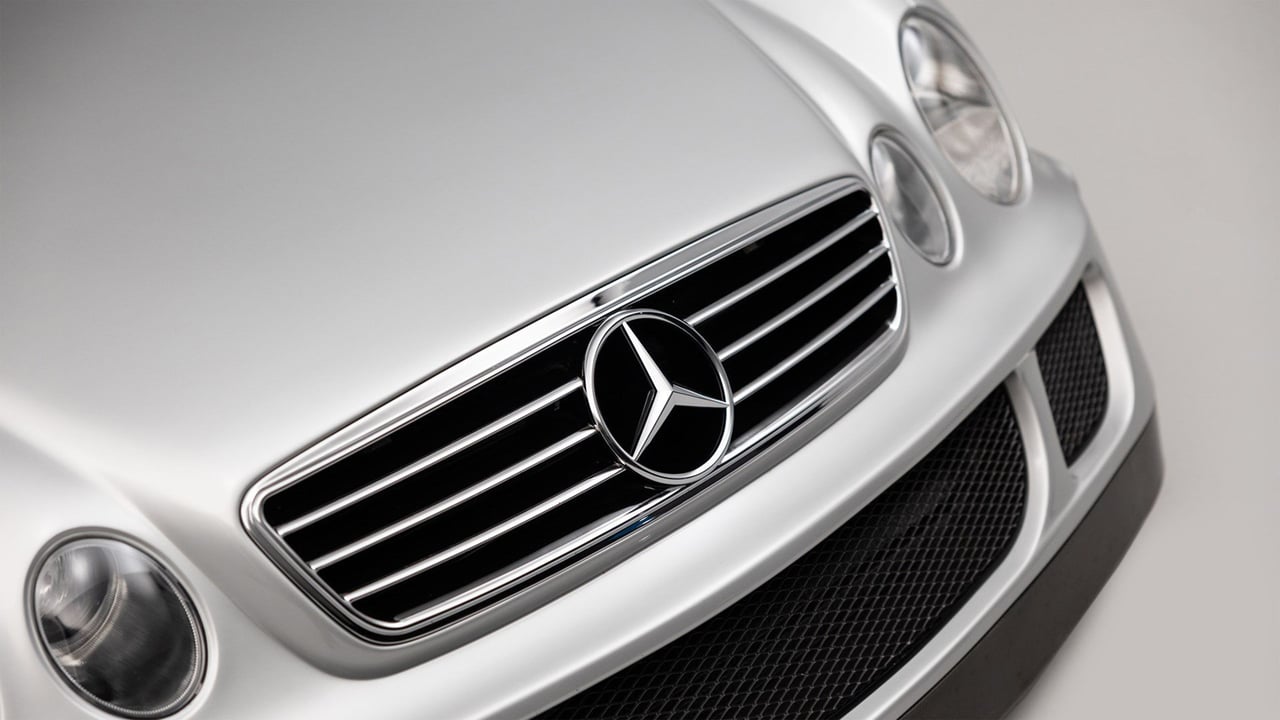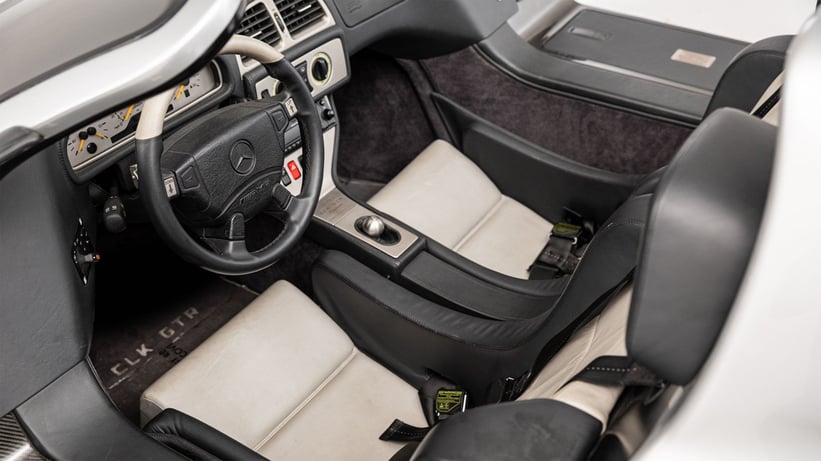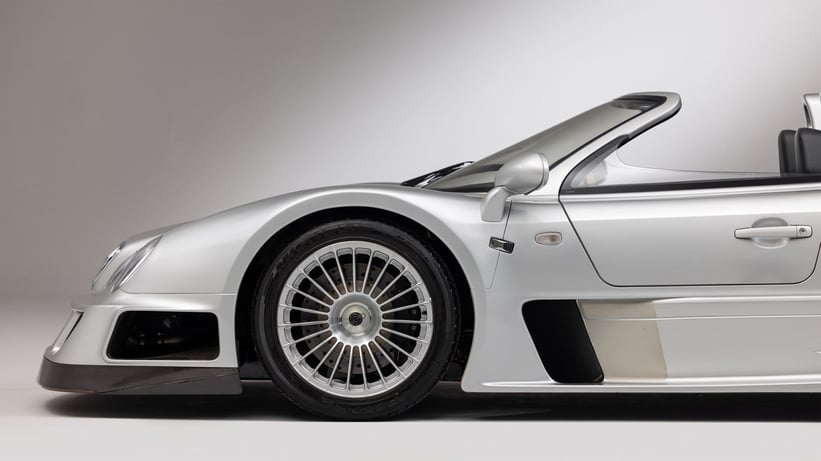 The result is arguably the greatest drop-top that has ever existed. It's a car that comes so close to its race-dominating track only variant, and yet it's one that can be enjoyed out on the public roads. Out of the GT1 Trinity, of which all three cars are legends in their own right, the CLK GTR has always been the most exclusive and untamed. It obliterated its rivals out on the circuits, while showcasing a relentless pursuit of perfection and driving enjoyment on the open road. This car is more than just a homologation special, it is a product of exactly what Mercedes-Benz has always strived for: The Best or Nothing.
Both of these incredible CLK GTRs will be heading to RM Sotheby's star-studded auction in Las Vegas on November 17th, with the Coupè variant estimated to bring in €7,500,000 to €8,500,000 euros, and the rarer Roadster example estimated at €10,000,000 to €12,000,000 euros.