Although last year's memorable result for the Baillon Cal' Spider remains unsurpassed, the strong price for Gooding's Amelia 2016 car puts it (just) ahead of the covered-headlamp car it sold at Pebble Beach last year. Meanwhile, the top-seller of the RM Sotheby's Amelia sale was another Ferrari from the same era: a 1962 400 Superamerica LWB, which sold for 4.4m dollars including premium – a new World Record for the model. Bonhams' star car was the Vanden Plas-bodied Bugatti Type 57SC, which sold for 9.735m dollars.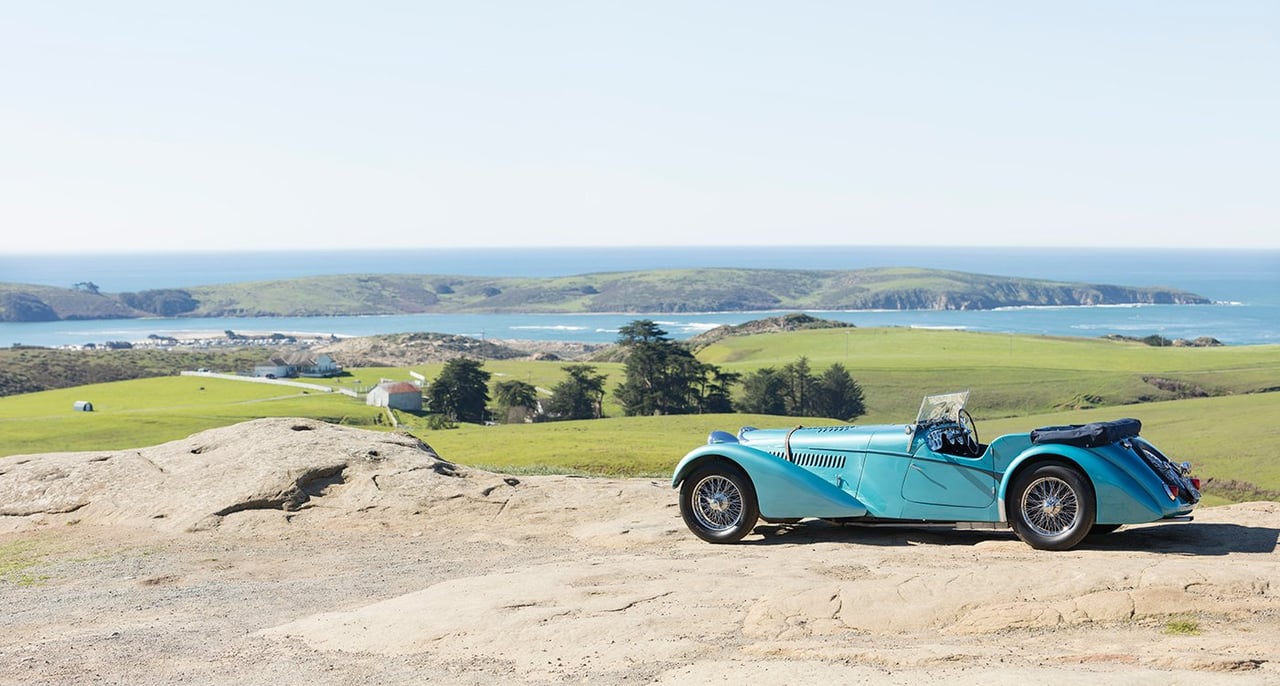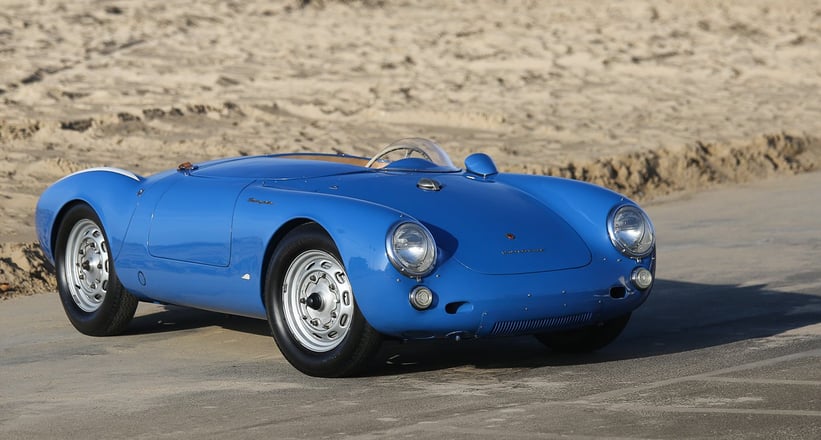 Gooding might have hoped a few more of Jerry Seinfeld's Porsches would have populated the top 10 results from the weekend's auctions. The blue 550 Spyder gleaned a respectable 5.3m dollars, while the other two in the top 10, the 917/30 Can-Am Spyder and 718 RSK Roadster, brought 3m and 2.86m dollars respectively. Elsewhere, apart from the impressive 2.31m dollar result for the IROC 911 RSR, winning bids largely fell short of lower estimates across the collection. Only the Carrera GT prototype will be heading back to the Seinfeld stables, however, likely due to the fact its 10 cylinders will probably never fire again: Porsche removed its ECU before releasing it into the wild.
Further down the top 10 list, Gooding also achieved 3.3m dollars for the road-going Ford GT40 – a little less than was made by a similar example sold by Gooding at its 2014 Pebble Beach auction – and 2.75m dollars for a 1931 Duesenberg Model J Murphy Convertible Coupe. Bonhams followed up the sale of its British-bodied Bug with the 2.97m, ex-Embiricos 1937 Mercedes-Benz 540K Cabriolet A and the 'Argento' 1967 Ferrari 275 GTB/4 that sold for 2.75m dollars.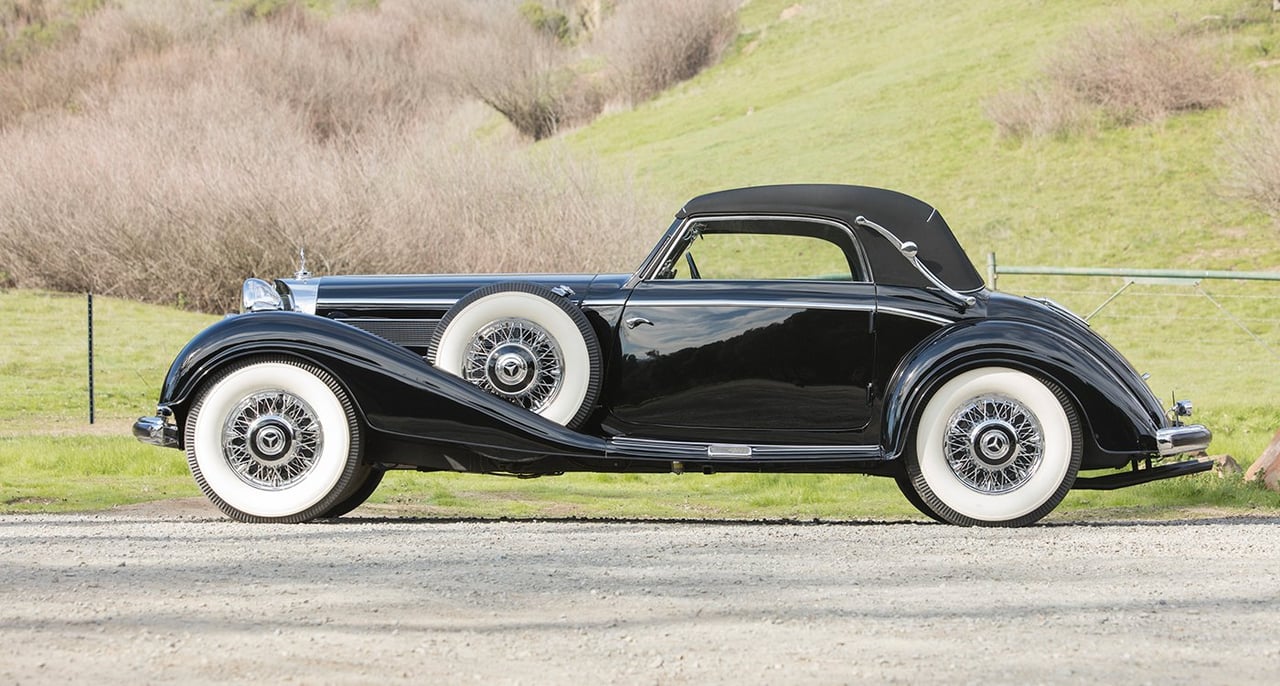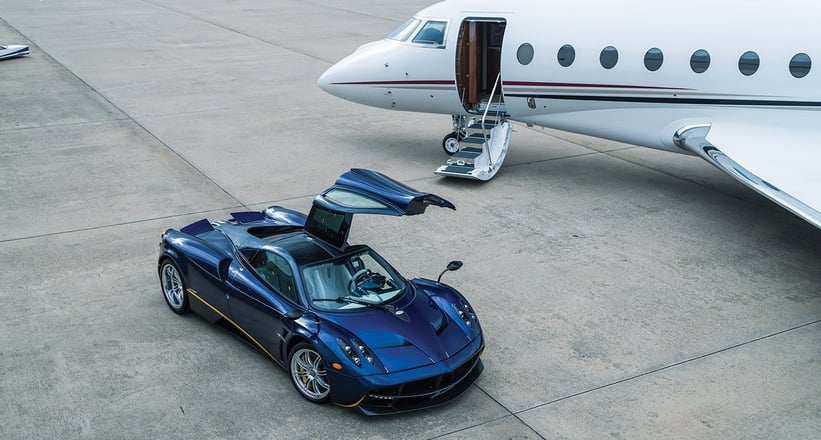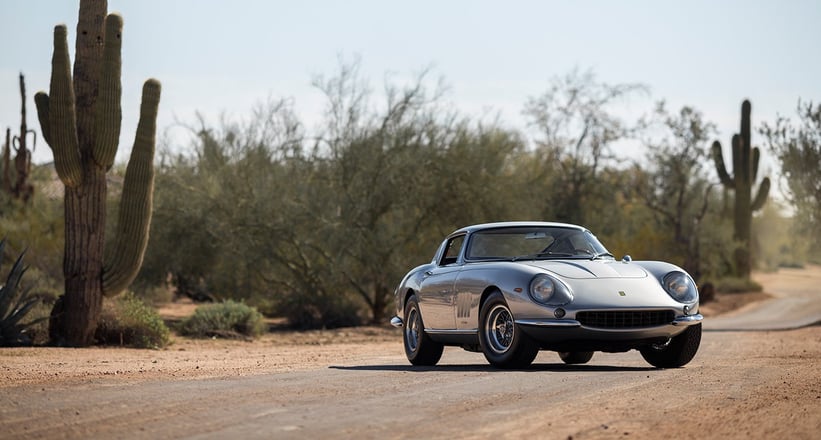 Other strong results outside the overall top 10 included the 2.04m dollar Pagani Huayra and 1.82m dollar Bentley R-Type Continental from RM, the 2.31m dollar Ferrari F50 from Gooding, and the 313,500 dollar Mercedes-McLaren SLR from Motostalgia. Although official results are yet to be released, early signs support the theory that modern hypercars and best-of-breed classics in desirable or unusual colours are the hot tickets at the moment – and that buyers are still increasingly selective when it comes to quality.
The top 10 results from the 2016 Amelia Island auctions:
1. 1961 Ferrari 250 GT California SWB Spider (closed headlamp): 17,160,000 USD (Gooding)
2. 1937 Bugatti Type 57 SC Sports Tourer: 9,735,000 USD (Bonhams)
3. 1955 Porsche 550 Spyder: 5,335,000 USD (Gooding)
4. 1962 Ferrari 400 Superamerica Coupe: 4,400,000 USD (RM)
5. 1966 Ford GT40 Mk I Coupe: 3,300,000 USD (Gooding)
6. 1973 Porsche 917/30 Can-Am Spyder: 3,000,000 USD (Gooding)
7. 1937 Mercedes-Benz 540K Cabriolet A: 2,970,000 USD (Bonhams)
8. 1959 Porsche 718 RSK Roadster: 2,860,000 USD (Gooding)
9. 1967 Ferrari 275 GTB/4 Coupe: 2,750,000 USD (Bonhams)
10. 1931 Duesenberg Model J Murphy Convertible Coupe: 2,640,000 USD (Gooding)
Photos: Bonhams, RM Sotheby's, Gooding