1968 Ferrari 365
GT 2+2 "Queen Mary"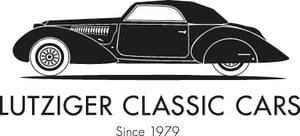 Location

Performance

320 PS / 236 kW / 316 BHP
Description
Ferrari 365 GT 2+2 «Queen Mary»
First registration 03.1969
Swiss delivery
Matching numbers
Swiss road registration with veteran entry
The Ferrari 365 GT 2+2 offered here was delivered in September 1968 in the original color Argento Metallizzato and with interior Nero Franzi at the official Ferrari importer in Geneva. It is the 215th example of a total of 801 built. The car was last owned for 16 years and was always serviced by Ferrari and Classic Car specialists. This beautiful Queen Mary is very well documented, matching numbers and veteran approved. The on-board folder and an original operation and maintenance manual are part of the car as well as an original spare parts catalog and a complete owner history. This Ferrari 365 GT 2+2 is in top maintained and very original collector condition.
The Ferrari 365 GT 2+2 is a Gran Turismo produced from 1967 to 1971. It was the second member of the 365 model family and Ferrari's first four-seater road sports car with rear independent suspension. In view of its size and weight, the 365 GT 2+2 was also referred to in the press as the Queen Mary.
Errors, mistakes and prior sale reserved.
More, detailed pictures of this Ferrari 365 GT 2+2 can be found on our homepage www.lutziger-classiccars.com
DEUTSCH:
Ferrari 365 GT 2+2 «Queen Mary»
Erstzulassung 03.1969
Schweizer Auslieferung
Matching numbers
Schweizer Strassenzulassung mit Veteraneneintrag
Der hier angebotene Ferrari 365 GT 2+2 wurde im September 1968 in der Originalfarbe Argento Metallizzato und mit Interieur Nero Franzi beim offiziellen Ferrari Importeur in Genf ausgeliefert. Er ist das 215. Exemplar von insgesamt 801 gebauten Stück. Das Auto befand sich 16 Jahre im letzten Besitz und wurde immer bei Ferrari- und Classic Car Spezialisten gewartet. Diese wunderschöne Queen Mary ist sehr gut dokumentiert, matching numbers und Veteranen-geprüft. Die Bordmappe und ein originales Betriebs- und Wartungshandbuch gehören ebenso zum Auto wie auch ein originaler Ersatzteilkatalog und eine lückenlose Halterhistorie. Dieser Ferrari 365 GT 2+2 befindet sich in top gepflegtem und sehr originalem Sammlerzustand.
Der Ferrari 365 GT 2+2 ist ein von 1967 bis 1971 produzierter Gran Turismo. Er war das zweite Mitglied der 365er Modellfamilie und Ferraris erster viersitziger Straßensportwagen mit hinterer Einzelradaufhängung. Im Hinblick auf seine Größe und sein Gewicht wurde der 365 GT 2+2 in der Presse auch als Queen Mary bezeichnet.
Irrtümer, Fehler und Zwischenverkauf vorbehalten.
Weitere, detaillierte Bilder von diesem Ferrari 365 GT 2+2 finden Sie auf unserer Homepage www.lutziger-classiccars.com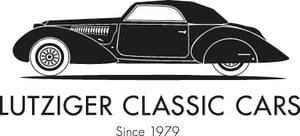 ---

---