This striking blue Ferrari, chassis 14065, started life as a steel-bodied production Daytona, painted red with a beige interior. That was until it was bought by the well-known Pennsylvania-based Ferrari dealer Kirk F. White, who set about transforming it into a zero-compromise GT racer.
Marathon Oil Blue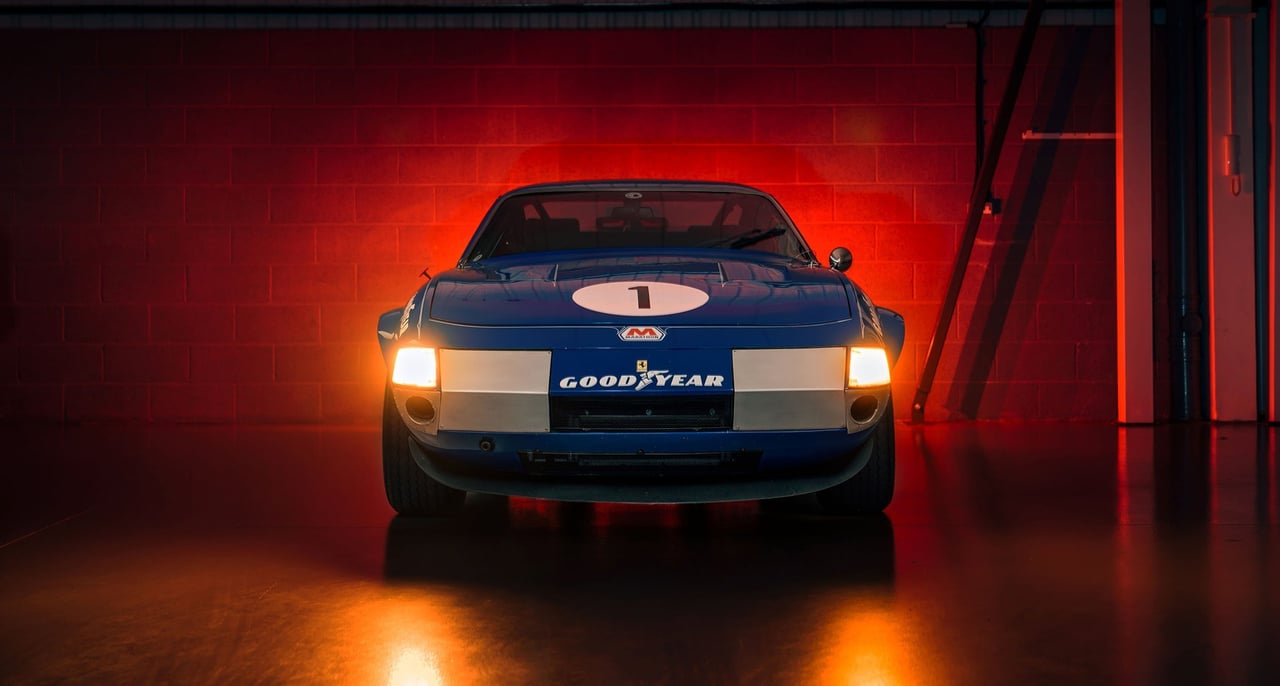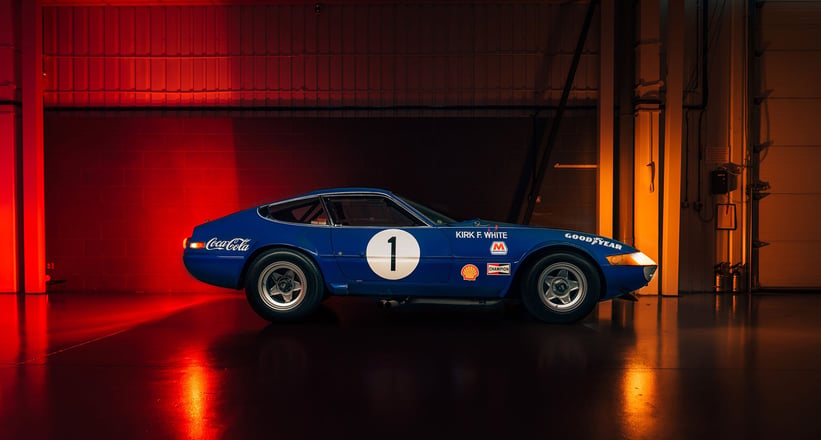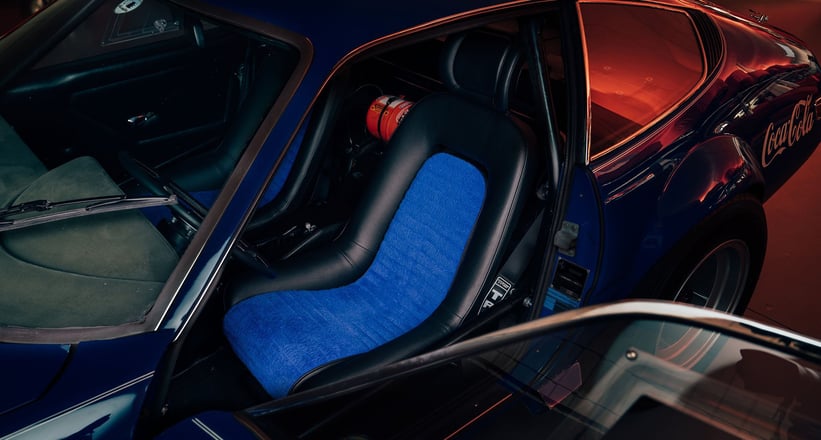 The preparation was entrusted to Holman-Moody, and included the fitment of Ford GT40 Mark IV brakes, while the engine was swapped out for the unit that had powered Dan Gurney and Brock Yates to their now-legendary victory in the Cannonball Run and sent to Traco in California to be tuned. In fitting high-compression pistons and cylinder heads, a dry-sump lubrication system and reconfigured ignition timing and carburettor jetting, Traco was able to coax an incredible 450HP from the V12.
White's Daytona was promptly sent into battle in the gruelling 12 Hours of Sebring. David Hobbs was poised to be joined by NASCAR racer Bobby Allison, whose Coca Cola sponsorship resulted in the drinks brand's logo being slapped across the car's hips, although he dropped out shortly before the race and Skip Scott (of Shelby American fame) was drafted in as a last-minute replacement. Despite White's efforts and considerable expense in preparing the car, chassis 14065 retired from the race on the 53rd lap and, sadly, never raced in period again.
Since then, the Daytona has passed through the hands of a number of high-profile Ferrari collectors around the world, the most recent of which commissioned the British marque specialist DK Engineering to carry out a restoration to its proper period Competizione specification. About as versatile as historic competition cars come, this Ferrari, which is considered to be the fastest racing Daytona of them all, will cross the block during the online RM Sotheby's Shift/Monterey auction on 14–15 August.
Photos courtesy of RM Sotheby's © 2020