Barn-finds are so last week. RM has just announced a 'condo-find' Ferrari Daytona that remains in original condition and, until its sale at Amelia Island in March, will have had only a single owner since he bought it new in 1971.
Never-ending repeat play
Dubbed the 'Disco Daytona' – a reference to the eight-track tape of 'Disco Rock' still stuck in its K-Tec player – the car was purchased by Toronto businessman Patrick Sinn in the summer of '71. According to RM, "A delayed flight from Geneva to Toronto saw Sinn take the chance visit to the Geneva International Motor Show, where he instantly fell in love with the Ferrari. Such was his desire to purchase an example of his own that Sinn postponed his return trip and immediately travelled to the Ferrari factory, where he ordered a closed version of the popular model, finished in Rosso Rubino over Nero."
25-year slumber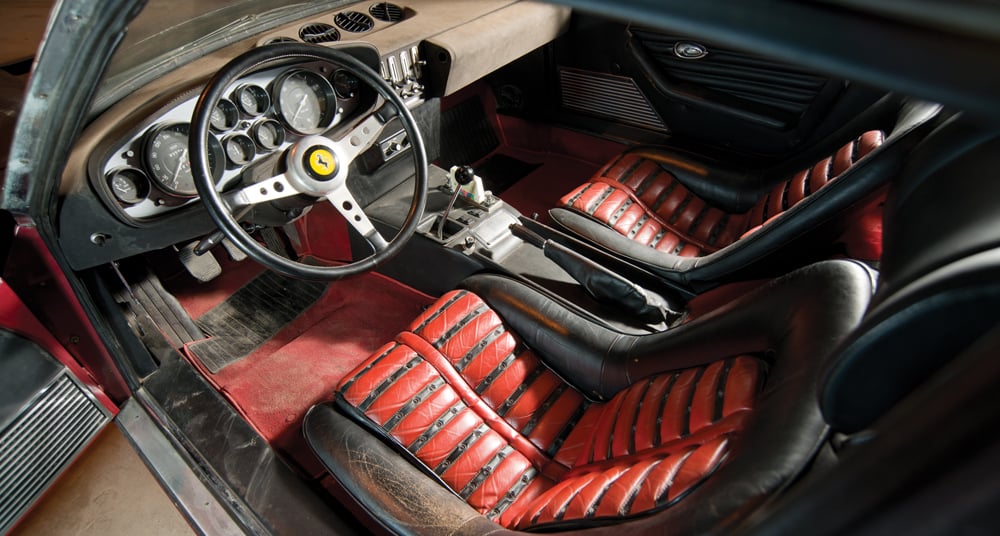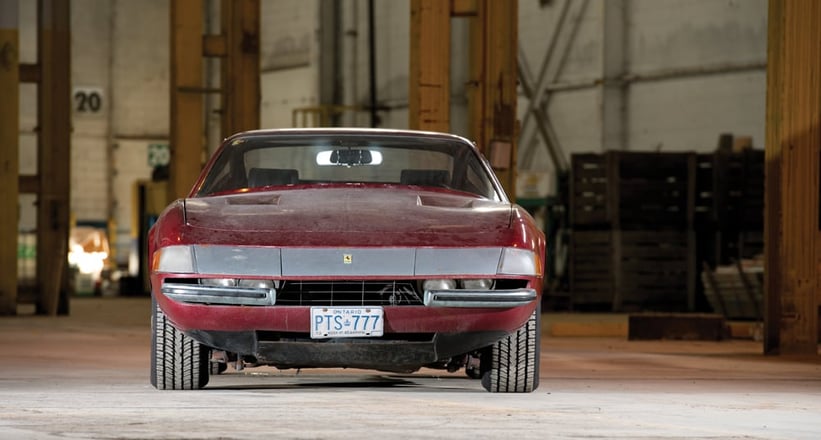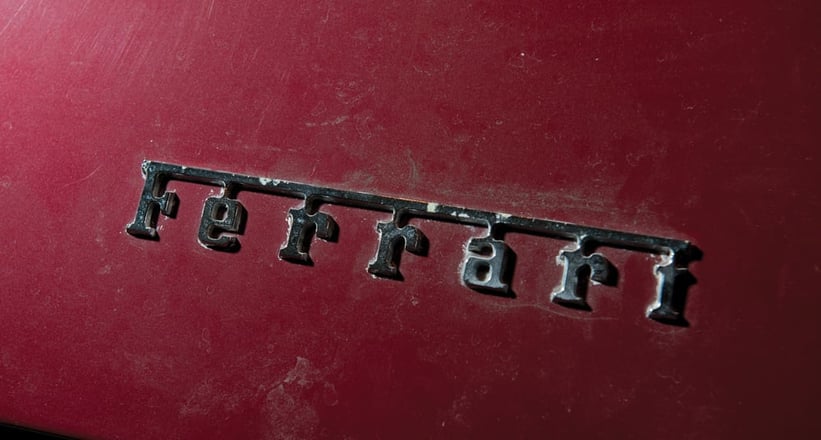 After 18 years and 90,000km, Sinn then had to leave the country for a sustained period to handle a personal matter, storing the Daytona on blocks in the shared garage of his Toronto condominium. It remained there until last month, at which point it was awoken from its 25-year slumber. RM's specialist Gord Duff explains its significance: "It's almost unheard of that you have the chance to purchase a 100 per cent original car, from its original owner. It's definitely a once-in-a-lifetime find and opportunity, made all the more valuable by the extensive documentation accompanying the car." RM expects it to fetch more than $600,000.
Photos: Darin Schnabel © 2015 Courtesy of RM Auctions