Eero Saarinen's TWA Flight Center is an icon of the Jet Age
With his airport terminal for TWA in New York in 1962, architect Eero Saarinen created not only an icon of the Jet Age, but also established the building as a means of promotion. A new book describes the short-lived success of the TWA Flight Center…
An architect gives you wings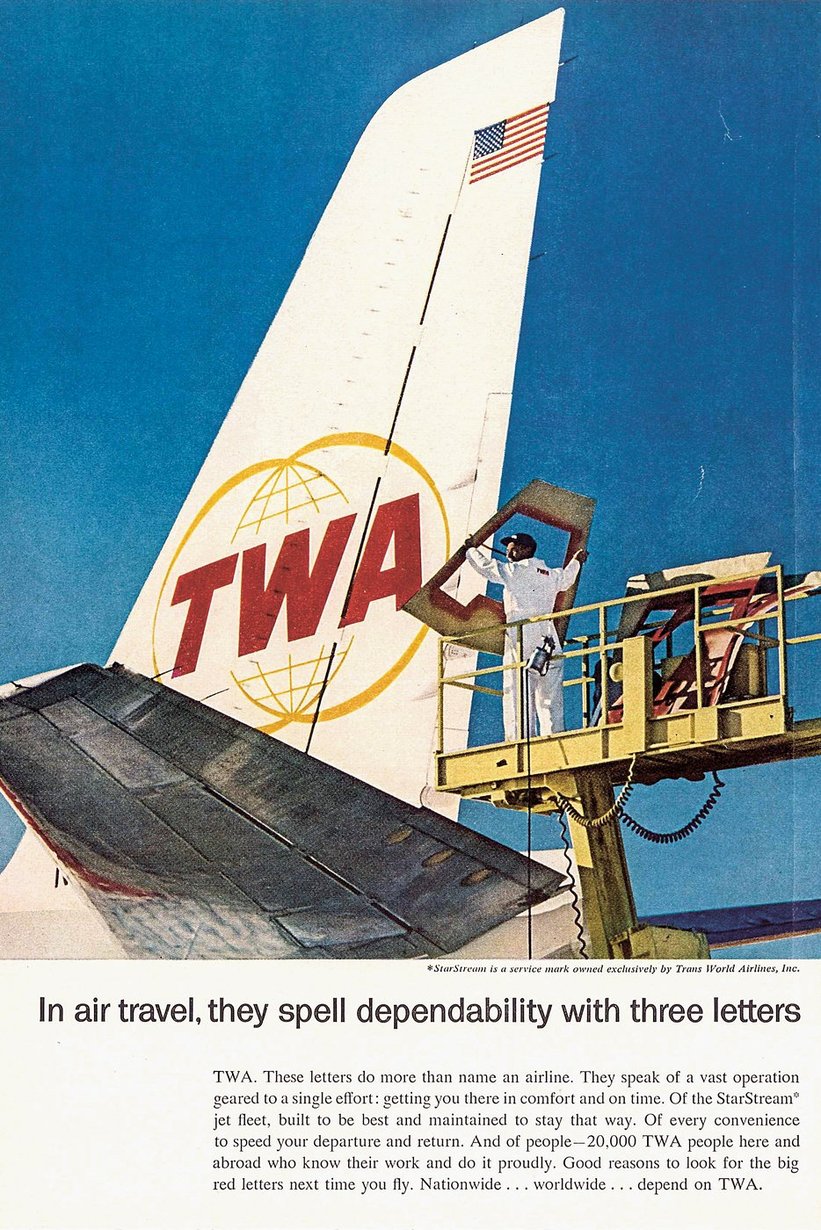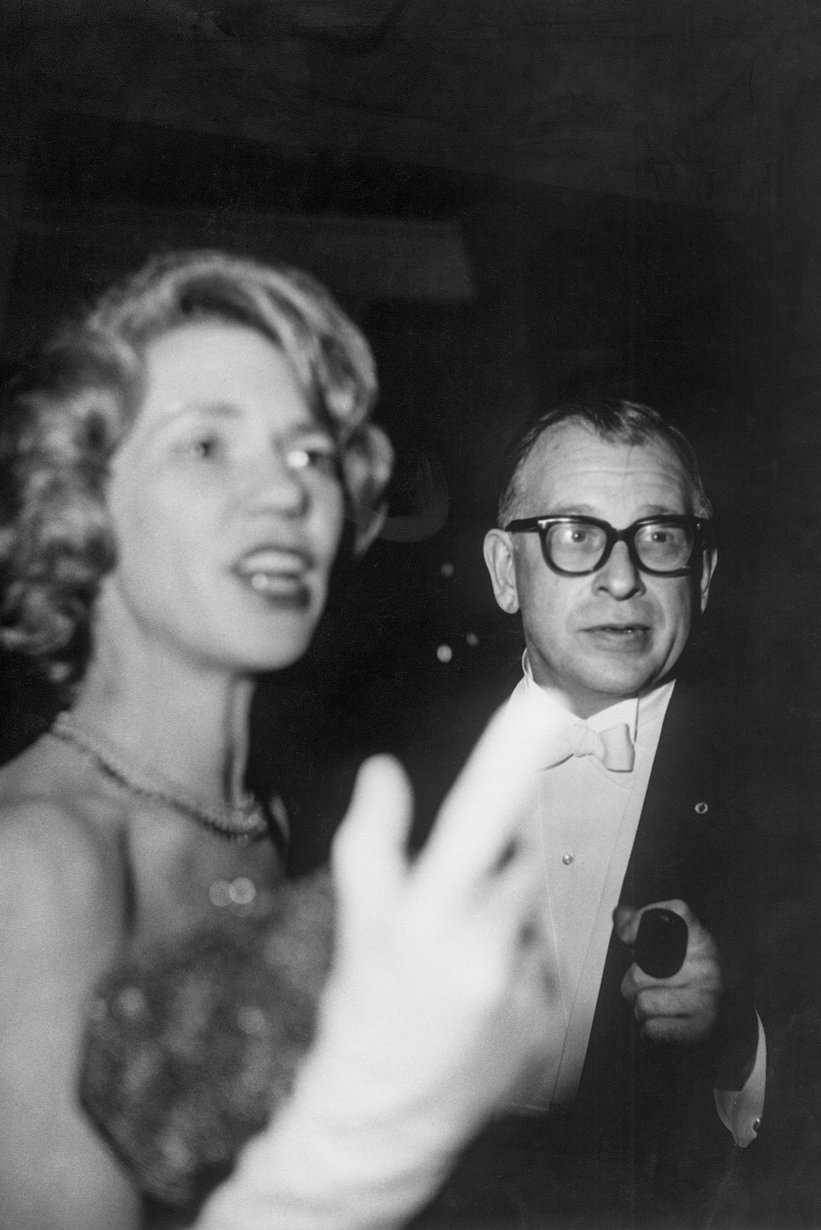 With the advent of civil aviation in the post-War period came fraught competition between airlines. With its propeller-powered Constellation, Trans World Airlines (TWA) had set new standards for long-haul air travel, but the airline lost its lustre after the introduction of the jet airliner from 1958. In a bid to rejuvenate the company and stand out from its competitors, the decision was taken to completely rebrand. Designer Raymond Loewy reworked the look of the company, while architect Eero Saarinen was hired to design a futuristic new terminal for the Idlewild Airport in New York (later to become JFK). The native Finn had studied with Charles and Ray Eames, and had already designed buildings for such companies as General Motors. He was the perfect man for the job.
The perfect promotional tool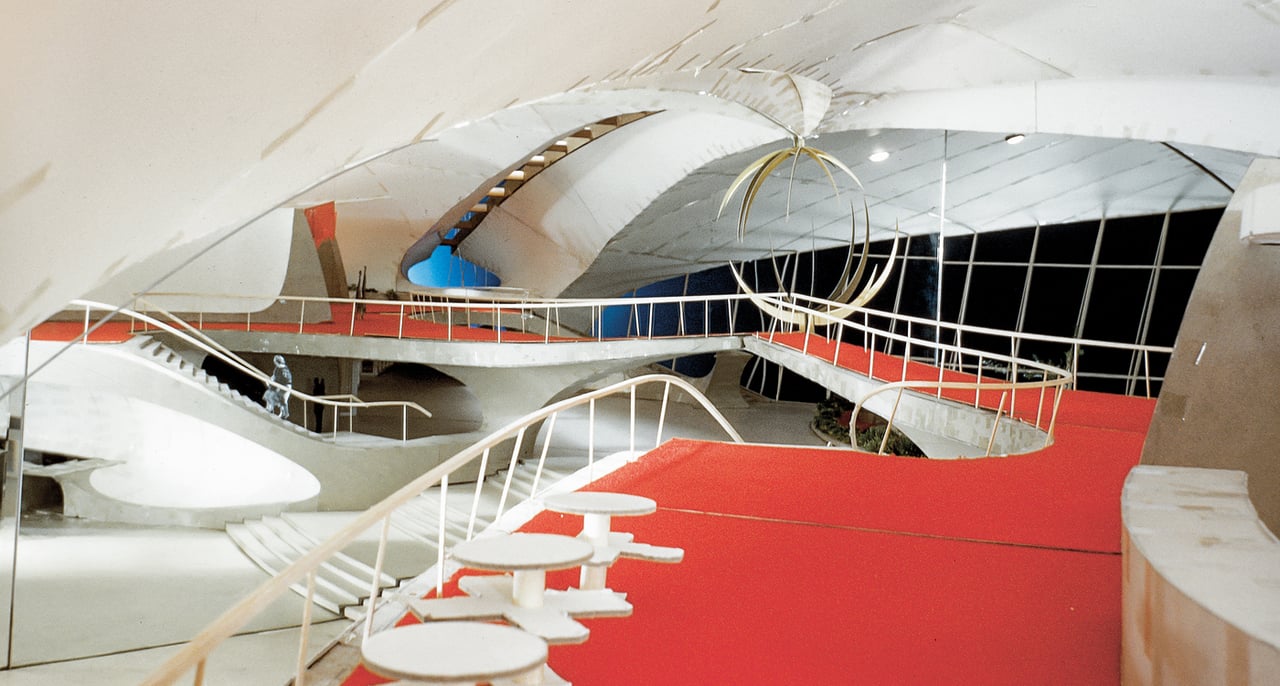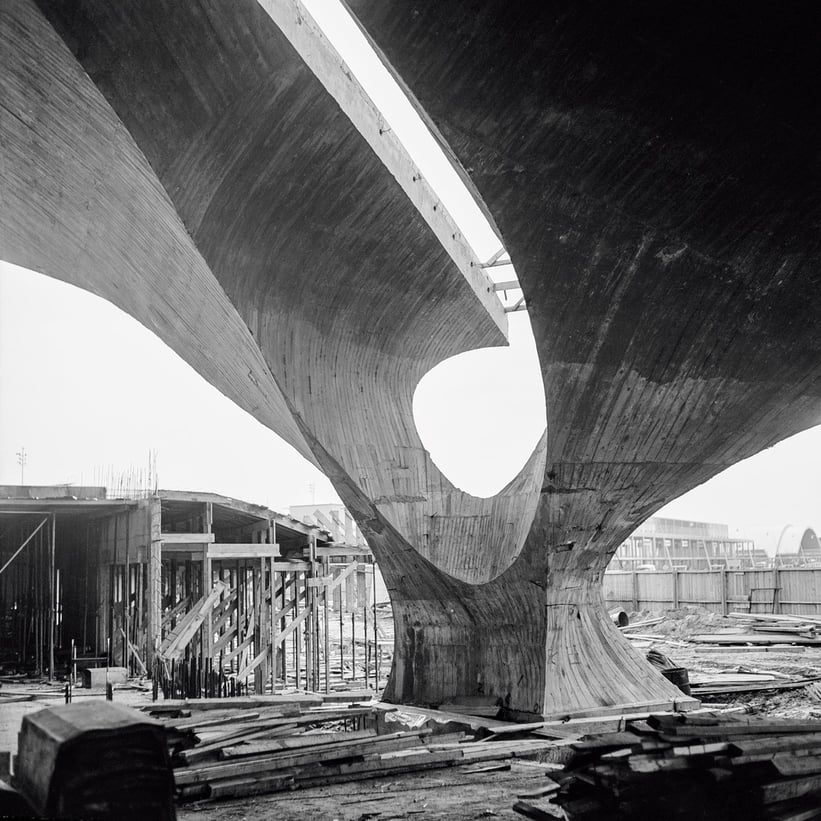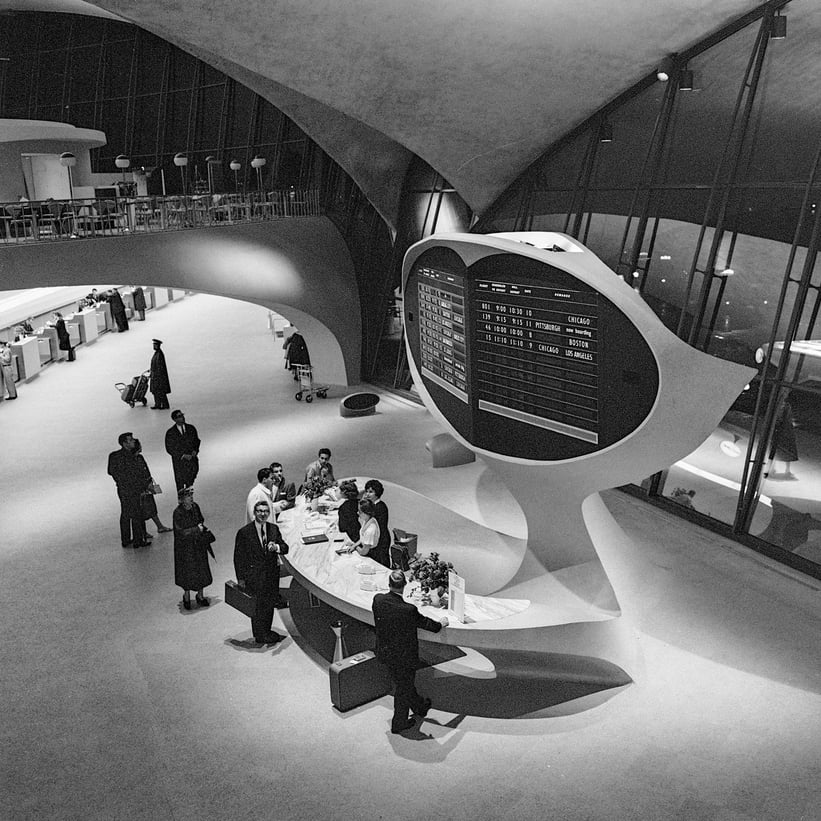 On 28 May 1962, the new TWA Flight Center was revealed to the world. With its curved roof structure, reminiscent of a bird, it was not only spectacular architecturally but also served as the perfect symbolic promotional tool for the airline, slotting into its new marketing strategy seamlessly. In addition, the modular layout of the terminal with its organic stairways and arches both capitalised on the popularity of the Jet Age, and was able to handle a much higher volume of travellers. Eero Saarinen harvested criticism for his corporate-friendly approach. While others stuck to the then-famous 'international style', he simply did the job he was asked to do. The TWA Center became one of the modern landmarks of New York.
The building's success was short-lived, however. Both the client and the architect had underestimated the boom in air traffic, and by the time the first wide-body aircraft began to land in New York in the 1970s, the terminal had already reached its capacity. Eero Saarinen's famous concourse was decommissioned in 2001, and will soon be converted into a hotel.
Icon of the Jet Age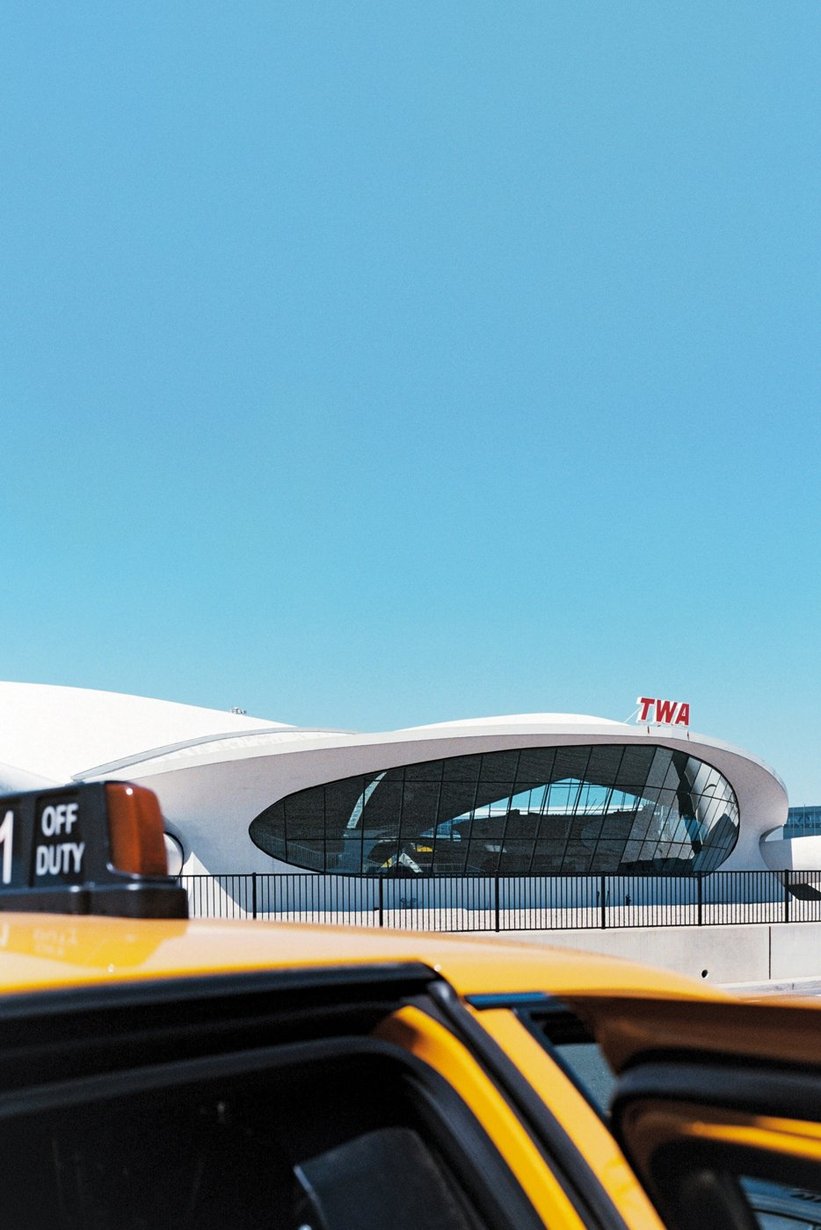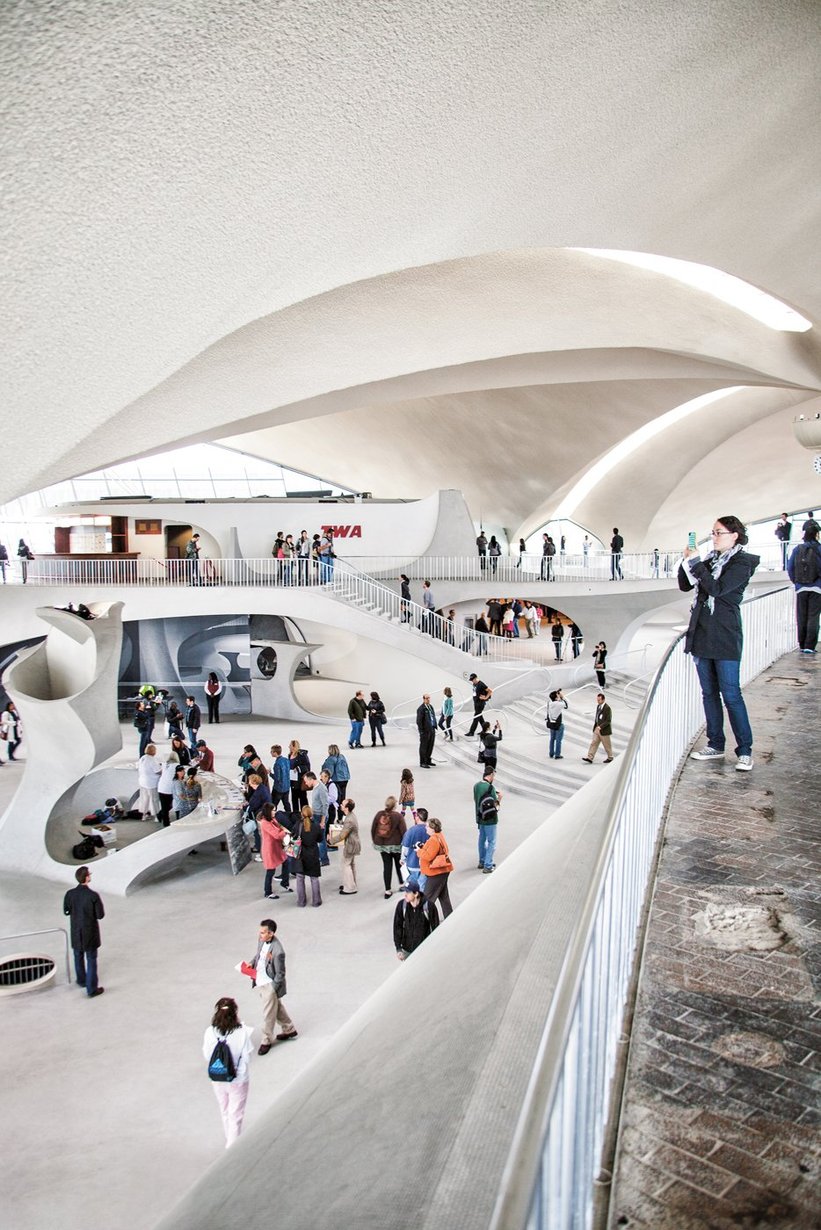 Author Kornel Ringli has now devoted a comprehensive book to this icon of the Jet Age, titled 'Designing TWA – Eero Saarinen's airport terminal in New York' and published by Park Books. Divided into three chapters and filled with pictures, the book tells the fascinating story of this extraordinary building in the context of both aviation history and cultural development. An interesting look behind the scenes at American corporate culture of the 1950s and 1960s, you don't have to be an aerospace or architecture connoisseur to enjoy this sumptuous book.
Photos: Park Books
'Designing TWA – Eero Saarinen's airport terminal in New York' by Kornel Ringli is available in both English and German. You can find more information here.