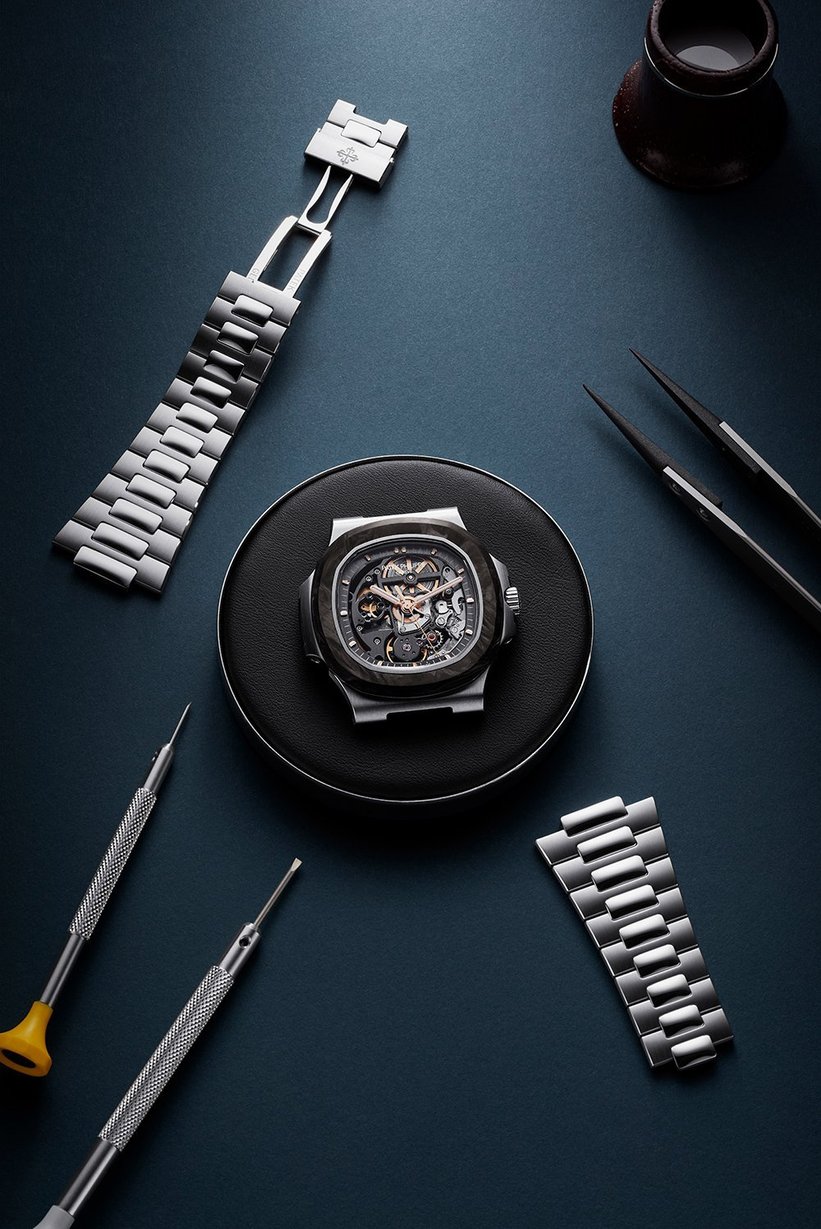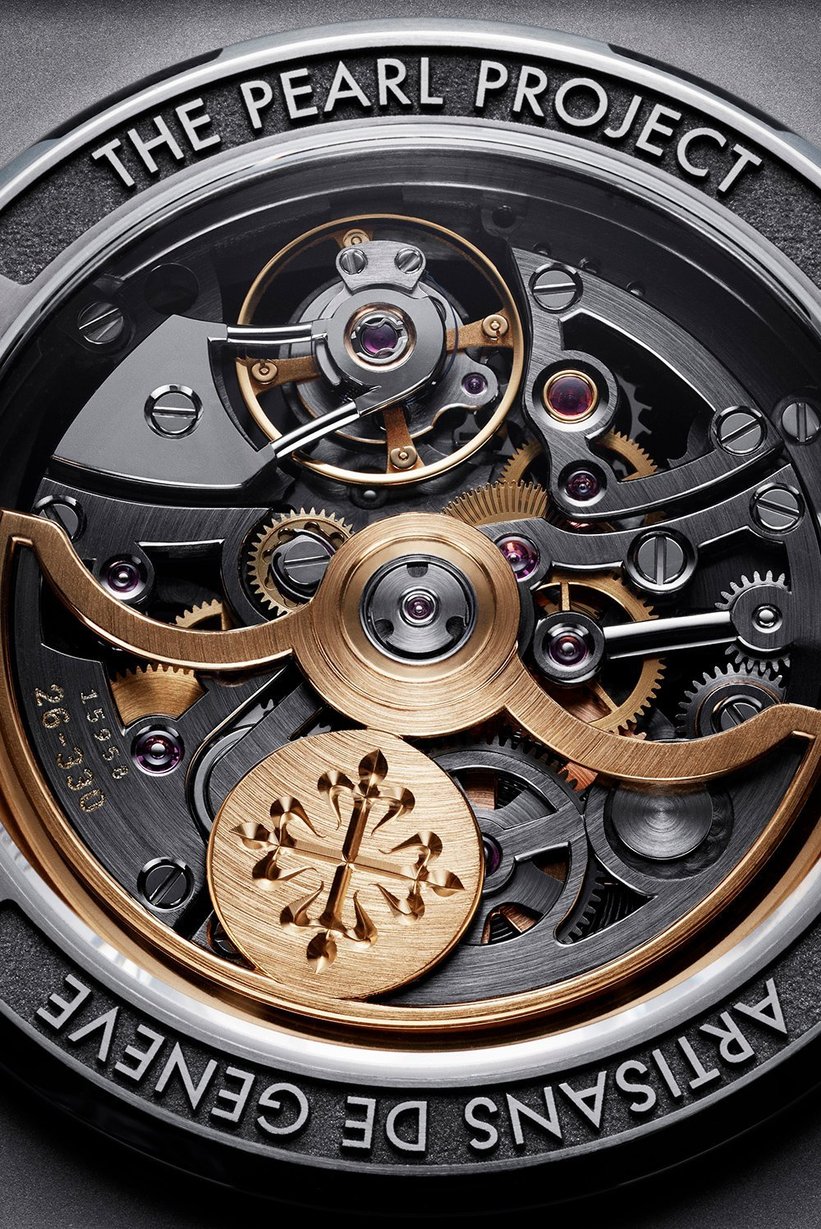 Many Patek Philippe aficionados were left in a state of shock at recent news that the revered watchmaker's Reference 5711/1A version of the famous Nautilus sports watch is to be discontinued.
For those who don't regard Patek reference numbers as being essential things to commit to memory, the 5711/1A has long been the hottest model in the brand's line-up, despite not being its most complicated, rarest, most expensive or most exotic (its case is made from steel). The waiting time for a new one was recently estimated at a full decade.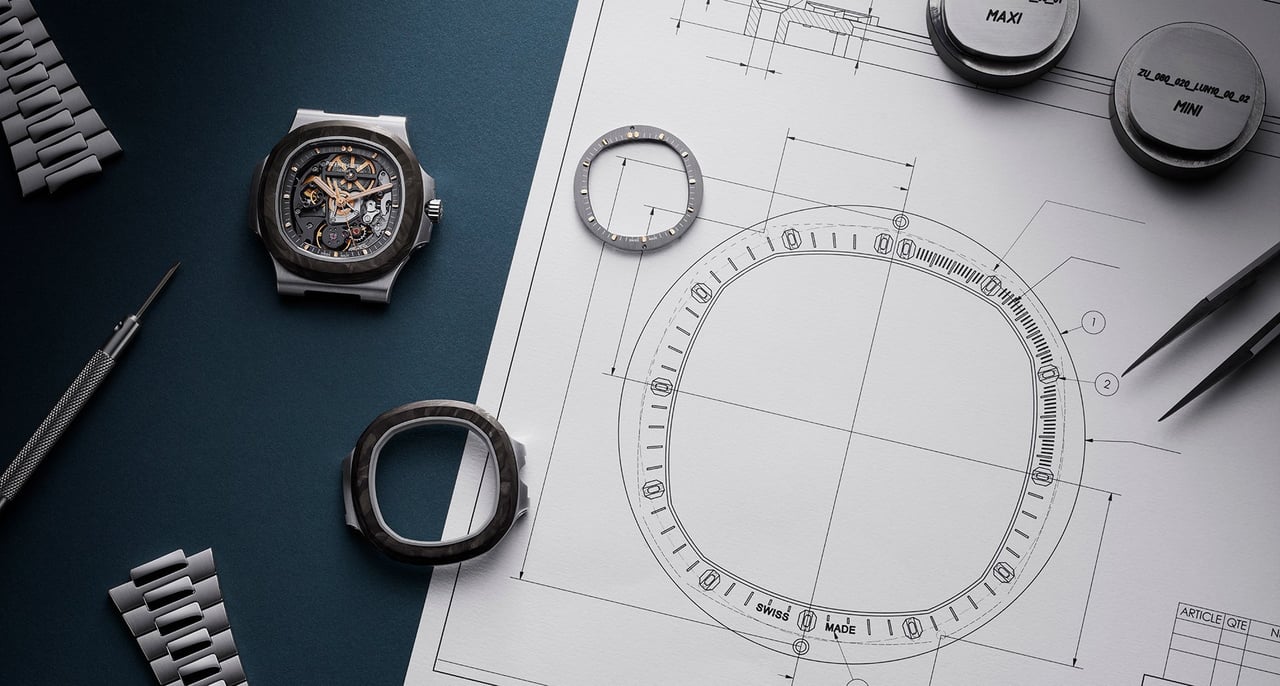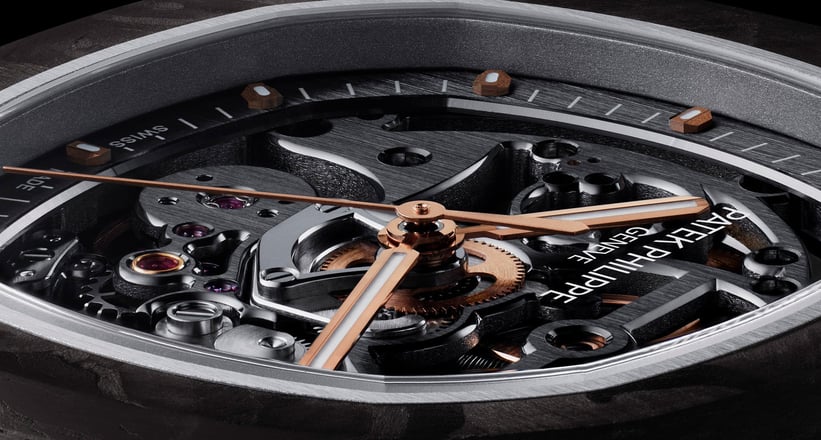 To acquire a 5711 of any description, therefore, is on the wishlist of countless horophiles around the world, but for one particular 'super collector' the kudos of owning an example of this instantly recognisable and highly coveted watch was simply not enough. So he entrusted a standard version to the micro-engineering genii at watch-customising house Artisans de Genève with the remit to turn it into something unique.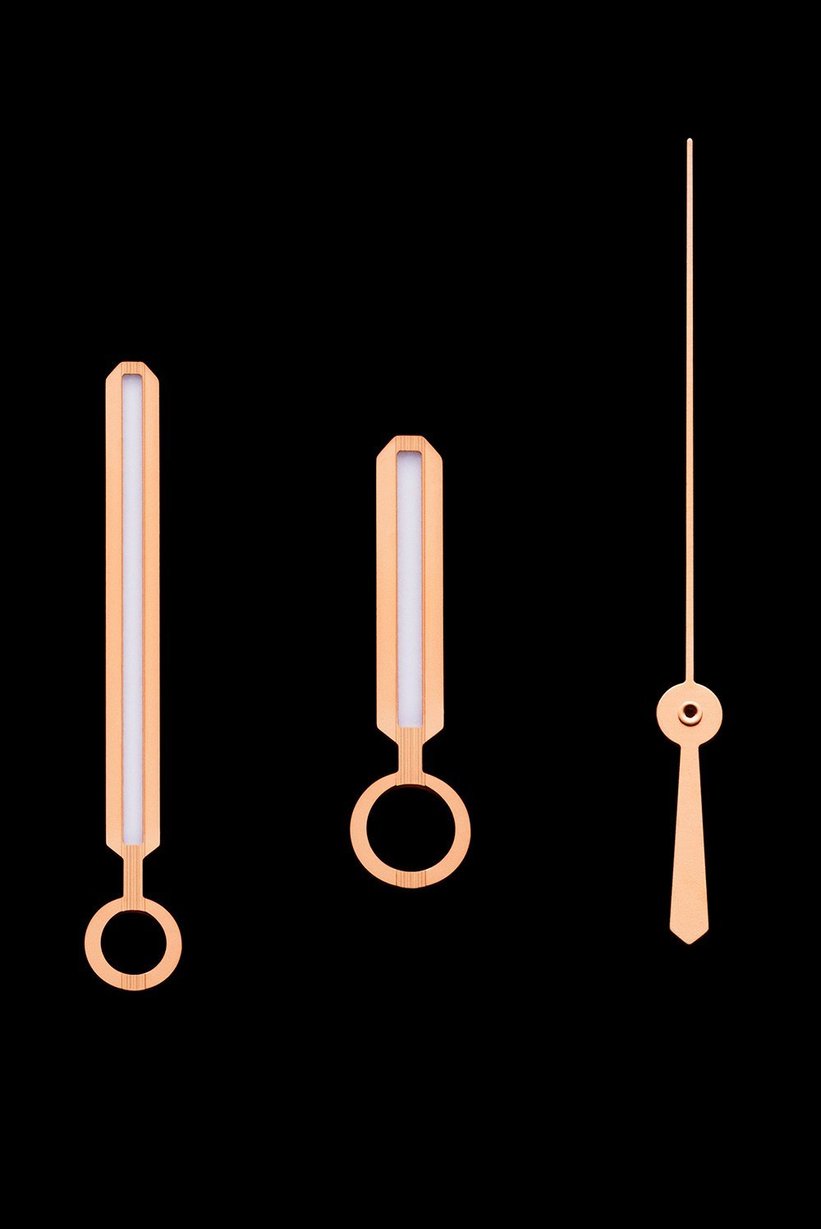 The case and integrated bracelet that make the Nautilus design so recognisable were left untouched, but the remainder of the watch was completely re-imagined by Artisans de Genève to create something that has never been realised before – and probably never will be again.
The changes included the construction of a forged carbon bezel, a complex component that was developed as an individual item specifically to follow perfectly the contours of the subtle, octagonal shape of the Nautilus.
The standard dial, meanwhile, was pared down to the nth degree, hand-bevelled, treated with a matte satin finish and then highlighted with contrasting rose-gold markers. Even the hands of the watch bear no relation to the originals, again being specially carved, bevelled and satin-finished for this particular watch – both for aesthetic reasons and to ensure first-rate legibility.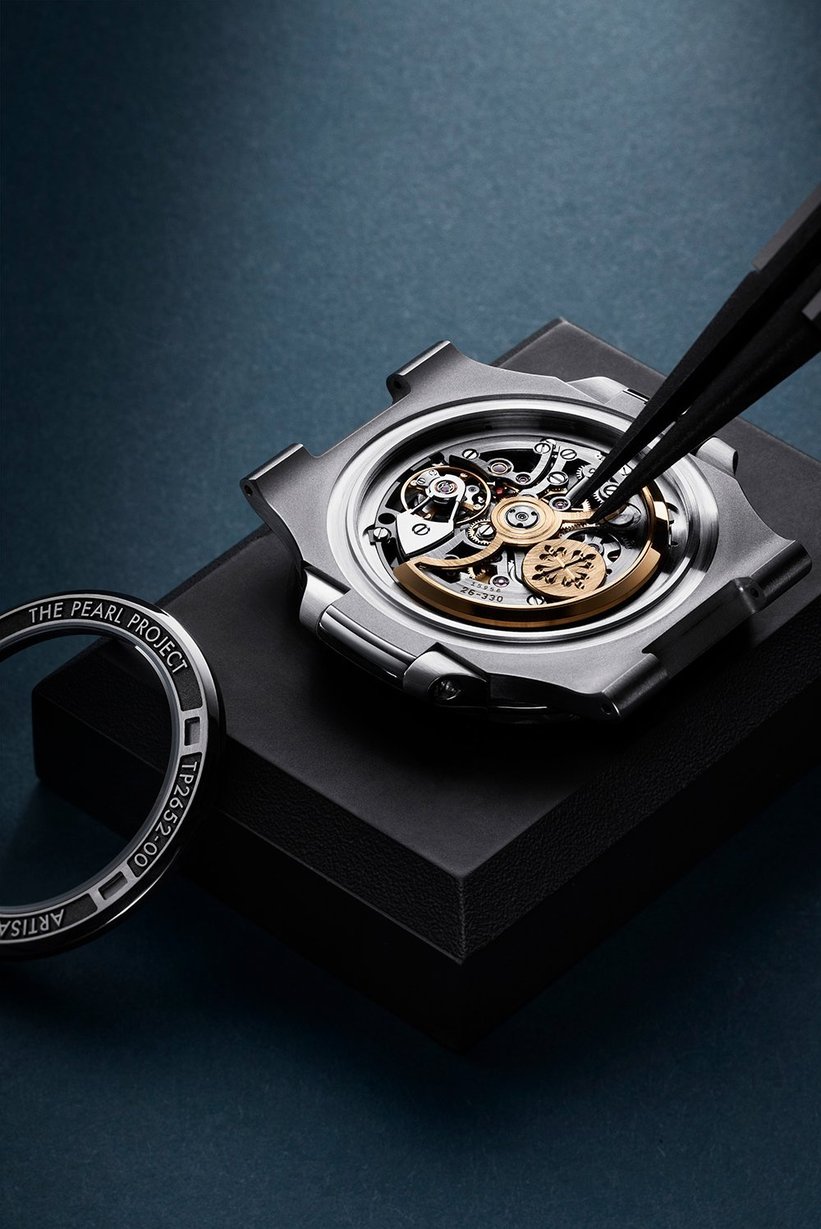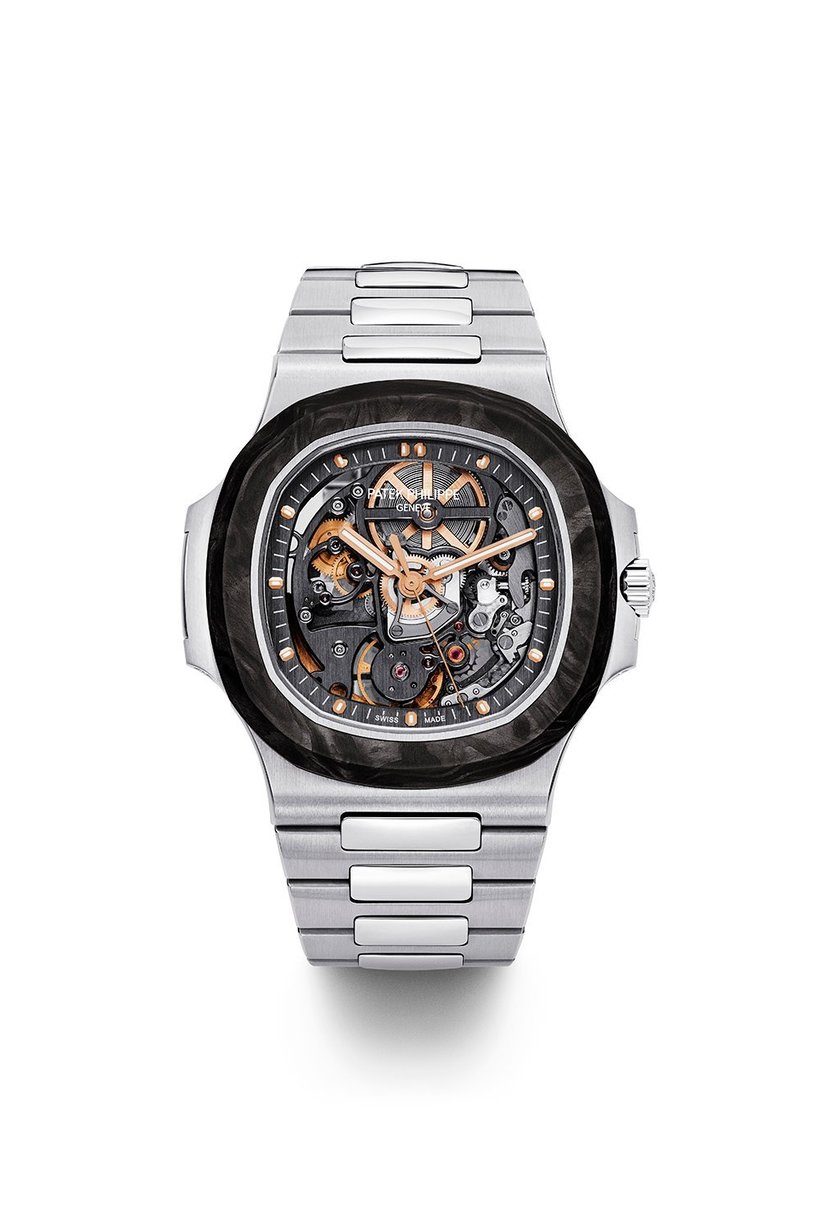 One of the main aims of reducing the dial as much as possible was to reveal the mechanism of the watch in all its glory. Although based on Patek's 26-330 calibre, it has become a unique movement thanks to a remarkable three-year customisation process, which necessitated input from an entire team of specialist craftsmen based in different locations around Switzerland. One individual, for example, was responsible for the hand-bevelling of many of the movement's minuscule components, while others were satin-polished or circular-grained using traditional methods. Artisans de Genève even skeletonised and hand-bevelled the gold, automatic winding rotor and mirror-polished the balance bridge.
The result of this personalization makes even the difficult-to-obtain 5711/1A seem relatively commonplace - a feat few would have previously believed possible.